Dear beautiful and bizarre friends,
Issue 29 of Beautiful Bizarre Magazine, with Omar Rayyan's incredible surreal painting "Chrysanthemums" on the cover, is on sale now! This issue is filled with inspiring personal stories and amazing artwork from around the globe. I hope this issue lifts you up and transports you to your happy place.
Lessons from a Pandemic
As I write this, we as a species are in the midst of a global pandemic. The situation is truly surreal – I often feel that perhaps I will wake from a strange and frightening dream. But sadly this is real, in just 2 short months the world has changed completely. We can no longer visit or hug our loved ones, millions are infected, hundreds of thousands dead, and even more live in fear and isolation as the COVID-19 virus spreads across the world. We are all heartbroken!
No one is exempt from the change that has been forced onto us by this pandemic. Businesses have closed their doors, entire systems and countries have shut down and closed borders. I just hope that we will emerge from this painful transformation a changed species; one that can now see and value those members of our communities that are most important – doctors, nurses, teachers, cleaners, farmers, people who make and prepare our food, and, of course, artists across all fields whom inspire us and uplift us in our time of sadness and fear. To all the people that take care of us and sustain us, thank you – I am deeply grateful.
We must also finally realise our dependence on nature, let us hope that part of our transformation as a species will be to honour our home and all the creatures that share this world with us.
I think the poem below by Kitty O'Meara best describes my hopes for the world post COVID.
And the People Stayed Home
And the people stayed home,
and read books, and listened, and
rested, and exercised, and made art, and
played games, and learned new ways of being,
and were still.
And listened more deeply.
Some meditated, some prayed,
some danced. Some met their shadows.
And the people began to think differently.
And the people healed.
And, in the absence of people living in ignorant,
dangerous, mindless, and heartless ways,
the earth began to heal.
And when the danger passed, and
the people joined together again,
they grieved their losses,
and made new choices, and dreamed new images, and
created new ways to live and
heal the earth fully,
as they had been healed.
By Kitty O'Meara, the poet laureate of the pandemic.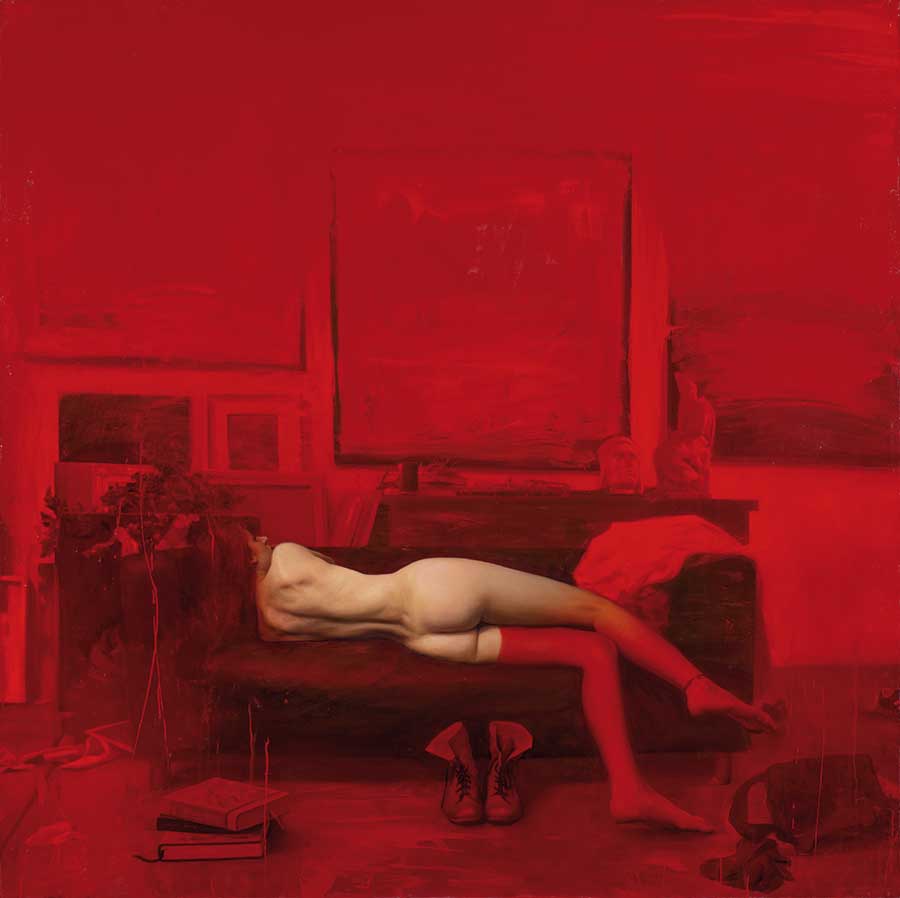 Being Strong and Resilient Together
The shutdowns and closure of global shipping routes has forced businesses around the world to take hard decisions, and Beautiful Bizarre Magazine is no different. It was with a heavy heart that we decided to release this special 7th anniversary issue in digital format only, because at this moment it is just impossible to get our magazine to galleries, newsagents, bookstores, and homes all around the world. I do, however, understand how important reading is right now, being able to escape into other worlds when we must stay at home and find inspiration for our own practices at a time when creativity seems expected and therefore feels forced. So we have made this issue easily accessible via direct download from our website, so you can access the magazine instantly via any of your devices, no matter where in the world you are quarantined.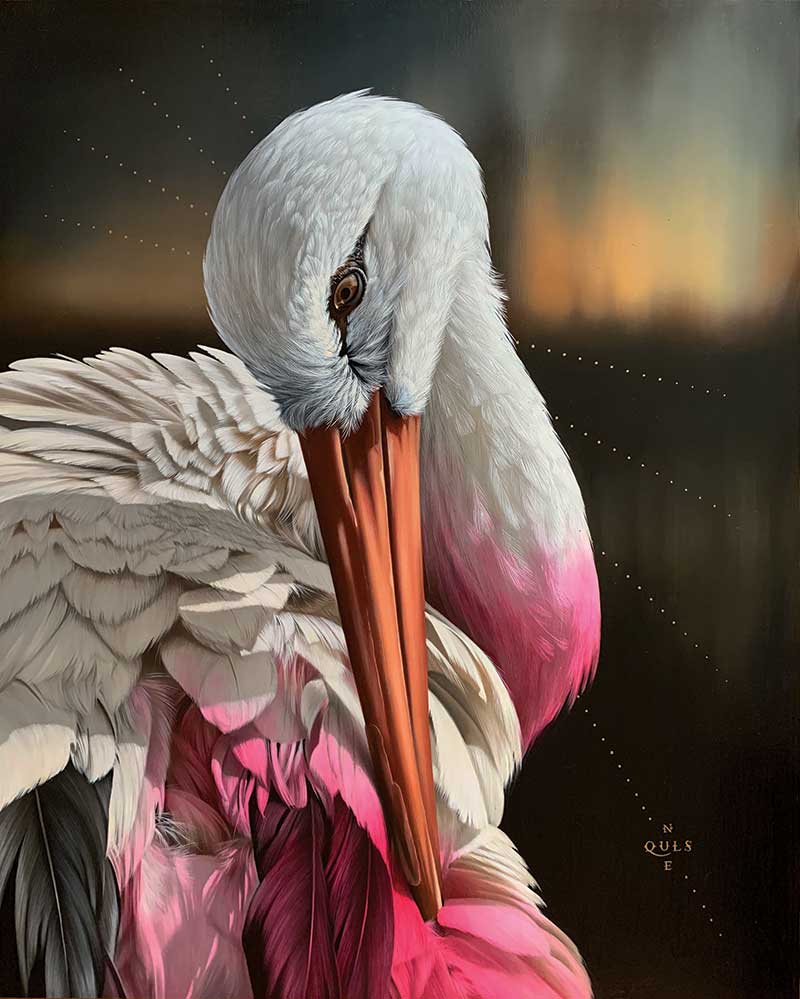 Both artists and galleries are doing it tough right now, so please, if you can, buy an artwork or a print through your favourite gallery. Support the arts community now, so that we can all survive this tragic situation – we can get through this, we are strong and resilient!
I am personally deeply grateful for our readership's support of our independent magazine during this very difficult time. If you can, please purchase a 12 or 24 month print subscription from the Beautiful Bizarre Magazine website, because it is our loyal print subscribers that enable us to publish Beautiful Bizarre Magazine. Without this support we cannot continue to pursue our own passion – championing our global community of over a million creatives!
The Joy of Discovering
Happily the Beautiful Bizarre Art Prize is receiving many wonderful entries, it's a thrill to see all the amazing work coming in! It is a task that has brought me much joy during my self-isolation. I never get tired of discovering new artists and seeing inspiring artwork of all different mediums and styles. Don't forget to get your entries in before they close in July 2020!
The 2020 Beautiful Bizarre Art Prize is accepting entries in the following Award categories: INPRNT Traditional Art Award, iCanvas Photography Award, ZBrush Digital Art Award and Yasha Young Projects Sculpture Award. Why not use some of this time while you are stuck at home to enter, for your chance to receive global exposure for your work, plus share in over US$35,000 in cash and prizes? The grand prize winner will receive US$10,000 thanks to this year's generous sponsors, US$1,500 worth of art photography and/or Fine Art archival print reproduction from Static Medium, editorial in Beautiful Bizarre Magazine and much more. All winners will also have the opportunity to participate in the prestigious Beautiful Bizarre Magazine curated exhibition at Modern Eden Gallery in San Francisco later this year. Visit www.beautifulbizarreartprize.art for more information, along with a full list of prizes.
Take a peek at some of the amazing entries we have received so far below.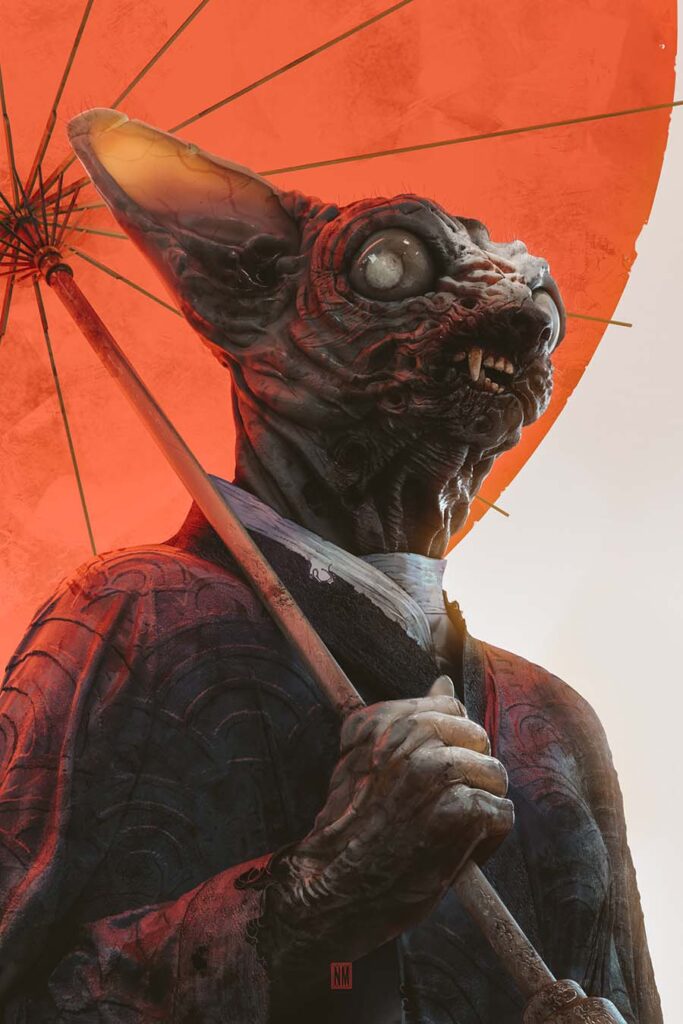 For a deeper look at whats inside Issue 29, click here.
Black Lives Matter!
EDIT: The above was written in April, however much has happened in the world since. A powerful uprising #blacklivesmatter has seen millions of protesters gather across America, and many other countries around the world to demand an end to racism! I stand in solidarity with our brothers and sisters in America and all people of colour, including our Australian First Nations people. It's time to speak out and speak up – silence is no longer an option!
In a racist society it is not enough to be non-racist. We must be anti-racist.

Angela Davis
Black Lives Matter! As artists, collectors and curators, we take our inspiration from many aspects of the world, and of course the pain and hurt of others affects us and our community deeply. In the past few days, we have seen Americans fighting for justice and equality after the murder of another black man at the hands of police, through protests, amplifying voices on social media and fundraising. We see the plight of our black brothers and sisters and cannot remain silent in the face of this outpouring of grief and calls for justice #justiceforgeorgefloyd

We recognize the influence and the responsibility of our platform to amplify this important work. As such we are asking that our followers and collaborators speak up and actively participate in anti-racism work however they can. Beautiful Bizarre Magazine believes in equality, love, respect, justice, opportunity, freedom and security for all people, and we stand in solidarity with our American friends.

We also recognise that Australia, where we are based, has an appalling record regarding the way that people of colour, particularly our indigenous peoples, have been treated. We also stand in love and solidarity with those in our own country who have been, and continue to be marginalised and mistreated.

We send our deepest condolences to George Floyd's family, friends and community at this incredibly sad time.

Instagram accounts to donate and ways you can get informed and help are listed below:

@blklivesmatter, @blackvisionscollective, @george_.floyd._, @audrelordeproject

posted on our social media on 3 june 2020
Until next time, please take care of yourself and those around you, and stay safe!
Much Love xo

Co-Founder and Editor-in-Chief
Beautiful Bizarre Magazine
Feature image: "Adrift" by Julio Reyes, featured in Issue 29