Dear beautiful bizarre friends,
The December 2022 Issue 39 of Beautiful Bizarre Magazine, with Latvian artist Jana Brike's evocative painting "Dusk In The Garden on the cover" is on sale now! Don't miss this inspiring issue, grab your copy today via our website or one of our stockists worldwide.
I feel this issue's cover speaks to the beauty, strength and resilience of the feminine – which is particularly important during these times of escalating oppression and violence against women and female identifying people around the world. The last several years have seen women in many countries losing their bodily autonomy, most recently in the United States with the overturning of Roe vs Wade. People with uteruses in many states across America no longer have the right to control their own health decisions since the criminalisation of abortion, even in the cases of rape and incest, or when the life of the mother is at risk. It is heartbreaking to understand that many young girls and women will now lose their lives because of this decision, and many others will be forced into poverty, or into ongoing relationships with abusive men because they don't have a choice.
The Beautiful Bizarre Magazine team is largely made up of women and queer folk, and we believe that reproductive health care is a human right, and that forced birth is unconscionable, cruel and dangerous!
Mahsa Amini
Sadly we are also seeing a huge escalation in violence against women all over the world. The United Nations Women reports that "most violence against women is perpetrated by current or former husbands or intimate partners. Globally, an estimated 736 million women—almost one in three—have been subjected to physical and/or sexual intimate partner violence, non-partner sexual violence, or both at least once in their life (30 percent of women aged 15 and older)". Intimate partner violence is, of course, not the only violence women face globally. Young girls and women of all ages, including the elderly, have been the horrific casualties of the Russian war in Ukraine, with many raped, tortured and killed by their captors. The women of Afghanistan and Iran have had most of their human rights stripped away by their respective religious extremist governments. Right now we are mourning with our sisters in Iran, following the death in custody of Mahsa Amini by the "morality police", for not wearing her hijab correctly. The people of Iran are rising up against their oppressors, but sadly many more women and men have been imprisoned and killed during these protests. We mourn with our sisters, and pray to the goddess that the people's voices will be heard, and the oppressive regime is overthrown.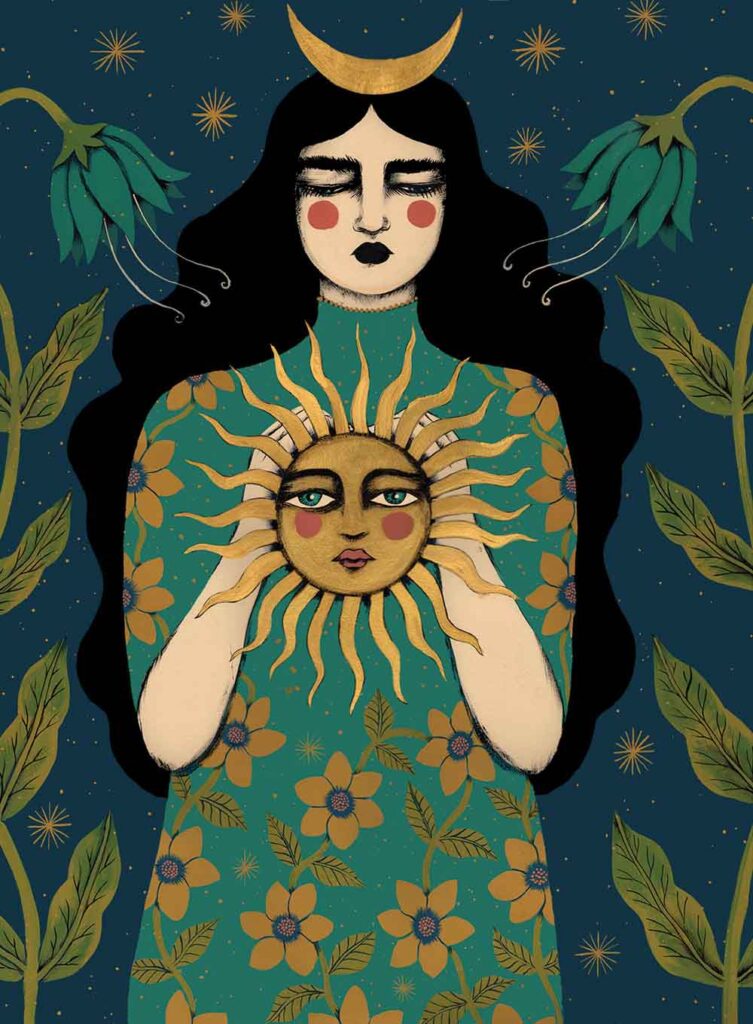 As a 47 year old woman, I am devastated to see our hard won rights being stripped away. It seems the fight is not over, so we continue, even at the risk of their own lives – we can never not be vigilant, we can never stop fighting for our basic human rights – the right to bodily autonomy, to live and love as we choose, the right to education, equal rights in the workplace and in government, and the freedom to pursue the life we choose for ourselves. We stand, and we fight with all of our sisters around the world!
Beautiful Bizarre Art Prize
I feel deeply honoured and grateful that I have a platform that allows me to give female identifying creatives from all over the world the recognition that they and their practices deserve – which of course, includes, participation in our curated exhibitions. On this note, the prestigious annual Beautiful Bizarre Magazine exhibition in the United States, 'Halcyon Days' was on view at Modern Eden Gallery in San Francisco on 5 November – 3 December last year. This was the first international exhibition that I was been able to attend in person since COVID began in 2019 – it was wonderful to finally be able to once again connect with our amazing creative friends!
This exhibition included the winners of last year's Beautiful Bizarre Art Prize. Many of whom were able to attend the opening reception and were presented with their glass art trophies.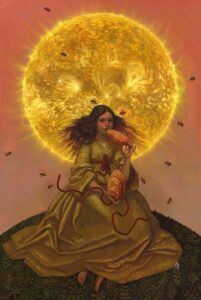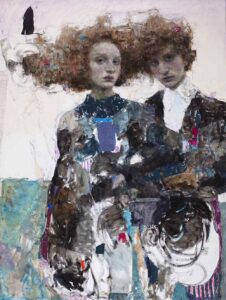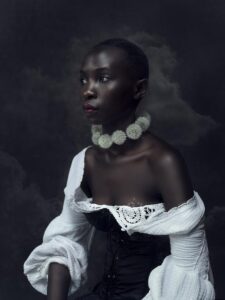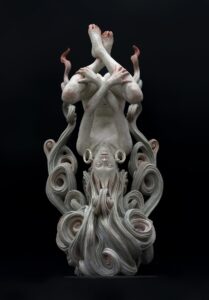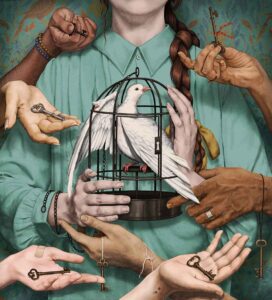 We are currently reaching out to like-minded businesses and philanthropists regarding the 2023 Beautiful Bizarre Art Prize, and will bring you even more amazing prizes this year! Plus we have a brand new Award – but more news on that soon. If you or your business is interested in sponsoring the 2023 Prize, please don't hesitate to reach out to our Deputy Editor, Natalia at [email protected] – we would love to hear from you. Entries open on 1 February, so mark your calendar!
As we begin a new year, I would once again like to thank you for your support of our independent magazine. I am deeply grateful!
Much Love xo

Co-Founder and Editor-in-Chief
Beautiful Bizarre Magazine
---
All images in this blog are in the Issue 39 print magazine.