Exclusive Interview with Jenny Boot, 1st Prize Winner of the INPRNT Photography Award, 2022 Beautiful Bizarre Art Prize
Jenny Boot is a photographer who masterfully creates a somewhat surreal effect on her subjects through the use of both lighting and props. Sometimes using references from the "masters", Jenny creates a brand new narrative and overall look, which make her pieces very much relevant to the 21st Century. I often find myself getting lost in her fine details that sometimes read more like a painting than an actual photograph.
Come with us and learn more about Jenny Boot and her inspiring creative lens as I get up close and personal with the 1st Prize Winner of the INPRNT Photography Award in the 2022 Beautiful Bizarre Art Prize!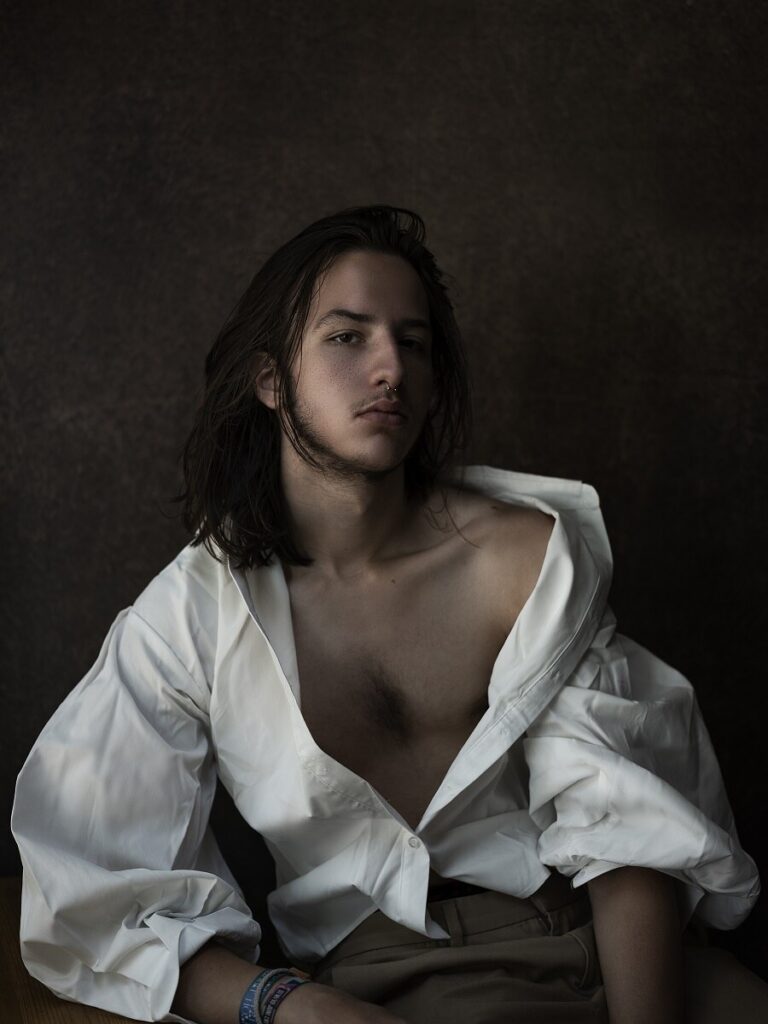 About the Artist //
Since the beginning of her career Jenny Boot wanted to convey her feelings though art and for this reason, she started painting, but soon discovered that with photography she could control her vision even more.
Light is an important aspect of Jenny's work. According to the artist, even though a photo, an idea, or a model can be beautiful, light is what makes or breaks a photograph. It is through the use of light that she is able to capture her models in painterly images. Jenny graduated in Fashion Photography at the Fotoacademie in Amsterdam, worked for many magazines, and has been the recipient of numerous awards and accolades, including a nomination at the Cannes Lion Awards and an Honorable Mention at the prestigious Moscow International Foto Awards.
Her artworks have been presented at the most prestigious international art fairs. They are also a part of the collection at the Palms Hotel in Las Vegas, beside artists like Damien Hirst, Jean-Michel Basquiat, Andy Warhol, Takashi Murakami, KAWS and Dustin Yellin. One of the works, "Black Girl with Pearl" has been added to the Stedelijk Museum Schiedam collection in 2020.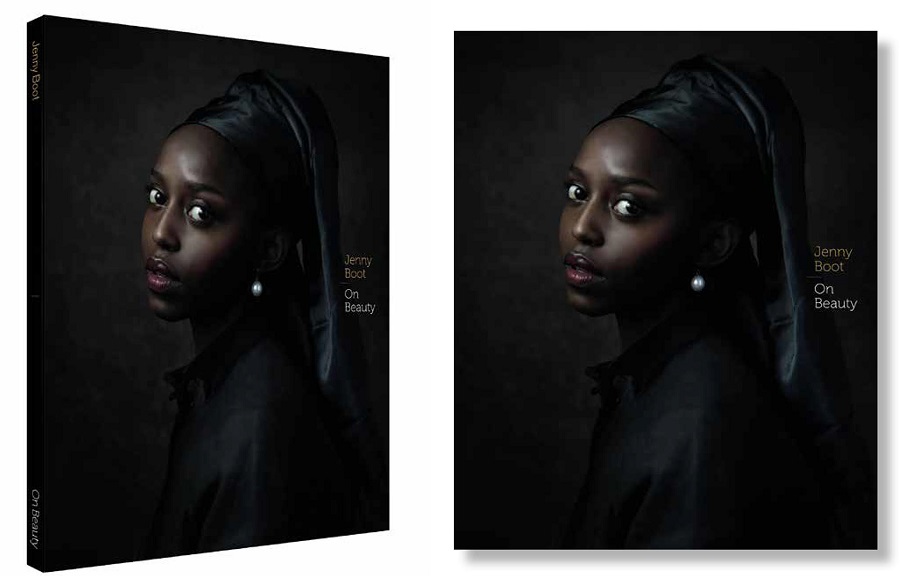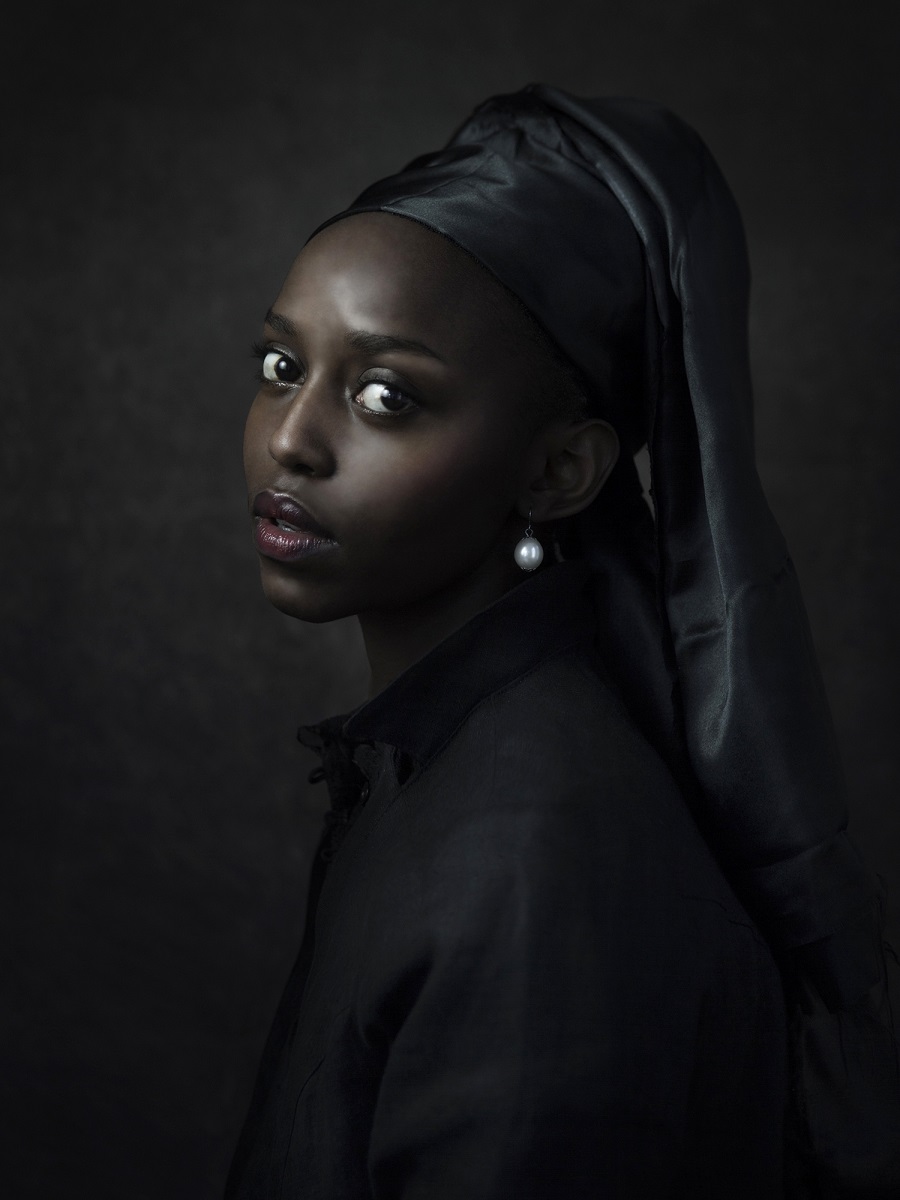 Exclusive Interview with Jenny Boot
I have always been one to admire your subjects that read as royalty to me due to their stance and lighting – lighting in which I know is so important to each piece. Can you kindly explain how/where your sense of lighting the subjects – quite like Caravaggio (to me) or other Renaissance painters – came to be? If I am off in my opinion, please feel free to let our audience know your point of view.
Thank you, Nicole. Your attention to my work has also meant a lot in my career. I don't know exactly how my kind of light came about. I was at the photo academy where I learned all the techniques and I think it was at the end of the second year that I made a self-portrait based on a work by Jan Saudek, that I discovered that the Clair–obscure work created an image that made me very happy myself became. It reminded me of the old painting of Rembrandt and indeed Caravaggio.
Although it may have been a fluke at the time, because I didn't start making that style my own until much later when I had already left the academy. I made a lot of portraits instead of nudes and started experimenting with the Clair–obscure use of light because I took the photos in an attic room with a skylight. My dark style was born from that.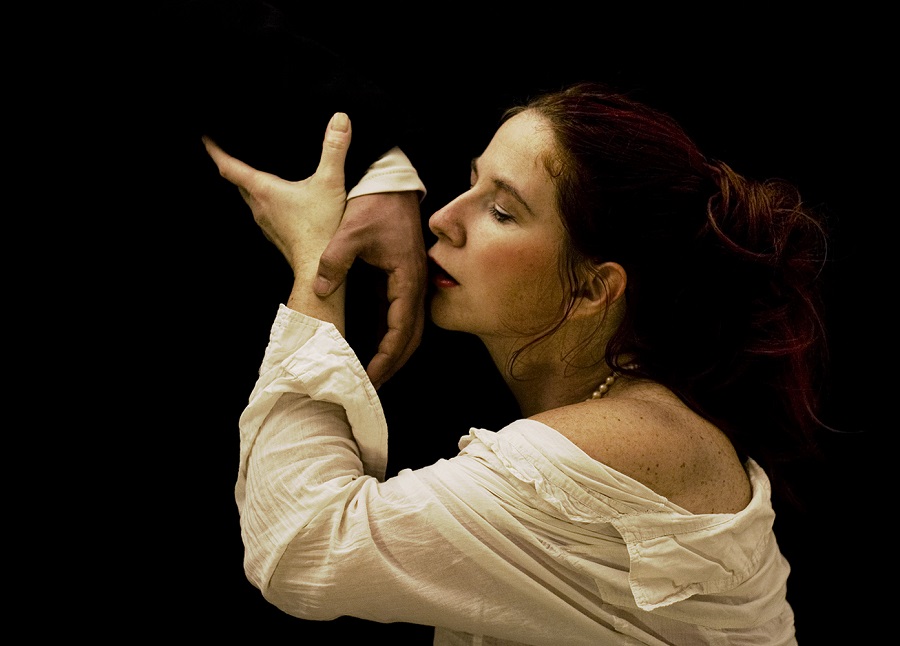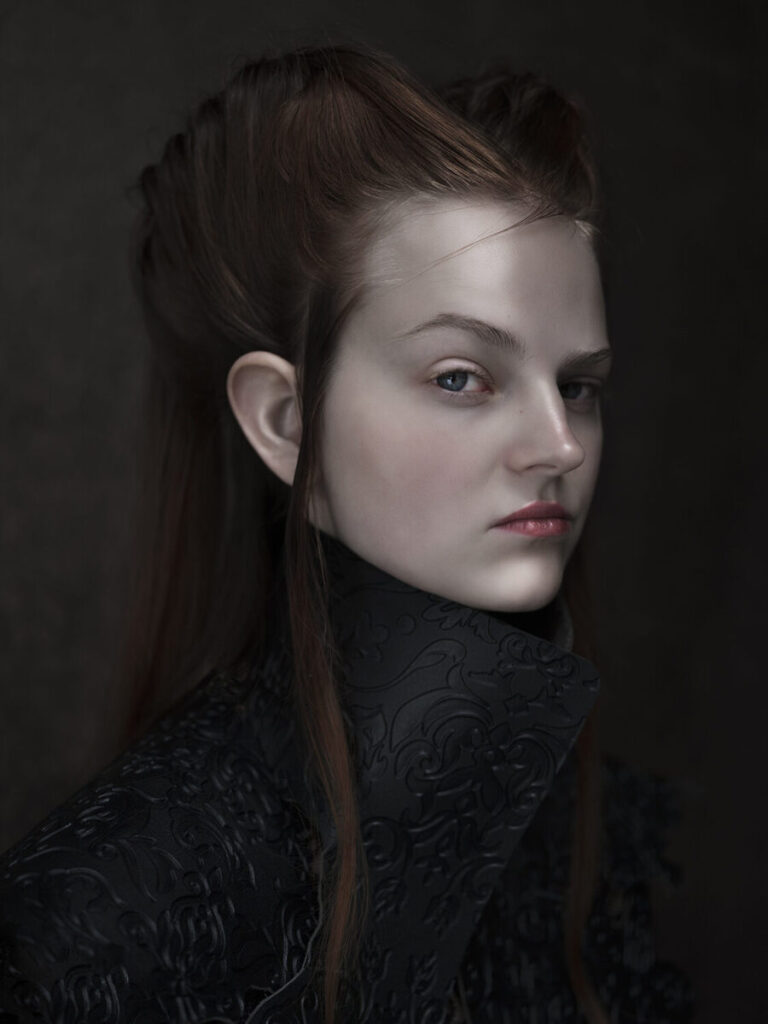 Many of your subjects are women – do you prefer photographing women and if so – why? Are there other subjects you'd like to photograph in the future?
Yes, I get that question a lot. I like to photograph beautiful women or girls. That's because that's what I can best identify with. They can show what lives or has lived in me. With men it is more difficult, they are at most a subject in my photo that should add something to it. But an exception is my son. I have photographed him a lot and for the first time – there is, now, also a recognizable work by him in an exhibition of mine, coincidentally the work is called "Caravaggio".
Is there something you can share about your work that you have not been able to tell another journalist before?
Somehow it seems like I've already forgotten those two years. I was lucky enough to have a sole exhibition in a museum in Sneek in 2020. Just from that date everything could open with restrictions and when it was done everything closed again. How lucky was I?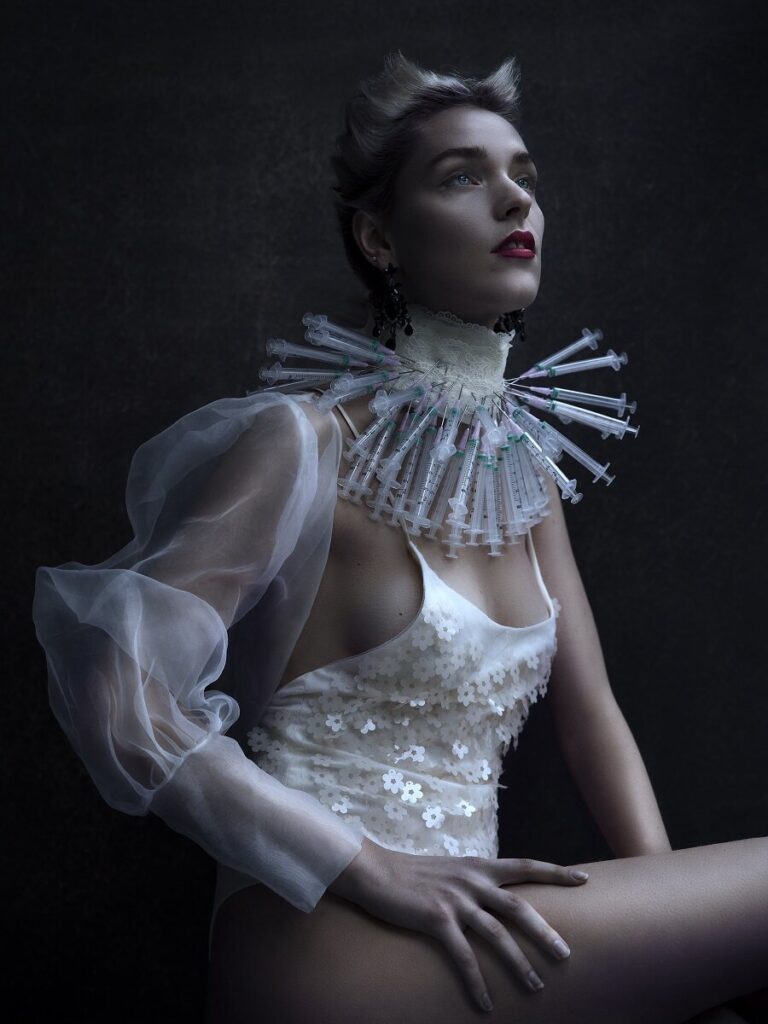 During these past few trying years- have you found yourself most creative or longing to work? How did the pandemic affect your work? In the sense of both your subjects and/or upcoming shows?
I just kept working and first looked for other ways, such as portraits behind a window, so that I stayed outside and the model inside. But soon I had the idea that it was nonsense to work like that. With a little caution and distance, I could just make my work. By limiting freedom, and the compulsion to vaccinate, I did make my work "Get your freedom back with one more jab". My series, "Roaring twenties" came out of the hope that we would have the same experience of regained freedom as in the 1920s.
Is there any medium, as I remember you are also a painter, that you'd like to work with but have been intimidated by?
Yes, I did have the desire to make bronze statues or with other materials, but I can't get any further than to make something with clay. However, lately I have been very inspired to start painting again and also to take lessons because I want to be able to do better. Wood is also something that always fascinates me, so I will also do something with it if I have the right materials. I always admire those people who do something creative with everything and tackle everything. But I think my focus on photography helped me break through there. Maybe it's, only now, time to pick up other materials and see what I can do with them.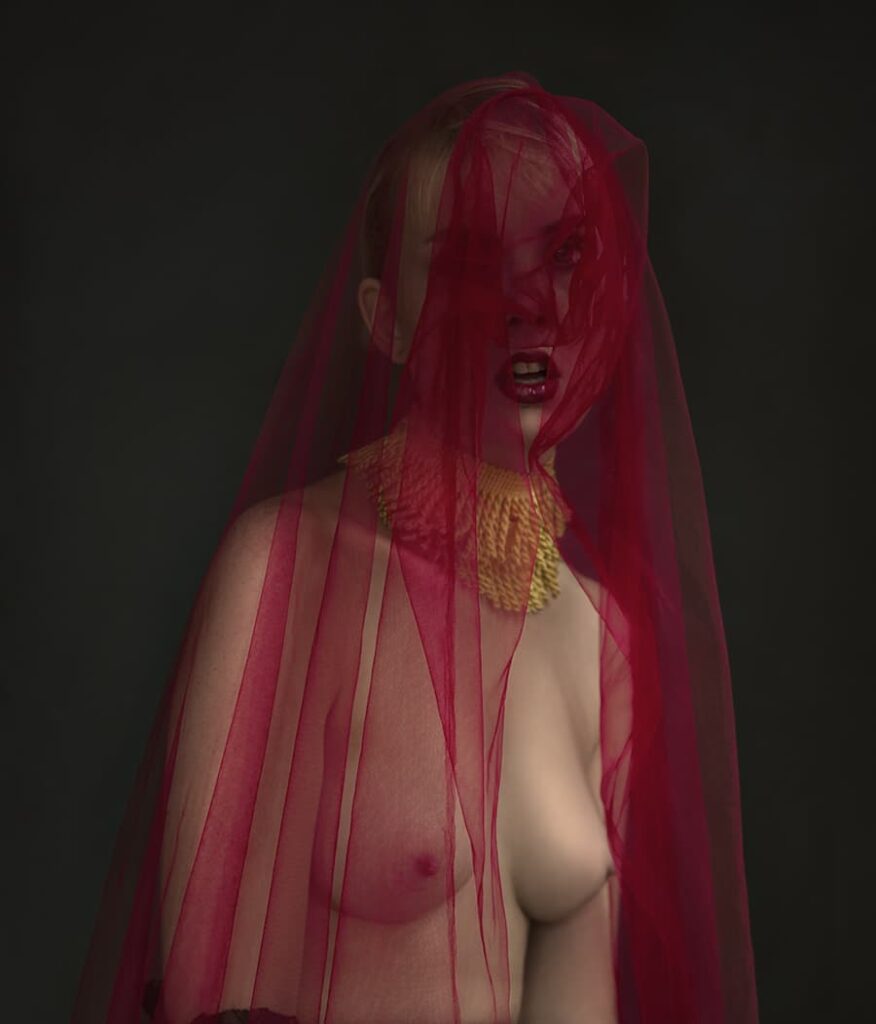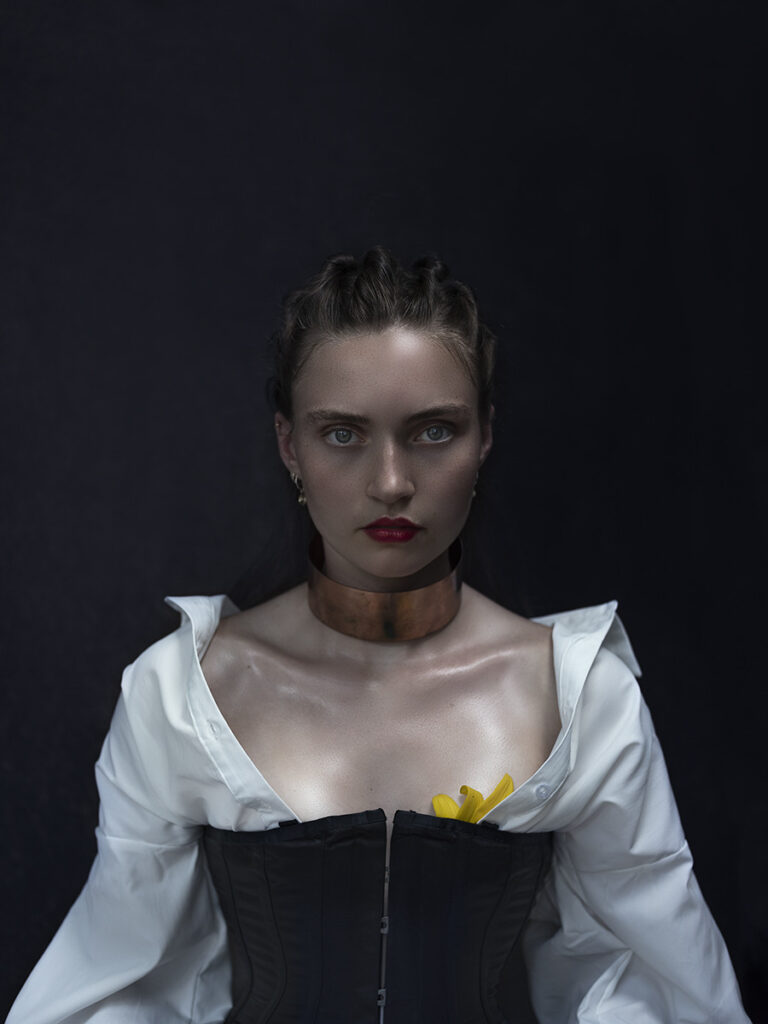 If you could collaborate with any artist, either alive or deceased, who would it be with and why?
I would like to work with the beautiful designs of Iris van Herpen. But actually I am someone who prefers to do everything alone. That sometimes makes it difficult because, of course, I can't do everything, but in shooting I do get the best result when no one else is around.
Why did you enter the Beautiful Bizarre Art Prize?
I once had an article in Beautiful Bizarre Magazine and from there I found out about the contest they held every year. I think I've entered for the third time now – although I never actually participated in a competition, it feels like a good place to show your work. There's a lot of recognition for your work, especially now that I've won. I would definitely recommend it to others if only because you get so much publicity from it.
What do you fee you have gained from this experience?
What I have gained from it is perhaps too early to say. I am very happy with it anyway. I think it came at the right time in my personal process to win with this image.
Jenny Boot Social Media Accounts