"When one tugs at a single thing in nature, he finds it attached to the rest of the world." – John Muir. This is a quote artists Hannah Yata and Jean-Pierre Arboleda have chosen to illustrate their new duo-solo exhibition 'No Man's Land'. And indeed, it perfectly embodies the deep connection between their fantasy realism and their favourite subject: Nature.
Booth & Last Rites Gallery are proud to present a meaningful selection of their incredibly detailed paintings and studies, an event that you should not miss if you happen to be in New York City.
Hannah Faith Yata | Jean-Pierre Arboleda
No Man's Land
Paul Booth Gallery
325 W. 38th Street #1, New York, NY 1008
September 7 – October 5, 2019
For additional information: [email protected]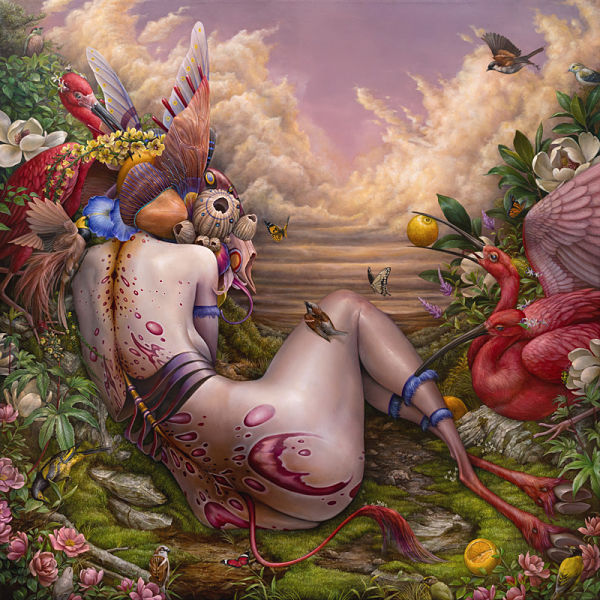 Each painting of the couple is an ecomuseum in itself, with an intricate display of flora and fauna, coming from both the past, the present and even perhaps the future. You could almost feel the humidity of the plants and hear the sound of some invisible insects and birds. If Hannah Yata can introduce some female looking creatures in her artworks, they are definitely not human, or, more precisely, not anymore. Their fusion with nature is complete, they have left the codes of our contemporary society to turn back to their animal and vegetal essence.
And in Jean-Pierre Arboleda's artwork, the absence of mankind is even more blatant, and animals are the true masters. 'No Man's Land' indeed celebrates the mythology of a world once whole and unspoiled by us. Some of the creatures you will encounter are unfortunately now extinct, but they seem to join forces with the mutant priestesses for a ritual of return. The surrealistic elements mixed with the vibrant colors existing in nature reminds of the work of past artists such as Breugel, Bosch, Rubens, and Melchior d'Hondecoeter.
A beautiful green getaway hidden in one of the biggest human metropolis'… is it Paradise?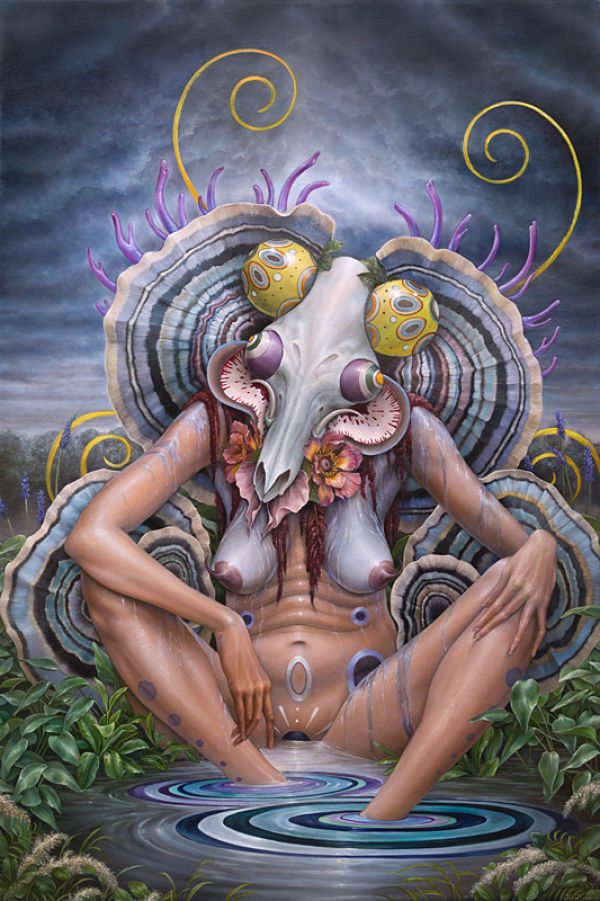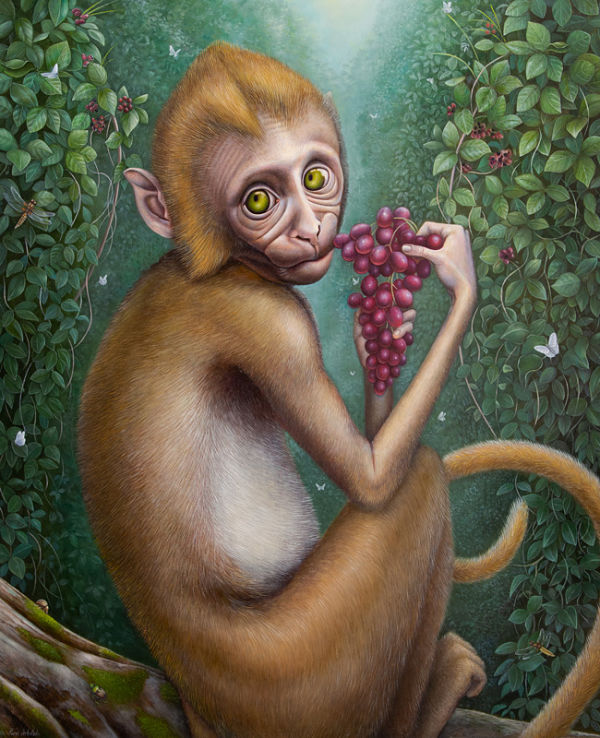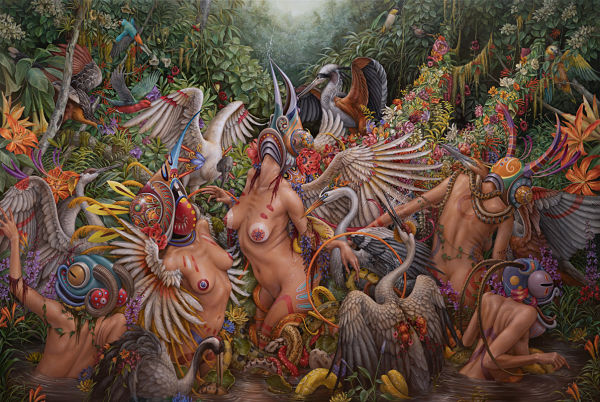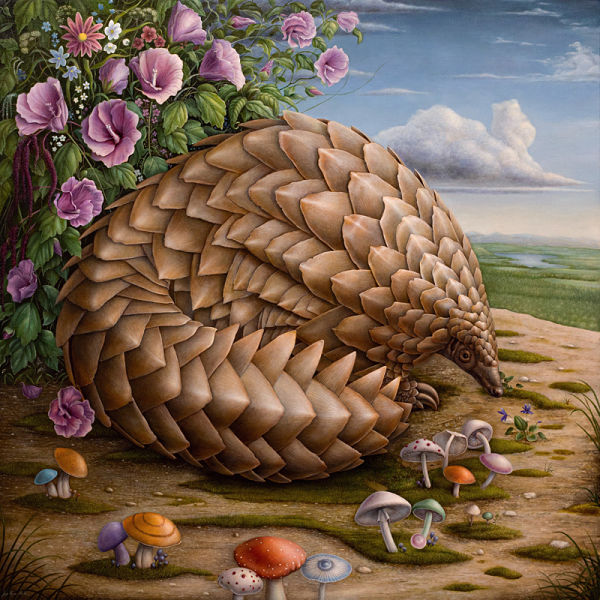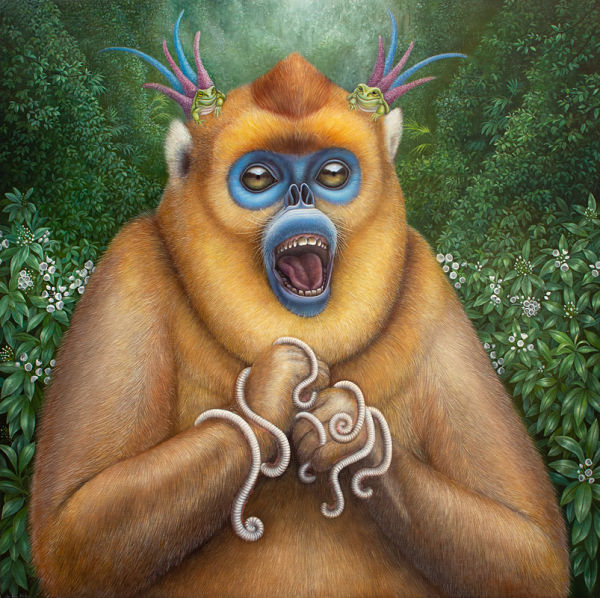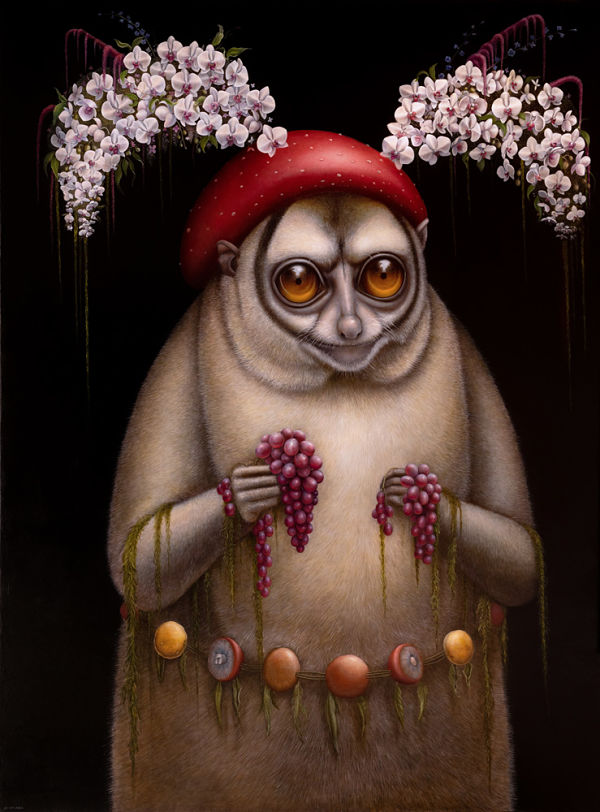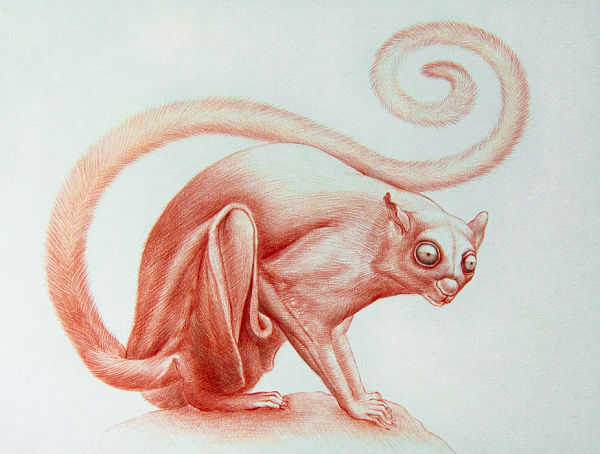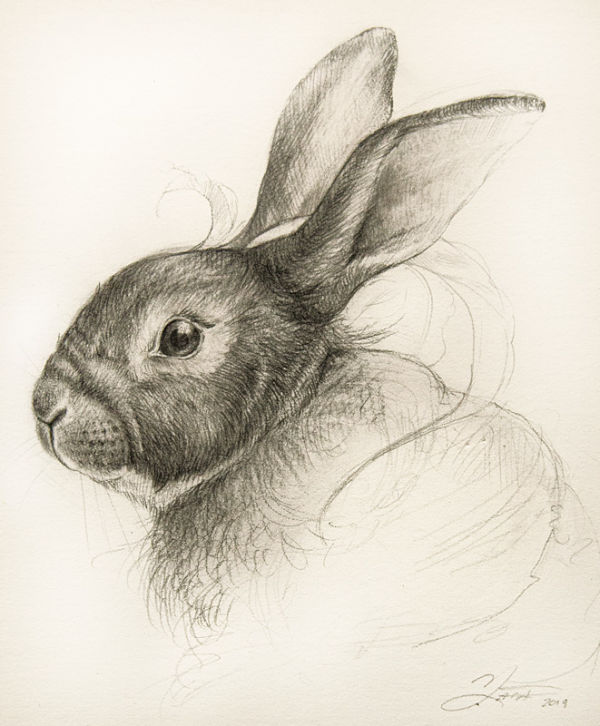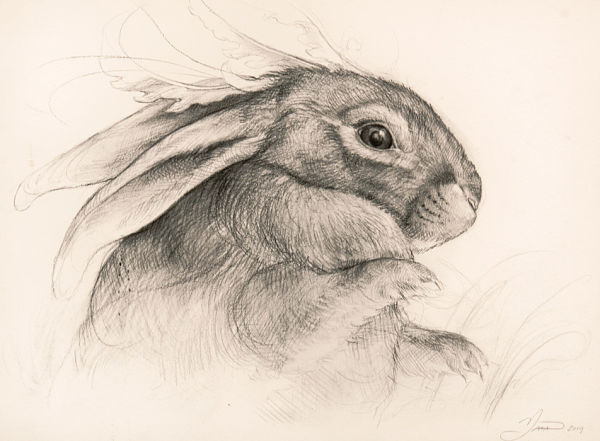 Hannah Yata Social Media Accounts
Website | Facebook | Twitter| Instagram
Jean-Pierre Arboleda Social Media Accounts
Website | Facebook | Instagram
Paul Booth Gallery Social Media Accounts
Website | Facebook | Twitter | Instagram 
Related Articles
Origins @ Parlor Gallery + Interview with Hannah Yata and Jean-Pierre Arboleda