Imagine a deserted island haunting – where drinks are served in skulls and the air is filled with ashes. Join The Dark Art Emporium as they celebrate Aloha From Hell, a new body of work curated by The Creep… sure to leave viewers in a state of curious interpretation. From the underworld and all things lurking therein, we forge a path through the creative mind to the core of artistic expression. Except, this time it feels tropical and I'm ready for a paper umbrella. It's there that the surreal journey leads us downward – deep diving into a genre imbued by shadows and flames.
If you missed the opening, visit the gallery website. Or why not time travel and see previous exhibitions all from the comforts of your personal space. If you haven't discovered The Art Pit DAE Podcast, now's the time to check that out too. The Jeremys (as in Jeremy Schott – Owner and Jeremy Cross – Gallery Director) discuss all things art, music, movies, and more. Episodes are available to stream using Soundcloud via The Dark Art Emporium website or their YouTube channel.
Curated by The Creep
The Dark Art Emporium
121 W. 4th Street, Long Beach, California 90802
Friday & Saturday 12 – 7pm | Sunday 12 – 5pm
Located in Downtown Long Beach within The 4th Horseman
For additional information and purchase availability please contact [email protected]
DAE Press //
"Aloha From Hell"
Inspired by The Cramps tune by the same name…we present a show overflowing with the kitschy, kooky & dark side of tropical paradise.
Think Oceanic art, Tiki culture & the end of days.
This is a diverse collection of artworks that include Paintings, Tiki idol carvings/sculptures, Tiki mugs, black velvet paintings & photography.
Not your typical Tiki art show…here at Dark Art Emporium, we're giving "Beach Goth" new meaning.
And just to have a bit of fun, we have created an immersive environment that brings the theme off the walls and into the gallery space.
-Mahalo! – The Creep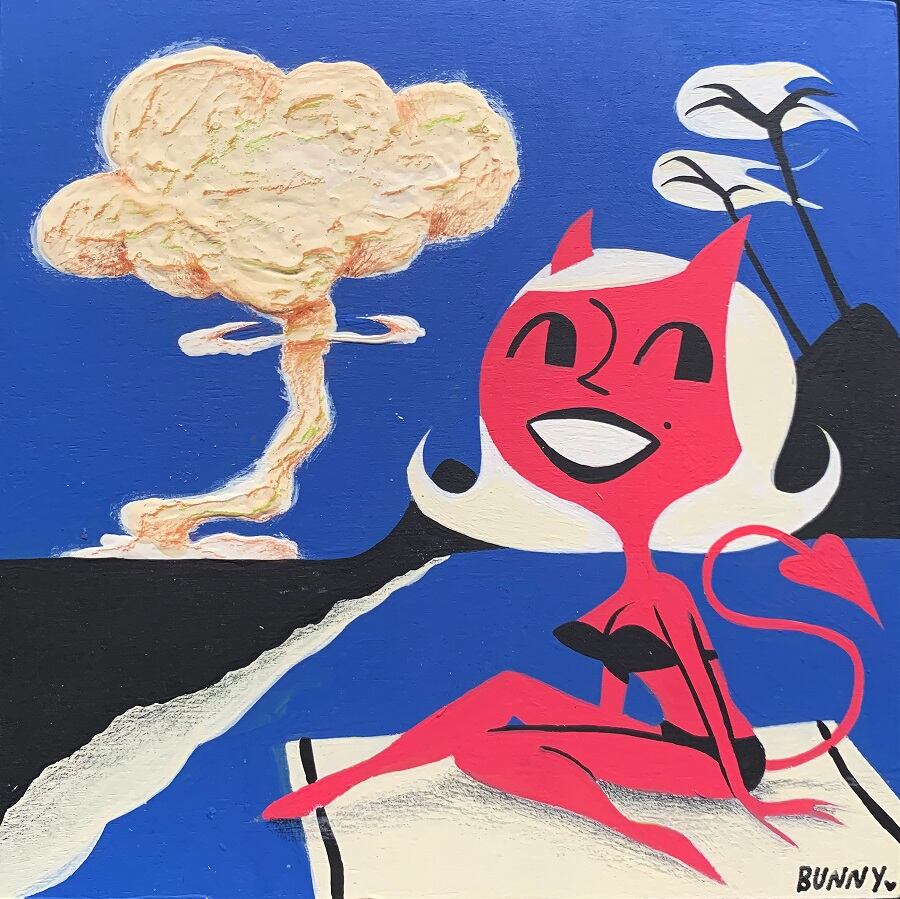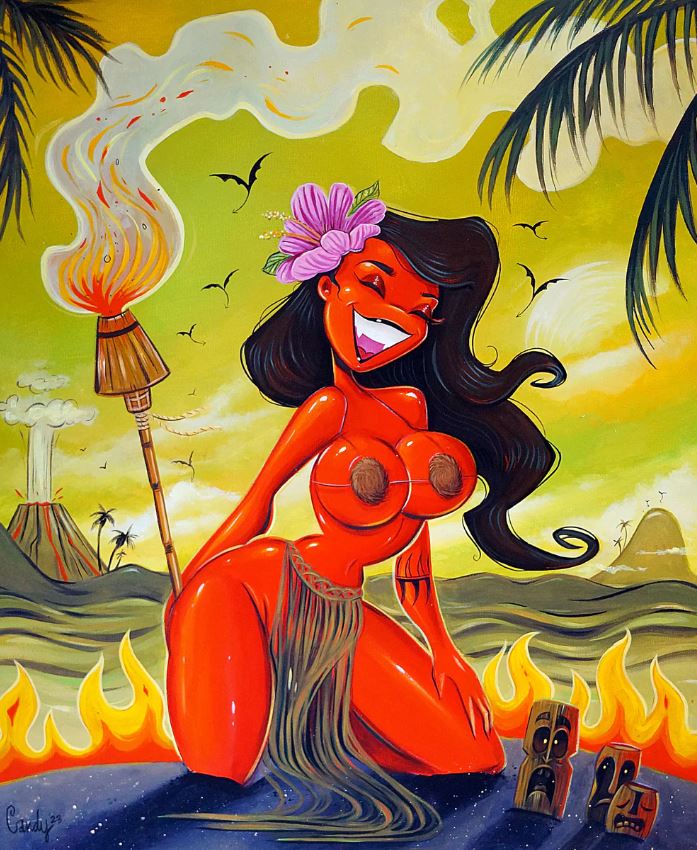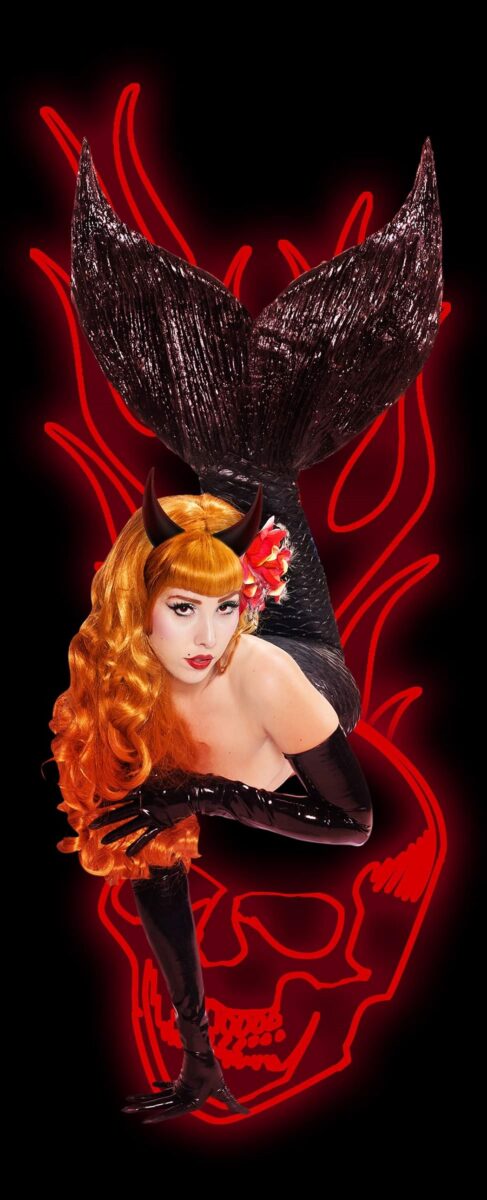 The Dark Art Emporium Social Media Accounts