The sounds of caroling sleigh bells echo in the distance and as the holidays draw near, our curious minds and need for inspiration heighten. It's that time of year when we yearn for something more, something brighter – something that culminates our creative senses and catapults lasting wonder. Consider giving and receiving the gift of art…join Thinkspace Projects December 3rd as they cordially invite you to celebrate new solo exhibitions by Ben Tolman, Hannah Lee Joshi, Nika Mtwana, Oscar Joyo, and Carl Cashman.
From dizzying patterns and neon colour palettes to fluidity of motion and playful pixelated shapes, there's something sure to catch your eye. In case you didn't know, Thinkspace Projects also offers a full schedule of events, interviews and heaps of inspritation…be sure to follow their blog Sour Harvest to stay updated on all the artsy things you love! If you're looking to add to your collection of art, take a moment and visit their online store to view all available inventory.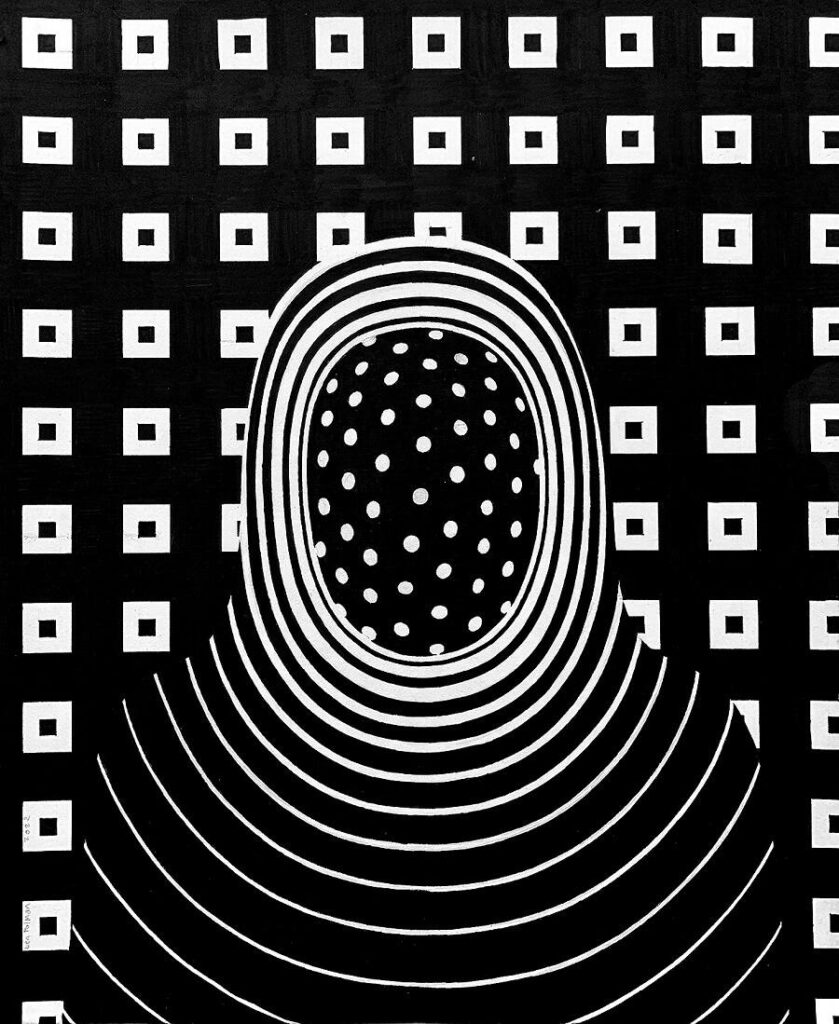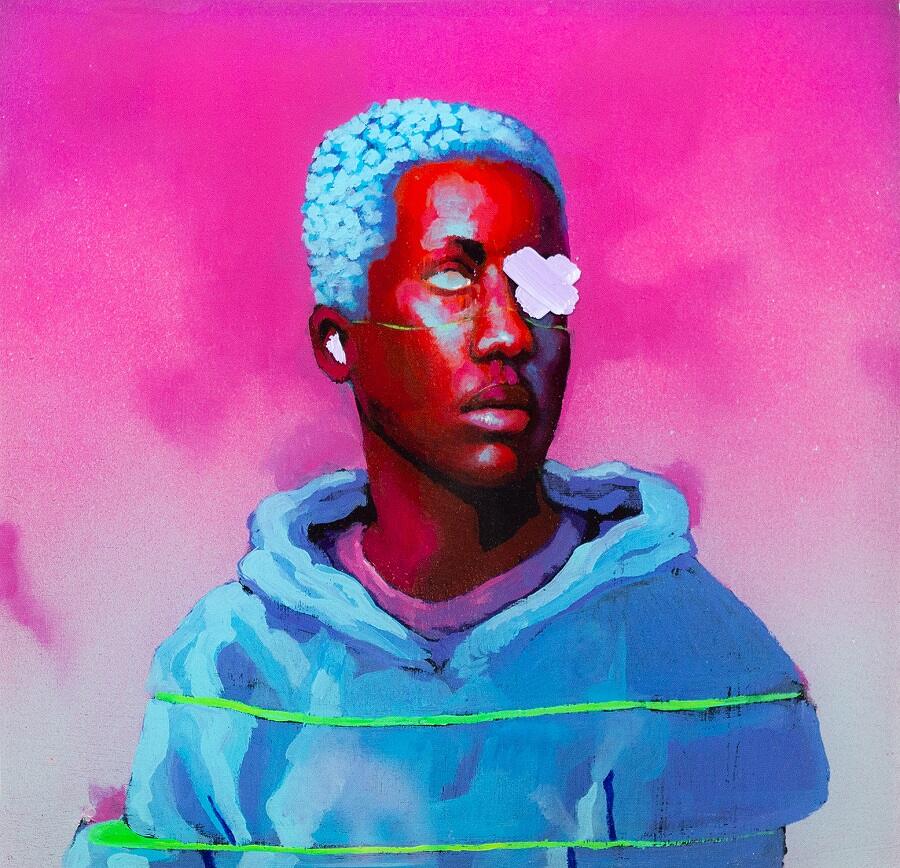 ---
Tolman | Joshi | Mtwana | Joyo & Cashman
Opening Reception: Saturday, December 3, 2022 | 6-10pm
Opening Night celebration with DJ's Venice Beats | Live Painting from Brek as part of 'Courtyard Sessions' curated by GoopMassta | Tamales from The Roll 'N Bun | Vape bar from friends at Timeless | Mini Artist Mart curated by GoopMassta | Free drinks from Liquid Death + Open Bar | Video Projections from Society of Shadows
Exhibition Dates: December 3 – December 31, 2022
Thinkspace Projects
4217 W. Jefferson Blvd. | Los Angeles, CA 90016
#310.558.3375 | Tues. – Sat. Noon to 6PM
thinkspaceprojects.com
For all inquiries please contact the gallery via email at [email protected]
Search their hashtags: #thinkspaceprojects #thinkspacegallery #thinkspacefamily
About the Gallery //
Thinkspace Projects was founded in 2005; now in LA's burgeoning West Adams District, the gallery has garnered an international reputation as one of the most active and productive exponents of the New Contemporary Art Movement. Maintaining its founding commitment to the promotion and support of its artists, Thinkspace has steadily expanded its roster and diversified its projects, creating collaborative and institutional opportunities all over the world. Founded in the spirit of forging recognition for young, emerging, and lesser-known talents, the gallery is now home to artists from all over the world, ranging from the emerging, mid-career, and established.
The New Contemporary Art Movement, not unlike its earlier 20th Century counterparts like Surrealism, Dada, or Fauvism, ultimately materialized in search of new forms, content, and expressions that cited rather than disavowed the individual and the social. The earliest incarnations of the Movement, refusing the paradigmatic disinterest of "Art" as an inaccessible garrison of 'high culture', championed figuration, surrealism, representation, pop culture, and the subcultural.
By incorporating the 'lowbrow,' accessible, and even profane, an exciting and irreverent art movement grew in defiance of the mandated renunciations of "high" art. Emerging on the West Coast in the 90's partly as a response to the rabid 'conceptual-turn' then championed on the East Coasts, the Movement steadily created its own platforms, publications, and spaces for the dissemination of its imagery and ideas.
---
Originally from Washington, DC, Ben Tolman now resides in Pittsburgh, Pennsylvania. Together, with his wife and art community, he is working to convert a former Catholic School into an artist controlled art center. For the past decade he has become known for his carefully detailed, architecture based drawings often pointing to social issues. With this exhibition Tolman has turned his focus inward to examine his creative process directly. Tolman received his BFA from the Corcoran College of the Arts and Design, Washington, D.C. in 2005. In 2012, he received his MFA from American University.
Ben Tolman has also created an incredible collection of small works on paper, each measuring only 4 7/8″ x 4 7/8″ and framed and ready to hang. "Praxis" is a series of 480 unique works on paper that make up the main massive installation for his Unmode solo exhibition this month.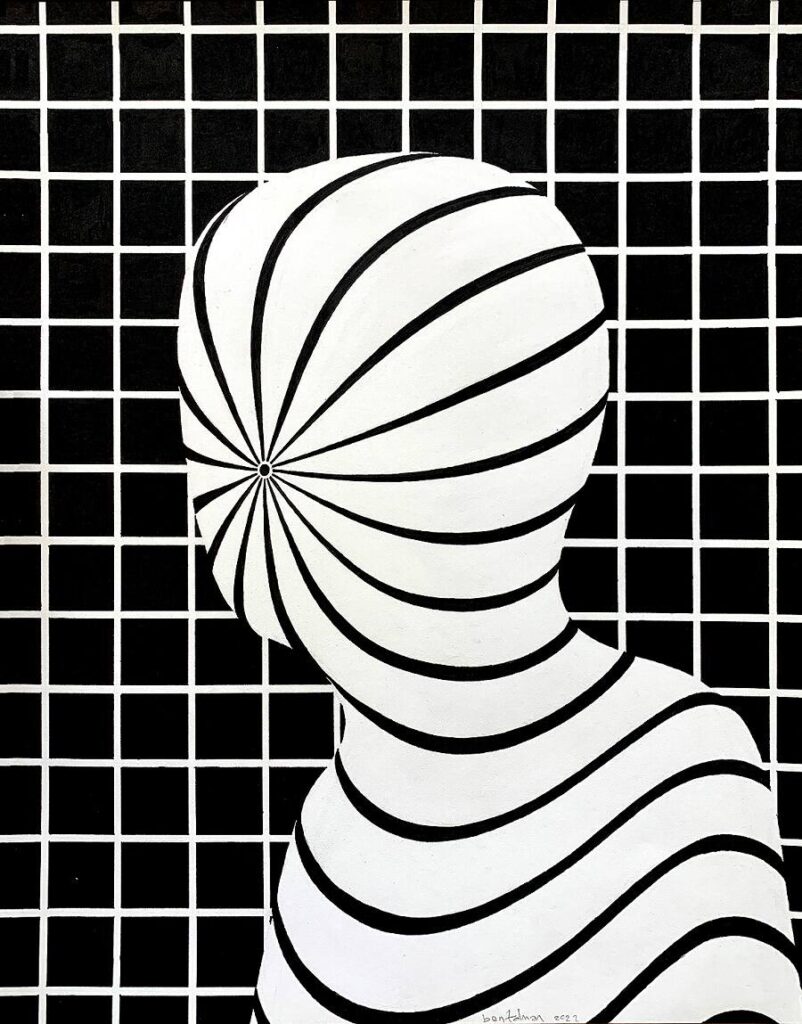 Show Statement for Unmode //
"I have been in the mood recently to examine and alter some of my habits. To me, culture is made by communities, and it is not a competition but a collaboration. I am pleased if someone can use or develop upon the things I have created. For this purpose, I have released the copyright to all works in this show to the public domain.
You may do with them as you please, high resolution images are available. All purchased works come with their complementary digital mirror, an ERC-721 NFT. The artist's proceeds from this exhibition will go towards establishing a decentralized art center in a former Catholic school in Pittsburgh, Pennsylvania.
With this project I wanted to look carefully at the nature of creativity and how it works. I found that the idea of complexity is closely related to creativity. Complexity can be described as a process by which two or more preexisting things are combined to create something new that could not have been previously predicted from the starting point. Creativity can be described the same way with the added element of intent or preference.
The most creative force I can think of is nature itself. The Universe is a complexity machine. The Universe started out with nothing but hydrogen which eventually formed into all the elements, and then more complex molecules, then single celled organisms. Of course, finally, leading to all the insane diversity of life today including us and the things we create.
With this project I wanted to create art that would slowly grow in complexity over time in a poetically similar manner. So I needed a simple starting point. I chose contrasting black and white patterns with basic two-dimensional geometric shapes. I made hundreds of small drawings combining these simple elements, selecting the ones I prefer, and recombining these without knowing where the work was headed. All of the drawings in this show have come out of this process." – Ben Tolman
Hanna Lee Joshi is a Korean-Canadian artist who is residing in Vancouver, on the unceded traditional territory of the Musqueam, Squamish and Tsleil-Waututh Nations. Her work currently explores the search for autonomy within and themes of individuality and how it relates to universal identity. 
The vibrant faceless figurative works evoke an ethereal goddess, luminous and full of wonder and yet also deeply human. Drawing from her own lived experience, her work offers a glimpse into synesthetic realms that chart a journey through the inner landscape. With this show the artist is asking "what is it you seek?" as a question that arises within. At the same time the figures depicted evoke mystical beings asking the same of the viewers as if granting a boon or wish.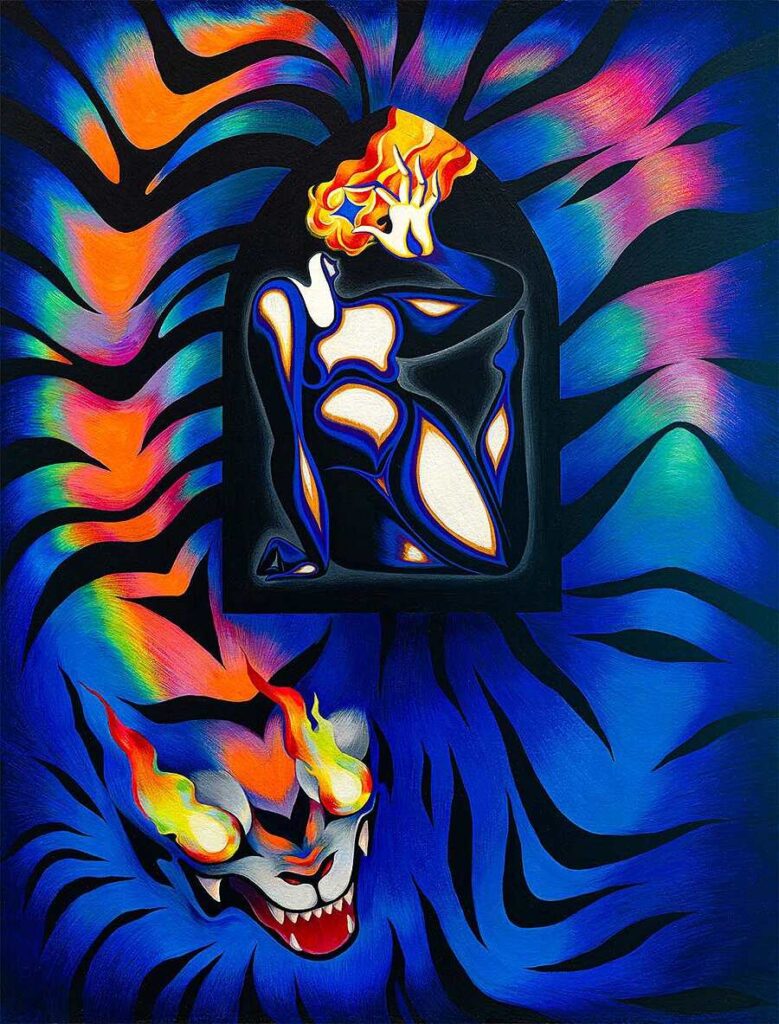 Show Statement for What Is It You Seek? //
"I draw from my personal narrative. In drawing, I find more conviction and a way for me to reject my own misgivings. I am rewriting my own perception of what my body / mind can or cannot do. I am drawing experiences that I have gone through and attempting to map how I can get to those spaces.
In figuring out what I wanted to do for my first solo show, I kept asking myself what is it that I seek? I wanted to share some questions I've been asking, truths that I found, contemplation… everything. This current body of work explores this deep seeded longing to know what it is we seek in this lifetime. There is an unfulfilled desire being explored, and a lot of times it is without a certainty of what the desire even is. Oftentimes we are ruled by these conscious and unconscious drives that shape our behavior and motivations.
I haven't found the answer and I don't think life is about that, but I did try to capture the brief moments of clarity, the fleeting emotional expanses we inhabit and the perpetual longing for wholeness." – Hanna Lee Joshi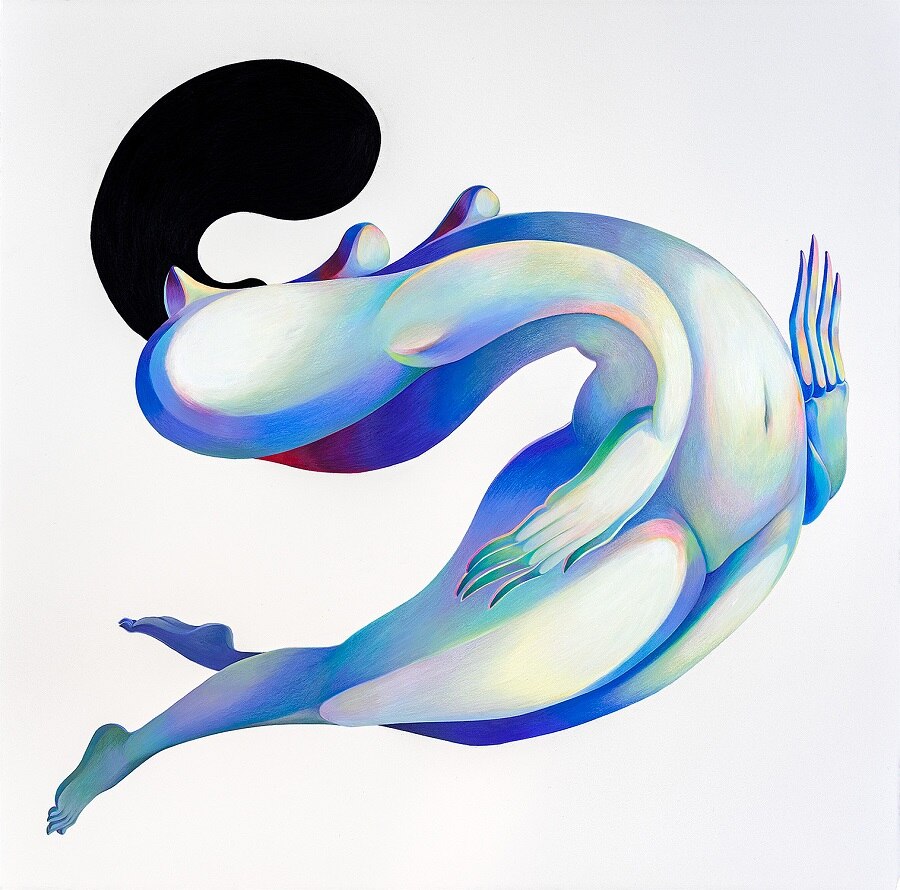 Nika Mtwana is a South African artist who was born in 1991 and is currently living and working in Johannesburg. His paintings exploring AfroFuturisim are some of the most unique and instantly recognizable work coming out of South Africa at the moment.
"The purpose of my artwork is to elevate African identity." – Nika Mtwana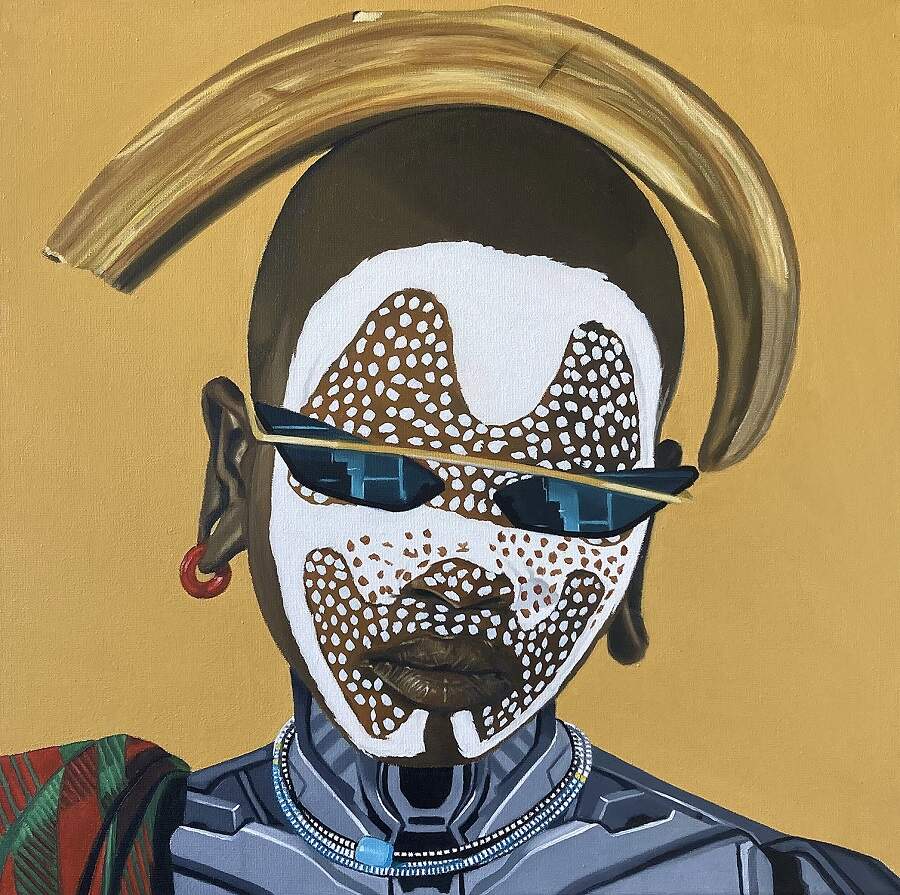 Oscar Joyo (b.1992) is a Malawian born, Chicago based artist. His genre of work can be described as AfroFuturism mixed with Afro surrealism. Oscar's love for the arts began as a young boy drawing cartoons in Malawi. He and his passion for art traveled all the way to Chicago, where he graduated with a bachelor's degree in Life Drawing at The American Academy of Art in 2015. Shortly after graduating, he developed his signature technique and style of tribal patterns and vivid portraiture.
His medium is acrylic paint and resin on wood. The recent inclusion of resin as a top layer in some of his recent works, is a means to create dimension and depth within his paintings. Oscar attributes his chromesthesia (the ability to see colors when hearing sounds) to his use of various color gradients and intergalactic color schemes. He pays homage to his Malawian heritage by his use of fun shapes and patterns that breathe life into the paintings. Now Oscar is an active artist and muralist. His work is a love letter to his African heritage and the hope that there will be a better future for people of color.
Carl Cashman (b. 1983 United Kingdom) creates vibrant neon colored op-art, a genre he has coined "neometry", or neon geometry. The works are hypnotic, at times bordering on the hallucinatory, and blur the distinction between digital and analogue forms. Entirely executed by hand, the paintings are crisp, precise and graphically decisive, though clearly hand crafted rather than digitally produced.
Cashman creates his imagery in the absence of any digital means, relying exclusively on a sketch pad, pencil, tape and acrylic paint. These electric hued pieces sit on the cusp somewhere between grid-inspired modernism and contemporary psychedelia. His process relies on the detailed draftsmanship he has perfected in recent years, an emphasis he decided to discipline following an abandoned foray into stencil-based work.
Cashman works and lives in Devon, UK.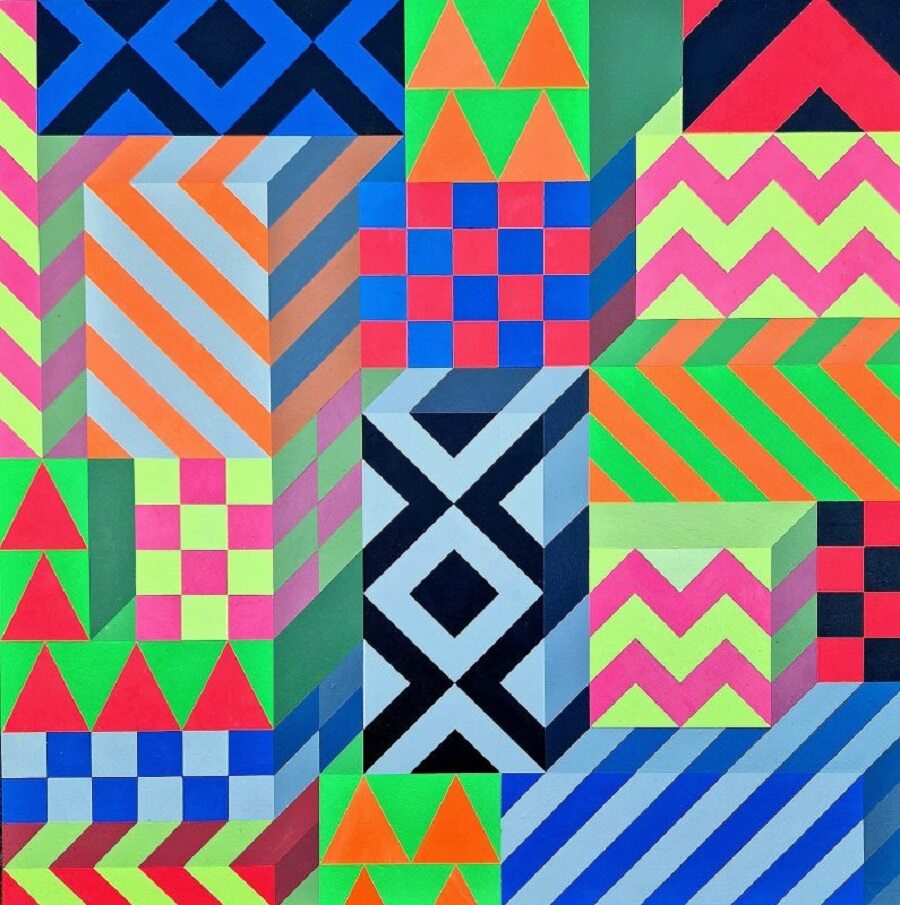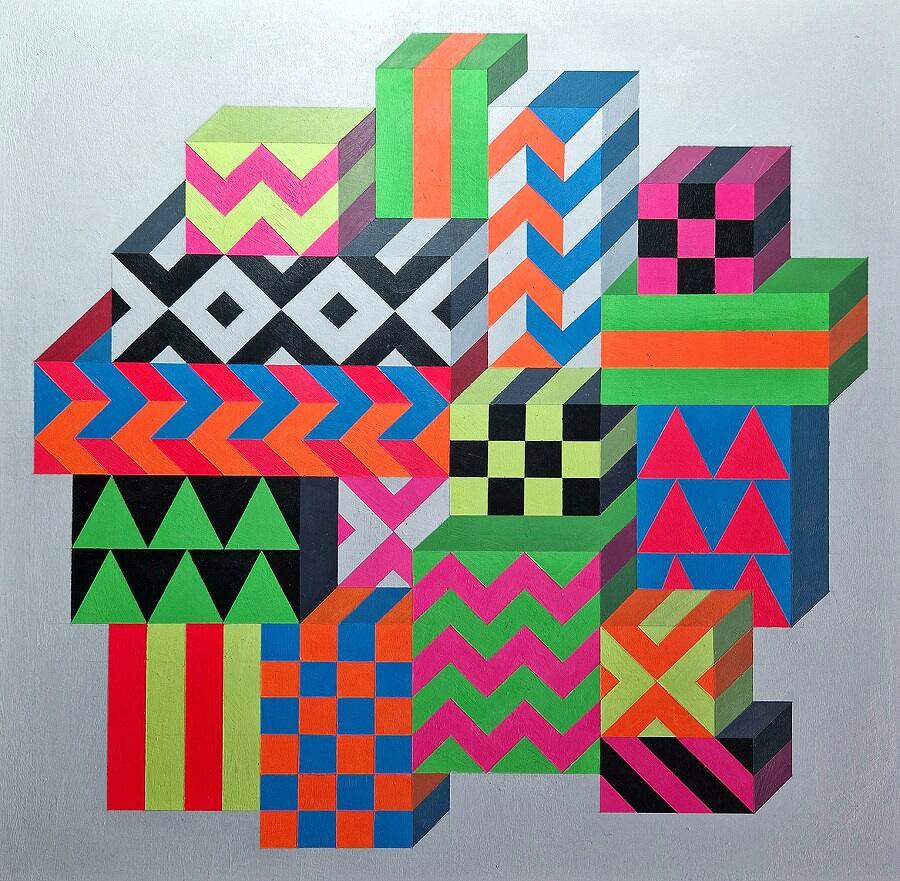 Thinkspace Projects Social Media Accounts