What's one of the most inspiring and truly empowering aspects of 21st century life? Our internet and social media culture offers us 24-7 access to countless resources that help us develop diverse skills. Even better, we have access to myriad forums that enable us to share our perspective with others. Quite fittingly, our DIY society has also taught us to turn to cyberspace to solve our many conundrums, such as determining if it's truly worth entering art competitions.
We all want legitimate, trustworthy information, right? Unfortunately, we're inevitably inundated with countless articles penned by self-proclaimed experts – who admittedly possess impressive SEO skills (since their advice always seems to appear on the first page of a Google search) – but the content they send out into the world is far too often devoid of fact-based evidence to support their claims.
For close to a decade, Beautiful Bizarre Magazine has been an innovative, insightful, and endlessly inspiring authority in the contemporary art world. Through our print magazine, website, robust social media following, international exhibitions, annual art competitions, and thoughtfully compiled resources, we provide creatives with numerous tools and support so they can elevate their platforms and thrive professionally. We're well aware that many artists are uncertain about whether they should enter an art competition like ours. This insider perspective – rooted in real world observation and feedback from the artist community – is designed to help creatives understand the wider benefits of entering contests. We hope the ideas presented here enable you to make a more informed decision that is right for you.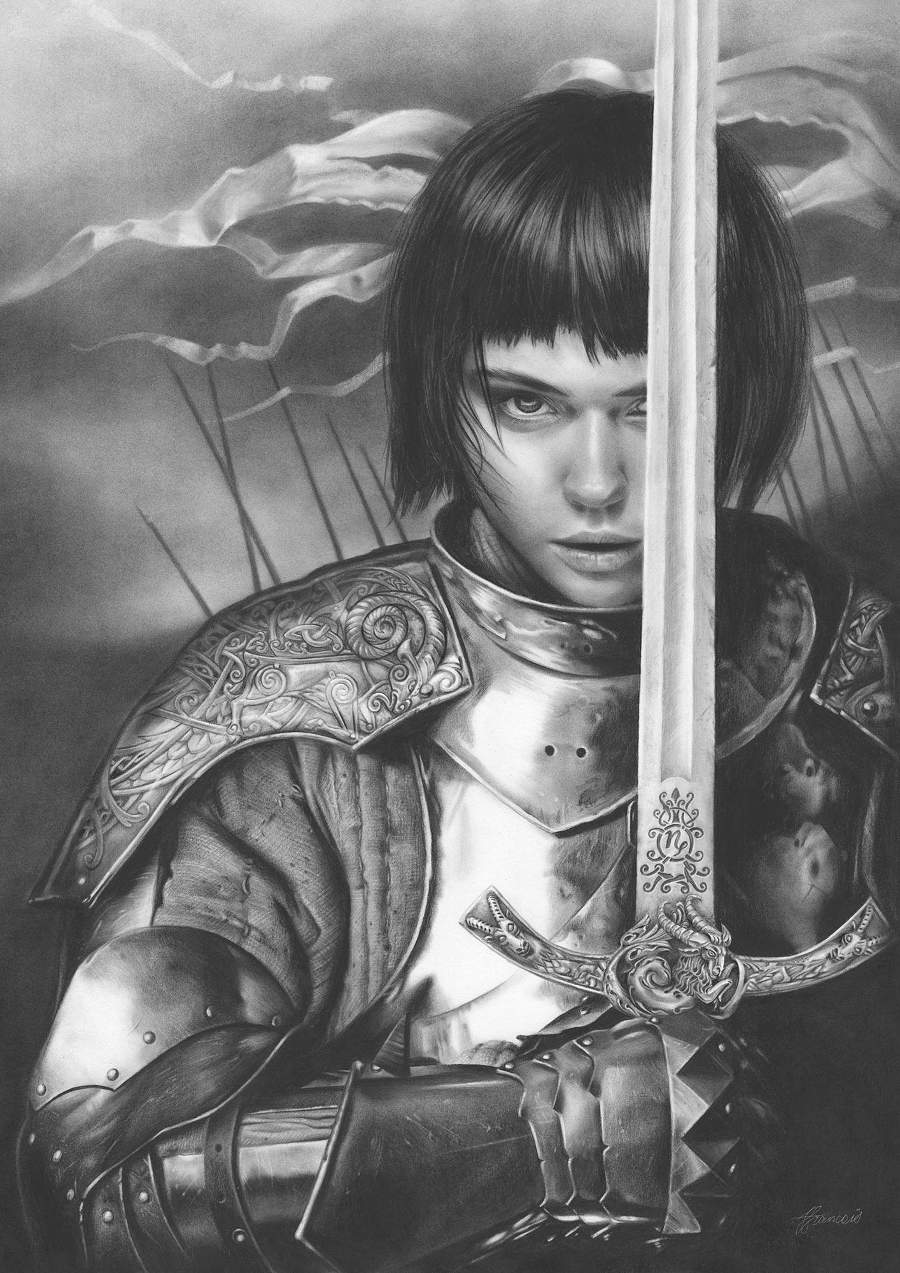 Expand Your Career Opportunities By Entering The Right Contest(s)
Not all art competitions are structured the same way, nor do they deliver the same benefits. Cash prizes are fabulous, but so too are long-term benefits. Identify contests with a proven track record, zeroing in on those that truly support and elevate the profile of creatives. Also bear in mind that juried competitions – in which all submissions are reviewed by a panel of distinguished art world figures – generally carry more prestige than those that are non-juried. Reliable art contest recommendations are often compiled by trusted creative platforms that exist to offer artists tools and informational resources to help their practice flourish. It's also helpful to ask fellow artists about their personal competition experiences, as well.
Your Entry Fee Supports The Art Community
Truly ethical art competitions use submission fees to pay for the various prizes and perks that they award to their winners. The grand prize recipient of this year's Beautiful Bizarre Magazine Art Prize, for example, will receive a $13,500 cash gift plus 8 additional high-value benefits (including a free print editorial in our internationally renowned magazine, a 12-month social media advertising package, and an invitation to participate in our 2022 exhibition happening at Modern Eden Gallery in San Francisco, California). That is just one of ten cash prizes that BBM is pridefully awarding our winners this year, totaling over US $57,000.
In essence, those who enter art contests that are run by reputable organizations end up casting a vote in support of the creative community at large. Even if you don't personally claim a prize, you are contributing to the various opportunities that are extended to artists, all of which are designed to support their growth and success in the art world.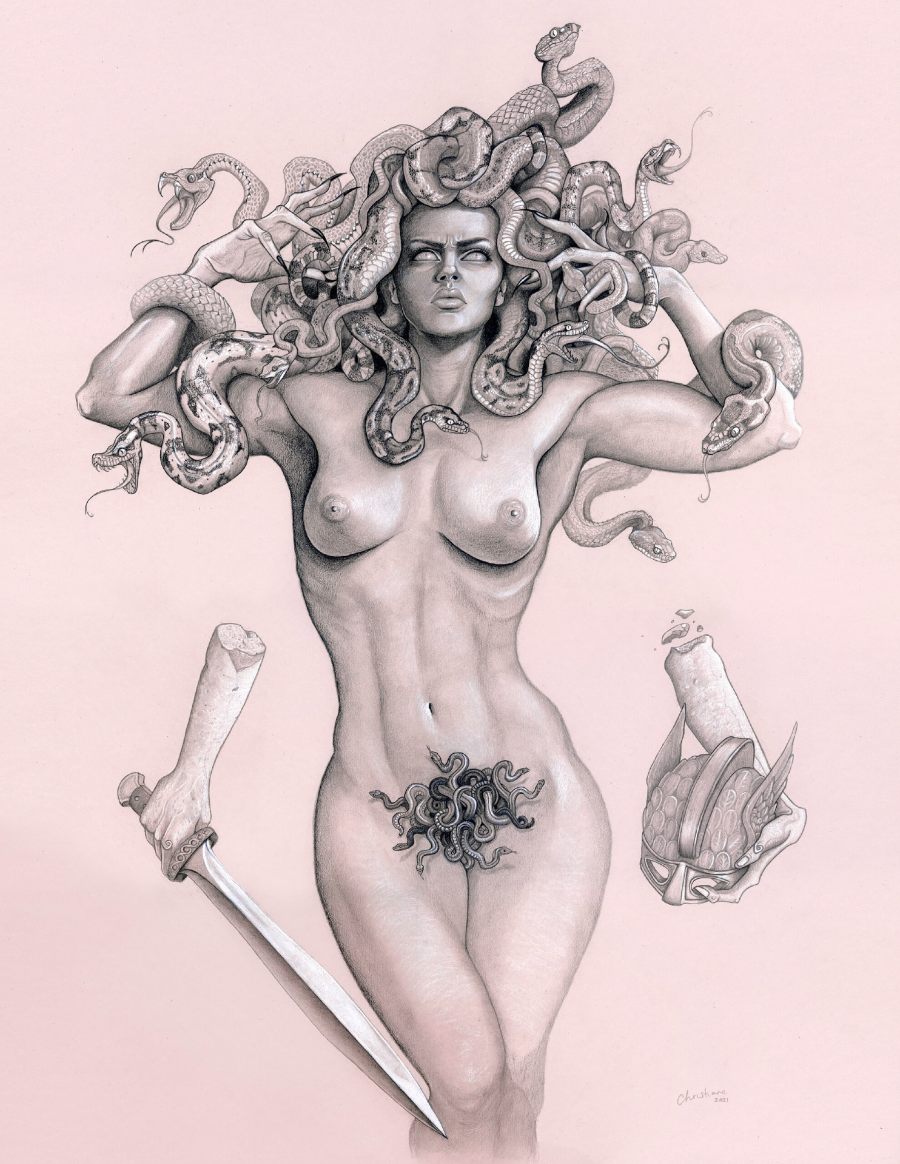 Submitting Entries Requires Sharper Focus (Which Will Improve Other Aspects Of Your Art Business, Too)
One of the key reasons why artists fail to win competitions has nothing to do with the quality or aesthetic appeal of their art. Contest entries are commonly disqualified because they don't adhere to basic submission guidelines. By being consistently detail-oriented during the application process, you'll elevate your chances of winning while also creating a new career-boosting habit. Taking the time to methodically do things the right way – even a simple act like adding the most popular and applicable hashtags to your social media posts every single time – will help you to achieve your career goals far more effectively.
Entering Art Competitions Can Be A Really Affordable Way To Market Yourself
Being an art contestant comes with built-in marketing perks that can help creatives to reach a much wider audience than what they might be able to achieve on their own. Inspiring artwork entries, for example, are commonly promoted via the organizer's social media accounts, websites, newsletters, and other marketing collateral, plus in some cases, works of art may even be published in print editorials. Even if your entry is featured just once on a high-profile account, the chances that it may be seen by a gallerist, collector or other art world gate keeper increases exponentially.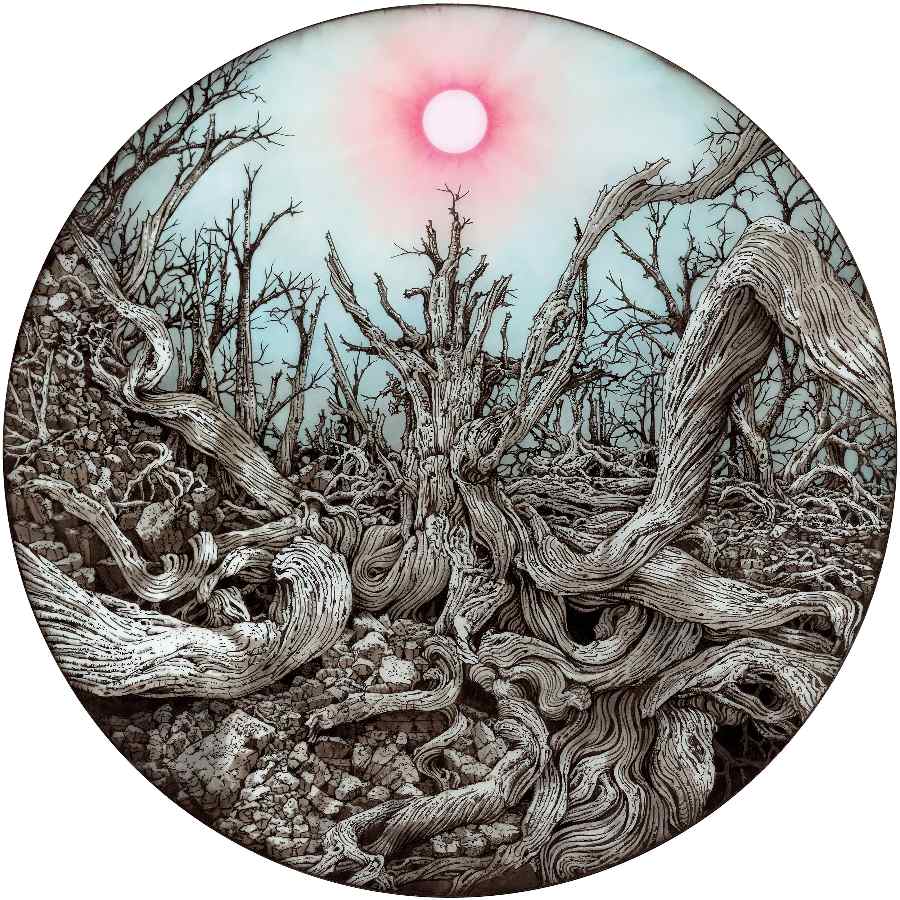 Art Enthusiasts Will Know Your Name
There is a universal desire among art champions to elevate truly worthy talent, so die-hard fans often check competition entries in search of gems. They then share awe-inspiring work with their art world colleagues, social media followers and friends, which can result in unexpected commissions, group exhibitions, gallery representation, and editorial invitations, among many other profile-elevating opportunities.
With respect to Beautiful Bizarre's annual Art Prize, every single artwork entry is personally reviewed by our Editor-in-Chief, Danijela Krha Purssey. She is the individual who curates all of our print and digital content as well as our international exhibitions. Entering our competition is an excellent way for artists to get on her radar, plus she frequently makes artist recommendations to other key figures in the creative community such as curators, gallerists, and collectors.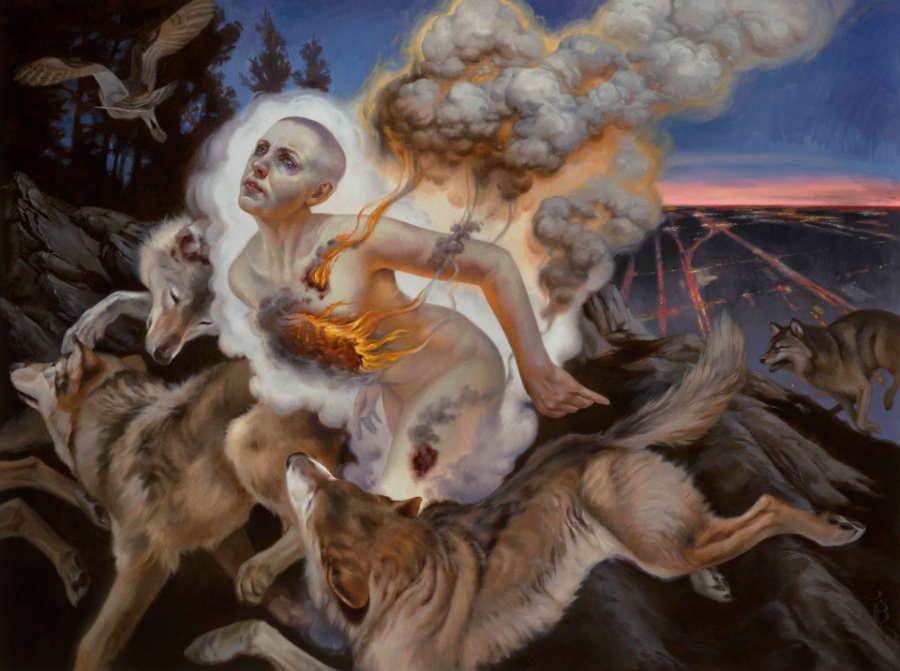 Believing In Your Talent Is Self-Validating and Self Empowering
There is way too much competition in the art world to sit idly by, hoping that – sooner or later – opportunities will magically appear. Entering competitions is the equivalent of shaking trees. If you believe that your talent is worthy of a wider audience, diversifying the way in which you reach others will inevitably yield a positive outcome. Furthermore, by investing in yourself, serious art enthusiasts will be more likely to invest in you.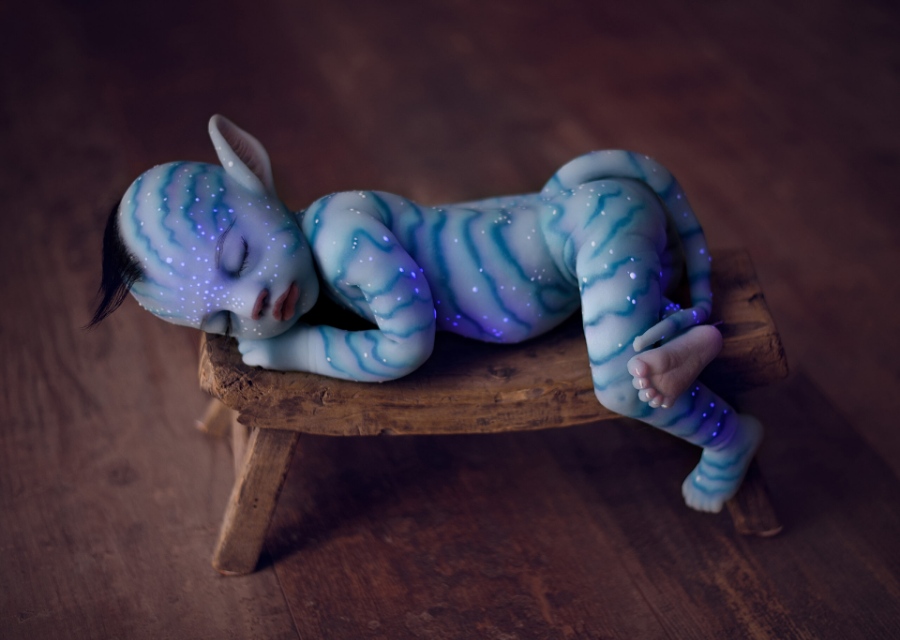 You'll Be Motivated To Achieve A Higher Level Of Creative Excellence
Many artists are naturally driven to produce great art. However, once the 'desire to win' becomes a part of the equation, it's akin to bathing the brain in creative adrenalin. Competing against other talented individuals causes the fire within to burn with even greater intensity. You'll end up manifesting far more visually adventurous work which will bolster the quality of your portfolio while also increasing your chances of winning art competitions.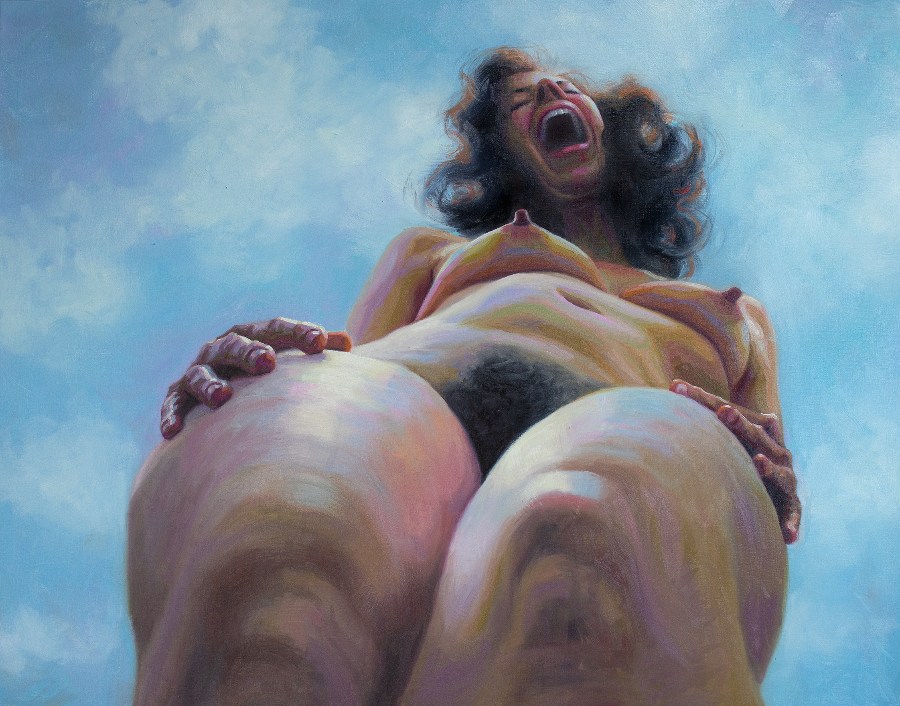 Your CV Will Look More Impressive
Art world professionals and enthusiasts who visit an artist's website looking for insight into who they are and how serious they are about their craft really do pay attention to credentials and accolades. Those who have achieved finalist/winner status have an edge over others, particularly if their creative originality and expertise has been recognized on an international level. In some cases, that fact can even help an artist to secure commissions and other notable career opportunities.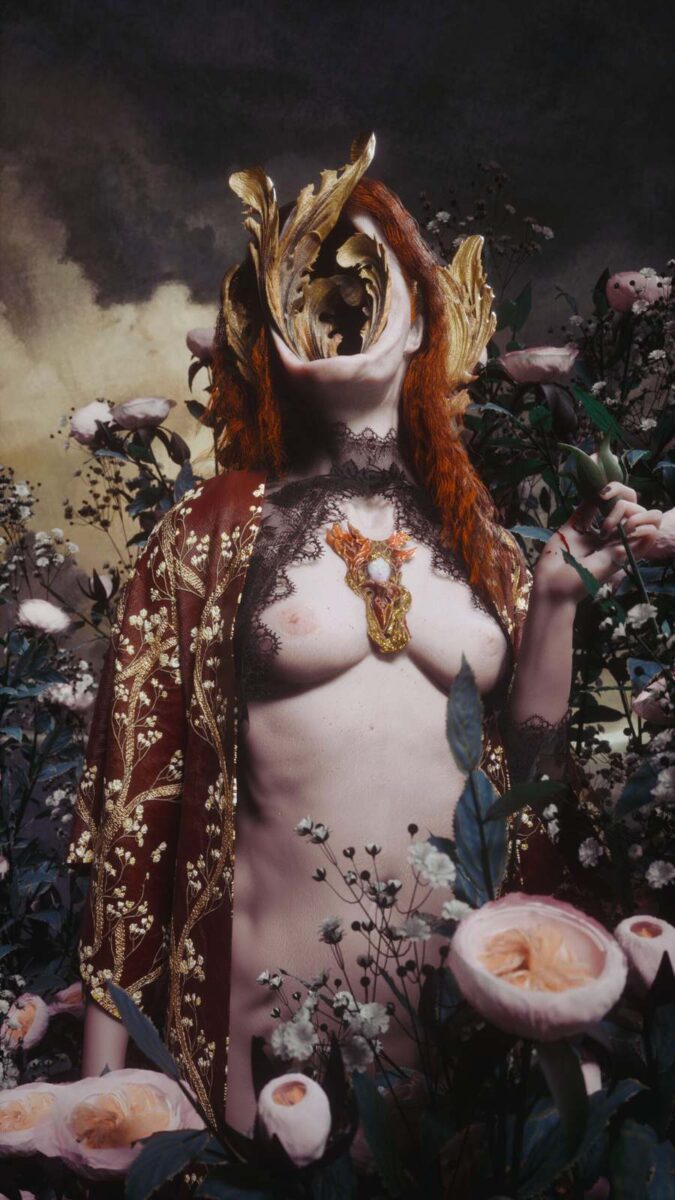 You Have To Be In It To Win It…(Plus The Experience Will Help You To Learn, Grow, Network, Etc.)
How determined are you to transform your creative passion into a sustainable livelihood? Taking note of the unique characteristics of the art that is consistently recognized in competitions isn't just a way to increase your chances of winning. Every aspect of the competition process can be mined for growth gems which can ultimately be leveraged for greater success.
As with everything in life, the energy that artists channel into each endeavor – and certainly the insights that they gain along the way – contribute to a far more substantive creative evolution. While participating in art competitions is just one aspect of the bigger picture, it is an opportunity that is well worth deeper consideration. Want to learn more about the real-world successes of other artists who have entered Beautiful Bizarre Magazine's annual Art Prize? Please read this article for greater insight.
CALL FOR ENTRIES
We are accepting Beautiful Bizarre Art Prize submissions now through Midnight 17 July 2022 [Los Angeles, USA time].
Global exposure + over US$57,000 in cash & prizes to be won!
Curious how our competition might benefit you? Please visit the FAQs and Entry Criteria pages on our Art Prize website.