Put a little note in your diary because Thinkspace Projects cordially invites you to join them for the opening receptions of Sandra Chevrier, Troy Lovegates, David Shillinglaw and Dustin Myers. If the mere thought of that wasn't already enough to stimulate your artistic inclinations then just wait until you see these amazing new bodies of work! With creative styles and unique interpretations that ignite an intense use of light, colour and bold composition…this lineup is pure fire.
Thinkspace Projects always offers a full schedule of events, interviews and much more…so be sure to follow their blog Sour Harvest to stay updated on all the artsy things you love! If you're hoping to add to your budding collection of art, take a moment and visit their store to view all available inventory.
Still want more? Search their hashtags: #thinkspaceprojects #thinkspacegallery #thinkspacefamily
Chevrier | Lovegates | Shillinglaw | Myers
Opening Reception: Saturday, May 7, 2022 | 6-10pm
Exhibition Dates: May 7, 2022 – May 28, 2022
Thinkspace Projects
4217 W. Jefferson Blvd. | Los Angeles, CA 90016
#310.558.3375 | Tues. – Sat. Noon to 6PM
thinkspaceprojects.com
For all inquiries please contact the gallery via email at [email protected]
About the Gallery //
Thinkspace was founded in 2005; now in LA's thriving West Adams District, the gallery has garnered an international reputation as one of the most active and productive exponents of the New Contemporary Art Movement. Maintaining its founding commitment to the promotion and support of its artists, Thinkspace has steadily expanded its roster and diversified its projects, creating collaborative and institutional opportunities all over the world. Founded in the spirit of forging recognition for young, emerging, and lesser-known talents, the gallery is now home to artists from all over the world, ranging from the emerging, mid-career, and established.
---
Thinkspace Projects is presenting Sandra Chevrier's highly anticipated second solo show with the gallery, 'Cages and the Shadow of the Colors.' The Montréal based Canadian artist creates work that explore identity as a locus of competing imperatives and complex contradictions. Drawing parallels between the assumed invulnerability of the superhero and the impossible demands placed upon the contemporary individual, Chevrier creates literal and metaphoric masks by combining comic book imagery assembled from found and imagined sources. Her dystopian spin on the iconic figure of the superhero looks to reveal the flaws in the staged extroversion of the superficial veneer.
The artist examines gender identities and roles, exhibiting a male-dominated world where Chevrier's subjects denounce the role given to the female counterpart therein, refusing to play the part of seducer or victim. In the greater body of Chevrier's work, the images represented range from scenes of conflict, triumph and defeat. They delve into social limitations, which corrupt what truly is beautiful and lock women into prisons of highly-codified and narrow identities. In this, her subjects become nothing short of superheroines.
Chevrier paints masterfully detailed portraiture, making her women seemingly emerge from a surreal world, onto the canvas, wherein a dance is performed between reality and imagination, truth and deception. She chooses to highlight the fragility of the superhero, their struggles and weaknesses, and exposes the humanity within the superhuman. Despite all the playfulness of the superhero trope, she emphasized that superheroes are also fragile, all merely human men and women, all entitled to our flaws and errors.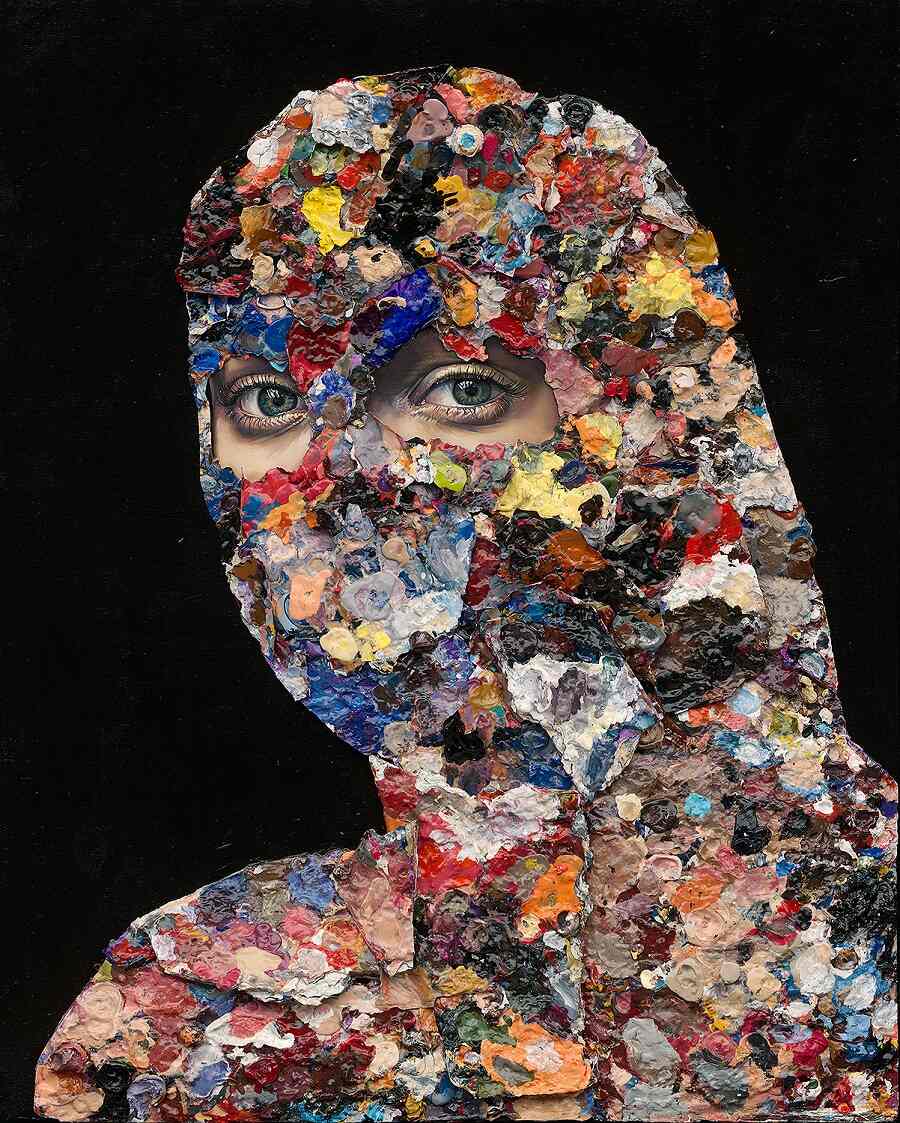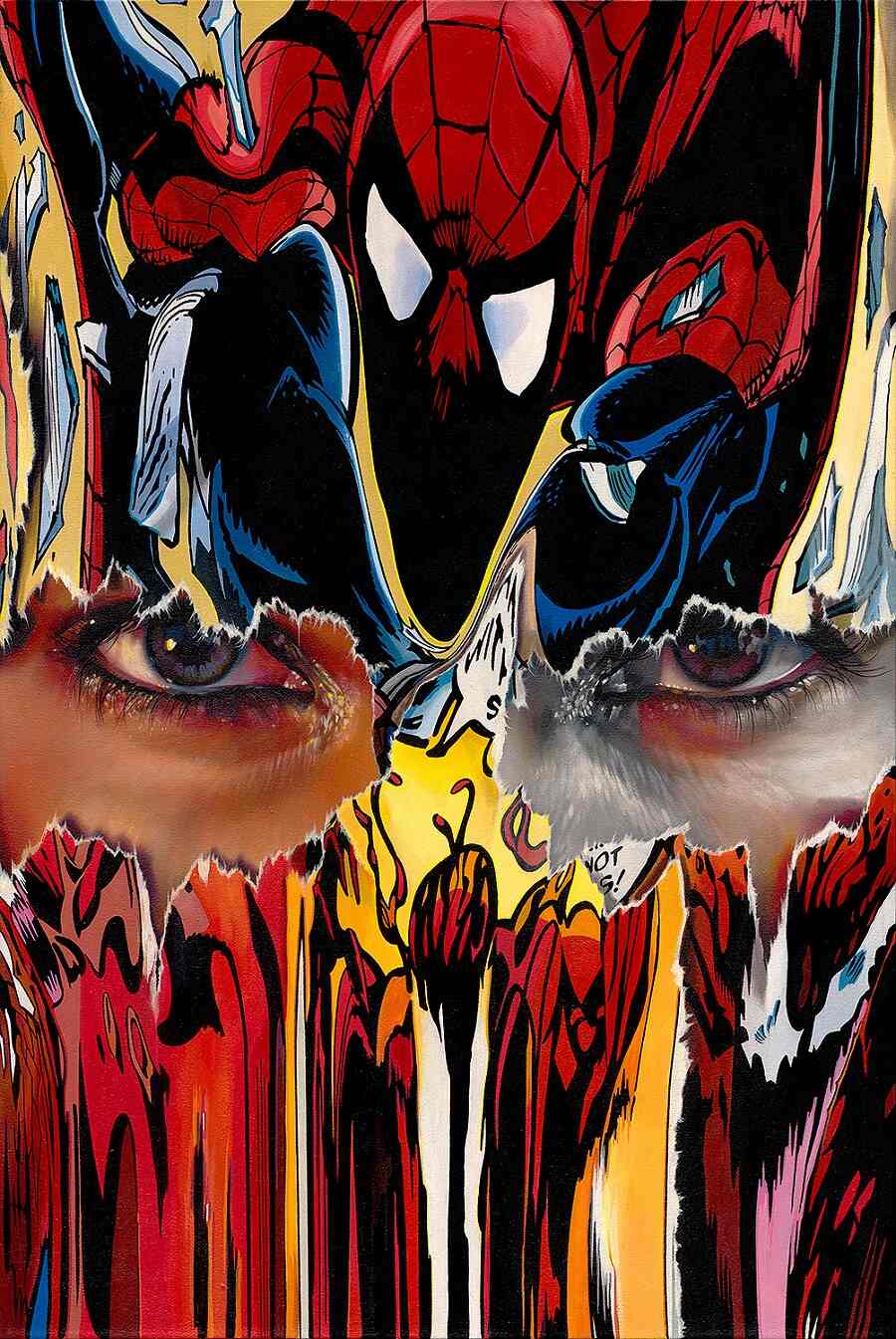 To paint is to play with colors, to let them dance with each other, to intertwine to become one or more, an infinite chromatic circle. To paint is to take everything that nature offers us and make it yours. All those hues that are only available to us because our eyes and brain work together to translate light into color. An apple is not red. Color exists only in the mind of the beholder.

Ever inspired by color and its influence, Chevrier has incorporated color shading into her reference photoshoots over the last couple years, playing with blues, ambers, yellows, and reds on the skin. She has found each one tells a different story and embraces that in this new body of work.
Thinkspace Projects is thrilled to present Troy Lovegates' latest solo show, 'Would.' The artist, formerly known as Other, brings his vast knowledge of street art and work with found objects to the gallery, presenting his first collection composed entirely of his intricate, hand-carved wooden sculptures.
While Lovegates has left his mark on communities around the world, adorning walls and bringing color to otherwise monotone cityscapes, this exhibition is a milestone for his career, bringing solely his sculptures to a new audience.
Lovegates has carefully crafted a diverse cast of characters in the hopes that it will encourage interaction and provoke thought from viewers. The grizzled characters are sure to provoke conversation, bringing attendees together to wonder about the history and personality of each and every one.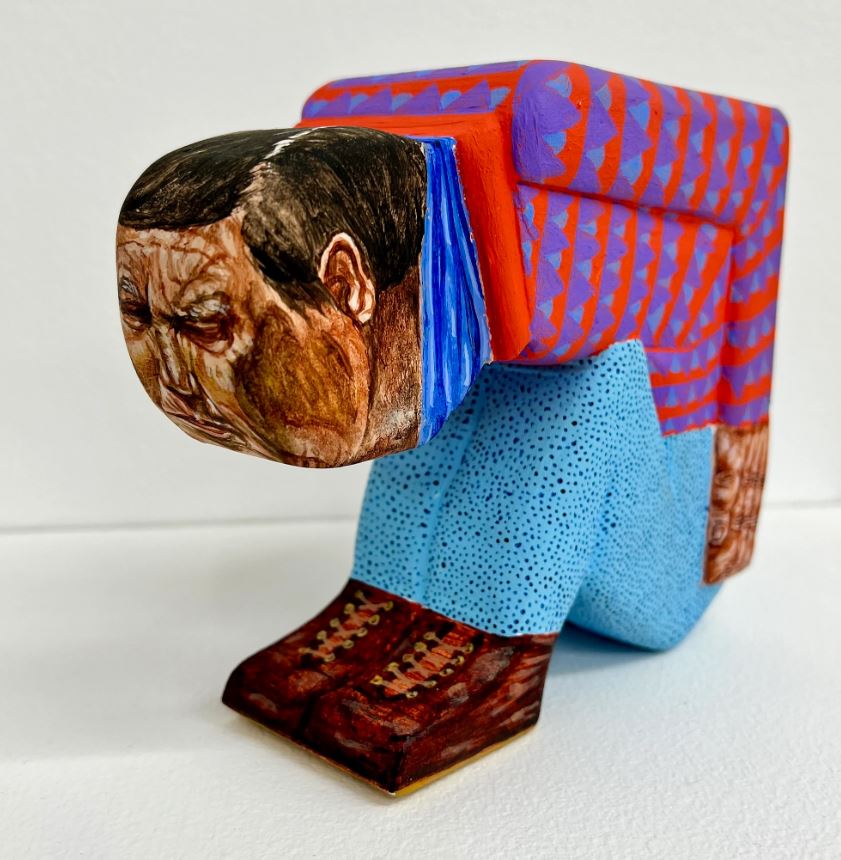 About the Artist //
Troy Lovegates (formerly known as Other) is a world-renowned street artist and painter of found objects from Canada. Lovegates' bright paintings criss-cross the globe on the sides of rail cars and appear both large and small on walls around the world. He has called many places home, including Montreal, Berlin, Buenos Aires, Toronto, and San Francisco. When not hopping trains or painting on walls, he turns his brush and pen to discarded books, hand carved wooden characters, aged paper, and scavenged wooden objects, rendering patterned portraits of wizened faces as rough and aged as the surfaces they appear on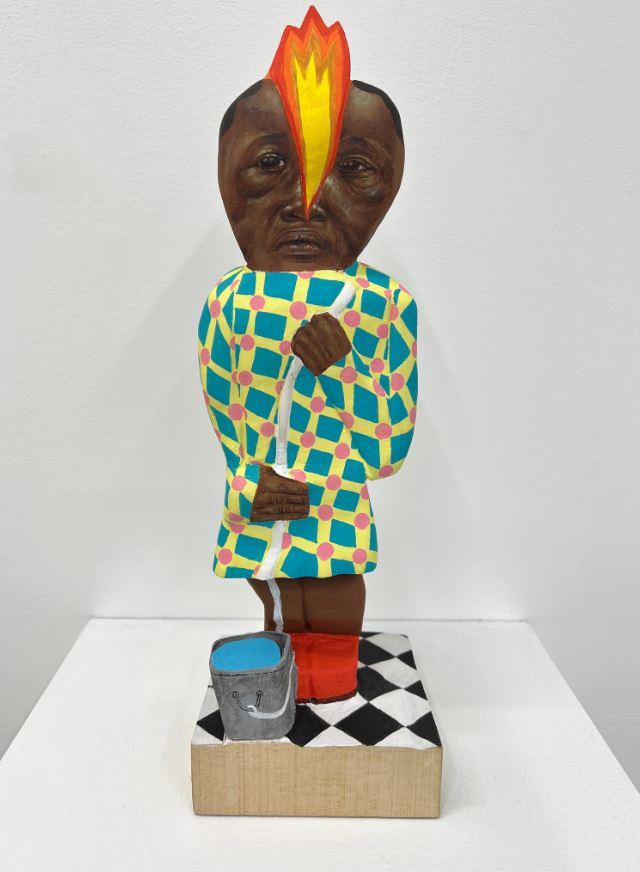 David Shillinglaw is a UK based artist, best known for his works exploring human nature, success and failure, and the language people use to describe their experiences. David's practice shifts between the street and studio using a variety of materials and mediums creating work that ranges from drawings and collages to large scale murals and installations. Shillinglaw lives and works in Margate, UK.
'Dream Machine' is a series of works on canvas, paper and ceramics by David Shillinglaw, presenting the human head as a vessel full of dreams, a flesh machine in constant flux.
These paintings and sculptures play with the human form. Shillinglaw invites you to find yourself or someone you know in these twisted and colourful characters. Part hieroglyphic beast, part comic book hero, the works pop with humour and naive charm. A mix of modern and ancient, the sensitive and brutal, the personal and universal.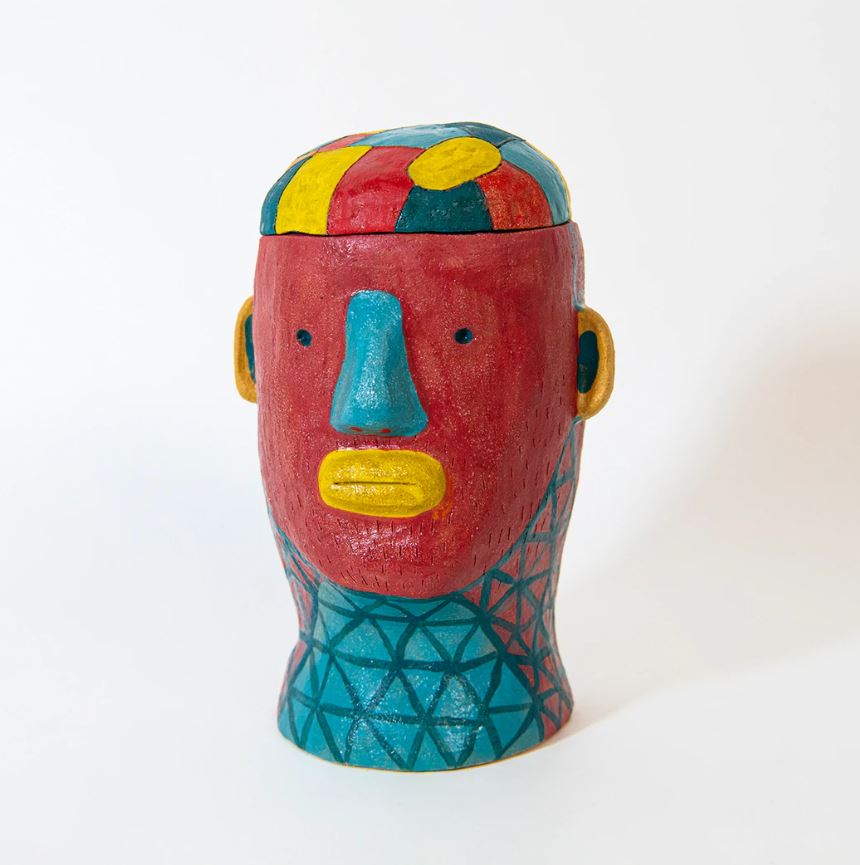 "As an artist, David wrestles with this equilibrium of order and disorder. He has returned numerous times to the Carl Jung quote: "In all chaos there is a cosmos, in all disorder a secret order." His works speak of our all-consuming journey to figure out some form of neat structure. But they also suggest that we will never fully understand the world around us, and that is where the real meaning lies.
These works confront the restrictive framework that is often applied to human life, leading to rigid definitions of gender, personality type and identity. David's portraits pull away the calm and singular facades that many people walk around with and return the human to its innately complicated, beautiful self. These portraits do away with the binaries typically used to understand humanity and offer a more open-minded, compassionate view. These figures are allowed to be exactly as they are, jumbled but whole."
-Emily Steer (extract from the introduction to Relax, The Universe Is Expanding)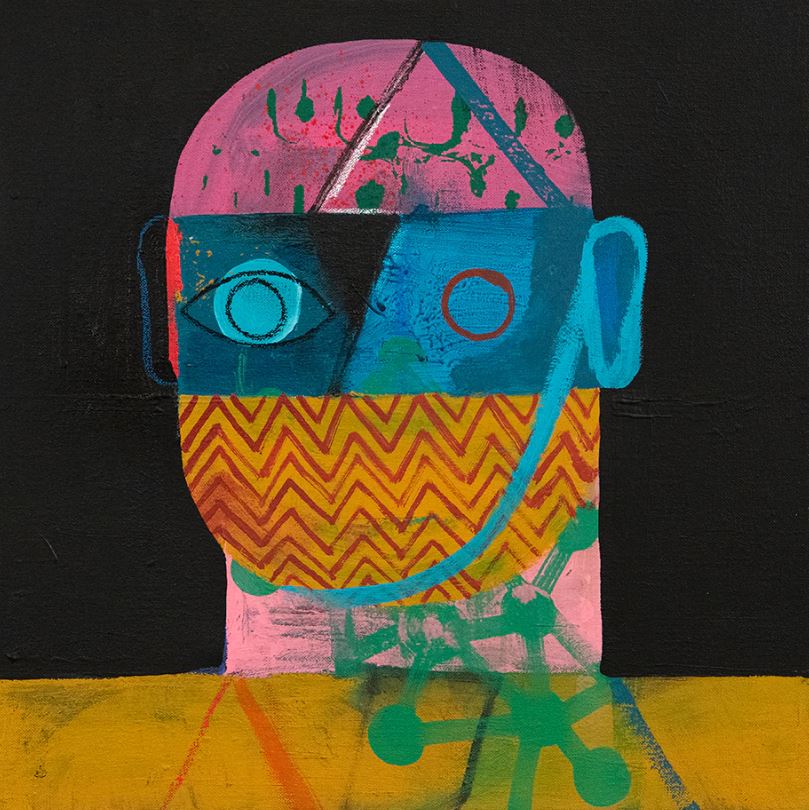 Dustin Myers was born and raised in Southern California, and has been following his passion for painting for his entire life. He has been drawing and painting since he was a boy and spent a lot of time at his family's auto body shop where he developed an appreciation for color and paint. Myers spends most of his time painting, and the rest of the time he enjoys teaching and cooking. His paintings blend his many interests which include mythology, philosophy, and religion.
'The Misfit Menagerie' brings together a collection of hyper realistic miniature portraits created with oil paint on panel focusing on a unique cast of eccentric characters and their beloved animal companions.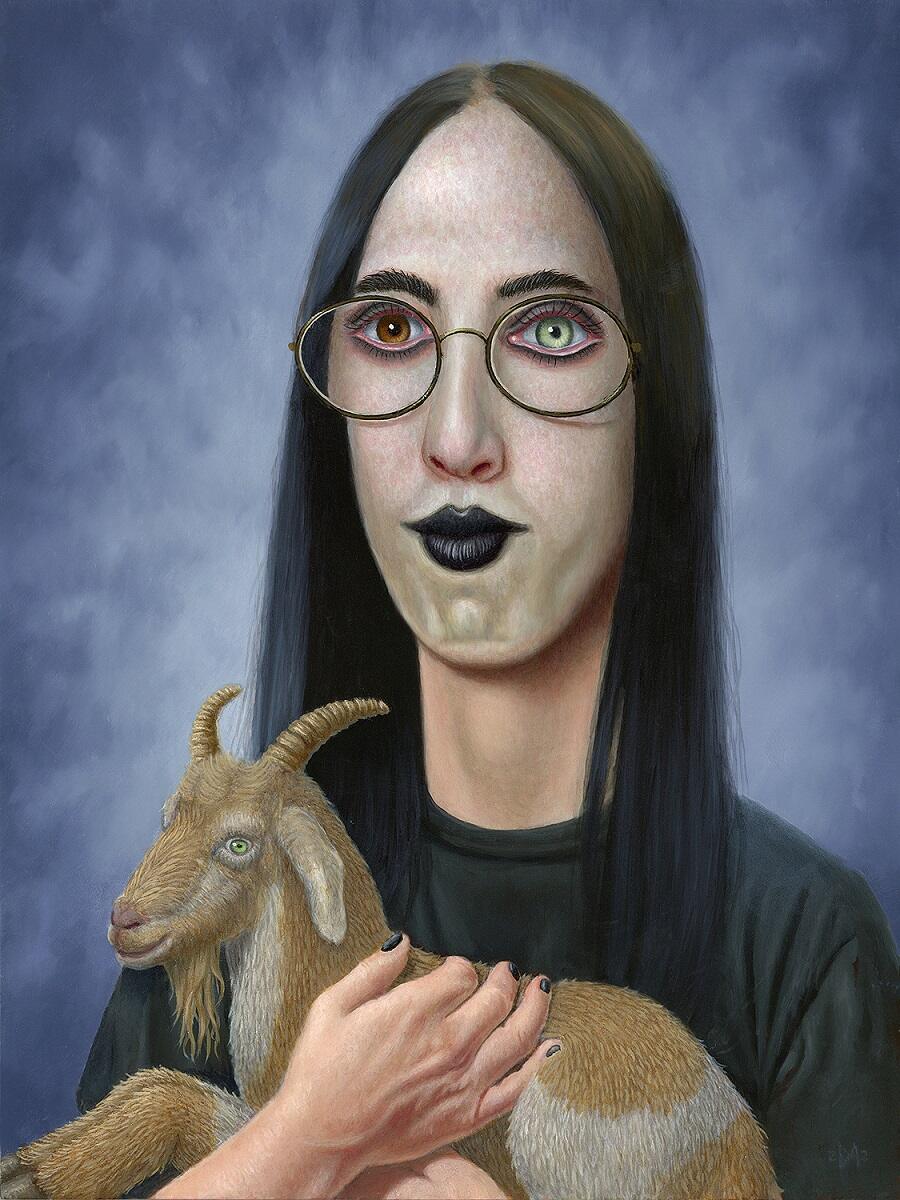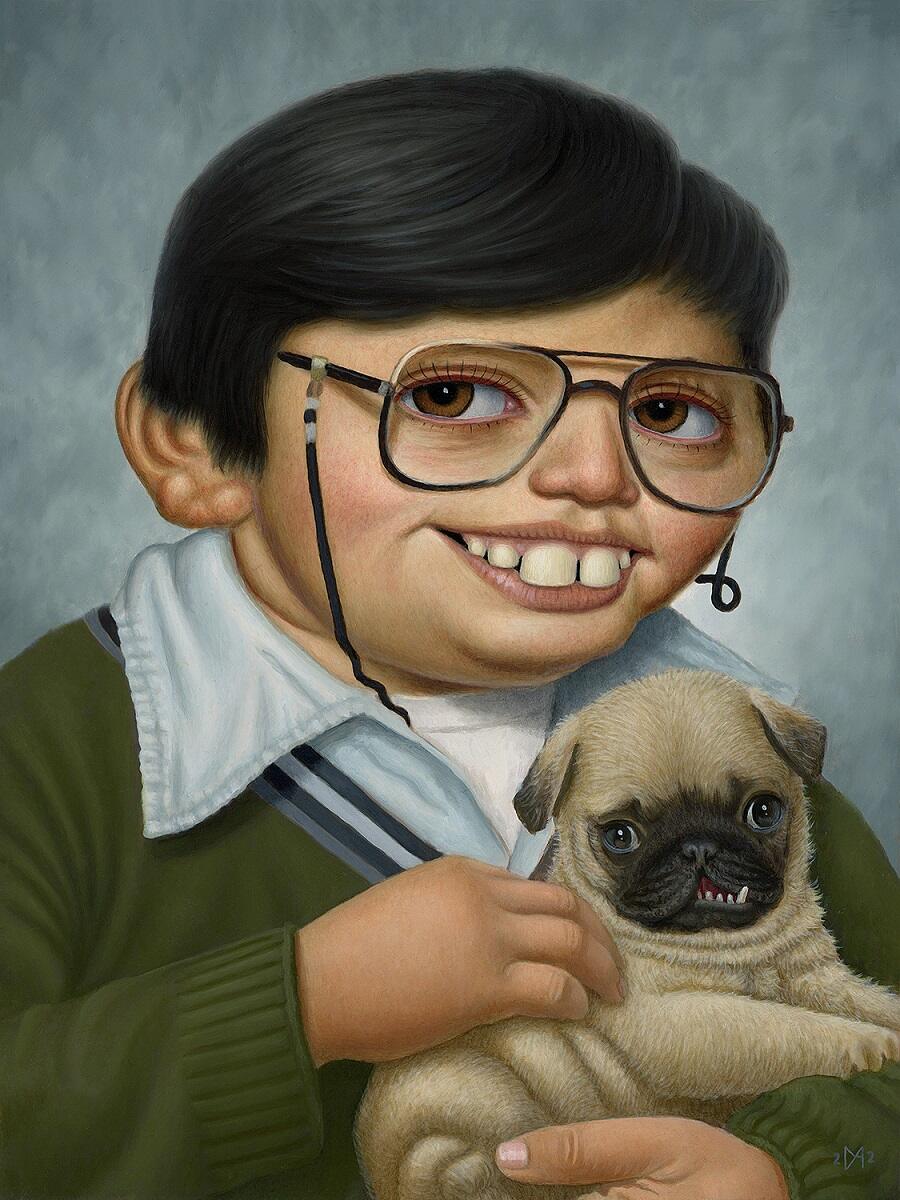 Thinkspace Projects Social Media Accounts