Set your sights on a wonderful new lineup of artist as Thinkspace Projects cordially invites you to join them in honour of new exhibitions by Victoria Cassinova, Langston Allston, Young-Ji Cha, Willem Jacques Hoeffnagel, and Jamiah Calvin (aka Miah the Creator).
A clear passion for the arts unfurls as these inspiring bodies of work impart deeper insight into the artist's minds. Each collection serves as a beautiful centerpiece to the many styles and interpretation that are sure to awaken your creative wanderlust.
Still want more? Thinkspace Projects always offers a full schedule of events, interviews and much more… so be sure to follow their blog Sour Harvest to stay updated! If you're looking to add to your budding collection of art, take a moment and visit their store to view all available inventory.
Cassinova | Allston | Cha | Hoeffnagel | Calvin
Opening Reception: Saturday, March 5, 2022 | 6-10pm
Exhibition Dates: March 5, 2022 – March 26, 2022
Thinkspace Projects
4217 W. Jefferson Blvd. | Los Angeles, CA 90016
#310.558.3375 | Tues. – Sat. Noon to 6PM
thinkspaceprojects.com
For all inquiries please contact the gallery via email at [email protected]
Gallery I | Victoria Cassinova, Without Ornament
Gallery I | Langston Allston, Blue City
Gallery II | Young-Ji Cha, Seesaw
Viewing Room | Willem Jacques Hoeffnagel, Mixed Emotions
Viewing Room | Jamiah Calvin (aka Miah the Creator), Brown Sugar
About the Gallery // Thinkspace was founded in 2005; now in LA's thriving West Adams District, the gallery has garnered an international reputation as one of the most active and productive exponents of the New Contemporary Art Movement. Maintaining its founding commitment to the promotion and support of its artists, Thinkspace has steadily expanded its roster and diversified its projects, creating collaborative and institutional opportunities all over the world. Founded in the spirit of forging recognition for young, emerging, and lesser-known talents, the gallery is now home to artists from all over the world, ranging from the emerging, mid-career, and established.
---
Thinkspace Projects is thrilled to present Victoria Cassinova's first major solo show, 'Without Ornament.' 28-year-old Cassinova is an LA-based artist and longtime fan of Thinkspace, making this a perfect and cohesive debut. In ten new works, which range in medium and size, including paint and charcoal, Cassinova creates a harmonious experience. This collection, aptly titled "Without Ornament," presents a juxtaposition of highly detailed and beautifully engaging bodies, many of which are nude, with monstrous faces. In creating this contrast, Cassinova challenges the gaze of her viewers, ultimately engaging the audience.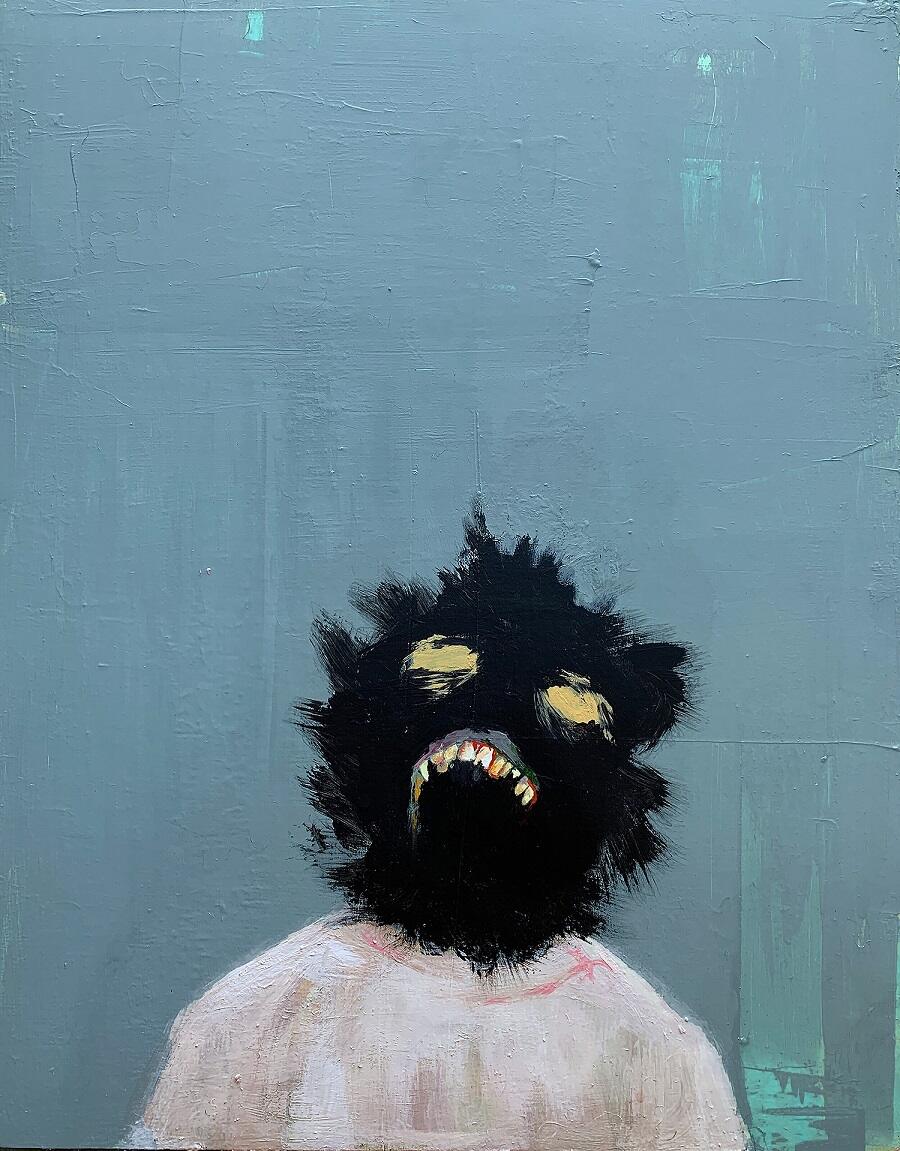 As Cassinova herself describes them, "the faces are a personified metaphor for my own human condition. I will personify my own inner demons, not necessarily negative, but I put my mask on and take ownership of my own monsters." In doing so, Cassinova deepens the narrative of each piece, truly creating a dialogue. "This body of work is essentially my visual diary. It is an exploration of the absence and presence of ornamental feminism within my own life experience, and the world around me."

Just as there are multiple meanings and contrast within each piece, the title itself is a double entendre. Without Ornament refers to both the stripped down visuals and minimalistic approach, as well as broaching the subject of women as ornaments. Throughout history women have been positioned as ornamental figures, whether it be a bride on her wedding day or young girls on social media in the throes of internet success. With this show, Cassinova examines these positions, going so far as to reposition them and display the inner demons visually as a means to broach the subject of body image and perception. Careful not to generalize when it comes to delicate subjects, Cassinova is clear that this is her personal interpretation. One that she hopes others will resonate with, but not one she wants to force upon them. "I'm speaking for myself within all of this. I cannot speak for all women." She goes on to explain the personal benefits of creating this work. "My work is more so a cathartic process. It's often a conversation between me and me. I feel like I'm in my autobiographical phase as an artist. It's my healing phase."

About the Artist // Victoria Cassinova (b. 1993, Baton Rouge, LA) is a Los Angeles-based visual artist whose work ranges from murals and graphic art to illustration, drawing, and painting. Solo and group exhibitions of her work have been presented at venues such as Thinkspace Projects, Los Angeles (2022, 2021); Vertical Gallery, Chicago (2021); Band of Vices, Los Angeles (2021, 2020, 2019); Bernice Pauahi Bishop Museum, Honolulu (2021); and Spoke Art, San Francisco (2020), among others. Cassinova's work has also served as an integral contribution to many social justice collaborations, including Blackout for Human Rights annual MLK NOW event, We Rise Exhibition, Sons & Bros., Truth Initiative and more. Branded works include Urban Outfitters, Free People, Anthropologie, Condè Nast with Proactiv & Teen Vogue, Netflix, TIME Magazine, Disney, CNN and more.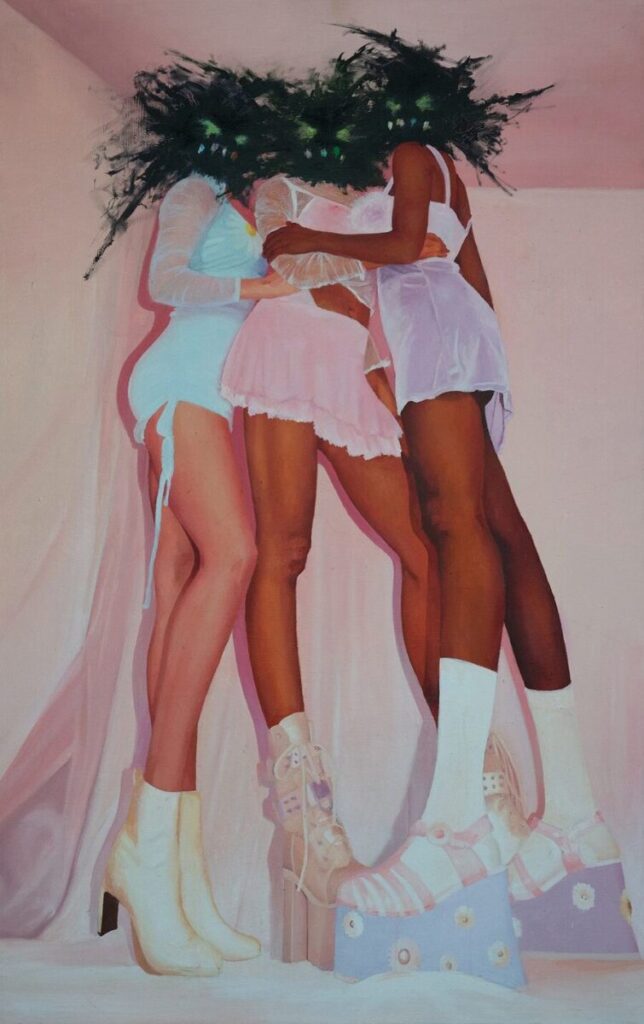 Thinkspace Projects is thrilled to present Langston Allston's solo show, 'Blue City.' Allston is committed to creating work that tells stories from his community honestly and compassionately, and this exhibition does just that, offering viewers a not often seen view of New Orleans. Allston was not born in the city, making his perspective that of an outsider. As such, he is intentional about the way he represents New Orleans, exploring the city through the eyes of someone who was fortunate enough to be welcomed by it. 'Blue City' is an ode to New Orleans, an ode to long shadows and shady stoops, an ode to towering thunderclouds and houses held together with tarps and roofing nails and prayers.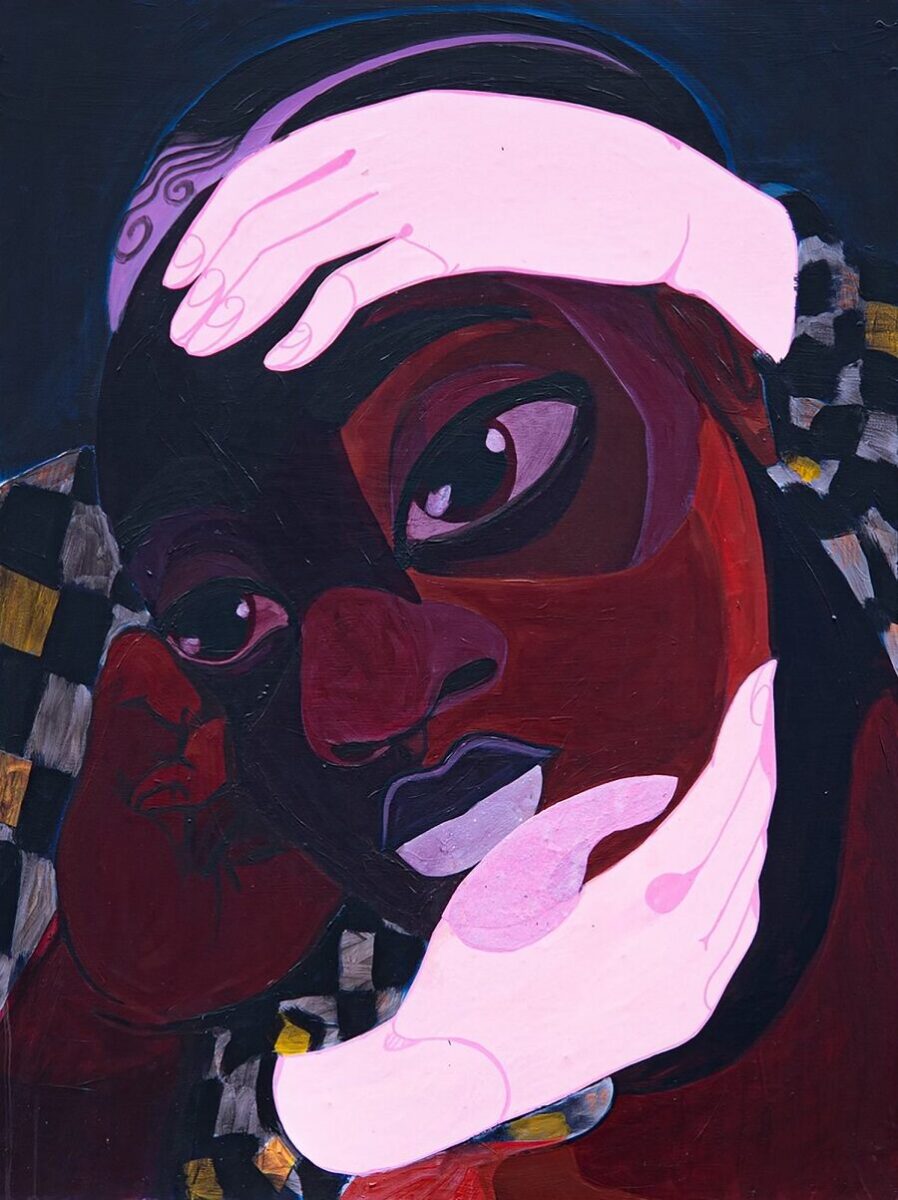 Allston's view is rooted in love, even through the hardship the city edures. As he explains it, "New Orleans is a city under siege. From the water, and the storms, from capitalism and the ruthless march of gentrification, from poverty and the violence it demands." He takes this strife and juxtaposes it with allure and elegance, continuing on to acknowledge "New Orleans is the most beautiful city in the world. A city that remembers its past. New Orleans is the future." With striking colors Allston conveys real stories and experiences from his unique view. With close attention to the particular light of the city, he paints an account of fragility.
About the Artist // Langston Allston is a painter and muralist based in New Orleans, Louisiana. He splits his time between New Orleans and Chicago, Illinois and finds inspiration for his work in the everyday moments that make each city unique and beautiful. His work has been featured at the Contemporary Art Center, in New Orleans, the Museum of Contemporary African Diaspora Art, in Brooklyn, and is in the permanent collection of the City of New Orleans. Allston has also created public art throughout Chicago for community organizations like the Blocc, and the Mural Movement, and for major brands like the Chicago Bulls.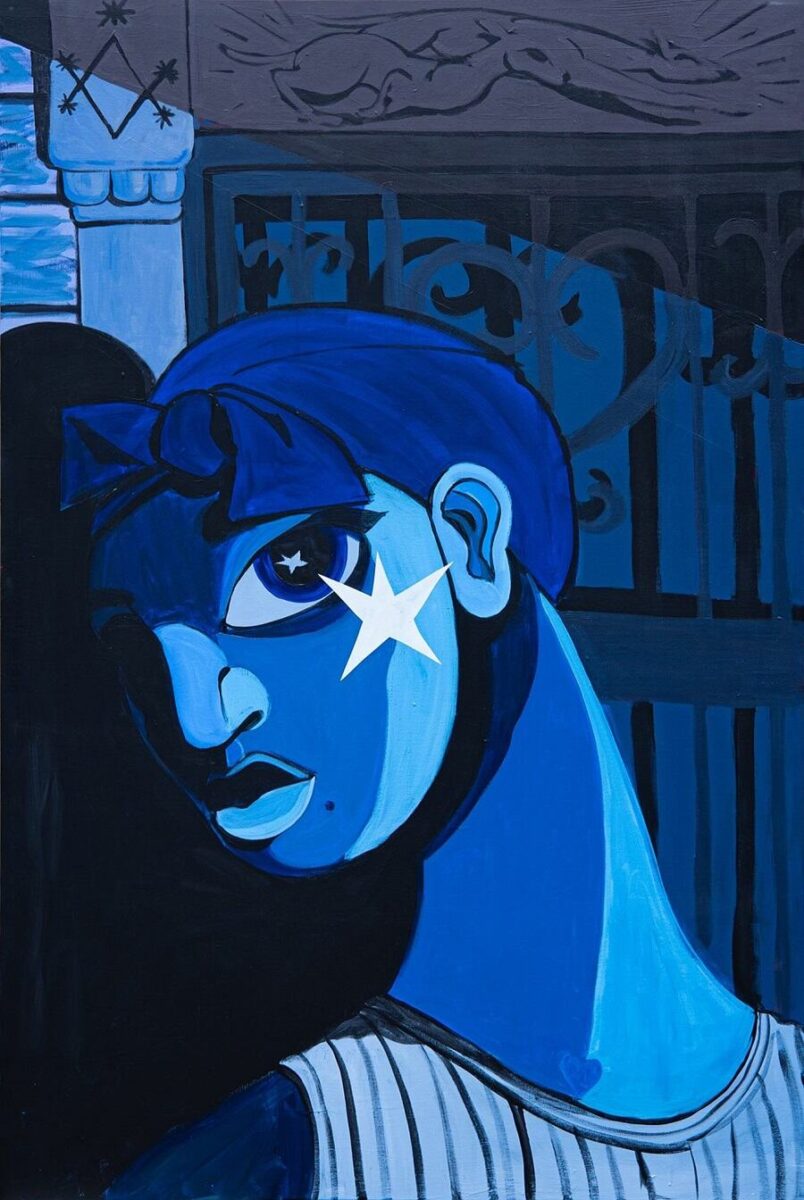 Thinkspace Projects is thrilled to present Young-Ji Cha's debut solo show, 'Seesaw.' This collection is Cha's first ever complete body of work, uniting various subjects in a cohesive set of works. In this exhibition, Cha presents paintings that focus on various characters which often are juxtaposed against a thin line between reality and fantasy. Although the themes are seemingly whimsical in nature, they showcase underlying tropes of morality, life, and death. Cha takes her work to the next level, having often experimented with these creatures in the past, and taking this opportunity to unify them in a collection that deals in extremes.
'Seesaw' was inspired by Cha's personal highs and lows throughout everyday life. Using themes from traditional Korean motifs and lore to stage her characters, she crafts surreal moments that are utterly engaging.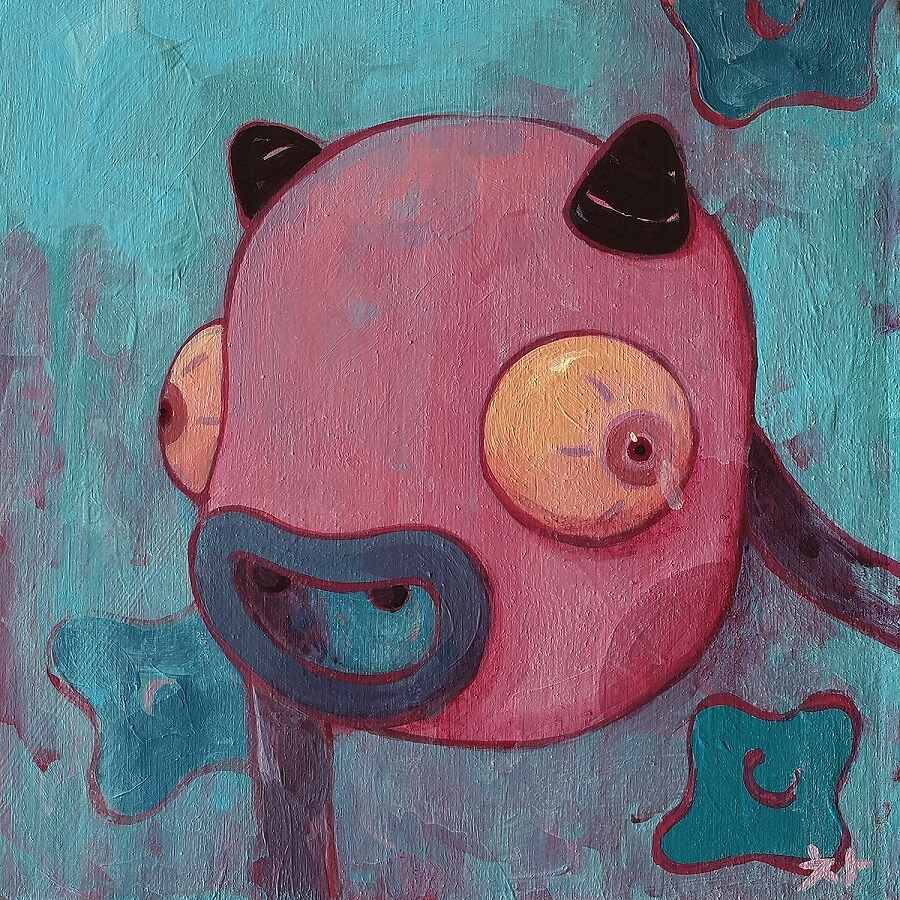 "I wanted to tell stories of ups and downs I experienced using characters and elements that are familiar to me. I experimented with low key and high key palettes as well as different mask designs to illustrate my ideas in a more surreal way." In doing so, Cha creates scenes that invite imagination from the viewers, leaving the "why" and "where" open to interpretation.
About the Artist // Young-Ji Cha was born in Seoul, Korea, and currently works in Los Angeles, California. She started her training in classical fine arts and later in illustration. Her recent works are inspired by traditional folktales and various forms of animation. Besides freelance illustration and gallery art, Young-Ji Cha also works with various studios within the animation industry as a visual development artist.
Willem Hoeffnagel (b. 1995) is a painter from the Netherlands. Born in Arnhem, a city that is filled with emerging artists and lovers of art, he has always been interested in drawing and painting from an early age. After leaving a bachelor in entrepreneurship in Amsterdam, Willem enrolled in ArtEZ Zwolle to study illustration design. During that time, he focused on his personal style while also experimenting with new techniques and ideas. However, Illustration didn't end up to fit what he was trying to achieve. He then decided to leave while he was in the 3rd year, just one year before he could graduate. But working on his art everyday helped with developing as an artist and it has formed him into the artist that he is now. Soon after that, he started to work on his painting full time. It led him to grow and explore within the medium he loves the most. Painting.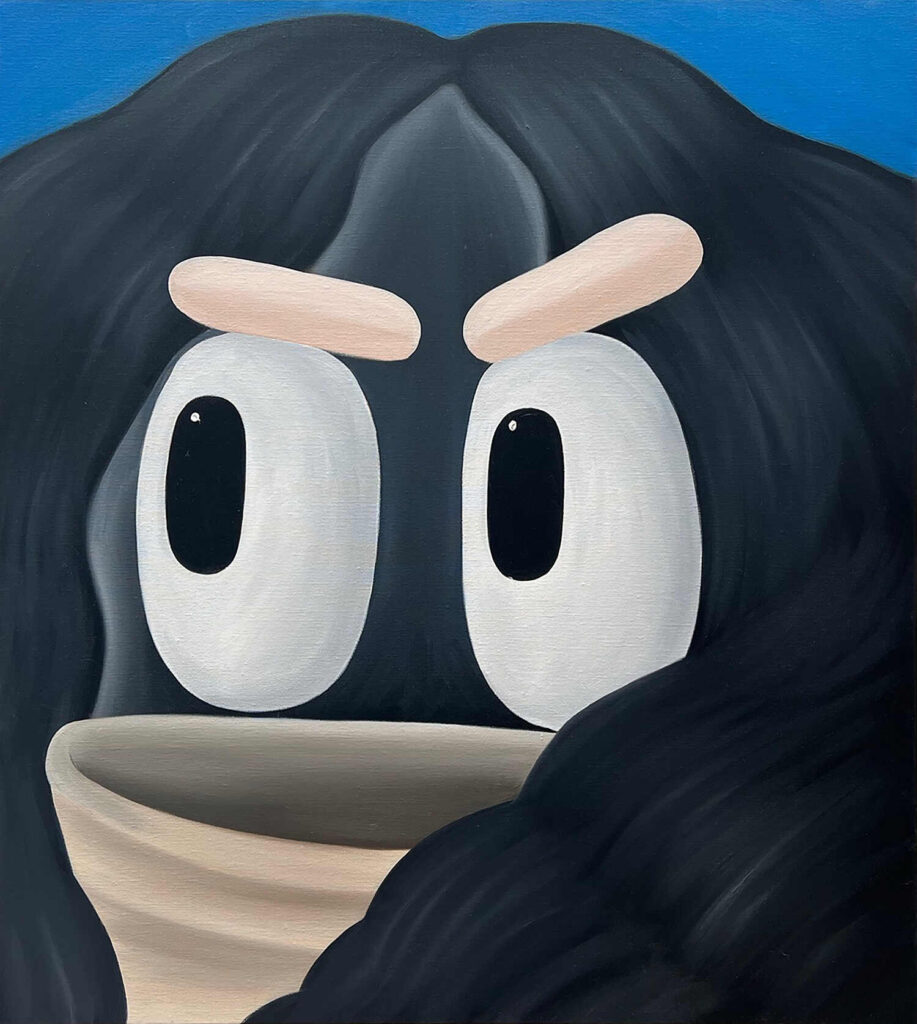 The recognisable figures that have often been featured in Willem's work have been close to him for more than a decade. Using the figures as a placeholder for a person, whether himself or someone else, it allows him to portray a scene or part of a small story to the viewer without putting too much attention to who it's meant to be.
'Mixed Emotions' is the artist's debut mini solo exhibition with Thinkspace and helps to set up a larger show in place with the artist for spring 2023.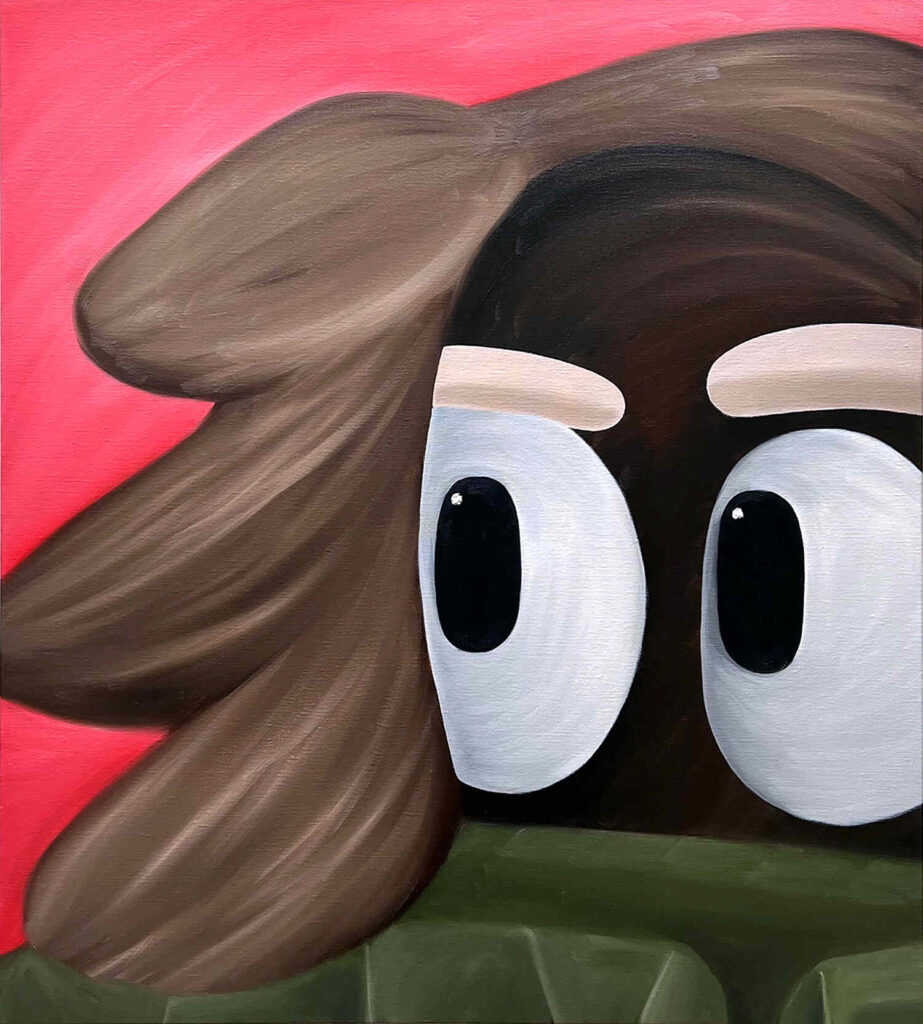 'Brown Sugar' is Jamiah Calvin's current series of drawings inspired by D'Angelo's debut studio album, Brown Sugar. This collection marks the artist's debut with Thinkspace and aims to introduce his work to our patron base. In this artistic production, Calvin reminisces on his nostalgic life experiences during the mid- 90's––living as a young Black man on Chicago's West Side.
Having heard nothing like this album before, Jamiah recalls being intuited by its one-of-a-kind musical sounds while drawing with his headphones on at his first creative job, Gallery 37. Diving introspectively, the drawings are rich in concept and symbolism, the pink Nepalise Lokta paper the artist uses for this series compliments the brown and rich sweetness like that of brown sugar, Black love, and the overall adult-ish human experience. The paper fibers and soft lines of each drawing create a fusion that forms a tangible masterpiece rightfully named after Brown Sugar's song titles.
As with the album, Calvin's 'Brown Sugar' study is an instant classic in which he tells a story where pain and hurt are transformed into a visual narrative of genuine love.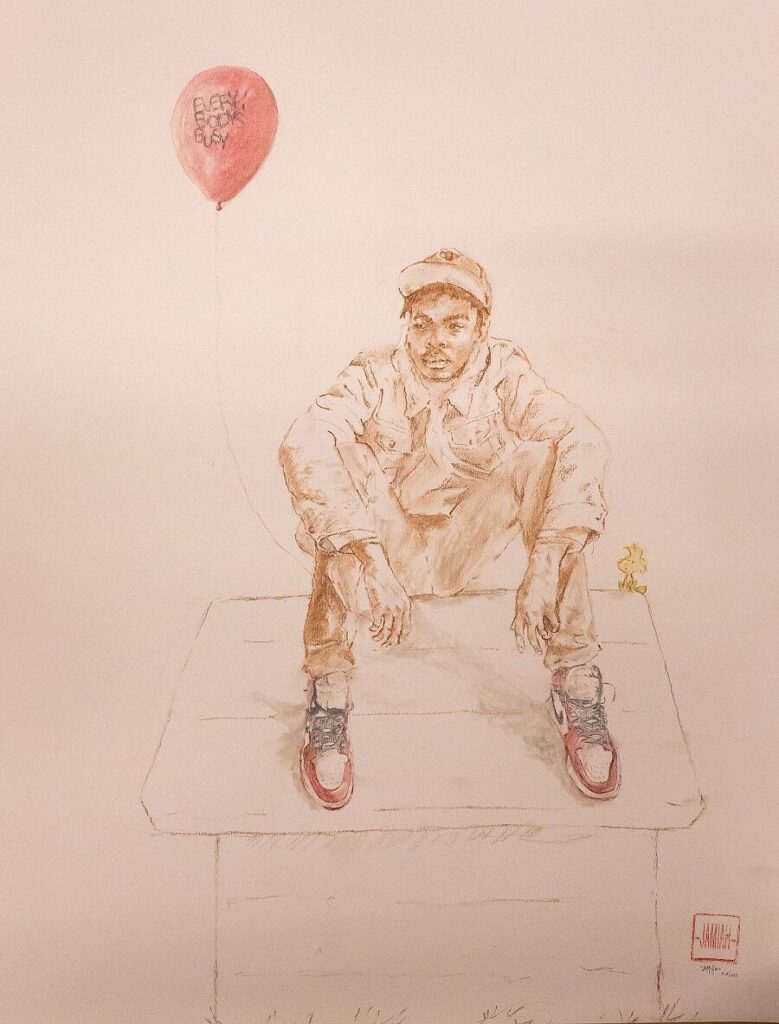 Thinkspace Projects Social Media Accounts