On the 12th of December, the Winners of the 2019 Beautiful Bizarre Art Prize received their awards among the crowds and excitement of the opening of 'Ritual', the Beautiful Bizarre Magazine exhibition at Haven Gallery in Northport New York. Thanks to all the wonderful collectors, art lovers and artists that celebrated with us, you all made it a truly special night!
The 'Ritual' exhibition was the Beautiful Bizarre print magazine brought to life by over 50 of the world's best 2 and 3 dimensional artists including works from the 2019 Beautiful Bizarre Art Prize winners.
I was deeply honoured and grateful to all the participating artists for creating such exceptional work for this exhibition. Thank you, for sharing this precious reflection of your creative soul with the world.

Danijela Krha Purssey [Editor-in-Chief & Co-Founder, Beautiful Bizarre Magazine]
Beautiful Bizarre Art Prize exhibition
The Beautiful Bizarre Art Prize is an annual international art prize that celebrates diversity and excellence in the representational visual arts, in all static mediums including Traditional Art media, Digital Art media, and Photographic media; and all styles from realism and hyperrealism, to pop surrealism and lowbrow. The Prize seeks to inspire creatives from around the world to pursue a life and career in the arts, and to help careers grow through increased exposure of their work to galleries, collectors and media globally.
With over twice as many entries received in 2019 compared with 2018, the Jury Panel had a very difficult time choosing the winners across all Award categories! However we were thrilled with the result – and it was the great pleasure of Beautiful Bizarre Magazine Editor-in-Chief & Co-Founder Danijela Krha Purssey to present the winners of the 2019 Beautiful Bizarre Art Prize their beautiful specially commissioned glass trophies.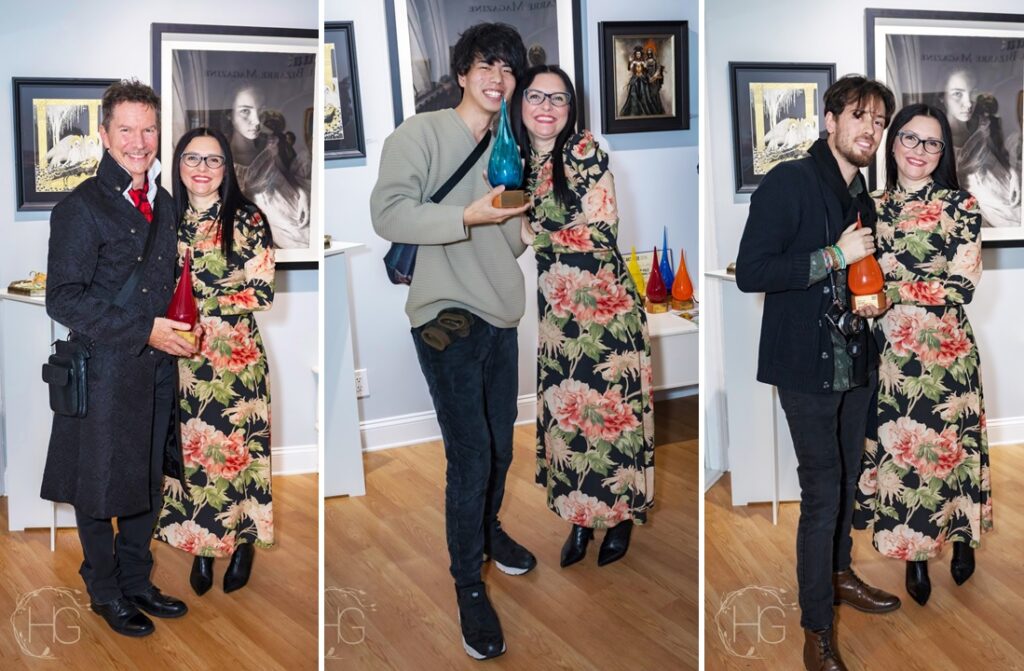 Special thanks to this year's major sponsors INPRNT and Stocksy United for their generous support! On behalf of Beautiful Bizarre Magazine and artists globally, thank you for championing the Arts. This kind of support and backing of the representational visual arts is important now more than ever – so thank you, we are deeply grateful!
Thank you also to our supporting sponsors Static Medium, Trekell Art Supplies, Langly Bags, Blick Art Materials, Stan Winston School, Wacom, Adobe, and Beautiful Bizarre Magazine for their wonderful contributions to the winners prizes. Finally our deepest gratitude to Erica and Joseph, Haven Gallery Directors whom are always a pleasure to collaborate with.
If you are a business that provides products or services to the traditional, digital or photographic arts, or are an individual who is passionate about arts philanthropy, and you would like to support the 2020 Beautiful Bizarre Art Prize, please contact Beautiful Bizarre Magazine Deputy Editor, Natalia Joruk at [email protected], we would love to hear from you!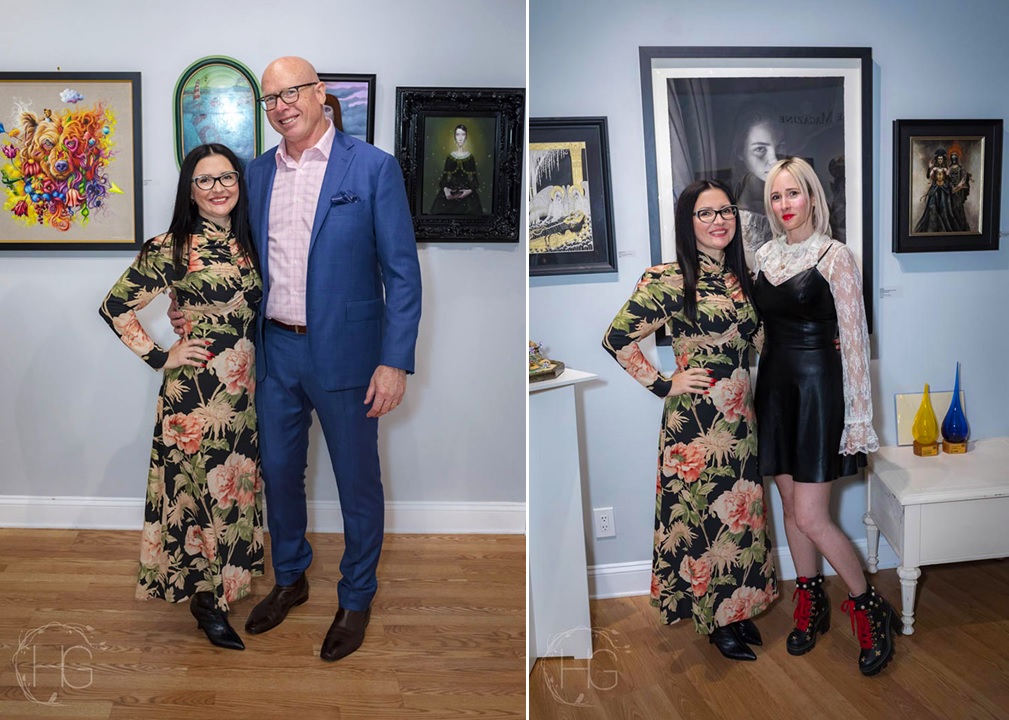 It was clear by the number and quality of entries in 2019 that the Beautiful Bizarre Art Prize is needed by the global arts community – and I am so pleased that Beautiful Bizarre Magazine can fill the gap and acknowledge the plethora of representational artists across all static mediums and art styles.

Danijela Krha Purssey [Editor-in-Chief & Co-Founder, Beautiful Bizarre Magazine]
The 2019 Beautiful Bizarre Art Prize was such a huge success, thank you again to all the amazing artists that entered! Danijela is now curating the 2020 issues of Beautiful Bizarre Magazine and many of the 2019 entries, Finalists and Winners will be featured in their pages.
Entries for the 2020 Beautiful Bizarre Art Prize will open on 1 February and we cant wait to see all the entries this year! We will also be announcing the 2020 Jury Panel soon, so stay tuned. To ensure you don't miss any of the details please join our mailing list. You can also take a look at the winning 2019 Beautiful Bizarre Magazine Art Prize entries here.
Winner Beautiful Bizarre Art Prize 2019
Annie Murphy-Robinson [United States]
Annie Murphy-Robinson was born in 1967, and she lives and works in Sacramento, California. Annie works primarily with charcoal, in a style and process unique to her. Her art is usually large scale, this creates more room for detail. She has a B.A. in Fine Art from the University of Southwestern Louisiana and an M.A from California State University, Sacramento. In addition to creating her own work, she also teaches high school art. Annie feels that her work is haunting – the lighting is dramatic, and the subjects questioning and bittersweet. Her greatest influence would be the work of photographer Sally Mann, especially in her controversial "Family Pictures" series. Annie's work has been deemed controversial as well for many of the same reasons that Sally Mann's had. Sally states that "a pre-pubescent child with her shirt off should never be controversial, the problem more than likely lies with the viewer" Annie's work is also a diary of sorts, a peek into her private world.
Annie's winning entry – "Emily and the Ram (Conjuring)"- a large scale charcoal drawing – captured the Jury Panel's hearts and the evident mastery of her chosen medium left them speechless. Sadly, Annie was unable to attend the award presentation due to health reasons. Beautiful Bizarre Magazine Co-Founder Richard Purssey accepted the Award on her behalf.
Annie's editorial in Beautiful Bizarre Magazine will be published in the coming March issue 028, you can pre-order your copy here.
1st Prize Winner: INPRNT Traditional Art Award
Steven Kenny [United States]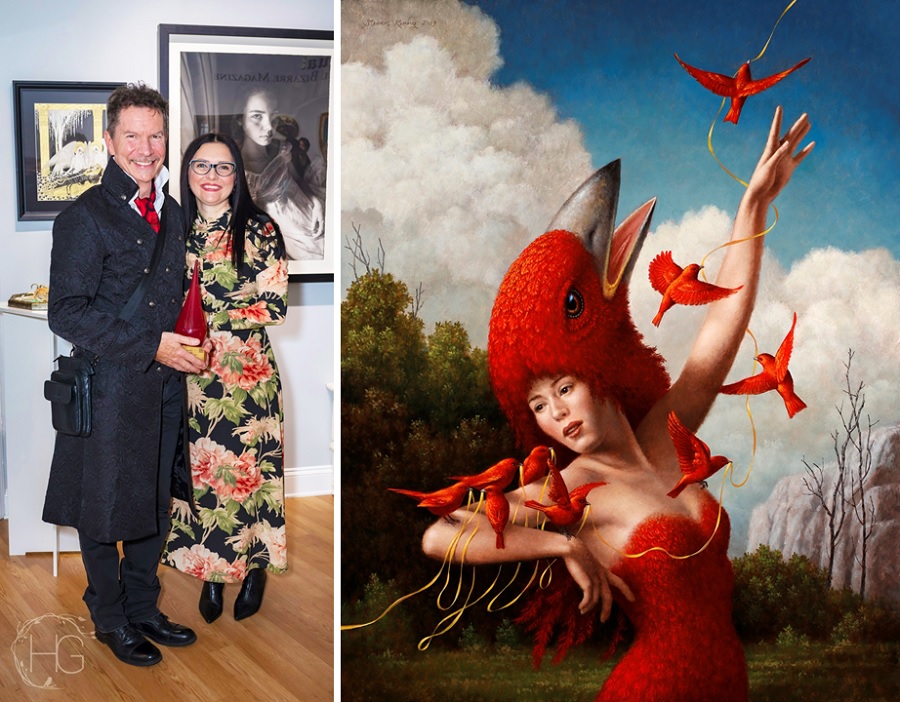 Steven Kenny was born in Peekskill, New York in 1962. He attended the Rhode Island School of Design, receiving a Bachelor of Fine Arts degree in 1984. His final year of art school was spent studying independently in Rome. This direct exposure to European art (especially the Baroque works of the Italian, Dutch and Flemish schools) had a significant effect on his painting style. First gaining international notoriety as a freelance commercial illustrator, Steven later devoted his full attention to the fine arts. His award-winning paintings are exhibited worldwide and are in private and museum collections in the United States and Europe. Kenny's home and studio are located in St Petersburg, FL.
1st Prize Winner: Sculpture Award
Akishi Ueda [Japan]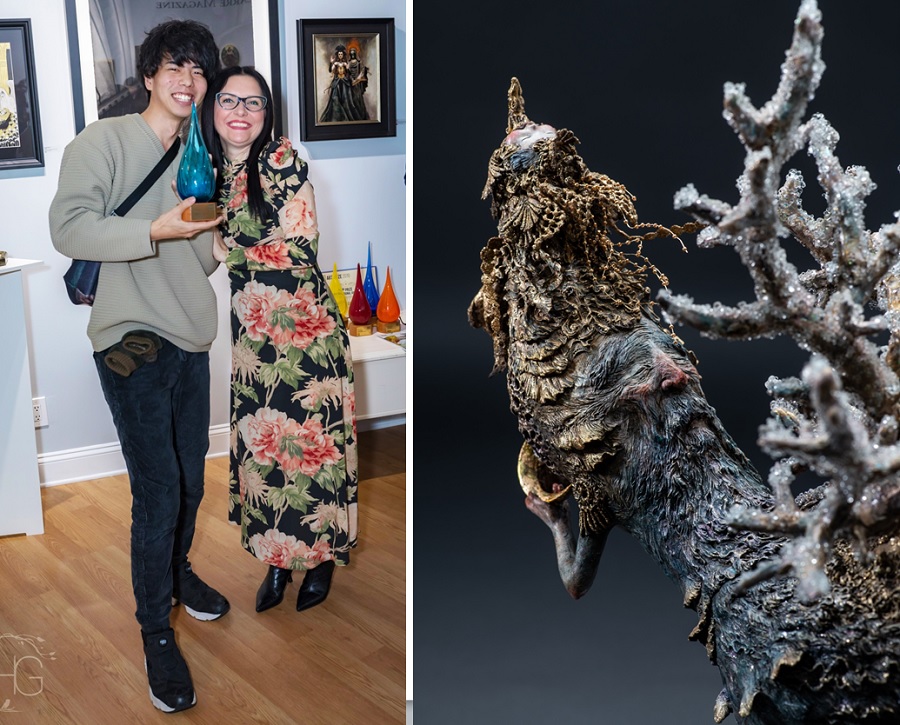 Born in Japan in 1991, 28 year old Akishi Ueda uses clay to express strange scenery. Akishi graduated from Aichi Prefecture Nagoya Art Institute of Technology's Art Creator course in 2013 and went on to participate in and win multiple awards in different competitions throughout his career after graduating, including being the Excellence Award Winner of the TURNER AWARD (2012), and the Grand Prix Winner of the Art Competition "Tatsukon 2012 The Final!" (2013). Akishi has also participated in many group and solo exhibitions around the world, and even launched a crowd fund campaign to support the creation of new works, achieving the funding goal in just one day.
Akishi's editorial in Beautiful Bizarre Magazine will be published in the coming March issue 028, you can pre-order your copy here.
1st Prize Winner: Stocksy United Photography Award
Benjamin Franke [United States]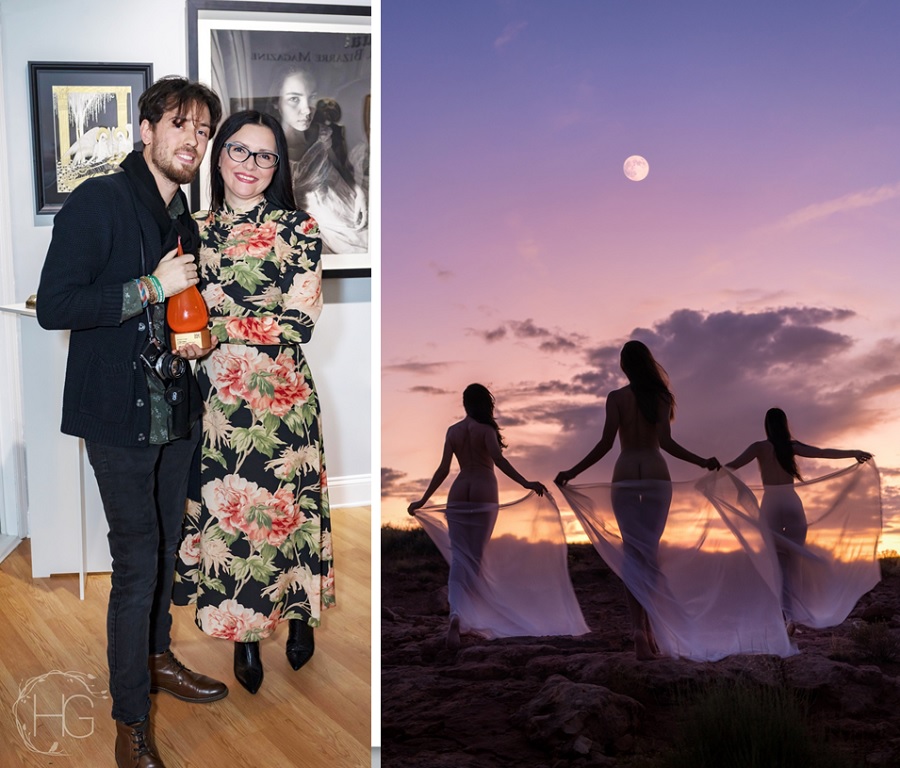 For much of Benjamin Franke's (also known as Soulcraft) life he has studied the human form through figure drawing workshops and art school. During his practice, he came to the sudden realisation and the eventual conclusion that the human form, specifically the feminine figure is perhaps one of the highest forms of natural art. Capturing the likeness of the feminine is quite a challenge, consider the fact that there's an unmatched subtlety to the female form that emphasises and celebrates visual math. Flowing curves and delicate angles that seem to whisper the silent names of the elements. The same subtleties are found in the intricate forms in nature, and likewise, in the dissonance of jagged and complex textures. When juxtaposed, these harmonies and contrasts celebrate the human form. Within the movements of the muse, a dance of mind and body, a glimpse of the soul. Having just picked up photography, this is what Soulcraft seeks to capture through his lens as a new avenue of creative expression.
1st Prize Winner: Digital Art Award
Billelis & Sick Mick [United Kingdom & Russia]
Billelis is a freelance 3D Illustrator & Art Director specialising in dark visuals and decorative art. He spends countless hours experimenting, learning and expanding his artistic skill set to create a personal style that can be best described as a dark, elegant romantic fusion. He has a keen eye for intricate detail, as well bold contrasting colours, and his work has often been described as hyperreal. Equipped with an overactive imagination, his sketchbook and a perpetual artistic hunger, Billelis aims to be a distinct source of creativity.
Sick Mick worked as an architect for 5 years, but his great love of games led him into games development, where there are more opportunities for creativity. He has been in the gaming industry for 8 years. In an effort to escape reality, he creates personal work in his free time which is currently more of a hobby – a reflection of the darker side of personality. Sick666Mick is inspired by heavy music, films and of course games.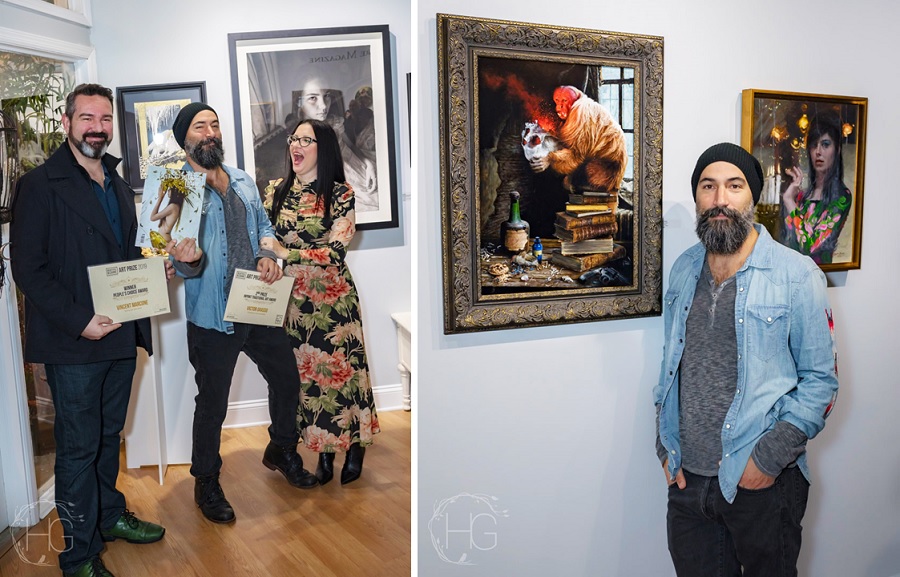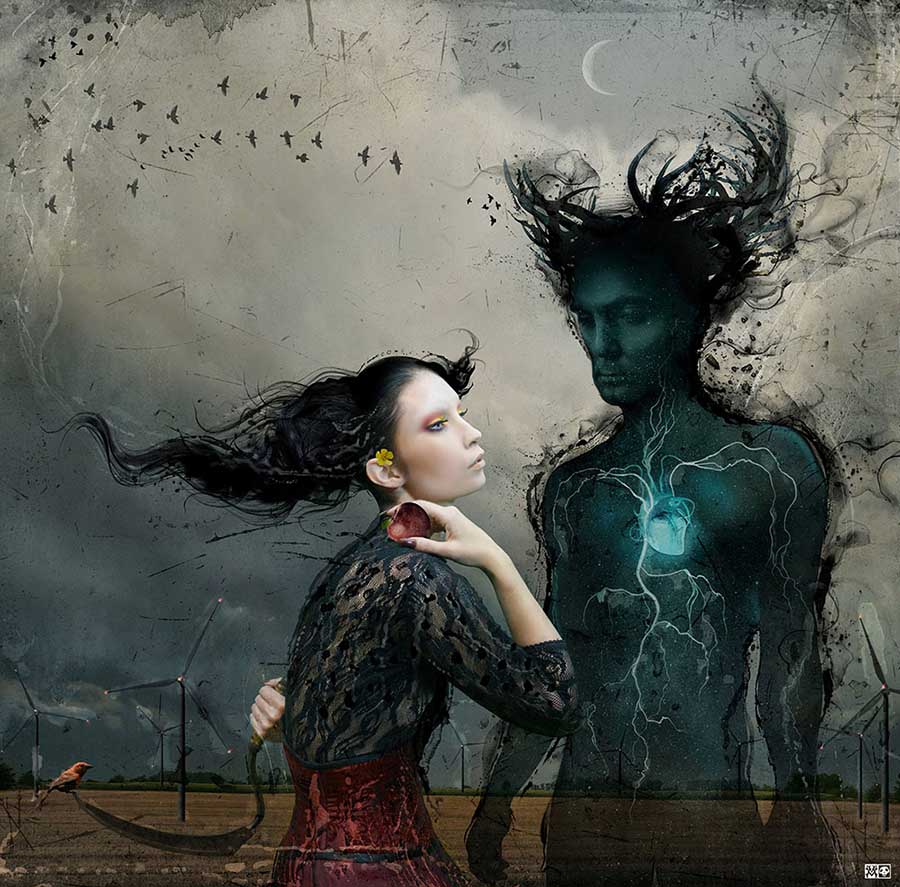 Congratulations again to the Beautiful Bizarre Magazine Art Prize winners on their exceptional entries and their works for the 'Ritual' exhibition. It was a pleasure working with each of you and we look forward to watching your artistic practice progress and, of course, working with you again in the future.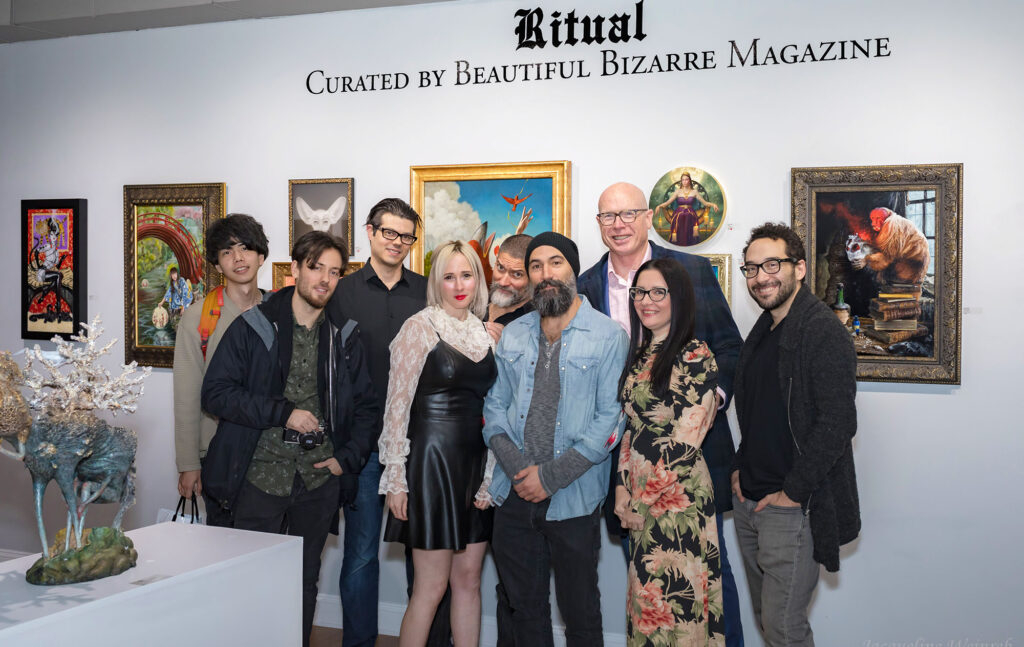 Photography courtesy of Jacqueline Weinreb.