Join Modern Eden Gallery this weekend as they proudly present Olga Esther, "Silenced Women in the Middle Ages: Portraits of Resilience", a new solo exhibition that lets us turn the pages of history and reflect upon a reconceptualization of women during this time period. In her signature style, intriguing compositions and nuanced narratives articulate the significance of her muse and their extraordinary untold stories. This collection speaks to the soul, giving voice to those who were never heard.
Don't forget, you can view past and present exhibitions as well as all available inventory by visiting the gallery website.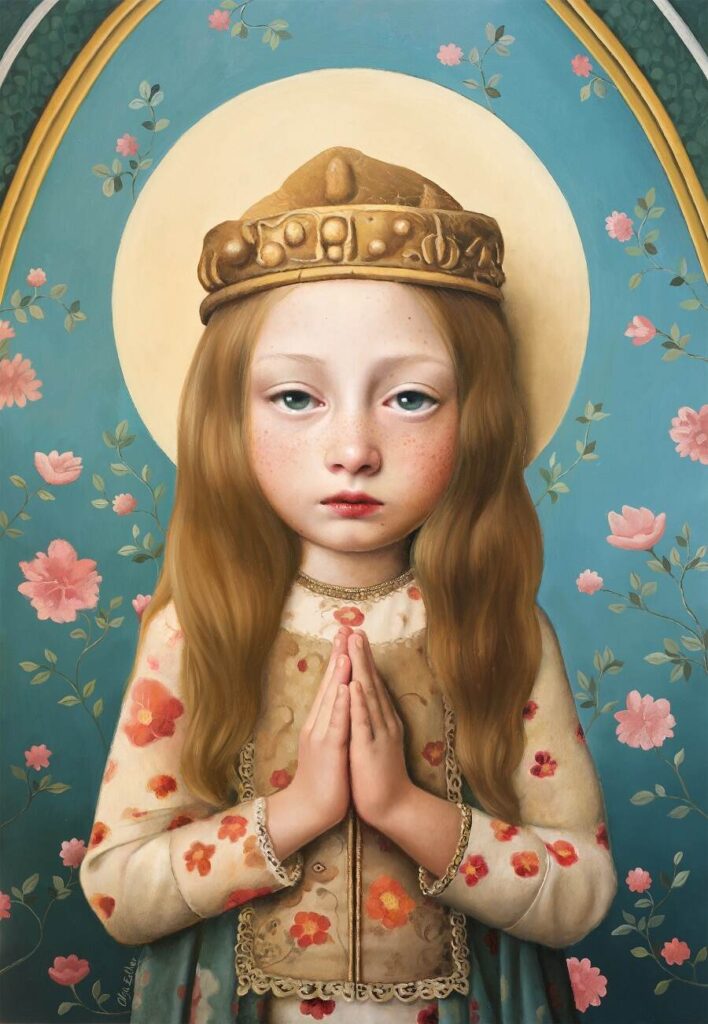 Press Release //
We are excited to present the gallery debut solo exhibition by Spanish painter, Olga Esther. In her latest series of portraits, Esther highlights the silenced women in the middle ages.
"My exhibition, "Silenced Women in the Middle Ages: Portraits of Resilience," is a showcase of extraordinary women from the Middle Ages, whose lives are scarcely studied in history books but were writers, musicians, mystics, or scientists.The exhibition, inspired by Sandra Ferrer's book of the same title, aims to bring their forgotten stories to light.
The fascinating portraits of Hildegarda de Bingen, a versatile scholar, or Christine de Pizan, considered the author of the first feminist book in history. But there is also room for lesser-known women, demonstrating that there were many, many more who defied the norms of a society designed by and for men.
It is interesting to note that in a time when Christianity was beginning to institutionalize and impose its misogynistic and submissive ideas, many of the prominent figures in the medieval era were religious and mystical. This is not surprising since in monasteries, at least for a time, women enjoyed a degree of freedom separate from men.
This is an exhibition that celebrates the courage and legacy of these women who challenged the expectations of their time. Let us together get to know these medieval sages in Silenced Women in the Middle Ages: Portraits of Resilience."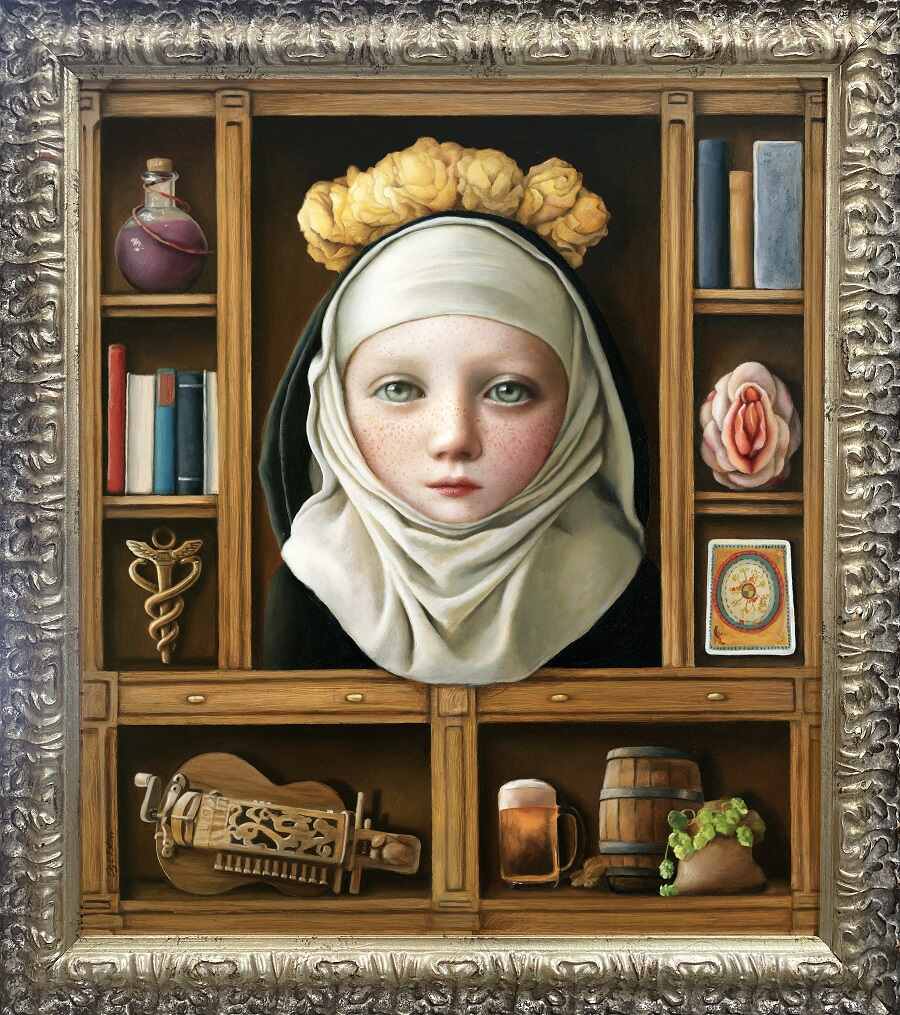 Opening Reception: Saturday, November 11, 2023 | 6-9 pm
Exhibition Dates: November 11–December 1, 2023
Modern Eden Gallery
1100 Sutter Street | San Francisco, CA 94109
For press inquiries or sales, please contact Modern Eden Gallery Director Kim Larson at [email protected] | General Information, please email [email protected]
Phone: (415) 956-3303
Wednesday–Saturday, 12–5 pm
Private artwork viewing appointments are available
---
Olga Esther is a Spanish painter and illustrator. She is a graduate of fine arts from Polytechnic University of Valencia, she is the recipient of two art scholarships in Prague and Mexico. She also holds a master's degree in video games. Now, she lives and works in Valencia. Olga Esther paints princesses who don't want to be princesses, birds who cry blood, toads who kill themselves because they are ignored. She uses princess symbolism to talk about gender and feminism. She paints the invisible ones, the little-forgotten girls, those little nobodies in this world, but above all, all those who although are still nobody, do not have anyone.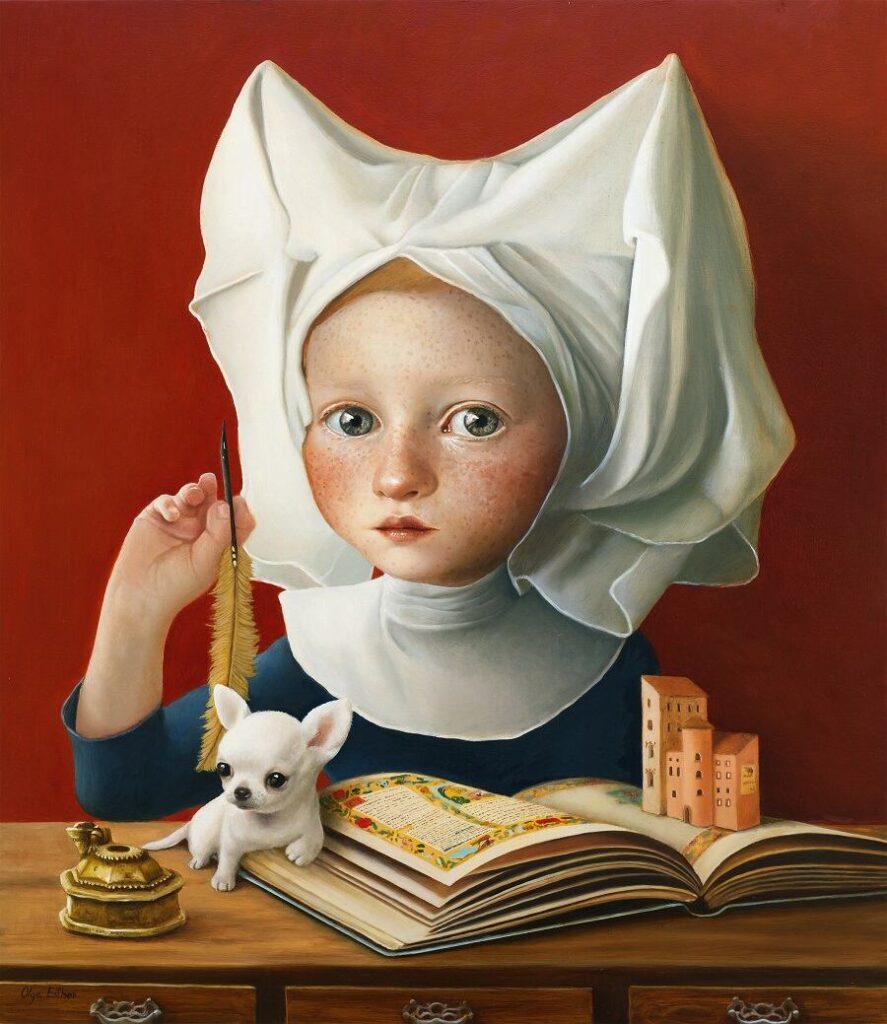 Modern Eden Gallery Social Media Accounts
Website | Facebook | Twitter | Instagram
Olga Esther Social Media Accounts