On Thursday, May 21, 2015 Arcadia Contemporary proudly presents 'Of Vice and Virtue', a spectacular new collection of work by acclaimed American painter, Malcolm T. Liepke.
 "I become very interested in exploring the theatrical, the strange and the surreal – to look at the human condition from an angle most people might not (or want to) see."
Born and raised in Minneapolis, Minnesota, Liepke captivates audiences around the world with his masterful impasto technique and incomparable renderings. Using delicate shadow play and quietly provocative figures, he creates ardent portraits painted in thick expressive layers.  Every piece exudes an intimacy and beauty unlike anything else. Exploring the unbounded realms of the female psyche, the dramatic contrasts between serene and sultry remain equal counterparts that thrive within his powerful brushwork and heady application of color.  As if entering the landscape of a lovesick memory, his work invites viewers to linger in the moment.
Liepke attended the Art Center College in Pasadena, however his creative aspirations encountered a roadblock and he left after a mere year and a half of study. With a hunger for classical training, rather than the conceptual ideas taught in college, he moved to New York to study on his own.
"When I moved to New York, I started going to museums and learning from all the great artists… Velazquez, Whistler, Chase, Vuillard, Sorolla and others. I learned color, composition, and technique. I realized that their work was my kind of work. They were my heroes, so I became their student."
Later exploring lithography as a new artistic endeavor, Liepke again mastered one of the most difficult mediums. Enhanced by the grace of his chosen medium, his work reveals an innate sensitivity and elegance… and it is no wonder that he remains esteemed in both the fine art and illustrative fields.
*Editor's Note: Above text written in part with Sam Morgan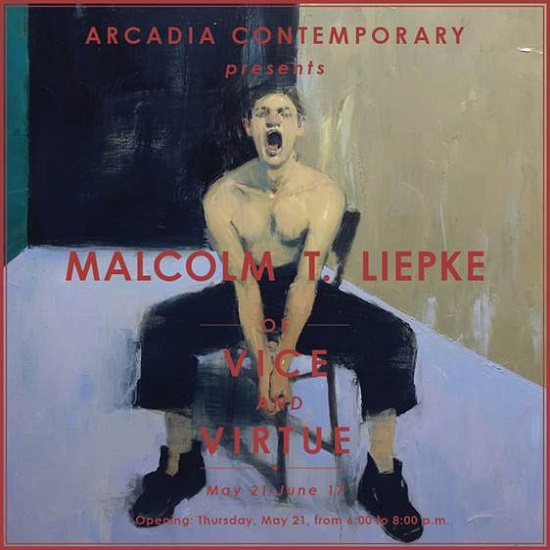 Exhibition Dates:
May 21 – June 17, 2015
Opening Reception:
The artist will be in attendance.
Thursday, May 21, 2015  | 6PM
51 Greene Street
New York, New York 10013
Press Release: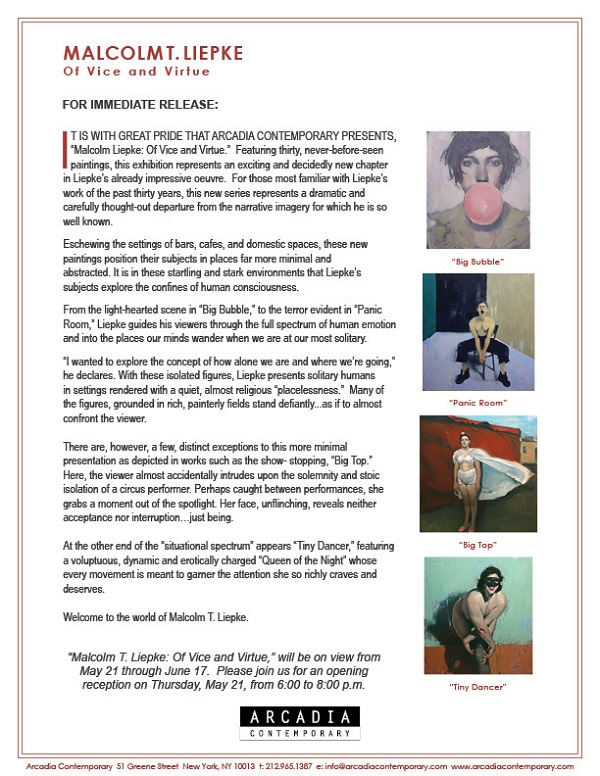 PREVIEW | 'OF VICE and VIRTUE'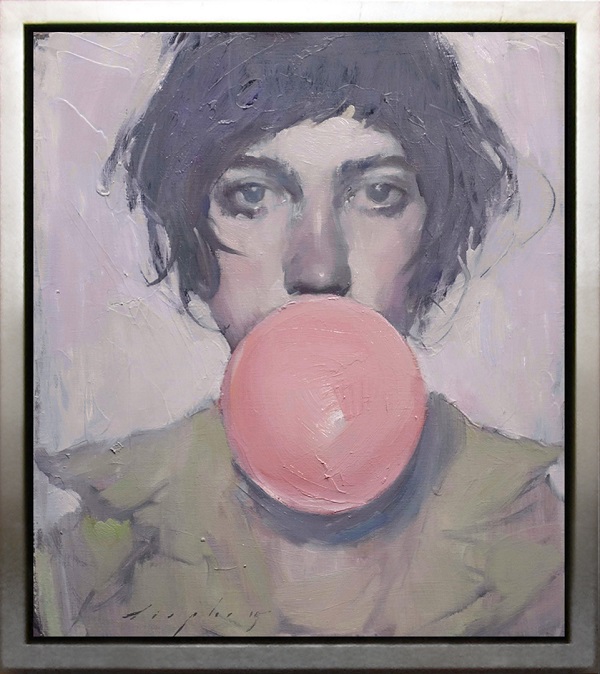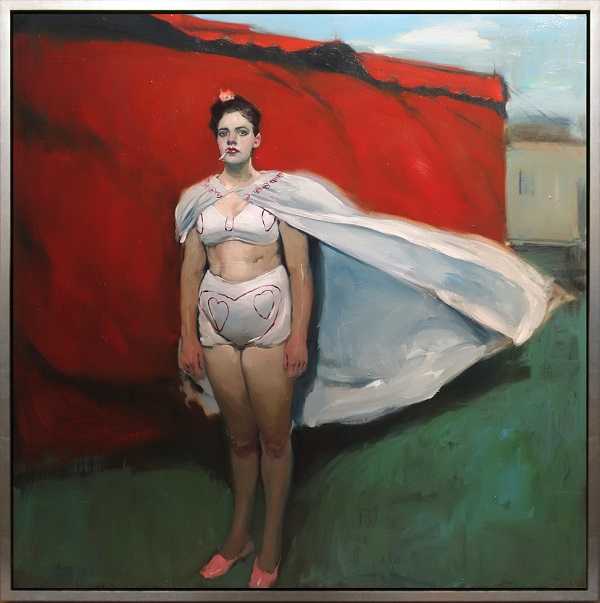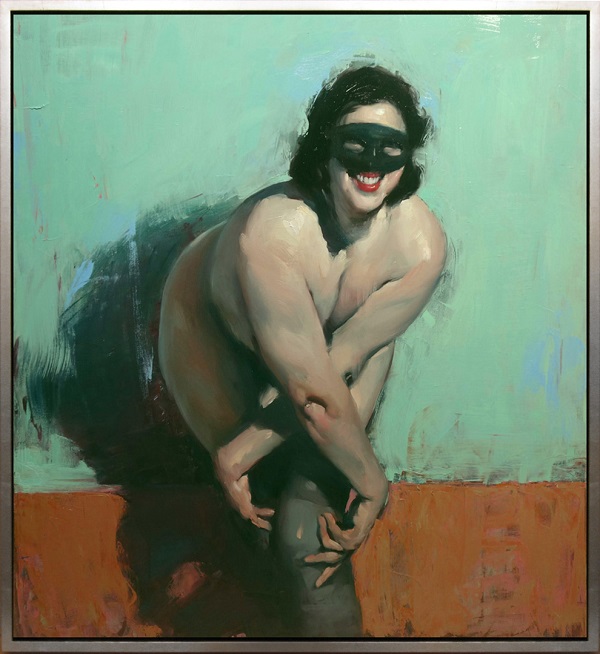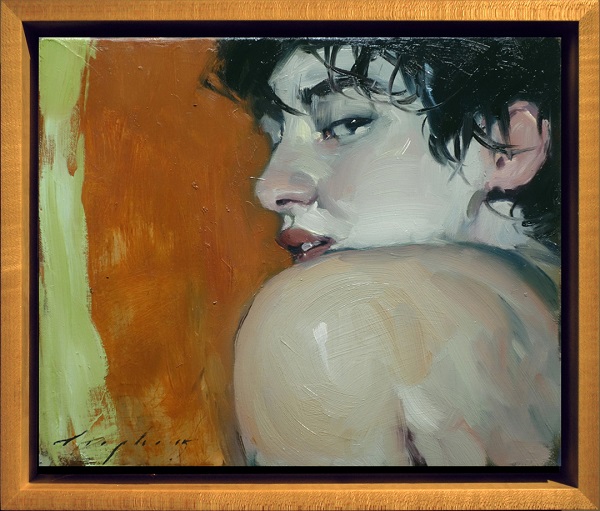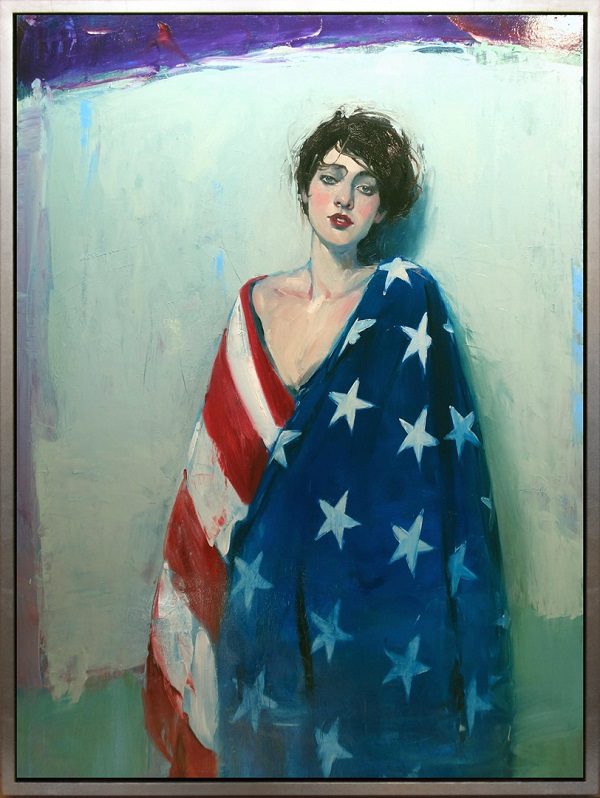 OTHER WORK BY MALCOLM T. LIEPKE