Barrett Biggers is a member of the Beautiful Bizarre Artist Directory
Barrett Biggers finds therapy through creation. It is the only effective way for him to truly express his desires, dreams and emotions. He has been drawing and painting for fun as a hobby for most of his life but as a professional for the last 15 years. Barrett's love of design, art and digital came from his father who worked in graphic design and publishing while his love of wildlife, ecology and plants came from his mother who was a Biology teacher.
After college he began his career as a Wildlife Biologist but various circumstances led Barrett to really reflect on what he ''loved" to do. That turned out to be a graphic artist. However with no real experience he took a big chance by designing a portfolio full of fictional graphic advertisements and luckily found a job as a junior graphic designer.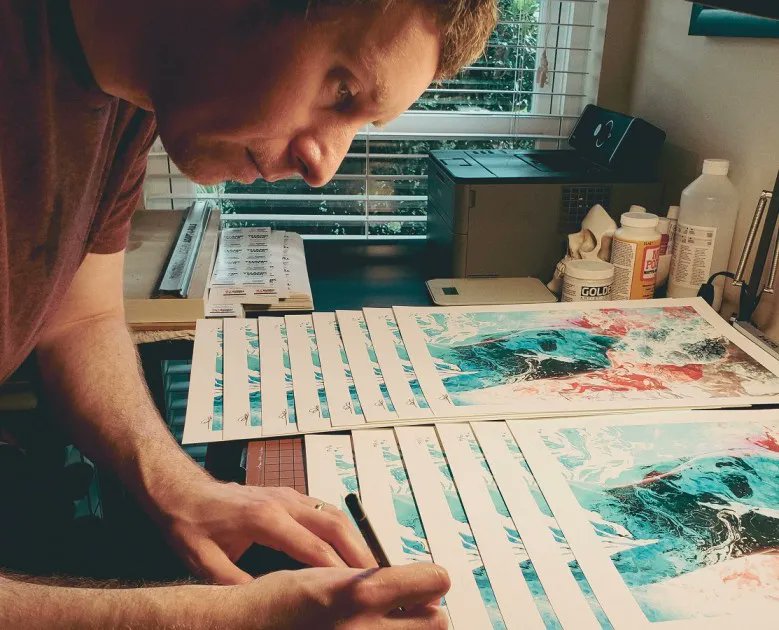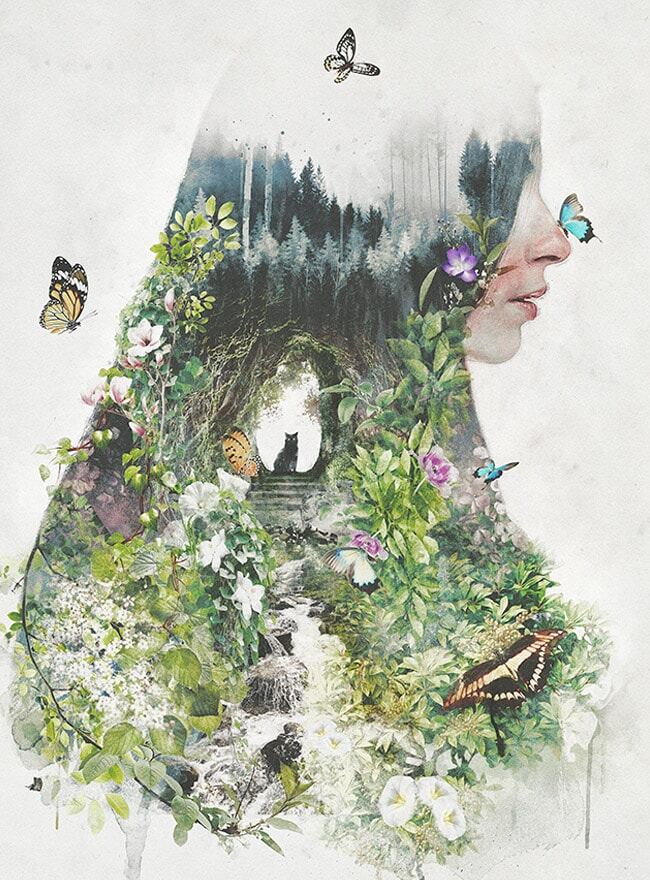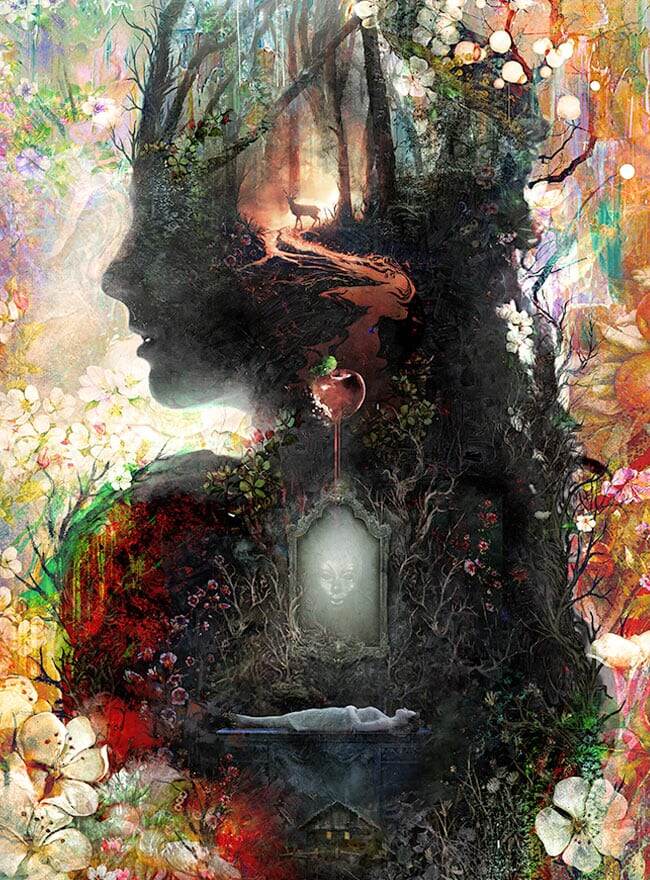 Barrett learned through trial by fire, which was learning the fundamentals of design, colour theory, typography, layout, etc. on the fly with fast deadlines. Many long nights of google searches, tutorials and just making his own art with many experiments. This was how he learned "commercial art" in the real world. He admits it was quite challenging without the help of years of art school and lack of connections. But over time Barrett worked his way to lead designer for two different global companies. Finally he was able to become a full time independent freelance artist. During this time he built his own fine art business selling his works as prints and apparel.
Barrett still works as a freelance graphic designer while he runs, prints, ships and manages multiple art shops online including his own store and Etsy. Barrett Biggers is a hard worker but likes to emphasize he is also very fortunate. His goal is to challenge the viewer to find their own story in his work rather than try to pick apart what the "methods and techniques" used.
Perhaps it's his lack of formal art schooling but learning by doing and trying new things seems to have given him a different perspective on things. What are the tangible emotions you get as you experience seeing it for the first time? The greatest impact of art is when a viewer starts interpreting it in their own way and how it makes them feel.
Barrett's favourite comments on his work are when people tell him the emotions they felt and the story they came up with after viewing. Finding all his little secrets hidden in the small details is both exciting and rewarding.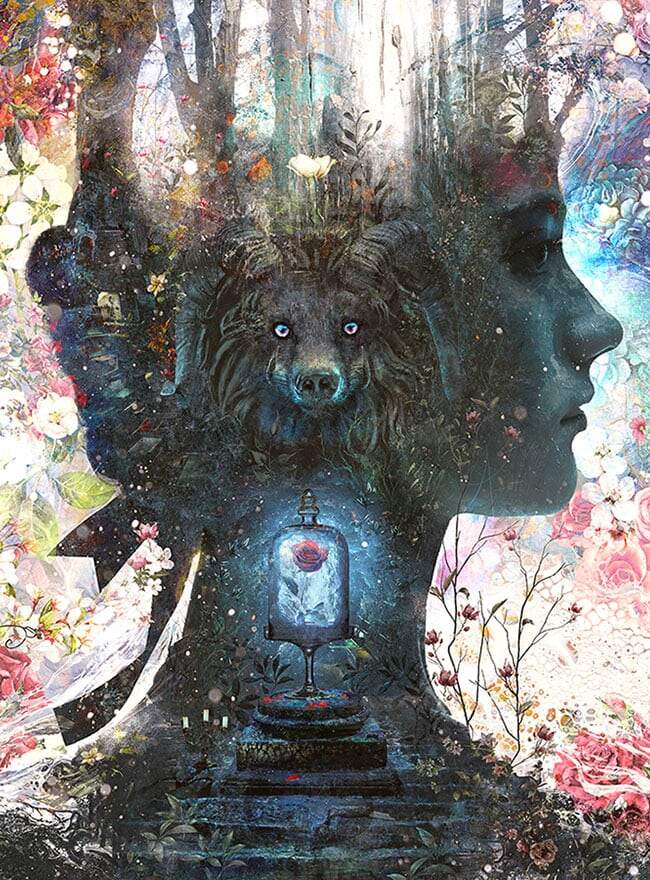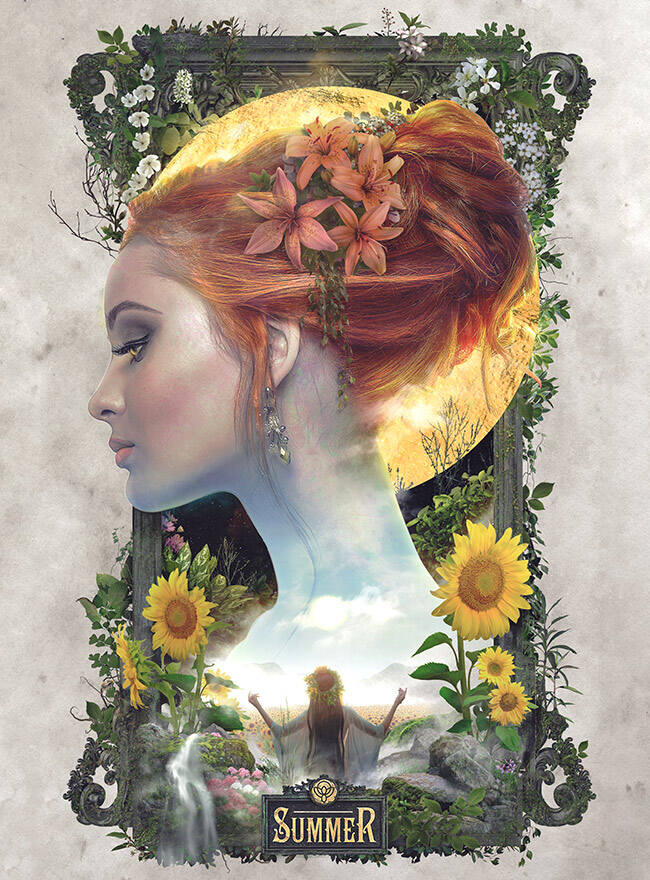 Barrett Biggers' work focuses on nature surrealism and exploring darker realms that hint on the macabre, but don't stray too far from the light. He likes to blend digital art painting with texturing and photographic collage techniques to make complex and detailed compositions that keep a hand painted "traditional" feel. He loves the aesthetics of the occult, dark fantasy and symbology. Darker art mixing with his love of florals, nature and biology. The beautiful and the bizarre working together.
Barrett's graphic design experiences have helped him to create pieces that communicate an emotional narrative through composition, blending, colour and perspective. However there is no "one" style that defines the look because one of his greatest joys is being able to experiment and play with new ideas quickly. He started in traditional art media (charcoal, oils, watercolours, inks, airbrush, etc.) but having moved to digital has allowed him to work faster and try new things more efficiently as he realized digital allows him to have more fun and "play" while he creates.
As a highly sensitive introverted person, Barrett struggles with mental health issues and periodic burnout. A professional artist is a very competitive, social and extroverted career. He finds his art reflects these issues automatically. Like waves in the sea or forested mountains and valleys. An underlying theme of Taoist ideology is very present in his work. Striving to find a balance.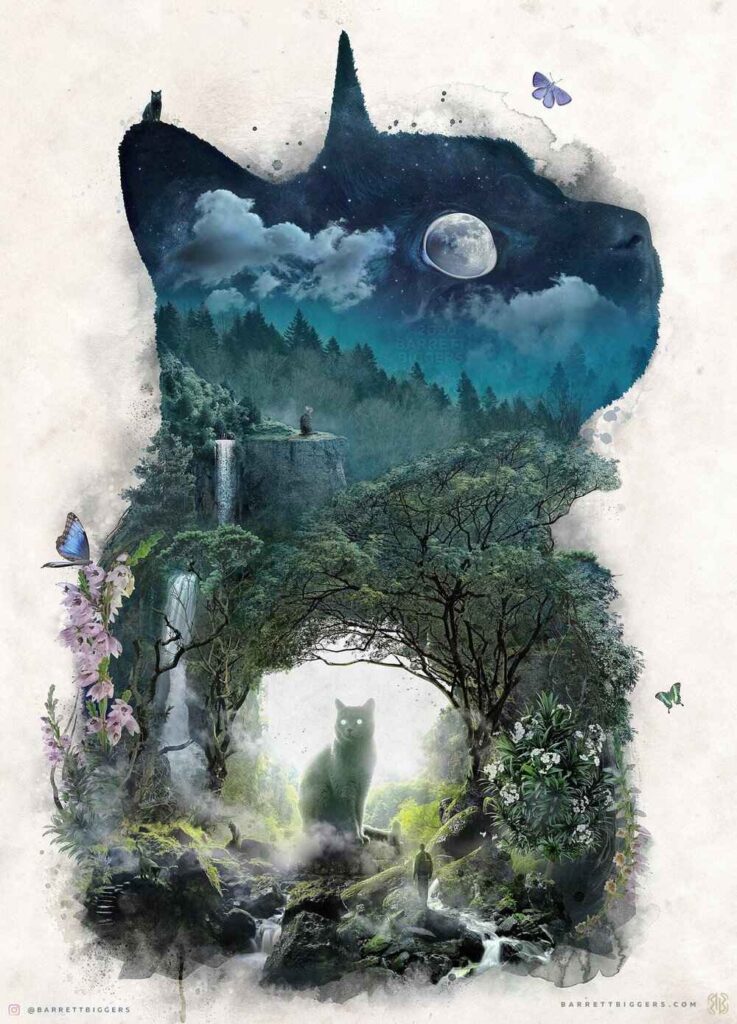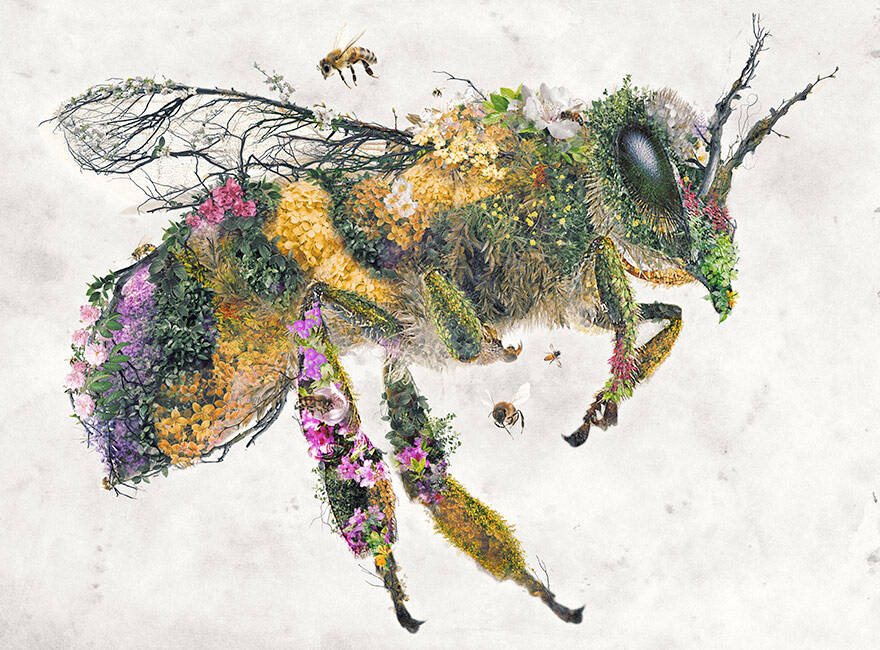 Barrett tends to use water a lot as an element to show the fluidity of his emotions – how they can be calm and clear or violent and murky. He literally put himself or his female "anima" counterpart into his work. We can see them exploring the scene, like a reference point for the viewer. His complex emotions all pour into the work and have influenced his styles to what we see today.
Barrett is proud of his highly sensitive nature and he has a strong sense of his feminine side. Accepting his sensitivity is also present in his art as it tends to showcase a balance of feminine softer energies with the masculine power of elemental nature. Being sensitive and introverted have been real social hardships to Barrett's career as an artist. These struggles he likes to discuss with other creatives as he is not embarrassed to admit that he is not a fan of the current "hustle culture".
He believes artists should be taking their time, enjoying what they do and do it at their own speed/tempo. "Do what you love and love what you do." This is a very overused cliché statement but for him it is a simple mantra.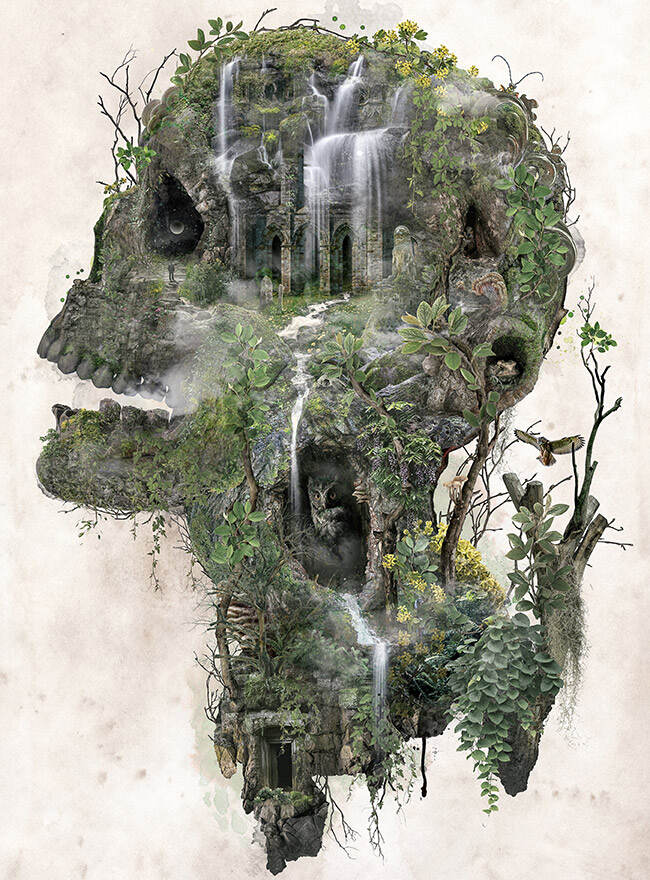 Join cutting-edge artists from around the world
The Beautiful Bizarre Artist Directory is a powerful tool for artists looking to grow their visibility, and connect with fellow artists, curators and collectors. To join the Beautiful Bizarre Artist Directory click here for more information.
Barrett Biggers Social Media Accounts