The Polish-born artist Sylwia Makris has spent more than a decade in sculpture. Since moving to photography, she has produced many incredible works of art including the gorgeously dark exhibit titled Tarot. Here, she portrays a variation of the Rider-Waite tarot deck. Used for divination for hundreds of years, tarot cards are bursting with imagery and magic. Makris' photographs include some of the more well-known cards such as the "Hanged Man", "The Emperor" and "Death".
Published originally in 1909, the Rider-Waite cards have been reproduced by thousands of artists over the years. Though each one may vary in representation, each version adds more magic and power to the ancient craft. In Tarot, Makris stays true to the traditional imagery of the cards.
Makris blends her subjects into the background obscuring two and three-dimensional boundaries to create what could pass as an oil painting. Her photos dance with lighting to cast haunting shadows and pale specters. Despite the radiant swathes of color, the overall result is one that brings nightmarish surrealism to life. The models, clothed in elaborate costumes, reflect our own humanity and attempt to capture some of the old magic of divination.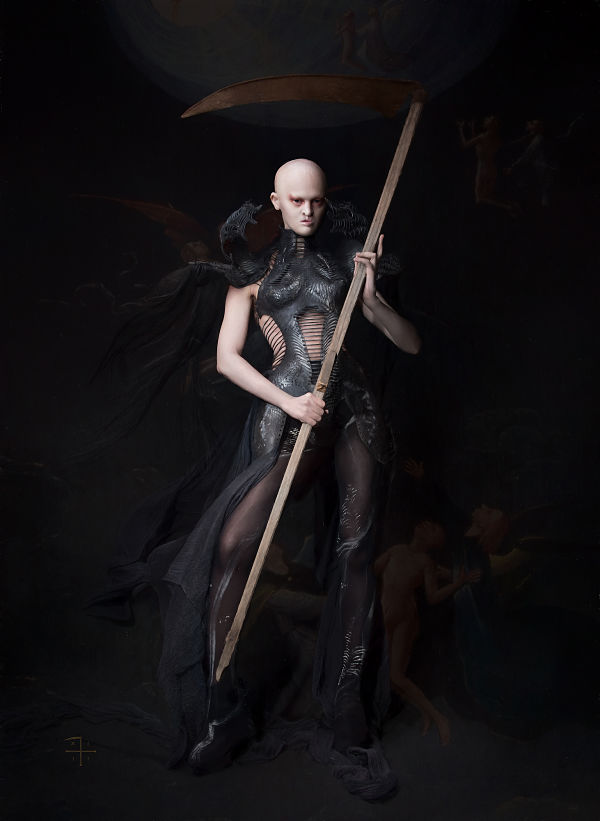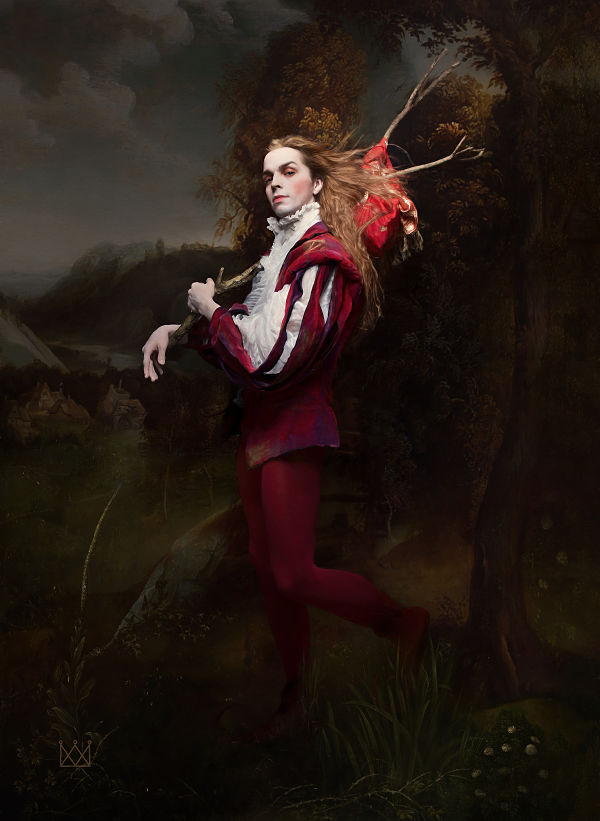 With heavily blushed cheeks and ghostly powdered faces, the models emanate a European Rennaissance. While the perfectly posed photographs hold many meanings, their original meaning is still clear. "Death" comes for all. "The Fool" is always ready for a journey, and "The Hierophant" sits ready to teach. These wonderfully crafted works of art could certainly find a home on a table being read through candlelight and incense.
Consequently, Sylwia Makris reminds us how photography is an art. Though she does not photograph all 78 cards of the tarot deck, Tarot is but one of three completed exhibits from the photographer with another one in the works. Each showcase similarities in style, but all are a must-see.