MentorMe is a free resource for creatives who wish to learn from their peers. This Q&A resource provides insights into advice for working with Galleries, what you should expect from working with a gallery, and the differences between selling privately versus through a gallery. In each guide a different group of artists and photographers will share their insights, personal experiences and advice with creatives that wish to grow and evolve in their artistic practice.
Beautiful Bizarre Magazine mentors encourage, guide and inspire emerging artists as they explore their creativity, develop their technical skills and find their personal style.
MentorMe Edition 4 Mentors:
Jeremy Mann, Tran Nguyen, Kevin Peterson, Joel Rea, Lori Nelson, Rebecca Leveille, Brandi Milne, Kris Kuksi, and Kathrin Longhurst.
In Edition 4 Beautiful Bizarre Magazine's Mentors respond to the following 3 questions:
What advice would you give your fellow artists on how to get gallery representation?
What are the 3 main do's and don'ts for Galleries when working with artists?
What are the benefits and disadvantages of selling your work through a gallery rather then privately?
Below 3 of the 9 mentors respond to the following question:
What Are the 3 Main Do's and Don'ts for Galleries When Working with Artists?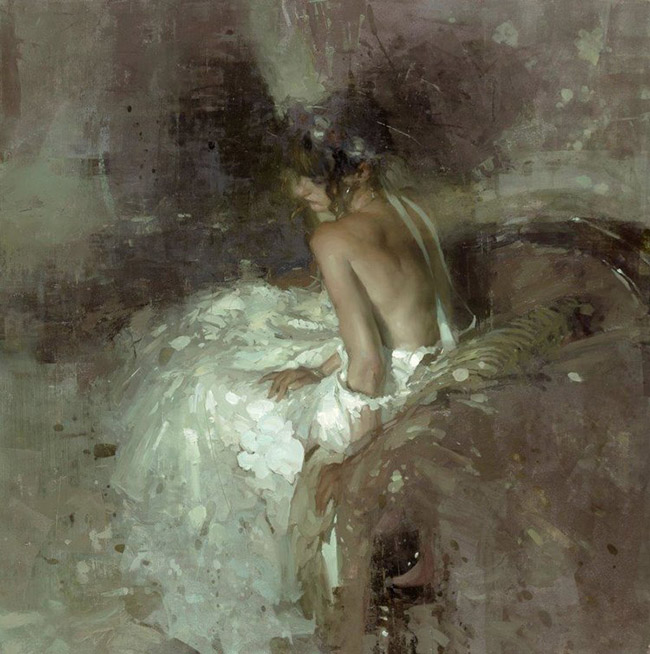 What are the 3 main do's and don'ts for galleries when working with artists?
Jeremy Mann: "Don't tell your artists what to do; by the time an artist is skilled enough to even be showing in a respectable gallery they ought not be children at this point in their lives. Such creative people need to be able to grow and function under their own standards and decisions, hell even painting a painting to fit within a frame you already have so as to save money tends to lend itself towards restriction.
Above all, do NOT put your financial troubles or the desires and tastes of the uninformed public masses before your love and concern for the artists you represent, who are the pillars of your business. Allowing the public demands to fuel a gallery's decisions is like letting me be a commentator on the Superbowl. The artists are the individuals in tune and fully engrossed in the culture of the day, the concerns of human conditions, the appreciation of beauty and disaster which comes from the deep understanding of life, and it is supposed to be the gallery's job to give those voices safe harbour, to stand as bastions of culture for the enlightenment of the public, and not the slaves to the flimsy whims of their wallets. For Pete's sake, have some savings to weather the hard times!! We do!! And Lord knows artists have some hard times! We go diligently about our lives for months without any income creating a show with you, and then get slammed with one big check a month or two later, the funds of which we have to save conscientiously to weather the drought while we create wholeheartedly for another several months or more! For a gallery to exist with month to month financial pressure is completely absurd and I'll hear nothing more of it. And I've even run my own gallery for a few years! And it was non-profit!! Criminy!
Lastly, if a gallery supports this viewpoint on what their great purpose is, then they are allowed, with all due respect and support by the artists and the collectors, to be exclusive. Not all art is good art, and the young artists of the world are seeing the ease of gallery wall space as being an affirmation to their quality, when in effect it's just an attempt to sell more art on the cheap to a misinformed public. Make your gallery strong! Are you tired of all the hundreds of applications you receive daily with not only garbage art, but garbage art that was shot in a garbage photo setup, most likely with a smartphone by a desk lamp or, if you're lucky, on an overcast day? The good artists you want to show in your gallery look first and foremost at the roster of artists you represent, and quite often we know each other and discuss amongst ourselves the characteristics of each gallerist, happily sharing those stories, both good and bad, with the only other souls who understand our experiences. All artists, of whatever level, will always have someone they look up to as well and it's a known desire to "hang on the same wall" as their idols. But the gallery which desires such a high standard, must in itself carry the same high standards: artist first. There is always a market for any kind of artist, perhaps you just don't find it, but it always migrates toward the true artists. The gallery is a long term investment, not a storefront, not an online shopping cart. Without the artists your gallery will not survive, and the artists are a strong, and permanent, army in the world's culture. Without your galleries, the artists would suffer from lack of support to simply continue doing what they love and struggle to do, and perhaps then some great understanding will be forever lost under the oppression of monetary stress. Understanding that relationship to its fullest and honest degree will result in a gallery known not only worldwide, but in the venue of history itself."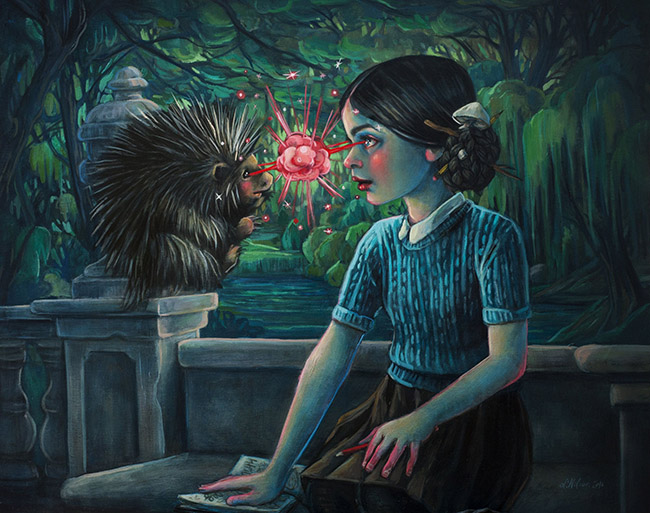 What are the 3 main do's and don'ts for Galleries when working with artists?
Do make sure everyone is clear on what the commission split is and what, if any, "wiggle room" is built into the price.
Do get to know each other, personally, if possible. It's through real-life conversations that interesting ideas and concepts are born. Some of my favourite ideas were born when batting around kooky show concepts with Sean of Cotton Candy Machine when I worked with him in Brooklyn. Even if they were impossible, these brainstorms often led me to new ideas.
Do be clear on whether the artist will be exclusive with the gallery, internationally, nationally, or regionally.
Don't conduct sales with gallery clients through the backdoors, alleyways, or under tables. If the collector knew about the work via the gallery, the commission split stands, even after the show (this advice is for the artist…).
Don't be afraid to discuss things that aren't working. Communicate! Don't forget to post, post, post about upcoming shows on social media, especially new and different posts, frequently.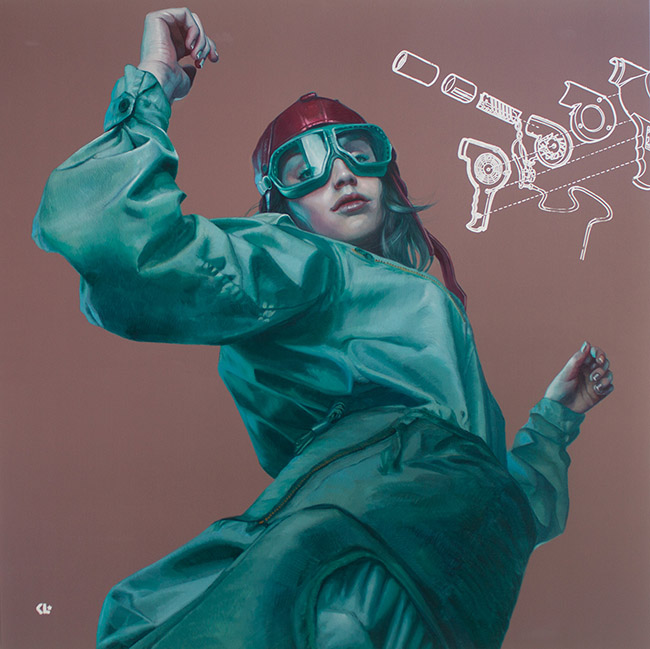 What are the 3 main do's and don'ts for Galleries when working with artists?
Kathrin Longhurst: "The number one thing I am looking for in a great gallery is that they are interested in building my career (not just sell my paintings). This means I enjoy regular contact with senior gallery staff to discuss career management, art prizes to enter, residencies to apply for, direction of my work etc. A good gallery should be more than just a shop front moving products through the place, instead they should be interested in long-term relationships with their artists and help them grow and thrive.
Secondly I also want a gallery to be trustworthy, reliable and most of all ethical. The art world is rife with dubious dealers that don't pay their artists and display unethical behaviour. I would always check in with other artists represented by a gallery and ask them of their experience dealing with the gallery. If feedback is not favourable don't put yourself through the pain.
Thirdly a gallery should be working hard for you. Never exhibit with "vanity galleries", galleries that take exuberant exhibition fees and don't make any effort to sell your work. It might be nice to have had a show in London or New York but ultimately people in the industry know that certain galleries will exhibit anyone prepared to pay for a show."
To read the other Mentors' answers to this question or any other in Edition 4 please click here to download our FREE Artist Resource, MentorMe.