Death. It is not the most glamourous concept to bring out in a conversation. Yet, we all have faced its reality at one point or another and consequently, it pops in our mind frequently during our lifetime, until… the biggest fear of humanity lies in these three dots. It is called Thanatophobia, the fear of dying. To fight or even accept this phobia, some have tried laughter, some beauty, but it crystallizes almost perfectly in art, where all of these tricks can combine and transcend.
"When I was 16 some stoners from my high school burnt down our local shopping centre and I realised that I was trapped inside my body until something killed me."
'Nostalgia works in peculiar ways. In acts of self-preservation, we often grab ahold of the familiar and preserve it for safekeeping. Hindsight dismantles and reshapes significant memories through collaging these with new learning – a process both unnerving and comforting. In his first solo exhibition, Tom Christophersen presents two concurrent approaches to combating his fears -to strive for perfection or simply, to succumb to death.' – Brigid Hansen, Thanatophobia Catalogue Essay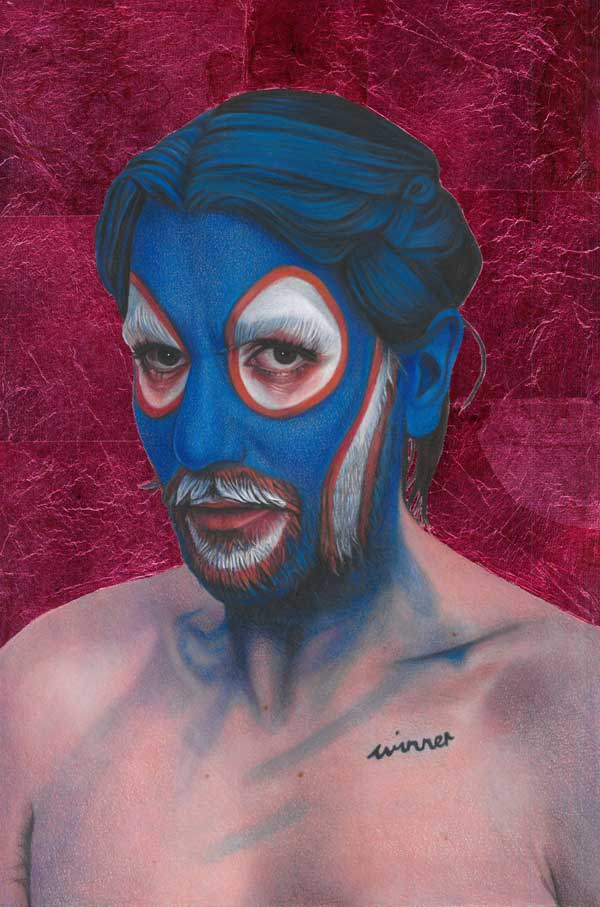 Tom Christophersen "Thanatophobia"
Opening Reception:
November 28, 2019 | 6 – 8pm
Exhibition Dates:
November 28 – December 8, 2019
355A Wellington St, Clifton Hill
Melbourne, Australia
What works do 'Thatantophobia' feature?
'Thantatophbia' features new watercolour pencil and acrylic mixed media works on paper as well as a film and an installation.
Where did the initial inspiration for creating 'Thanatophobia' come from?
My work has always been largely autobiographical and a way for me to work through (usually darker) experiences I have had. It's like a self-run, beautiful therapy which goes really well with actual professional help. When I was approaching this show I wanted to engage a theme which spoke to my own personal experience but which also held some universal ideas that represented some cultural tensions and anxieties we are dealing with. I have suffered from depression and anxiety most of my life but when I turned 30 I started to have pretty intense, uncontrollable panic attacks which were specifically bought up around ideas of dying. It was through working with my Counsellor that I realised I was experiencing 'Thanatophobia' or death anxiety. Something quite common which can manifest in bizarre, generally impactful ways in people's lives and which usually people feel a lot of shame about. I did. As my death anxiety had developed I realised I had began to make more and more art, at a pace which was obsessive, at the expense of most other parts of my life. I noticed a change in myself and a weight I felt, an obligation 'not to stop'. The works in 'Thanatophobia' pull back the curtain on my death anxiety by exploring both important past symbolic experiences which have contributed to the person I am as well as my visual art work. This existential mess, this idea of being terrified of dying and how it had impacted my own life and work was my initial inspiration for this show.
How does the performance art and fine art work you have made for 'Thanatophobia' interact with each other?
'Thanatophobia' is split across two rooms. The fuchsia front room or 'Show Room' which can be seen from the street, holds seven full rendered, new portraits I have created. These seven works are interpretations on highly personal symbolic experiences I've had. I guess they are the 'Horcruxes' of memories which I feel like contributed to my anxieties surrounding death. Across these works I've used notions of disguise, identity and costume to reference particular memories. Everything from my Dad being very sick with Type 1 Diabetes when I was little, to growing up in Adelaide in the aftermath of the infamous and horrific 'Family Murders'.
The second room or 'Hell' as I've fondly call it, is themed like a body viewing at a funeral. 'Hell' holds a list of works made using a list I made comprising solely of artistic things which scare me the most. I have created a series of 'Unfinished Portraits' because the notion of showing something purposely abandoned before completion terrifies me and I made a video work which features a hot fistful of my deepest darkest fears which is part eulogy and part burlesque-Manson video-clip extravaganza. Both the video work in 'Hell' and the portraits in the 'Show Room' speak to each other and are echoed across the rooms. One you are meant to look at and one which you are certainly not meant to ever know about. If my portraiture in the front room represents past memories then the performance/video work in the back /funeral room ('Hell') represent how these things have manifested to form my present.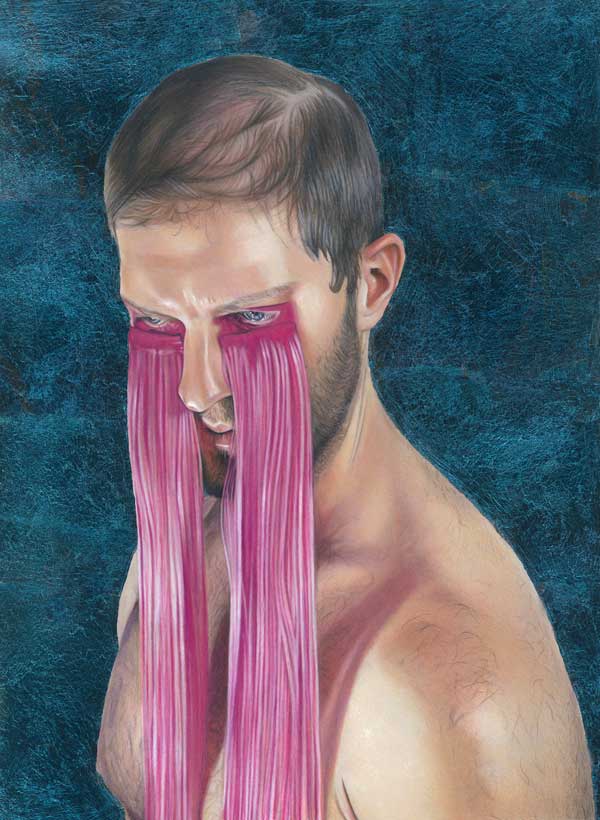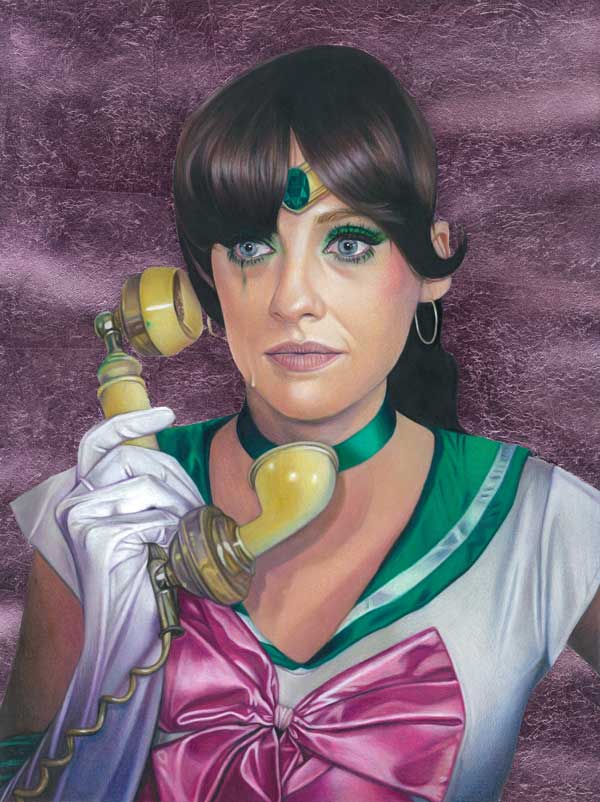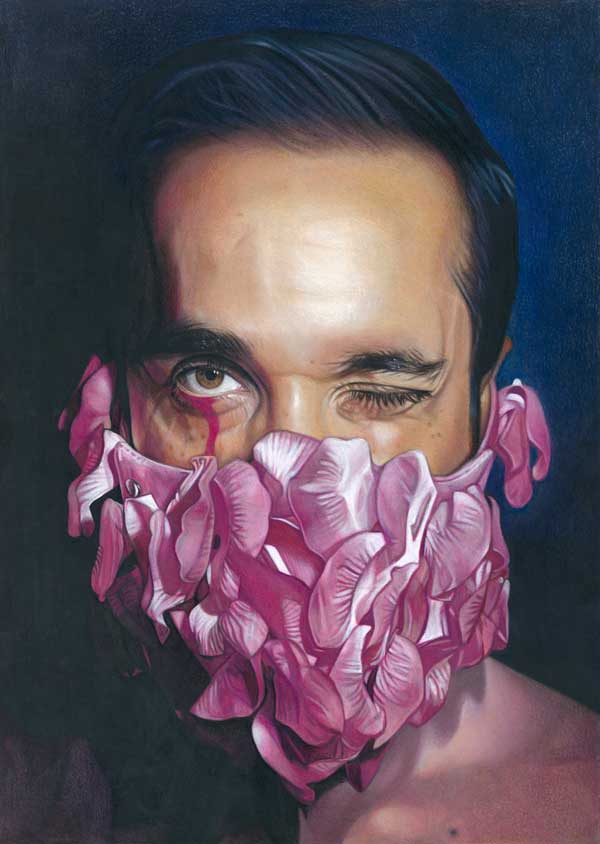 How did you tackle making a show using ideas or things that frighten you?
Whilst I wanted to explore a pretty vulnerable part of myself and my own mental health in this exhibition I also needed to do this in a way which was safe and would be conducive to work which was still able to be engaging to an audience. 'Thatatophobia' is looking at some my fears but I have chosen to look at them in an existential frame which has allowed me to look at the dark stuff without completely triggering myself out. Funnily enough by
staging a funeral themed room comprising of work based on my deepest fears I've realised I am essentially saying letting them go. Making the work for this show has allowed me to push myself technically and spiritually but I wouldn't have been able to do this without setting clear parameters about the signals I wanted to make and the experiences I wanted to relate.
Speaking with friends and other makers has also allowed me to connect back to people I love and also hear how their anxieties surrounding this topic have also impacted on their own lives. Creating this show with this delicate balancing act of personal and universal threads has really changed who I thought I could be as an artist in such a positive way. Making the works in this show have given me an opportunity to showcase what I can do creatively while reminding me that sometimes it's ok just to stop, so that you can live too.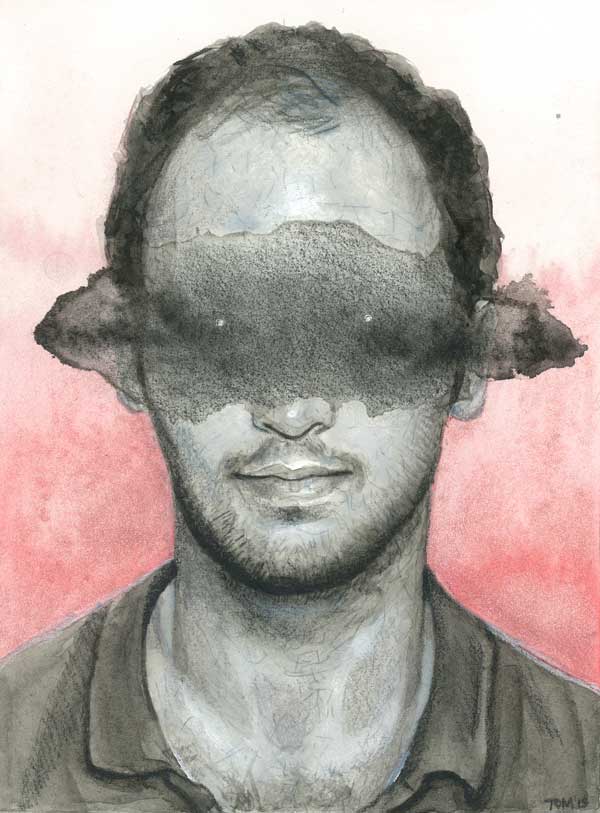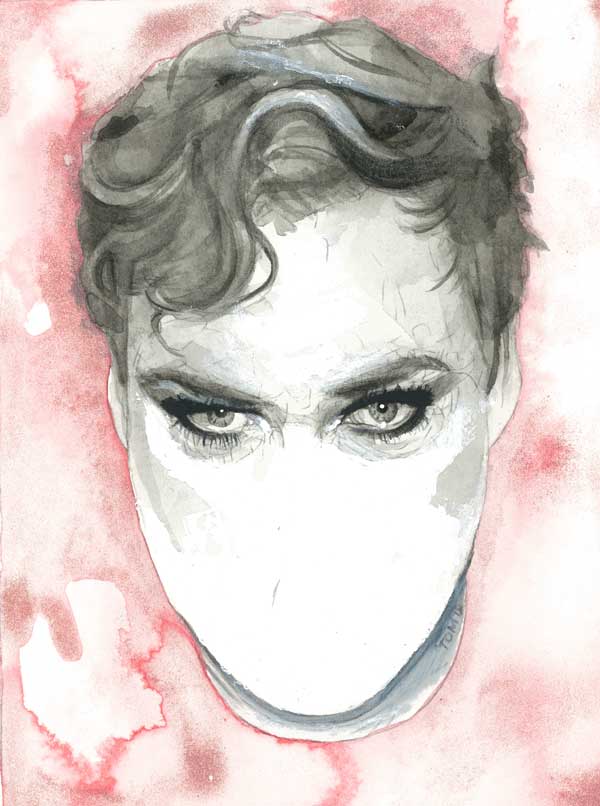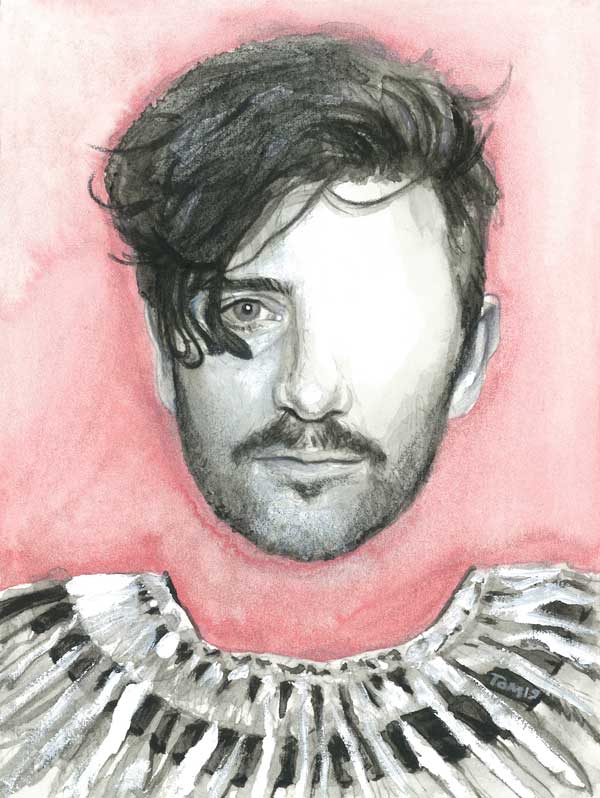 Tom Christophersen Social Media Accounts
INTERFACING: Tom Christophersen and Michael Simms @ Stanley Street Gallery