Modern Eden Gallery and Haven Gallery have joined creative forces for a truly exciting bicoastal exhibition!! For an innovative experience that bridges the divide from coast to coast, both galleries invited artists to delve into their artistic atmospheres and create two distinct pieces, one for each location. Inspired by the basis of solidarity within the art community, this unique collection of styles and interpretations promises to deliver a partnership you won't soon forget.
Featuring works from Adam Caldwell, Alex Garant, Amy Sol, Andi Soto, Ania Tomicka, Bradley Platz, Brianna Angelakis, Crystal Morey, Daria Aksenova, Doubleparlor, Edith Lebeau, Erica Calardo, Erika Sanada, Glenn Arthur, Gustavo Rimada, Jennifer Hrabota Lesser, Jessica Joslin, Joseph Weinreb, Julie Filipenko, Kai Carpenter, Lacey Bryant, Leilani Bustamante, Nadezda, Naoto Hattori, Nicolas Bruno, Olga Esther, Ransom & Mitchell, Robert Bowen, Sandra Yagi, Shannon Bonatakis, Stephanie Buscema, Stephanie Law, Syd Bee, Tracy Lewis, and Vince Natale.
Join Modern Eden Gallery and Haven Gallery as they proudly present "Esprit de Corps".
Modern Eden x Haven
"Esprit de Corps" Bicoastal Group Exhibition
Opening Reception:
November 9, 2019 | 6-8 pm
Exhibition Dates:
November 9 – December 8, 2019
Modern Eden Gallery
801 Greenwich Street @ Mason and Columbus | San Francisco, CA 94133
Haven Gallery
155 Main St., | The Carriage House Square | Northport, NY 11768
For press inquiries or sales, please contact Kim Larson at kim@moderneden.com or Erica Berkowitz at info@havenartgallery.com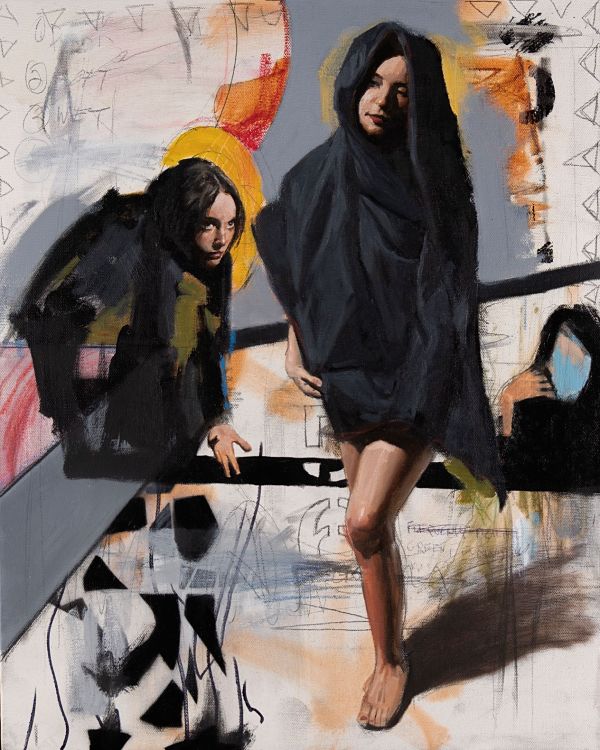 Modern Eden Gallery | Adam Caldwell, "Tenebrae", oil, graphite, oil pastel, spray paint, transfer letters, 16 x 20 inches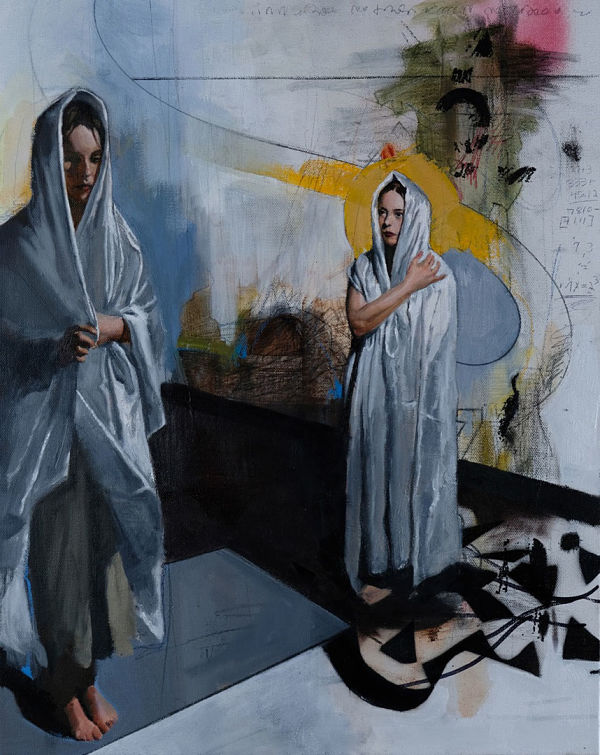 Haven Gallery | Adam Caldwell, "Albedo", oil, graphite, oil pastel, transfer letters, spray paint on canvas, 16 x 20 inches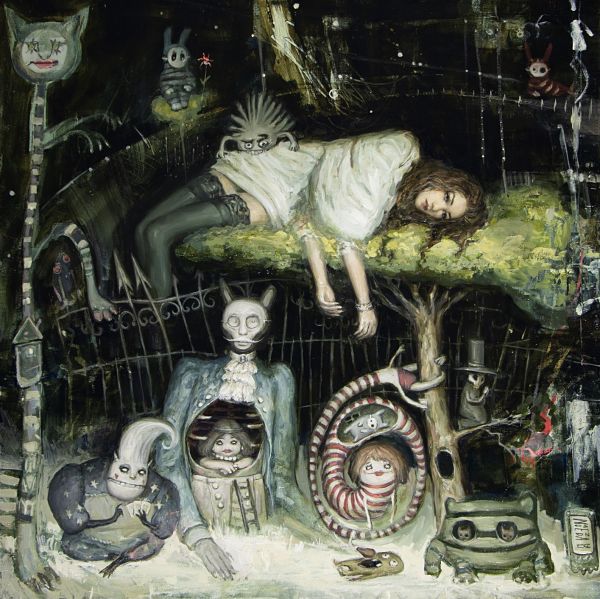 Modern Eden Gallery | Nadezda, "Under My Sleeping Tree", oil on canvas, 30 x 30 inches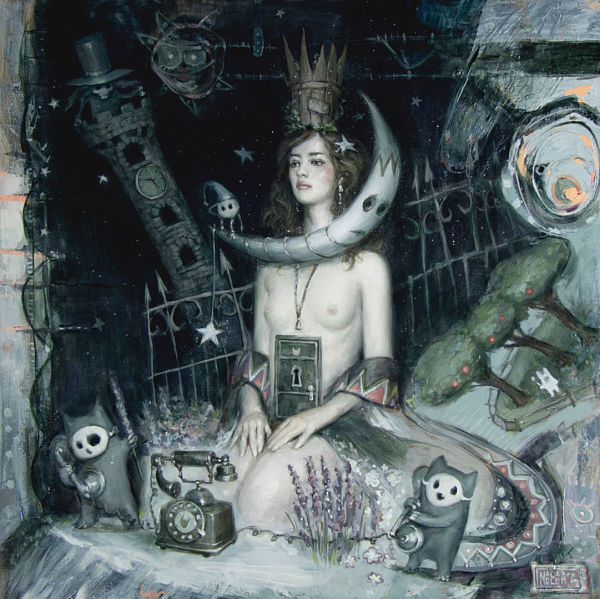 Haven Gallery | Nadezda, "Her Wooden Crown Overgrown", oil on canvas, 30 x 30 inches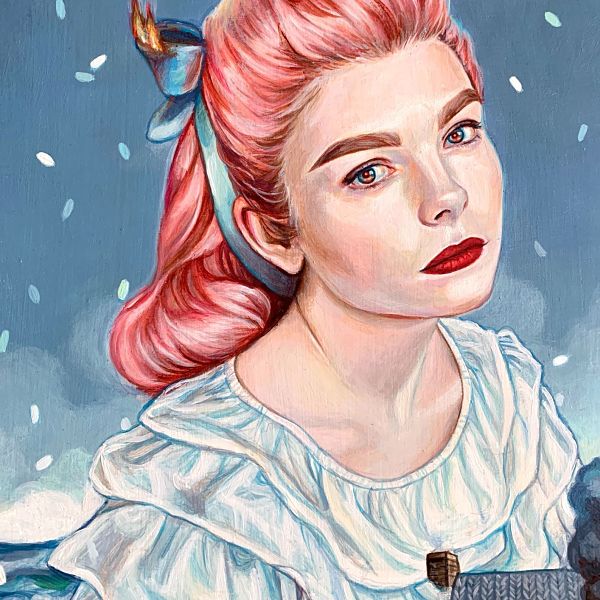 Modern Eden Gallery | Edith Lebeau, "Destroy Everything You Touch", acrylic on wood panel 12 x 16 inches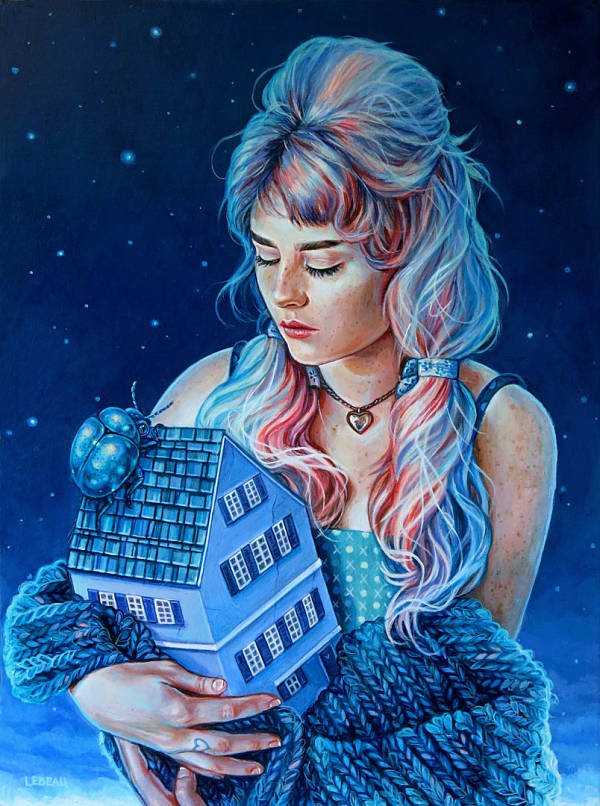 Haven Gallery | Edith Lebeau, "Everything is going to be alright", acrylics on wood panel, 16 x 12 inches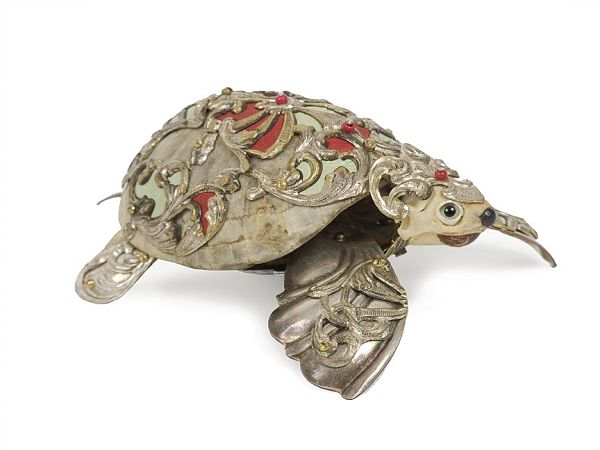 Modern Eden Gallery | Jessica Joslin, "Percival", antique hardware and findings, bone, turtle shell, glove leather, glass eyes, 1.5 x 3 x 4 inches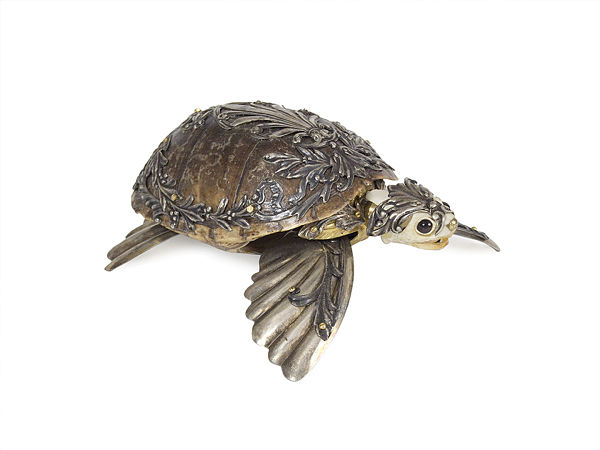 Haven Gallery | Jessica Joslin, "Tweed", antique hardware and findings, silver, brass, bone, turtle shell, glove leather, glass eyes, 2 x 4.5 x 5.2 inches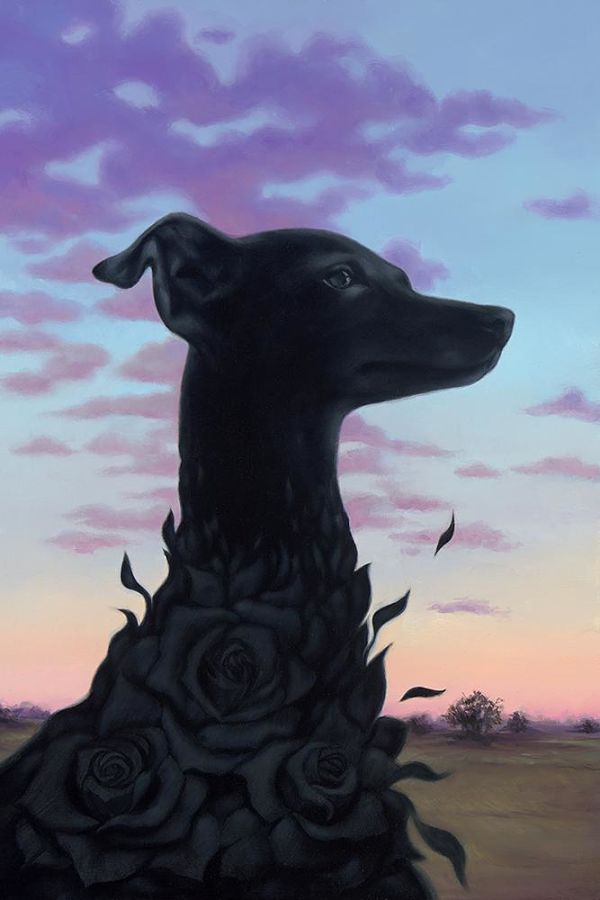 Modern Eden Gallery | Syd Bee, "Bitter Blooms 1", oil on wood, 12 x 18 inches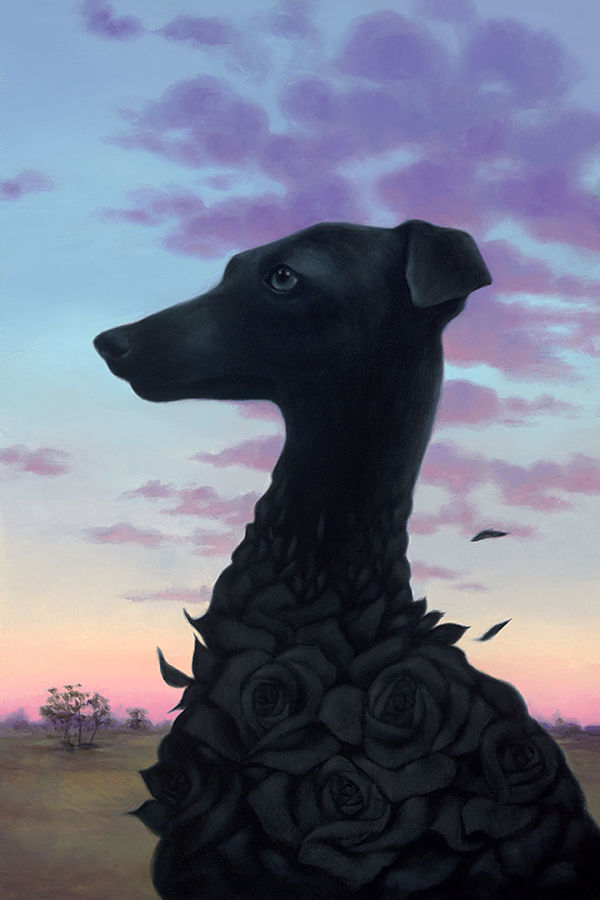 Haven Gallery | Syd Bee, "Bitter Blooms 2", oil on wood, 12 x 18 inches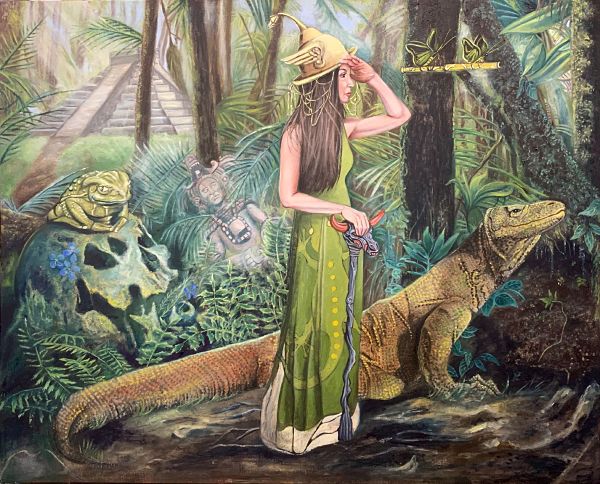 Modern Eden Gallery | Joseph Weinreb, "The Quest", oil on board, 16 x 20 inches (23.5 x 27.5 inches framed)
Haven Gallery | Joseph Weinreb, "Perseverance", oil on board, 22 x 16.5 inches (33 x 27 inches framed)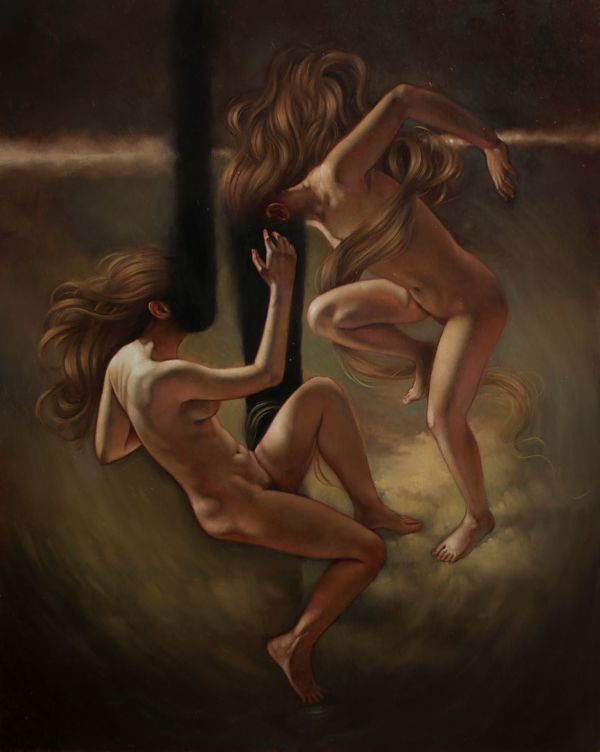 Modern Eden Gallery | Ania Tomicka, "Consonance", oil on wood, 40 x 50 cm | 16 x 20 inches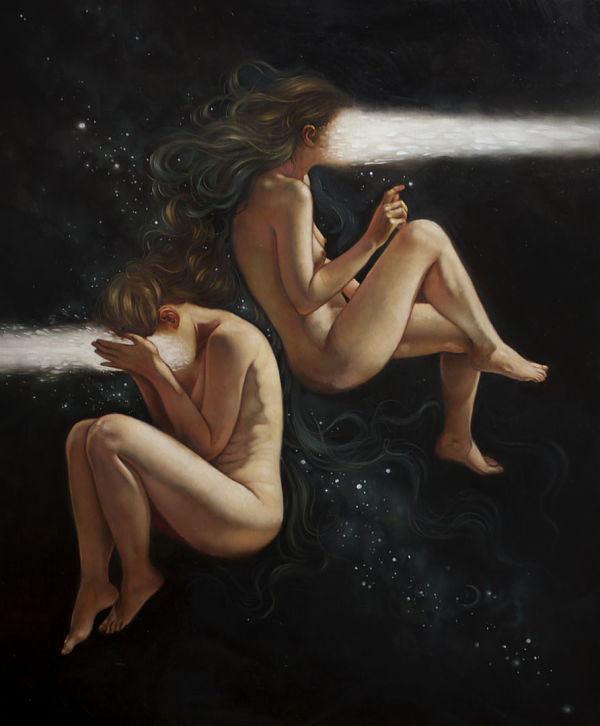 Haven Gallery | Ania Tomicka, "Dissonance", oil on wood, 15.7" x 19.6" inches
Modern Eden Social Media Accounts
Website | Facebook | Twitter | Instagram
Haven Gallery Social Media Accounts
Website | Instagram | Twitter | Facebook
Related Articles