It's that time of year when things go bump in night and the strange and unusual come out to play. On October 12th, The Dark Art Emporium proudly presented "SPOOKHAUS!", a spectacular Black Light Art Show inspired by the infamous Coney Island Spook-a-Rama and Dante's Inferno, and hosted by The Creep. If you want thrills, chills and dark contemporary art then the campy goodness of this funhouse exhibition is definitely one you need to see.
Don't miss this awesome lineup of artists… join DAE in celebration of "SPOOKHAUS!"!
Participating Artists:
Bob Lizarraga, Sara Ray, Megan Besmirched, Mike Bell, BigToe, Rob Kruse, Dave Burke, Dienzo, Eric Pigors, Todd Robey, Johnny Dismal, Gregory P. Rodriguez,  D.W. Frydendall, Mike Fisher, Bunny Baum, Jeremy Cross, Doug Horne, The Creep (your horror host).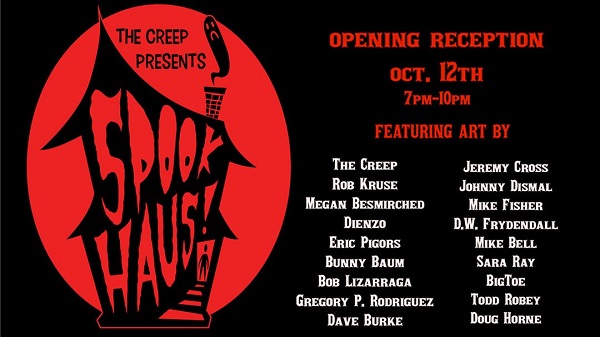 "SPOOKHAUS!" ~Black Light Art Show~
256 Elm Ave.
Long Beach CA 90802
HOURS
Monday – Wednesday – By Appointment
Thursday – Saturday – 11am – 8pm
Sunday – 11am – 6pm
ph: 562-612-1118
For additional information and available artwork please contact:  Jeremy@darkartemporium.com

Dienzo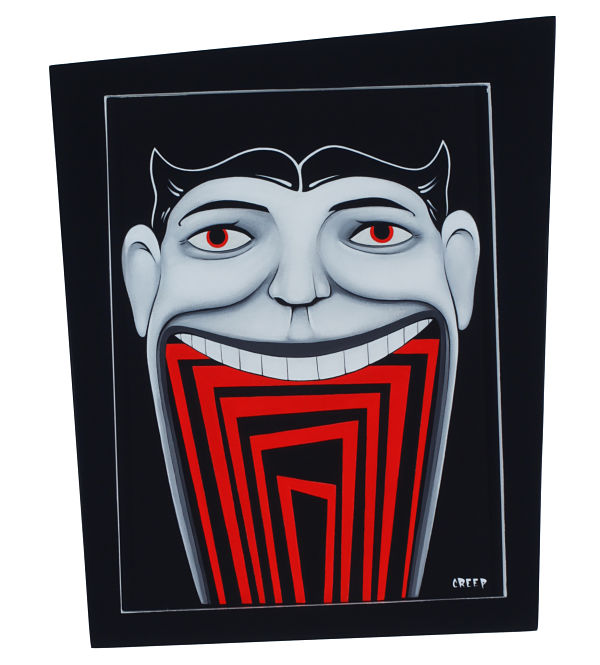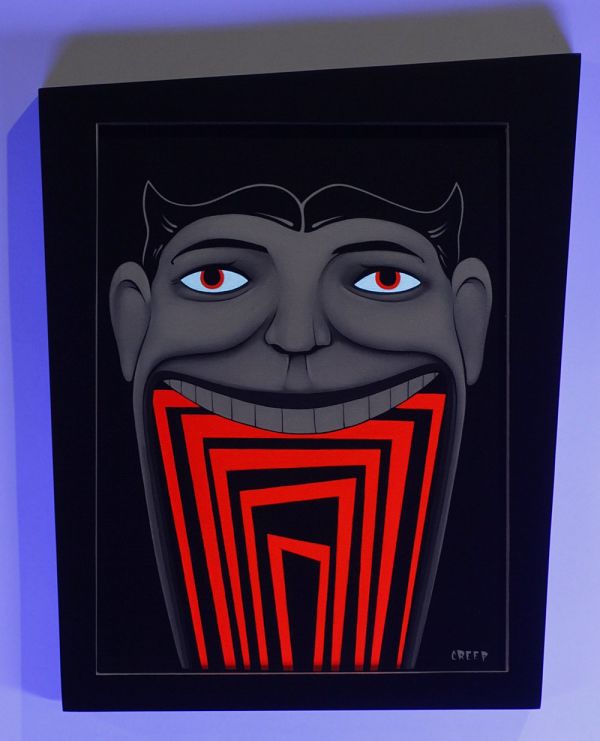 The Creep
Gregory P. Rodriguez
Jeremy Cross
Megan Besmirched
See more "SPOOKHAUS!" artwork on view at the gallery!
The Dark Art Emporium Social Media Accounts
Website | Facebook | Twitter | Instagram
Related Articles
Tiny Terrors 2- The New Batch Group Show @ The Dark Art Emporium