"Love is the bridge between you and everything" – Jalaluddin Rumi (1207~1273)
In this inspiring new group exhibition, presented by Haven Gallery and curated by Beautiful Bizarre Magazine, over 45 of the best painters, sculptors and art doll makers from around the world were asked to take inspiration from Oscar Wilde's story 'The Nightingale and the Rose', and create their own modern interpretation of this heartbreaking tale.
'The Nightingale and the Rose' is a romantic and deeply moving story of love and sacrifice. Starting out as all fairy tales do, a man seeking his true love, and a young girl who promises him a dance only if he brings her a red rose. His heart song is heard by the nightingale and the ultimate sacrifice for love is heartrendingly made.
We wouldn't be human without our stories of love and loss, with fragile hearts that fall deeply and break easily. These intensely emotional narratives are beautifully played out by the diverse and inspiring artists of 'Heart's Blood'.
The Beautiful Bizarre Magazine Co-Founders Danijela Krha Purssey and Richard Purssey are flying in from Australia to attend the opening reception, as are a number of the artists. So if you are in New York please join us at 6pm on Saturday the 16th of September for an incredible evening!
Opening Reception:
Saturday, September 16, 2017 | 6– 8pm

Exhibition Dates:
September 16 – October 15, 2017

155 Main St, Northport, NY 11768
United States

For pricing and to enquire about any of the works, please email
Gallery Director Erica Berkowitz at [email protected]
Artwork Purchase Terms
Haven Gallery accepts all major credit cards excluding AMEX, payment by check & Paypal.
Payment Plans are available and can be customized for every clients needs within reason. We gladly ship worldwide.
All purchased artwork will not be released until the end of the exhibition.
For more details, videos, WIPs etc follow the Facebook Event page
Heart's Blood / Haven Gallery / New York / 16 Sep – 15 Oct
Thanks to awesome event sponsor Sand City Brewing Co.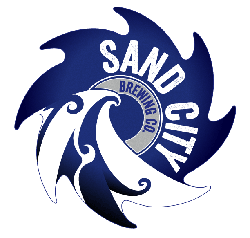 "Beautiful Bizarre Magazine is one of the most beautifully produced and thoughtfully written art publications available today. Naturally when Haven Gallery opened its doors just over two years ago, an advertising partnership with Beautiful Bizarre Magazine was paramount. Although a younger publication, one can find passion, strong curation, theory and artful design in the pages of Beautiful Bizarre, allowing it to stand up to and stand out from many of its peer publications.
In collaboration with Beautiful Bizarre Magazine for "Heart's Blood", one will find their Editor in Chief, Danijela Krha Purssey's fervent championing of both emerging and established artists through her careful and ruminative curation of artwork. The exhibition visually interprets a tragic and beloved tale by Oscar Wilde entitled The Nightingale and the Rose, in which a young boy seeks out the love of a girl who requests a gift of a red rose. Through a multitude of media, including paintings, drawings and sculpture, the artists in Heart's Blood retell and interpret this beautifully harrowing tale of young love and sacrifice. A universal tale as timeless as the art itself." ~ Erica Berkowitz, Owner, Haven Gallery
Exhibiting Artists:

Adrian Borda, Akiko Ijichi, Amber Carr, Amy Sol, Bella Harris, Caia Koopman, Camilla d'Errico, Carisa Swenson, Chie Yoshii, Ciou, Crystal Morey, Elizabeth McGrath, Emil Melmoth, Emilie Steele, Erika Sanada, Fay Helfer, Forest Rogers, Glenn Arthur, Gretchen Lewis, Hieu Nguyen, Hikari Shimoda, Jasmine Becket-Griffith, Jessica Joslin, Jel Ena, Kari-Lise Alexander, Karly Perez, Kathie Olivas, Kurtis Rykovich, Lana Crooks, Laura Colors, Lori Nelson, Mahlimae, Miho Hirano, Miso, Naoto Hattori, Nadezda, Paloma Smith, Peca, Richard J Oliver, Scott Radke, Sheri DeBow, Tracy Lewis, Virginie Ropars, Yoko d'Holbachie, Young Chun, Zoe Lacchei
We are now delighted to reveal below just a small selection of the 46 works, which will be on view at Haven Gallery from 16 September – Enjoy!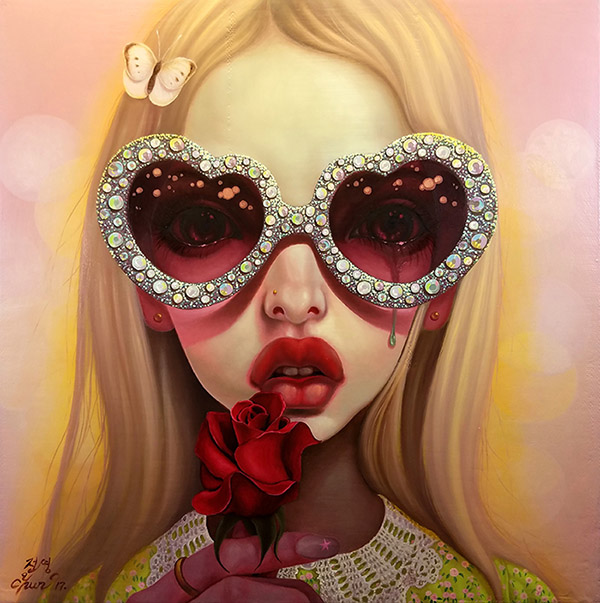 Young Chun
Heart's Cry, 2017
Oil on canvas, 12 x 12″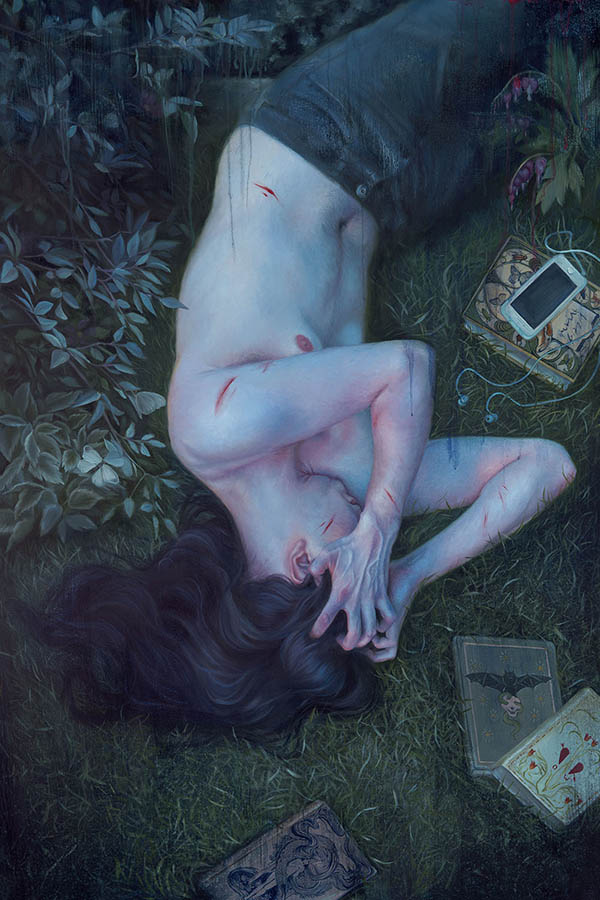 Kari-Lise Alexander
Student of Love, 2017
Oil on panel, 24 x 36″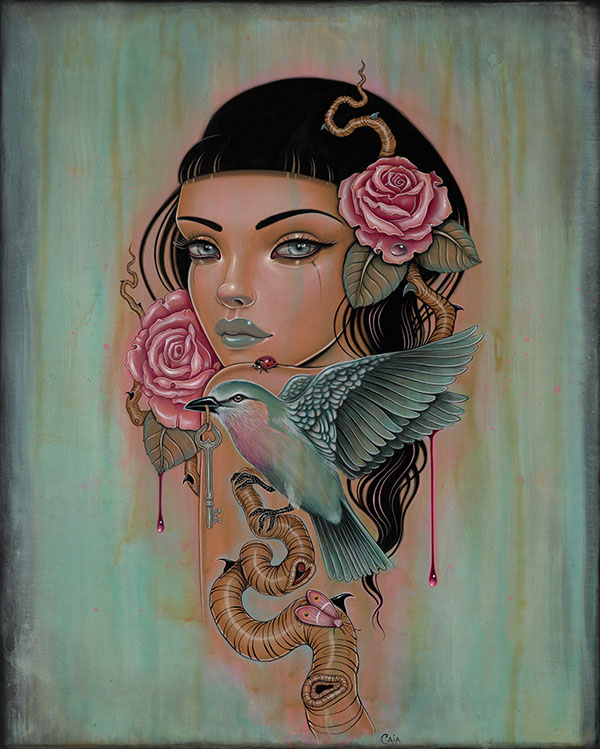 Caia Koopman
Sanguine Skein, 2017
Acrylic on wood panel, 16 x 20″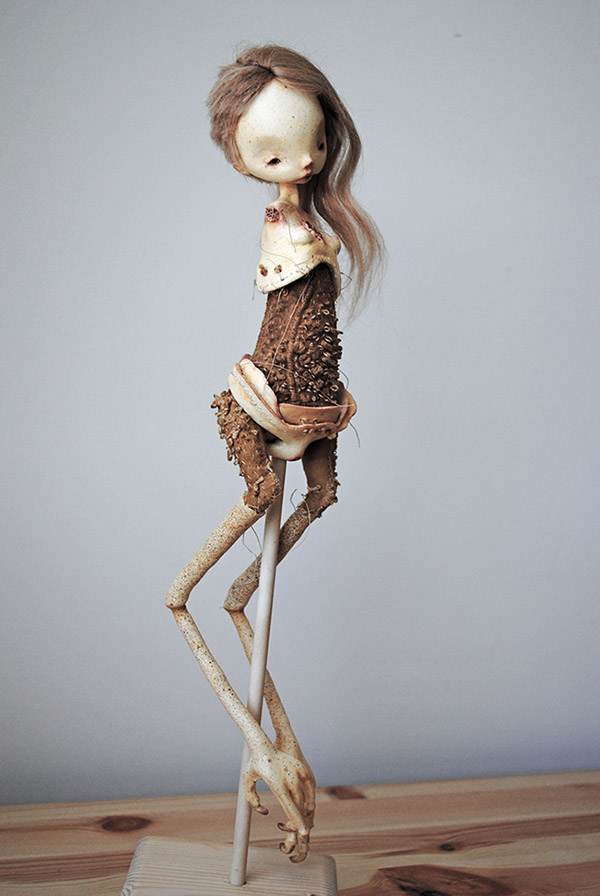 Karly Perez
Vessel, 2017
Stone clay, coffee stained muslin, alpaca fiber, 14″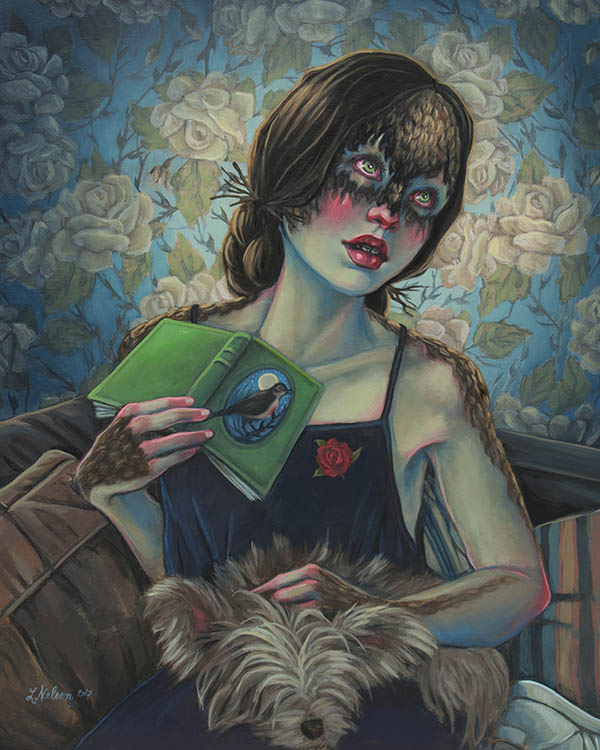 Lori Nelson
Reading Wilde (I Was a Teenage Nightingale), 2017
Oil on cradled wooden panel, 24 x 20″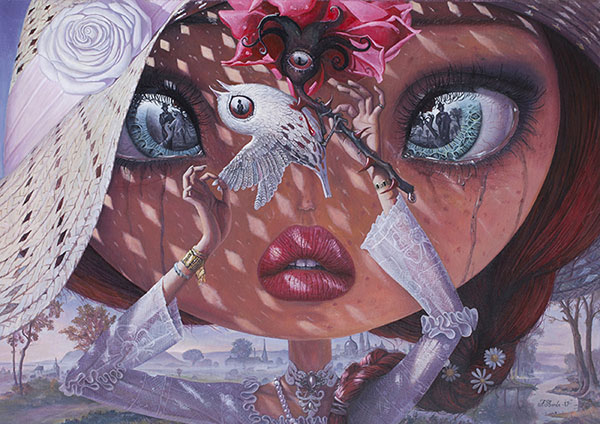 Adrian Borda
A Heart's Lullaby, 2017
Oil on canvas, 50 x 70 cm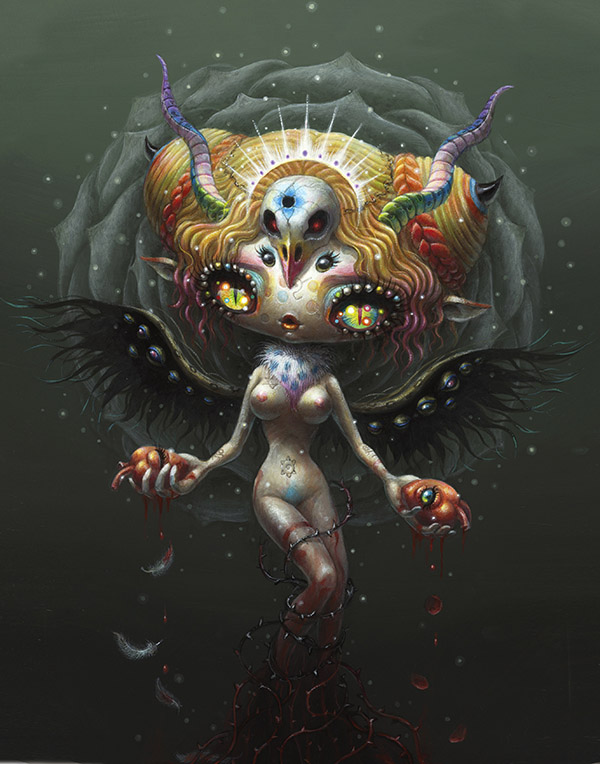 Yoko d'Holbachie
The Witch Got Two Hearts, 2017
Acrylic on coated board, 26 x 18″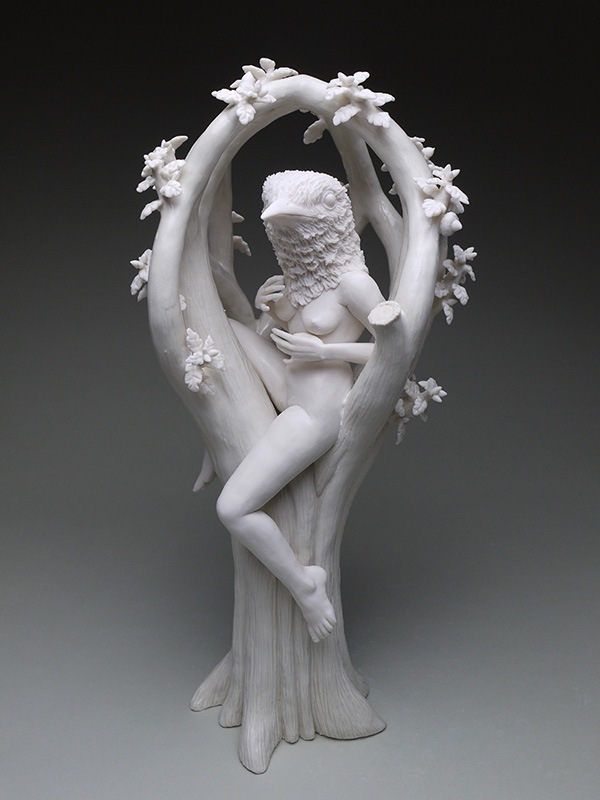 Crystal Morey
I Will Miss Your Song When You Are Gone, 2017
Porcelain and glaze, 16 x 7 x 7″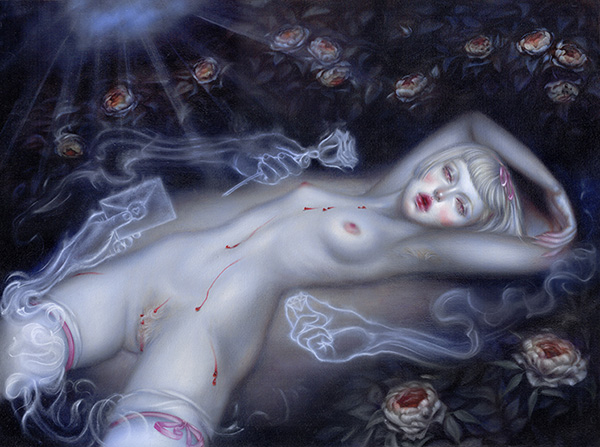 Amber Carr
The Maiden and Disembodied Apparitions of Love, 2017
Oil on paper, 18 x 24″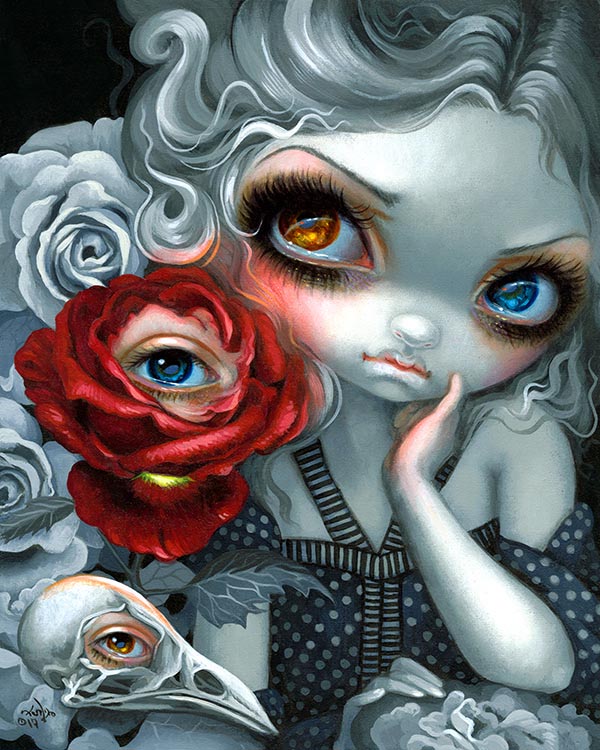 Jasmine Becket-Griffith
The Nightingale and the Rose, 2017
Acrylic on panel, 8 x 10″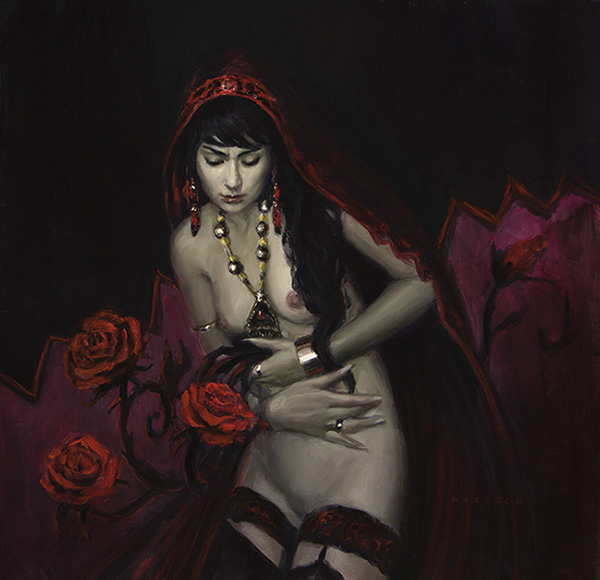 Nadezda
The Nightingale and the Rose, 2017
Oil on panel, 20 x 21″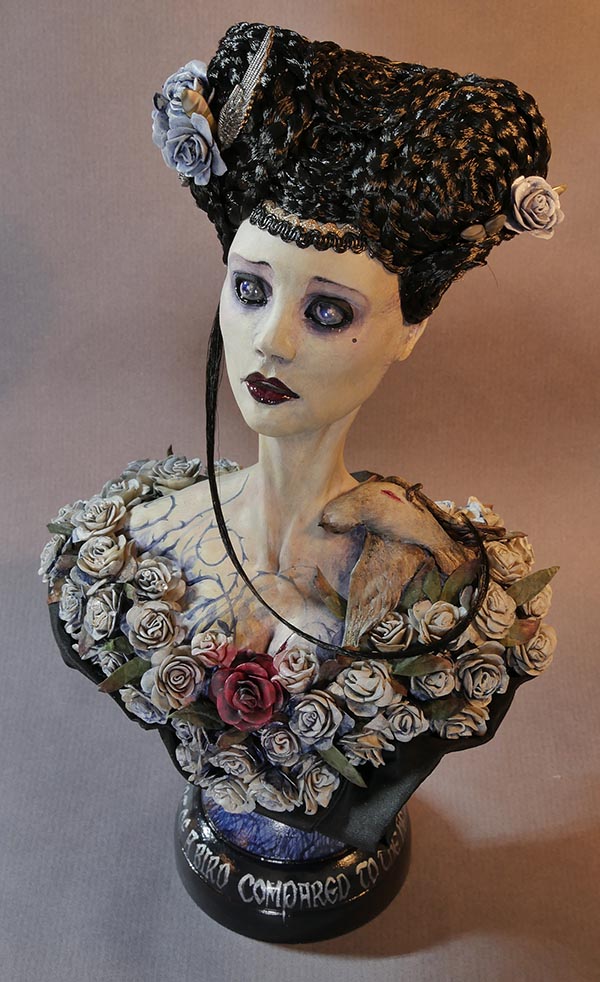 Virginie Ropars
The Nightingale and the Rose, 2017
Mixed media, 26.5 x 15 cm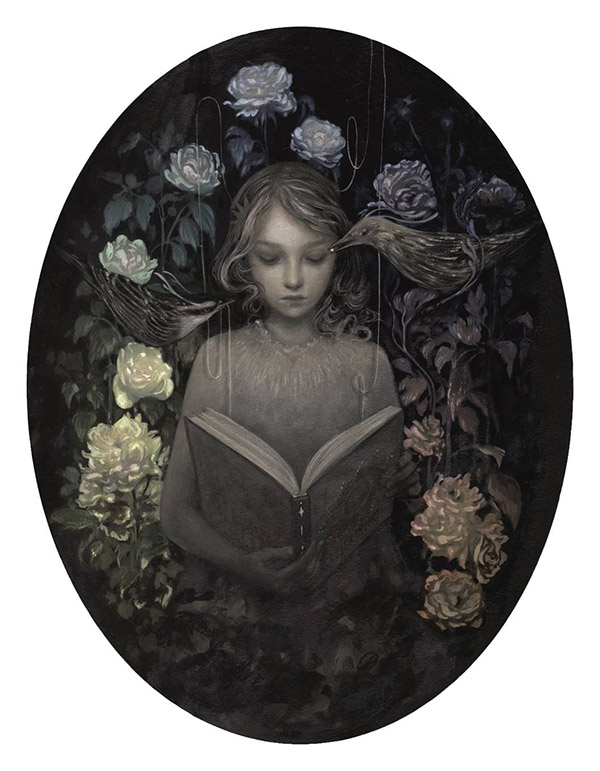 Amy Sol
Night Bloom, 2017
Oil on paper, 9 x 12″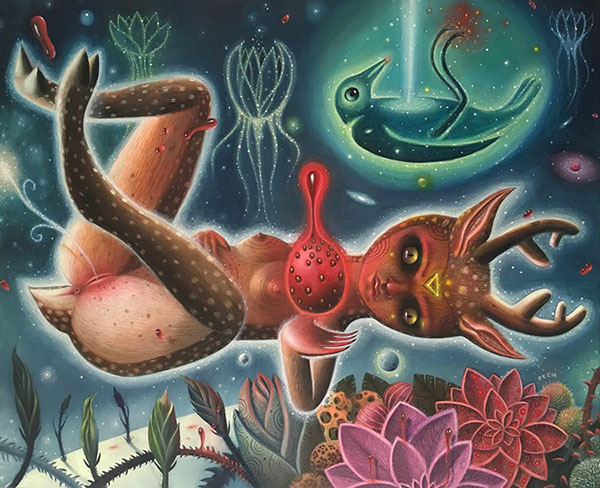 Peca
Bucolic, 2017
Oil on canvas, 20 x 24″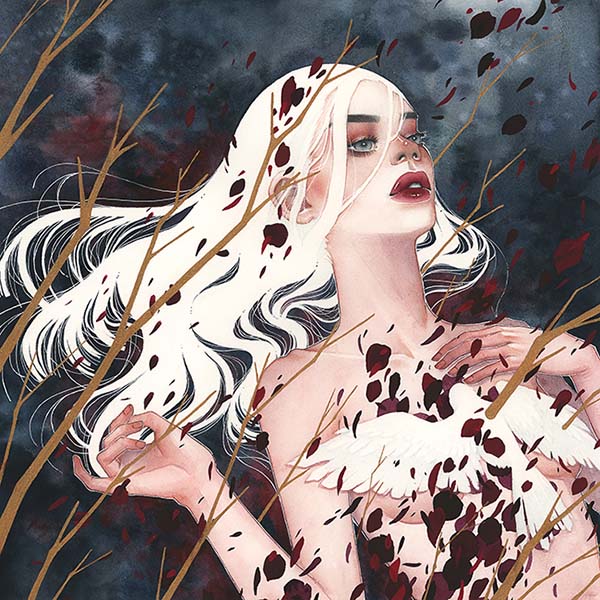 Hieu Nguyen
This Thing Called Love, 2017
Watercolour, graphite, coloured pencil, inks & acrylic on Arches paper, 50 x 50 cm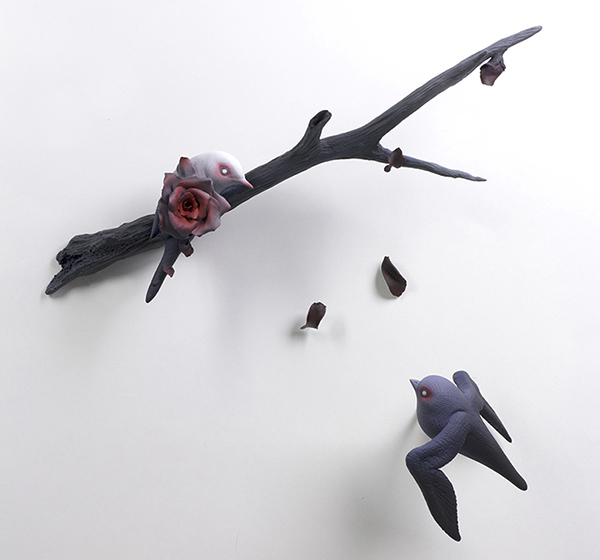 Erika Sanada
Fleeting, 2017
Ceramic, cold finish, 11 x 11 x 14″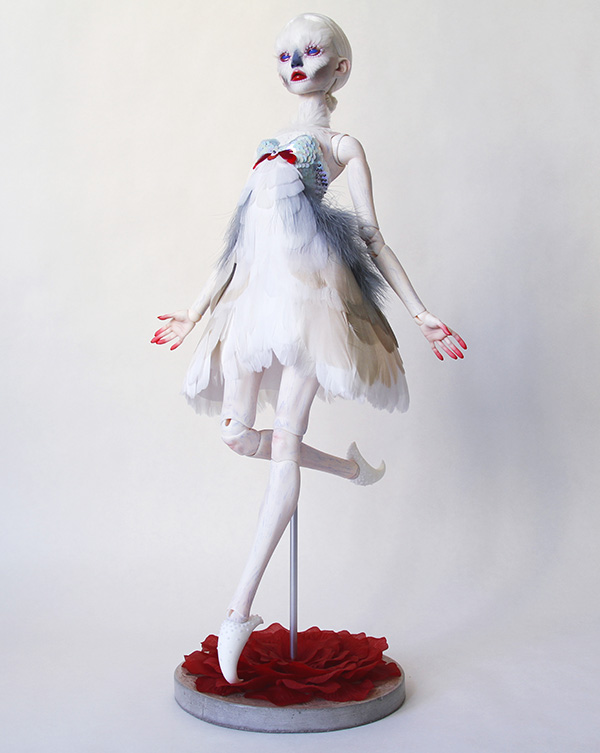 Emilie Steele
Soar, 2017
Resin, feathers, silk, sequins, beads, concrete, pastels & acrylic paint, 7 x 22″
Save
Save
Save
Save
Save
Save
Save
Save
Save
Save
Save
Save
Save
Save
Save
Save
Save
Save
Save
Save
Save
Save
Save