Every year, there is a certain excitement in the air as we, at Beautiful Bizarre Magazine, await the annual BLAB! group show. In its 12th year at Copro Gallery in Santa Monica, CA, this year's selection of work effortlessly suffuse the playful, the dark and the thoughtful under one roof in true BLAB! style. Curated by awarding-winning art director Monte Beauchamp, 2017 keeps the bar high sharing original art from over 40 prominent artists in a gallery, which much like the show, thrives on its ability to push through the boundaries of creative restraints.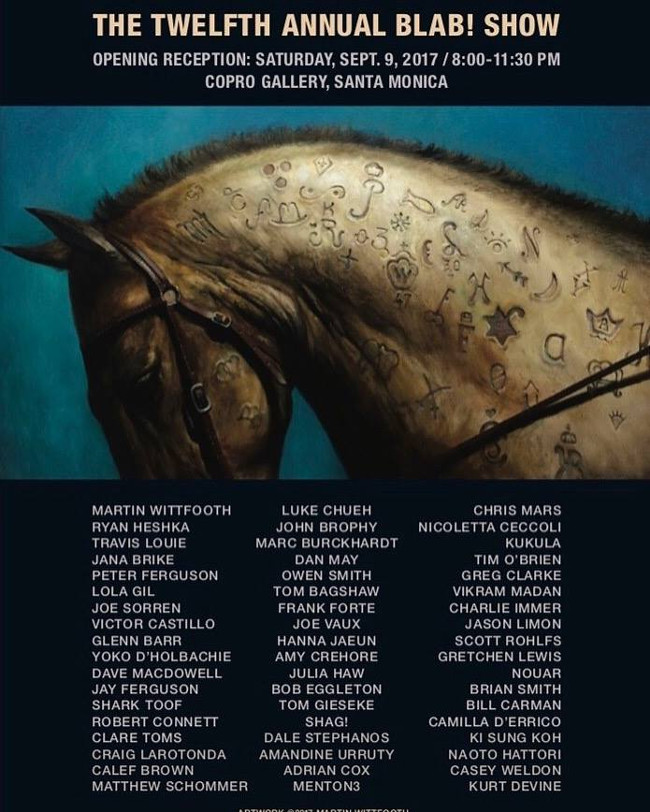 Exhibition Dates:
September 09 – September 30, 2017
Opening Reception:
Saturday, September 09, 2017 – 8:00-11:30pm
Copro Gallery
Bergamot Arts Complex, 2525 Michigan Ave T5, Santa Monica, CA 90404
Tel: 310-829-2156
Website | Facebook | Twitter | Instagram
Exhibiting Artists:
Adrian Cox, Amandine Urruty, Amy Crehore, Bill Carman, Bob Eggleton, Brian Smith, Calef Brown, Camilla d'Errico, Casey Weldon, Charlie Immer, Chie Yoshie, Chris Mars, Dale Stephanos, Dan May, Dave MacDowell, Frank Forte, Glenn Barr, Greg Clarke, Gretchen Lewis, Hanna Jaeun, Jana Brike, Jason Limon, Jay Ferguson, Joe Sorren, Joe Vaux, John Brophy, Julia Haw, Ki Sung Koh, Kukula, Lola Gil, Luke Chueh, Marc Burckhardt, Matthew Schommer, Naoto Hattori, Nicoletta Ceccoli, Nouar, Owen Smith, Peter Ferguson, Robert Connett, Ryan Heshka, Scott Rohlfs, SHAG, Shark Toof, Tim O'Brien, Tom Bagshaw, Travis Louie, Victor Castillo, Vikram Madan, Yoko d'Holbachie.
From the slick up close portraits by Scott Rohlfs to the sensually autobiographical elements by Jana Brike, it's hard not to find your own personal favourite in the mix. Lola Gil's mixed media painting feels disturbingly realistic, while Robert Steven Connett's work take you into a trip reminiscent of dream-like psychedelia. Elsewhere, there is something almost soothing in Joe Sorren's fantastical painting and Dan May's gentle creatures.
The exhibition will also feature a select cache of original drawings by Emil Ferris, taken from her fictional pictorial diary, My Favorite Things is Monsters. The publication has already generated a plethora of positive reviews, leading to recent early talks with America Beauty director Sam Mendes earlier this year (watch this space!)… Not to forget the kitch creations by SHAG, who effortlessly brings us back into the retro era with his stark, block colour combinations, BLAB! 2017 continues to take you on a visual and emotional rollercoaster along the walls of Copro Gallery for another year running.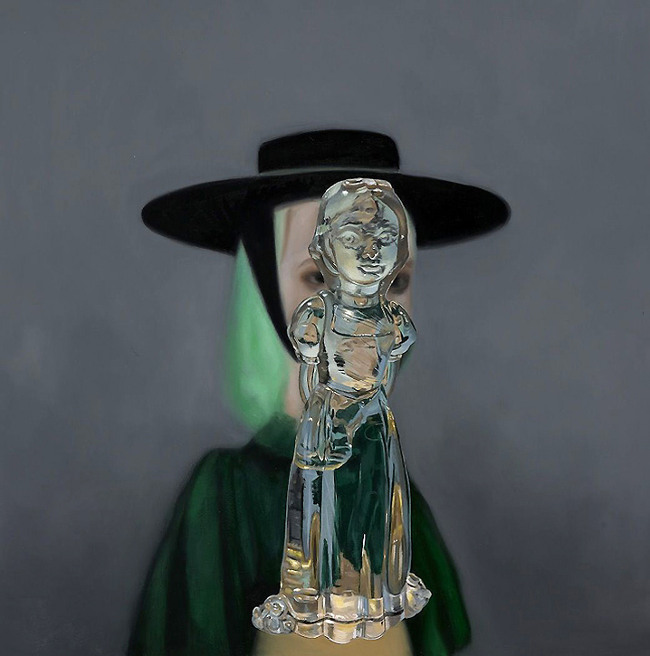 Lola Gil – Clear View
Press Release:
"Monte Beauchamp is an awarding-winning art director whose books have been featured in Vanity Fair, The New York Times, The Onion, The Believer, Flaunt, Bizarre, Graphis, Print, and ForeWard magazine, among others. His titles include Krampus: The Devil of Christmas (Last Gasp), The Life and Times of R. Crumb (St. Martin's Press), and Striking Images: Vintage Match Cover Art (Chronicle), New & Used BLAB! (Chronicle). He is currently working on a book for Simon & Schuster."
BLAB! Show 2017 will begin with its opening reception this Saturday, September 9, from 8pm – 11.30pm. The first 25 people to attend will receive a small catalog sharing the history of the BLAB! shows over the past years, created especially by Monte for this event.
For purchase inquiries and more details about any of the works, contact Gary Pressman, Gallery Director Copro Gallery, at [email protected] or call: 310/829-2156.
Chie Yoshii – Trickster
Nicoletta Ceccoli – My Puppy is Scared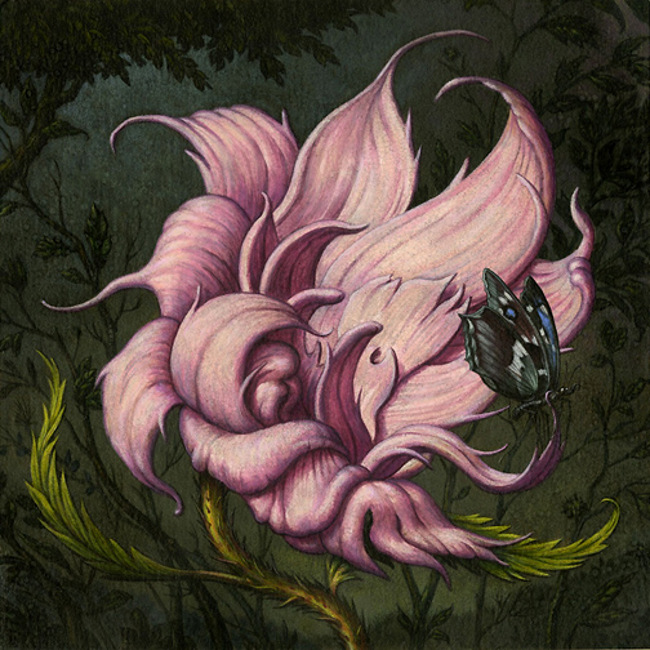 Marc Burckhardt – Ananke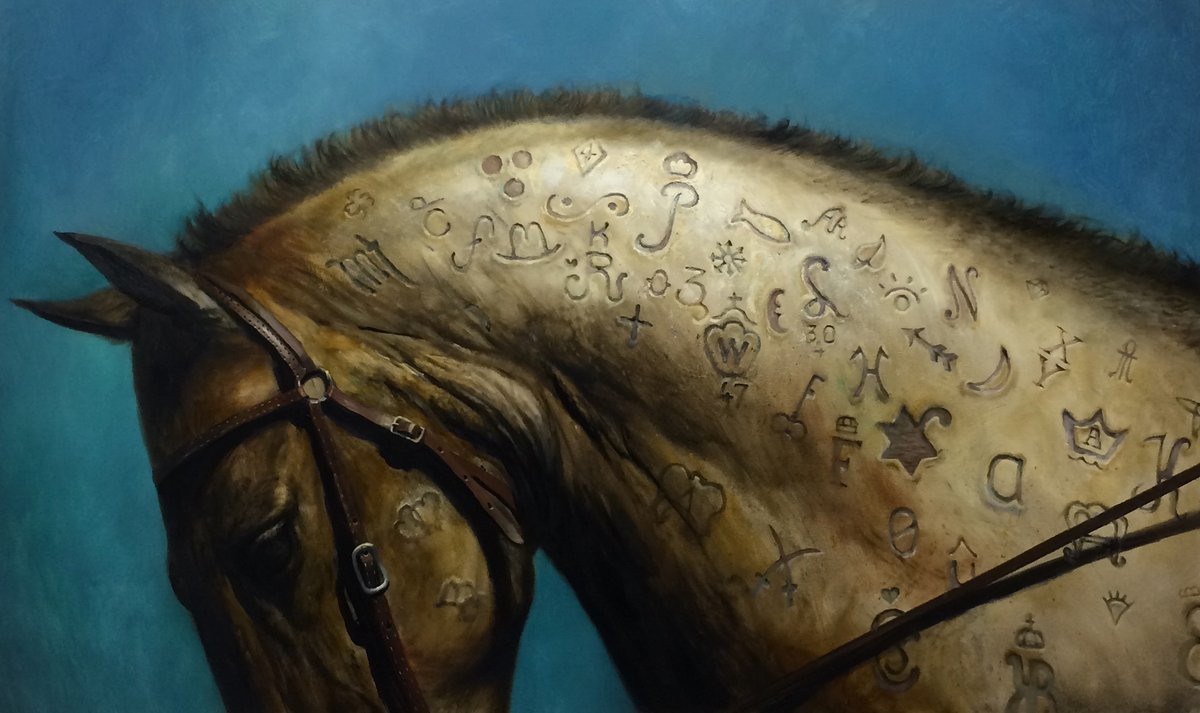 Martin Wittfooth – Branded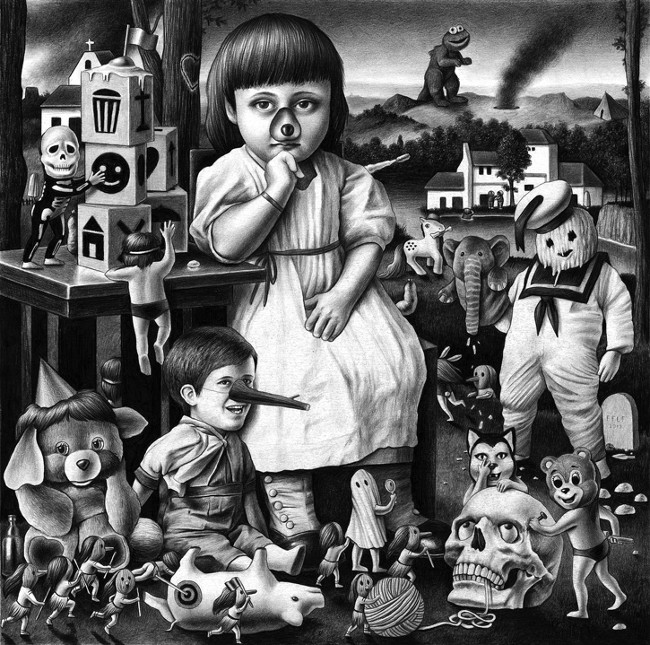 Amandine Urruty – Party Time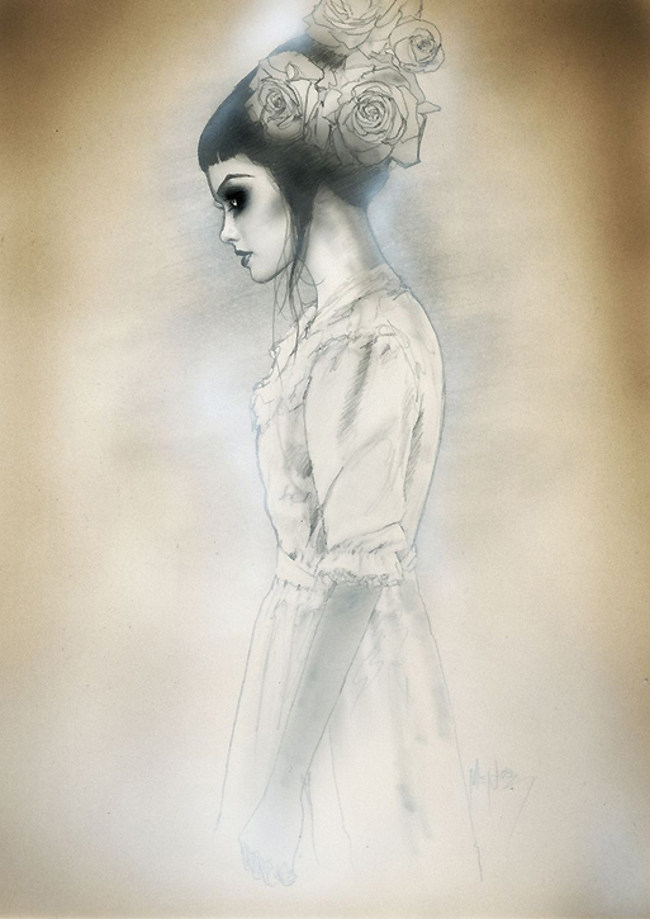 Menton III – In Ways We Don't Fail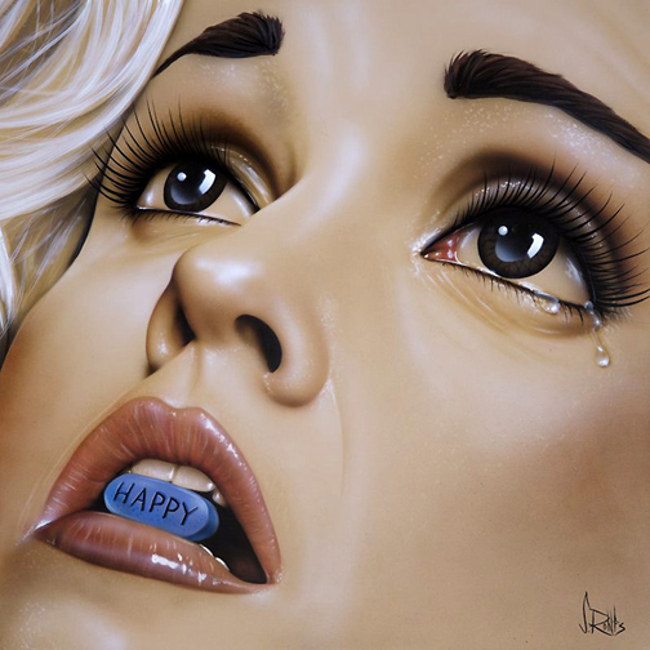 Scott Rohlfs – Happy Pill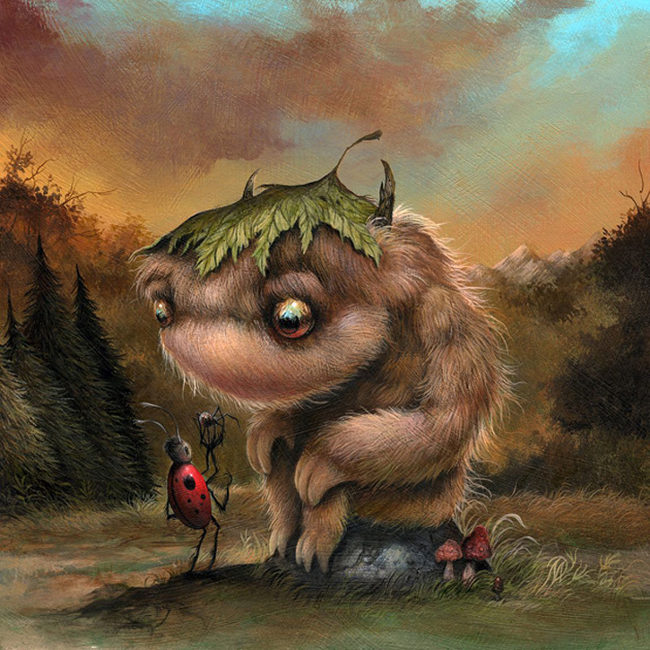 Dan May – Buggin'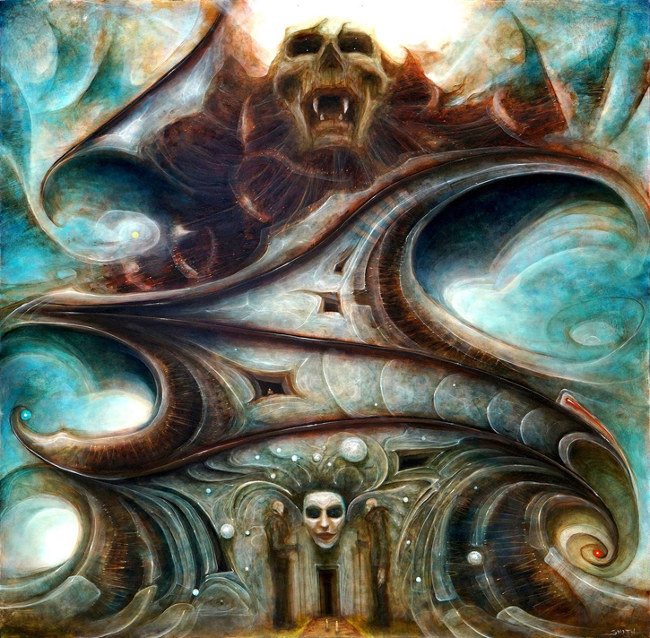 Brian Smith – Source Chamber
Robert Steven Connett – MICROVERSE V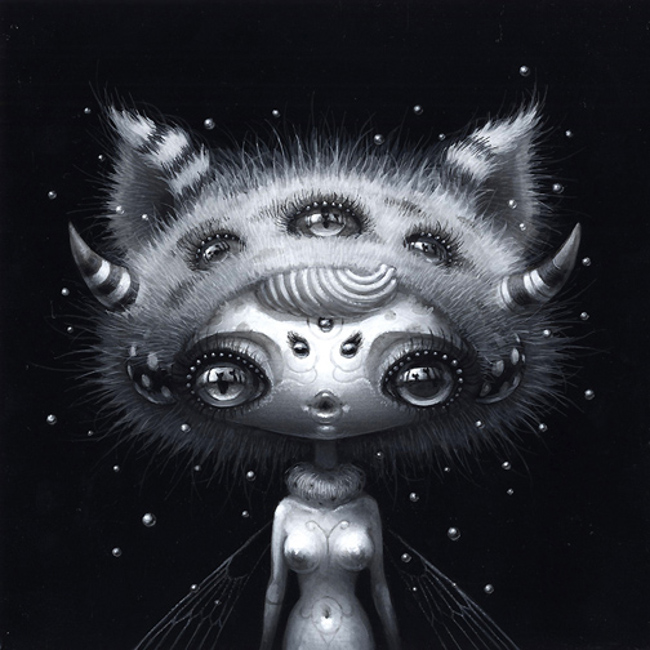 Yoko d'Holbachie – Kittens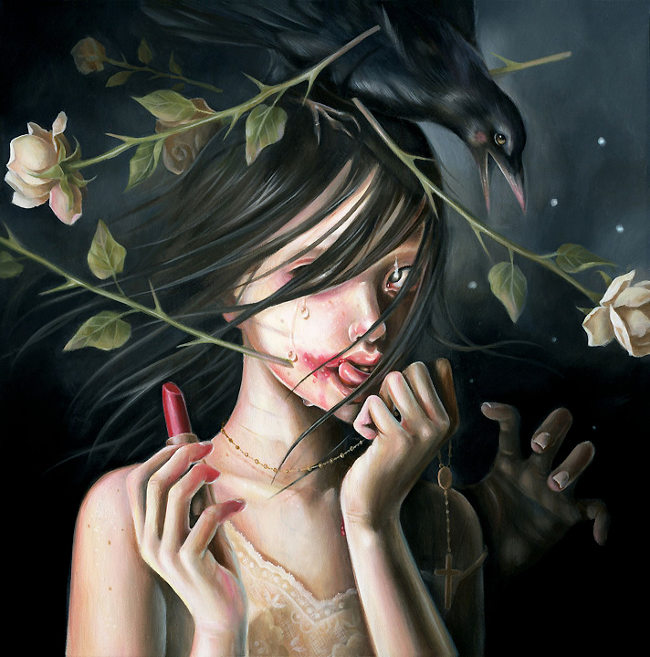 Hanna Jaeun – Innocence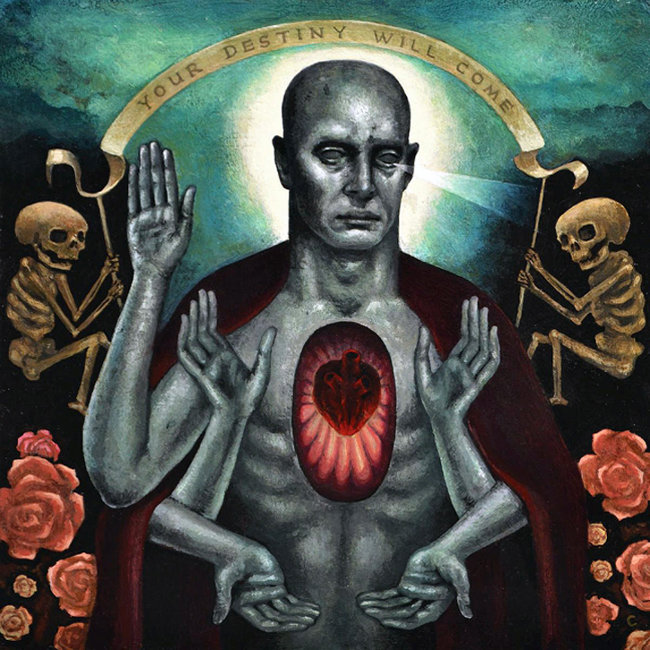 Craig LaRotonda – Your Destiny Will Come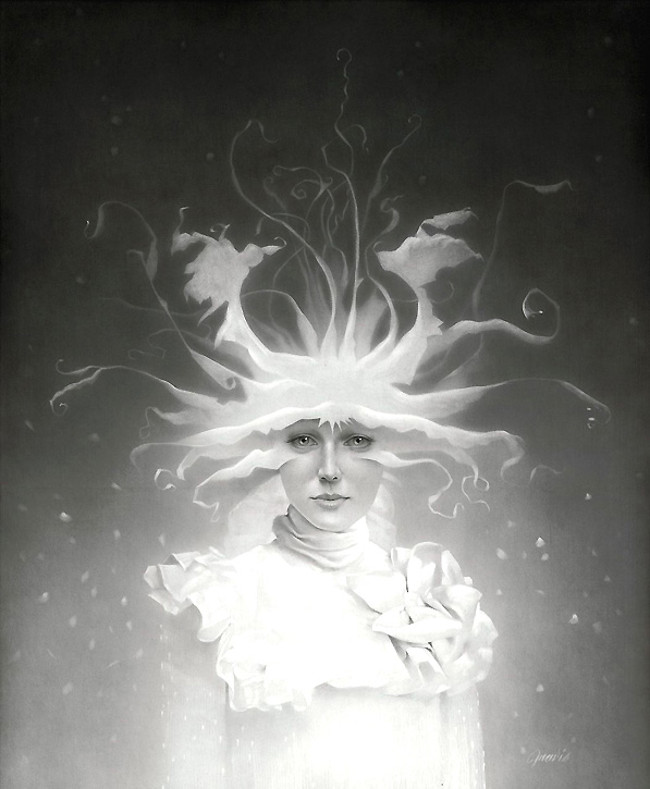 Travis Louie – The Ghost of the Seaweed Queen