If you need to satisfy your sweet tooth in a whole new way, Mara Trachtenberg's constructed photography takes the cake. Join hands with Mara and enter her topiary garden series, 'A Decadent World'.  This land of sugar is created by sculpting materials you'd see in a baker's kitchen. Inspired by cake decorators, Mara has perfected her confectionery sculpting skills over the last ten years after previously photographing slaughterhouses. Rice Crispy treats form the base of the sculptures, with subsequent layers of frosting added until complete. Every part of her imaginary world is made of sugar, right down to the frosting skies. She arranges the green and gold fondant figures and bushes into clean, symmetrical compositions before then photographing the scene.
"Once the sculptures are built, I spend time arranging them, lighting them, sometimes re-building them. Then I get the fog machine started and make the photograph. I use a 4×5 camera and a digital back. Then I do some slight manipulation in Photoshop."∼ Mara Trachtenberg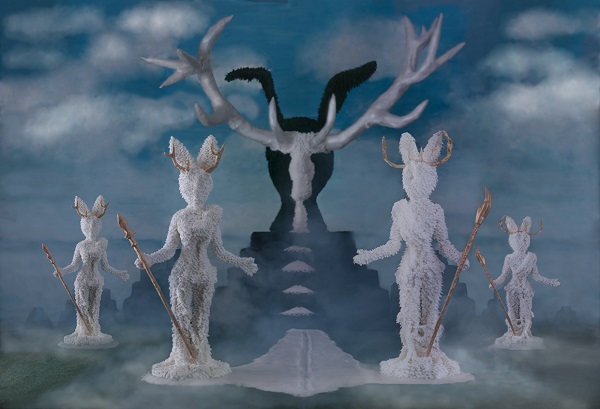 Using animals as symbolic objects, Mara's sugary landscapes explore the precarious balance of our perceived hierarchies between society and the rest of Kingdom Animalia. Mara describes her pieces as depicting power struggles and abundance. The subjects in her works are animal- human hybrids posed as if to worship, or to be worshiped. Figures accented with gold, crowns, and scepters are positioned to look down upon their "subjects" as the subjects appear to look up to the figure in power. Serious meanings behind the works are complimented by the fun and sweet medium used to create them. Eat up the decadence that is A Decadent World and discover the place where nature and culture grow into each other.
Mara kindly answered some questions about her process, the challenges of being a parent, and former gallery president of Hera Gallery.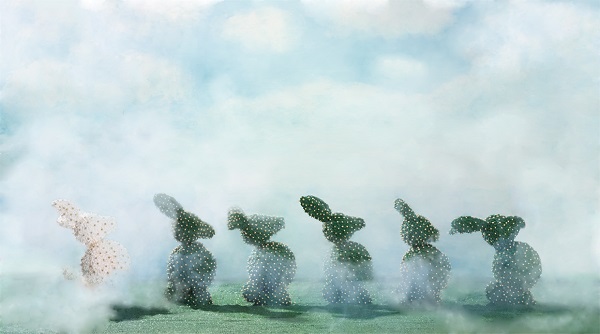 Your final images feel large…life-sized. I feel that I, myself, could walk through them. What is the scale of your original sculptural scenes before photography, and what are the sugary materials you use to create them? What challenges have you faced with fondant materials?
 I'm thrilled that you say that! The final images in this series are printed at 24×30" and 24×36". They are slightly larger than the sculptural pieces that I make to be photographed. The sculptures are made out of cake decorating materials, sugar, fondant, royal icing, dragees, food coloring, etc. The biggest challenge I face is the weather and the impermeability of the material; I need to keep my studio climate controlled, humidity just melts the work. Mice are another challenge I have faced, although not in my current studio. The other challenge was teaching myself to work with the sugar. I am not a trained pastry chef, so I did a lot of research and trial and error at the beginning (9 years ago). The ephemeral quality of the material is something I explore through photography.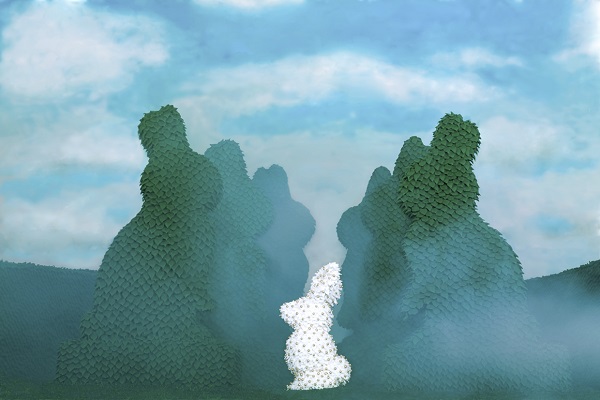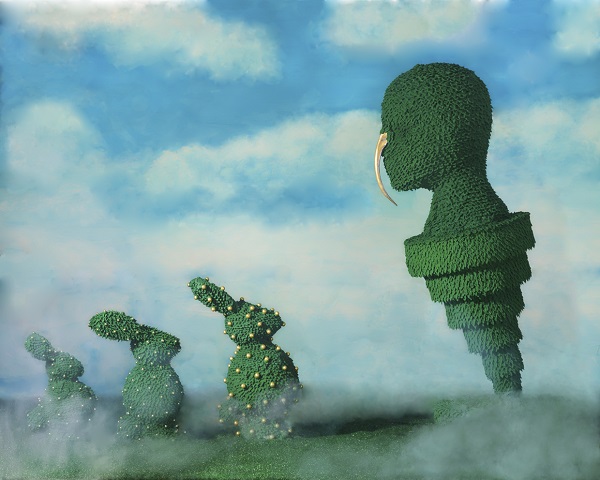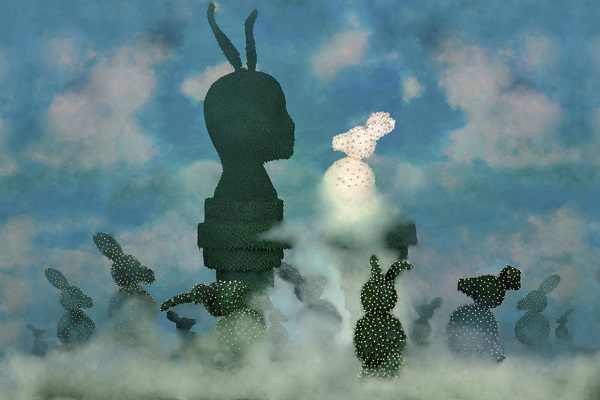 Your pieces explore the relationship(s) between humans and the rest of the animal population. They are playful, but I detect a little bit of a more sinister side as well. What else are you trying to convey, or hope that viewers take away?
The facet of that relationship that I am honing in on is the power dynamic inherent in the human/animal relationship…I am looking for ways to express this hierarchy, deities, royalty, serfs…I am attempting to use visual methods of picturing power and powerlessness.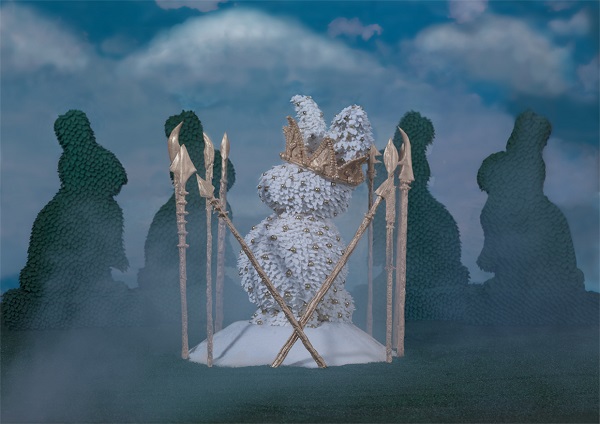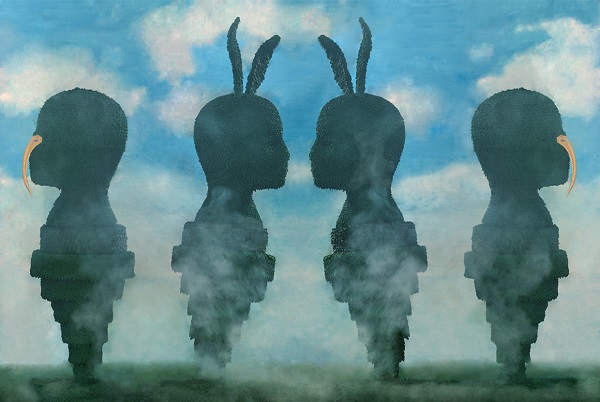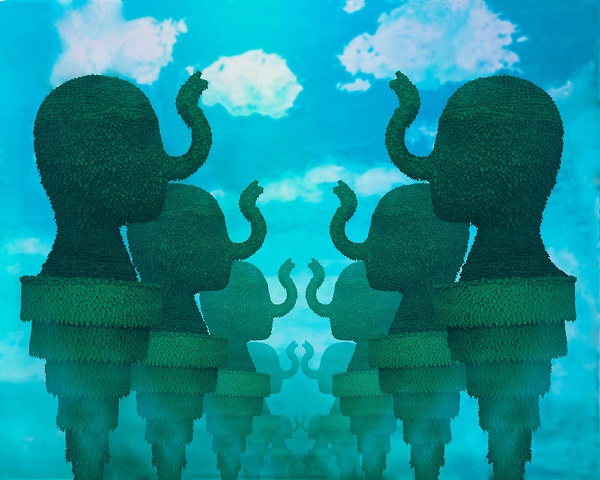 Confectionery seems to be a more recent medium for you. An artist's evolution is always fascinating; how did sugary goodness become your weapon for expression? I would love to have a run through of your artistic growth.  
The story I like to tell is that when I was nursing my daughter, (10 years ago) I watched a lot of television, especially "Ace of Cakes". I was fascinated with malleability of the material and the ambiguous nature of sugar.  It is caloric yet non-nutritive, it is a product that is the result of a cultural transformation of nature, its production has a power dynamic between the people who produce the sugar and the companies that sell it, and a power dynamic between those who can afford to have it in abundance to make decadent, elaborate cakes for celebrations and those who cannot afford food at all.
Coupled with my interest in animals as symbolic subject matter, I wondered if I could use cake maker's media to make art, and I love a challenge!  So I spent a year learning how to work with fondant, royal icing etc. and then I started. Prior to the work I was re-creating scenes from fairy tales using preserved bunnies that I dressed up as my characters, that series was called "The Suspense of Re-Animation". The work prior to that was stilllife, using animal parts from a slaughterhouse and baby toys…the series was called "The Continuum Series", and prior to that I spent a year photographing in a slaughterhouse.
Not only are you a professional artist, you are also President of Hera Gallery and a mother.  How would you say these commitments affect and influence your work or production? What would you like to tell the world about raising a family as an artist, and what advice would you give other artist-mothers out there?
I am stepping down as the President as of August 1, 2016. My commitment to Hera is about honoring the women who started Hera 40+ years ago and the history of art in the US, Hera is one of the oldest women's art cooperatives in the country. I feel strongly that Hera exists for the artists in my non-urban community and for the citizens of my community; it makes living in a small town in a small state [Rhode Island, USA] so much more interesting, vibrant and viable for everyone, artists and viewers alike. The Hera commitment and being a parent are sometimes a drain on my studio practice, but sometimes they also energize it. They have both taught me about balancing my time, and that my studio practice is what gives me energy for the other work (teaching, parenting, Hera).
Being a parent is an all-encompassing job, and so is being an artist. Sometimes I think I have struck a perfect balance that allows me enough studio and enough family time, then I have weeks where my daughter is ill, or is home and I can only find a few late night hours to work and I feel guilty. Then there are deadline times, where I have very limited time with my family and I feel guilty. I would like not to feel guilty and conflicted around all of my responsibilities. My advice to other parent-artists is to work as much as you can or have the energy for, but find time to enjoy your kids, and let go of feelings and ideas of perfect parenting and children as well as guilt.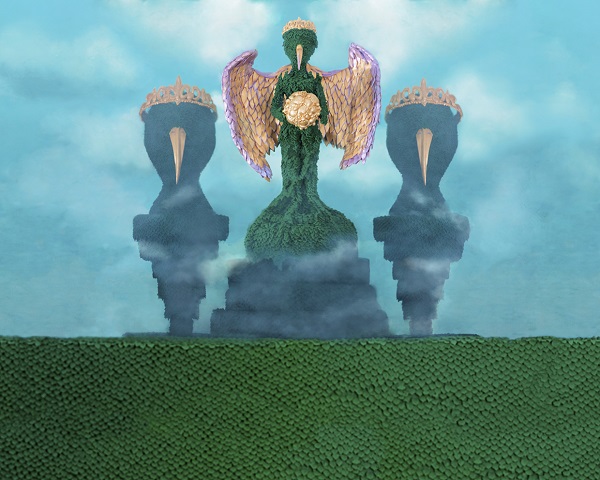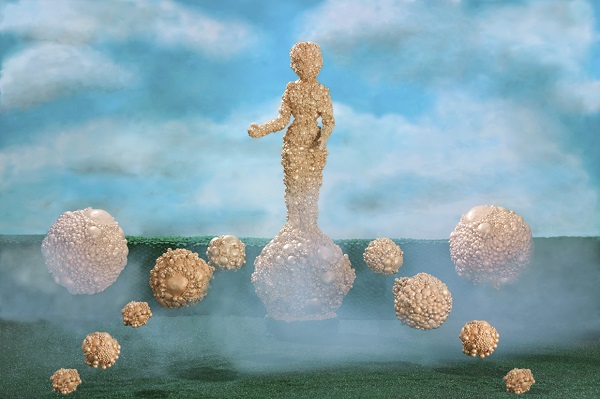 You recently were awarded a Fellowship Grant from the Rhode Island State Council on the Arts. What projects, and future endeavors, are you working on that you'd like to share?
I'm working on ways to expand my practice with the question of what is the best way to immerse my viewers in this imaginary world I have created. I have been building dioramas, a way to show the sculptures that work similarly to the photographs in that I am controlling how the sculptural elements are seen. Also, I am exploring stop motion animation, and projections, and am working on an installation idea using the above as elements to create a Decadent World, Trophy Room.