Beautiful Bizarre Magazine Issue 14 is on sale! We're proud to announce to announce Issue 14 with Jasmine Becket-Griffith's incredible painting on the cover is out now! Buy this issue via our stockists or shop online today.
Beautiful Bizarre is the freshest contemporary art magazine for artists, designers, enthusiasts, collectors and galleries. We are a unique quarterly that's individual, creative and cool. If you love visual or wearable art, then you will love Beautiful Bizarre Magazine!
Beautiful Bizarre Magazine Issue 14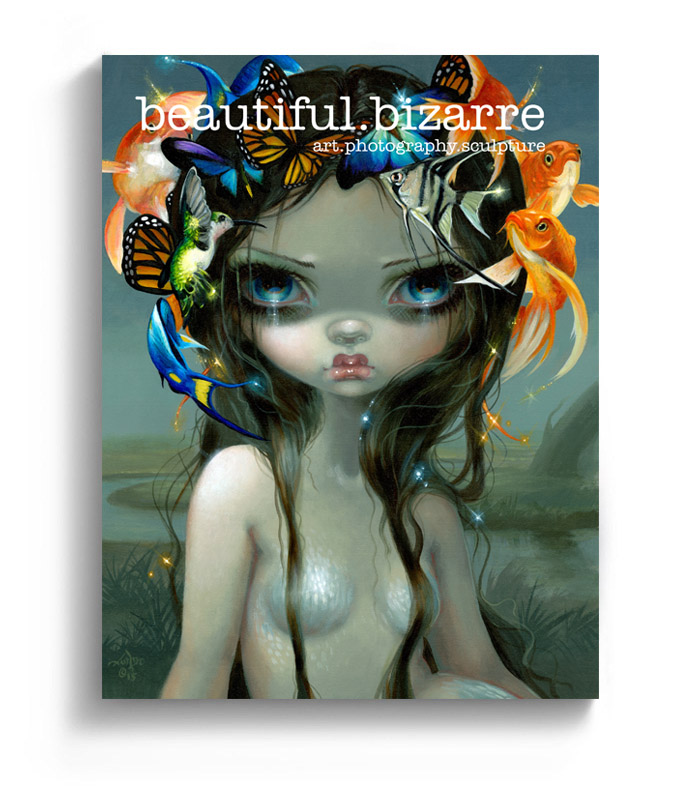 Beautiful Bizarre Magazine Featured Artists:
Jasmine Becket-Griffith [cover artist]
Jeremy Mann
Jeremy Geddes
Derek Gores
Dorielle Caimi
Julie Filipenko
Nicomi Nix Turner
Ellen Jewett
Brian Ziff
Nicol Vizioli
Welcome to the new issue – we hope you find it inspirational. Collect the beautifully published coffee table book in print or download to your digital device, and join us in Wonderland.