Modern Eden Gallery proudly presents solo exhibitions from New York based artist Lori Nelson and San Francisco Bay Area based artist Michael Campbell. This is a recipe sure to satiate your artistic cravings. So what are you waiting for? Dive in and enjoy these highly anticipated bodies of work that meld the creative visions of two notable artists for one truly fascinating experience.
There's so much to see and experiences in these beautiful collections. Join Modern Eden Gallery in celebration of Lori Nelson's, "Decamp" and Michael Campbell's, "Eternal Return", opening this weekend!
Opening Reception: Saturday, March 12, 2022 | 6–9 pm
Exhibition Dates: March 12, 2022 – April 2, 2022

Modern Eden Gallery
1100 Sutter Street | San Francisco, CA 94109
Wednesday–Saturday, 12–5 pm
For press inquiries or sales, please contact Modern Eden Gallery Director Kim Larson at [email protected]
General Information, please email [email protected]
---
Lori Nelson is a Brooklyn and Catskills-based painter whose narrative work incorporates aspects of traditional portraiture, Magic Realism, and vintage story-book illustration. In her ongoing "Cryptotween" series she explores the vulnerability and essence of what it means to be young and monstrous. Nature and technology also play prominently in her paintings as do the "homey" aspects of her homespun childhood built around self-reliance in a religious household in the West.

Nelson has exhibited her work internationally and has been widely covered in a variety of media including Vice, Hi-Fructose, Juxtapoz, Beautiful Bizarre, and Flavorwire. For nine consecutive years, Nelson has worked in different capacities with 4heads, the New York City nonprofit organization that produces the annual Governors Island Art Fair. Among her duties, Nelson has served as the director of the Artist in Residence program and director of the art fair's small-works pop-up shop.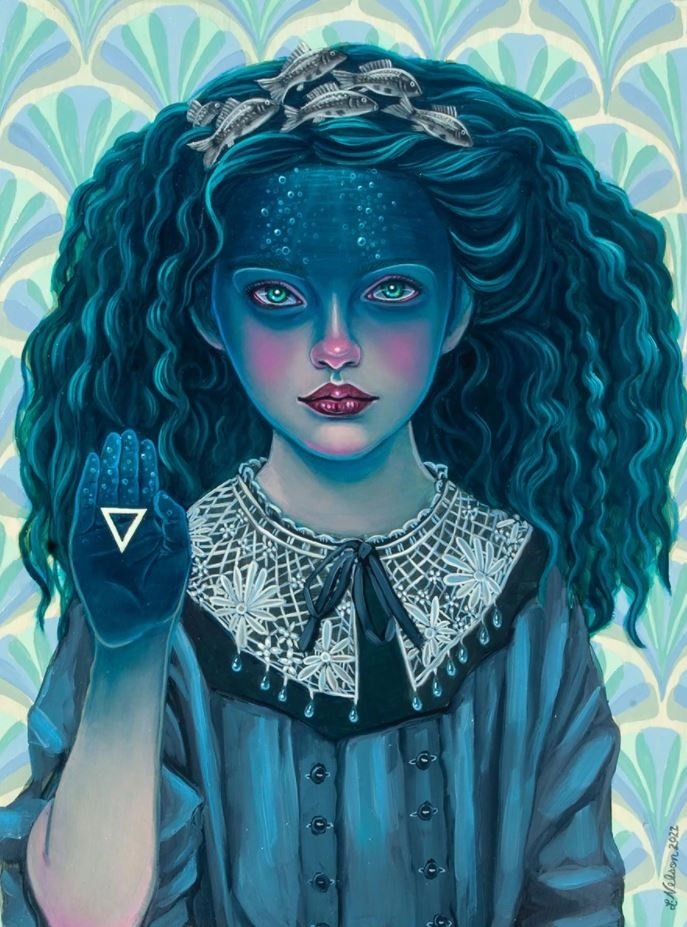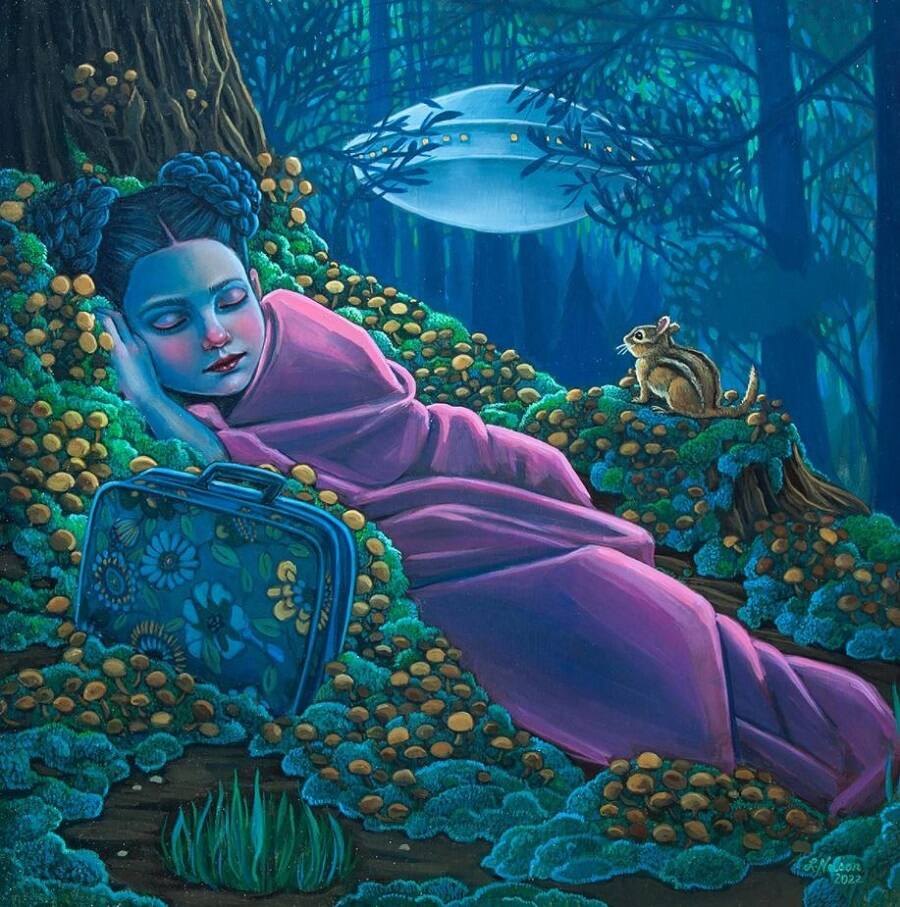 Michael Campbell lives and works in the San Francisco Bay-Area. He grew up in the Midwest in the 1970's amid the handicraft movement with a home full of macramé, decoupage, and paper-mâché. 1,600 miles away from Haight-Ashbury, he made God's eyes in Cub Scouts and glued macaroni onto wooden crosses in Sunday School. From an early age, handcrafted objects and the divine were connected.
"My work explores our connection to the mysterious fungi kingdom. I'm curious about death and what lies beyond. As decomposers of dead, organic matter, mushrooms are symbols of the imminent life and death process. They release enzymes to feed on dead, organic matter. It's a fascinating juxtaposition; an organism that cleans and clears away dead matter and an entheogen that, when ingested, brings about transcendent states of consciousness.
I'm interested in our perception of the eternal, the divine and the otherworldly through objects that bring about an alternate mythological narrative spoken through the voice of nature. This narrative suggests, counter to Judeo-Christian teaching, that we are all connected to the natural world and its ecosystem. A new earth-centered liturgy is offered by saintly objects and altars that seem to grow from the forest floor."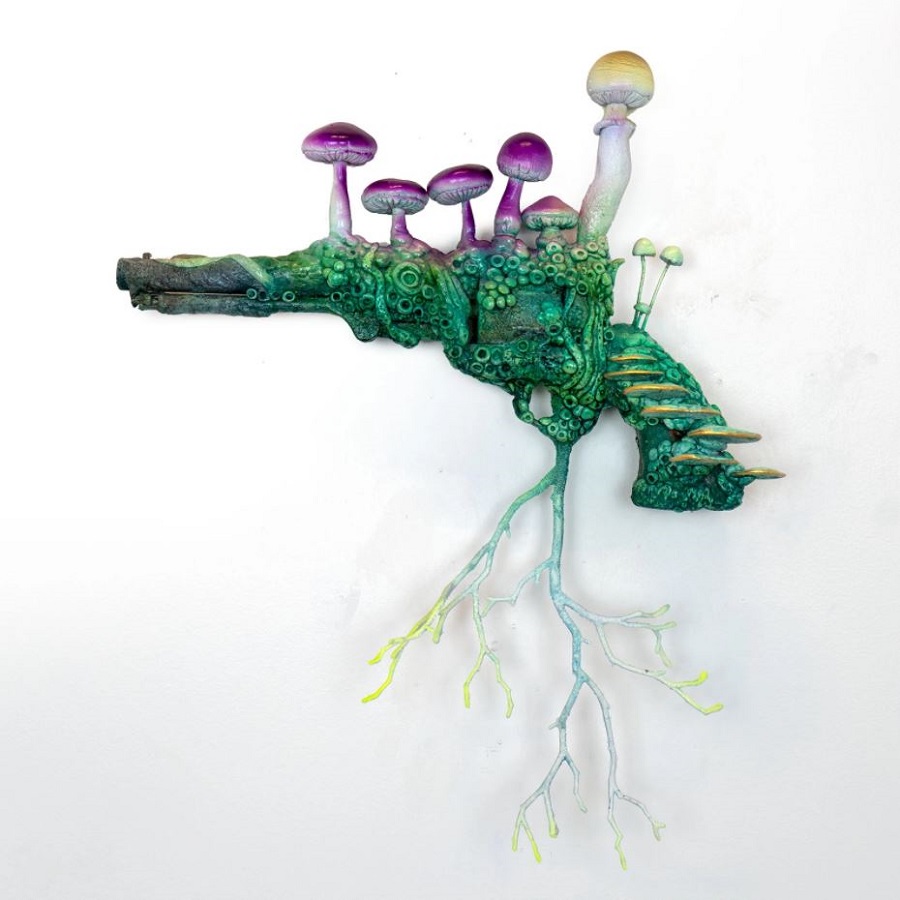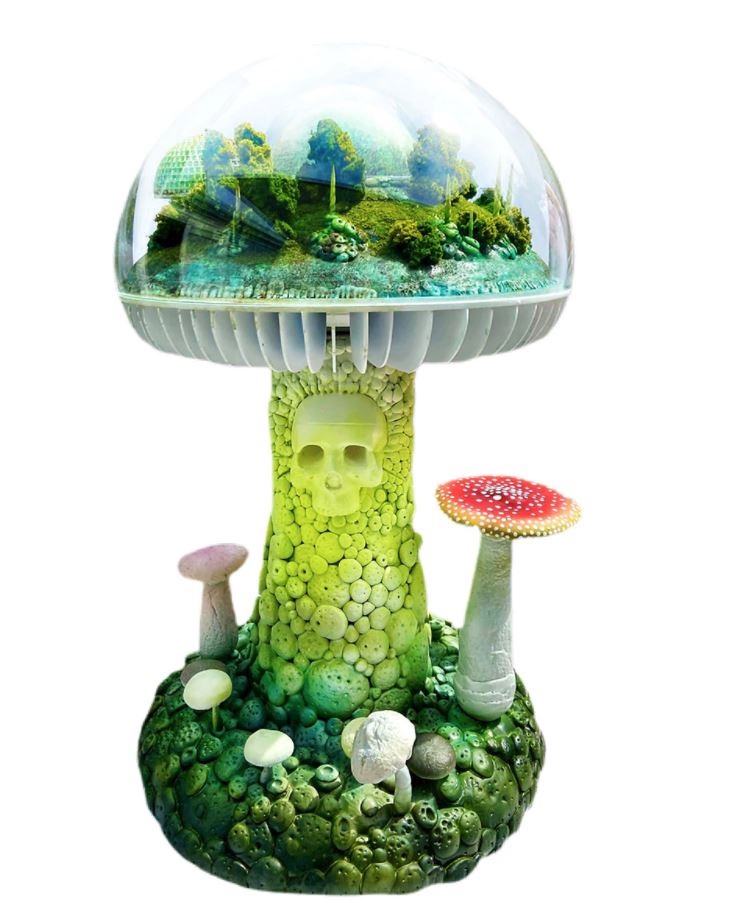 Modern Eden Gallery Social Media Accounts