Beautiful Bizarre Magazine is proud to announce that issue 5 with Aaron Nagel's incredible work on the cover, is out now! Buy this issue via our stockists or shop online today.
Beautiful Bizarre is the freshest contemporary art magazine for artists, designers, enthusiasts, collectors and galleries.
We are a unique quarterly that's individual, creative and cool. If you love visual or wearable art, then you will love Beautiful Bizarre Magazine!
Beautiful Bizarre Magazine Issue 5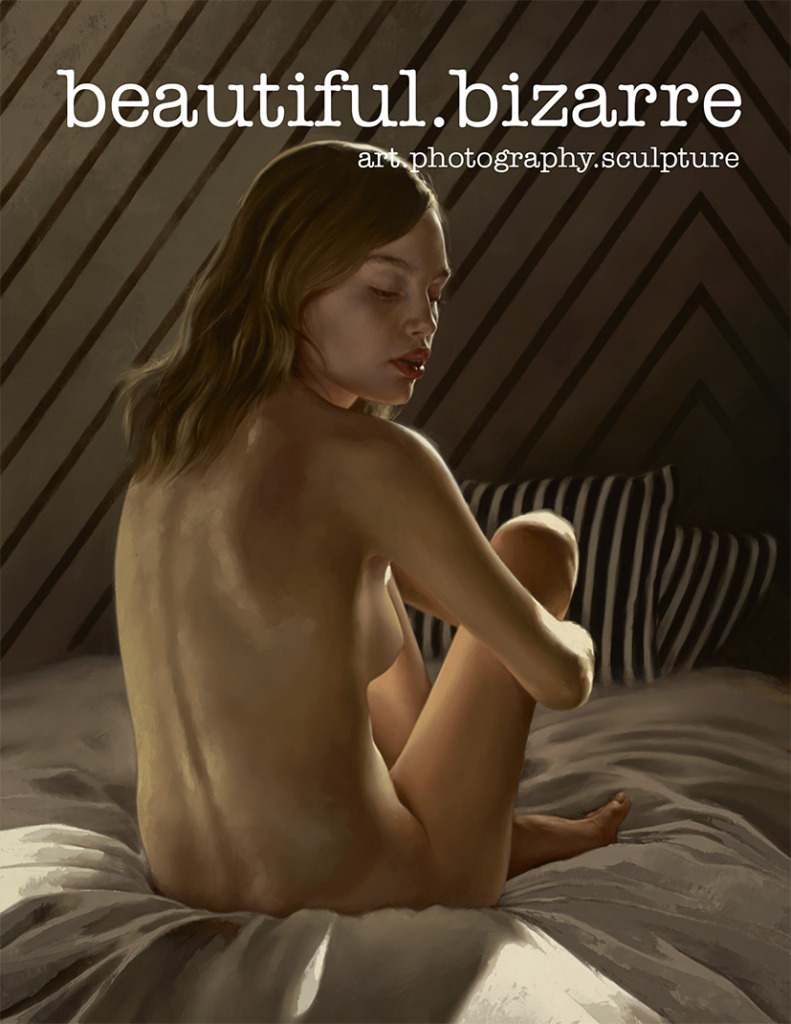 Featured Artists:
Aaron Nagel
Sylwia Makris
Sarah Joncas
Mecuro B Cotto
Aron Demetz
CallowLily
Leslie Ann O'Dell
Casey Weldon
Group Feature:
Leslie Ditto, ONEQ, Darren Black, Derek Gores, Tom Bagshaw, Shawn Barber, Sam Jinks, Tatiana Suarez, Thomas Babeau, Vanessa Dakinsky, Mandy Tsung, Klaudia Gaugier, Calin Moldovan, Edith Lebeau, Tati Ferrigno, Fernando Vicente, Rebeca Puebla, Bruno Perillo, Kevin Peterson, Tyson Mcadoo, Melissa Hartley, Gustavo Rimada, Rod Luff, Leila Ataya, Caitlin Hackett and Christina Mrozic, Fin DAC, Pamela Wilson, Celine "Citronrouge", Jennifer Haggerty, Diego Fernandez, Danny O'Connor, John John Jesse, Alana Dee Haynes, Sandra Chevrier, Gabriel Moreno, Cate Rangel, Katja Kat, Minjae Lee, Scott Rohlfs, Krassimir Kolev, Jaime Ibarra, Mai Ja, Julie Filipenko.
Welcome to the new issue – we hope you find it inspirational. Collect the beautifully published coffee table book in print or download to your digital device, and join us in Wonderland.
Save