Pokras Lampas is on the list of those rising young artists coming from street art and of course full of talent, such as Retna and Luca Barcellona, who have seriously caught the eyes of the public and trending brands with their modern use of calligraphy. Based in Russia, Pokras has shrewdly moved his work from walls to a more seducing medium, naked women, allowing him to emphasize his mastering of letters with some sensual and eye catching photography. This may even be an artform Babestation fans can appreciate and get behind.
Interview with this cunning and promising contemporary artist, below.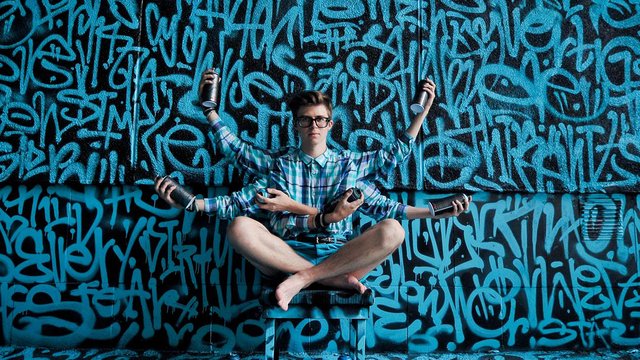 What leaded you to calligraphy and graffiti ?
I have done my first graffiti 7 years ago after befriending Ante, a leading graffiti writer from that time. I have chosen letter-based forms, inspired by wild style pieces from USA and Germany. I think that learning typography through graffiti is a really good way for learning, because it's like a game, but with some serious knowledge.
Three years ago I have started to practice with calligraphy and lettering. This was easy for me after doing many tags and handwriting on walls and big sizes of paper, and also I knew design and typography terms like kerning, ligatures and composition. So, it was a sort of reborn of my style, based on gothic blackletters, but with graffiti roots of style and fame in that community.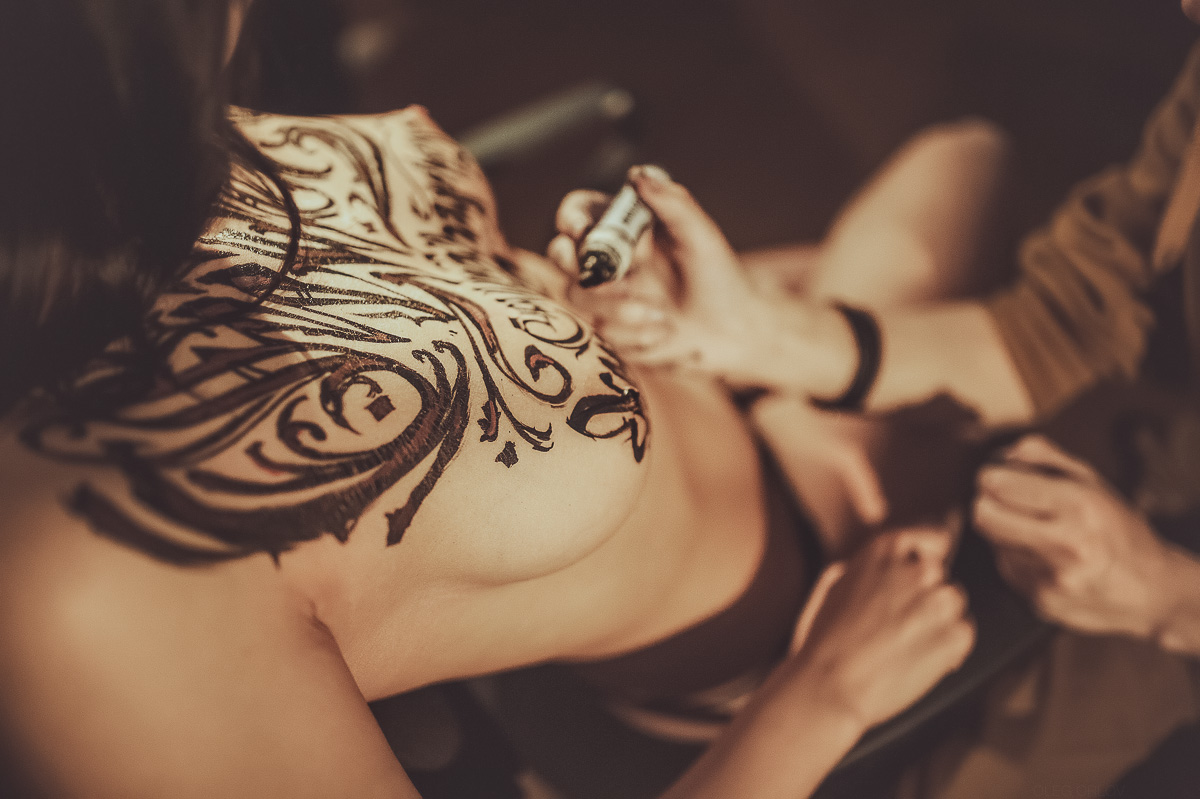 Journalists use the portmanteau word « calligraffiti » to describe your work : your thoughts on it ?
I think this is the best way to describe my outside projects, but I am also a lettering based logos designer, and artist too, because I enjoy gallery projects, canvases and street art projects. I think this is really important – to try everything in order to catch more and more experience, inspiration and connection with other creative guys.
How did you come with the idea to calligraphy on bodies ?
I love girls, and I like to experiment with my style and surfaces too. So it was predictable that I will write on woman bodies. I think that calligraphy will increase their beauty, and I really enjoy when the result of my work is that successful.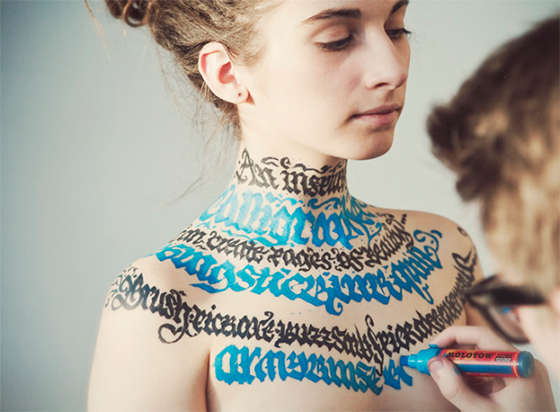 What is the most challenging part about doing calligraphy in a world attracted by digital art ?
I think that calligraphy in our time have a new reborn, rightly thanks to the new wave of technologies and possibilities. And I have the feeling to be a captain in the sea, exploring new forms of letters and their visualising. And this is really exciting ! I mean that now calligraphy is going to be part of the digital world, and the main challenge would be to collaborate with designing, using new instruments and mixing that all with digital and outdoor possibilies.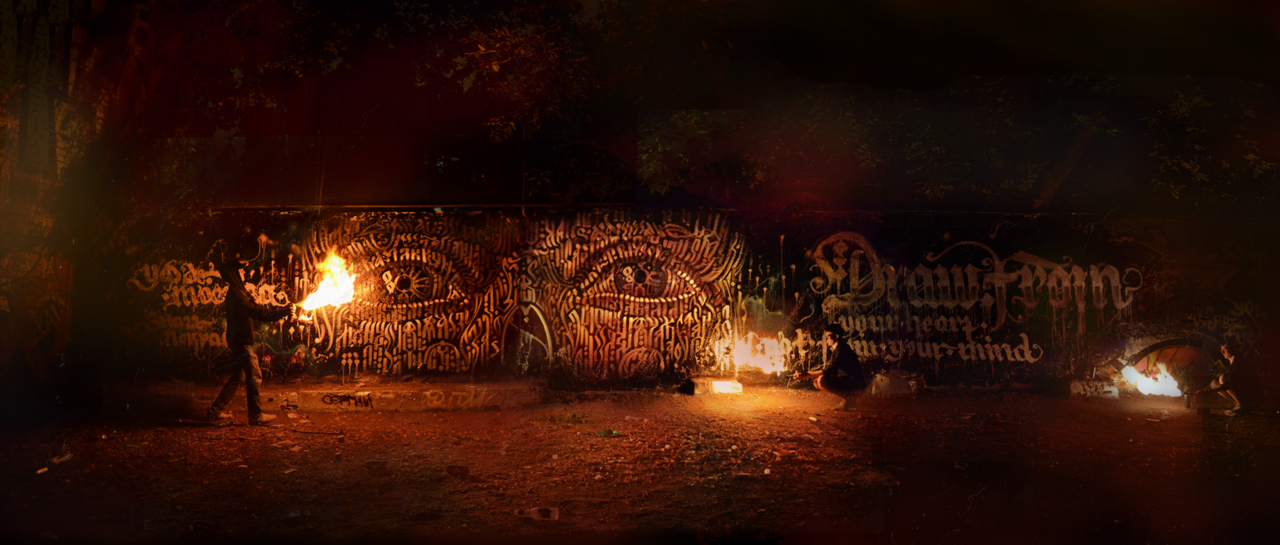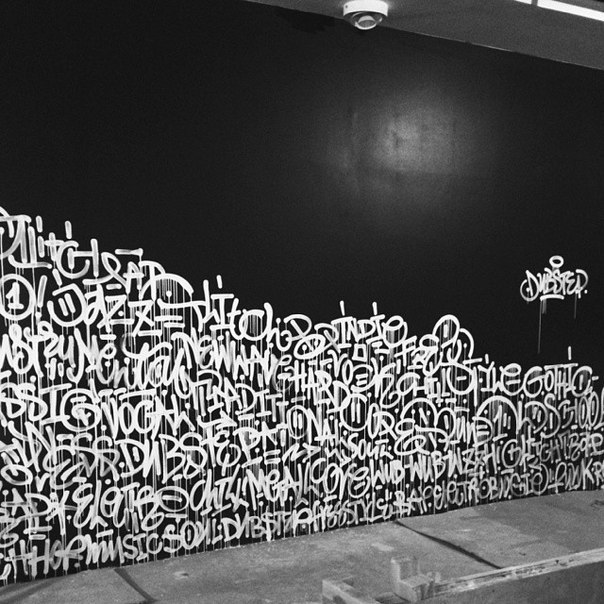 What do you prefer : living canvas, real canvas or walls ?
I like working on different surfaces, even unusual ones like cars or big subway hall, and I enjoy to try them all !
Which tools and techniques do you use to create ?
I am trying to mix different styles and instruments, like graffiti markers, flat brushes, pilot parallel pens, brushpens, cola pen, spray cans with custom caps, and everything wide what can be used in my work! I think that experiments with tools improve my skills too.
There are some similarities between your calligraphy on girls and tattooing, especially lettering tattoos : are you connected with the tattoo world ?
Yes, I am connected with them and sometimes working on different tattoo sketches, based on calligraphy.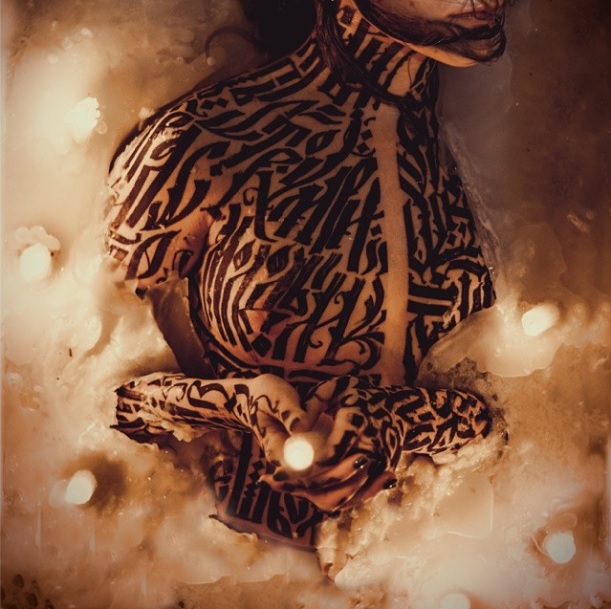 If someone were to tell you that drawing on naked women is sexist, how would you answer this person ?
I don't care about what people think. Because if anyone see in my project something else than art, this is not my problem.
What are your main inspirations, artists you admire and perhaps dream to work with ?
I am inspired by everything, such as music, design, travel or new experience. About artists, I really enjoy Luca Barcellona's work : his work with flat brush is great.
What are your future projects ?
I have a big project called "Geometry Everywhere", based on mixing geometry shapes and forms with calligraphy patterns. This project will be on cars, canvases, gallery and street walls, everywhere! I have already started it with a piece on a wall in Perm Museum on Modern Arts last month.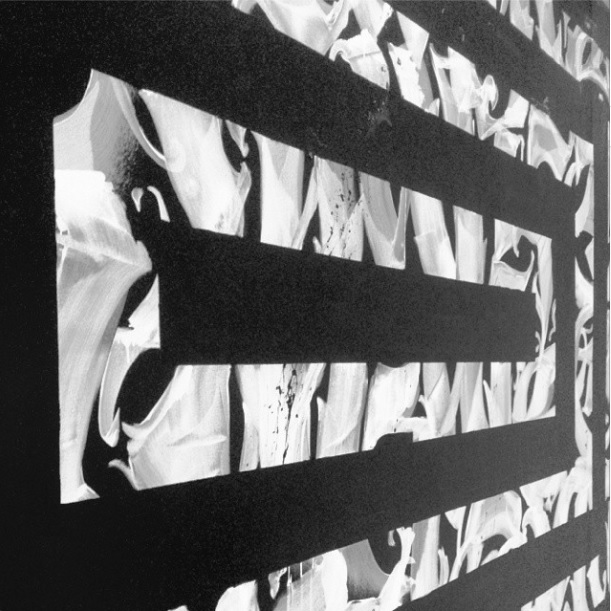 Which word would you love to calligraphy on a girl ? Why ?
"Pokras Lampas"… Because why not! (laugh)
Follow Pokras Lampas on his brand new Facebook Page.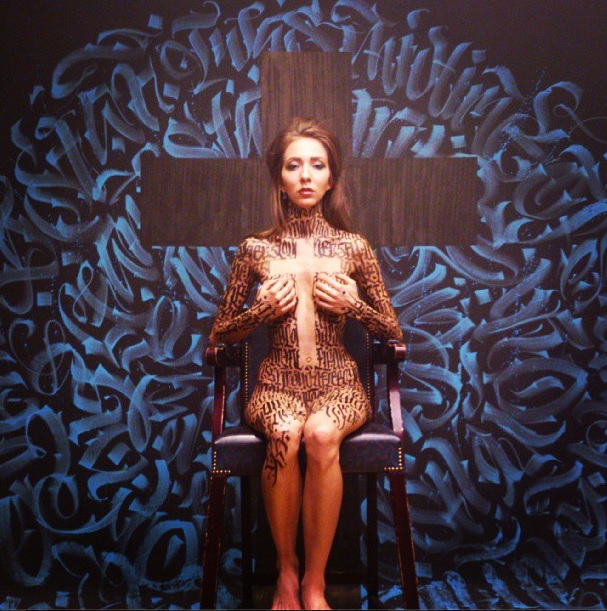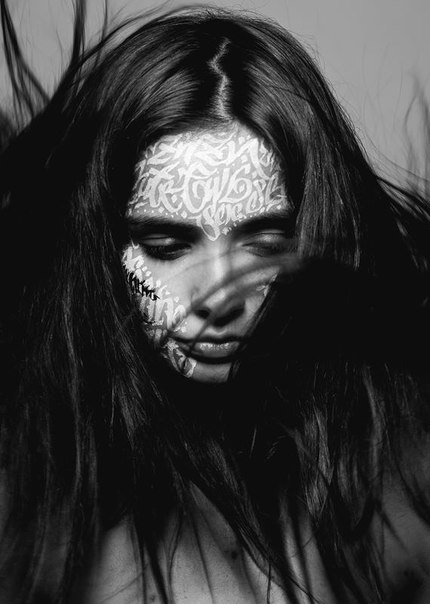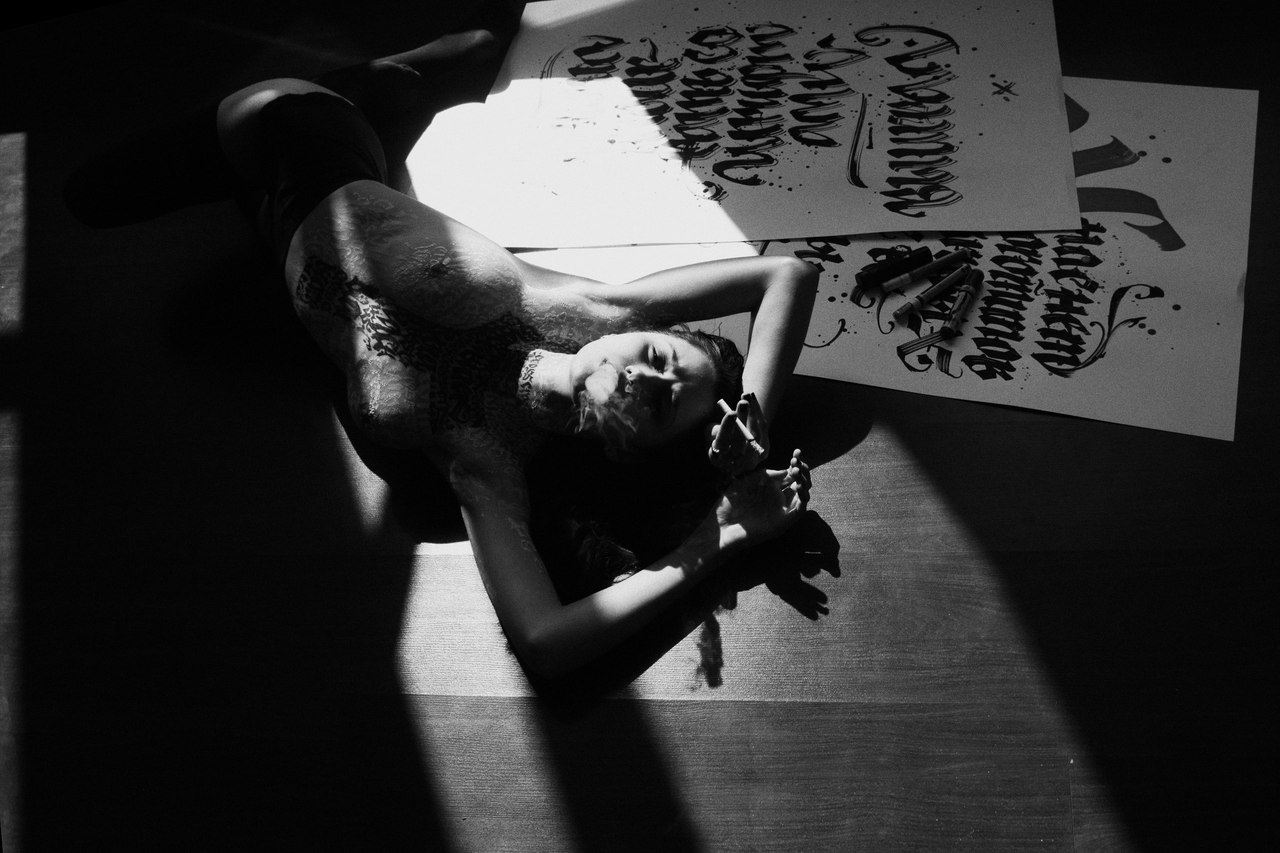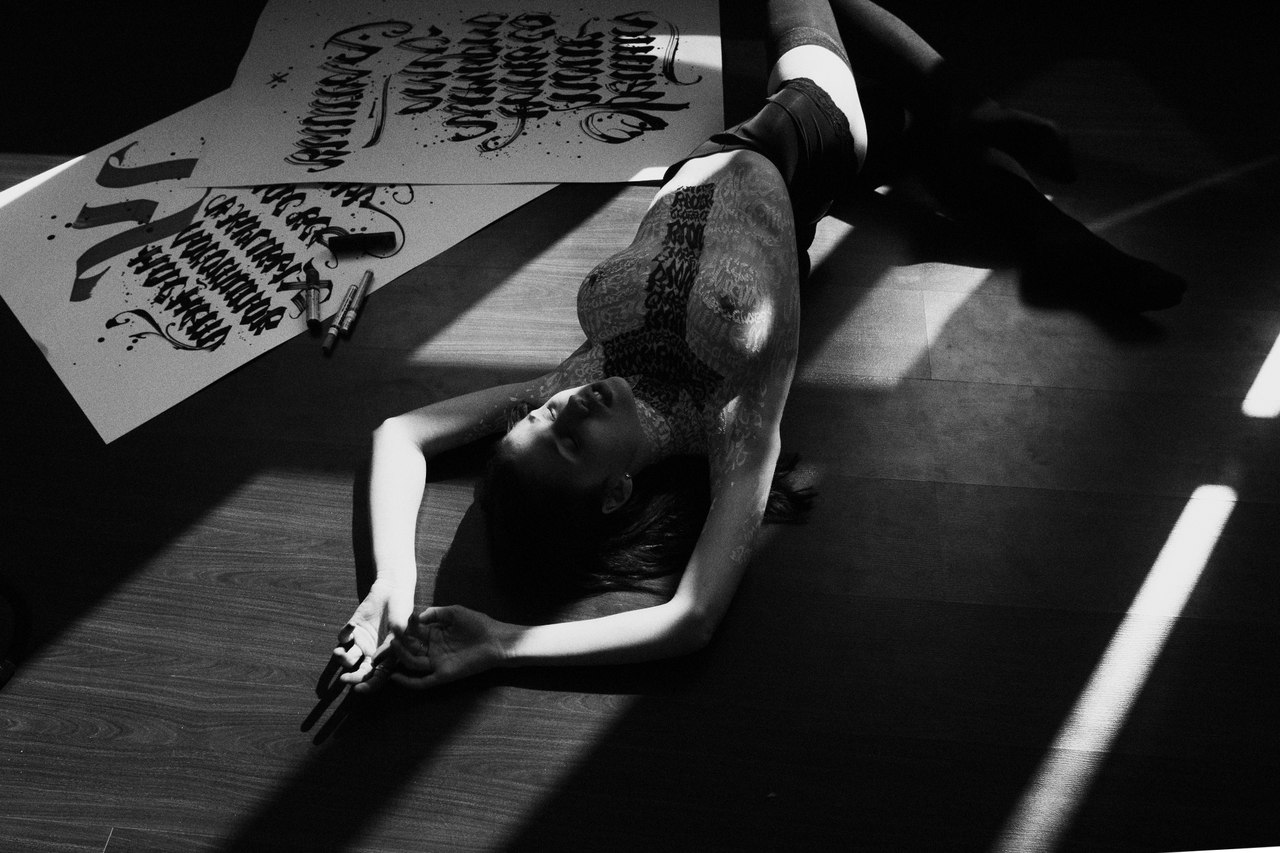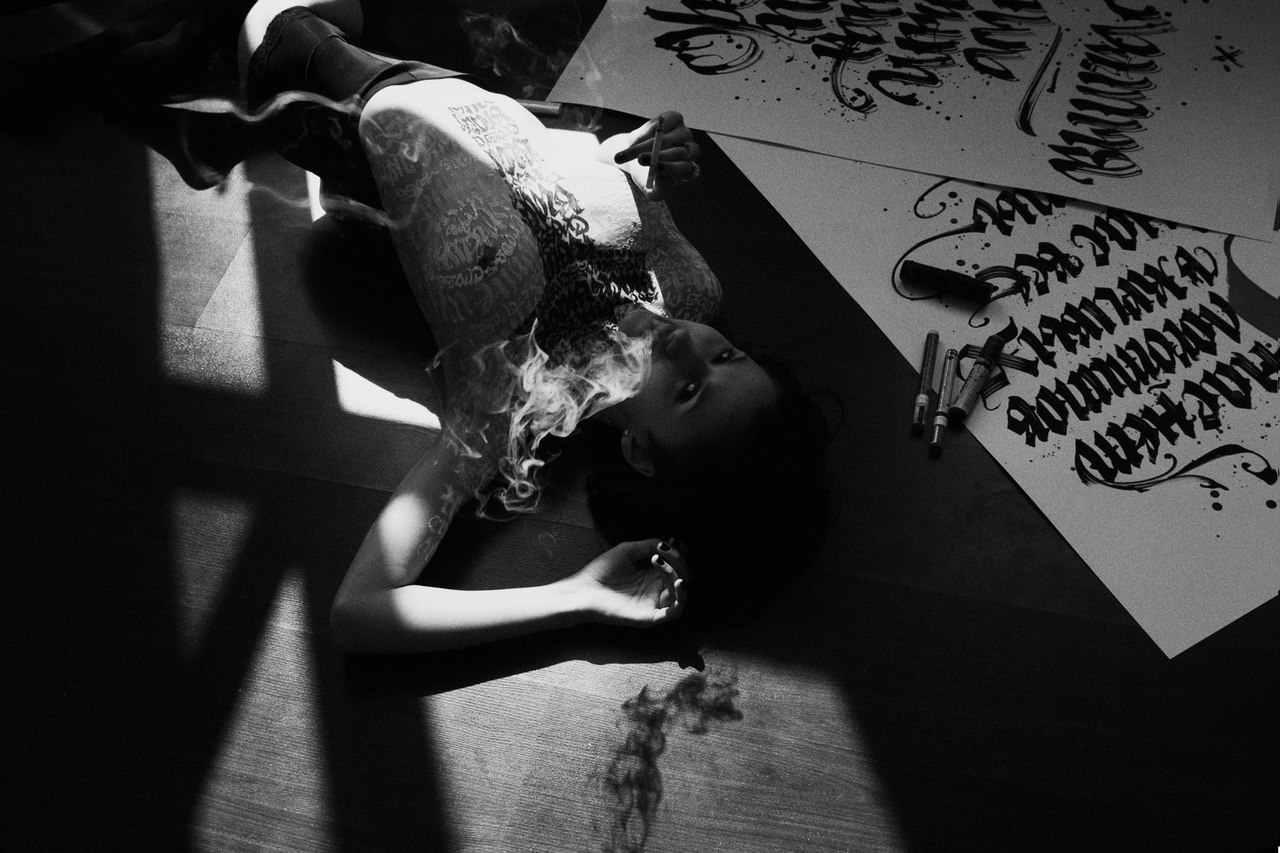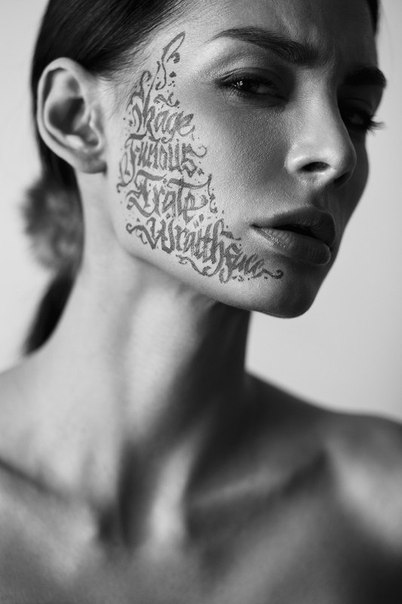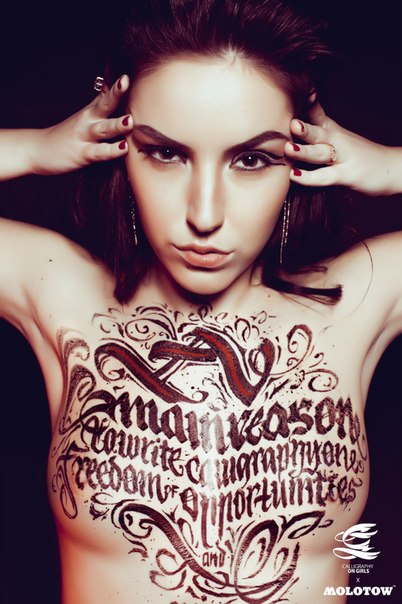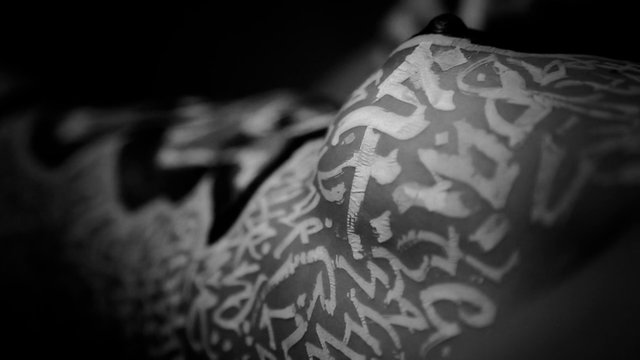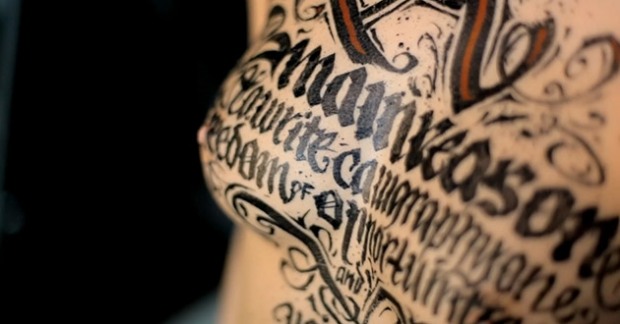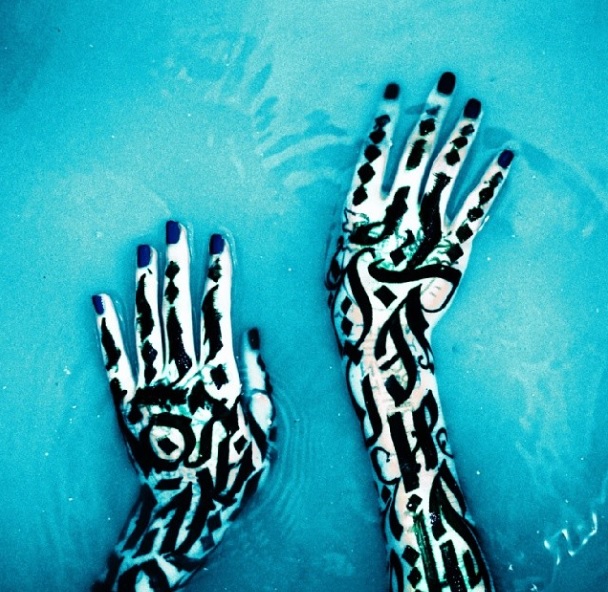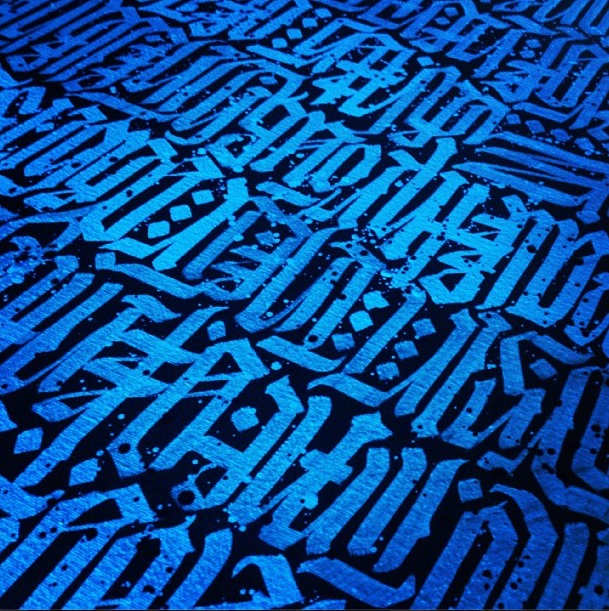 Save