More than an artist, Erica Calardo has graduate degrees in Philosophy and in Mathematical Logic as well. Just like Leonardo da Vinci, she is a proof that people can tap the full potential of both sides of their brains.
When did you start painting and drawing?
I can't remember when I started making art, really. It's like I've always been either drawing, painting, or building things. Becoming a painter was my dream job as a kid. Growing up, however, I "learned" that art is not a real job, but rather a Sunday morning hobby, unless you are extremely wealthy. Well, apparently I did believe it and so I followed my other passions. I spent my twenties studying Philosophy and Logic. However, while I was working on my PhD Thesis in Manchester, I realized that something essential was missing from my life, and it was art. I realized that reading and looking at awesome painters on Hi-Fructose and Juxtapose [Magazine] was not enough: I should rather be a part of it myself. So yes, at 27 I "officially" decided that I would become a painter. Then, for my 30th birthday my boyfriend gave me my first professional set of oil paints and beloved easel. And at 34, here I am, trying to fulfill my lifelong dream! I am also a postdoc in Logic at the University of Bologna. I try to take good care of both natures: The Academic in the morning and The Artist in the afternoon. To be honest, it is quite challenging, but I love it!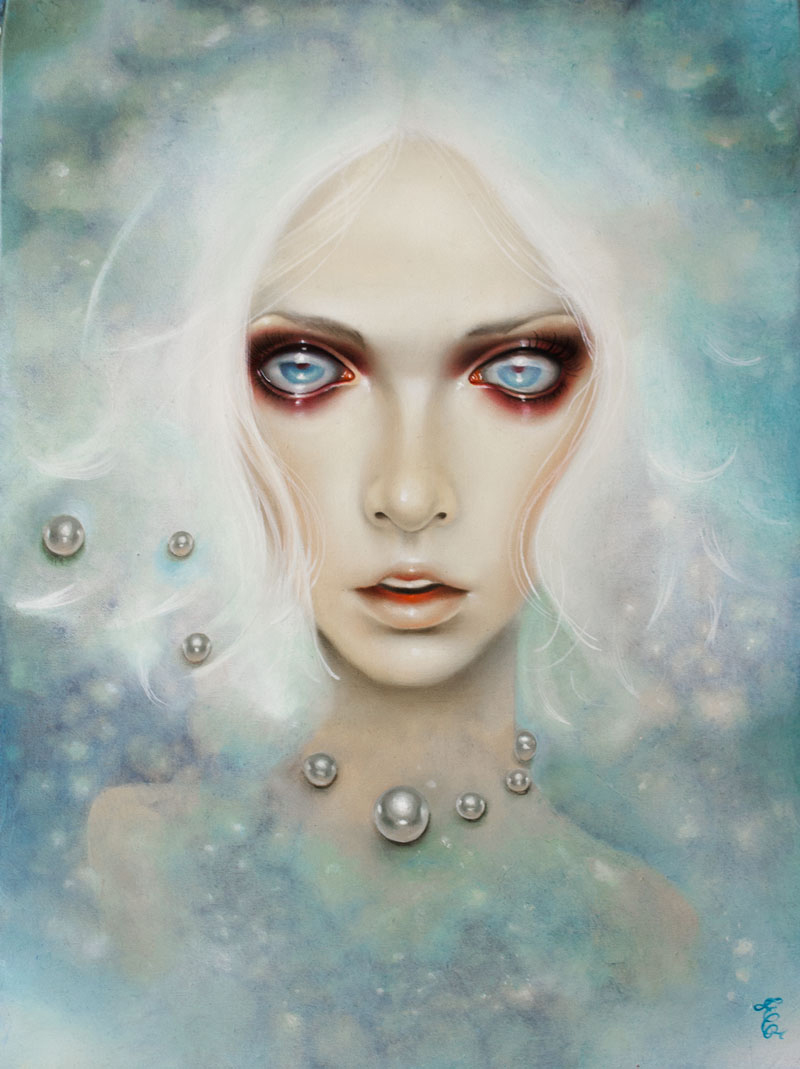 How do you describe your style?
Well, I don't really ask myself too many style-related questions … Since I tend to over-analyze things and to be overly rational, I try to do my work rather than to look at it from a theoretical point of view … I don't really know what my style is, but I know what I do wish to achieve: Eery, ethereal, dreamy figures painted in oils with a style close to that of the mid-1500s paintings …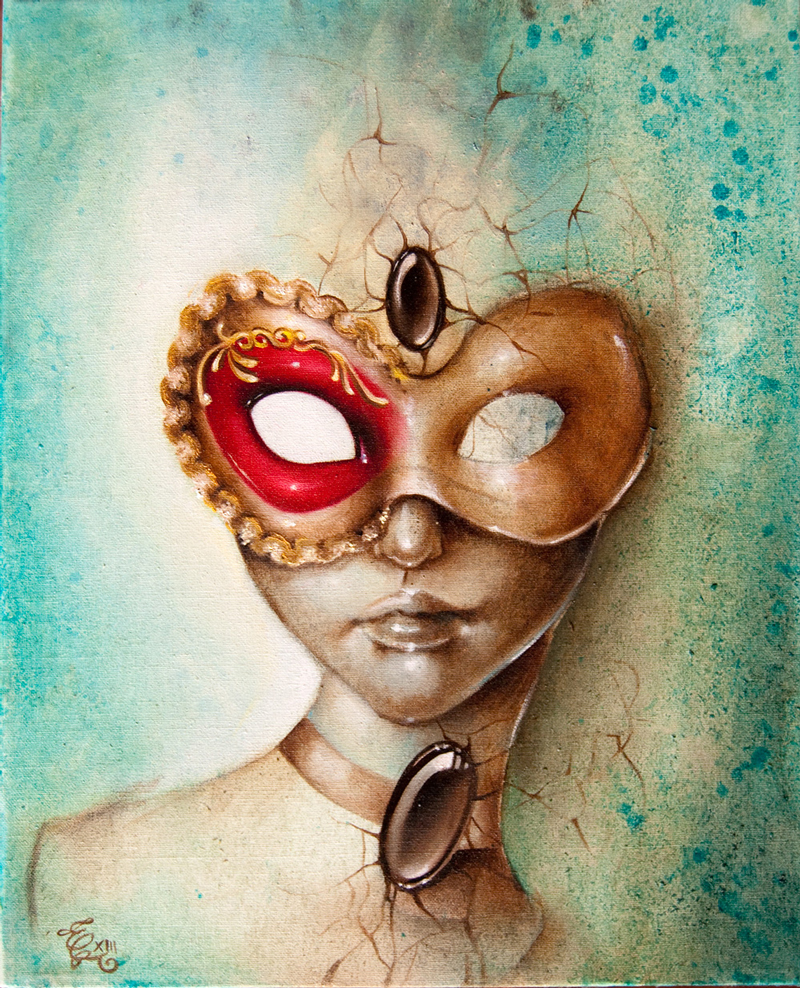 What inspires you?
So many things! I am curious and eclectic in taste. I read tons of books, which are likely to be the main sources of my inspiration … I read historical novels, fairy tales, and gothic stories. I also like traveling so much: castles, manor houses, old estates, the enchanted countryside and my beloved Mediterranean sea. I spend most of my Sundays hunting at flea markets in the villages on the hills of Central Italy. I'm crazy for antique paintings too: I'm in love with Late Renaissance, Mannerist and Early Baroque works. It's lucky I live in Bologna, which is full of art I love and close to Florence, Milan, and Venice … I'm also quite into music: medieval, renaissance, baroque, freakbeat, and punk rock.
Personally, what does art mean to you?
EVERYTHING. It is my companion, my lover, my enemy, and my best friend. The first thought in the morning, the last before falling asleep. I'm surrounded by art books and magazines all the time. It's like being in love!
"To those who took time to read this interview, I want to say that it is never too late to start. If you feel the urge of creating, if it is strong inside you, just take the path. You are not too old for the game. It takes a lot of time and effort to become "good," whatever this means, but the journey itself is so enjoyable that it is totally worth it! I'm still on my path, still in love, passionate, and willing to study and improve my skills. The day I killed my fears and decided to do it was the brightest of my life …" – Erica Calardo