What are you doing this weekend? If you're looking for a creative boost, Thinkspace Projects has just the thing to spark your interest. Join them Saturday, June 3rd, for an exciting opening reception that honors the visual language of Dulk, Charlie Immer, Sentrock, Toyameg and Mister Toldeo!
Dynamic fantasy-scapes spring to life alongside stylized neon visions that tickle our thoughts – and we feel the pulse of each artist as they beguile our senses with expressive, relatable, narratives. Into the wild surreal we venture… come with us on the journey and let each collection navigate your individual experience.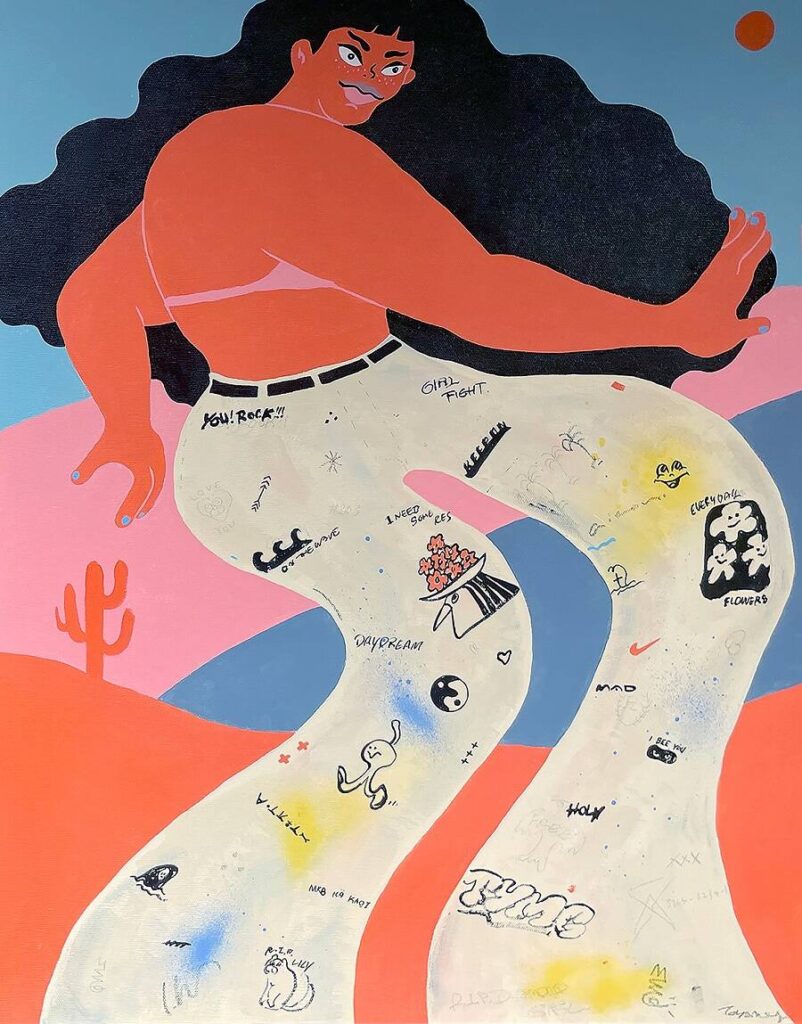 Thinkspace Projects also offers a full schedule of events, interviews, and much more to keep you and your creative needs fully immersed. Be sure to follow their blog Sour Harvest to stay updated on all the artsy things you love! If you're looking to add to your own collection of art, take a moment and visit their online store to view available inventory.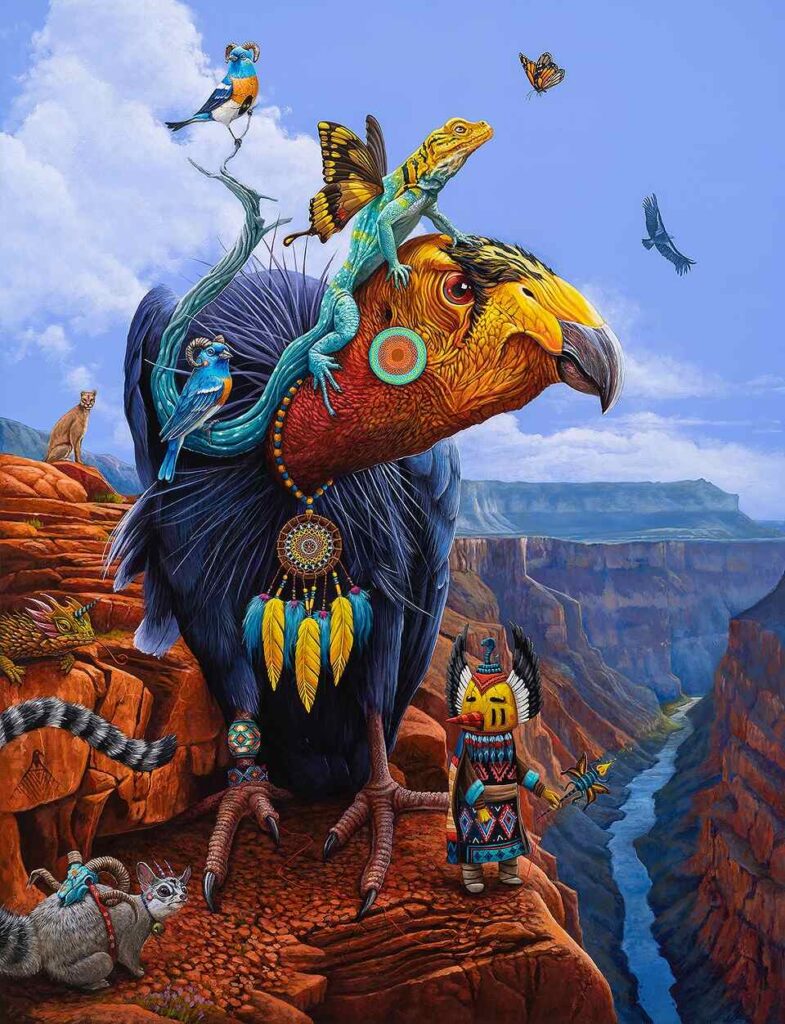 ---
Thinkspace Projects Presents
Dulk, Charlie Immer, Sentrock, Toyameg & Mister Toldeo
Opening Reception: Saturday, June 3, 2023 | 6-10pm
With DJ, refreshments, live painting, video projections and more!
Exhibition Dates: June 3, 2023 – June 24, 2023
Thinkspace Projects
4217 W. Jefferson Blvd. | Los Angeles, CA 90016
#310.558.3375 | Tues. – Sat. Noon to 6PM
thinkspaceprojects.com
For all inquiries please contact the gallery via email at [email protected]
Search their hashtags: #thinkspaceprojects #thinkspacegallery #thinkspacefamily
About the Gallery //
Thinkspace Projects was founded in 2005; now in LA's burgeoning West Adams District, the gallery has garnered an international reputation as one of the most active and productive exponents of the New Contemporary Art Movement. Maintaining its founding commitment to the promotion and support of its artists, Thinkspace Projects has steadily expanded its roster and diversified its projects, creating collaborative and institutional opportunities all over the world. Founded in the spirit of forging recognition for young, emerging, and lesser-known talents, the gallery is now home to artists from all over the world, ranging from the emerging, mid-career, and established.
The New Contemporary Art Movement, not unlike its earlier 20th Century counterparts like Surrealism, Dada, or Fauvism, ultimately materialized in search of new forms, content, and expressions that cited rather than disavowed the individual and the social. The earliest incarnations of the Movement, refusing the paradigmatic disinterest of "Art" as an inaccessible garrison of 'high culture', championed figuration, surrealism, representation, pop culture, and the subcultural.
By incorporating the 'lowbrow,' accessible, and even profane, an exciting and irreverent art movement grew in defiance of the mandated renunciations of "high" art. Emerging on the West Coast in the 90's partly as a response to the rabid 'conceptual-turn' then championed on the East Coasts, the Movement steadily created its own platforms, publications, and spaces for the dissemination of its imagery and ideas.
---
Antonio Segura, known internationally by the pseudonym Dulk, brings his worlds of stylized animalia and character creatures to Thinkspace Projects with 'Heritage'. Striking an unlikely balance between the playful ease of children's make-believe and the prescient threat of ecological doomsday, Dulk's works celebrate the beauty of nature's biodiversity while simultaneously mourning the imminence of its loss.
Much in the same way that fantasy actively invites collusion with nightmare, Dulk's extravagantly lush imagination, for all of its seductive warmth, is punctuated by premonitory distress, and poignantly aberrant, if not predictive, details.
Dulk's work seems to evolve as quickly and drastically as the climate crisis itself. Dulk, always in pursuit of capturing the immensity of the moment, has assembled a series of work that represents a new level both in terms of its technical eloquence and its urgency. For all of their surreal elements and his immense gifts for personification, Dulk's paintings are the immediate byproduct of his travels into remote areas.
Every one of these works in this collection is tied to his memories of a natural wonder and wildlife, some as close as the deserts of the southwest, to the mythical redwood forests of northern California to his travels into the arctic circle of Alaska. He has witnessed first hand both the beauty of these landscapes and the terrible collapse that is creeping over them like a fatal tide.
He works hard to capture both elements because above all he is asking us to go out and do the same. By painting something beautiful he asks audiences to gather the strength to look away from art and toward nature, as painful as that may be. Dulk's works always seem to possess their own magical dream, their own colors and narratives, but at the core every work has one single voice and one message; he is asking us to wake up.
With a specificity of imagery that rivals that of a miniaturist, with hidden vignettes, characters, subplots, and gems peppered throughout his tightly composed images, Dulk's work is breathtaking. The breadth of his inspirations alone, including everything from contemporary illustration and graphics, graffiti and public muralism, ensures Dulk's world is as expansive and elated as it is heartbreaking and wounded.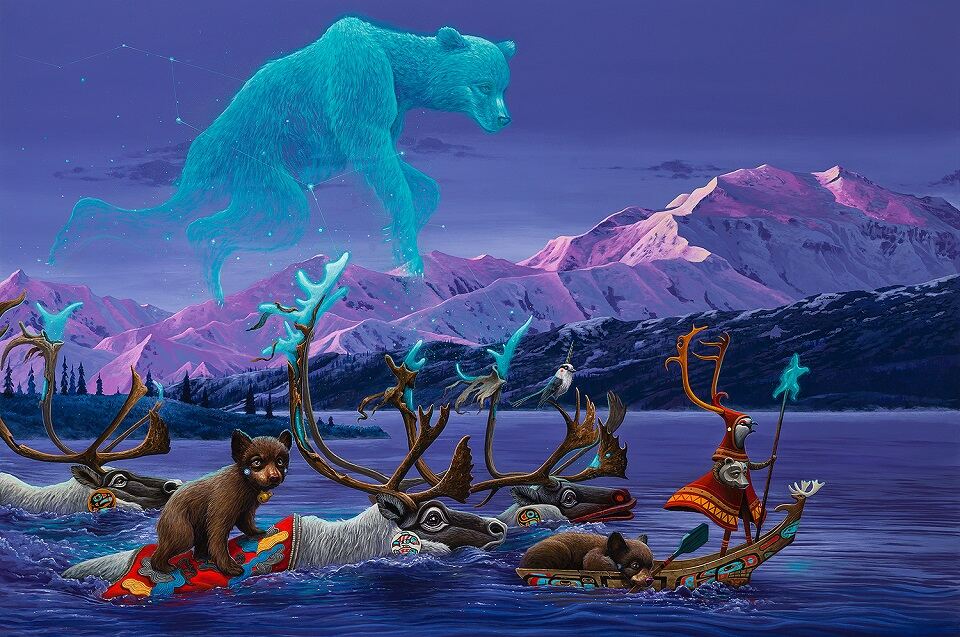 About Dulk //
Valencian artist Dulk, Antonio Segura, is one of the most important names in Valencian painting of the moment internationally. His body of work begins to form in urban art and mural painting—to which he remains closely linked today— along with study work, but does not stop there. He continues to research and constantly create new forms of expression through different media, drawing, sculpture or photography among others.
True to its essence —with a strong ecological conviction to defend ecosystems and the most vulnerable species— this work invites the viewer to be part of a unique imaginarium, full of energy and with a special sensitivity to color. A dream world with animals and natural spaces that tells personal, universal and unique stories.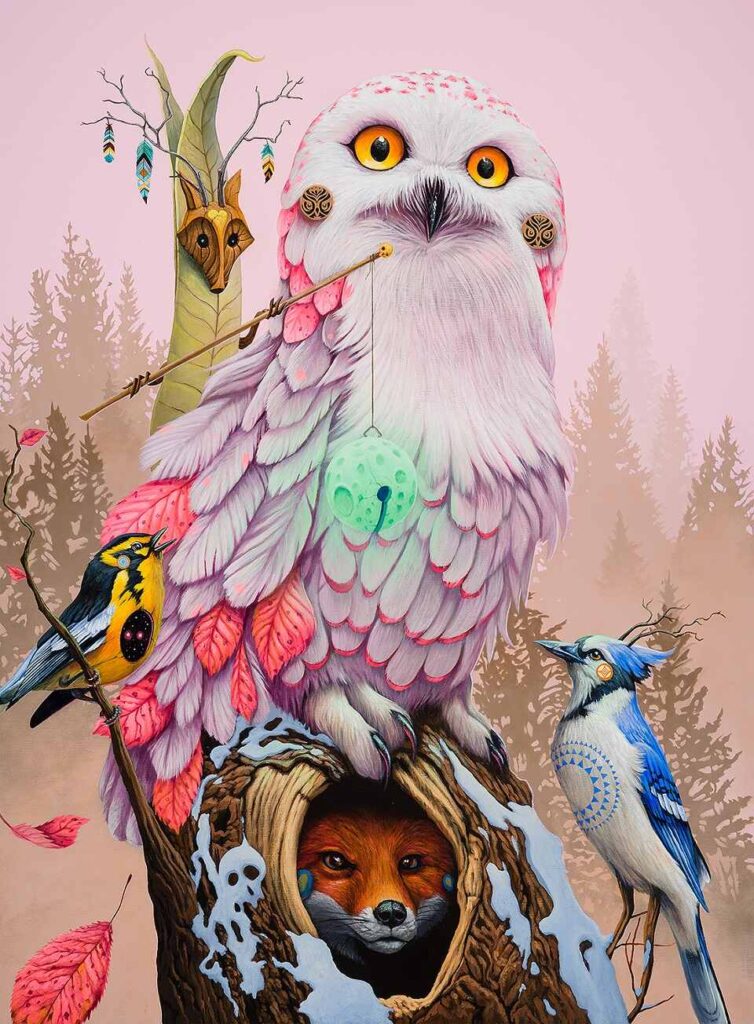 Thinkspace Projects is pleased to present Charlie Immer's 'Glow Up and Down' in Gallery II. His spectacular and surprisingly inviting world of candy-coloured-gross-out-flavored mayhem offers truly wondrous visual feasts for those who are unperturbed by oodles of goo, slime, blood and the occasional severed head.
Due to the jubilant carnage occurring between Immer's protagonists and their merry little victims, who incidentally range from dancing skulls dripping with jellied ooze, to fruity characters in varying stages of dismemberment, one cannot help but get swept up in the high spirited horror and overall exuberance on display. These expertly rendered gory happenings carefully tread the fine line between repulsion and attraction, exploring the duality that exists and striking an extraordinary balance; the result is a masterclass in titillation that also succeeds in tickling funny bones.
"Titled 'Glow Up and Down,' my upcoming exhibition encapsulates the joy of radiant exploration. Each piece aims to capture the allure and mystique of glowing forms, inviting viewers to bask in the radiance of peculiar characters as they navigate through ambiguous spaces. As with all my work I hope it makes the viewer smile."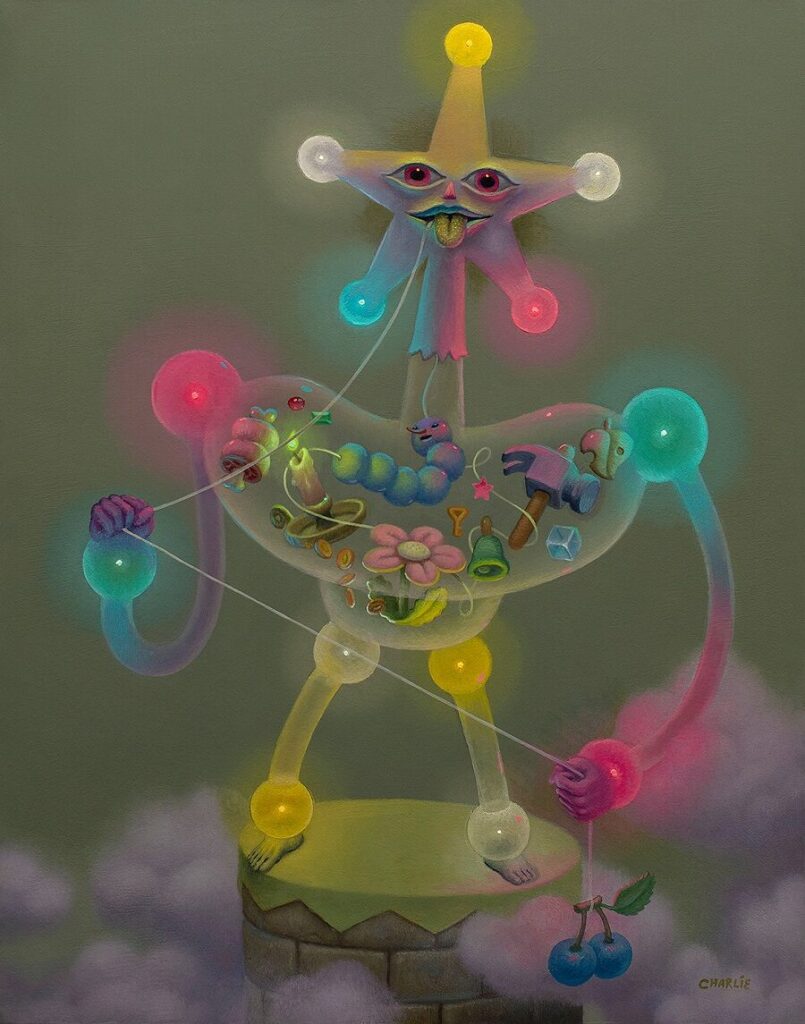 About Charlie Immer //
Charlie Immer is an American Postwar & Contemporary artist who was born in 1983 in the state of Maryland. In 2008, Charlie graduated with distinction from the Rhode Island School of Design in Providence, gaining himself a BFA in Illustration. His artwork has since been shown in prestigious galleries around the world, and has also been published in prominent art magazines, such as Juxtapoz and Hi-Fructose, earning him a large following and considerable acclaim.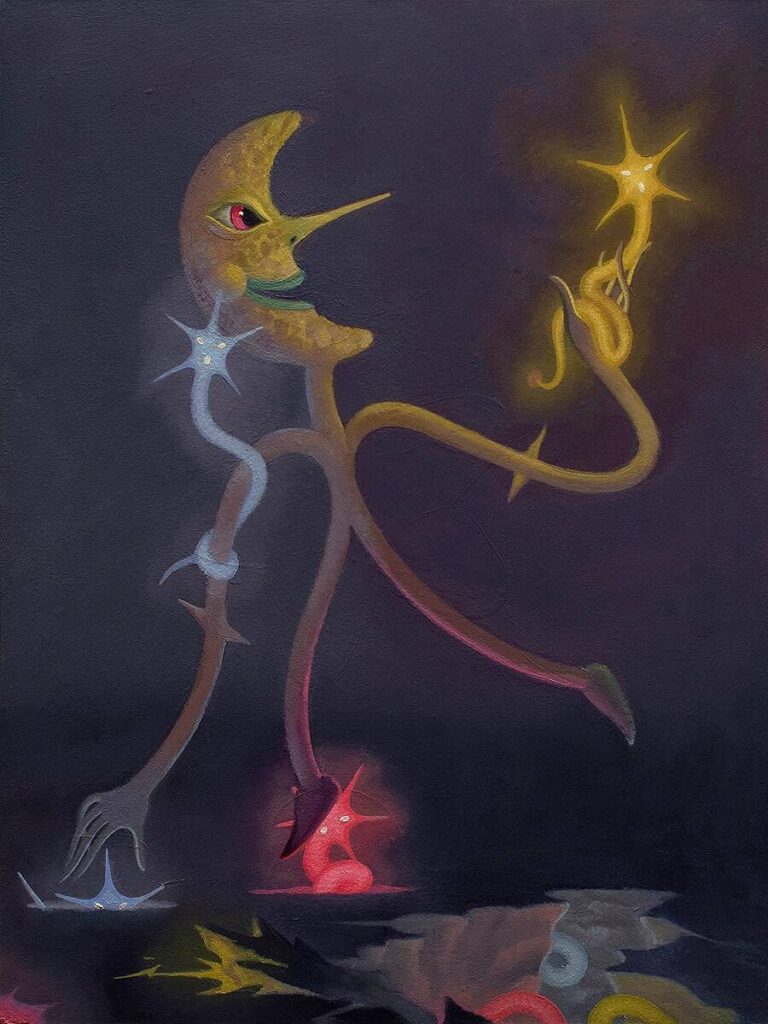 Sentrock's 'Two Birds, One Stone' fills Thinkspace Projects' Gallery III this June. In a collection of paintings and drawings, Sentrock reflects his mental perspective at this time in his career and stage in life.
'Two Birds, One Stone' highlights the dichotomy of who he is as an artist and who he is as a person, bringing to light the relatable internal struggle of simultaneously being more than just one thing.
The works highlight the times of his introspection, aiming to capture the raw energy or the fleeting moment. In works on canvas and on paper, Sentrock presents something that is deeply personal, but rings true to many. Further emphasizing duality and contrast, Sentrock presents large scale works as pivotal statements of the show and smaller sketches as a more intimate display. Through his creation, Sentrock has become a catalyst for his community. His work presents undertones of hope, freedom and expression, encapsulating his background, history, upbringing, empathy, and compassion for his community.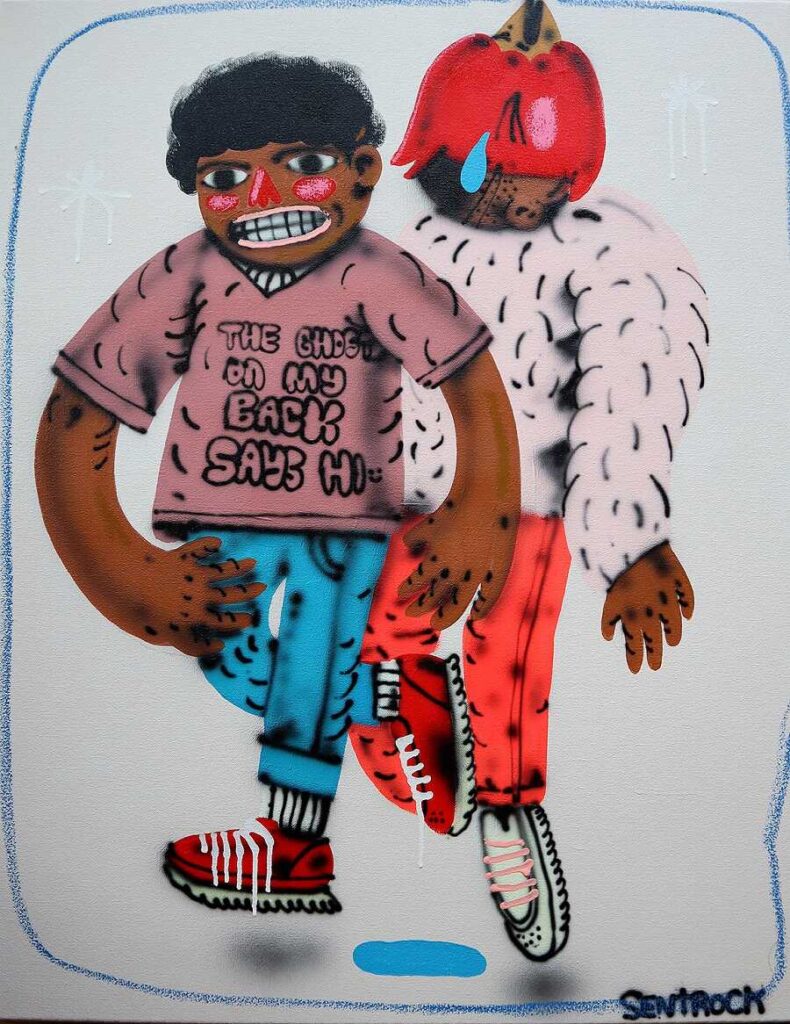 About Sentrock //
Joseph Perez, best known as "Sentrock" is a self taught street artist. Sentrock witnessed street art as a form of expression, birthing his interest to pick a spray can and continue his artistic voice. His early works were developed from graffiti writing in Mexican-American neighborhoods. Sentrock's signature bird-mask over a human figure has become his most recognizable declaration. Sentrock describes his bird-mask as analogous to humanity: a person who is able to find or escape to their freedom by placing them in a different reality.
Japanese artist Toyameg brings her own personal fantasy to life, filling Gallery IV of Thinkspace Projects. Known for her vicious pop illustration, she brings her signature style to a fictional world of her creation. Drawing on her experiences in apparel and the music industry, Toyameg creates an engaging scape inspired by a dream. Affectionately called 'The Pinkish Paradise', the artist welcomes audiences to the pink desert she dreamt of.
Describing the scene, the artist says, "All people and animals love each other there. It was a very happy place and I thought it was paradise. I have created works that imagine the people and plants living in this paradise." The resulting collection is heart-warming and vibrant.
About Toyameg //
Toyameg is an artist based in Fukuoka, Japan. She is self-taught and started her career in music culture and the streets. She describes her art as "pop with a pinch of poison." She holds solo exhibitions throughout Japan and provides illustrations to musicians, apparel brands, and other clients.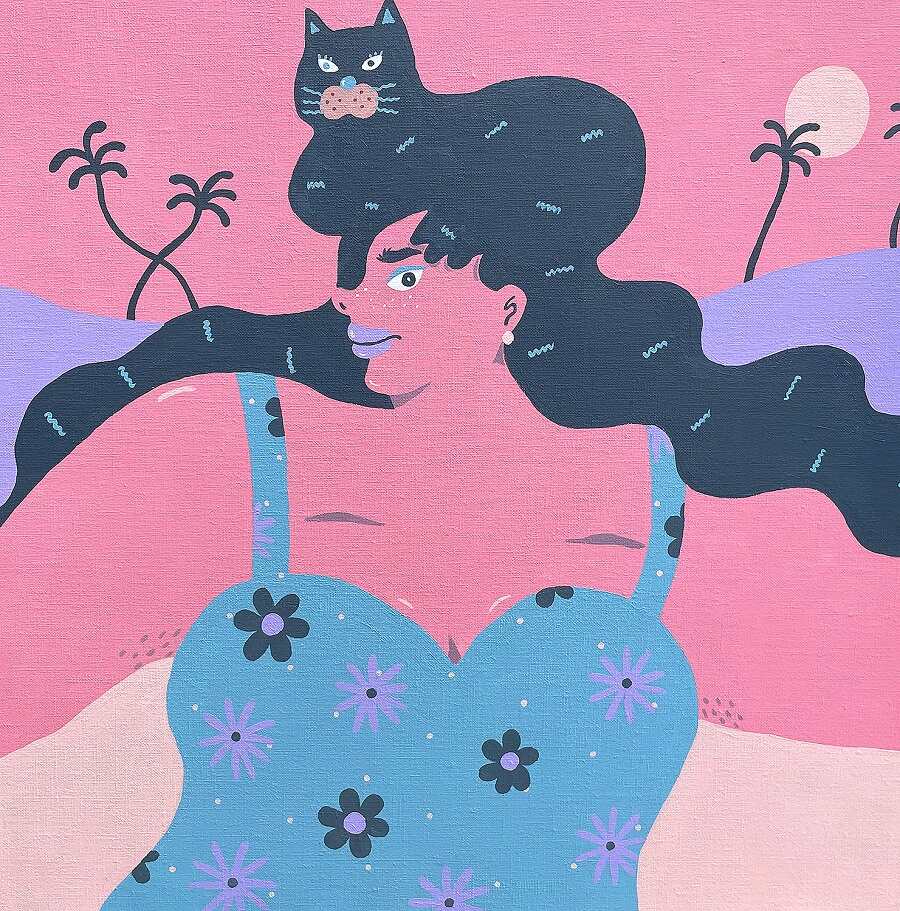 Book Signing & Print Release + Mural Reveal:
Saturday, June 3 from 5-6pm
Experience Goopmassta's 'Courtyard Sessions' between our two spaces with Mr. B Baby live painting alongside a mini artist mart + amazing grub from Kabob Senpai + open bar + Venice Beats on the 1's and 2's + video projections from Digital Debris Gallery + check out the Dog House Gallery with new works from Mister Toldeo.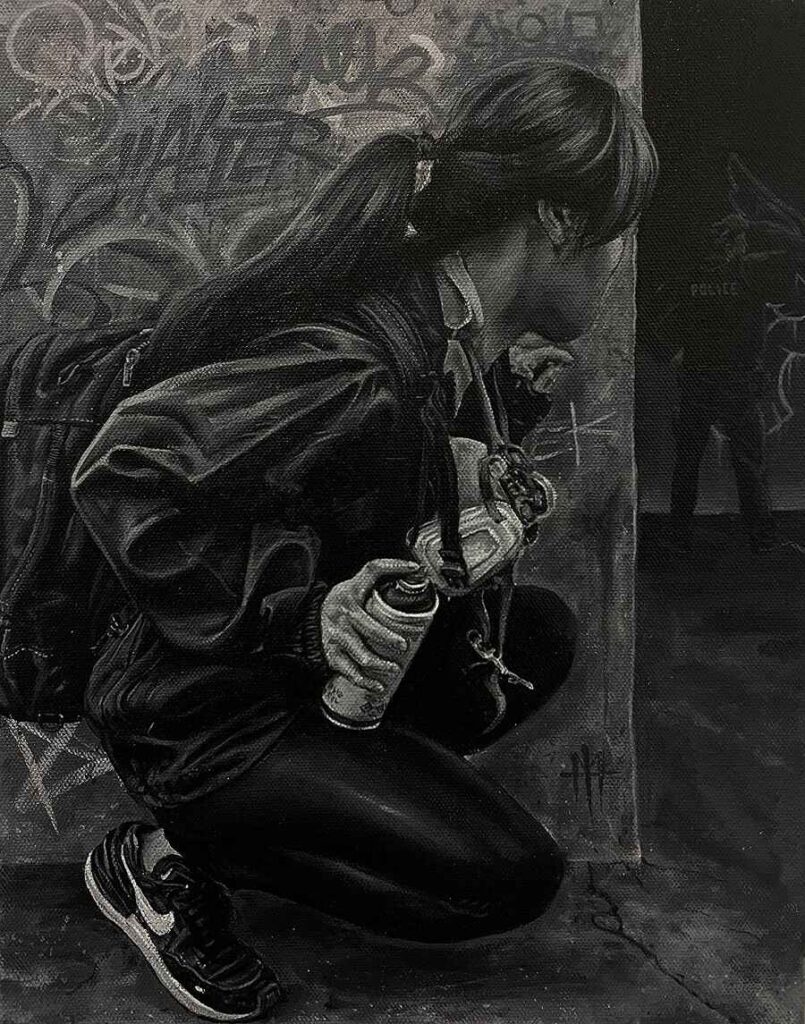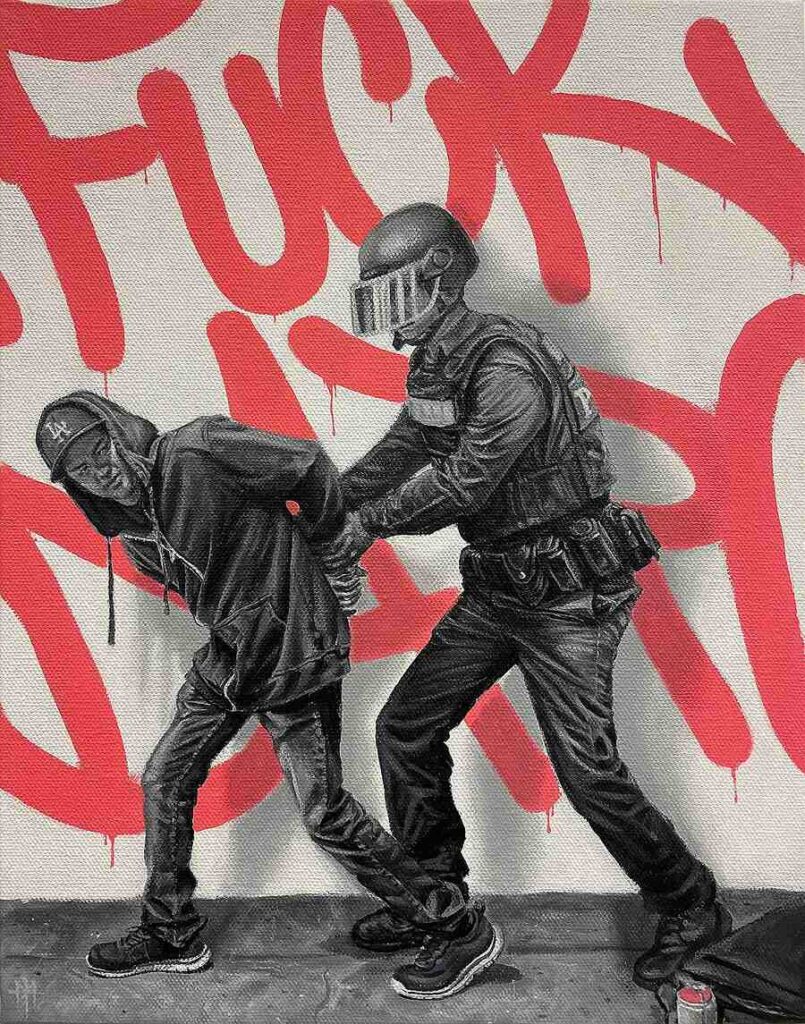 ---
Thinkspace Projects Social Media Accounts