With the weekend fresh on our minds, our art family over at Thinkspace Projects is giving us reason to get out and celebrate with new exhibitions slated to open this Saturday. If you were looking for something exciting to do – let this be it! Kickstarting May with new collections by Brian "Dovie" Golden, Armani Howard, Austyn Taylor, and Jimbo Lateef – we peer through our creative lens and welcome the expressive endeavors of each artist as these distinct interpretations spill from their imaginations and into ours.
With notes of mysticism coupling dualities of light and dark, Thinkspace Projects merges the layers of each body of work for something truly unforgettable.
Thinkspace Projects also offers a full schedule of events, interviews, and much more to keep you and your creative needs fully immersed. Be sure to follow their blog Sour Harvest to stay updated on all the artsy things you love! If you're looking to add to your own collection of art, take a moment and visit their online store to view available inventory.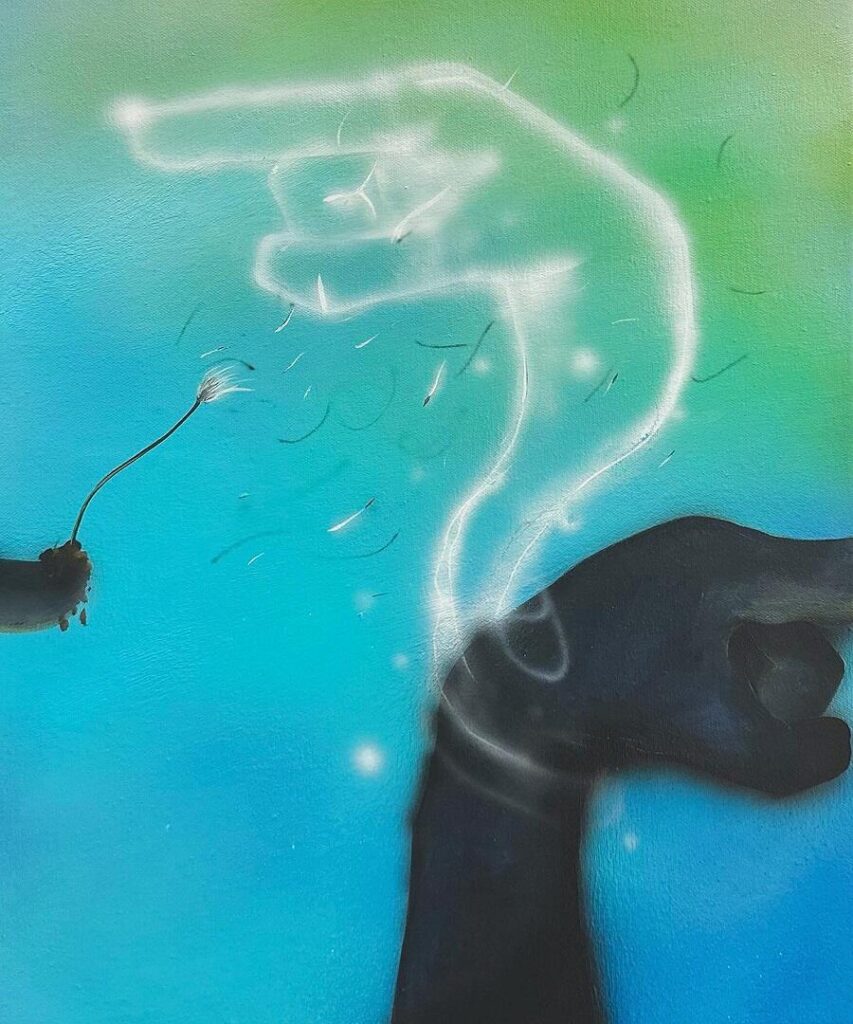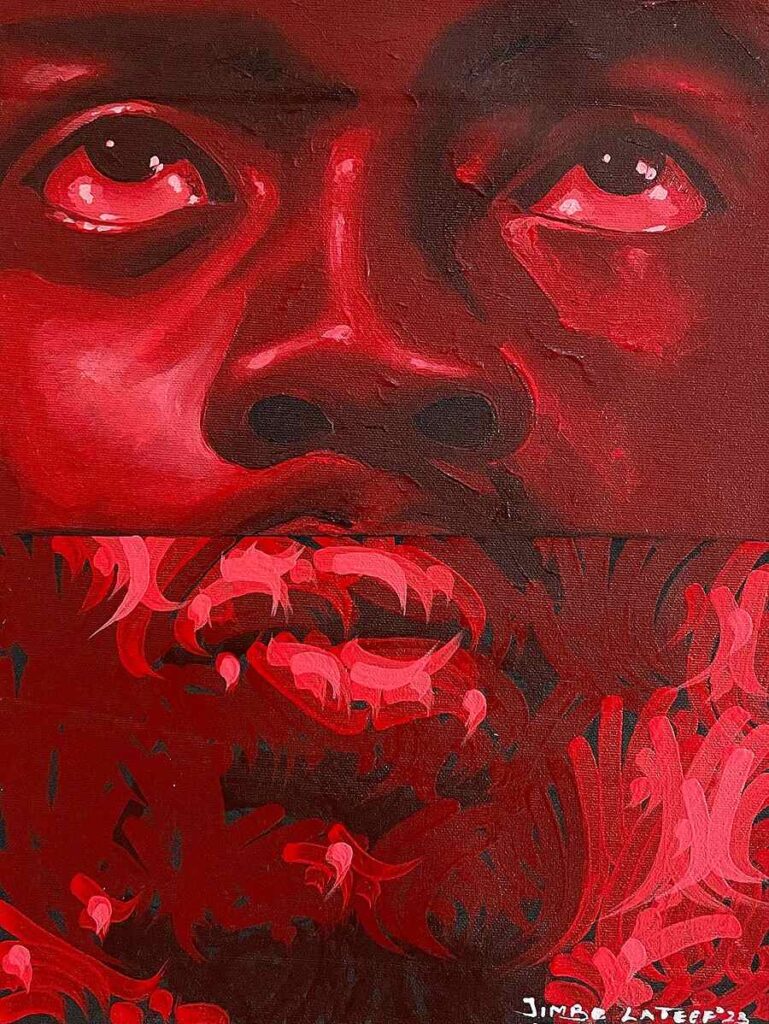 ---
Thinkspace Projects Presents
Brian "Dovie" Golden, Armani Howard, Austyn Taylor, Jimbo Lateef
Opening Reception: Saturday, May 6, 2023
With DJ, refreshments, live painting, video projections and more!
Exhibition Dates: May 6, 2023 – May 27, 2023
Thinkspace Projects
4217 W. Jefferson Blvd. | Los Angeles, CA 90016
#310.558.3375 | Tues. – Sat. Noon to 6PM
thinkspaceprojects.com
For all inquiries please contact the gallery via email at [email protected]
Search their hashtags: #thinkspaceprojects #thinkspacegallery #thinkspacefamily
About the Gallery //
Thinkspace Projects was founded in 2005; now in LA's burgeoning West Adams District, the gallery has garnered an international reputation as one of the most active and productive exponents of the New Contemporary Art Movement. Maintaining its founding commitment to the promotion and support of its artists, Thinkspace has steadily expanded its roster and diversified its projects, creating collaborative and institutional opportunities all over the world. Founded in the spirit of forging recognition for young, emerging, and lesser-known talents, the gallery is now home to artists from all over the world, ranging from the emerging, mid-career, and established.
The New Contemporary Art Movement, not unlike its earlier 20th Century counterparts like Surrealism, Dada, or Fauvism, ultimately materialized in search of new forms, content, and expressions that cited rather than disavowed the individual and the social. The earliest incarnations of the Movement, refusing the paradigmatic disinterest of "Art" as an inaccessible garrison of 'high culture', championed figuration, surrealism, representation, pop culture, and the subcultural.
By incorporating the 'lowbrow,' accessible, and even profane, an exciting and irreverent art movement grew in defiance of the mandated renunciations of "high" art. Emerging on the West Coast in the 90's partly as a response to the rabid 'conceptual-turn' then championed on the East Coasts, the Movement steadily created its own platforms, publications, and spaces for the dissemination of its imagery and ideas.
---
A study in contradictions, Hard Candy underscores the struggle of preservation. With a hard exterior and a soft heart, Brian "Dovie" Golden relates to the sweet treat, calling attention to the internal strife caused by human duality.
Thinkspace Projects continues their ongoing relationship with the visual artist, presenting their fourth solo show together, and the largest to date for both the artist himself and the partnership. Unising painting and drawing to better understand issues of identity, race, gender, and mental health, the Chicago-based African American contemporary artist attempts to reconcile the harsh realities of life.
Golden wields thought-provoking, emotionally-charged portraiture and abstract line sketches as a tool for facilitation conversation, inviting others to examine complex and even uncomfortable topics. His imagery is personal, incorporating realism amongst cartoonish inclusions ranging from angels to devils, ropes to ribbons, claws that cling, and bared teeth, each in pursuit of a balanced composition.
In this particular collection, Golden presents the world through his own eyes. Often taught to "toughen up" and "be a man," the show is a reflection of the artist's personal experiences as a Black man navigating emotions, family, faith and life. His childhood love of drawing shines through in pop culture elements and vibrant colors. Nodding to both pop art and photorealism, Golden presents something fresh to the new contemporary art scene
About Brian "Dovie" Golden //
Brian Dovie Golden is a visual artist who uses painting and drawing as an introspective tool for understanding issues of identity, race, gender and mental health, as well as an attempt to reconcile the harsh realities of life. His imagery is personal, incorporating realism through portraiture with cartoon style inclusions. Golden was born and raised in Chicago and studied Graphic Design/Multimedia Production at the International Academy of Design and Technology, earning his BFA in 2007. He has exhibited at various galleries including Thinkspace Gallery, Elephant Room Gallery, Vertical Gallery and Line Dot. Golden was awarded 1st Place at the Black Creativity Expo at the Museum of Science & Industry in Chicago in 2018 for his painting "Promises… Promises". He currently lives and works in the Chicago-land area, continuing to expand his body of work through exhibitions, commissions and projects.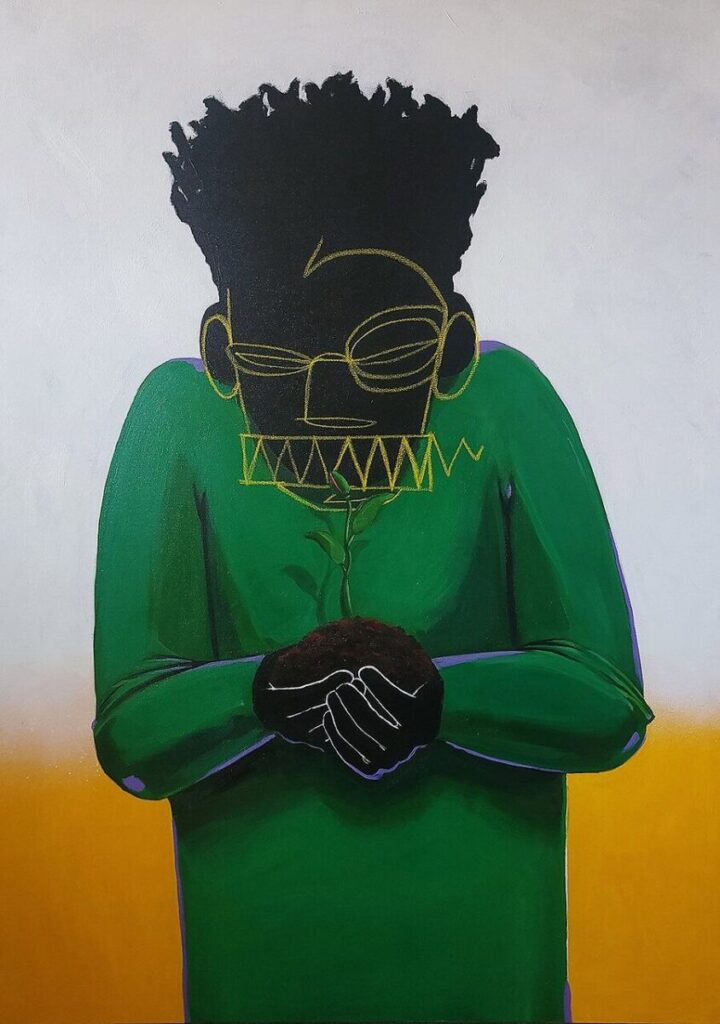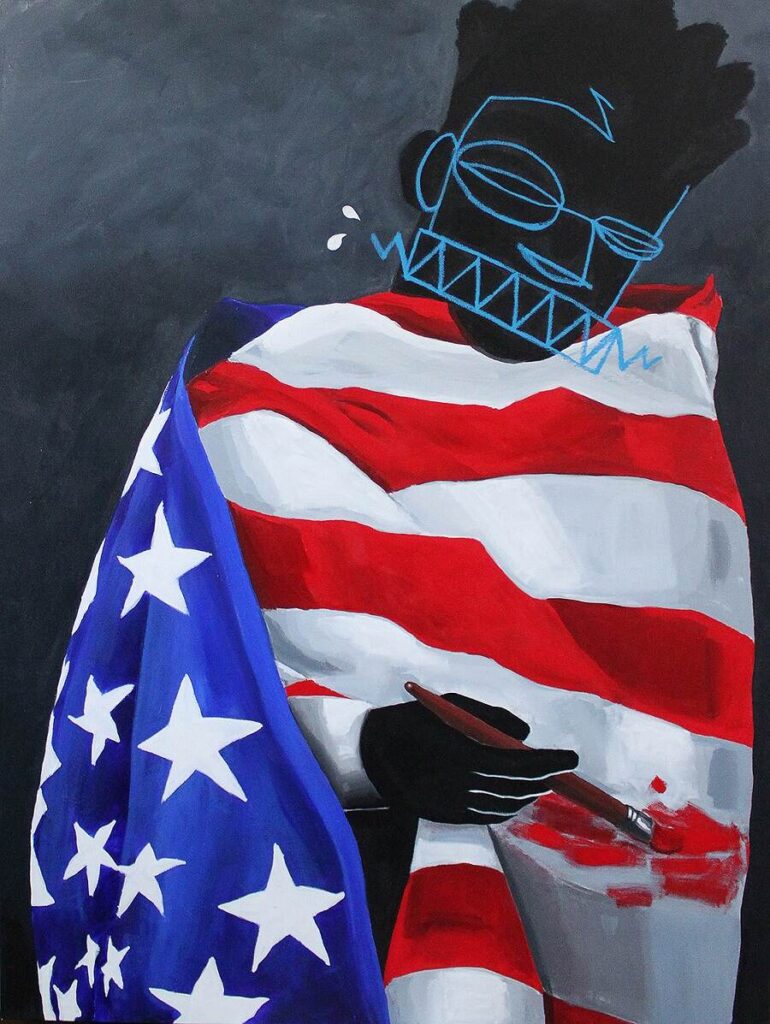 Affording viewers the opportunity to view transitional phases through the mind and eyes of whimsical beings, Armani Howard's Songs of Dawn captures growth in a remarkable way. Filling Thinkspace Projects' Gallery II, Howard encourages a dialogue of mysticism–the emotional and physical conduit that occurs when a body has a new experience.
Creating a form of contemporary folklore, Howard remimagines his existence and experiences as a black body into a visually sizable body of work. Dream-like and at times bewildering, his work is expressive of narratives unbounded in time.
Hoping to aid future humans in navigating internal dialogue surrounding identity and heritage, Howard provides the space to question American traditions. His work, which is layered with compositions of abstract figuration, loose gestural marks, and an evocative usage of color, upholds the antecedents of the African American dialogue before him. He cross-examines the roles of memory, nostalgia, and folkloric narratives in the creation and preservation of identity. His nebulous, conceptually layered compositions depict an intersectional space between objective reality and the more speculative mental, emotional, and spiritual aspects of life.
About Armani Howard //
Armani Howard (b.1993, Chicago, Illinois) is an African American-Thai contemporary artist, working primarily in painting and drawing. His work explores the themes of preservation of identity, escapism, pop culture, self-discovery, mental health, and loss of innocence. Howard's paintings are often depicted with allegorical or symbolic features. The physical environments they inhabit are heavily abstracted and obscured, suggesting a realm outside of time in which dream life, memory, and imagination coexist with materiality.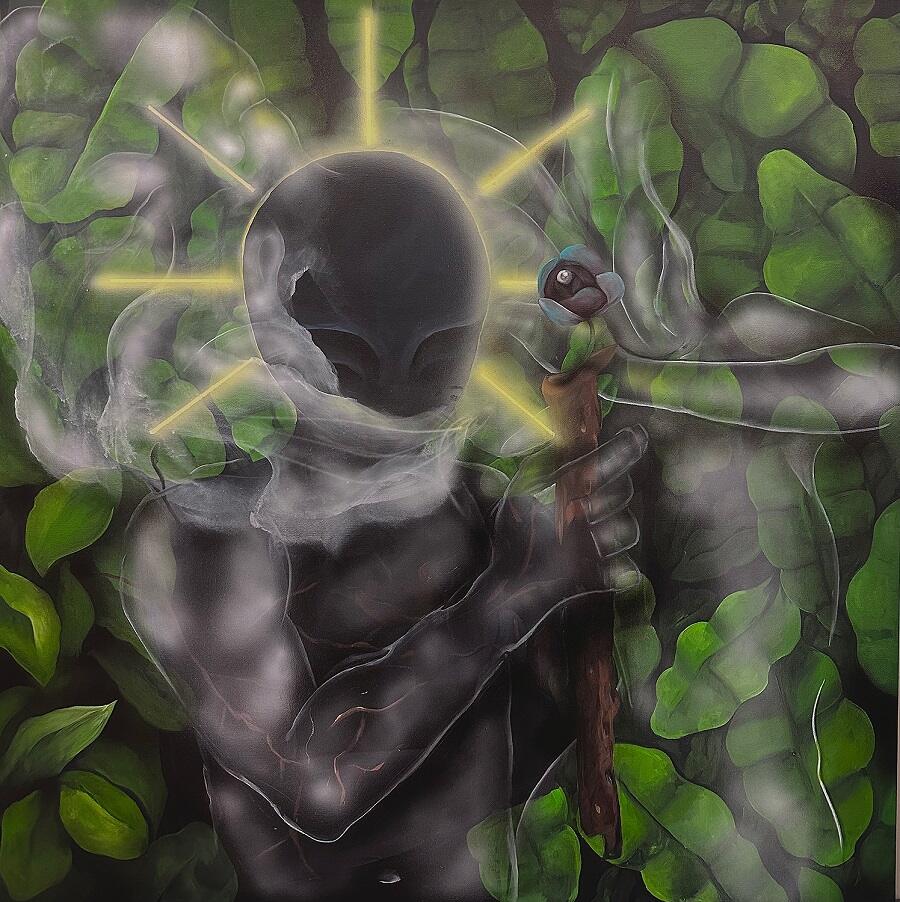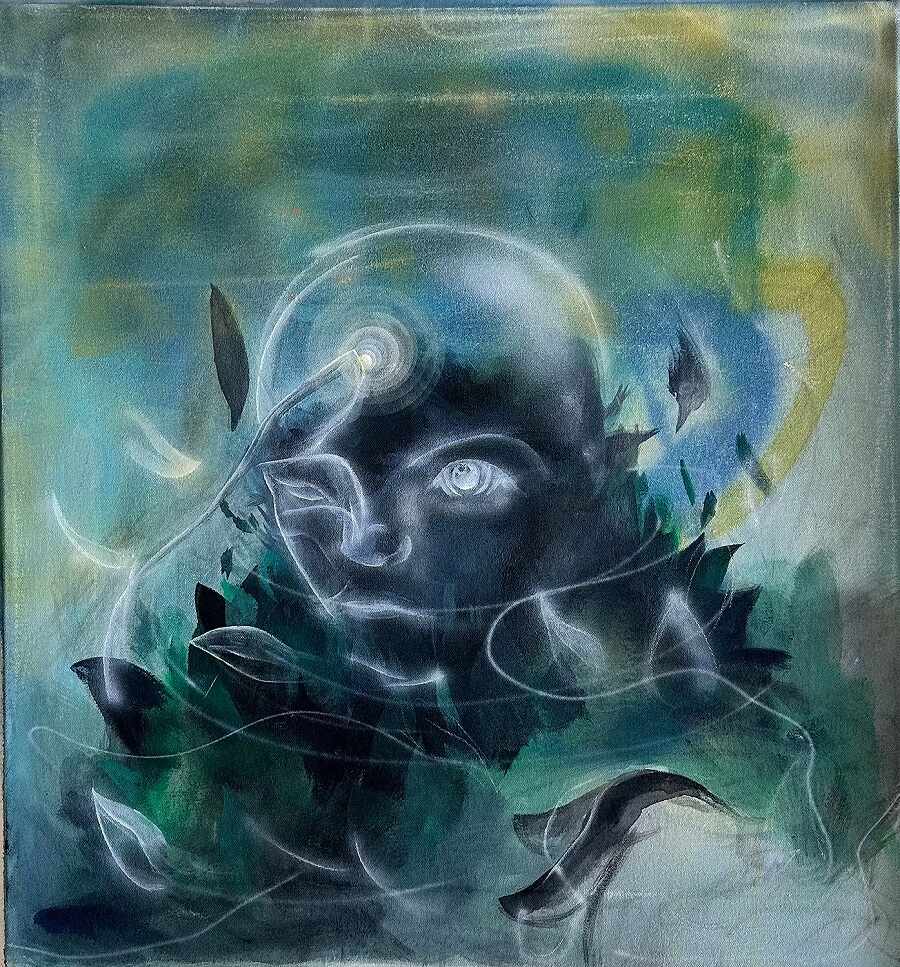 With a collection named for famous authors, Thinkspace is excited to present their debut solo exhibition with Austyn Taylor. Cookie Monster is inspired by the meanings behind people's names.
What started as Taylor's assignment to art students years ago has become the inspiration for this collection of sculptures. With varied influences, each piece is full of personality. With lovable characters and vibrant colors, the sculptures are endearing. This effect is only magnified by the researched history and inspiration behind each work.
Taylor's panpsychist humorist narrative has led her to create a world of familiar characters–bear, bull, horse, deer, lion, duck, predator, prey etc. Each piece is a declaration, a statement, and an optimistic reframe from the rampant psychological banalities of human narrative.
The sculptures marry Taylor's view on contemporary design with pop culture. Drawing on both ancient and contemporary sources, she creates works of "folk-pop" that lie somewhere between "hype" and "hope." Inspired by American animation, Austyn's art calls back to our animist history where wandering spirits found refuge in masks and idols.
About Austyn Taylor//
Austyn Taylor was born in1984, Rochester, New York. Since obtaining an MFA from Alfred University in 2016 she has pursued life as a nomadic sculptor traveling and lecturing regularly in studios around the world. Residencies include Aout Gallery, Beirut, Lebanon; Guldagergaard, Skælskør, Denmark; China Central Academy of Fine Arts, Beijing, China; Northern Clay Center, Minneapolis, Minnesota; Sonoma Ceramics, Sonoma, California; Midwestern State University, Wichita Falls, Texas; VARDA residency, Sausalito, California; and currently she is in her second year at the historic Mendocino Art Center in Mendocino, California.
Her work has been exhibited internationally and throughout the States, notably at Art Basel (Miami), Art Taipei, UNVT Fair (Madrid, Spain) and SOFA in Chicago.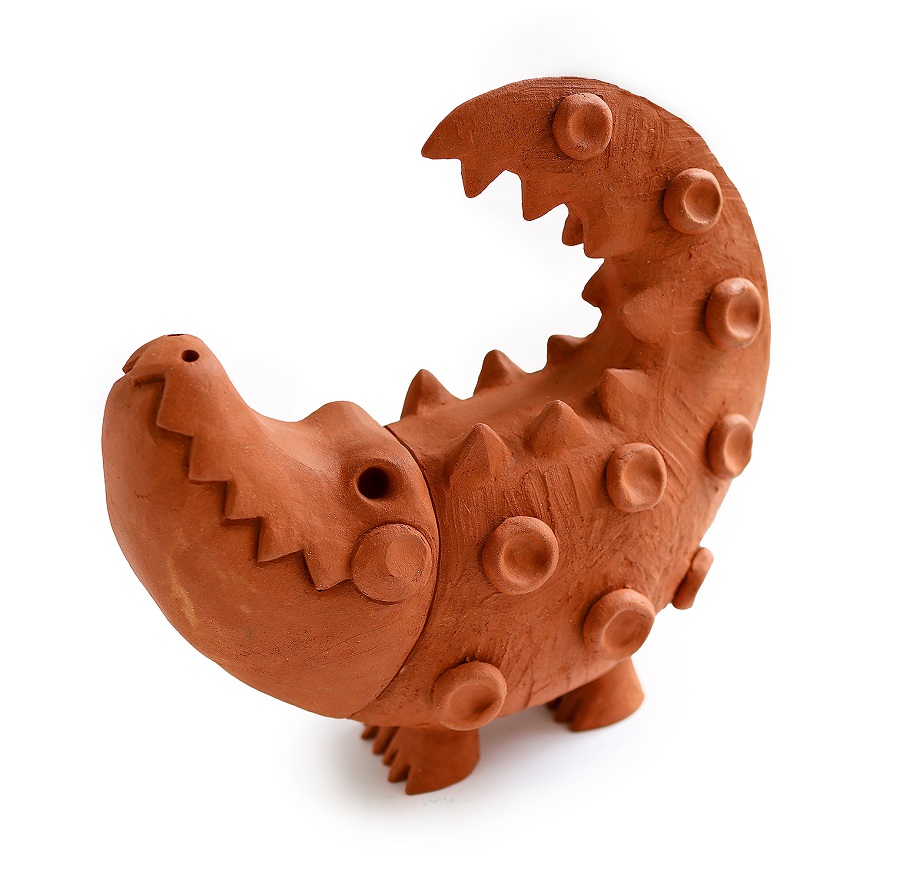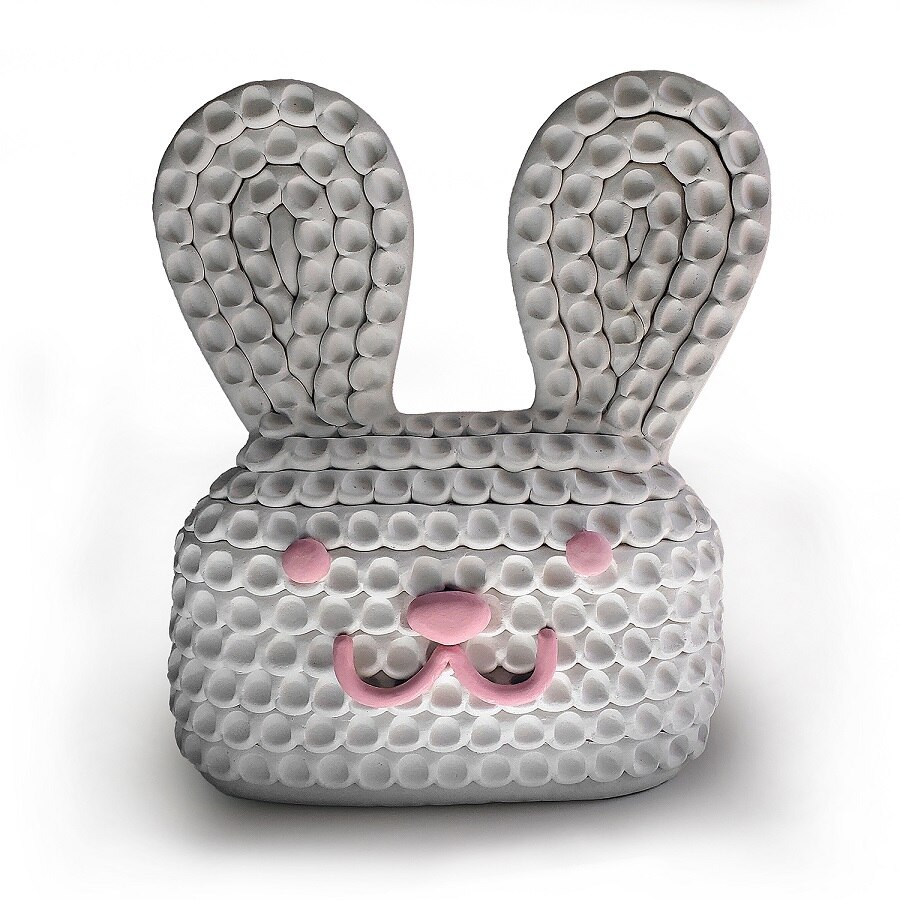 Calligraphic marks blend with portraiture to make up Jimbo Lateef's latest body of work. With Chronicles of Life, Lateef reflects on his Yoruban heritage, as well as the ideas of identity and history to weave together an image of daily life. Drawing on everyday activities and the series of events that can make up a person's life, he presents a show inspired by Pablo Picasso's blue period.
Opting for vibrant reds and oranges he leans into the monochromatic, merging multiple calligraphy strokes and realism painting techniques to reproduce familiar daily life events. The calligraphic markings demonstrate Lateef's role and his hand as the artist, bringing a personal layer to the relatable scenarios.
With the creation of each piece bringing the artist peace and tranquility, the paintings are both a therapeutic exercise and a breathtaking creative output, serving as containers for narratives from the deeply unique to near mundane. Using calligraphy as a means of expressing emotion within the body, Lateef is able to reflect on both the mental and physical elements of his life and the life of his subjects.
About Jimbo Lateef //
Jimbo Lateef (b. Nigeria) started to learn about art at a very young age, after which he went to study art at Yabatech College Of Technology. The artist explores the use of modern calligraphy to create his character, combining the calligraphy with portraiture in digital-like works that stare back at the viewer. His distinct style, functional inscriptions, and designs represent the various manifestations of his subject. Painting people around him, Lateef demonstrates how we all carry ancient ideas with us, touching on the concept of culture and how it is passed down from one generation to the next.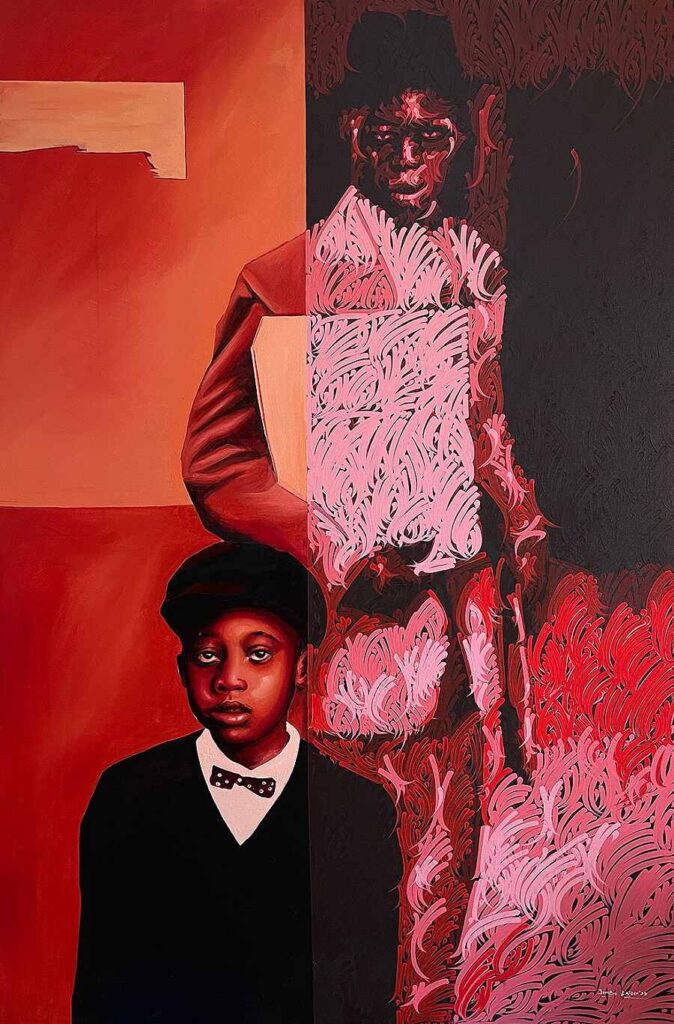 ---
Thinkspace Projects Social Media Accounts