Beautiful Bizarre Magazine's 15th curated exhibition, Secret Longings, is currently on view at Corey Helford Gallery in Los Angeles until 15 April. So if you haven't yet visited the gallery to see this amazing exhibition, please do make some time this week – its not to be missed! Of course you can see the entire exhibition online here. If you are interested in adding to your collection do take a peek – the work is exceptional! You can contact Gallery Director Sherri J. Trahan at sherri@coreyhelfordgallery.com for sales enquiries.
Secret longings
Secret Longings explores our hidden desires and deep longings, whether these are emotional or physical; focused on a partner or friend; lifestyle or career – these longings come from the heart. They are our hearts, or souls if you rather, whispering to us.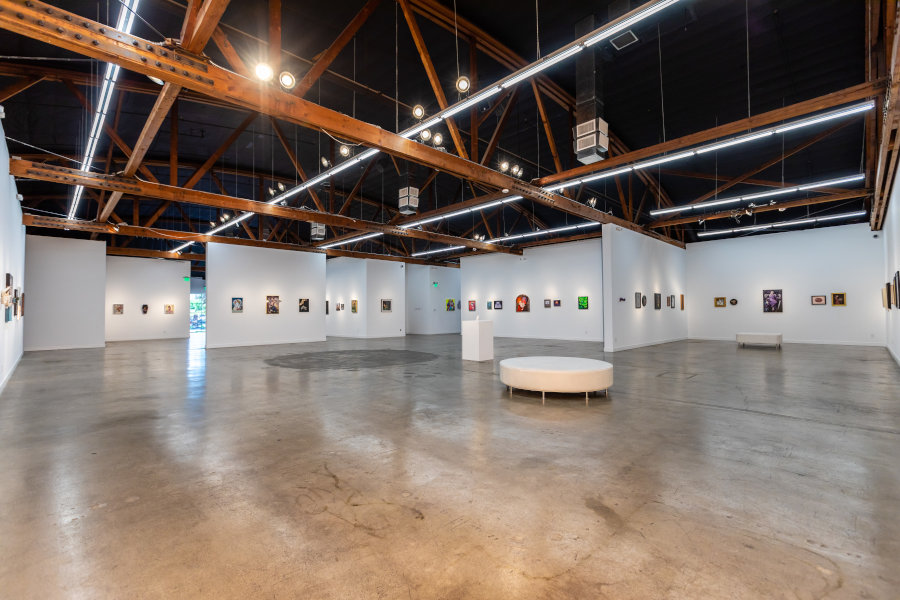 Secret Longings is our 1st Beautiful Bizarre Magazine curated event at Corey Helford Gallery, featuring 78 of the best International artists in the New Contemporary Art scene. The exhibition is a phenomenal success with collectors enthralled as they visit this dreamy wonderland. Danijela Krha Purssey, the co-founder and editor in chief, has created a sophisticated and glamorous world with Beautiful Bizarre Magazine. It is a utopian landscape where magical, sumptuous artwork springs from the pages. Imbued with her incredible intuitive sense, she has a talent for curating the best of the New Contemporary Art genre. I've been enamored with the magazine since its inception in 2013, and so this collaboration with Beautiful Bizarre Magazine on Secret Longings is a dream come true for Corey Helford Gallery.

Sherri J. Trahan, Gallery Director
This is the first time that Beautiful Bizarre Magazine has worked with Corey Helford Gallery in this capacity, and we are so grateful to Gallery Director, Sherri J. Trahan and team for their professionalism and hard work on behalf of Beautiful bizarre Magazine and all the artists involved.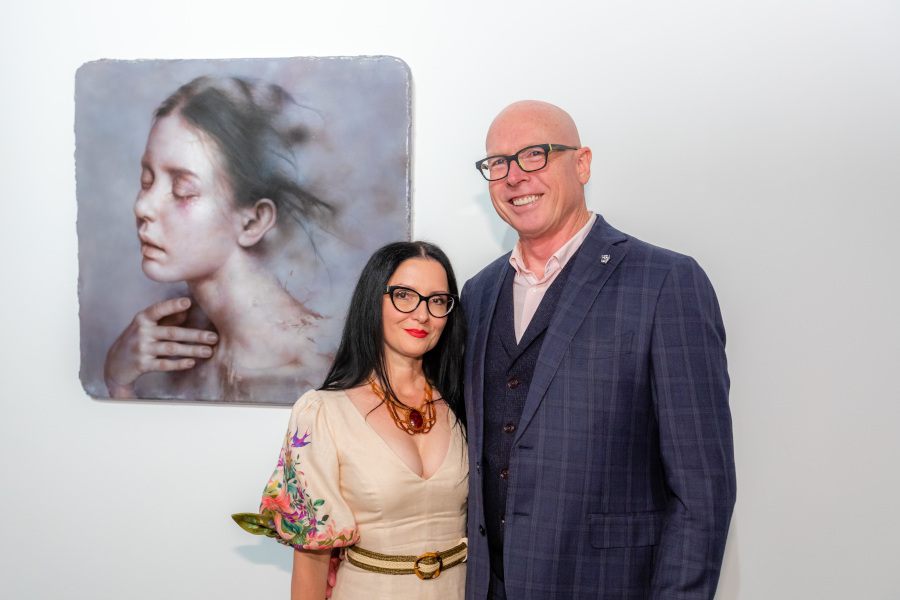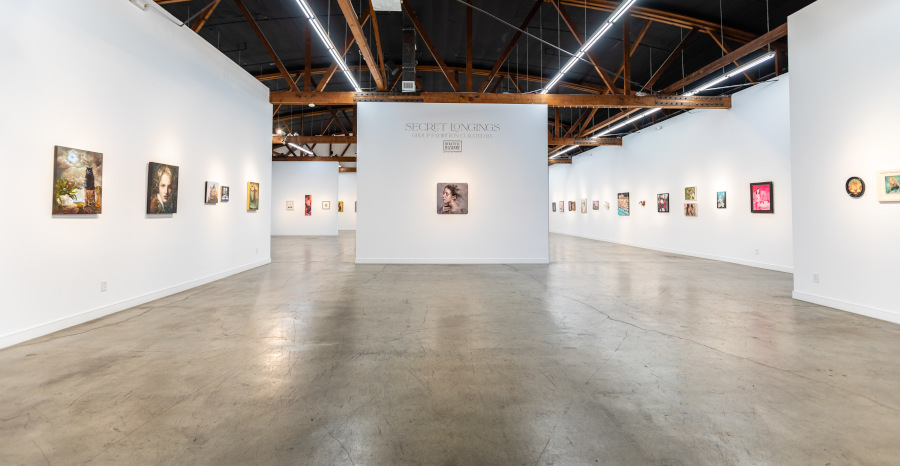 It seems to me we can never give up longing and wishing while we are thoroughly alive. There are certain things we feel to be beautiful and good, and we must hunger after them.

GEORGE ELIOT
Our deepest gratitude also goes to the 70+ artists from around the world who contributed such incredible work to this exhibition. Thank you also to all of the artists, fans and collectors who attended the opening reception – it was wonderful to share the evening with you all! You can see all of the photographs from the opening reception of Secret Longings here.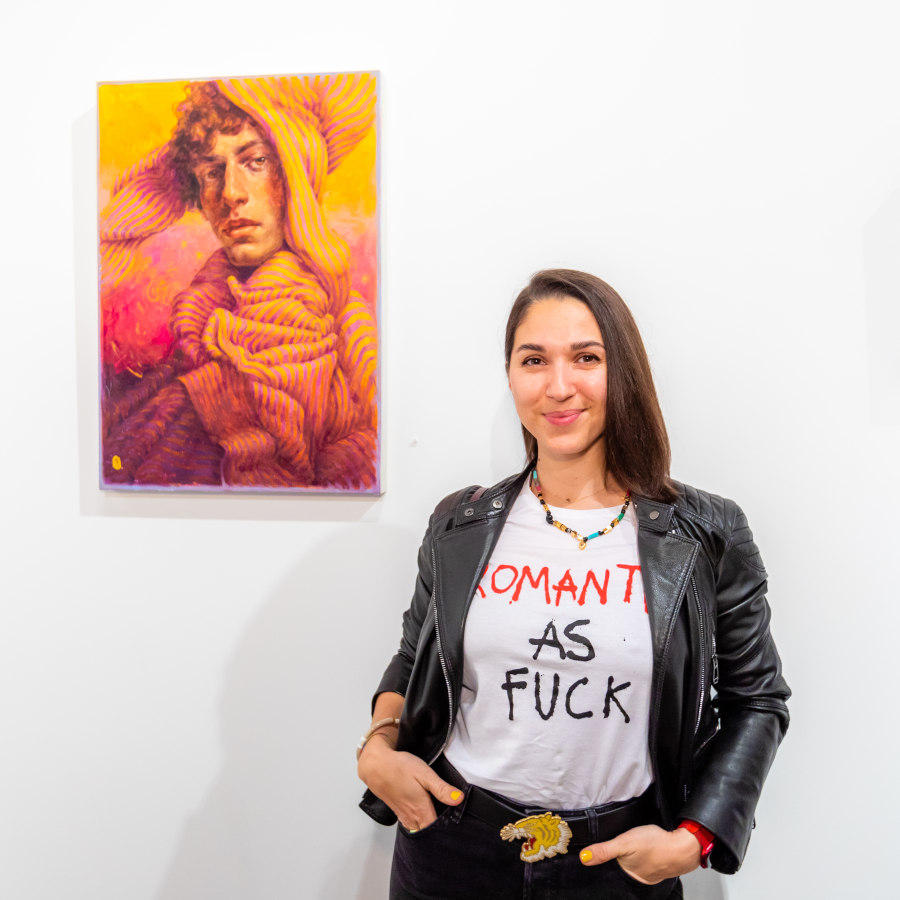 Thank you, THANK YOU, a million thank yous to everyone involved in bringing this exhibition to life, including my amazing Beautiful Bizarre Magazine team. This has been another huge success and we are incredibly grateful!
Exhibiting artists at Secret Longings
Caia Koopman, Korin Faught, Natalia Fabia, Brandi Milne, Colin Christian, Sas Christian, Hush, Kazuki Takamatsu, Hikari Shimoda, Camilla d'Errico, John Brophy, Jasmine Becket-Griffith, Ciou, Naoto Hattori, Yoko D'Holbachie, Kisung Koh, Miho Hirano, Troy Brooks, Ewa Pronczuk-Kuziak, Ian Francis, Alessandra Maria, Jana Brike, Tarntara Sudadung, Erika Sanada, Katie Gamb, Jon Ching, Nadezda, Helice Wen, Jesús Aguado, Ryan Heshka, ONEQ, Dewi Plass, Crystal Morey, Jennifer Allnutt, Josh Keyes, Richard Ahnert, Nicole Evans, Jason Mowry, Thomas Ascott, Allison Reimold, Yulia Pustoshkina, Agnieszka Nienartowicz, Andi Soto, Ania Tomicka, Ben Ashton, Calvin Laituri, Calvin Ma, Carolynda Macdonald, Chris Guest, Courtney Brims, Daniel Bilmes, Elisa Anfuso, Elizabeth Winnel-Wittfooth, Ellen Jewett, Erik Thor Sandberg, Ito Chieko, Kevin Peterson, Kremena Chipilova, Kseniia Boko, Lavely Miller, Lindsey Carr, Lix North, Lo Chan Peng, Lucia Heffernan, Marc Burckhardt, Peter Ferguson, Phoenix Chan, Rod Luff, Rose Freymuth-Frazier, Sarah Joncas, Shana Levenson, Stephanie Rew, Super A, Susannah Montague, Tania Rivilis, Tina Spratt, Brad Kunkle.
Enjoy some of the wonderful artworks from the exhibition below!
Erik Thor Sandberg
"Secret", oil on panel, 8″ round
Rod Luff
"Dappled Undergrowth", pencil, pastel, coloured pencil and oil paint, 20″ x 16″
Jason Mowry
"Plucked from the Congregation", watercolour, gouache, pencil, and ink on paper, 13.25″ x 16.75″
Kisung Koh
"Immortal Pledge" oil on 640gsm paper, 21.5″ x 21.5″
Helice Wen
"Black Rabbit", acrylic and graphic marker on paper, 30.5″ x 22.5″
Elisa Anfuso
"Del Fiorire e Del Peccare", oil on canvas, 23.5″ x 15.5″
Lindsey Carr
"Sugar, Spice, and Everything Nice", oil in canvas bonded to wood panel, 20″ x 16″
Ewa Pronczuk-Kuziak
"Can We Burn Something, Babe?", oil on linen canvas, 23.75″ x 25.5″
Troy Brooks
"The Wounded Healer", oil on Belgian Linen, 24″ x 20″
Jana Brike
"Forevermore", oil on linen, 15.75″ x 19.75″
Ian Francis
"A Classical Love Triangle Falls Apart on the Steps of a Park", mixed media on canvas, alkyd oil paint, acrylics, various pens, pencils and charcoal, 36" x 36"
Calvin Laituri
"Felling of the Wolf Tree", archival ink and engraving on claybord surface with 1/8″ hardboard backing, 10″ x 8″
Stephanie Rew
"Luckenbooth", oil and 24ct gold leaf on panel, 23.5″ x 15.5″
Yulia Pustoshkina
"No Evil, No More", oil on canvas, 30″ x 24″
Rose Freymuth-Frazier
"Sweet Surrender", oil on linen, 24″ x 12″
Shana Levenson
"Blossoming", oil on aluminum panel, 14″ x 21″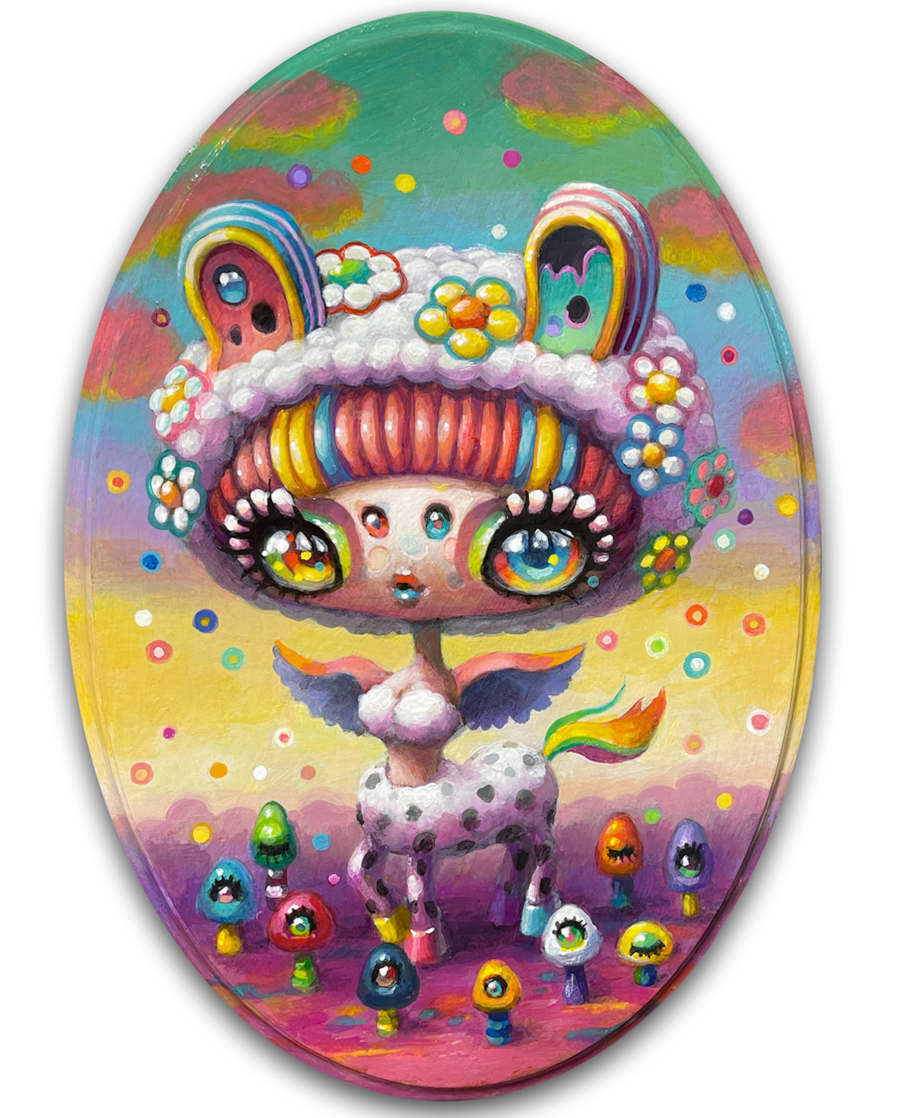 Yoko D'Holbachie
"Angel *Planet", acrylic on coated wood board, 10″ x 7″

Nadezda
"Moon Wine", oil on panel, 16″ x 16″
Susannah Montague
"Seraphim", ceramic, Glaze, Underglaze, 22k Gold Lustre, Porcelain Paint, Transfer Ware, 15″ x 5.25″ x 15″
Jennifer Allnutt
"Oblivion", oil on custom wood panel, 20″ x 10.75″