We are thrilled to share in the community excitement as our friends at Arch Enemy Arts commemorate their 11 Year Anniversary! An extraordinary milestone, and hallmark to perseverance – they, of course, memorialized the special occasion by treating all of us to an inspiring group exhibition.
Conceptually distinct, a lineup of forty-nine creatives capture our hearts with their impassioned artistic prowess and forge pathways deep into our imagination. Awaken the dreamer within and join us as we honor the achievements of Arch Enemy Arts. Let their dedication be a driving force that motivates you to keep pressing forward towards your own personal ambitions.
Keep scrolling to the end because if you're searching for a smile, an energy boost, or a hug from afar – Aunty Beast's, "Lucky Teeth" solo exhibition is going to cradle you in oodles of happiness.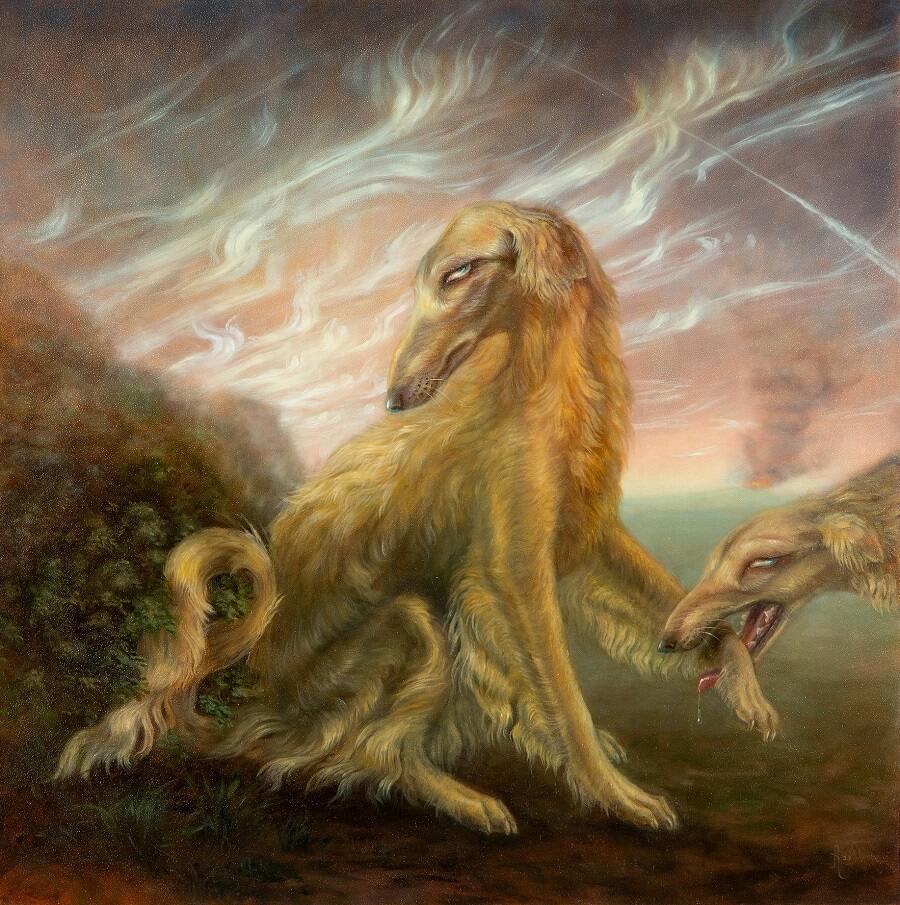 As we reflect on this magnificent and varied collection, we are filled with a sense of pride for what we have achieved, gratitude for the support we have received, and excitement for the years to come. We look forward to continuing to serve established and emerging artists as a platform for their singular voices and incredible work.
​Arch Enemy Arts 11 Year Anniversary Exhibition
Exhibition Dates: April 7 – 30, 2023
Regular Gallery Hours:
Monday to Friday, 10:00 am to 4:00 pm
Saturday and Sunday, 11:00 am to 5:00 pm
Arch Enemy Arts
109 Arch Street | Philadelphia, PA 19106 USA | (215) 717-7774
For sales or private viewing appointments, please email [email protected]
---
Participating Artists //
A.L. Grime, Adam Augustyn, Alex Eckman-Lawn, Alex Kuno, Alexis Trice, Allison Reimold, Bennett Slater, Caitlin McCormack, Calamity Cole, Casey Weldon, Chil Mott, Chris Haas, Christina Mrozik, Darla Jackson, David Seidman, Doug Boehm, Edith Lebeau, Enrique Toledo, Frank Gonzales, Gigi Chen, Horrible Adorables, Jessica Hess, Jesús Aguado, Jon Ching, Juliet Schreckinger, Kazuhiro Hori, kEda Gomes, Kelly Vivanco, Kit Mizeres, Lara Dann, Larysa Bernhadt, Lihao Lu, Makoto Chi, Manuel Zamudio, Maryann Held, Matty Geez, MECRO, Michael Camarra, Michael Koehler, Michele Melcher, Michele Avery Konczyk, Nom Kinnear King, Paul Romano, Rachael Bridge, Sad Salesman, Scott Kirschner, Shannon Taylor, Veronica Jaeger, and Xhanthi.
The 11 YEAR ANNIVERSARY EXHIBITION will be on view from April 7th – 30th, 2023. Sold works will begin to ship the week of May 7th unless other rush shipping arrangements have been made.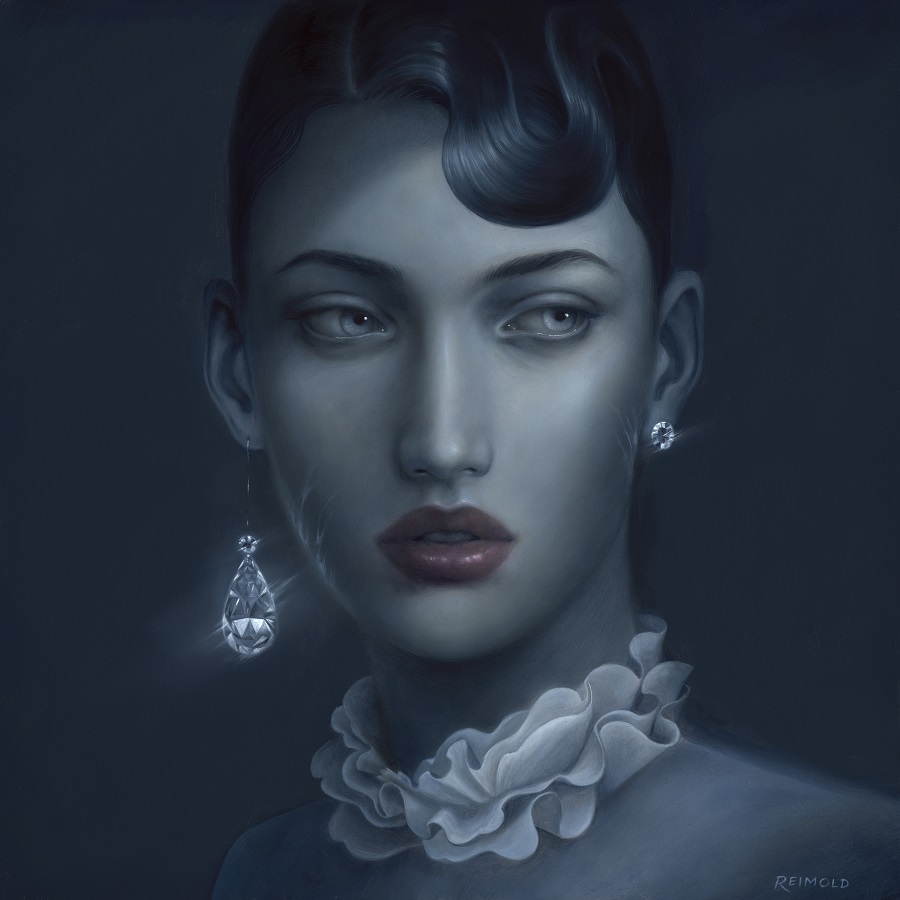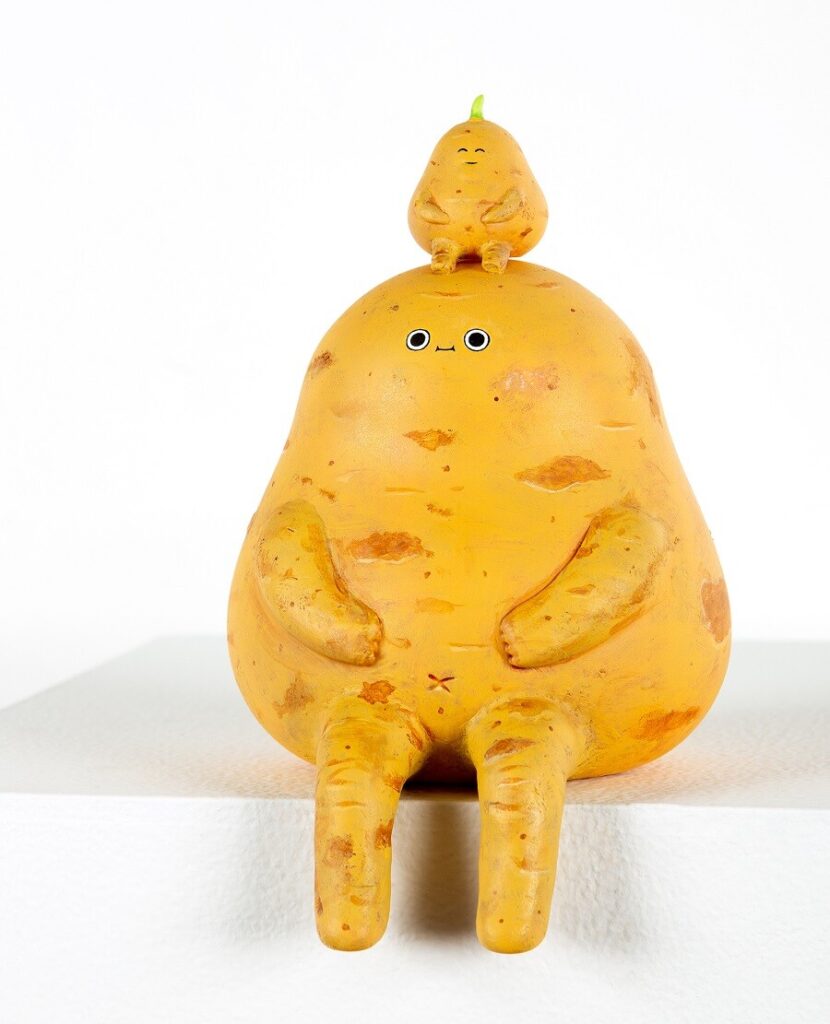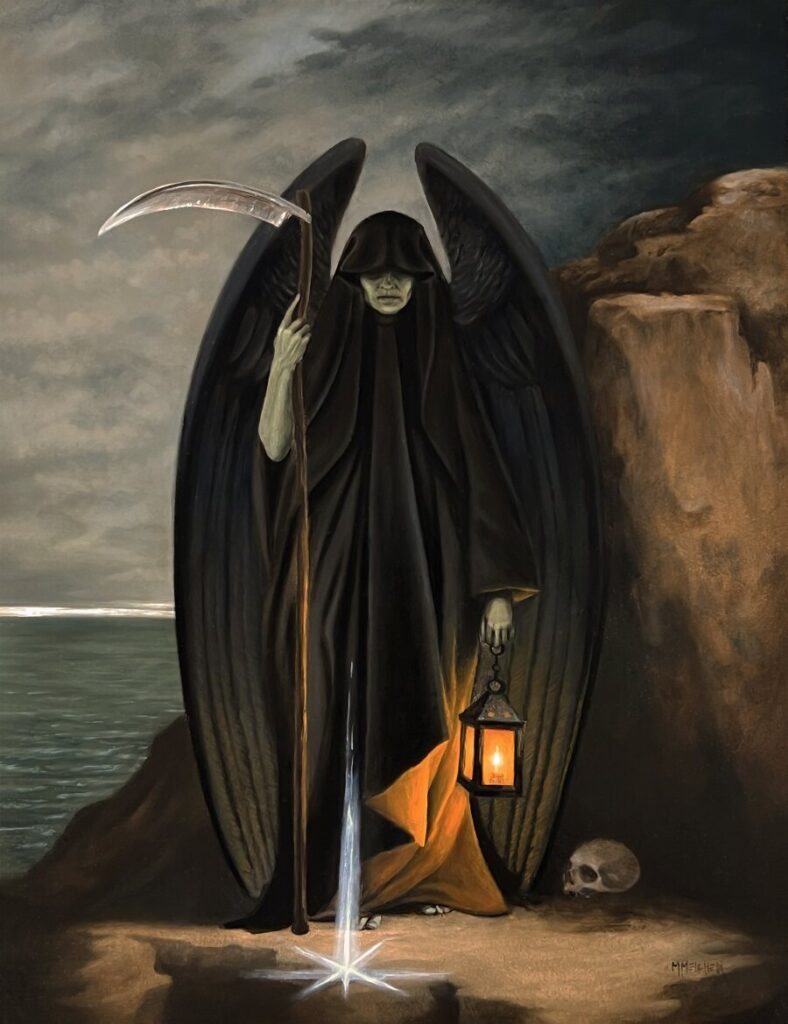 Giving all the feels, if you seek magic that leaves you in a fairy tale then don't miss Aunty Beast's, "Lucky Teeth" solo exhibition that, at a glance, will most assuredly lift your creative spirit. Aunty Beast's installation will be on view from April 7th – April 30th, 2023. If that wasn't enough, take a stroll through past shows to see what tickles your fancy. See all of these collections in their entirety (and so much more) by visiting the gallery in-person or from the comforts of your screen, wherever you are out there.
Arch Enemy Arts invites you to explore LUCKY TEETH, the first solo exhibition by local "portal guardian" and puppet-maker-extraordinaire, AUNTY BEAST. The show features a spring-inspired, site-specific environment built by the artist for her newest collection of twenty-one curious creatures and cuddly confidantes–plushies, puppets, pups, and beasts.
So far, four distinct genotypes have been discovered: Plushies with arms and legs; Stash Mouths, which are Plushies that can devour all of your darkest secrets (or hide your phone for a few hours); Hand Pups with no legs; and Hybrids, which feature arms, legs, and a hand opening at the back of the head for puppeteering. Each beast is meticulously crafted, hand-sewn, and wrought from another world that has imbued them with their own life and personality.
write up by Candice Musher
---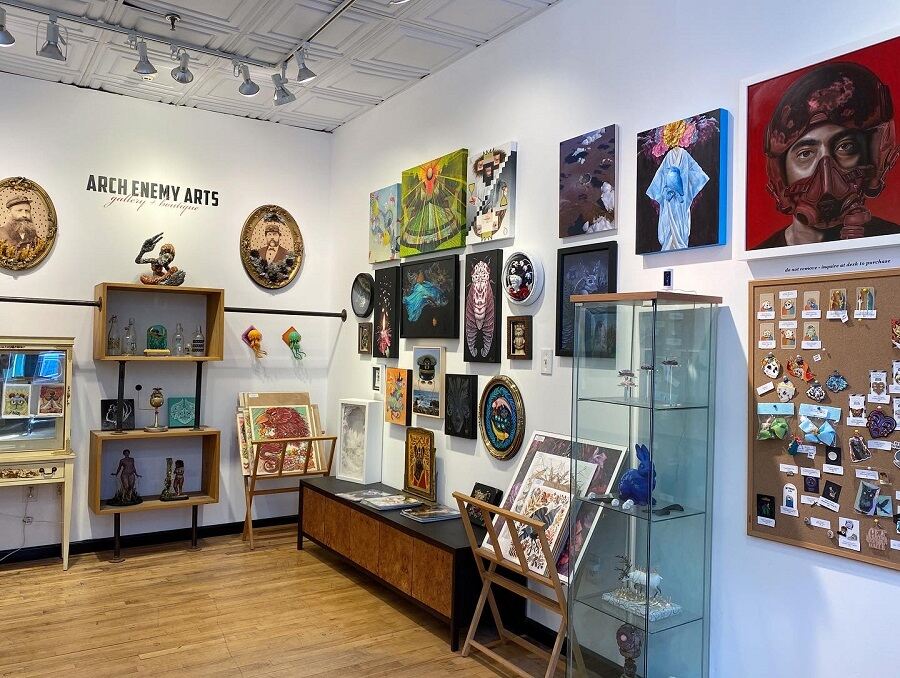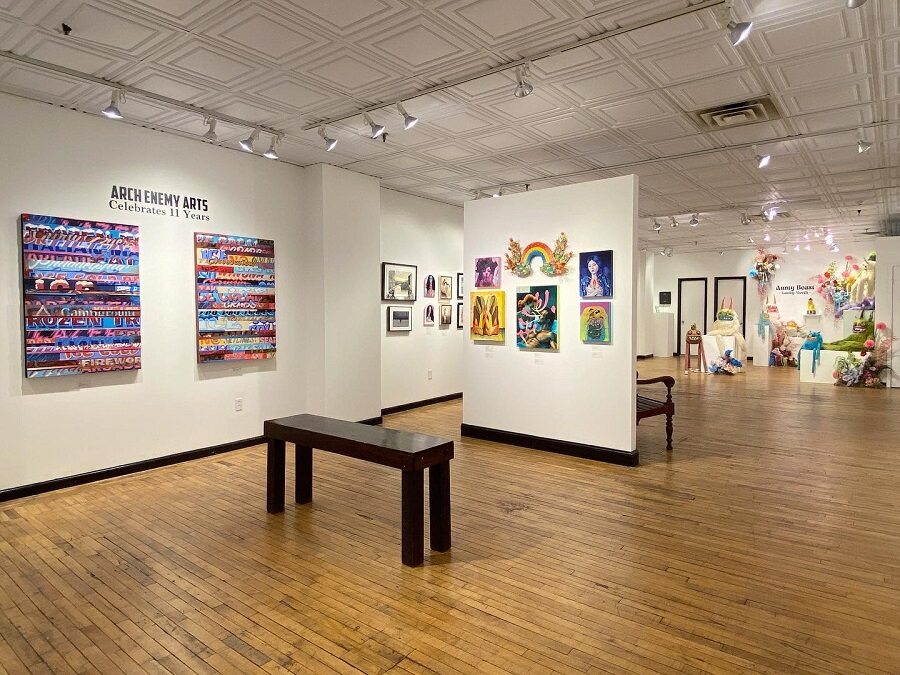 ---
About the Gallery //
Seeking to fill the need for a centralized hub focused exclusively on new contemporary genres within Philadelphia's already vibrant art scene, Arch Enemy Arts was founded in 2012 and quickly became Philly's freshest new venue dedicated to exhibiting emerging and established artists, both local and international. Located in Philadelphia's Old City District, and with an emphasis on the lowbrow, pop-surrealism, urban, and macabre in a wide range of mediums, Arch Enemy Arts was chosen as Philadelphia Magazine's "Best of Philly"™ Best Art Gallery for its 40th Anniversary issue, voted the "Best Art Gallery in Philadelphia" on Philly HotList in 2013, and in 2012.
Noah Musher // co-founder & owner
Lawren Alice // co-founder & curator
---
Arch Enemy Arts Social Media Accounts