As we enter a new year, the beautiful.bizarre team has already been enriched with an abundance of new art, captivating artists and pioneering galleries. An ever-evolving being, 'art' continues to surprise and excite us, and in the new 2017 generation, we are pleased to introduce Talon Gallery to the world.
Grand Opening Reception:
Saturday, January 14, 2017 | 6- 9pm
Exhibition dates:
January 14 – February 3, 2017
1100 SE Division St. Suite 135. Portland, OR.
Participating Artists: 
Jeremy Hush, Brin Levinson, Vanessa Foley, Crystal Morey, Christina Mrozik, John Casey, Natalie Erickson, Alex Kuno, Naoto Hattori, Jean Pierre Arboleda, Susannah Kelly, Nicole Gustafsson, Jon MacNair, Matt Linares, Ferris Plock, Kelly Tunstall, Katrin Berge, Lauren Gonsalves, Neil M. Perry, Caitlin McCormack, Rachel M. Bray, Dan Barry, Jennifer Parks, Allison Sommers, Saddo.
Located on the SE Division Street in Portland, Oregan, Talon Gallery opens its doors today with their Grand Opening Reception to kick off their inaugural group show, 'Familiar'. Created by the founders of Antler Gallery, the new location aims to lean towards the darker end of the Antler Gallery spectrum. Though Talon Gallery will maintain some elements of its sister space such as the incorporation of nature-inspired themes, new concepts will be surfacing; audiences can look forward to folkloric narratives and figurative works settling nicely into the nurturing grip of the Talon. "This new space affords us a great opportunity to showcase works by artists we love for whom we haven't yet cultivated the perfect home and audience for at Antler." explains Neil and Susannah, Antler Gallery's founders, "We feel very fortunate to have this opportunity".
In 'Familiar', Neil and Susannah have created a show comprising on a selection of long-term artists who they have worked with over the 5 years of Antler Gallery's existence, alongside a mix of new and equally gifted creators. The title of the show is an acknowledgement to the fact that, while having some resemblance to Antler Gallery, Talon Gallery stands tall in its own right. It is a new breed of charisma, asking artists to interpret the exhibition's title and theme from the dark mythologies surrounding witches and their companions to the subtle deja vu that exists in a single, fleeting moment.
Prepare to be galvanized: Talon Gallery is officially a new entity on the Portland art scene. For more information, visit Talon Gallery's website.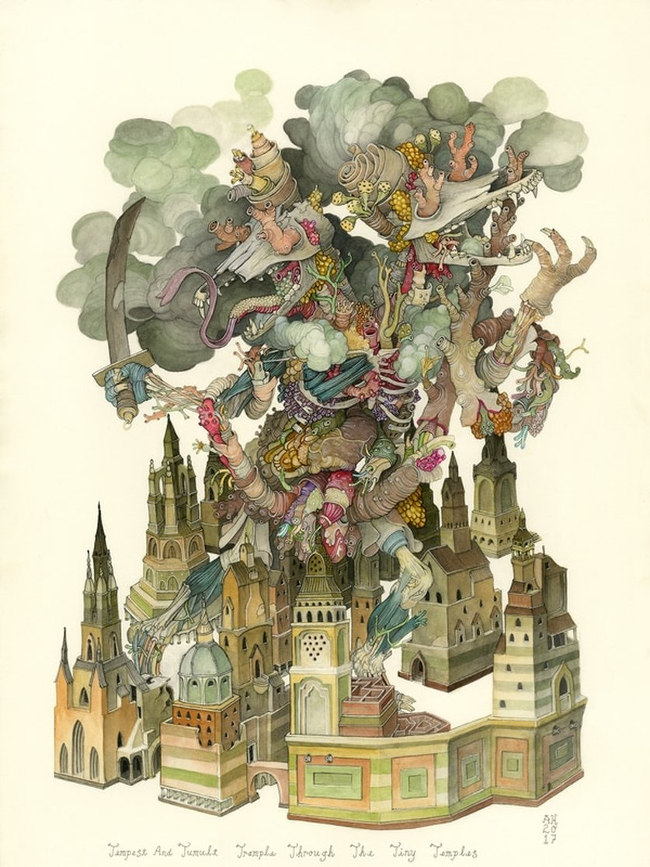 Alex Kuno – Tempest and Tumult Trample Through The Tiny Temples
Allison Sommers – Realpolitik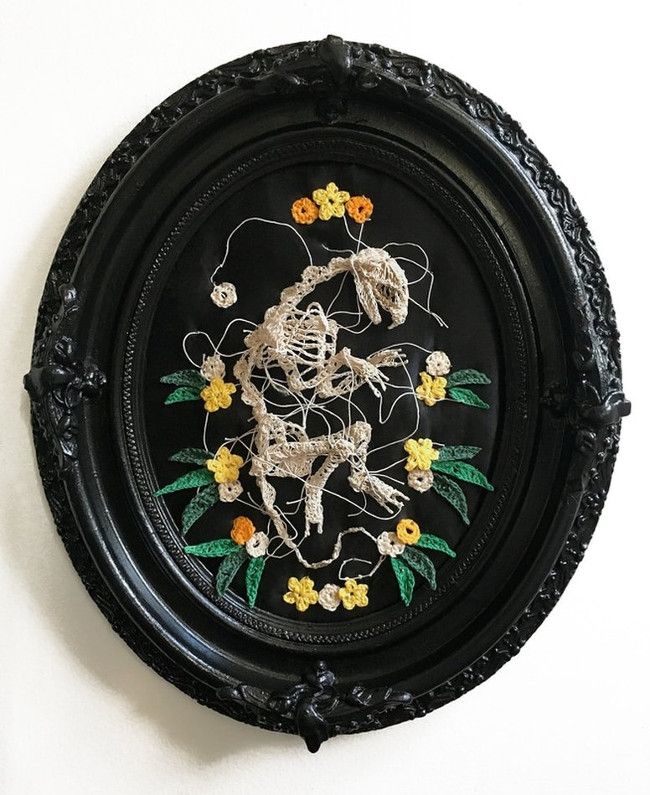 Caitlin McCormack  – Earl of Knots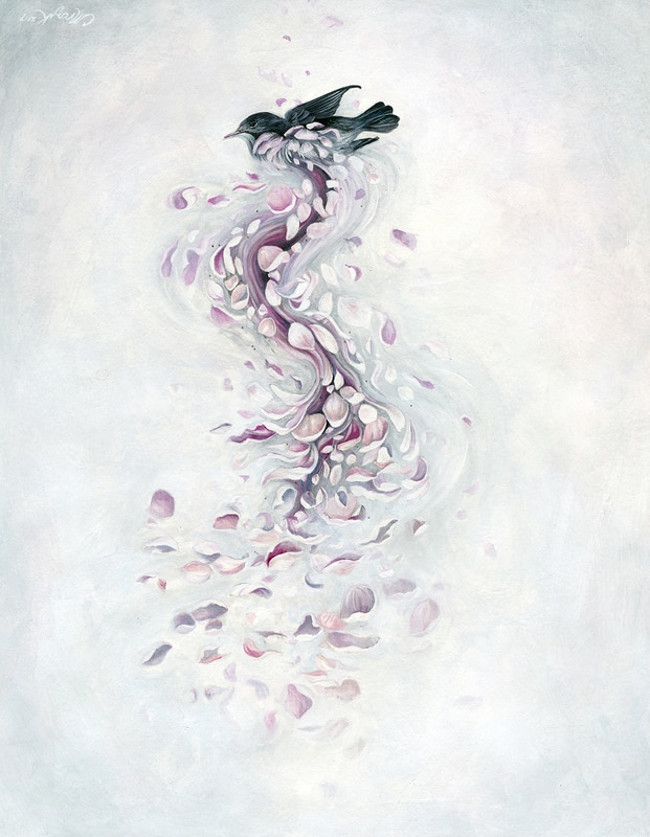 Chris Mrozik – The Prayer My Heart Can't Hold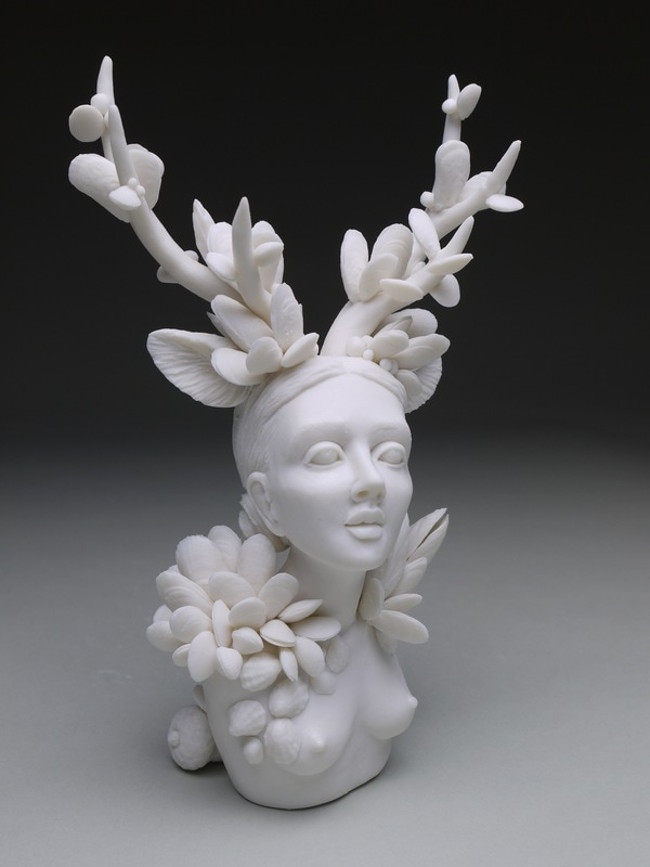 Crystal Morey – Delicate Dependency with Pacific Coast Mollusk Symbiosis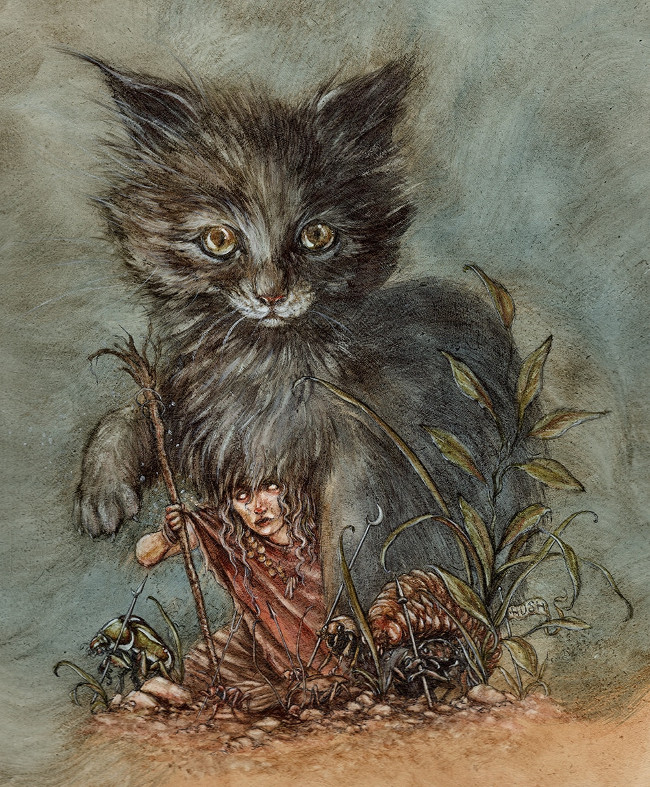 Jeremy Hush – Guise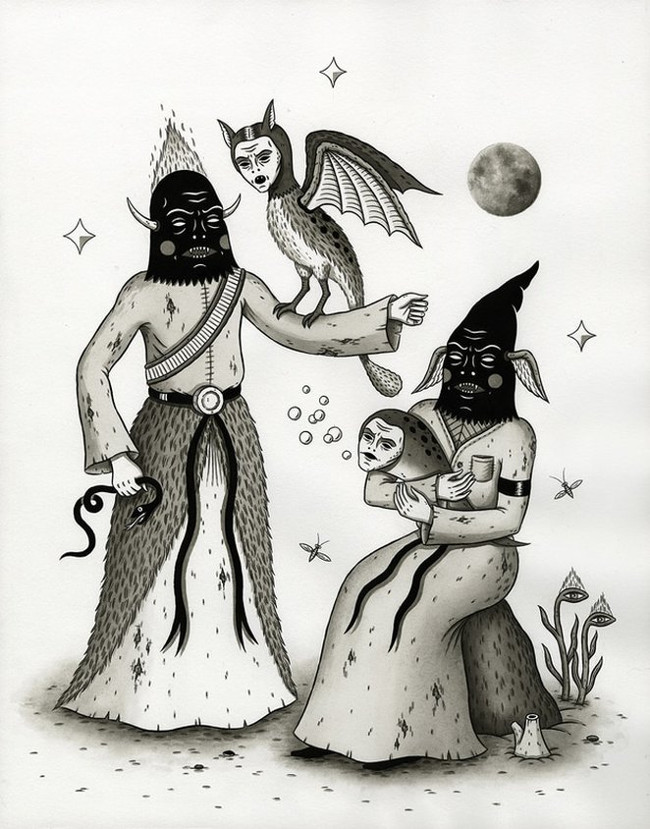 Jon MacNair – Harbingers of Mischief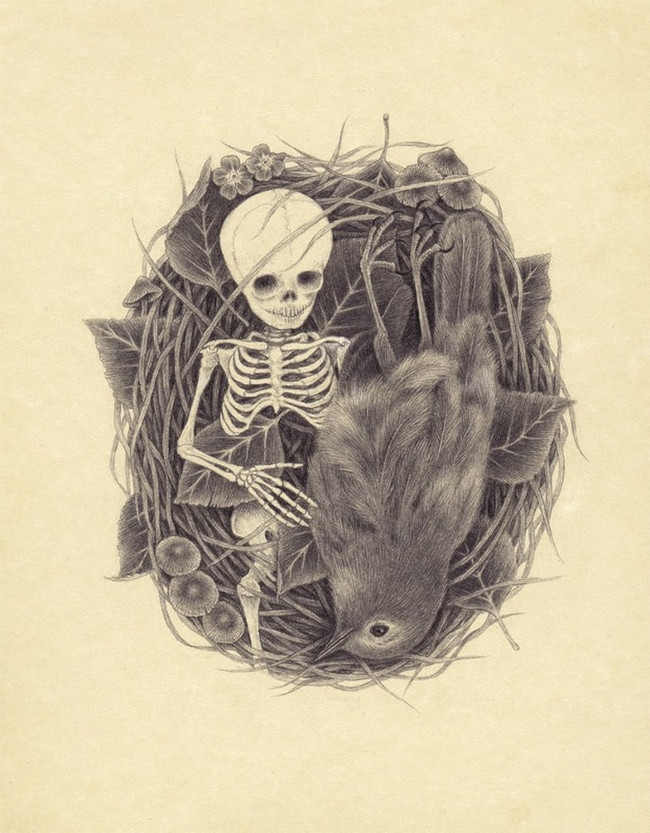 Katrin Berge – Skull & Berge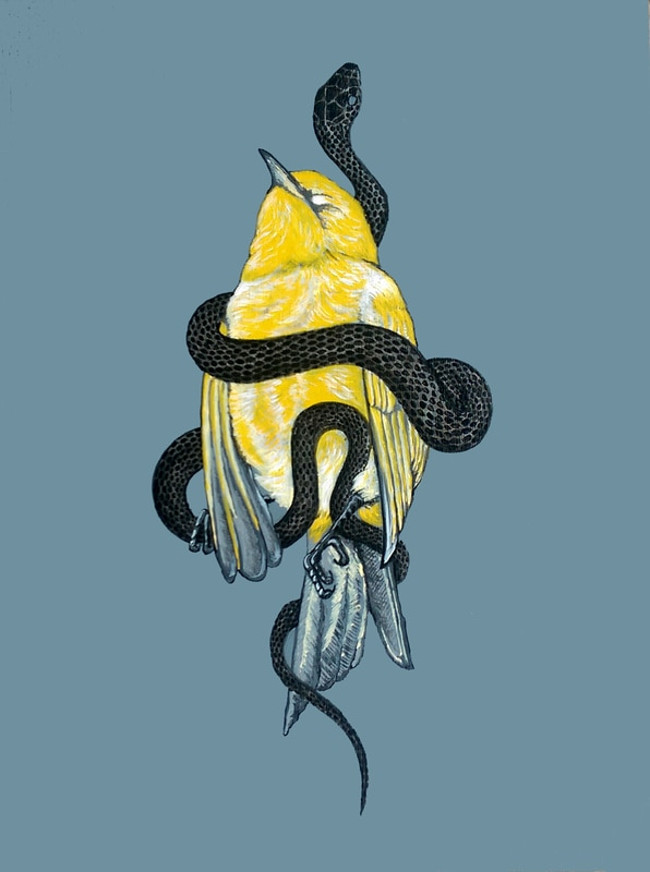 Neil M. Perry – Sarah Good & Her Yellow Bird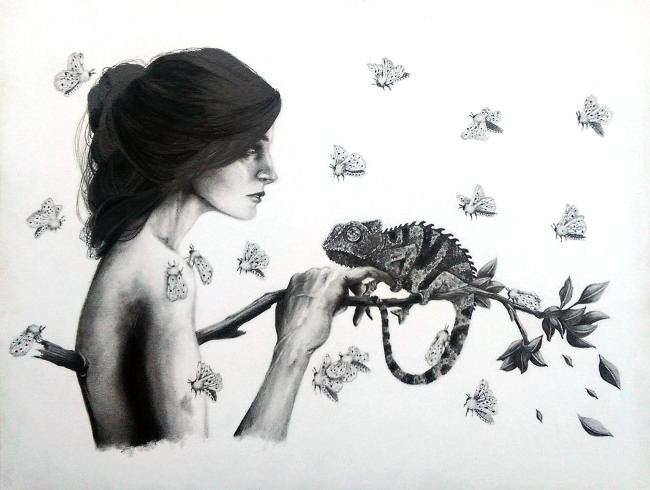 Suzannah Kelly – Chameleon
Save