Saggy, heavy bulbous growths sprouting hair and antlers in earthy colors or muted pastels are a signature look in Juz Kitson's sculptures and installations. Repulsive yet alluring, Juz is a ceramic artist from Australia, though she spends a lot of time in her porcelain studio in China. She works between both places; while in Australia, she hunts for animal carcasses and road kill. She collects them, and lets them naturally decay next to an anthill in her yard. Sourcing these specimens is an integral part of Kitson's art practice as the day-to-day events of facing death head on is an important subject she explores in her work. "Omnia mors aequa, Death makes all equal." is a phrase she uses when talking about her art. She is finding the balance between decay and life.
Juz Kitson feeds the idea of erasing the line between fine art and craft. Her creations involve glass blowing, wood carving, and knitting…all of these are typically classified as craft art. You will also find latex, animal pelts, bone dipped in wax,  and thread collaged into her sculptures. Hairs are placed one by one into wax with extreme attentiveness. Porcelain spheres are sometimes engulfed in stitched yarn. Doing this, Juz challenges the status quo of craft art being sub par to fine art, and is succeeding in the art world.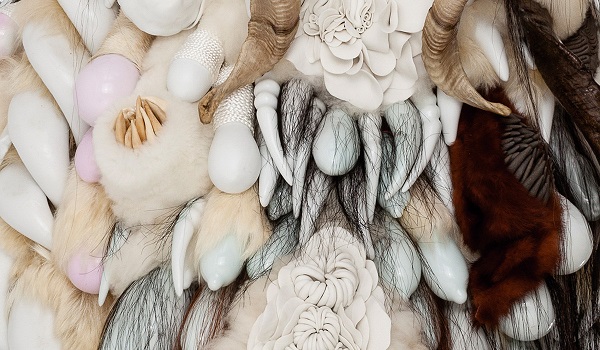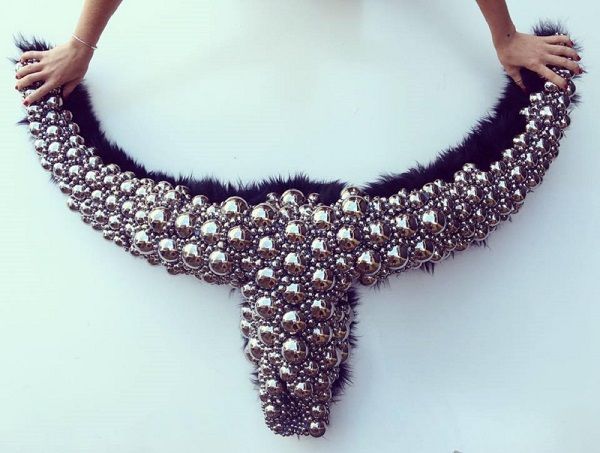 Juz's process has been compared to alchemy and her installations described as "talismanic". The wall hangings could even be considered as a form of taxidermy.  Juz uses delicate porcelain and clay to create phallic parts and other shapes that will remind you of sexual organs and human body parts. Masculine and feminine energies are both represented.  This seems to be quite intentional. These soft, smooth, seemingly fleshy pieces are in contrast to the hair and textured organic additions with which they are entwined. This contrast also exists within individual objects that form the whole mixed media sculpture; Juz Kitson will often encase deceased animals inside the ceramic, like a tomb. The ceramic outside will always be plush and beautiful while the inside rots and withers. Death makes all equal.
Juz Kitson is now spending a 2 month residency in Indonesia to experiment and create new work.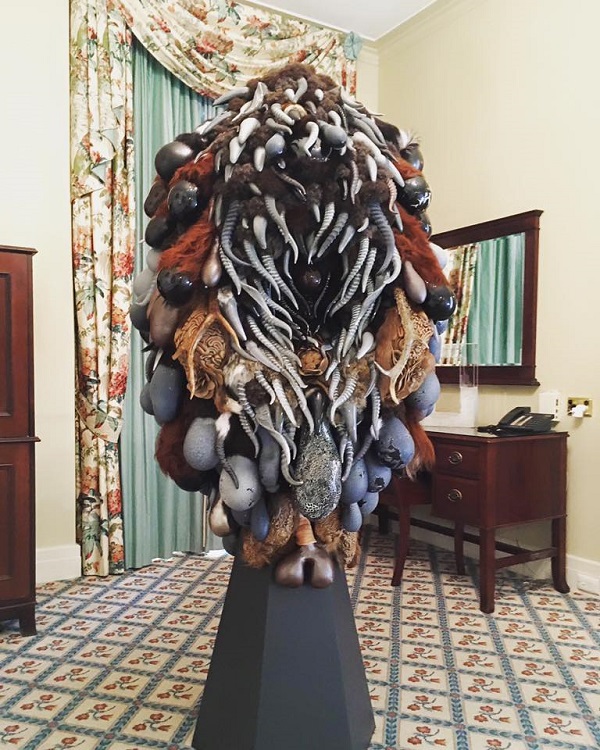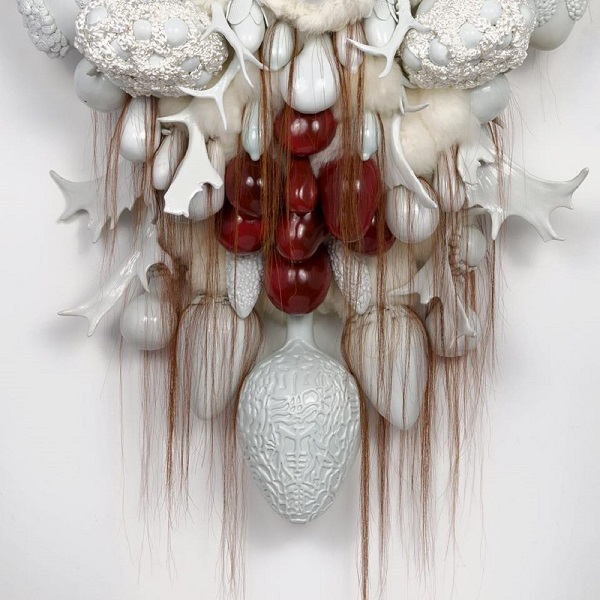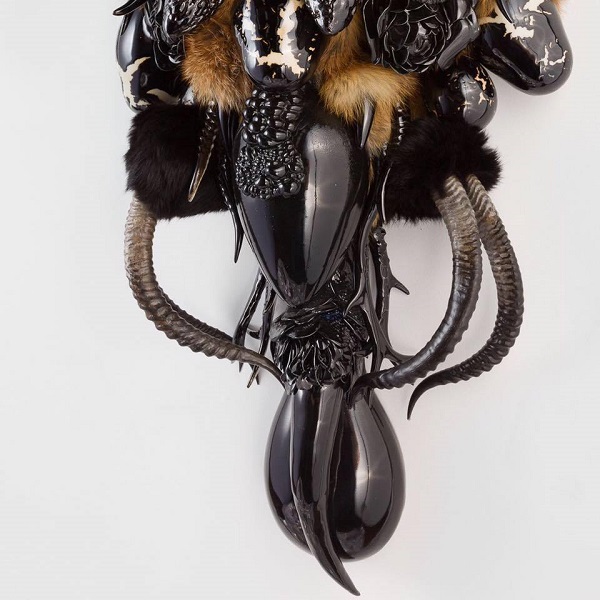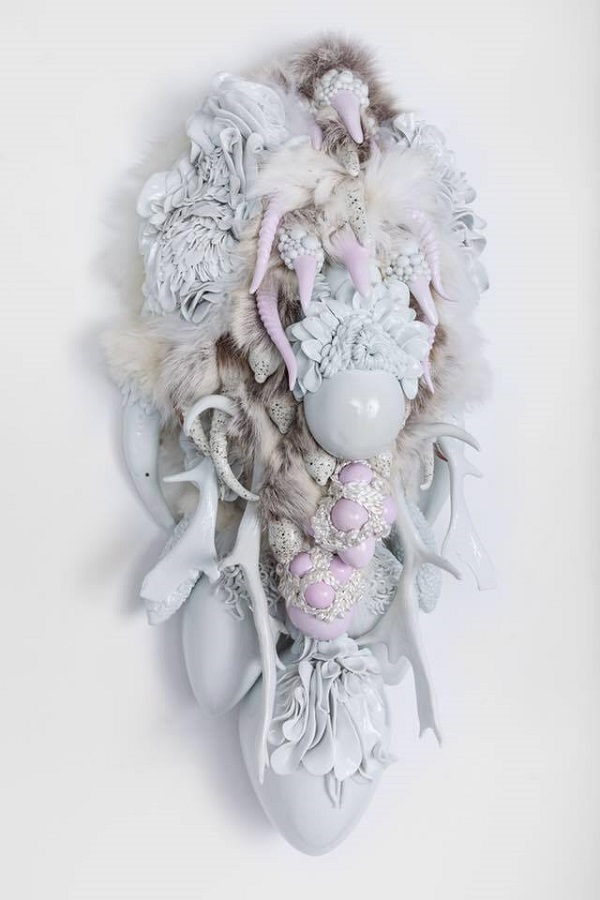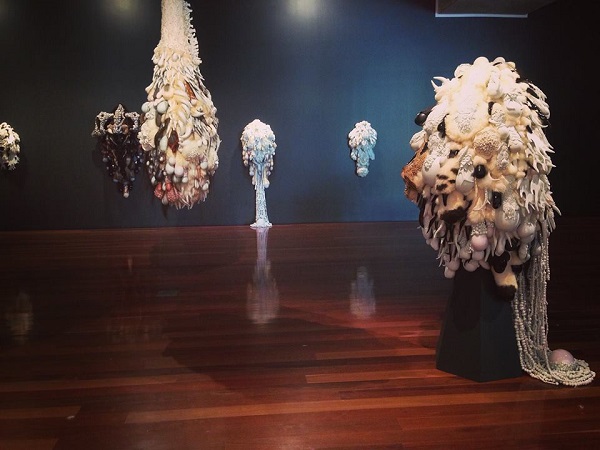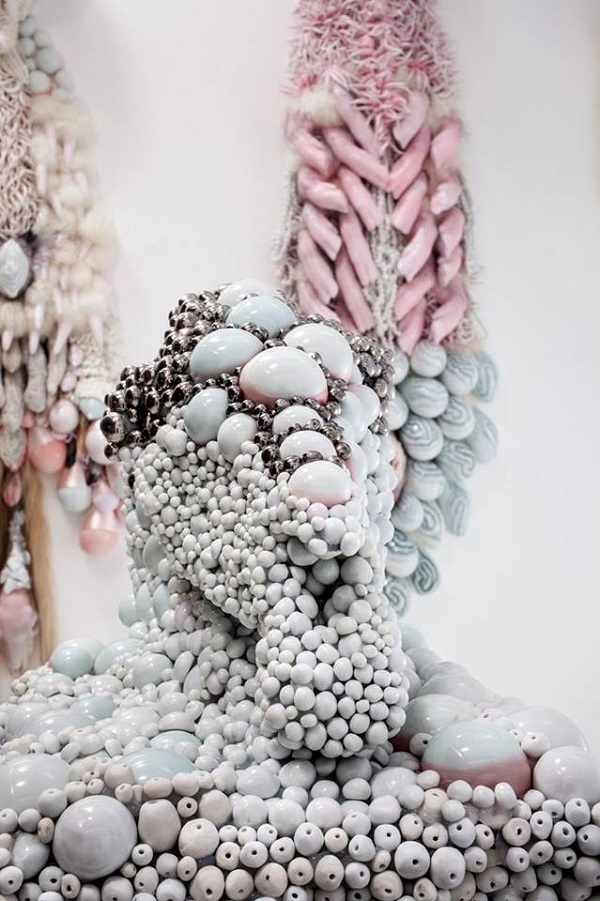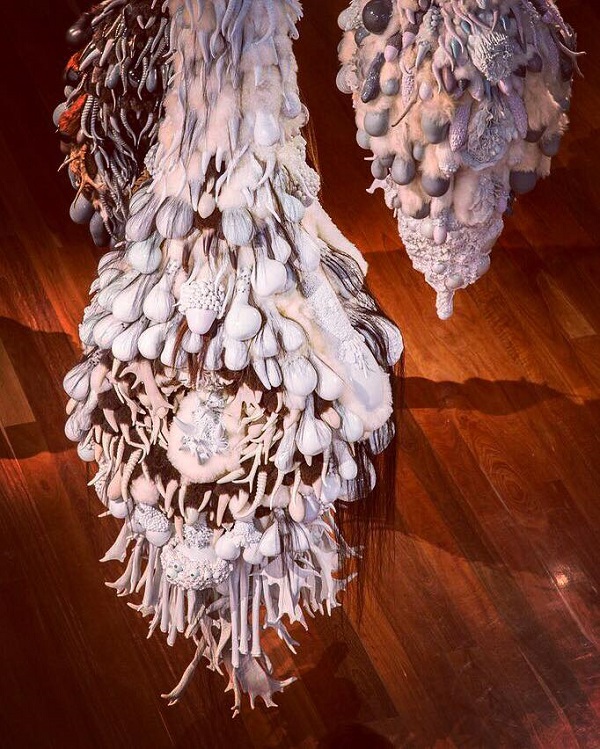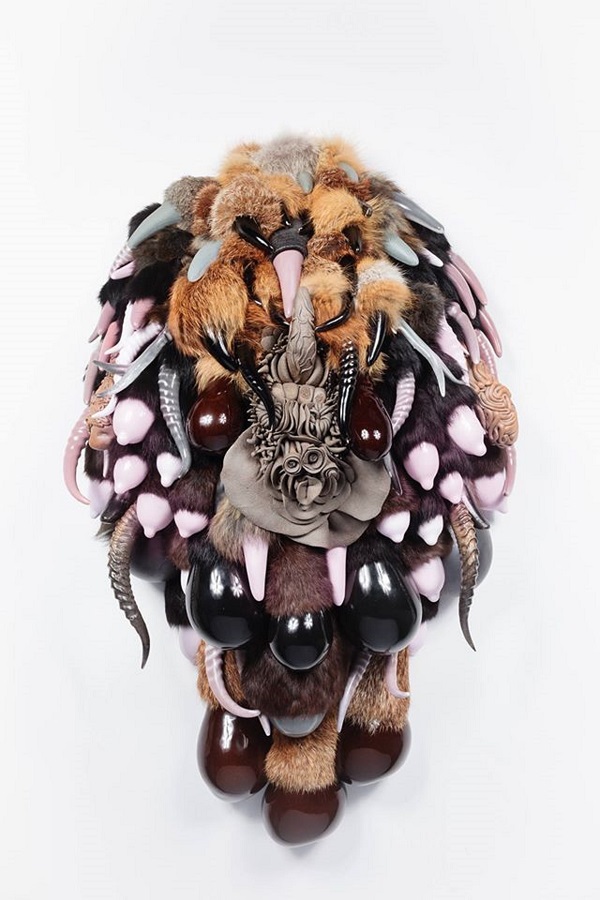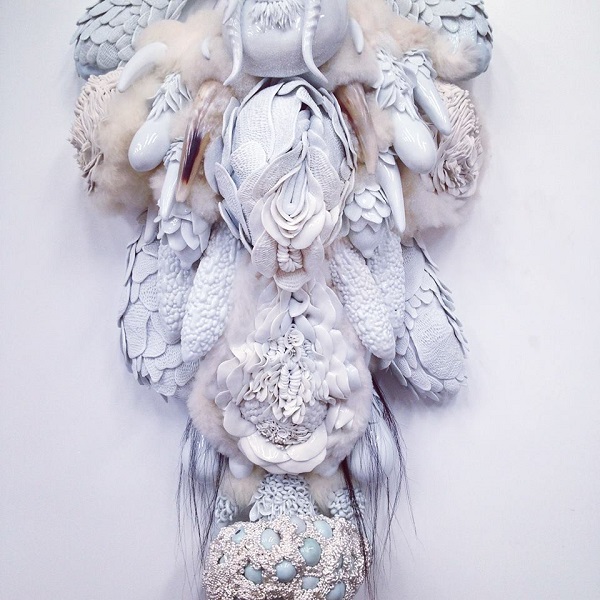 Save