With a warm and quietly confident demeanor, Danish artist Anne Juul Christophersen opened up to me about her upcoming solo show. Her excitement emanated as if from her very aura; it was hard not to get caught up in the moment. "There have been so many wildly exciting things about this exhibition." She shared, and her enthusiasm reminded me of the mystical glow which her main character, the playful girl frolicking in nature, also exudes in her paintings. "I've been working with the Christian resurrection story – of course, linked to my own fairy tale universe. It's been an incredibly exciting process. I have always loved the story of Jesus and it has been fascinating to work so closely with that narrative. It has been a very meaningful and touching experience."
Welcome, dear reader, to Resurrection.
Anne Juul Christophersen: Resurrection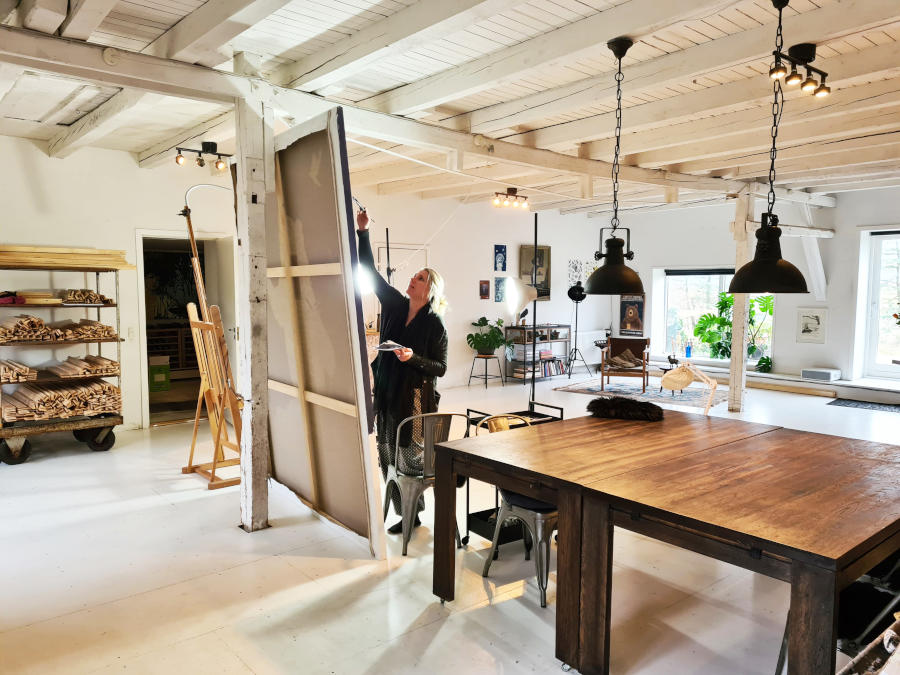 Museet Holmen / Holmen Museum • Østergade 13 • 6240 Løgumkloster, Denmark
Exhibition Dates: Saturday, April 9 – August 20, 2022
Grand opening (artist in attendance!): Saturday, April 9, 1pm – 4 pm
Note: open to the public 2pm – 4pm only
For additional information and purchase availability please contact: [email protected]
To me, it is always important to bring hope, light and love out into the world. And the resurrection story – how harsh it is – is still a story about HOPE.

The world has been difficult in recent years and times are still tough for all of us. If I can create a flash of light with the exhibition – a hope – a little spark of love and joy, then I am very happy.
Overall, it's safe to say that Anne is not a woman to do things by half. This upcoming exhibition is her first at an art museum and she decided to jump in both feet first. It's been a year and a half of constant work alongside other projects, including opening a new online art school. She's pushed herself, even painting her largest piece to date ("it measures 180cm x 400cm; it is large – in every way!") and she has even advanced into three-dimensional sculpture. Without a doubt, Resurrection is a defining next step within Anne Juul Christophersen's career.
As an already well-established artist, Anne has already enjoyed sold out exhibitions. Not surprisingly, the hype is already building for this latest solo – so much so that Holmen Museum have had to delegate special visiting restrictions.
"From 1pm – 2pm the opening is only for 100 invited guests, and from 2pm – 4pm it will then be open for everyone. It's by no means because we don't want to have EVERYONE with us from 1pm. But for my latest solo exhibition, about 500 people came to the opening. So, we have to distribute the guests throughout the day."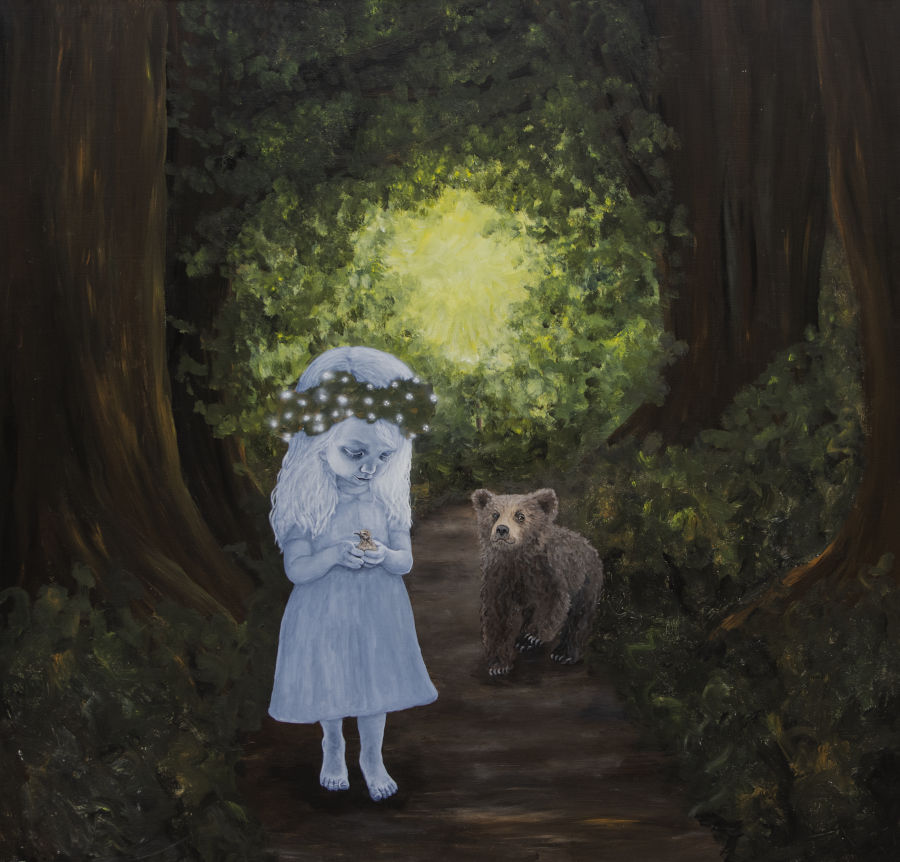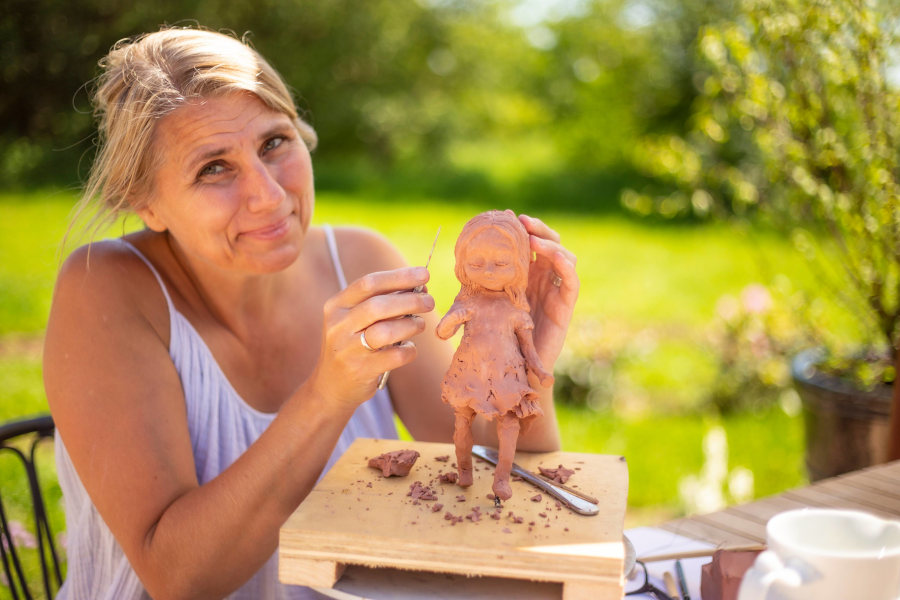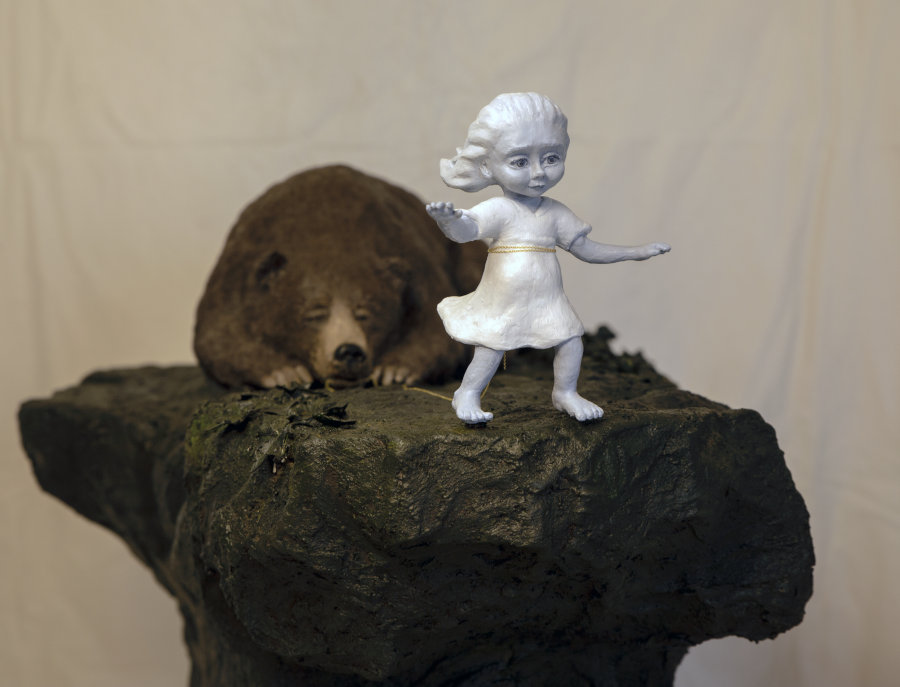 So, what can visitors expect?
Fans will be happy to know that Resurrection still celebrates all of Anne Juul Christophersen's signature elements. In the spotlight is Anne's young girl and her main bear companion, enjoying nature's bounties and their other animal friends. Of course, the exhibition also encompasses elements of the Christian tale of Jesus and the resurrection. "I'm moving into an area that has already been retold, recreated and paraphrased numerous times over the past couple of thousand years." Anne explains, "Therefore it has been important for me to bring something new to the story."
Additionally, visitors will enjoy a special room where they can learn more about Anne's creative process. "In the process room, as we call it, a small film will be played nonstop during the exhibition period. In the film I talk about the exhibition. There will also be sketches and photos etc. that show my processes." Readers can enjoy a sneak peek at the film here, but be aware that the film is in Danish with English subtitles.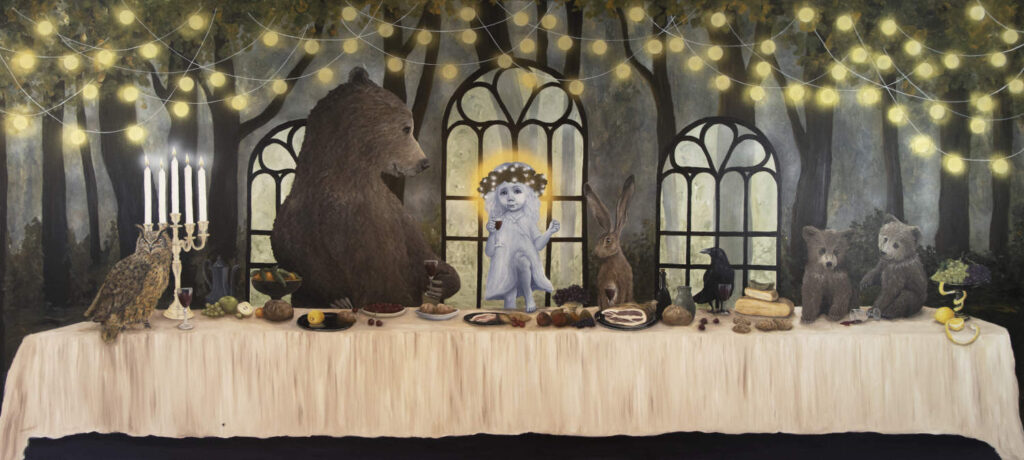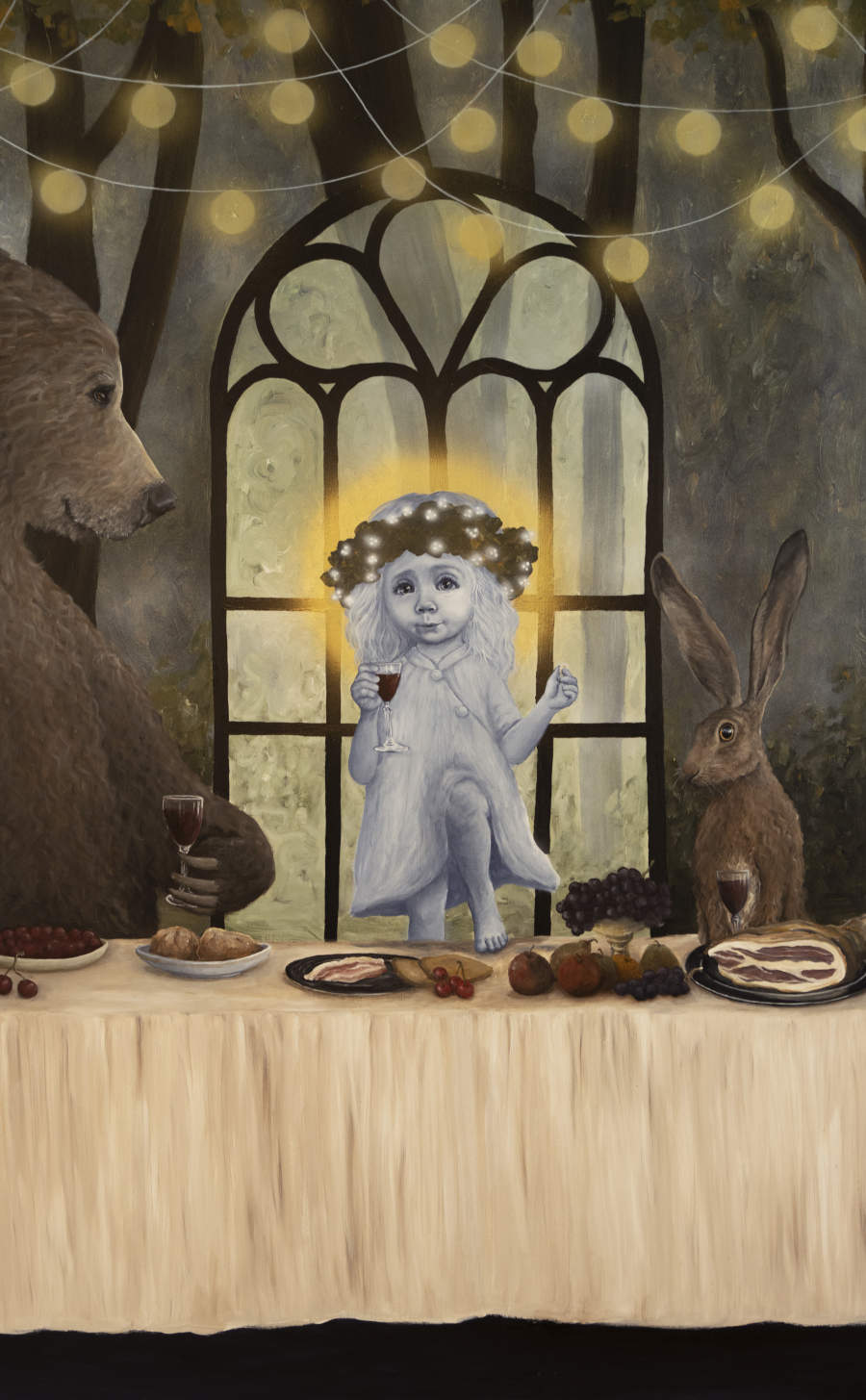 It feels amazing because Holmen art museum is located only 15 kilometers from where I live. It is often the case for artists that the last place you meet recognition is in your local area.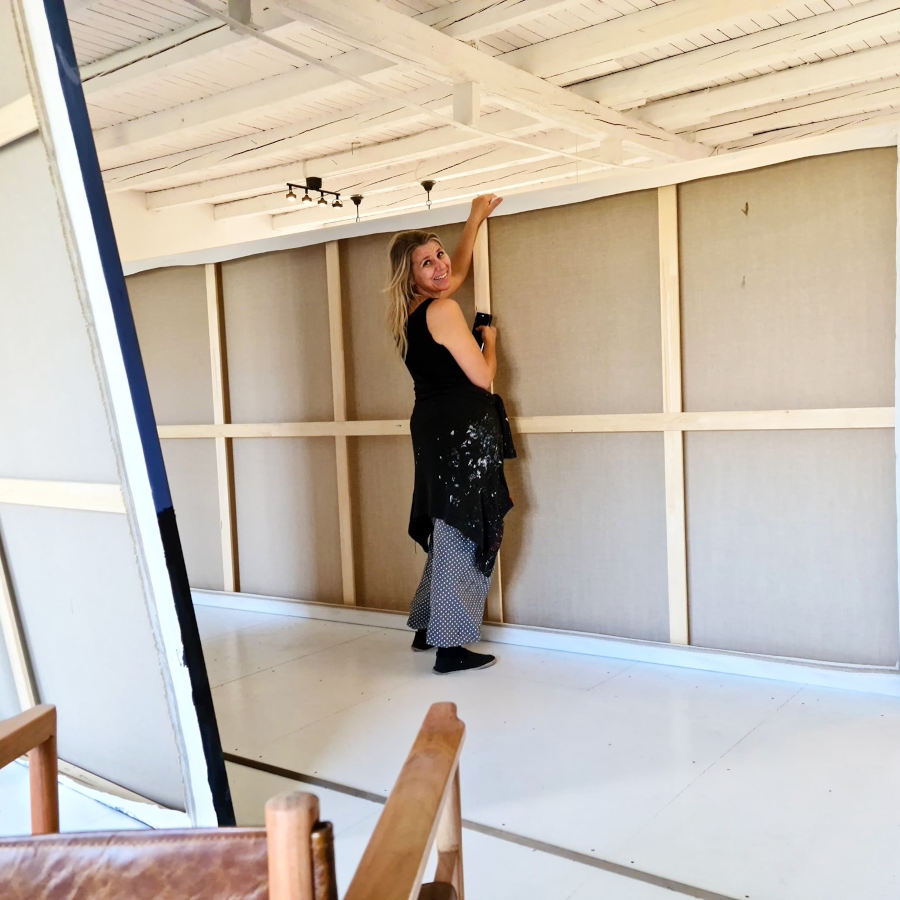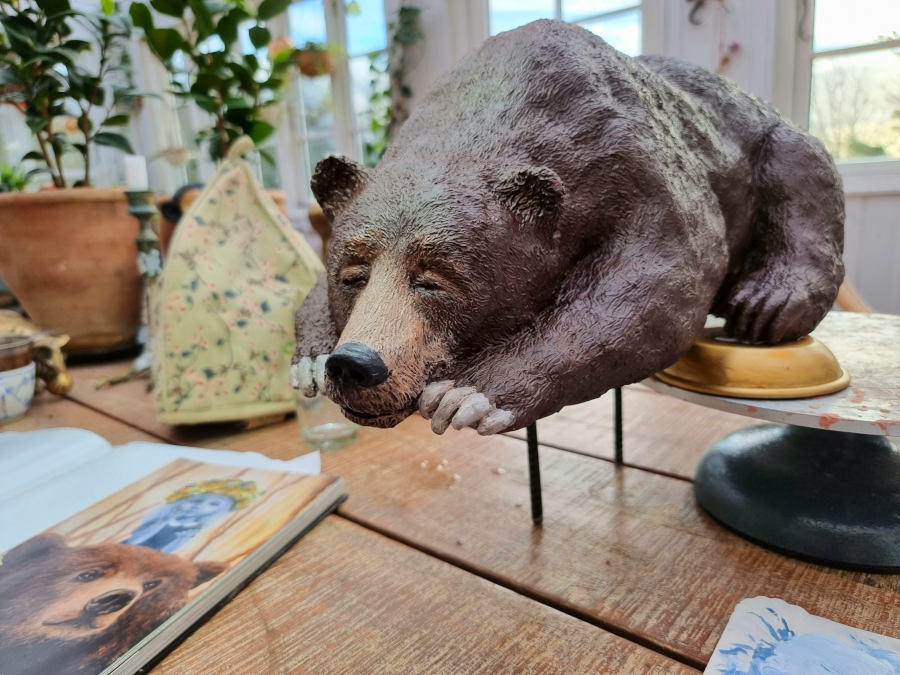 The evolution into sculpture
Perhaps the most exciting new element is Anne Juul Christophersen's move into sculpture. It will always be a challenge to teach yourself new techniques, but not every artist would choose their first major solo at a museum to leap into this new avenue. In true Anne fashion, she opted for trial and experimentation to teach herself this new creative skillset. "It has been a very long journey." She shares. "Every step has been foreign land to me. It's something of a pressure for a museum exhibit, and my dear husband has also shaken his head at me many times because of that choice.
"I have made so many mistakes and banged my head against a brick wall, [but] now I'm very happy with the sculptures. I could almost disappear for hours while creating them… I felt enormously in the moment to work with the clay directly in my hands – usually, I'm at brush distance."
As I was working on one of the girl sculpture's hands, I suddenly discovered that I was actually holding her little hand. It was a very powerful and touching experience.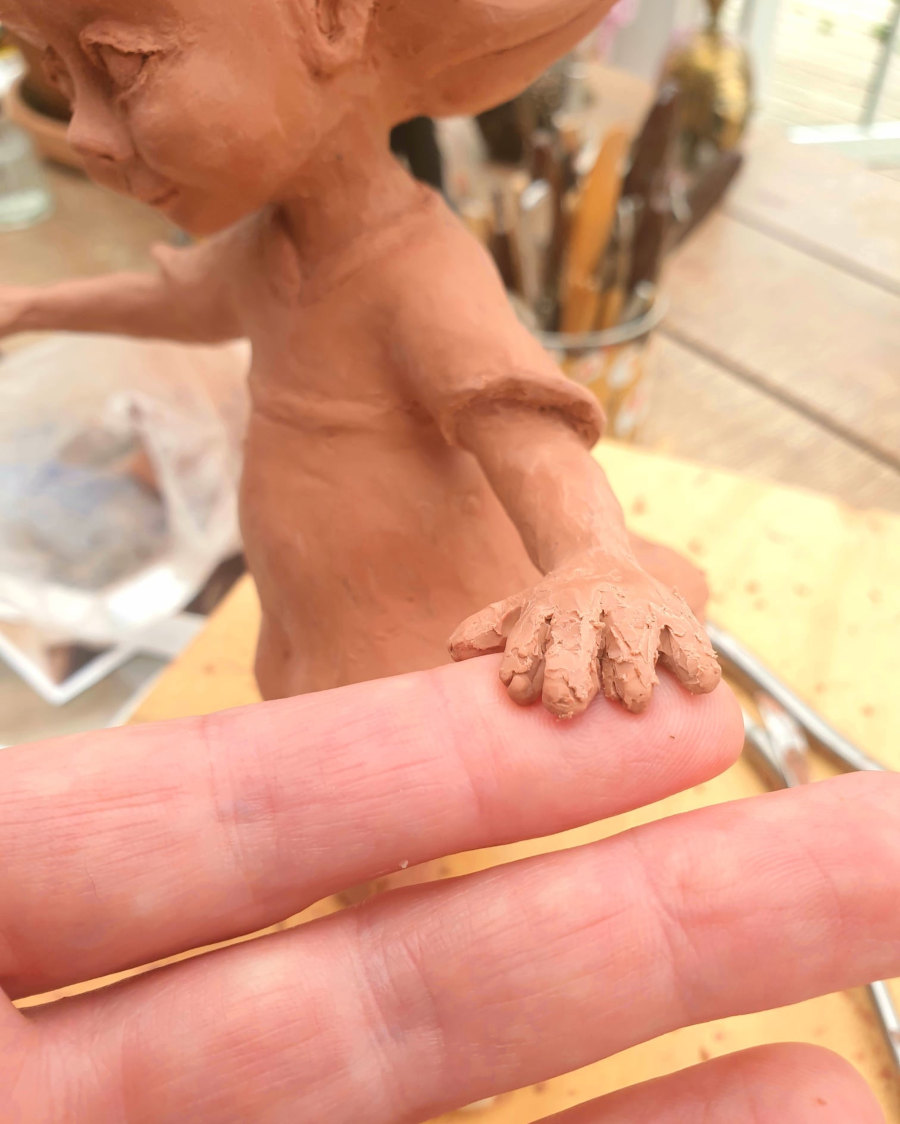 The exhibition will have four large sculptures, with the heaviest weighing almost 180kg! Seeing her creations, Anne's ability to transfer her two-dimensional world into three-dimensional extensions is both exciting and beautiful. For Anne, having the opportunity to fill Holmen's floor space with her creations as well as the walls provided new challenges, but brought her design process to a new level.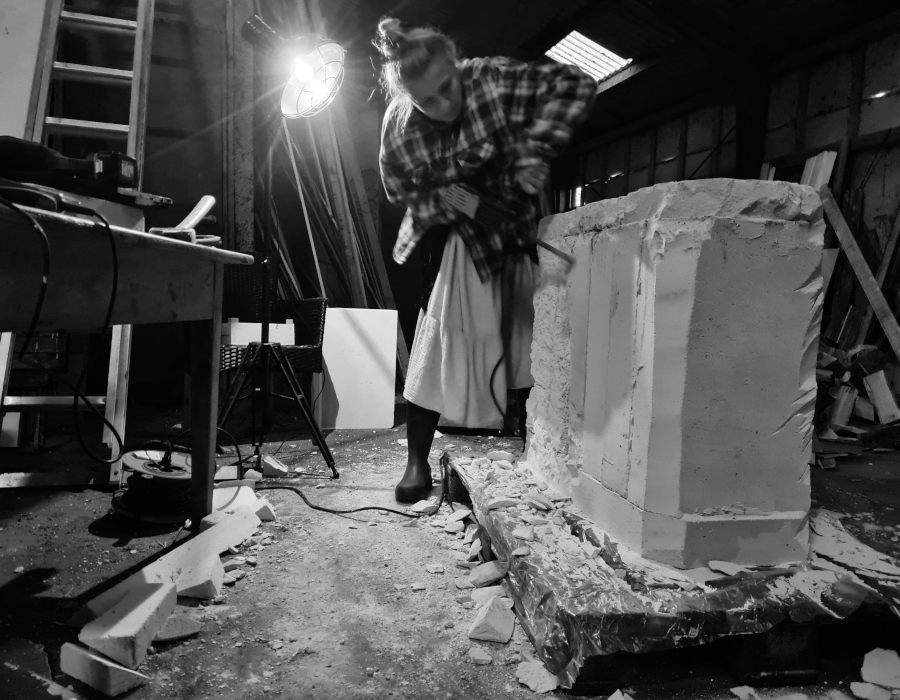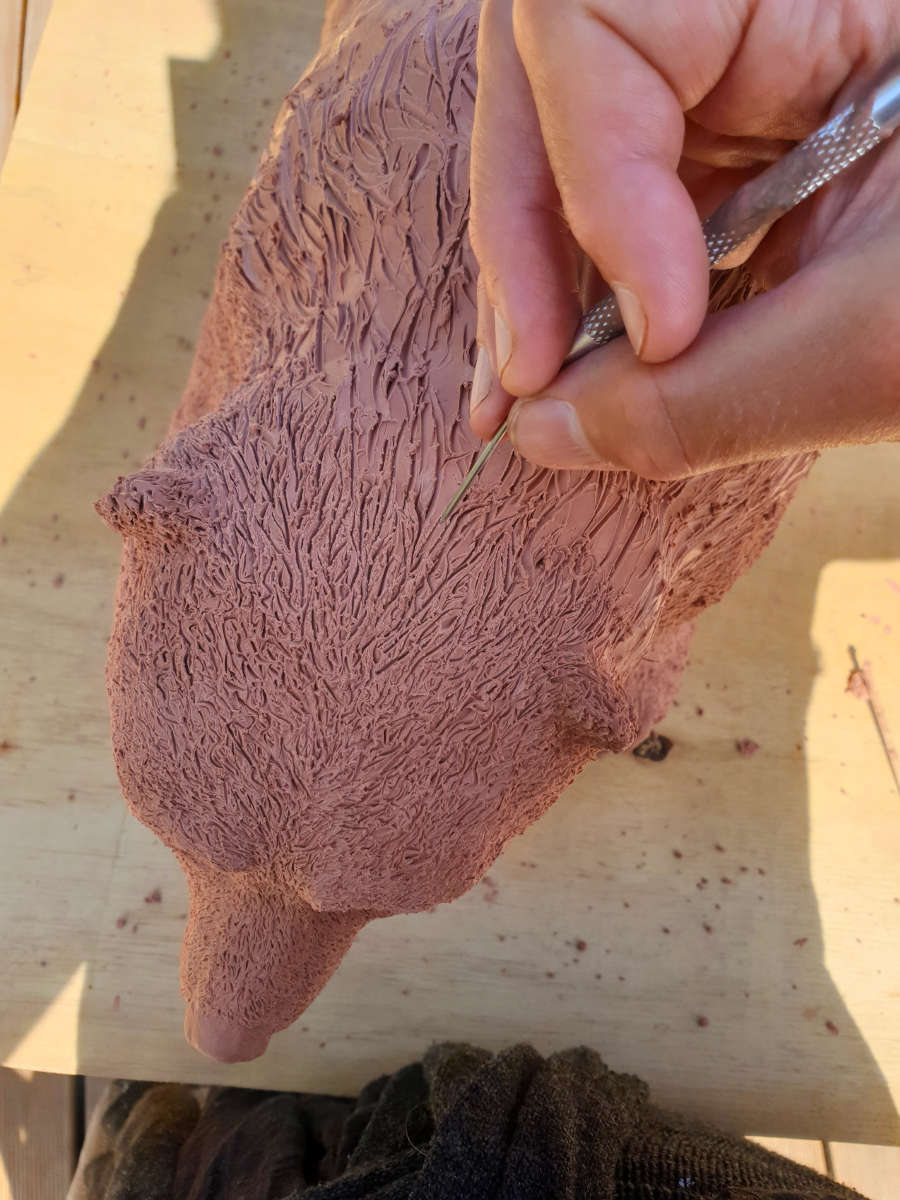 An exhibition to remember
Overall, Anne is eager to share her works with the public. "It's been fantastic working with Holmen Museum. Museum director Kirsten Moesgaard is a wonderful person. She is deeply professional, and she embraced all the ideas I have. Kirsten also just told me that as many as 14 group visits have already been booked to visit the exhibition – and there is a folk high school (Højskole in Danish) that will visit the exhibition in their weekly course in May. It's amazing with all the attention the exhibition is getting already!"
If you are interested in visiting Resurrection, Anne's long, 4-month period means plenty of time to plan your trip. With a beautiful Denmark summer on the cards, it's the perfect excuse for a venture into this beautiful part of the country and see her works in person.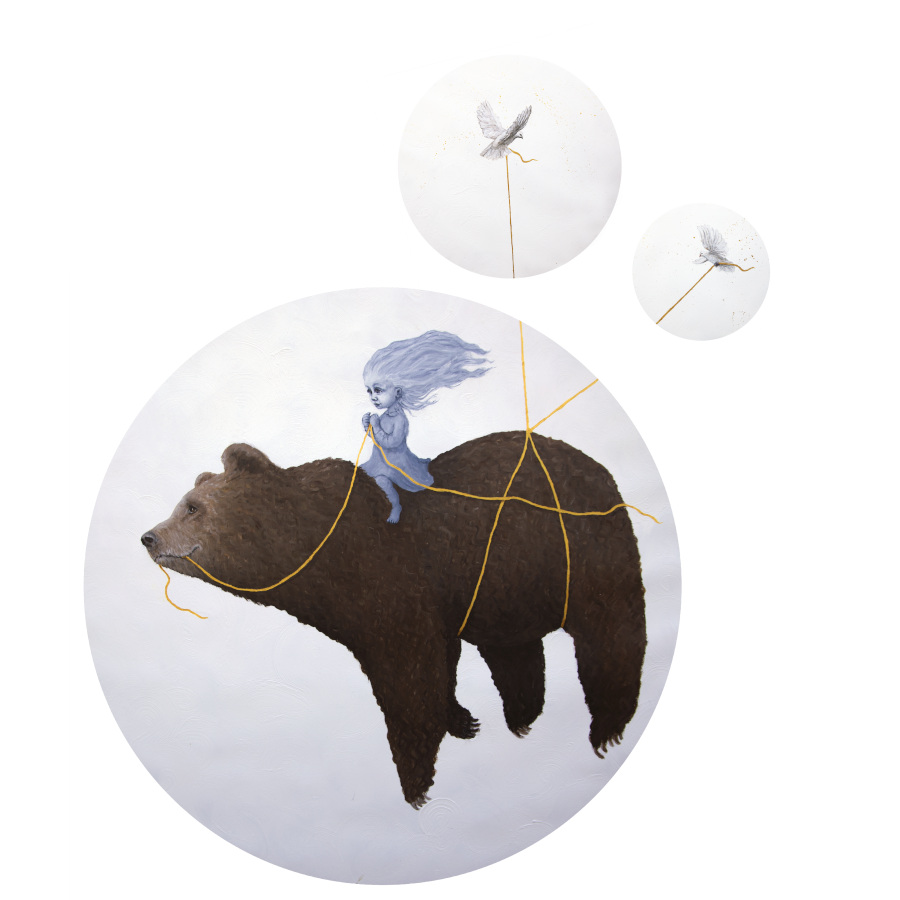 Anne Juul Christophersen Social Media Accounts