Roxanna Walitzki is a performance artist trained at NYU and the San Francisco Conservatory of Music. Often defined as an "operatic iconoclast," Roxanna combines the potential narrative aspects of beauty with electronic music and fashion in her unusual and innovative arrangements of classical songs. Her work incorporates both baroque and classical opera. She has been in recitals at the Smith Tower, Roq La Rue Gallery, the Bemis Arts Building, the Seattle Art Museum PACCAR Sculpture Garden, the Seattle Opera on Tap as well as the Vespertine Opera Theater.
Her debut EP "Exquisite Corpse" will be released May 20, 2016 in digital format.
Limited Edition Print of "Blackberry Wine" & Digital Download
Printed with archival quality giclee inks on Hahnemühle Fine Art Satin Photo Rag (300gsm).
Paper Size: 11″ x 14″
Image Size: Approx 9″ x 12″
Signed and numbered edition based on how many are ordered in the time limited period
May 20 – June 10, 2016
"Exquisite Corpse" was conceived and realized in collaboration with her sister, the renowned contemporary artist Redd Walitzki. Redd creates masterful works in which the subjects – young, otherworldly creatures more human than not – are caught in moments of intense pain, perceptual overload, ecstasy and introspection as they are immersed in nature's ambiguous wonderland. In Redd's paintings one can almost hear nature uncontaminated – bird songs, rustling winds and leaves and rushing water. Her performances interpret these sounds of nature, as well as the sounds of the body, and in effect, the human soul. Her velvet voice celebrates the divine wilderness of nature in solitude, and evokes the inhabitants of the woods; the artist's classical references echo tales of mythological beings, gods and ancient poets.
Roxanna's "Exquisite Corpse" overlays gauzy French poems on electronic renditions of Fauré's and Debussy's melodies for voice and piano. The tracks employ carefully manipulated synths, vocal glitches, orchestral dynamics and sweeping guitar work by Anomie Belle, who also mastered the tracks for the album.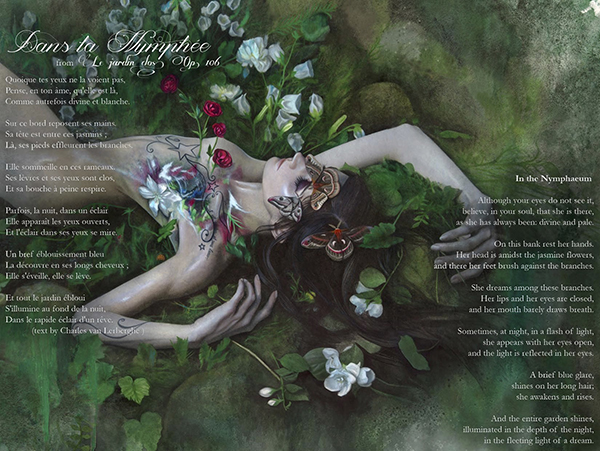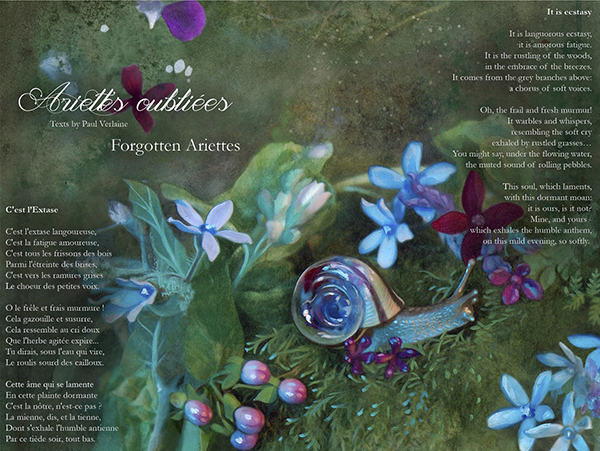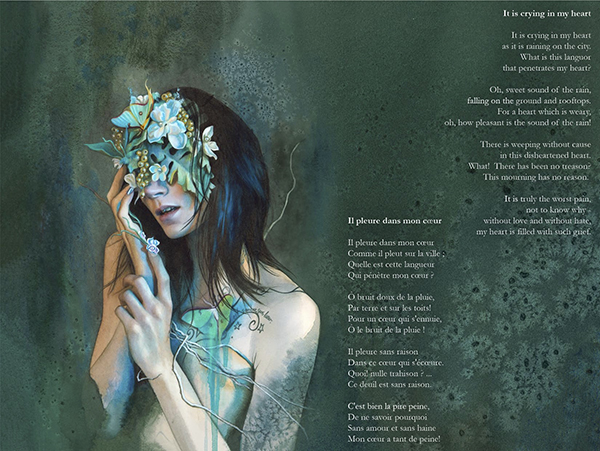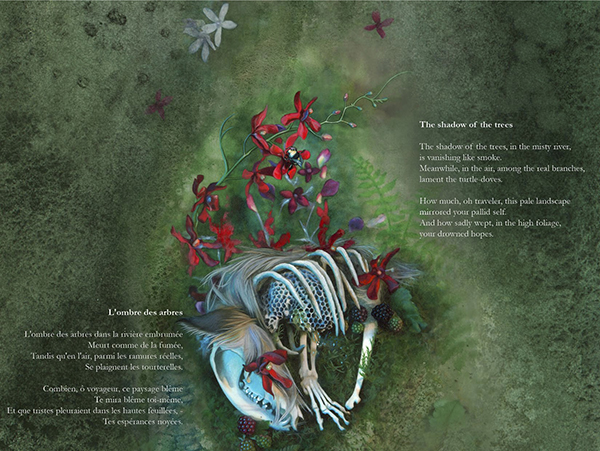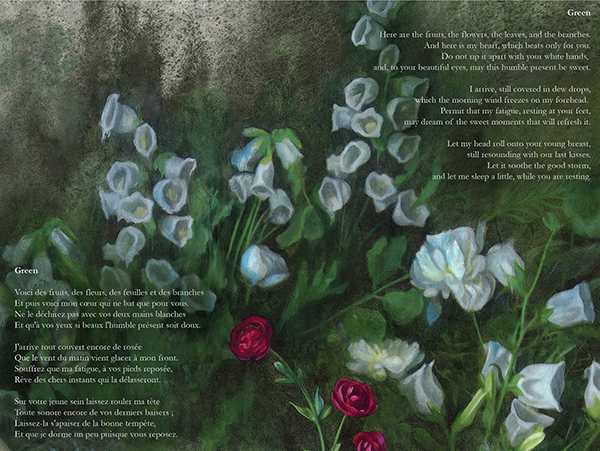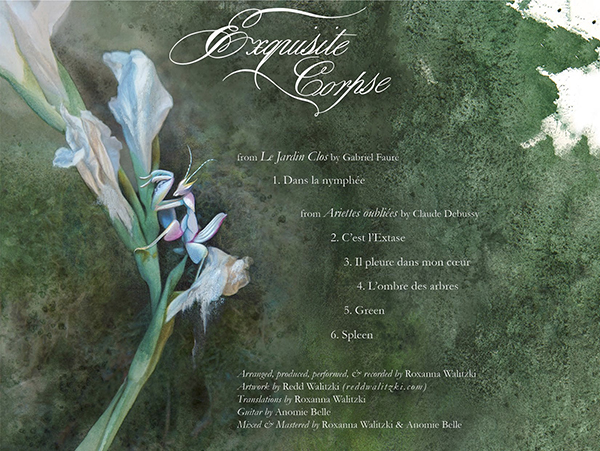 "Exquisite Corpse" will be released with a limited print edition of images from Redd's 2015 exhibition of the same name at Modern Eden Gallery. Redd's prints are lush, nude portraits of Roxanna, her face covered in leaves and butterflies. In the teaser video below, the leaves and butterflies move about, as if awakened by the magic sound of her voice, complementing the ethereal and timeless atmosphere of Redd's paintings.