The 2,500-year-old Latin term īnspīrāre – which refers to the act of breathing in or inhaling – is the soul sister of inspiration. For art lovers old and new, that feeling begins with a wow followed by a quickening of the heartbeat and ultimately a reason to believe in magic. Kinuko Y. Craft's quixotic reveries trigger that degree of alchemic admiration in the beholder since her work is the visual embodiment of a eureka moment for the heart, mind and soul.
However, the narrative and aesthetic nuances in her sun dappled paintings and drawings result in more than just a serotonin-boosting sense of joy. Those who wander through her shimmering storybook scenarios experience a motivational spark that can easily pave the way for their own innovative thinking.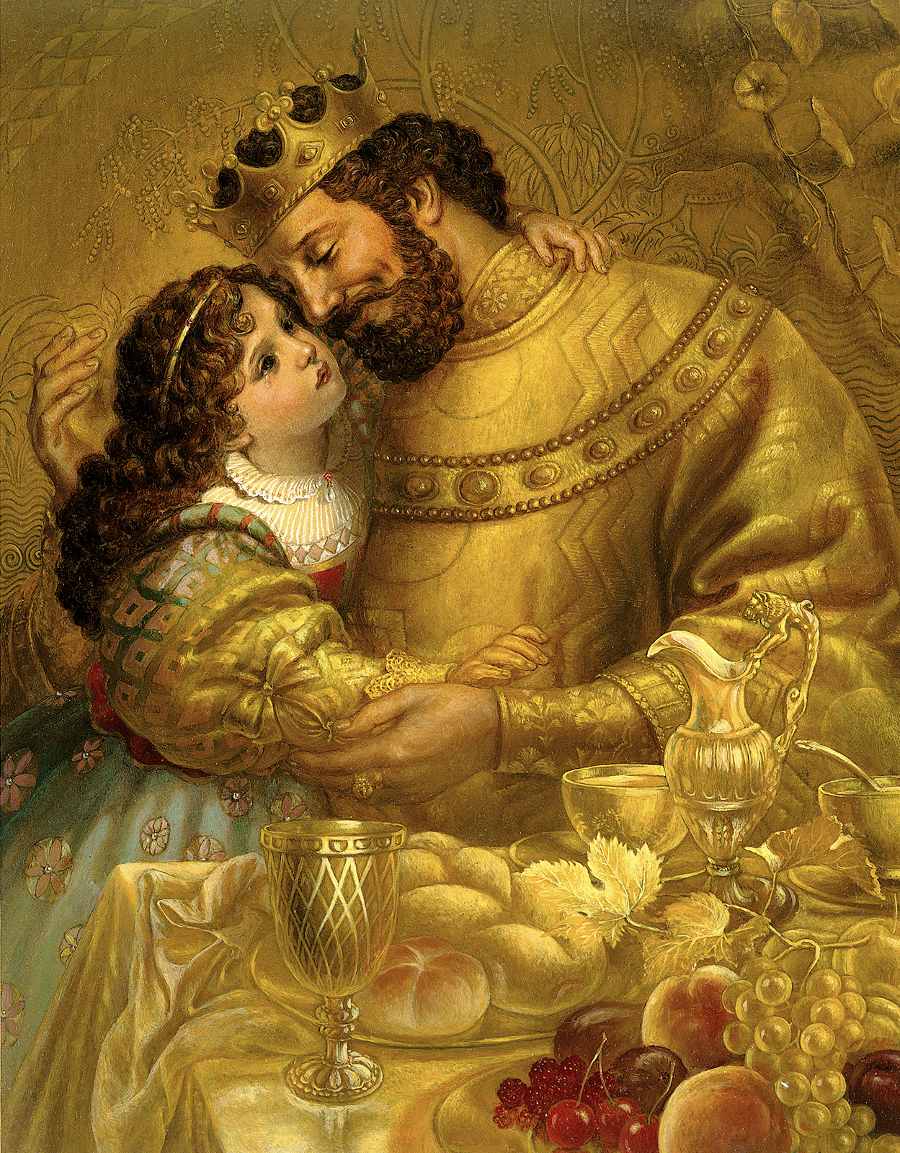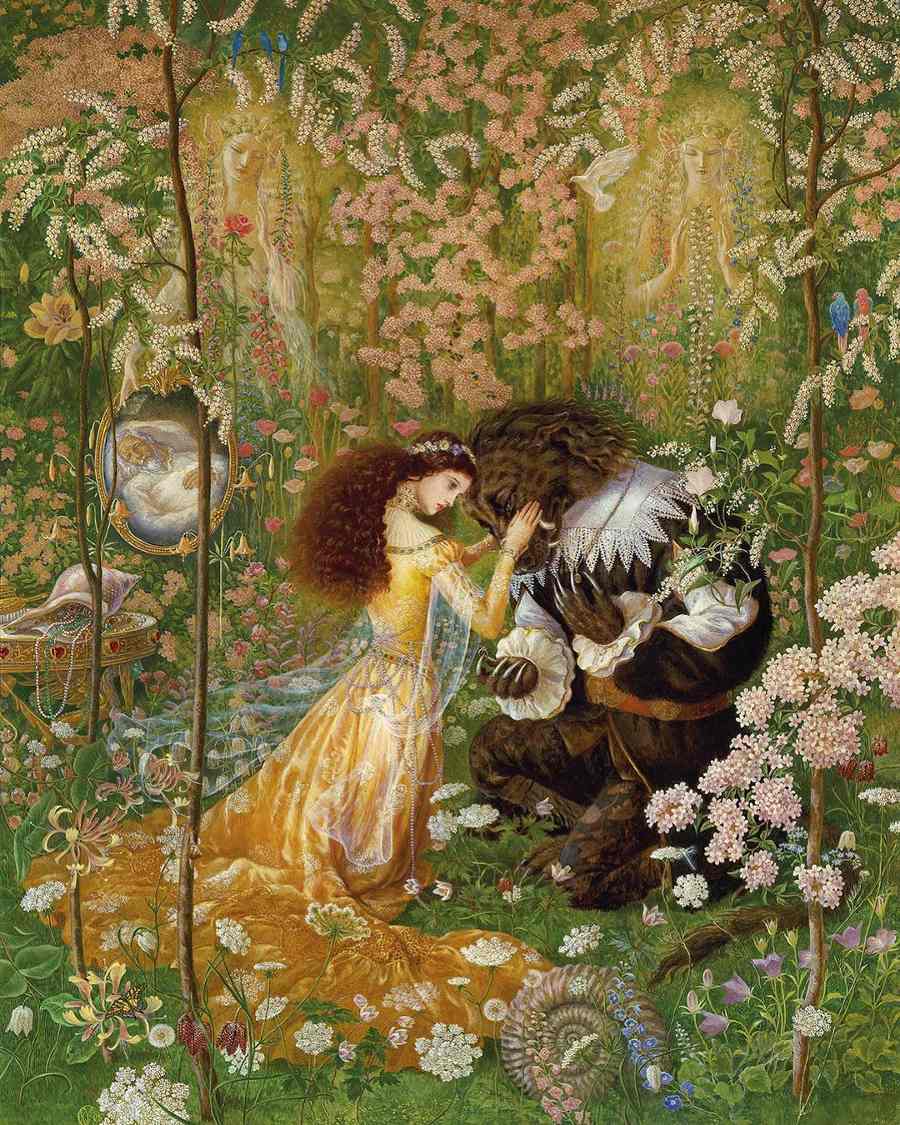 When the opportunity came for me to create art for fairytale books, it gave me the freedom for the first time to express what was in my heart and soul. It became a way to tell my version of the stories that I loved using my own language of lines and colors that are mine alone.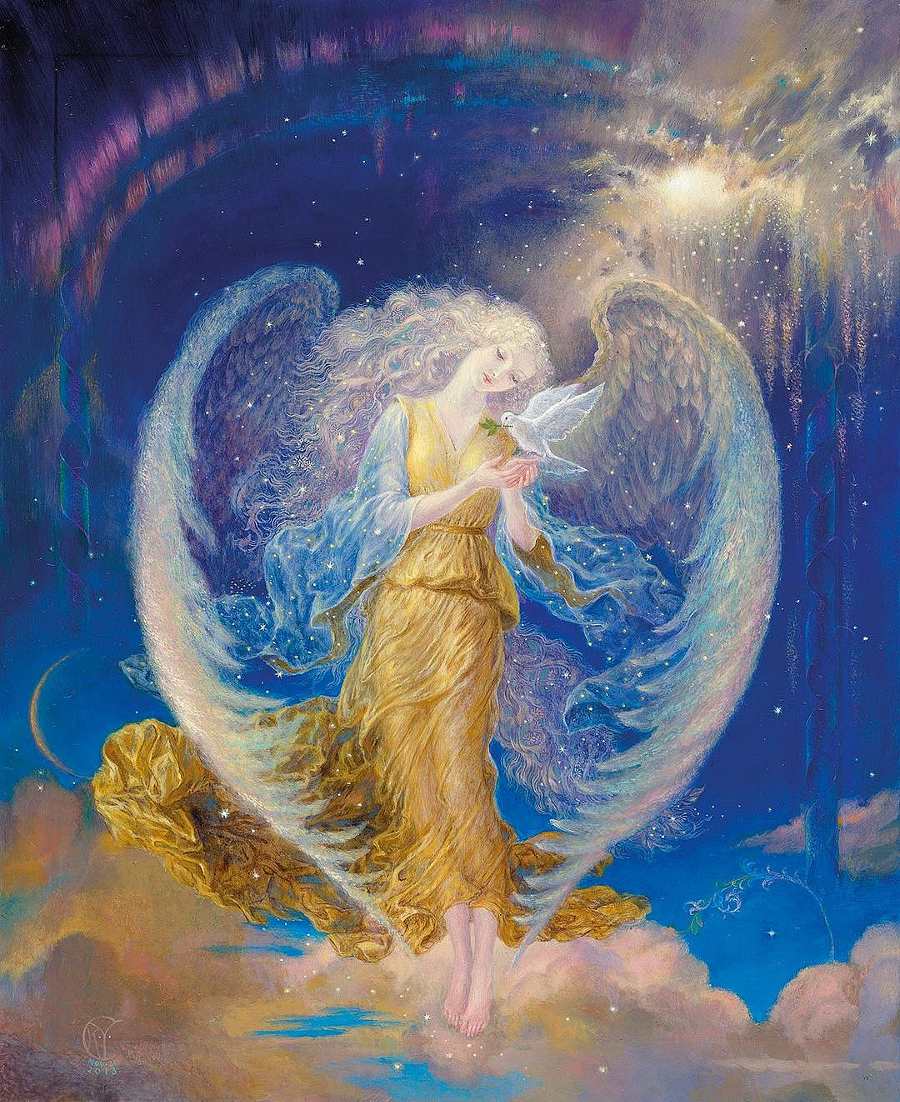 Inspiration plays a crucial role in how we perceive our world, its possibilities, and our personal desire to manifest greatness. Whether one is an active creator of art or a passive appreciator of its aesthetic charms, the clearest benefit of studying the work of veterans like Kinuko Y. Craft is that it helps all of us to believe in wondrously inexplicable magic. The fact that any human being is able to choreograph pigments so they stop us dead in our tracks – even reaching into our souls – is truly extraordinary. The Elysian swirl of beauty, hope, and contentment that the Japanese-American painter has conjured for the past five decades reminds us that inspiration soars aloft when, as Pablo Picasso stated, "Everything you can imagine is real."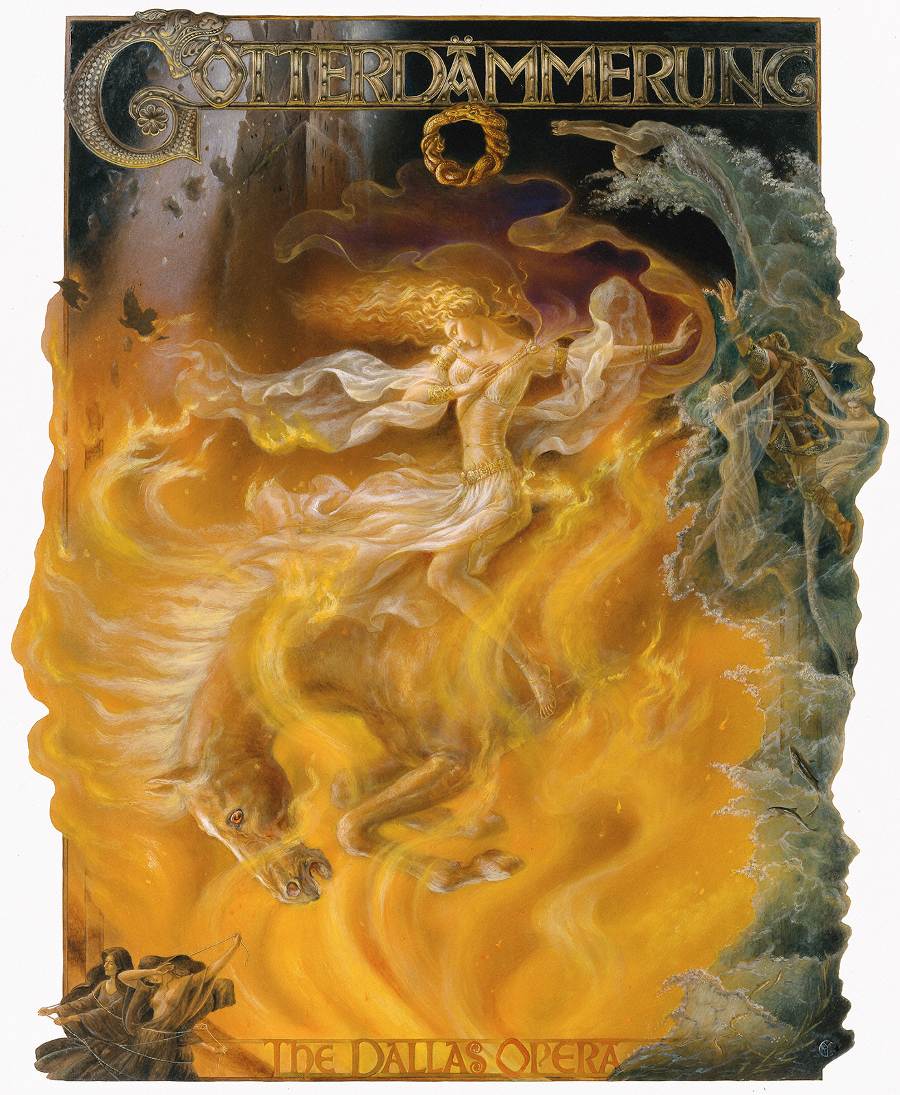 We look to one of Kinuko Y. Craft's contemporaries, romantic artist Robert Gould, for an insider's perspective into the level of inspiration that she conjures. "She is a shining example of the extraordinary and singular capacity of human beings to imagine things in all dimensions – places seen and unseen – and experience a full spectrum of emotions, all of which are not real in the physical/material sense of time. Her work embodies our ability to be inspired, moved, and motivated to act on ideals, aspirations, and visions that confound all logic and reason and do not currently exist in their social or material reality."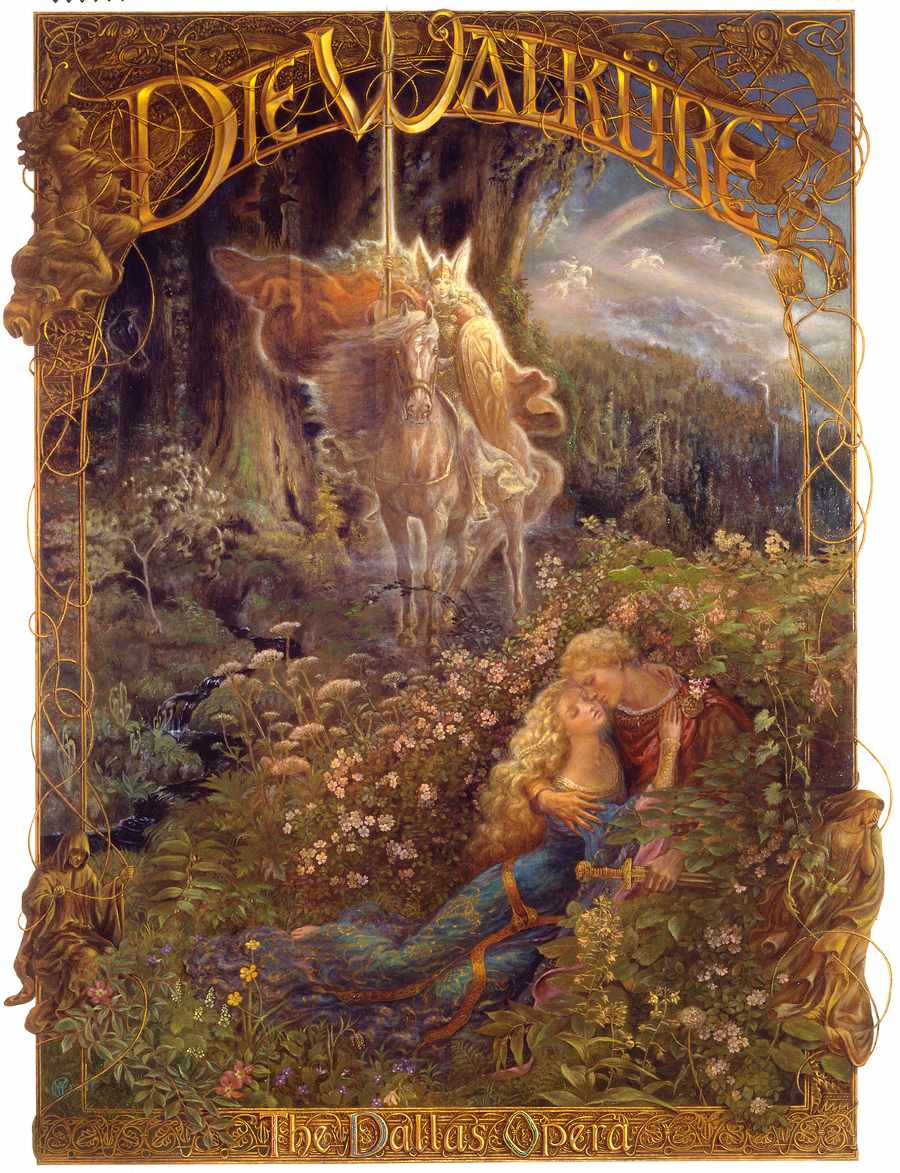 When I was a child, my grandfather's art books were my fantasies, although I also loved the work of classic illustrators like Parish and Wyeth.
"My paintings let me live in a world of my own imagination and fantasy," says the prolific artist and recipient of myriad career-defining fantasy and science fiction art awards. She adds, "This really applies to everything that I do." Nonetheless, even the most highly regarded creative professionals require the necessary nourishment to nurture and sustain their own output. For Kinuko, that means returning time and time again to the art of beloved Golden Age illustrators and Renaissance, Pre-Raphaelite, Orientalist, Baroque, Symbolist and 19th Century Academic painters. She further boosts her ideation process by taking note of streaming light, attractive facial features, "colorful palettes, stories, poetry, or music", demonstrating that creative inspiration is always ripe for the picking.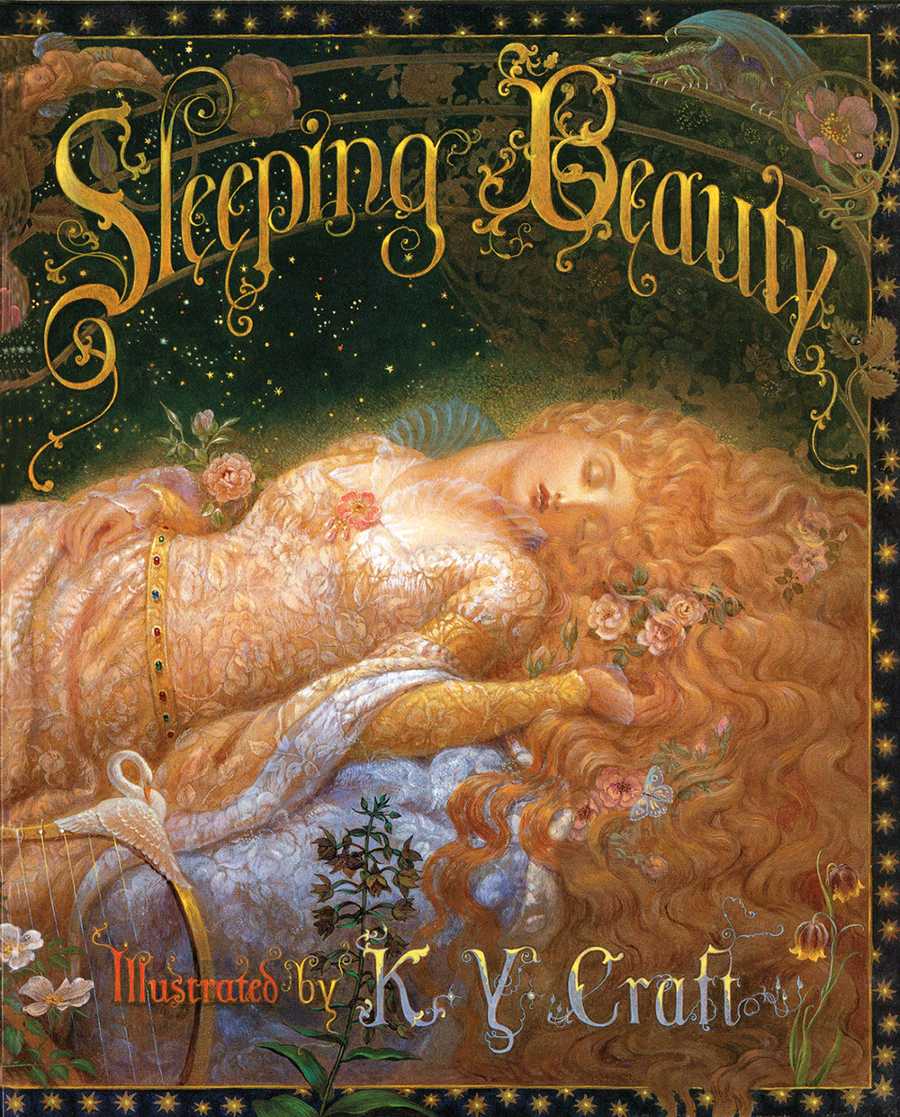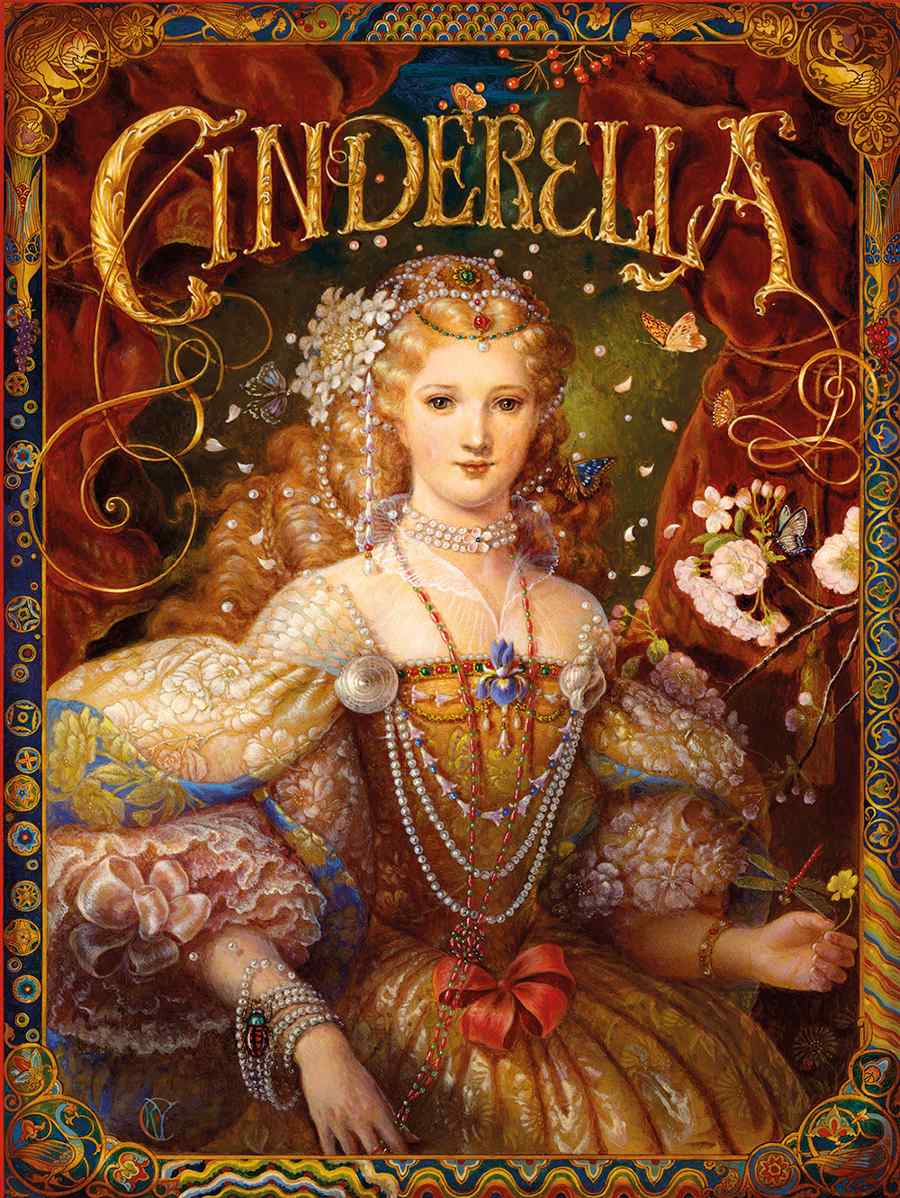 Kinuko Y. Craft's impossibly ornate paintings – which have been compiled into the newly released hardcover art book, "Visions of Beauty" – point to what Michael Parkes describes as a "search for a clear understanding of the goddess – the archetypal female energy who gives beauty, calm, grace and the power of creation to our world". Artists and art lovers who flip through each page of her career spanning collection will feel as though they've just entered a sacred realm where wondrous dreams are in fact everyday realities. In this plane of existence, we recognize that nothing else matters but right here, right now. A sense of calm takes hold and we allow ourselves the luxury of dissolving into pure artsy bliss.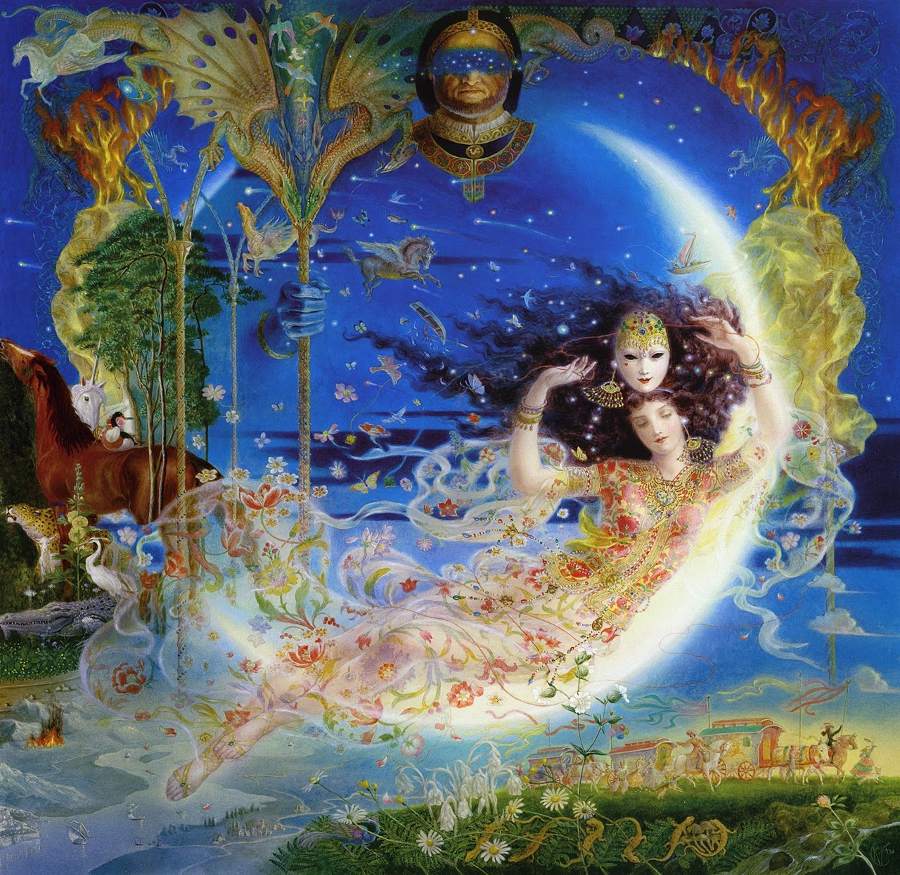 My mission is, I really feel, to tell my version of the story. To show my reaction to it. That's why I spend so much time on it. The more time I put in, the more something lives in the image.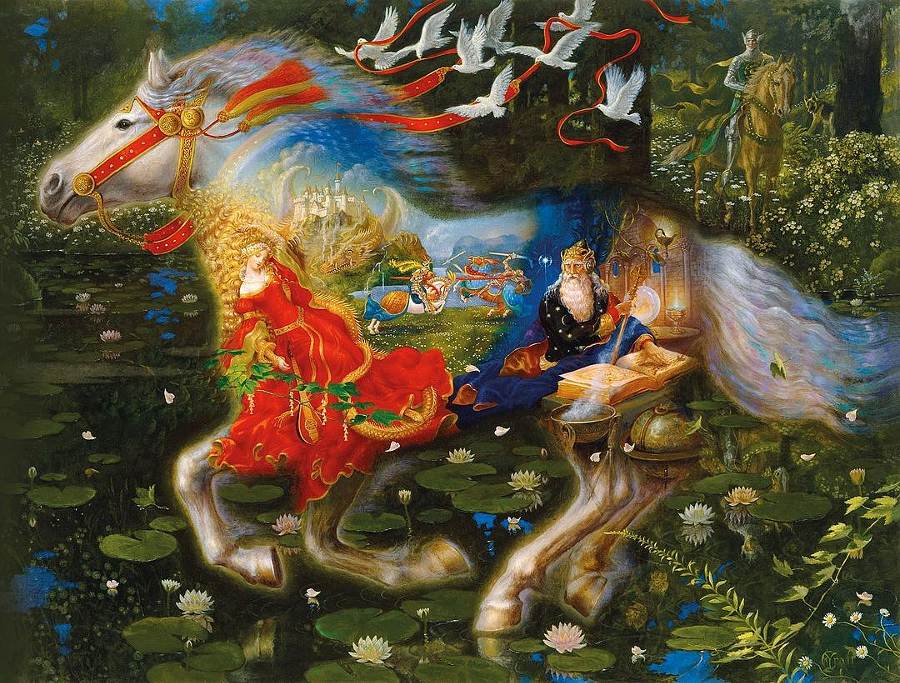 In describing the overall vibe of Kinuko's paintings, American visual artist Wendy Froud feels that they "touch that need for fairytale…that yearning for magic that lives inside all of us". Her individual narratives – all of which contain a plethora of Mother Nature's wonders combined with imaginings that swiftly drift into the extraordinary – make the beholder feel as though they are caught up in a magical spell cast by Kinuko, one which Wendy feels is akin to riches being bestowed upon us "with the wave of her paintbrush". Similar to many artists who conjure make believe lands, Kinuko suggests that her ability to artistically transport herself "away from reality and the real world where I live" is actually a survival mechanism. That confession only makes us love her more.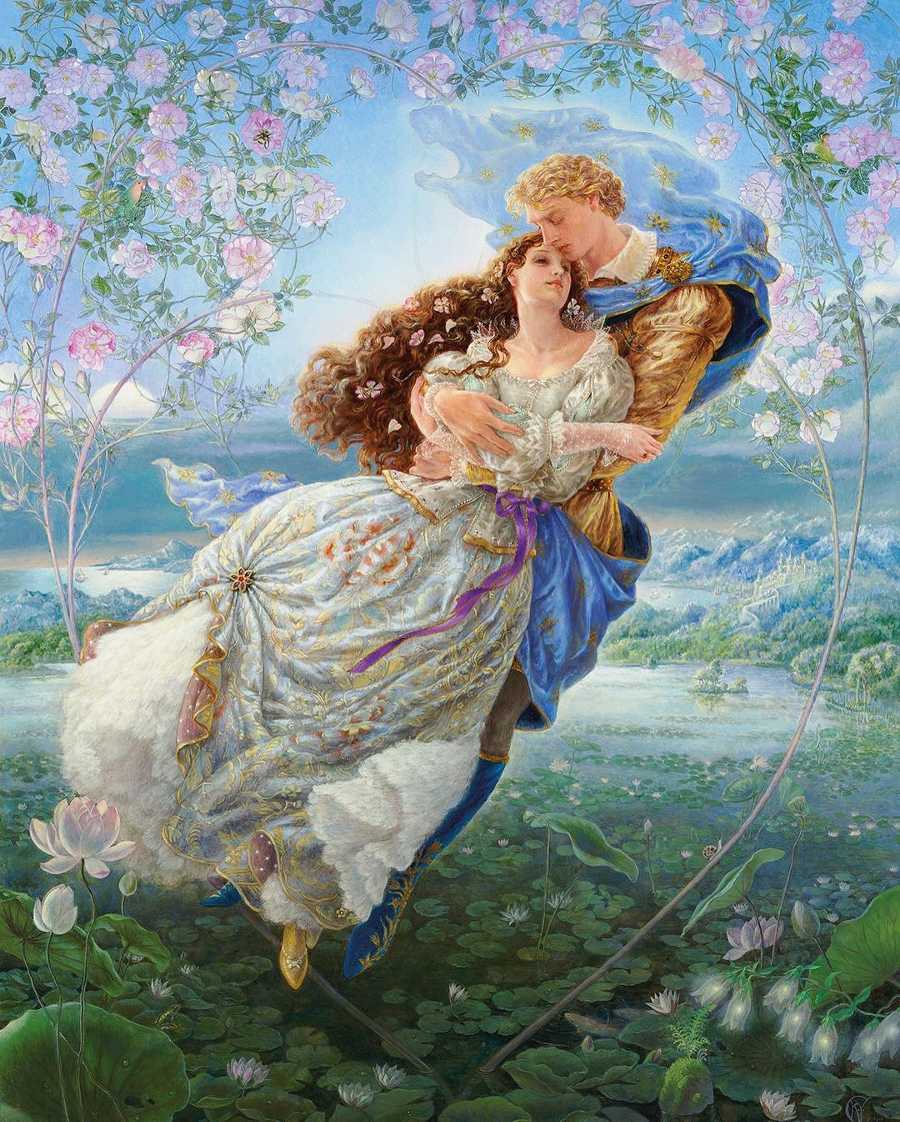 In the past four decades, the power to access visual inspiration at any time of the day or night has been a mere click away. As a result, art lovers have been able to consistently stoke the flames of their creative passions, which is absolutely wonderful! Appreciating art on an electronic screen is certainly convenient, but if we're being perfectly honest, something always tends to get lost in translation. Colors aren't always properly represented. Details aren't nearly as discernable. Far too often, the scale of a work, its surface texture, and even its narrative nuances miss the boat.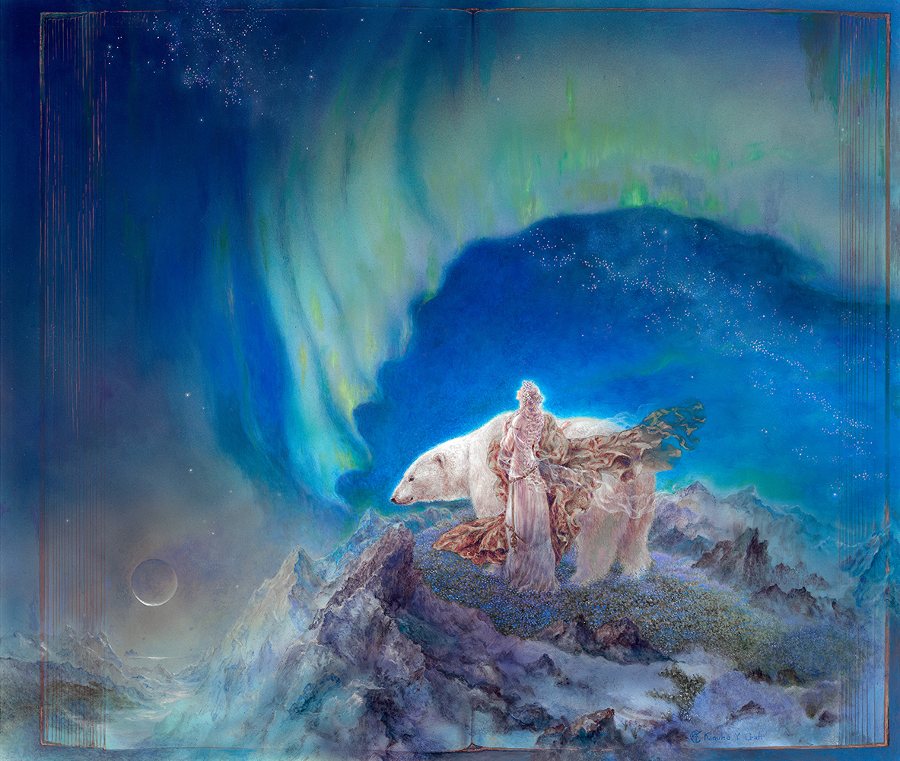 My paintings let me live in a world of my own imagination and fantasy. This really applies to everything I do.
Interested in forging a more tactile, visual and cerebral connection with the creative output of your favorite artists? Purchasing one of their art books will exponentially enhance your appreciation of their work while further fanning the flames of your own ongoing quest for inspiration. Nothing can compare to flipping through all 294 gold leaf-edged pages of Kinuko Y. Craft's "Visions of Beauty", for example, and seeing with your own two eyes how richly adorned her paradisiacal imaginings really are. Once you reach the end of the book, you'll wonder how it's possible that a single human being has so consistently manifested such a high level of artistic excellence throughout her career. What she's achieved really is extraordinarily impressive and indeed wildly inspirational.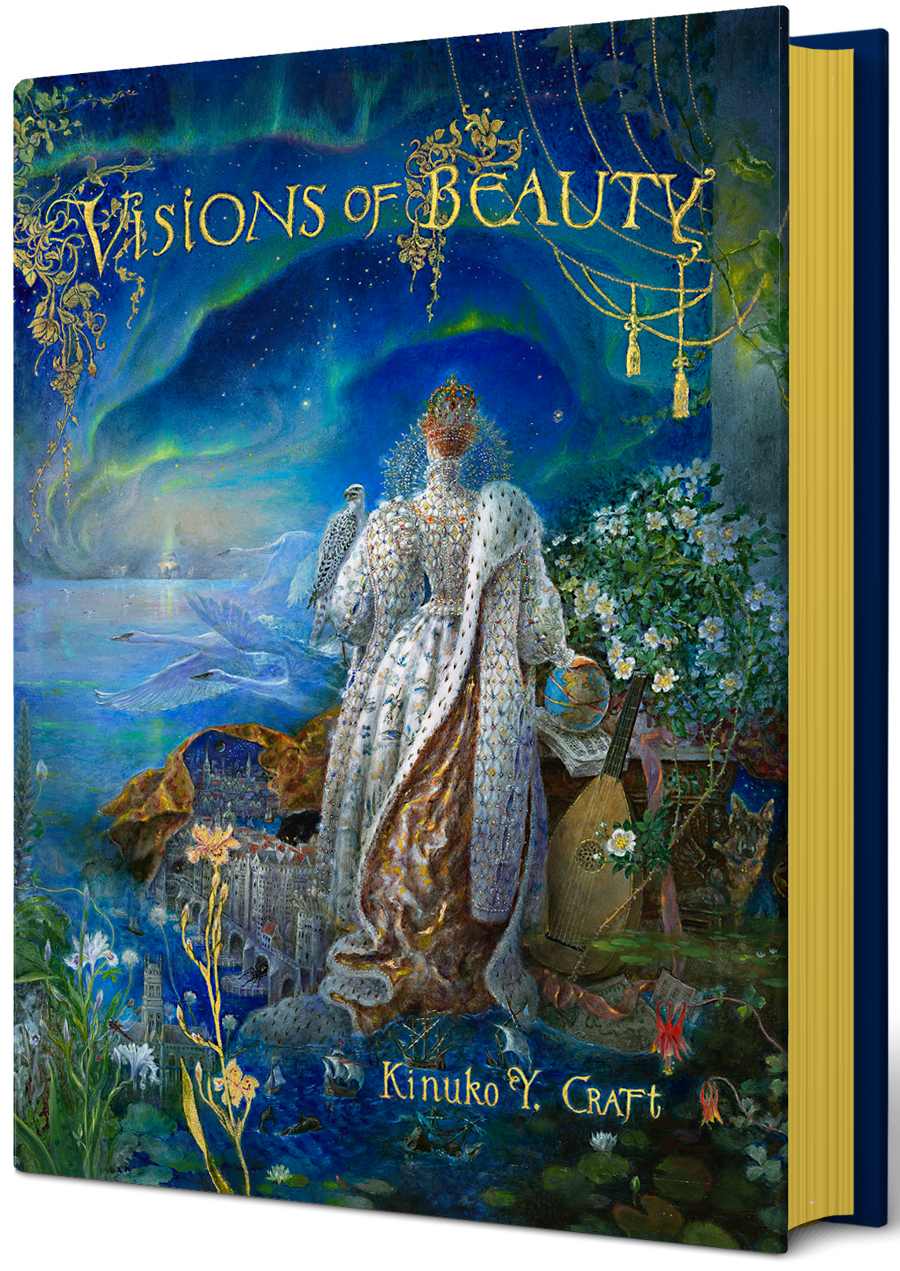 The Collector's Edition of Kinuko Y. Craft's embossed, Italian linen bound, hardcover volume – limited to just 1,500 copies worldwide – is an heirloom treasure that is designed to enchant the beholder, no matter their age. "Visions of Beauty" is available in extremely limited-edition Gold, Ruby, Emerald and Sapphire versions, all including an artist-signed bookmark. Prepare to be dazzled by the artist's myriad storybook narratives printed in every color of the rainbow on gilded-edged, 170 gram silk pages. This very rare art book is a tangible representation of an inspired creative's most divine hopes, offering us refuge from reality's incessant storms while also giving us permission to dream impossible dreams.
Learn More About Kinuko Y. Craft's Art Book, "Visions Of Beauty".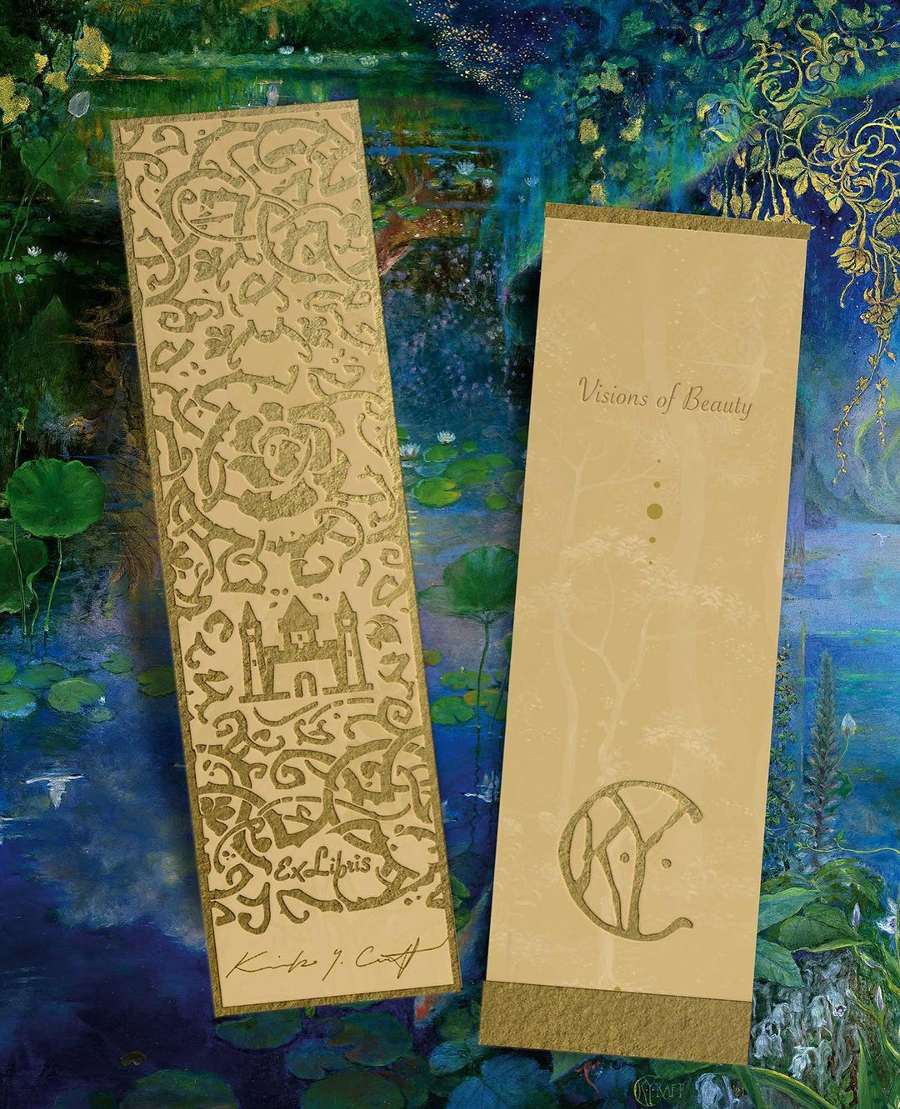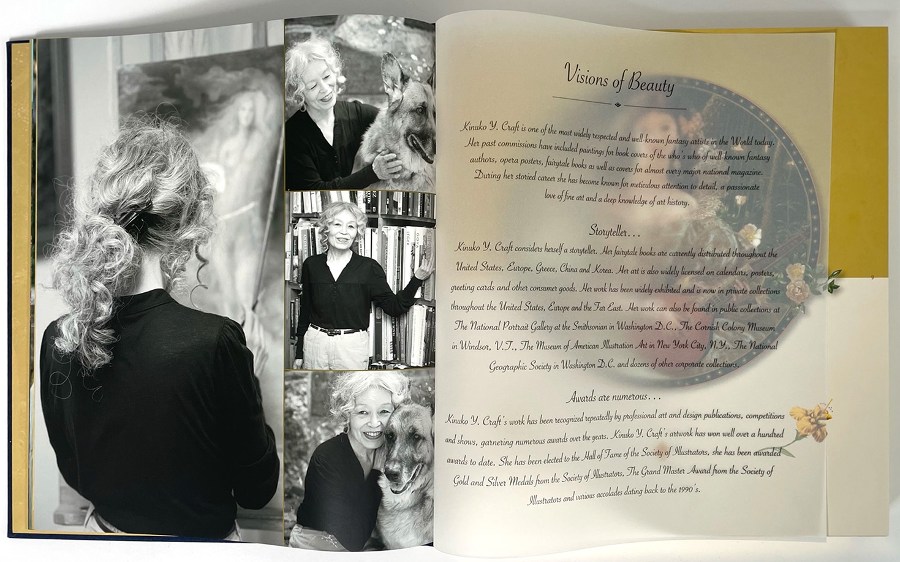 Kinuko Y. Craft Social Media Accounts