Save the date! Jumpstart your imagination and join Modern Eden Gallery next weekend for the highly anticipated opening of Richard Ahnert's, "Bear With Me". Swept away in reverie, this isn't your typical Care Bear fairy tale. His moody palettes and dreamy characters breathe life into each painting while his immersive storytelling lends to a unique but impactful composition. Forging impassioned lines between the human-animal connection, and its esteemed dynamic, the ebb and flow of his allegorical concepts tug the heartstrings ardently and leave us eager to learn more.
Mark your calendars and get ready to celebrate Richard Ahnert's inspiring new body of work, "Bear With Me".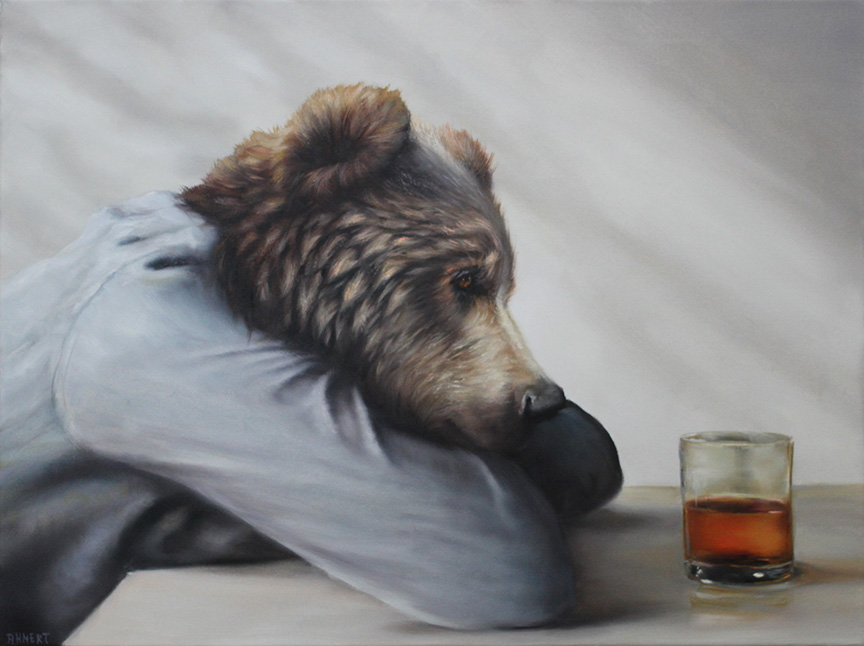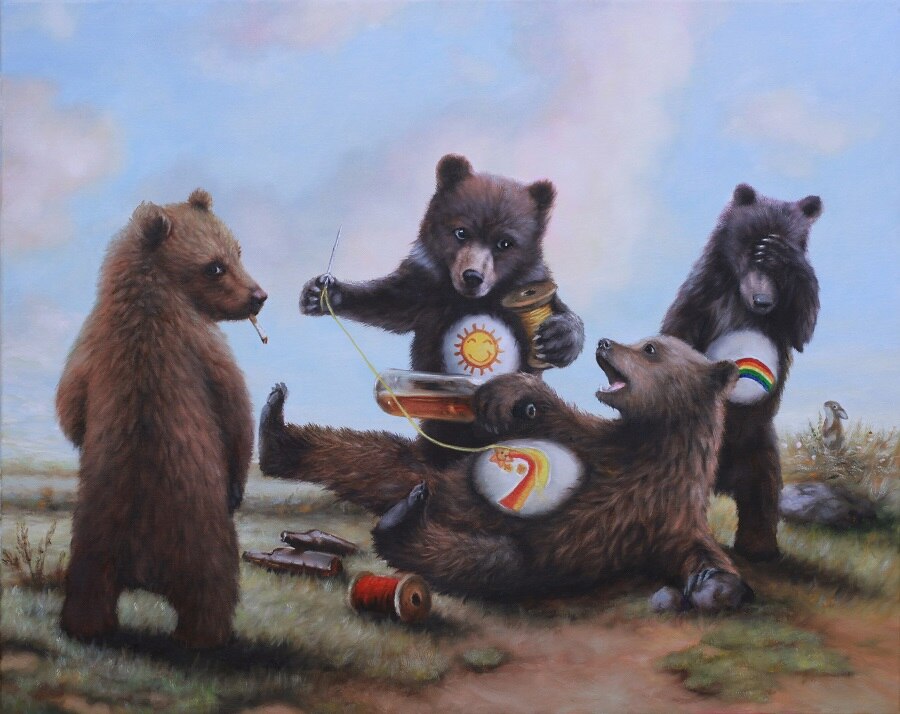 Opening Reception: Saturday, April 9, 2022 | 6 – 9 pm
Exhibition Dates: April 9 – May 6, 2022
Modern Eden Gallery
1100 Sutter Street | San Francisco, CA 94109
Wednesday–Saturday, 12–5 pm
For press inquiries or sales, please contact Modern Eden Gallery Director Kim Larson at [email protected]
To join the gallery's preview list, please contact [email protected]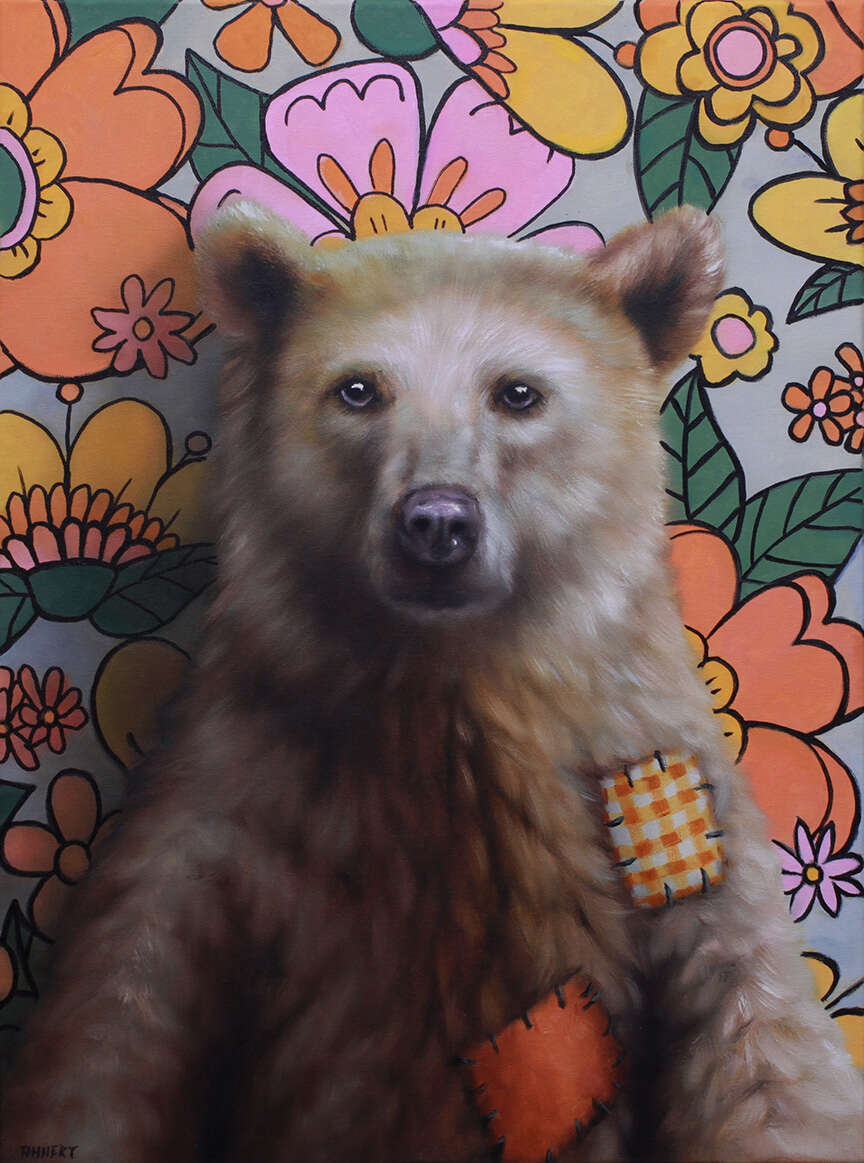 Toronto-based artist Richard Ahnert takes anthropomorphic painting to a new level, lacing it with a quiet, yet unmistakable animism– an abiding kinship between human and animal. He uses the relationship between animals and humans to explore themes of emotion, metaphor, and narrative with a satirical twist. Storytelling, understated humour, and deep reflection are at the heart of his practice.
Richard graduated with honors from the Arts York Program at Unionville HS with a Major in Visual Arts and went on to study Technical Illustration and Graphic Design at York University and Seneca College, graduating with the Presidents Honor Roll for Highest Academic Achievement. With a drive to explore and evolve as an artist, He continues studies and workshops ongoing to help define his style and practice.
Richard began exhibiting his work with us in 2017 and has participated in numerous group exhibitions at Modern Eden Gallery. We are thrilled to welcome his San Francisco debut solo exhibition with eleven new paintings. A collector preview will be available in early May.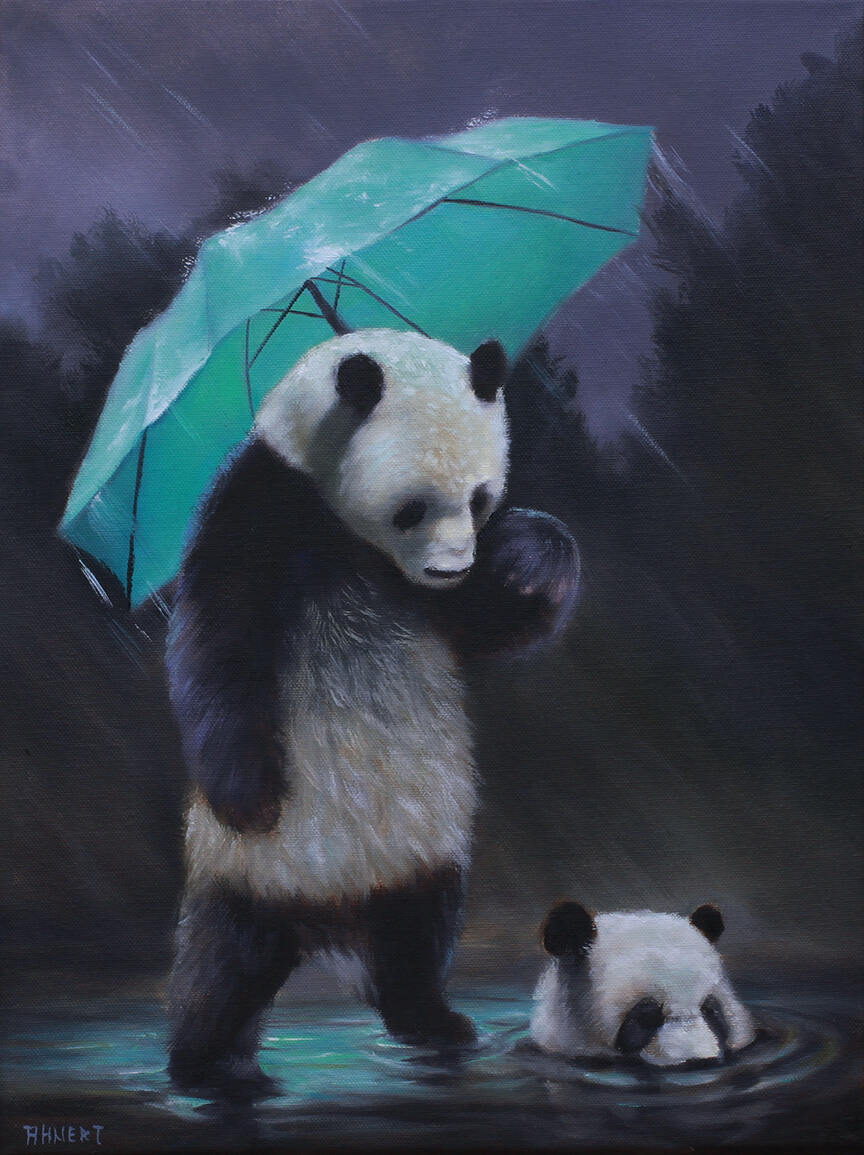 Modern Eden Gallery Social Media Accounts
Website | Facebook | Twitter | Instagram
Richard Ahnert Social Media Accounts