Distinction Gallery invites you to join them in celebration of Kelly Vivanco's "Stowaway" solo exhibition, opening this weekend! Steeped in magical childhood reverie, each piece offers something uniquely different. Through captivating protagonists and immersive creativity, the wildly imaginative storytelling lets you wander into the mind of the artist.
From dreamy bike rides with hedgehogs to conversations with crows… and picnics with birds to moonlit adventures with bunnies, sail away on the uncharted journey and discover all that awaits you. View Kelly Vivanco's entire collection by visiting Distinction Gallery or pop over to their website for further details and purchase availability.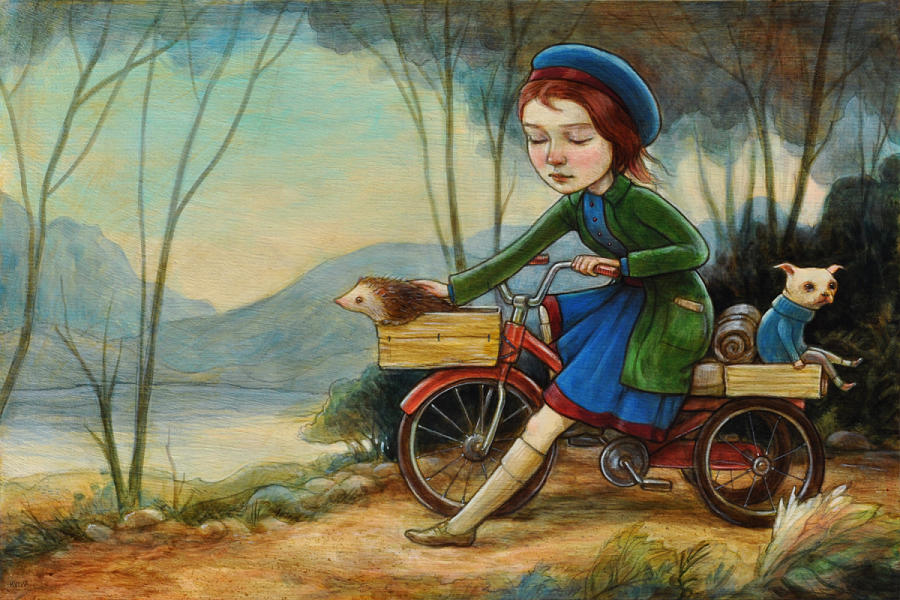 Kelly Vivanco "Stowaway"
Opening Reception: Saturday, May 8, 2021
Exhibition Dates: May 8 – June 5, 2021
Distinction Gallery
317 E Grand Ave, Suite B | Escondido CA 92025
phone # 760.781.5779
About the Artist // Kelly Vivanco, a native to Southern California, earned her BFA from Laguna College of Art and Design. She works with a variety of media to create art with whimsy, nostalgia and a sense of child-like wonder.
Vivanco draws from the real and imagined world to populate her works with a host of playful and curious characters. She takes inspiration from vintage photographs, children's literature and the oddness of her dreams. Vivanco has exhibited in solo and group shows across the U.S. including California Center for the Arts Museum, The Portsmouth Museum of Art, Thinkspace, SURU, Gallery 1988, Subtext, Rotofugi, Flatcolor, 323 East, London Miles, Art Basel and Orange County Center for Contemporary Arts. Her work is collected in the U.S. and abroad; and her daily comic, Patches, has a worldwide following. She currently resides in Escondido, California.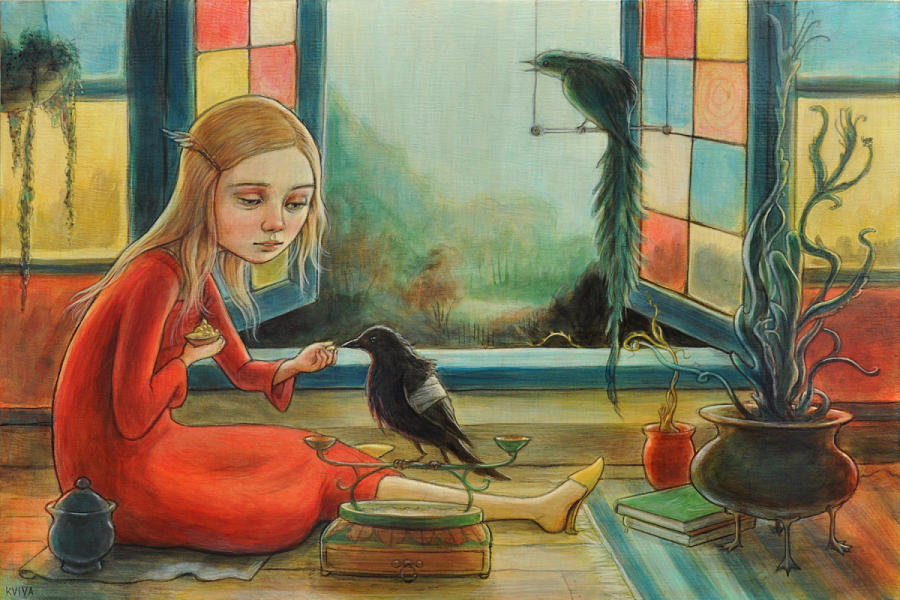 About the Gallery // Distinction Gallery was created in 2004 to give beginning and established collectors a venue to purchase high-quality, artwork created by highly skilled artists. Distinction has hosted over 130 exhibitions since its inception featuring mid-career and professional artists. The primary genres forwarded at Distinction are Contemporary Realism, Surrealism and Urban art with a focus on the figure. Our primary media focus is original oil and acrylic paintings; however, we occasionally display drawings and mixed media. Distinction's artwork is available for purchase online to clients around the world and most of our artists are available for commissions. Please feel free to contact us with questions.
In order to further expand our offerings to our community, we converted part of our 7,0000 arts complex to ArtHatch, a non profit organization, in 2011. ArtHatch rents exhibition and studio space to emerging artists as well as offers a free teen program. Additionally we have two escape rooms and an Art Bar (Last Spot) within our building.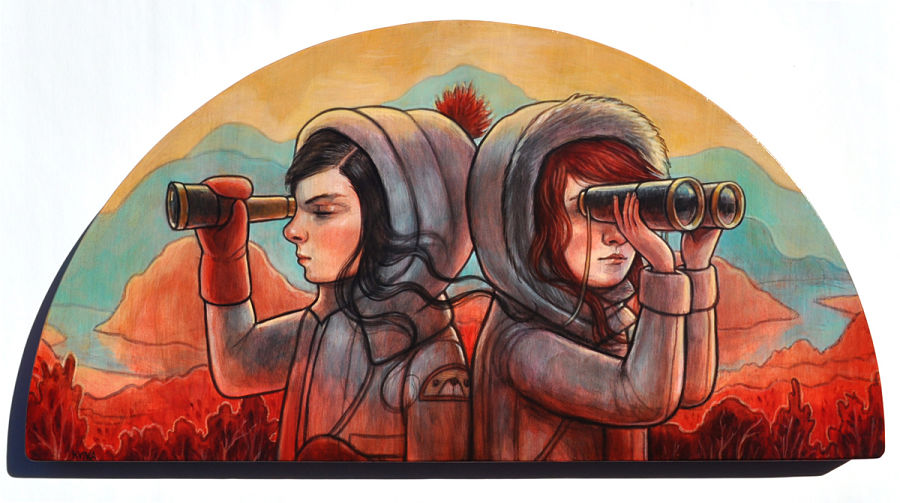 Distinction Gallery Social Media Accounts
Website | Facebook | Twitter | Instagram
Kelly Vivanco Social Media Accounts