Issue 31 of Beautiful Bizarre Magazine with Camilla d'Errico's beautiful and evocative painting Vitae Arcu on the cover, is out now! Contact one of our Stockists or Shop Online, but don't miss this special issue.
Inside this issue we delve into Australian fine art photographer Lilli Water's creative spirit and unveil her deep love of country, and strong feminist motivations. We learn about the masterful work of Phillip Singer, winner of the 2020 Beautiful Bizarre Art Prize, and take a look at Ian Francis' hypnagogic landscapes that shutter, splinter and sway like glitched VHS tapes. You can also take a closer look at the winning artworks from each Award in this year's Beautiful Bizarre Art Prize [INPRNT Traditional Art Award, Yasha Young Projects Sculpture Award, iCanvas Photography Award, ZBrush Digital Art Award].
I offer a critical feminine gaze in a world where the female body is usually depicted by men, telling women 'how to be' in the world

Lilli Waters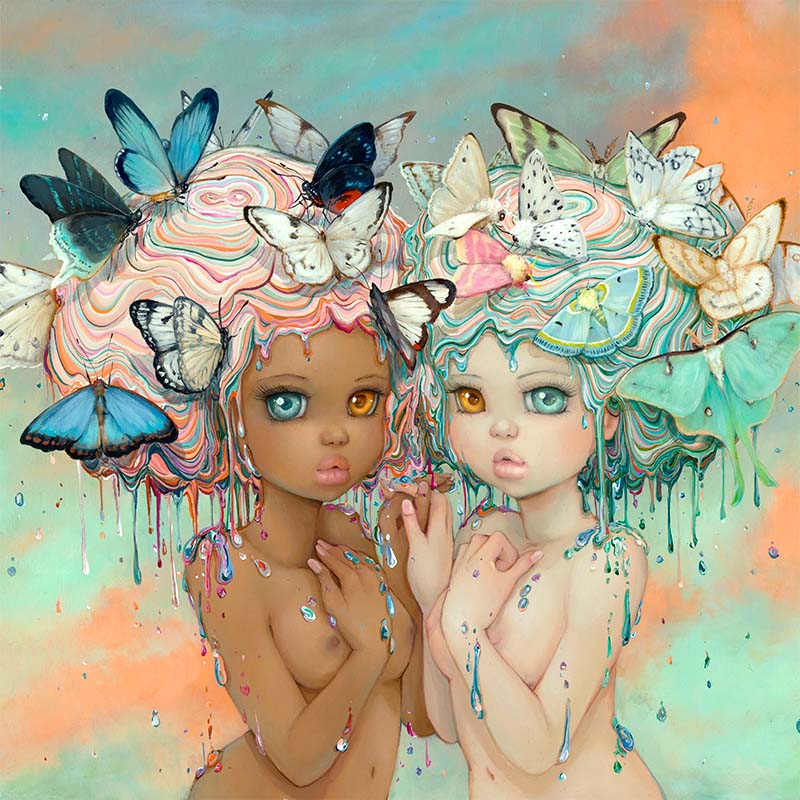 We also learn more about the relationship between artist duo Caitlin McCormack and Alex Eckman-Lawn. In our exclusive Artist vs Artist editorial, the couple open up about their dynamic connection, adapting and longing, the little things in life, and all with a touch of humour.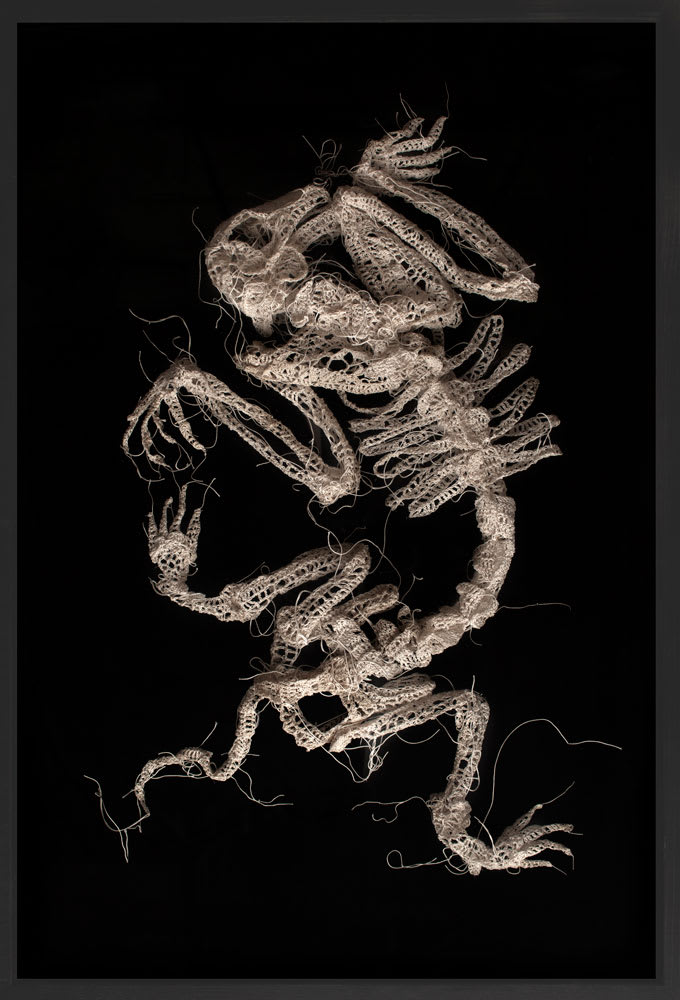 El Gato Chimney opens up about the magic symbolism of his work, tapping into the beauty of his multi-cultural background that enhances the timelessness of his work. Next we delve deep into the soul of stone and the magnificent creative mind of Emmanuel Fillion, whose sensual sculptures melds precision and mystery as one.
Also not to be missed, Roby Dwi Antono takes us on a journey into his surreal world of humour and cosmic mystery.
Do not limit the space for children's fantasies or curiosity, for they stimulate the development of right brain function, which is important for children's creativity. Children will become more confident to express what they feel without fear. And in the absence of fear, the imagination is limitless.

Roby Dwi Antono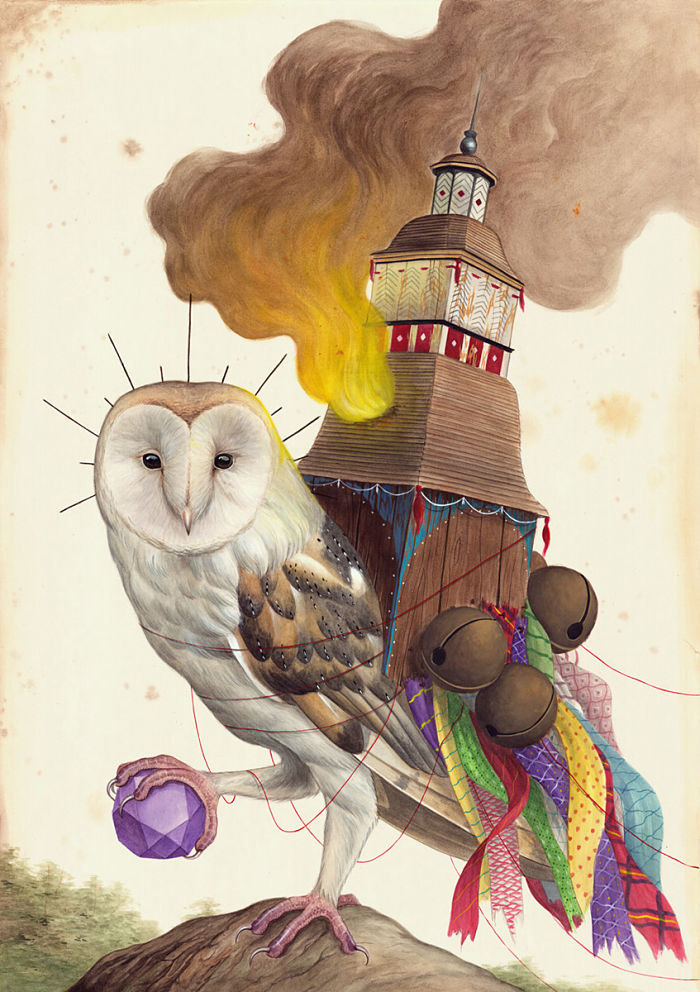 Immerse yourself in human nature, individuality, identity and desire and learn more about Reuben Negrón's figurative watercolours. Then fall down the rabbit hole as we explore Jesús Inglés' work, and let your imagination wander through his enchanting portraits that explore a peaceful relationship between humankind and the wild world.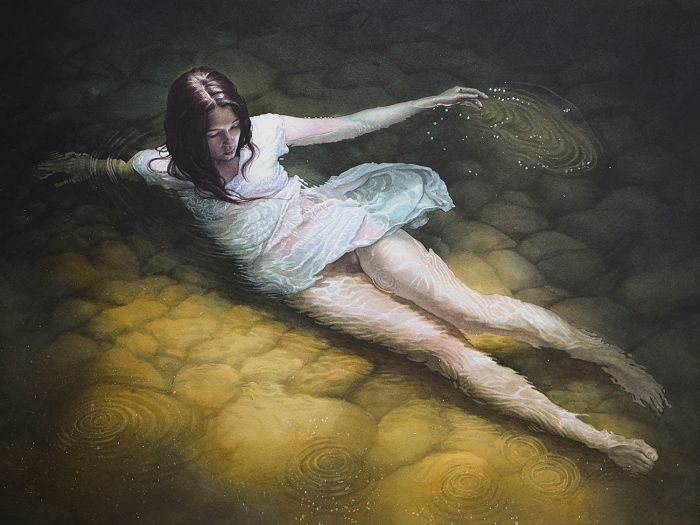 As well in Issue 31 of Beautiful Bizarre Magazine, we take a look at Jesús Aguado's paintings, where his wild imaginings create a multitude of unearthly juxtapositions. We also delve into the work of 2019 Beautiful Bizarre Art Prize, 2nd Prize Winner of the Stocksy United Photography Award, Nicolas Bruno who uses his photography as therapy for his sleep paralysis.
Art became my therapy and way to express myself to the world. I finally had a way to decompress and turn my negative situation into something positive.

Nicolas Bruno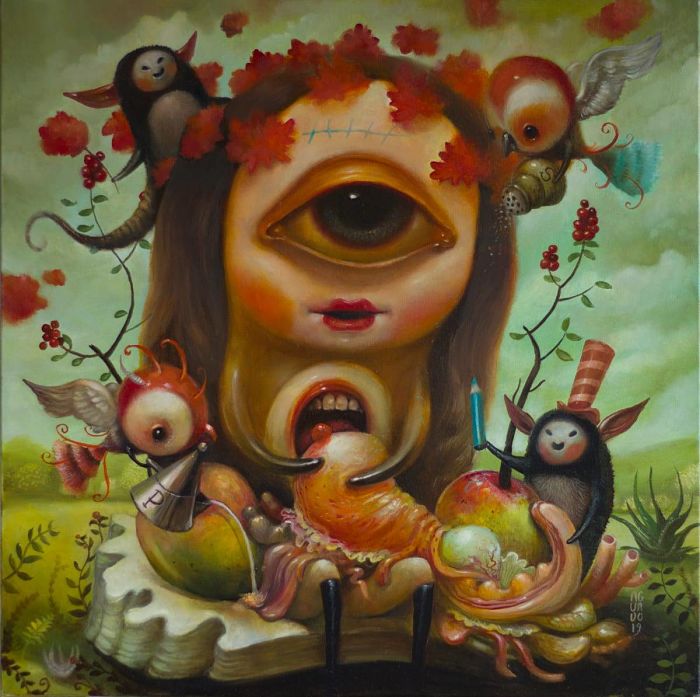 Enjoy the beautiful artwork of Soey Milk in this issue's Lookbook, with seven glorious full page graphite drawings that will blow your mind!
In our Snapshot series, we ask six artists: Eunpyon, Kathy Ager, Susannah Montague, Kim Evans, Ricardilus and Olivia Rose, the same quick questions. Working across multiple styles and mediums it's fascinating how each artist responds.
What does art mean to you?
In your experience, what are some of the challenges of being an artist?
What does success as an artist look like for you personally?
How do you develop your imagination as an artist?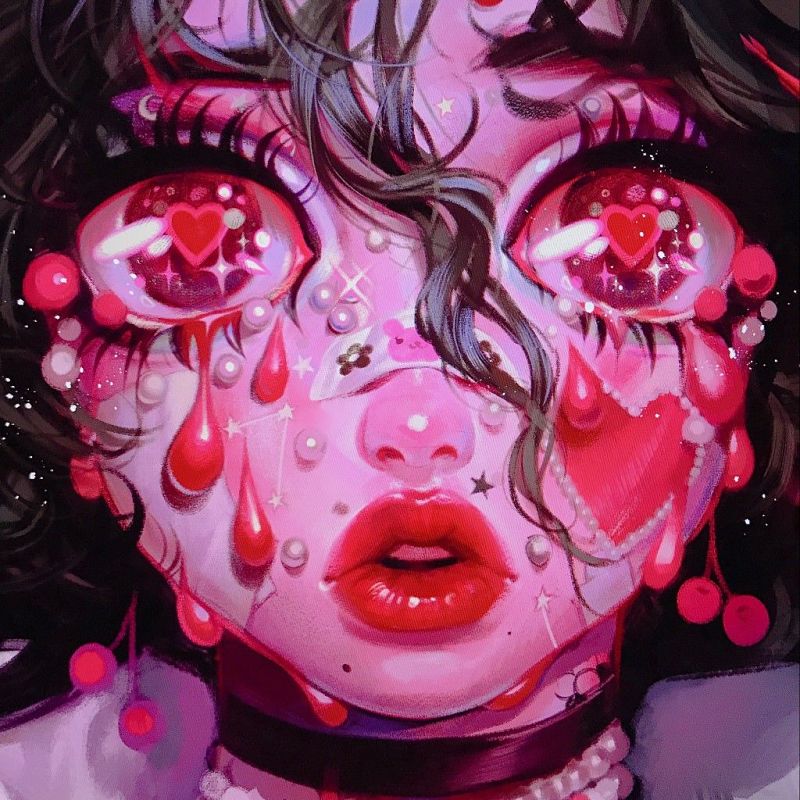 In her inspiring 'Letter from the Editor', our Editor-in-Chief, Danijela Krha Purssey, ruminates over the constant change and challenges the year has brought to us all.
As I write this, in late October, we are into our 10th month of the COVID pandemic and I hear so many voices saying "I'm so tired". This year has been relentless, and the constant change and challenges, as well as the worry, fear and loss has left us weary. Yes we are tired, but we are resilient! And now we can turn our faces towards the future, and move forward with hope of a brighter 2021. That is what I wish for you, may the blessings of the holiday season sooth and re-energise you. Just know that your feelings and your struggle is valid, and if you are in a dark place please reach out to a friend or a counselling service, you don't have to do it alone.

danijela krha purssey
Furthermore, in this issue's Curator's Wishlist, Dr. Elaine M. Schmidt, Co-founder of the Bennett Prize, shares what she would like to add to her personal collection. We also share more of the wearable art designers that have caught the eye of our Deputy Editor and Editor-in-Chief.
Be sure to grab a copy and read all about these six magnificent brands! And last but not least, enjoy a collection of the amazing hashtagged #beautifulbizarre artwork from our social media community of over 1 million followers!
All this and so much more inside Issue 31 // December 2020, which showcases some of the best and most inspiring emerging and mid-career artists of our time.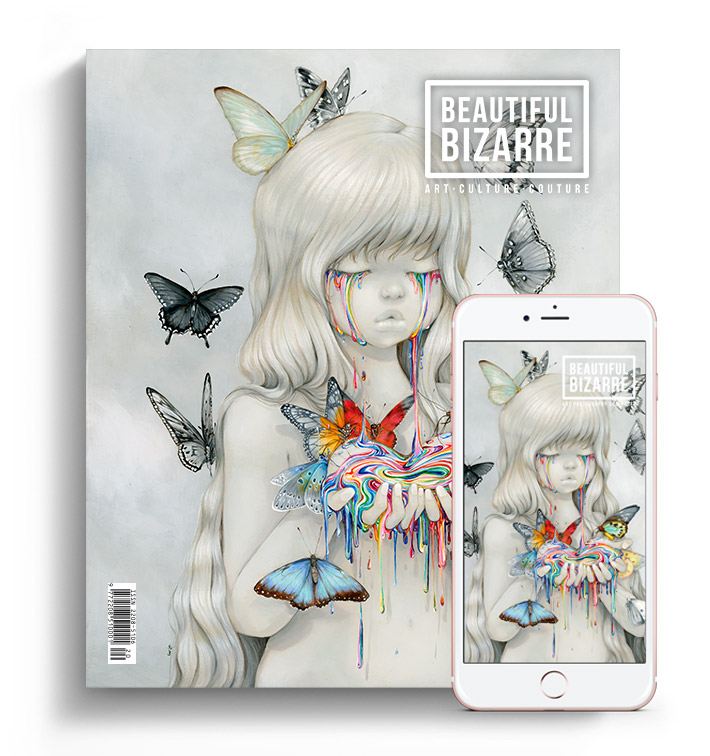 Visit our online store and enjoy Beautiful Bizarre Magazine Issue 31.