Aside from the rare few who somehow possess the hoodoo witchery skills necessary to break the fourth wall of the almighty internet, it's probably safe to say that the rest of us will never have a real-world encounter with whoever is on the other side of our computer screen. Oddly enough, that hasn't stopped our culture from caring just a little too much about what a bunch of strangers may deem is likable or heartable. The digital curation of our online identities and the ongoing compulsion to brainstorm crowd-pleasing content that will in turn (theoretically) lead to more followers can be as much of a time-consuming chore as it is a highly addictive drug with the power to elevate or pulverize one's sense of self-worth. This is our world, though, and contemporary creatives like Natalie Lennard know just how integral the illusory plane of internet existence can be to their career success.
For the globally renowned contemporary-meets-classical fine art/fashion photographer known professionally as Miss Aniela (which just so happens to be her middle name, sans the "Miss"!) the digital presence that she launched back in 2006 unquestionably led to the highly sought after professional status that she enjoys today.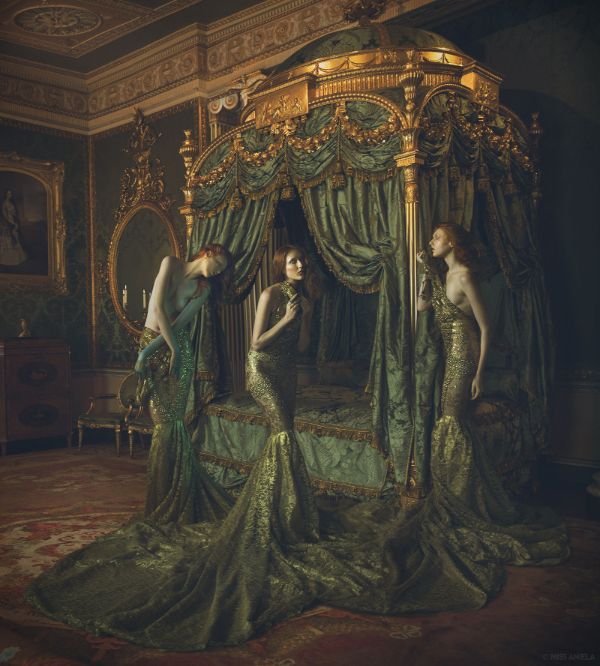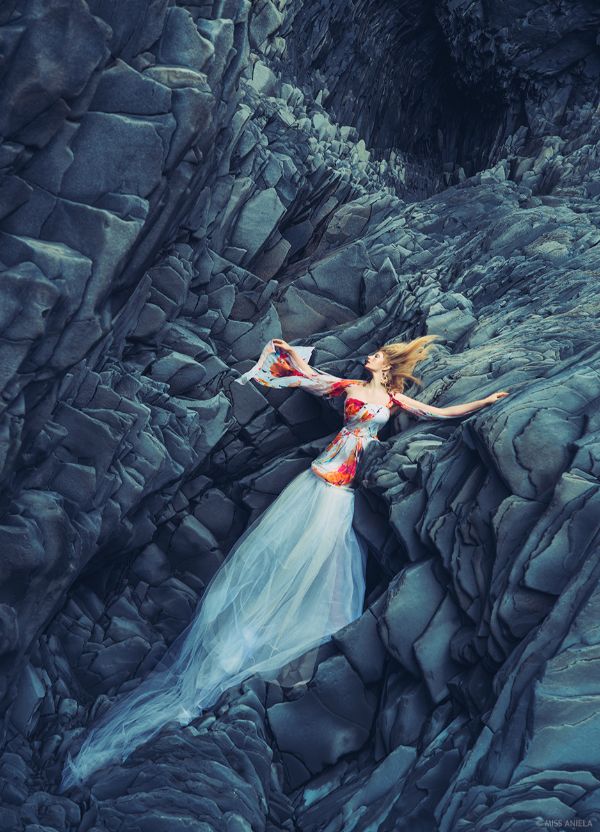 13 years ago may seem like the digital Stone Age to some. Admittedly, it was a somewhat less complicated period in internet history when a charmingly algorithm-free photography platform called Flicker was all the rage. UK-based Natalie Lennard, who was a university student at the time, began conceiving and posting highly original self-portraits that were enthusiastically received by her fellow Flicker peers. In a three year period, she continually refined her visually surrealistic portraiture style through ongoing experimentation and prolific photographic output. Her eye-catching, outside-of-the-box artistry captured the watchful gaze of her ardent, ever-growing fan base which resulted in the media slowly but surely catching wind of the self-made internet photog phenom's body of work. Lennard's public profile really skyrocketed, however, when – among myriad mini career "breaks" that she achieved along the way – she was invited to be a guest speaker at Microsoft's 2008 Pro Photo Summit.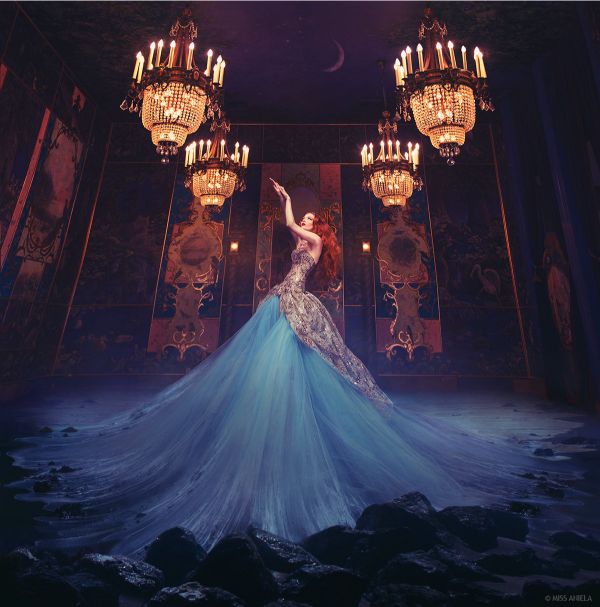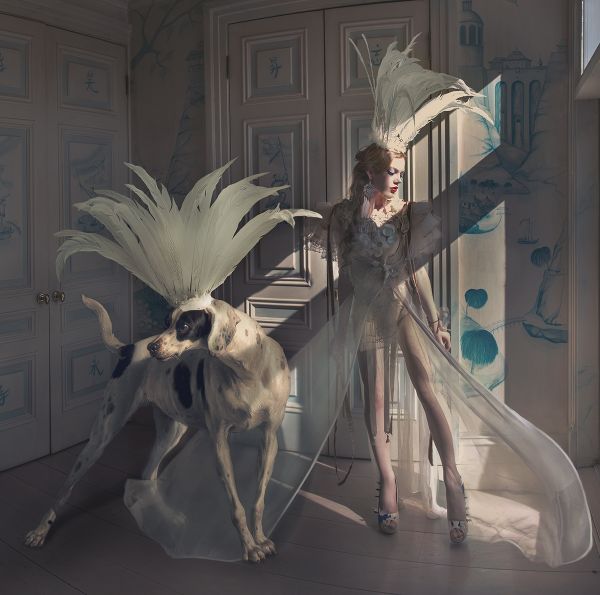 From that point forward, doors willfully fell off their unworthy hinges so that Natalie Lennard could step through them, unencumbered. Or so it would seem to the casual onlooker who has a tendency to attribute the career coups of artistic pups to nothing more than good luck and a helluva social media presence. In truth, she has demonstrated an unquenchable thirst for meaningful ascension in her work. Rather than passively waiting for opportunities to materialize, Lennard's very deliberate and ever-loftier career decisions have led to the manifestation of her current authoritative photographer status. In fact, she is the reason why the dramatically hyper-gilded, exceedingly painterly, stupendously stylized surreal fashion photography genre exists in the first place!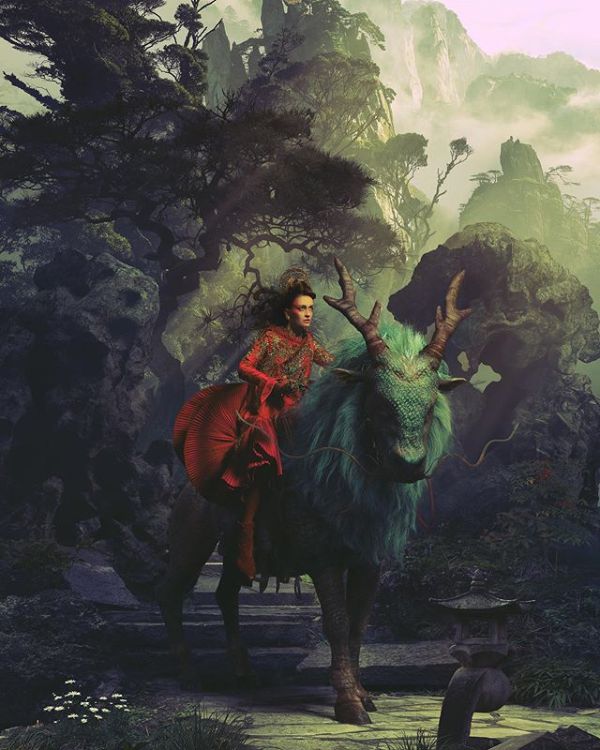 You might be wondering how Natalie Lennard, who has entered her third decade of this journey called life, has achieved so many enviable career successes thus far. Ohhh – you're late to the party? No worries — allow me to bring you up to speed on her accomplishments. Lennard has two publishing credits to her name — "Miss Aniela: Self Gazing" (2009) and "Self-Portrait Photography: The Ultimate in Personal Expression" (2011). Her gloriously lush and wildly imaginative fine art images have been internationally showcased in six solo shows, including a 2017 stint inside London's Houses of Parliament. Some of her works are hanging in Stockholm, Sweden's Prins Eugens Waldermarsudde Museum. Twelve of her avant-garde fashion images have taken up permanent residence in Paris' Hôtel de Crillon. Two of her photos were included in Saatchi Gallery's inaugural 2014 group exhibition (entitled "Continental Shift") in London. Most recently, she won the 2019 Julia Margaret Cameron Award For Women Photographers, an international photographic competition that resulted in a solo exhibition of her "Birth Undisturbed" series in Barcelona's Valid Foto Gallery. The many accolades that she has received thus far are cap-studding enough that she could conceivably sail off into the starry blue sky just like Jonathan Livingston Seagull.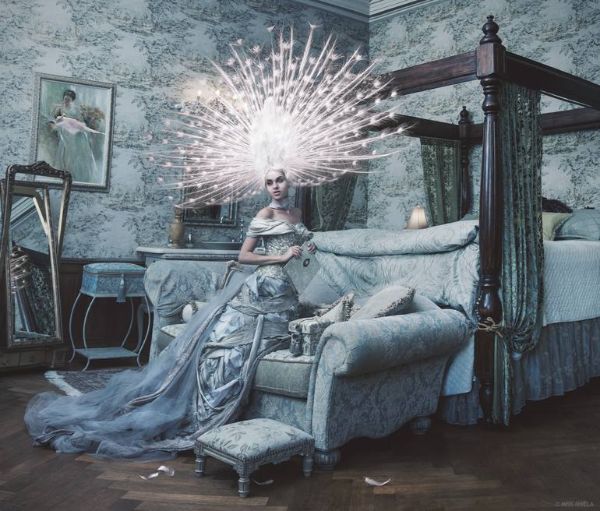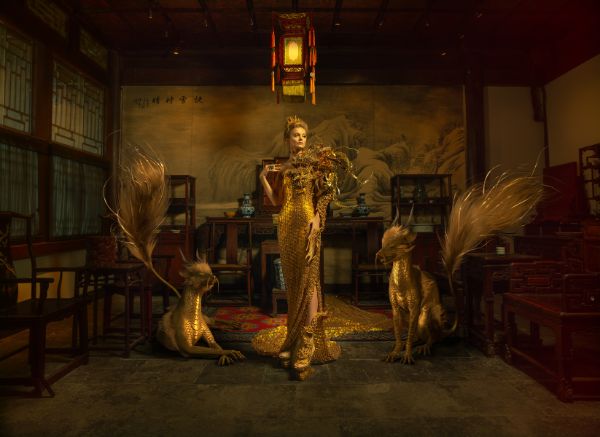 A friendly reminder. The aforementioned highlights really do just skim Lennard's go-getting list of achievements. It's worth noting that amid commercial shoots, the development of spellbinding 17th to 18th century-inspired SurrealFashion.com imagery and personally substantive fine art pursuits, she also runs large-scale Fashion Shoot Experience workshops in London, Iceland, France, Italy, Bulgaria, New York, etc. along with her creative counterpart/husband Matthew Lennard. There's also a Miss Aniela commercial fashion photography-themed CreativeLive.com workshop. And that time that she did a splashy Nikon advertising campaign. For those with major kaching-a-ling to spare, Saatchi Art included a private photo session experience with Lennard among their very exclusive, highly curated 2018 Dream Gift Collection offerings. Wondering what the $150,000 price tag included? A first-class round-trip flight to London, five-star hotel accommodations, gourmet meals, a transformative professional photo shoot look, and a bespoke, Miss Aniela-crafted 30 X 40 image of the riDONKulously lucky muse in front of her lens. Does all of this seem like the work ethic of a self-privileged, internet-age slacker? Oh good lord, no. A thousand times NO!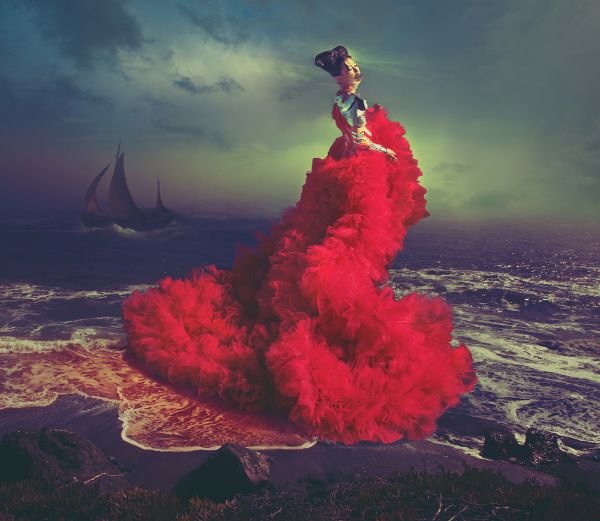 There's fashion photography – the bazillion dollar saccharine eye-candy industry that moves beaucoup consumer goods – and then there's fantastical, Miss Aniela-level storytelling couture fashion photography with an extra luxurious, Amarena Fabbri cherry on top. The latter, replete with a smoky intrigue and a mystical level of reverie, enchants every last ocular photoreceptor. You recklessly triple somersault into Lennard's sumptuously glam, artfully seductive world, praying (to whatever higher entity you believe in) that your glitzy carriage won't prematurely revert back into that dud of a pumpkin that you're far too accustomed to running your real-world errands in. In a sense, it feels as though her highly immersive, painterly scenes curl like a haze of artfully puffed cigarette smoke into your subconscious. While drawing in the intoxicating aura emanating from Lennard's high production shots, you begin to think that becoming a part of the 17th-century woodwork wouldn't be half-bad. A chandelier would do in a pinch. Even being relegated to a lowly skirt fluffer-upper would suffice on some level.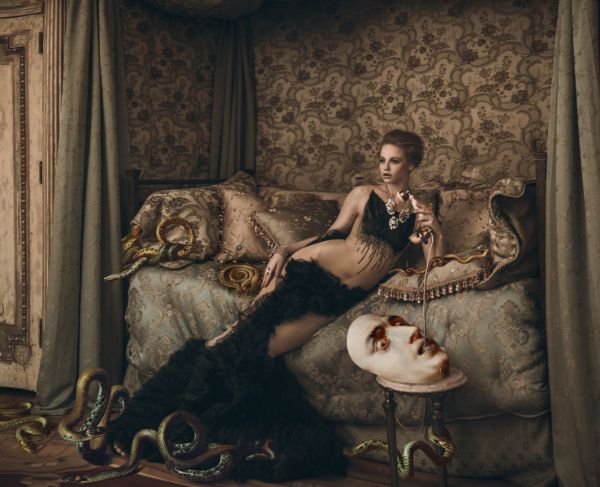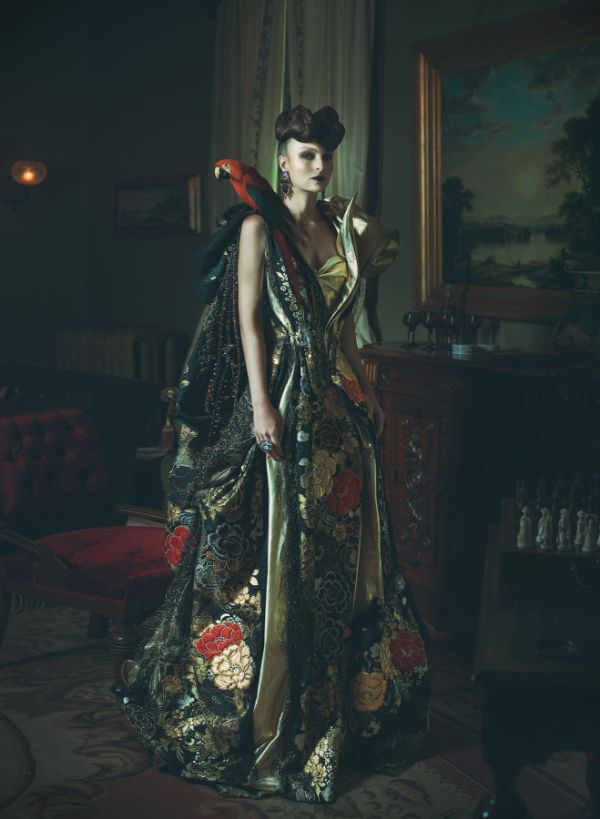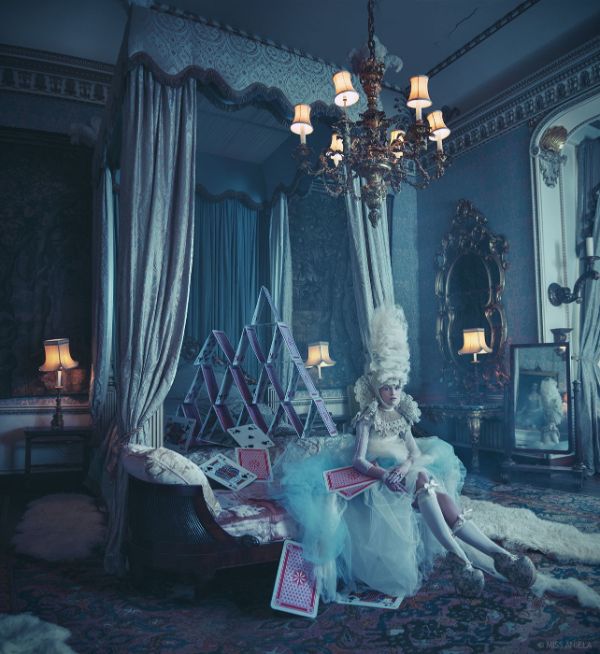 As you might imagine, Natalie Lennard goes to great lengths to brainstorm and execute her stunningly cinematic shots. In order to ensure that her visually ambient storytelling mystique continues along an upward trajectory, she taps into the strengths of an army of highly esteemed team members. Interestingly, her highly ambitious and organized nature seems to work in tandem with her willingness to allow the muse to direct or even alter her initial creative vision. Lennard's fanciful, avian-tastic "Migration Season" image from 2012 is a perfect example of this. The bird wallpaper backdrop actually did exist inside her shooting location, but in contemplating its aesthetic potential, Lennard ended up creating a next-level, Photoshopped wonder. She began by taking several high resolution, close-up shots of select wallpaper-dwelling birds. Flexing her image manipulation prowess during the post-production process, she ended up transforming those birds of a feather into a small flock of fashion shoot-crashing leviathans. The final photo, as you can see, glimmers with creative gold.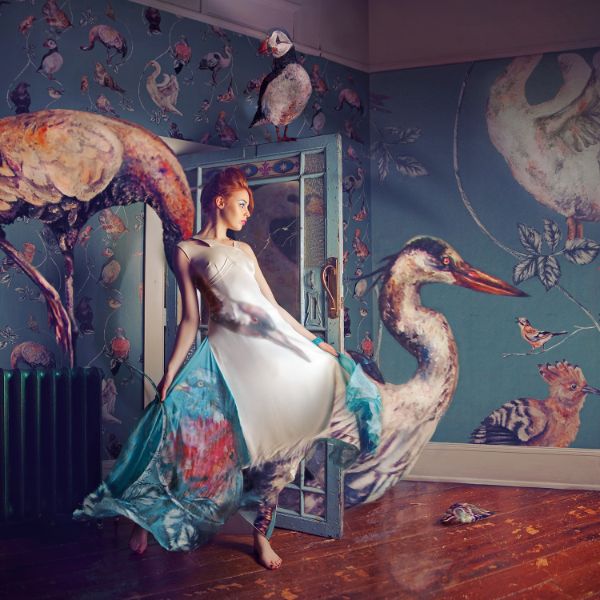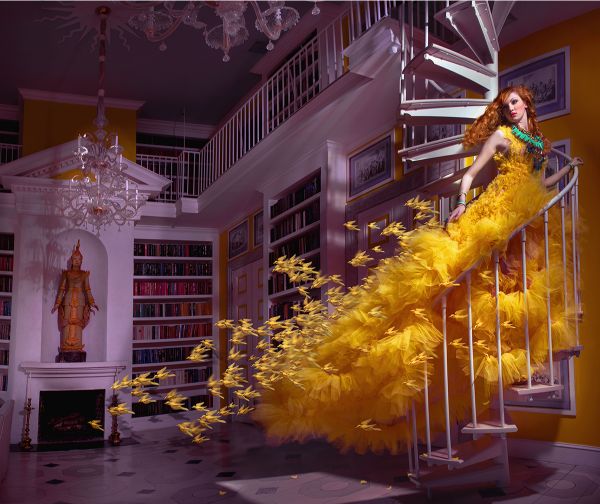 While resplendent images like these have solidified Natalie Lennard's widespread appeal, personal heartbreak in 2013 compelled her to create a relatively risky fine art side project that has become near and dear to her heart. 32 weeks into her first pregnancy, she and her husband learned that their son Evan had a fatal condition called bilateral renal agenesis. Learning that he had no chance of survival, they agreed that, with the aid of a midwife, they would nevertheless allow nature to take its course by giving birth to him at home whenever he was ready. Evan was ultimately given an intimately serene farewell at 43 weeks of age.
In becoming a mother to their first daughter one year later, Lennard's thoughts became firmly entrenched in the empowering marvel of the natural birthing process. That led to her creating a staged yet still convincingly believable series of positive birthing images designed to inspire, enlighten and empower women. The critically acclaimed, award-winning visual project, dubbed "Birth Undisturbed" – which is an ongoing photographic series with various thematic iterations including a 2019 Wild West spin-off — features female models taking on the role of life-giver while movie industry-caliber infant dolls and prosthetic umbilical cords complete the dramatic aesthetic. Lennard's intent? To pay homage to the 100% natural, life-yielding power of women that, for far too long, has been overshadowed by the sterility of modern-day hospital intervention and 'numbifying' drug cocktails.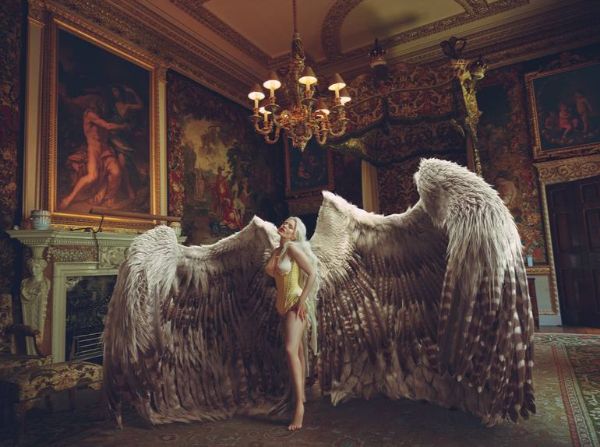 Taking photographers for granted – even if they operate on another plane of creative existence — is practically effortless to do in this day and age, particularly when you consider just how highly saturated the field of visual stimulation has become. Adding fuel to the fire are the countless copycat lens artistes who work hard to garner as many eyeballs on their images as possible, utilizing the creatively trailblazing fingerprint foundation of others. To some degree, imitation and flattery go hand in hand. In the case of Miss Aniela's photographic efforts, she gave birth to a now endlessly emulated category of visual storytelling that still seems to stand hand and shoulders above her starry-eyed competitor wannabes. Perhaps that's because she forged her very own one-of-a-kind artistic path without looking over the shoulders of her contemporaries. When born out of sheer originality (as is the case with Natalie Lennard's body of work), the onlooker happily succumbs to artsy alchemic elation. The eyeballs just KNOW when they're treated to something truly special, don't they?
Miss Aniela's Social Media Accounts
Website | Surreal Fashion Website | Facebook | Twitter | Instagram
Related Articles
David LaChapelle's Color-Saturated Cult of Celebrity Photography
Rich, Spontaneous Photography: An Interview with Lori Cicchini