Tonight Arch Enemy Arts present the opening of Julie Filipenko's exhibition, Anatomy of the Soul. In this exclusive interview (and a flurry of femininity), discover the surreal elements and vibrant characters of her new collection that creates a narrative of expressive contrasts.  Anatomy of the Soul is Julie's first Arch Enemy produced solo show since 2015's Secret Dimension.
Also opening is Small Wonders 6  featuring 59 artists with new artwork priced at or below $250 and sized at or below 12″. For more information and a list of the artist lineup, please visit AEA's website or other social media!
Press Release | Anatomy of the Soul, the Tel Aviv-based artist's only solo exhibition of 2017, is a cohesive, and tightly interlocking collection of new acrylic works. The show's theme, like it's title, looks as our spirit like an organ as a way to trace the lines between the tangible and intangible parts of our world, and the physical and the metaphysical, and maps out those points of contrast that add to and help define the depth of the human experience.
Julie Filipenko: Anatomy of the Soul + Small Wonders 6

​Opening Reception:
November 3, 2017 | 6 – 10pm
Exhibition Dates:
November 3-25, 2017
109 + 111 Arch Street | Philadelphia, PA 19106
For additional information and available artwork please contact the gallery directly at archenemyarts@gmail.com
How did you prepare for Anatomy of the Soul? What influenced this collection the most?
I've always been interested in psychology, and reflecting on what impacts on our feelings. This series is about an attempt to map out the intangible, spiritual human experience. Since there are no obvious borders, it's not so one thing you can actually pinpoint, all you can do really is just share about some of the experience from your subjective perspective. The main reflection that I wanted to capture about this very illusive concept is the ever-expanding feeling of a growing world within that seems like it consists of contrasting emotions, and how such contrast can exist in a way that seems harmonious.
You've worked with AEA before. What's that experience like for you?
This is going on my 5th year working with Arch Enemy Arts. We got together when we were both starting out, I as an artist and they as a gallery, so beyond our professional relationship we have this mutual bond from watching each other grow simultaneously. On a personal note, they're one of the most courteous, pleasant, and professional staff to work with.
What would you say best defines your artistic style and/or narrative for this particular exhibition?
In these series, I went for a diverse color palette to try to keep the overall atmosphere on the brink of overwhelming. The images themselves depict a personal experience of each character or object; there's is no wrong or right answer on the subject. It's ever expanding and I think all you can do is share the already manifested experiences.
Do you have any art studio rituals?
Coffee… that's definitely the number one thing that paves out the base for the rest, my cup of coffee before I get to actual technical action. That follows by sketching out whatever I'm planning on starting that day, and then taking out and putting in order all the needed tools. Which , also includes deciding on the paint colors I'm going to use for that particular piece and selecting in advance the brush sizes.
Is there an element of art you enjoy working with most? Why?
I absolutely love painting with acrylic on a wooden surface, usually Birch. I enjoy the physical sensation of leaving a trail of paint wherever I touch with a brush stroke; the sensation is really of building something upwards. Even though originally my acquaintance with painting started out with oils, and that lasted for a few years, I fell in love when I rediscovered acrylics… mainly because they dry up so fast and it enables me to get to the results I want in a quicker and cleaner way without getting distracted by turpentine and oil diluter.
Finish this sentence: I can't live without…
I can't live without doing what I want when I want to.
Finish this sentence: Tonight I'm going to…
Tonight I'm going to start a new painting!
Professionally speaking, what's next for you?
Next… is more shows! I'm always participating in a wide range of group shows throughout the year. Aside from that, I have a next solo show scheduled with Haven Galley for July of 2018, and a double show this February in Israel with my friend from art school, Romy Shay.
Small Wonders 6 Preview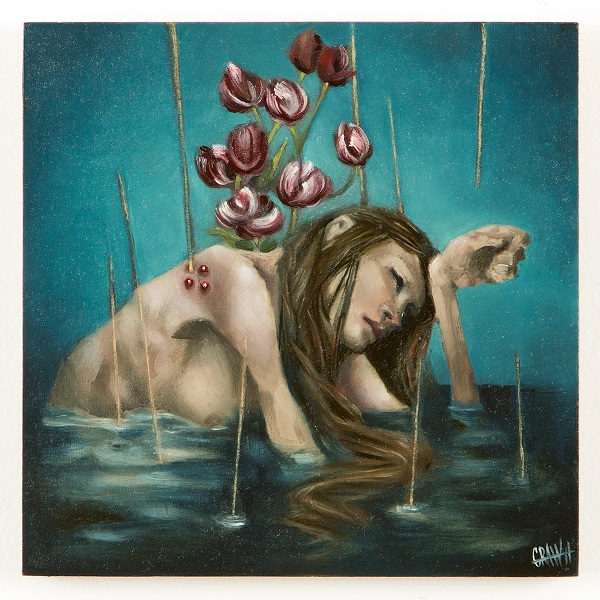 Craww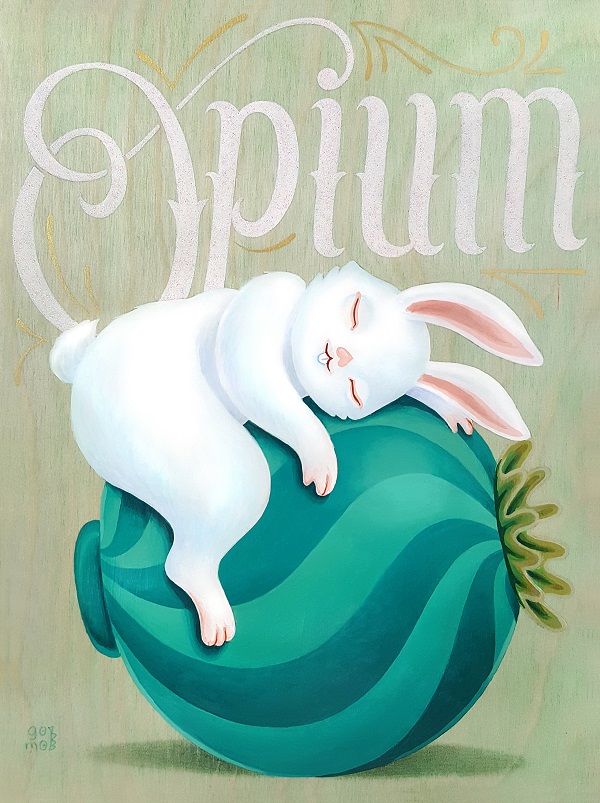 Grelin Machin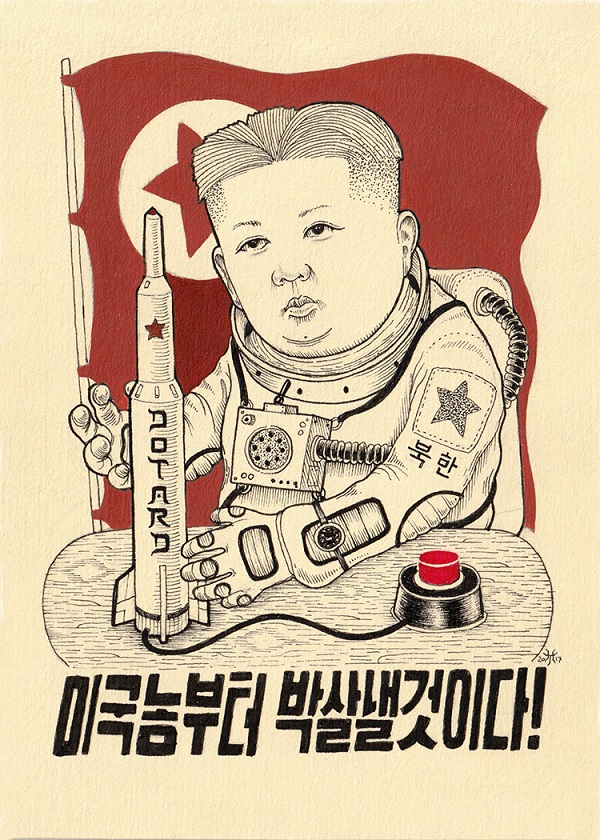 Jason Hernandez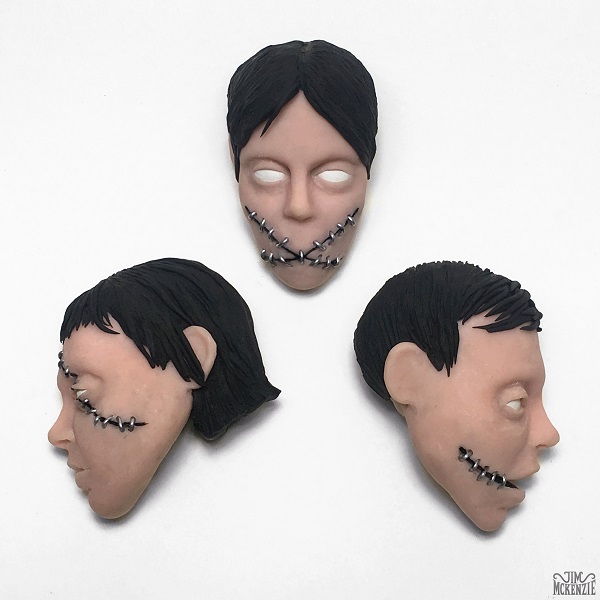 Jim McKenzie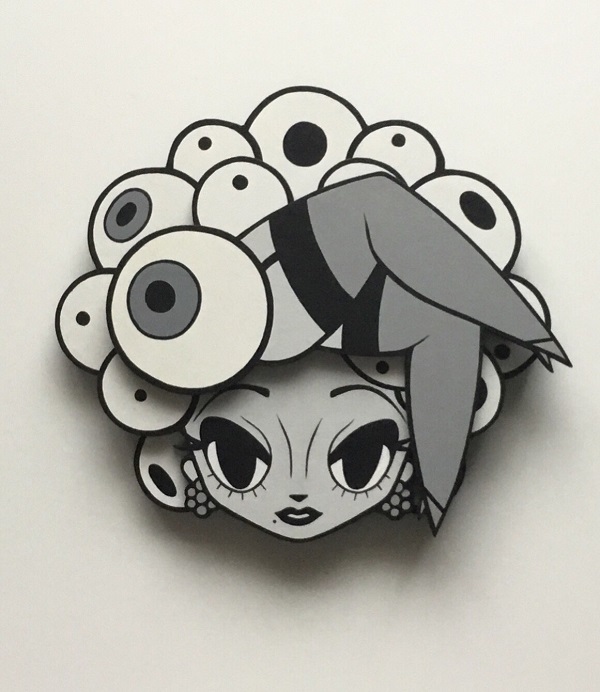 Bruce Parker