It is with humble artistry that Alicia Hannah Naomi creates her pieces. Matching the primitive character of ancient sites like Stonehenge with the intellectual writings and philosophies of those such as Rilke, and Jung, one can almost hear the deep droning of bands like Sleep and Om. Alicia's inspirations are vast, but authentic to her personal exploration. Each piece is carefully produced, seemingly as an offering, to bless the necks, ears, and hands of the world. The Australian artist was kind enough to sit down for an interview to explore her work and process.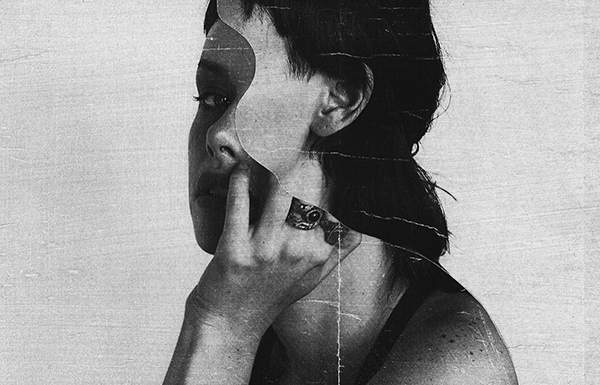 You graduated from BHIT in 2013, and since have created many gorgeous collections and pieces. What was it that started you on the road of becoming the gold and silversmith that you are, and what aspects of your personal background do you feel supported your artistic growth?
I began working in the fine jewellery industry in 2003 as a part time job while I was completing my tertiary studies in an entirely different industry. The job uncovered a passion for contemporary jewellery I had never anticipated.
Much later, I hit a series of junctures in my life with both the death of my father and then end of a very long-term relationship. I began letting go of things and digging up the roots around my ideas of happiness. One day in early 2012, I had one of those mental snaps that compels you to action. I quit my job and enrolled into the silversmithing course within a week. My mother was an artist and a teacher and always encouraged all of my creative pursuits. Some of my other friends and family were more apprehensive, but she accepted my decision as if it were something she always secretly knew I was going to do one day. She is my biggest supporter and wears all of my jewellery proudly.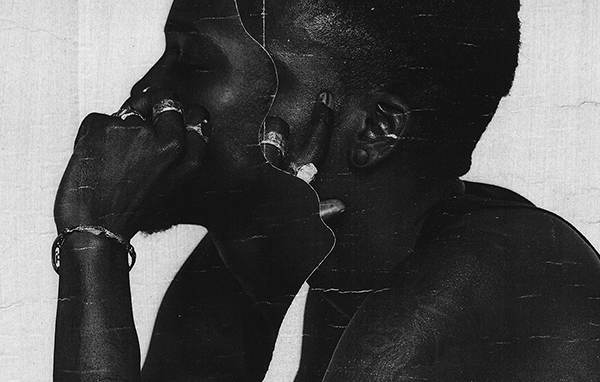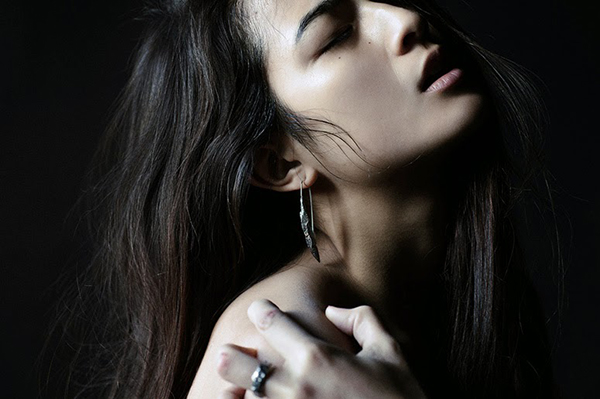 The 2016 collection was based on Carl Jung's philosophies and your jewelry always has a deep and stimulating component of academia. What is the process of translating your inspirations, literary and otherwise, into a piece of wearable art?
My process is actually just the opposite of this! I generally start with a rough idea of what I'm going to make first…a wearable but ambiguous model in the rough shape of a ring or a hook or a chain link, perhaps. Then I use the source material that's informing the theme or tone of the collection to carve out the textures and final form that communicates those inspirations. Every mark, every divot, every scratch and scar is brimming with purpose. It's a very instinctive process from my heart to my hands; keeping the source material close in my mind as I feel out how the piece will take shape, then a lot of scrutinizing over those tiny details.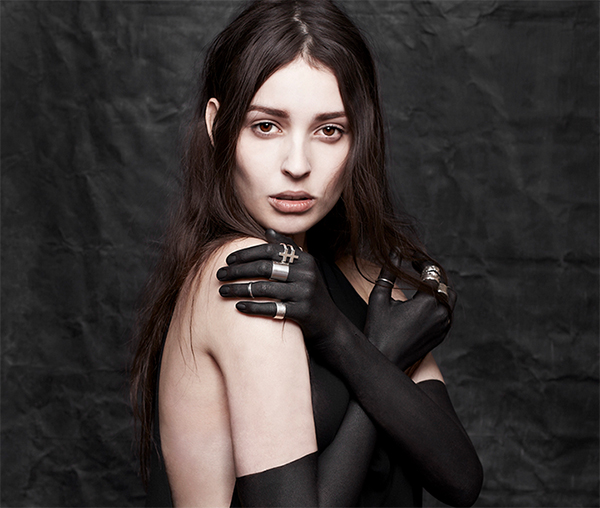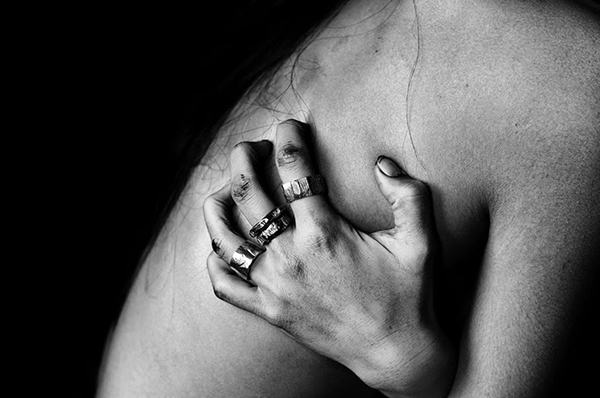 Your jewelry has some very rough edges, and you've stated that doom and drone music, as well as fashion designers like Rick Owens, have partly inspired your style. What do you think draws people to raw creations? What is it about primitive concepts and aesthetics that draws you in?
There's something attractive about subversion; doing things you're told you should not do, or in ways they're not usually done. Contemporary jewellery is not classical jewellery; some practices are frowned upon by the traditions of industry. I never thought I liked jewellery until I discovered contemporary jewellery – hand-wrought shapes and surfaces; evidence of the human who created it rather than a piece so perfect it could have been made by a machine – these elements were shocking and exciting to me. It looked how it should not look. It's a concept can be applied to all artists across avant-garde genres. They're attractive because challenge the status quo.
I love the twitter you posted that said, "Sometimes I have moments of extreme clarity; where I realize precisely what it is that I do and I'm filled with overwhelming gratitude." Can you expound upon this? What advice do you have for other artists to feel this sense of deep satisfaction and appreciation?
I spend so much of my time introspectively, critically emotionally invested in my art. But from time to time I get the perspective to see how what I do effects other people – particularly the people who choose to wear my work as wedding and engagement jewellery. I'm extremely lucky that way, because it's the highest compliment a jeweler can get – to have someone want your work to be symbolic in their union.
It is not limited to those occasions, naturally – every time a client takes the time to e-mail me or message me and tell me about what my jewellery means to them is extraordinary. To be brought out of yourself and into a shared experience with a stranger is profound. So I would urge other artists to engage with their audience and their clients as much as possible.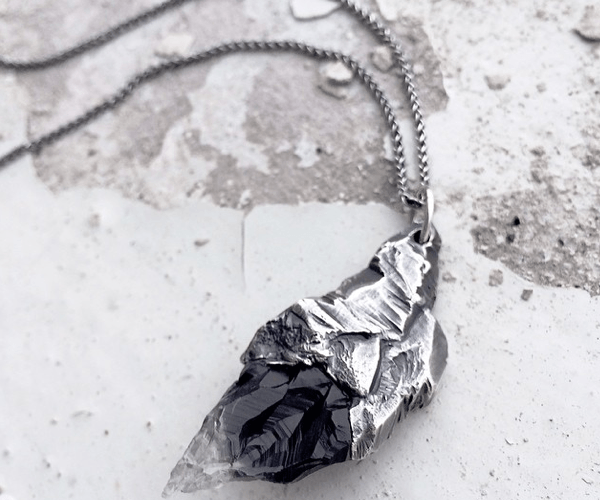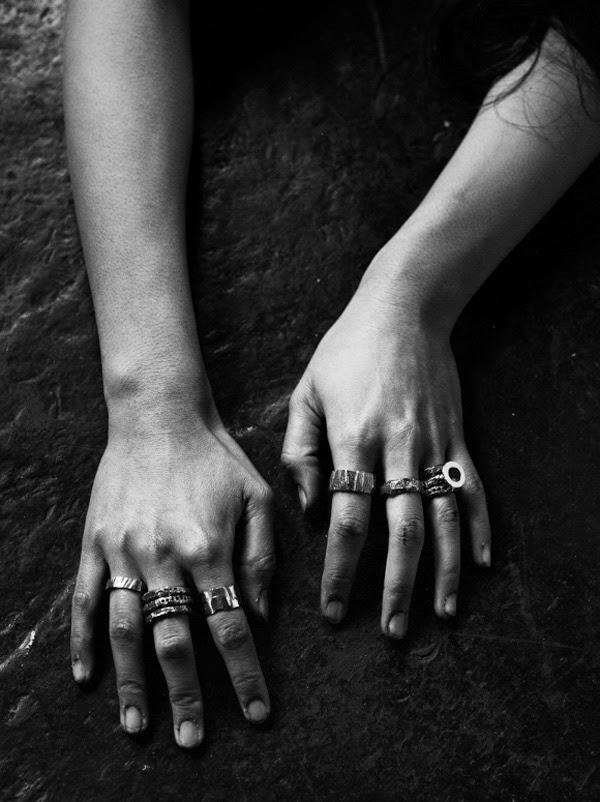 Your partner Reece, beautifully photographs all of your pieces and both of your aesthetics match wonderfully. How did you meet and what is your working relationship like?
Reece is also an artist and his background is in creative direction; as well as the many projects he has going of his own, he produces my atelier's creative collateral and does a lot of my Instagram photography. I also work with the wonderful Stephanie Cammarano for my campaign photography, another kindred spirit, and the sharp-eyed Andrew Barcham for my beautiful product photography. We first connected through mutual friends. There was an immediate attraction and mutual admiration between us as artists with similar sources of inspiration and interests. While I'm primarily driven by my emotions, Reece is driven by logic, and for this reason he's the perfect collaborator.
At the moment we share a studio however it can often be difficult for us to work in the same space because he prefers working in peaceful environments and making jewellery is a pretty noisy occupation.
What plans do you have for your 2017 collection? Any new collaborations, projects or travels you're looking forward to?
I've just released a new capsule of work for 2017 in Paris at men's fashion week FW17. I'll be shooting a campaign in the next couple of months with the rest of the collection and then maybe heading back to Paris in June for men's fashion week SS18 to promote it. Reece and I are also hoping to get to his hometown of Edmonton, Canada, for Christmas this year. I've never been to Canada and I'm anxious to experience the beautiful white landscapes that will no-doubt serve as a new source of inspiration.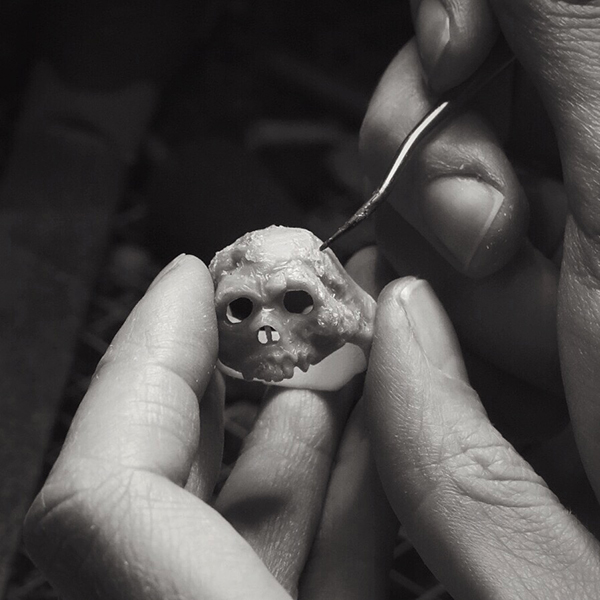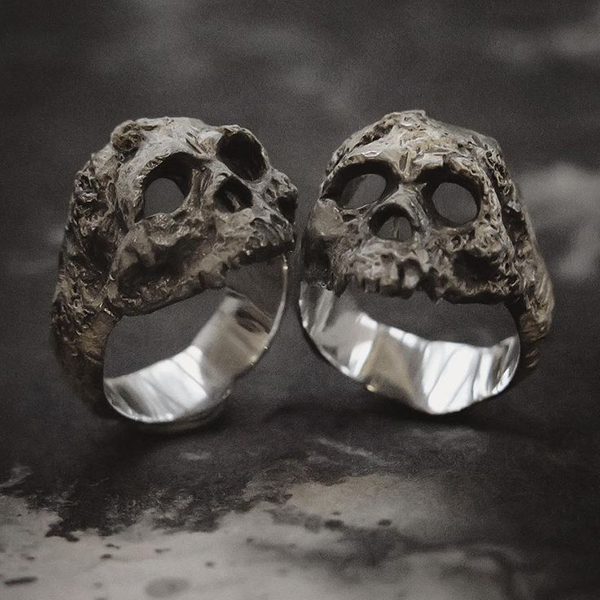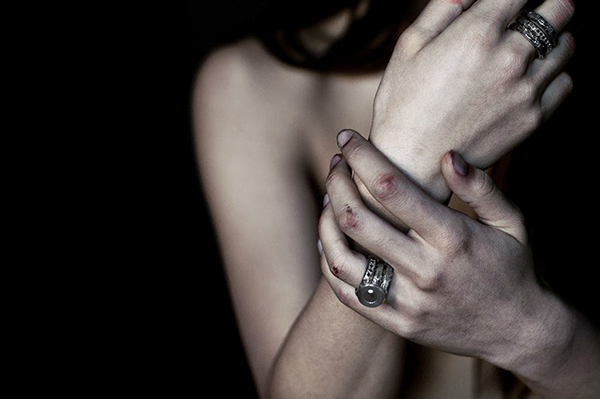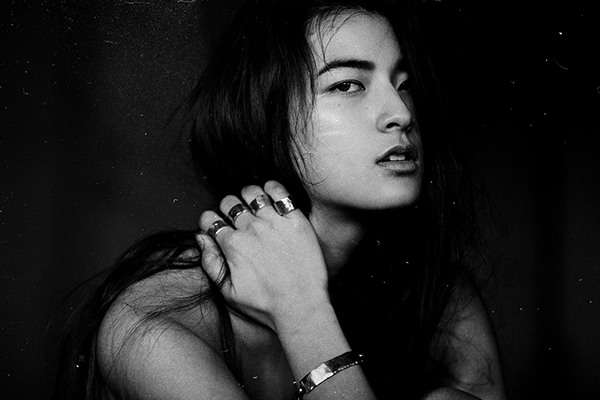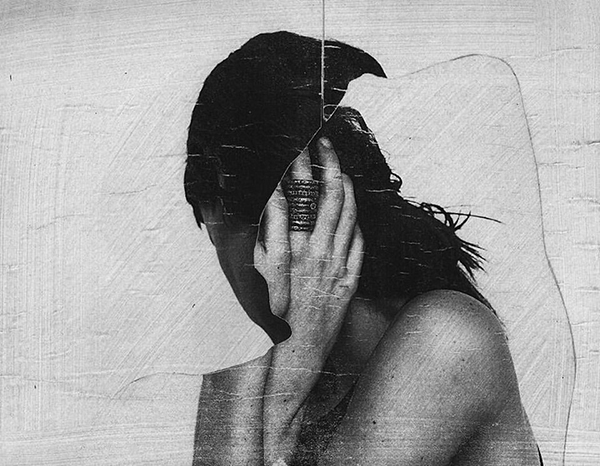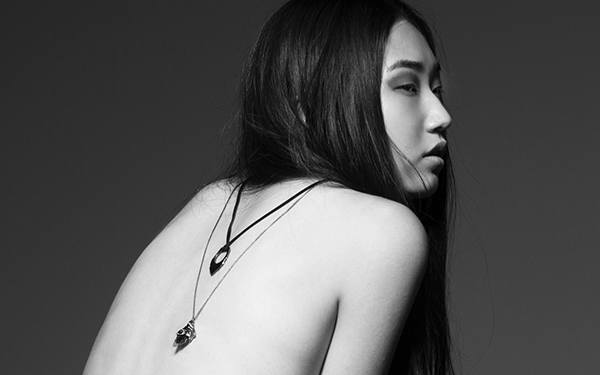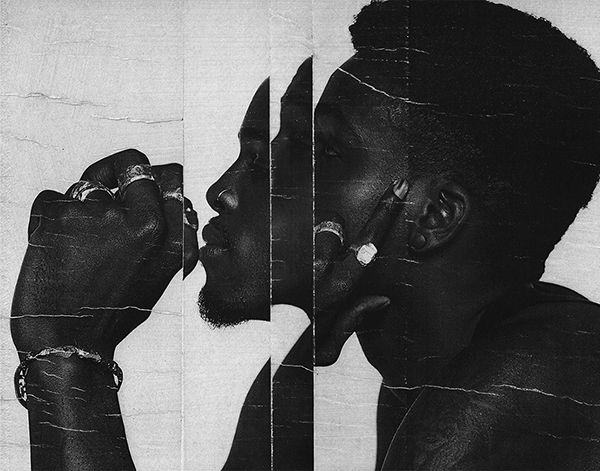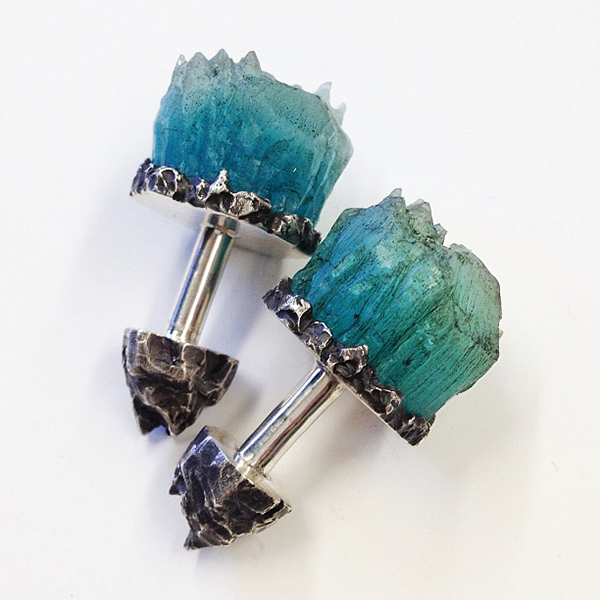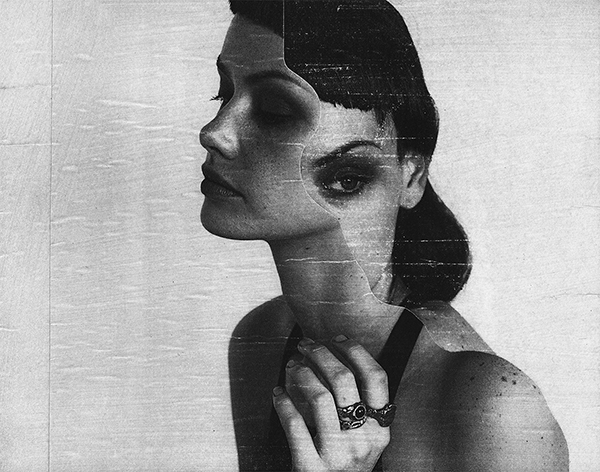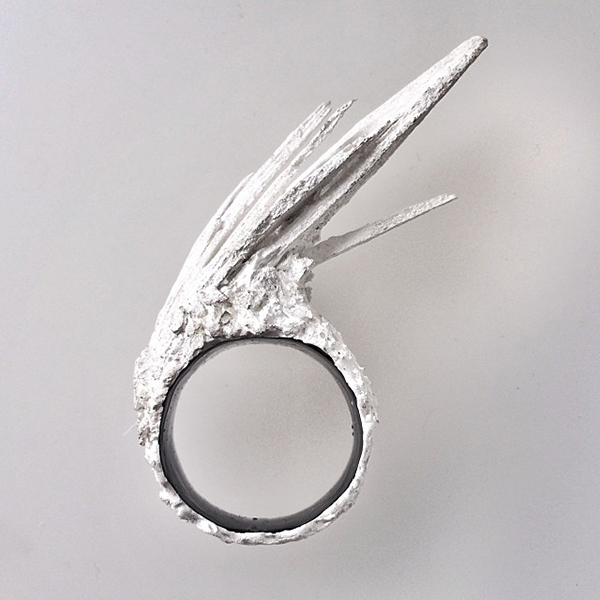 Save