Voracious readers will no doubt claim several reasons for their personal literary obsessions. I believe mine is one of escapism mingled with a wanderlust that is only satiated by actual travel, or the ingestion of inspiring words and images. The different perspectives given through the textual format of books, zines, and other paper ephemera has a significant quality. It turns something diaphanous, human thought, into something one can hold, savor, and revisit indefinitely. I picked up Shelley Marlow's book Two Augusts in a Row in a Row while working at the bookstore in the New Museum of Lower Manhattan. The best part of that particular position was discovering incredible books, which I practically inhaled while being paid to do so. Two Augusts transported me from the cold minimalism of the museum to 1900's silent snowy Russia, modern day Brooklyn basking in liquid golden glows, and down the ivy covered cobbled streets of Italy intoxicated with her words as if tasting the best of red wines. The book somehow derived magic from my reality, and turned everyday life into something that sparkled and glittered. Perhaps it was the sacred erotic fox magic, the blue moons and magic tricks, or the witchy whispers and incantations, but I swear I can still see a hint of that special silent film flickering across my day like ghosts caressing the sidewalk beneath me.
Shelley Marlow will be having a poetry reading, along with the author Naomi Jackson, at the Poetry Project. I have no doubt she'll manage to charm her audience and lead them into her incandescent dreamy domain. To learn more about her work, visit her blog, and to keep up with her new books, or to buy Two Augusts, check out Publication Studio.
May 27, 2016 | 8pm
St. Mark's Church | 131 E. 10th Street, New York, NY 10003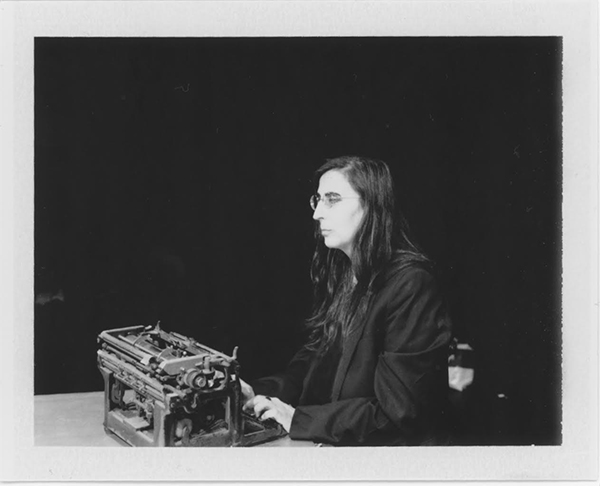 Justine: Your work merges a profound awareness and knowledge with a playful sense of humor. It's a very enjoyable world that you've created; one that the reader wants to revel in. When did your style develop as a writer? Did you write wonderfully awkward high school poetry or did you delve into literature later in your life?
Shelley Marlow: I always have read books since I was a kid. I have a copy somewhere of a poem that I wrote in high school about how I loved the privacy of night time, a poem that was published in a local hometown newspaper, a few months before Patti Smith's song Because the Night. At 12, I read Sartre, Camus and Beckett. Anais Nin, too. I took a train from Boston to Philly to visit my cousins. The train was over booked. I luckily had a bench seat, while others were standing. Sitting on the bench across from me were two women, one butch, one femme. The femme was dressed in feathers and olive parachute pants. She was reading the Diaries of Anais Nin. I talked with them. I was 5'8″, my full height, and most people thought that I was a grownup. Those two, I think they were New Yorkers, made a big impression on 12-year-old me. I read all of the Nin diaries including the one where she describes taking psychedelics. I was interested in writings about psychedelics including John Lilly (who also talked to dolphins), Hesse, and Huxley. In my 20's, I had many poet friends. I had a dream about a large lion that came up to me and looked me in the eyes. The next day, friends took me to see and meet the Buddhist Beat poet, Allen Ginsberg, at Passims in Cambridge, MA, where he played with Arthur Russell. These were early influences for me as a writer. I studied art, mainly painting at Massart and Calarts. The New York poets and the Beats gave permission to be open and watch my own mind and to accept my own voice. I didn't try to write a novel until I was in my 30s. That book was not published, except for excerpts in issue 7 of Zingmagazine, where I curated illustrations by 21 artists. I attended writing classes later on with Summer Literary Seminars, in St Petersburg, Russia, and a 5-week fiction fellowship with Lydia Davis. Plus, I like magic-realism.
Within Two Augusts the matter of labels, whether it be religious, sexual orientation or taste, et cetera, is so fluid and constant that at times I felt like you were using labels to undo the meaning or importance of labels, as if in an oxymoron. Was this something you intended or did I misinterpret? Are labels, personal definitions, or affiliations important to you?
A reader had just started reading Two Augusts and they jokingly asked about the 'gulag' not being capitalized and did I need a better copy editor or was that intentional. I said yes, it was intentional because I wanted to remove some of the 'gulag's' power in that passage. Words are difficult for me often. I am reticent to trust their universal meanings. The problems we are experiencing around language and gender points to a larger problem with language and the way that language can erase identities and experience. I always question how to tell a story where other people get as much pleasure and get as happy as you were in the content of the story. So often, someone talks about feeling very ecstatic and high. Other people might feel jealous or left out, whereas I want to bring the reader with me to experience ecstatic moments, too!
Gender fluidity was another concept featured within the book; in your opinion are gender issues advancing? Is society becoming more understanding and progressive?
There is so much that can be read as the 'patriarchy's' death rattle, including the politics around trans-persons and bathrooms, and women's basic health and reproductive freedom rights. I started writing this book in 2002, when there was less extensive language around gender identity. The younger generations appear to be more open which is hopeful and healthy. I favor the pronoun 'they' since it's not important to know the gender of everyone always. If we remove expectations of gender, then we can all be free to get equal pay for the same work, get published as often, and show art as often. I wrote this speech the morning of the London book launch for Two Augusts.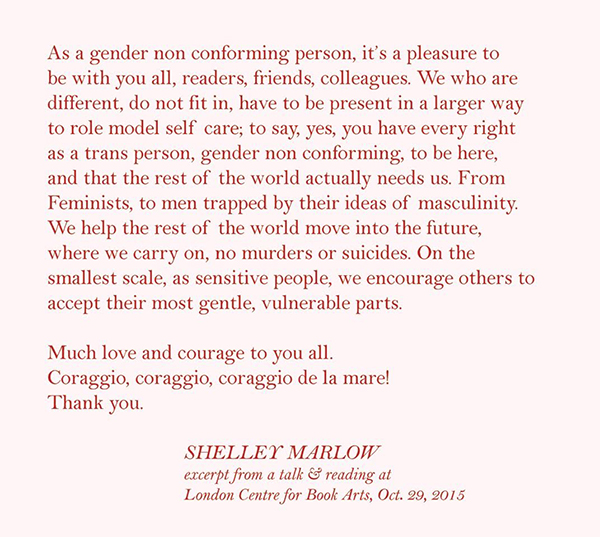 Sacred geometry, sigils, and witch culture seem to be having a moment of popularity right now that resembles the heights of adoration during Victorian times. I've seen photographers recreating scenes dripping with Ectoplasm, and artists such as Bill Crisafi and Sin Eater are embracing alchemical symbolism and pagan iconography. These concepts pop up in Two Augusts and I wondered if this was an aesthetic or historical fascination for you, or if it's something you use and embrace outside of your writing?
Yes, I embrace all kinds of witchy things, including merkabahs, vortexes, herbal healing, Prima Agni, trees, shamans, psychotherapy! I read tarot and palms for other people. I study astrology to help me with my Psychic Readings. Some people take psychedelics to bring their spirits forth to simply to heal themselves. In Isaac Bonewits' book Real Magic, Isaac wrote about the words 'spell' and 'spelling' as having double meanings. So casting a spell and writing and even the act of putting letters together to become words is both spelling and casting a spell. So all writing is a charm and a spell.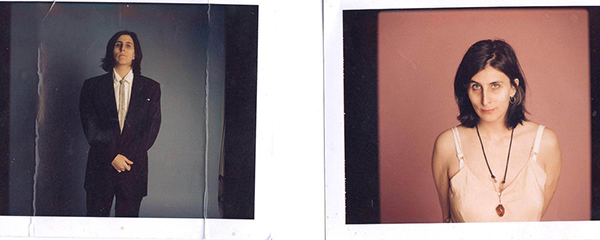 Below is an excerpt from Shelley Marlow's book Two Augusts in a Row in a Row. The piece is part of Chapter 27 "The Astral Rubulad". The passage is followed by a woodcut by Marlow for the cover of Le Nausea by Sarte, 1971, as well as a self-portrait, and painting.
"I say, "Here is a new song, an offering to the fairy realm." Then I sing:
"Optimism reigns and rains
from a technological heaven
above silver and crystal bonsai,
a charmed and mushroom cosmology.
Spores travel intact through outer space.
Electric light angels drawn on the wall.
Scientists found another part of the brain is activated when one experiences communication with
'god' = believing in angels and fairies
utilizes more of your brain.
Transparent silk, beads, crystal and blue raindrops, dollhouse lights in a dainty world, teardrop
mirrors, happy time:
Embrace nano scale, embrace your grief, absorb techno blessings, ceiling to floor, embrace
optimistic disco glitter pins, in fairy measurements,
embrace her-story, embrace "gods of small things" spins.
The charm ecstatically lingers a subtle effect outside, a drug-like transformation over McCarren
Park, a square of multiple floodlights float silver against golden dusk clouds.
Oh my goddess, Joseph Cornell would die."
I open my eyes and feel my voice vibrating through the room."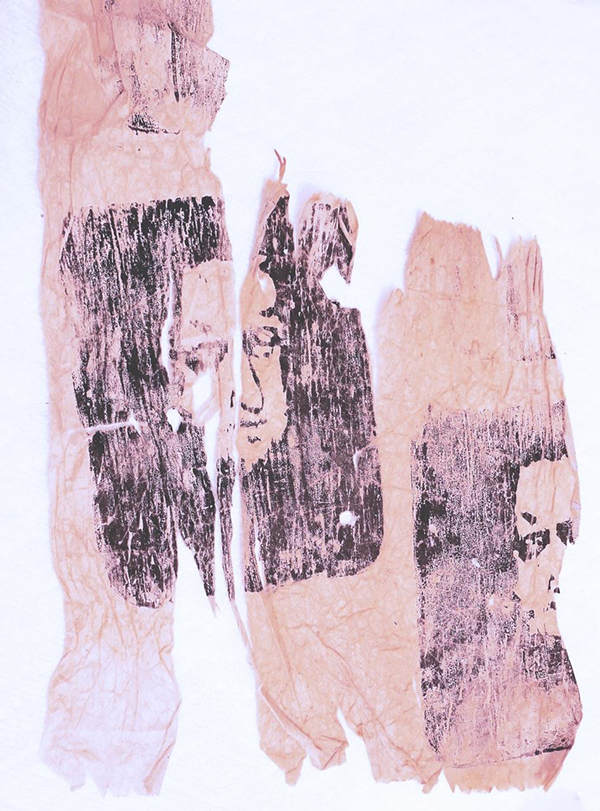 Among your many projects, you are the Fiction Editor of the literary journal, Ping-Pong, of the Henry Miller Library. Henry Miller has an incredible legacy and the publication displays many superb avant-garde works. I was very pleased to see that each edition is available online, making it a very accessible work as well. Can you tell our readers more about Ping-Pong and the work you do in conjunction with the Henry Miller Library?
At Ping-Pong, my friend poet Joanna Fuhrman invited me in as the prose editor. I brought various feminists, queers, and lesser-known talented prose contributors together in the last two issues. It was a joy and an honor. (Ping Pong is currently morphing into another carnation.) Being an editor is the opposite of writing in so many ways. Also, did I mention, I am a feminist.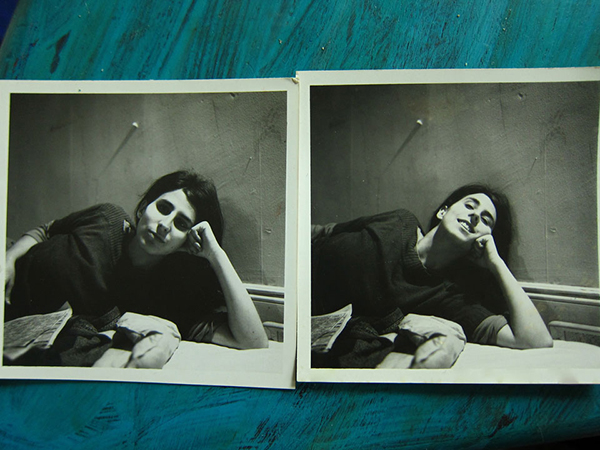 What are your favorite writers/artists/heroes/spaces/places that enhance your life or your creative endeavors? Who are some people, living or otherwise, that you wish others knew more about?
I find infinite inspiration by just paying attention to the beauty wherever I am. For my NYC book launch, I invited some of my favorite actor/performers, Reno, Geoffrey Hendricks, Lolo Romanski, Jack Waters, Rafael Sanchez, Michelle Handelman, Tigger James Furgeson, Debbie Nadolney, Karyn Kuhl, Pamela Sneed, Tony Torn, Crowley, and Lee Ann Brown. At the Bureau of General Services Queer Division bookstore, they acted out conversations and read passages from my book in a 70-minute performance. There was a repeat performance with a new set of readers in London at the Centre for Book Arts, including a talk on Censorship and Subversive Printing by Brooke Palmieri, performances by Penny Arcade, Jess Bains, Laura Malacart, Sophie Mayer, Casper Heinemann, Felix Lane, Greygory Vass, Holly Pester, Mercedes Grower, Sheena Calvert, etc. Also, my publishers, Publication Studio's Fellow Travelers Series and their other titles are worth checking out!
What are your current personal projects and when can we expect to see our coffee tables graced by the presence of another pink covered Marlow book?
There are several new projects. The one that I will mention here is that I am writing a new book that will be even witchier with the working title A Chorus of Ghosts.