Brian M. Viveros and his Dirtyland troops invite you to his new solo exhibition 'Matador' November 7, 2015 at Thinkspace Gallery in Los Angeles. Prepare to be inundated with Viveros' most grandiose set of works to date, which include some of his largest, most epic paintings! 'Matador' is sure to draw attention with his first life-size charcoal rendering 'Battlefield', which holds one of his provocative little troops in her bullfighter best… a showstopper you must see in person!
In addition to these, he will debut the highly anticipated sculpture 'BULLHEADED', a collaborative project with Pretty in Plastic, the Los Angeles based full-service fine art fabrication studio. This sculpture has been a long-time coming, starting with Viveros' conceptual design, a 3D mold, and the final result to be revealed on the night of the show. There's lots of excitement building up for the show, so strap-on your dirty helmets and stroll on down to catch Brian M. Viveros and his brutal beauties for 'Matador', November 7th, at Thinkspace Gallery.
"I'm giving 110 percent of everything I got for this show… and also for my fans…  I'm beyond excited to see my most epic life-size charcoal rendering 'Battlefield'.  I believe a new color pallet has taken my paintings to the next level."
'Matador'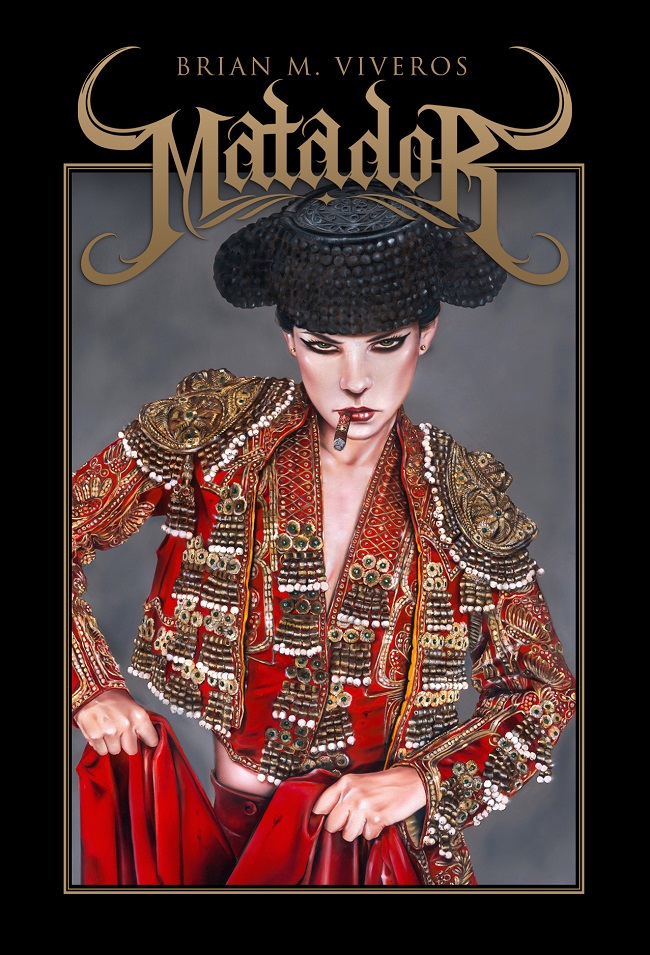 Opening Nov. 7th, 2015 
Brian M. Viveros will attend the opening reception. 
6009 Washington Blvd | Culver City, CA
For more information please contact the gallery at: contact@thinkspacegallery.com or call (310) 558-3375
For updates follow Brian on Instagram @viveros_brand