Having a tough week? Feel some more harmony and delight as this Saturday, 12th November, Alexandra Manukyan and Mark Garro's electrifying solo shows both open at Copro Gallery!
Alexandra showcases a new selection of paintings, bringing her well-known fine art surrealism with beautifully poignant pieces reflecting her own reactions to global environmental changes. "[The] loss of biodiversity, species extinctions, and destruction of natural habitats. Through the middle of the coming century, it is likely the quality of life on earth will be compromised with dire consequences" she explains. "What is to come from the future of humanity?" Her pieces at Copro Gallery are her best to date; picturesque, intricate, and always hiding more left yet to discover at your next look upon her works. Our relationship with the rest of nature is often taken for granted, yet Alexandra Manukyan once again reminds us of the bond we have, and how easily compromised it can be.
In his 6th solo show at Copro Gallery, Mark Garro's 'Cosmolyptic' brings forth engaging alternate realities. In an impressive fusion of loose and hyper-realistic trompe l'oeil painting techniques, he invites you to move with him through potential futures – realism and fantasy have never been so alluringly combined. "The work often features classically beautiful figures as cosmological cogs working within the complex mechanisms of the universe" explains his bio, "Dynamic motion of familiar shapes morphing and implying other familiar shapes, creating, destroying and re-creating once again in two dimensions but implying four."
Both Alexandra and Mark will be attending the opening night artist reception this Saturday.

November 12 – December 3, 2016
Copro Gallery
Bergamot Arts Complex, 2525 Michigan Ave T5, Santa Monica, CA 90404
Sales enquiries: call Copro Gallery on 310-829-2156 or email [email protected].

Mark Garro  – Cosmolyptic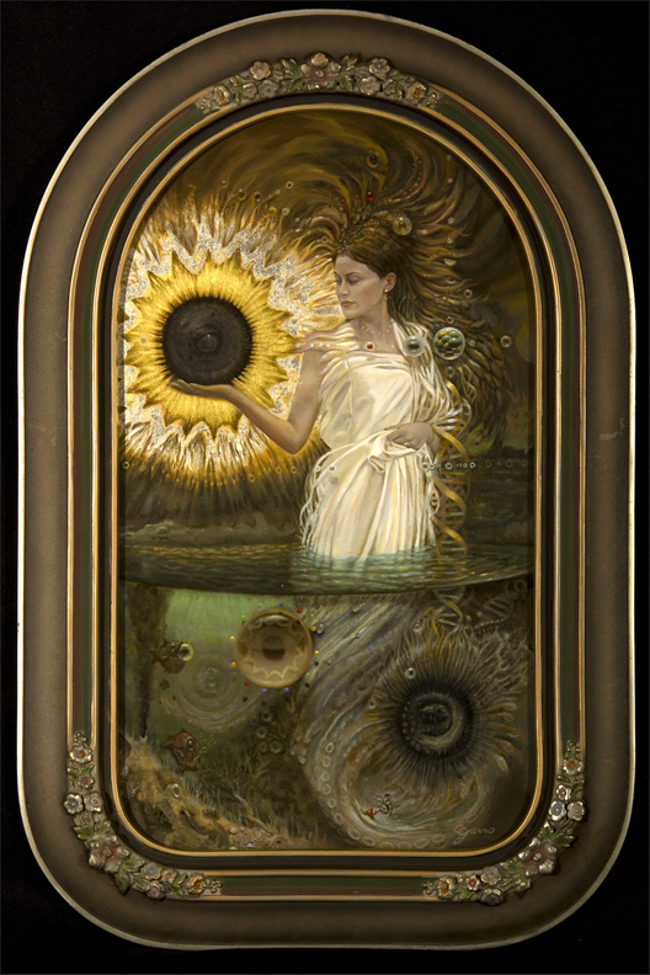 Blackstar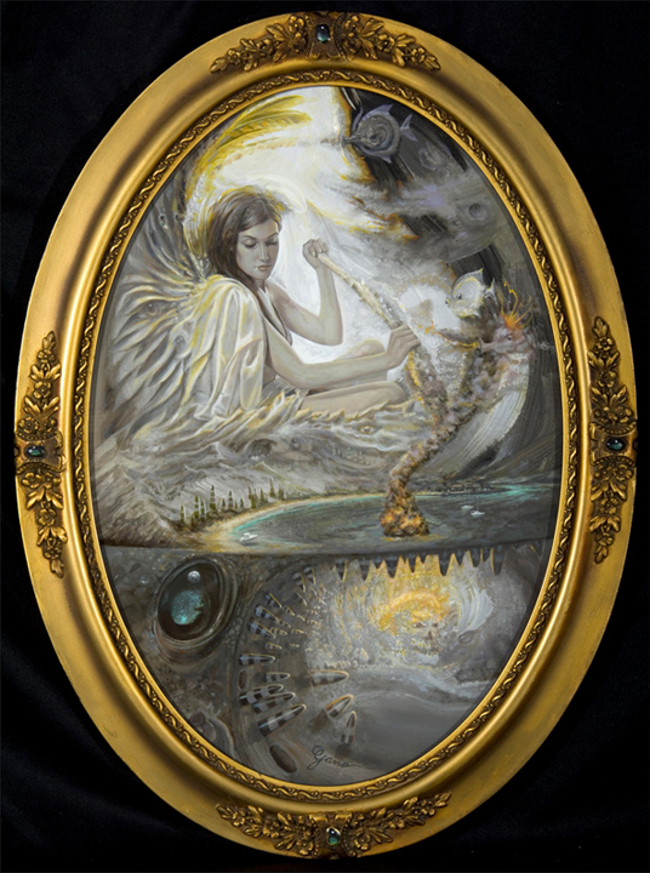 Cosmolyptic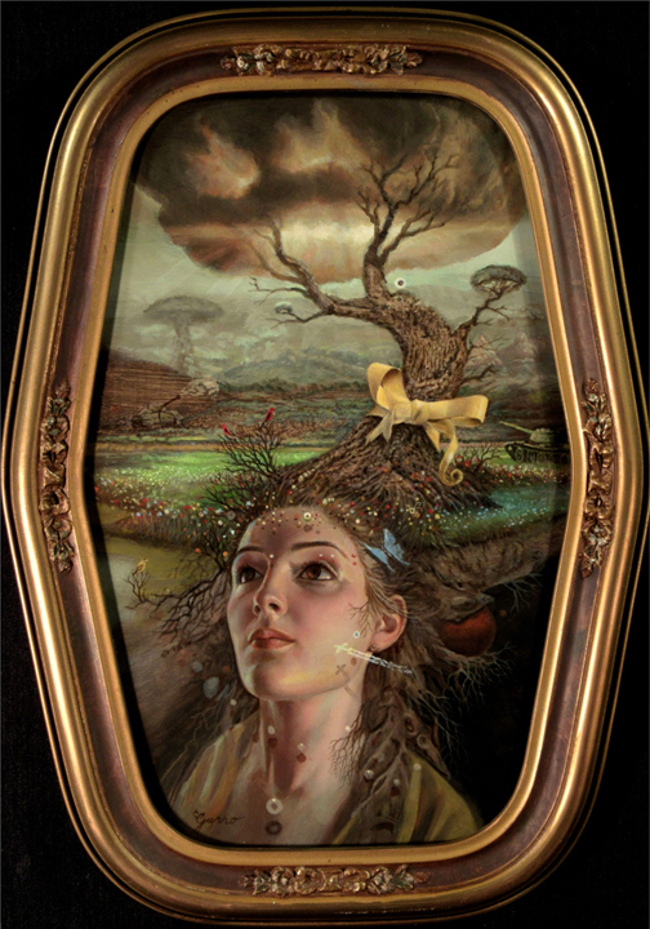 Yellow Ribbon
Miss Universe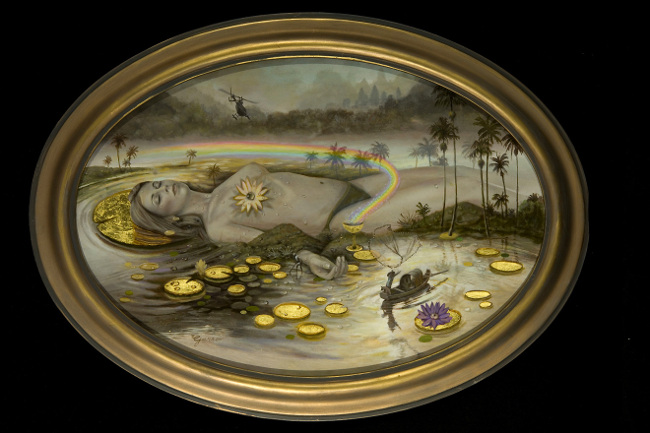 Miss Saigon – Suitors or Looters
Cosmolyptic Birth of Lilith
Alexandra Manukyan – Prophecies Unheeded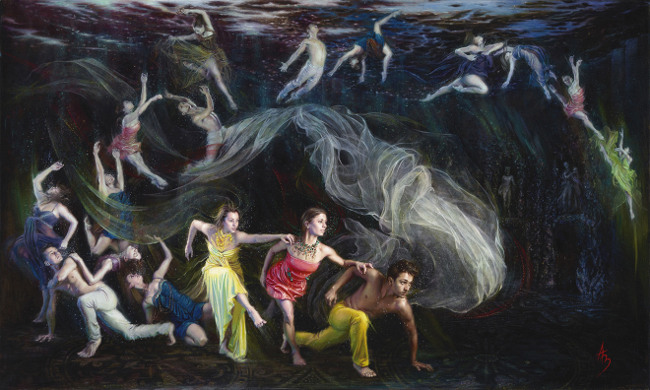 Exremophiles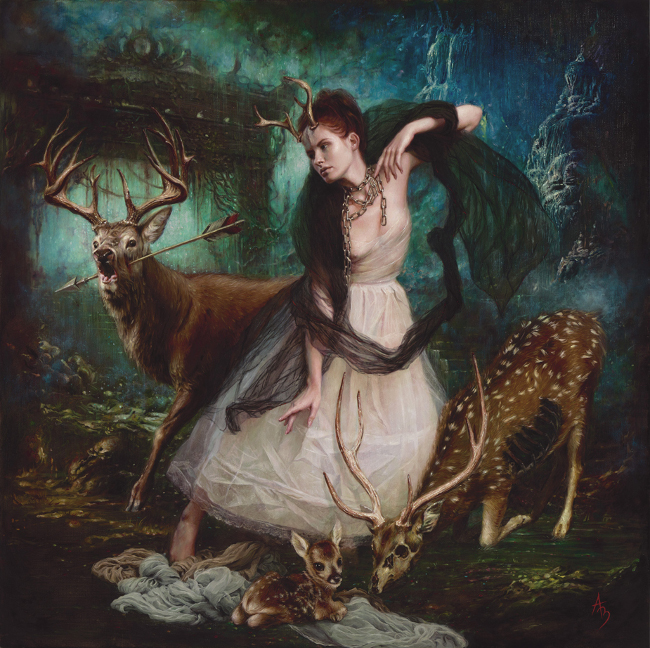 Acedia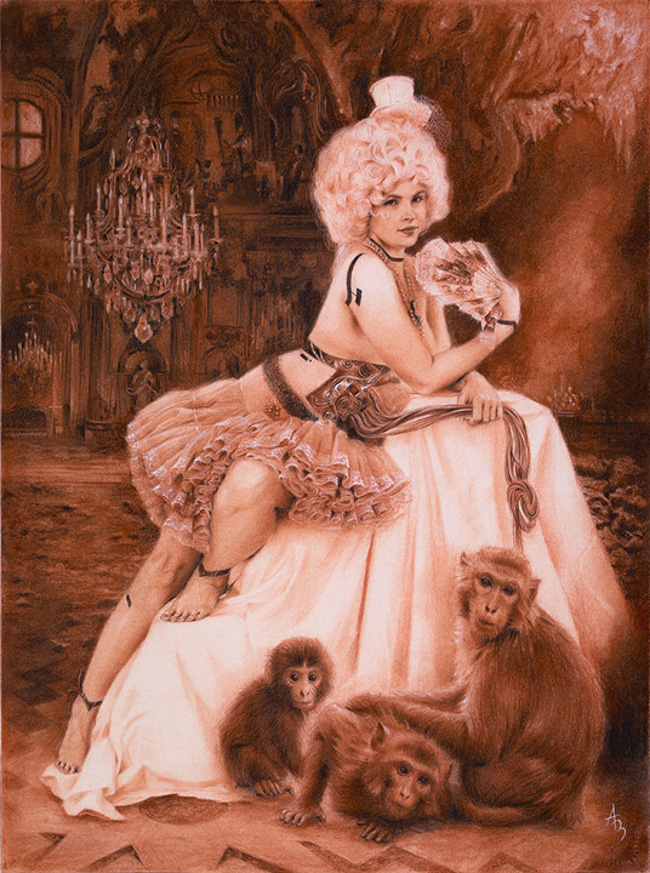 Evolutia with Red Monkeys
Avarice Pyrrhic Victory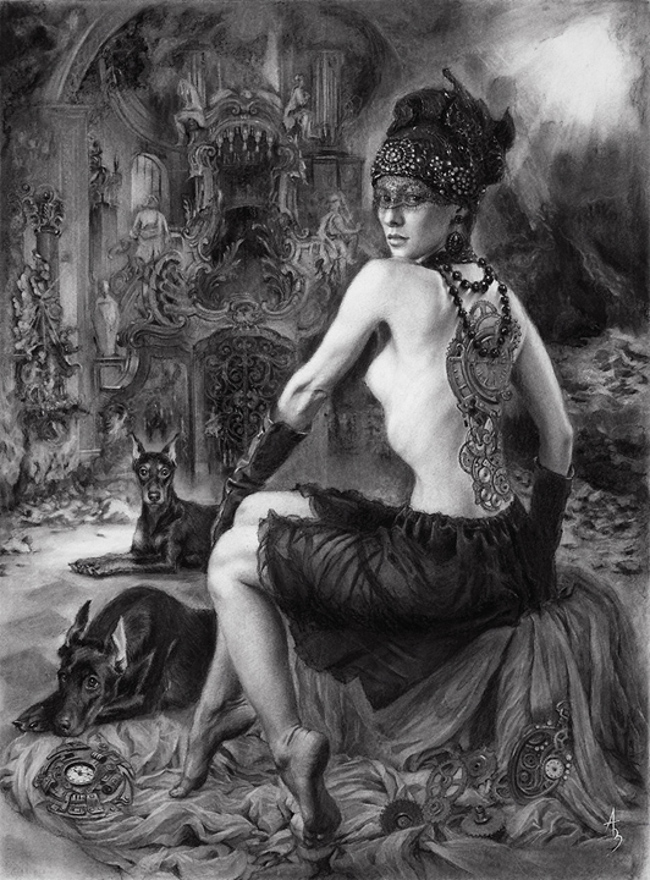 Time Keepers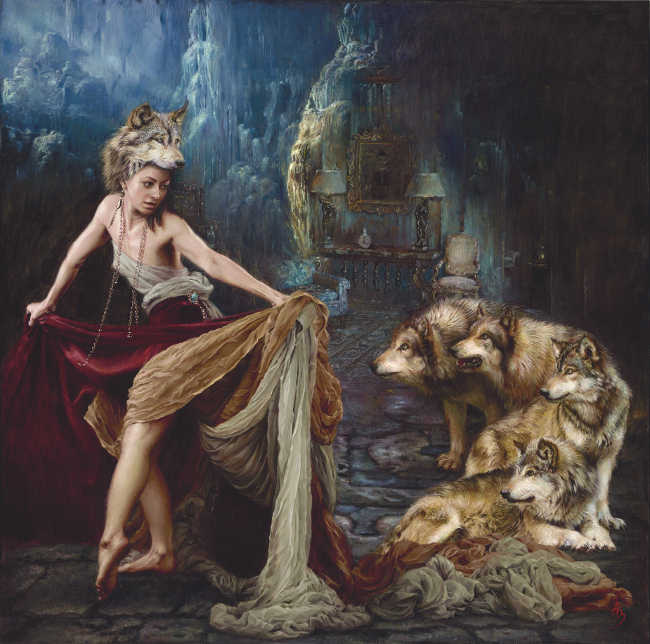 Who's the Beast
Save