LYSET (which means "THE LIGHT" in Danish) is a beautiful old house from the 1800s, located in one of Denmark's oldest towns, Løgumkloster. It had been in the same family for eight generations nurturing years of history under its roof. That was, until September 2022, when artist Anne Juul Christophersen and her husband Jesper Christophersen purchased this property – and lovingly transformed it into a new creative space to nurture any and all creatives. Better yet: every artist, no matter your level, is welcome to heal and grow within the walls of LYSET.
LYSET exists for artists who want to pull the plug on everyday chores and work and just focus on their art.
So, what exactly does a residency at LYSET offer?
"Everything!" Anne expressed to me enthusiastically. "We haven´t seen any other places offer exactly the same as LYSET offers. The historical building, the cozy surroundings, the creative facilities, the gallery, the studio, the four bedrooms with room for eight people, the funky kitchen and dining room. Add to that the cultural old town, the broad sea and Holmen Art Museum as next door neighbors – LYSET is indeed a very unique place."
Aptly, the old town of Løgumkloster has a lifelong tradition of education. With eight different educational institutes, the town is also a haven for tourists with approximately 50,000 people a year visiting who all seek cultural learning and personal development.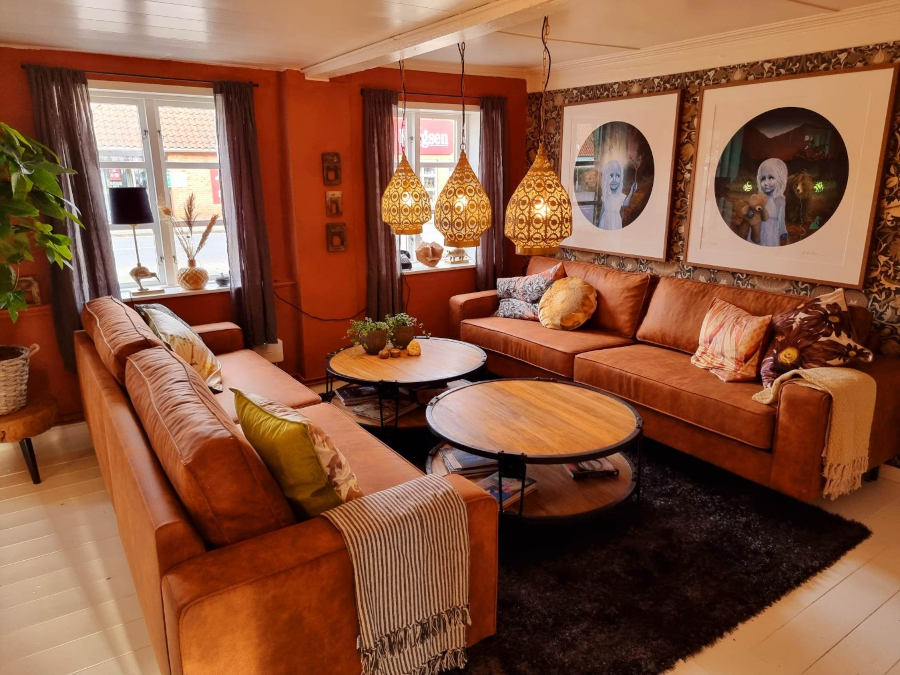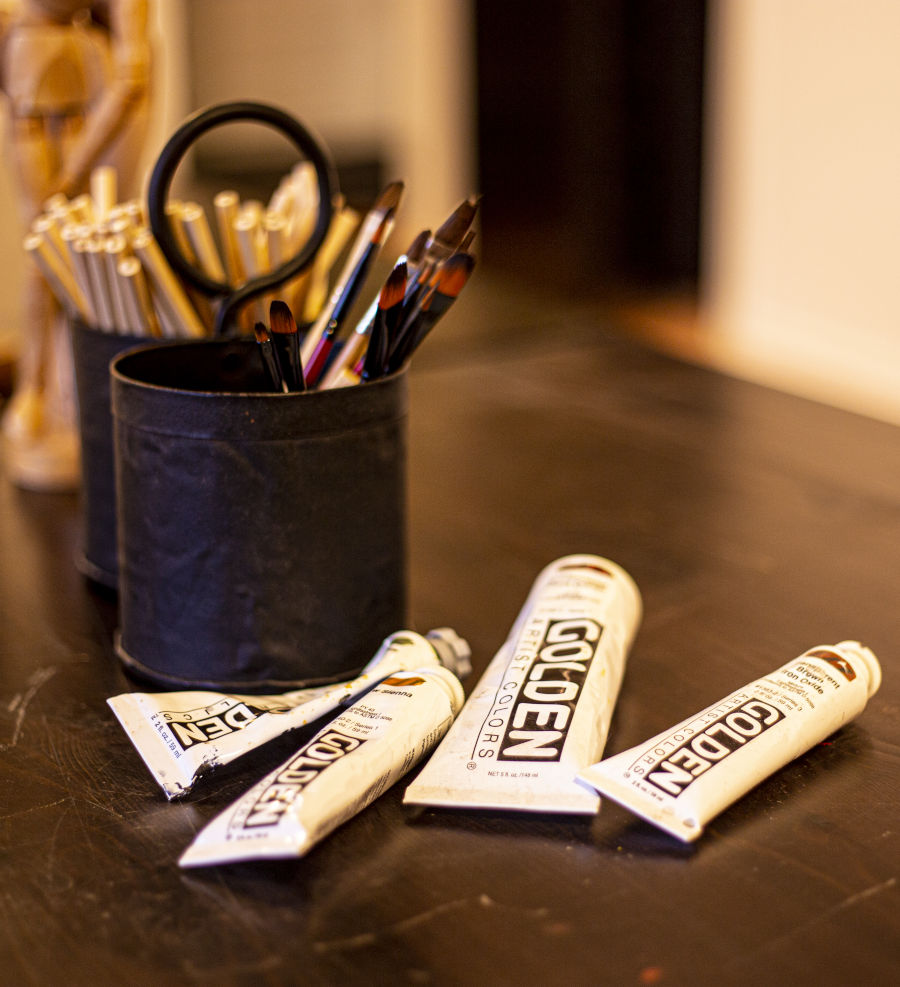 Anne Juul Christophersen has been a full time, self-taught artist for over two decades. She has taught numerous painting workshops and exhibited in multiple domestic and international galleries with many sold-out shows. Her husband and business partner, Jesper, has had just as many years in the creative fields. Together they have also built two online art schools; both fully understand what can benefit an artist – and what can hinder.
And indeed, the creation of LYSET's multiple facilities under one roof provides a unique experience. The house offers eight beds across four bedrooms (1 room with one bed, 2 rooms with two beds and 1 room with three beds). This allows plenty of room for groups of artists to get together and develop a special creative experience together. With a fully furnished studio area and full use of the gallery space, artists are encouraged to use LYSET however best suits them. This could include live courses, experimenting out of their comfort zones, swapping and learning new techniques, enjoying the relaxing space to debate and discuss creative projects, working on and exhibiting their works in the gallery, or something completely different! It is the perfect space to grow without unnecessary everyday distractions.
As a bonus: artists staying in LYSET are welcome to make an exhibition and open the gallery for visitors. This is a brilliant opportunity to break free of depending on a gallery to show the artist´s works.

All artists know that can be a struggle in so many ways.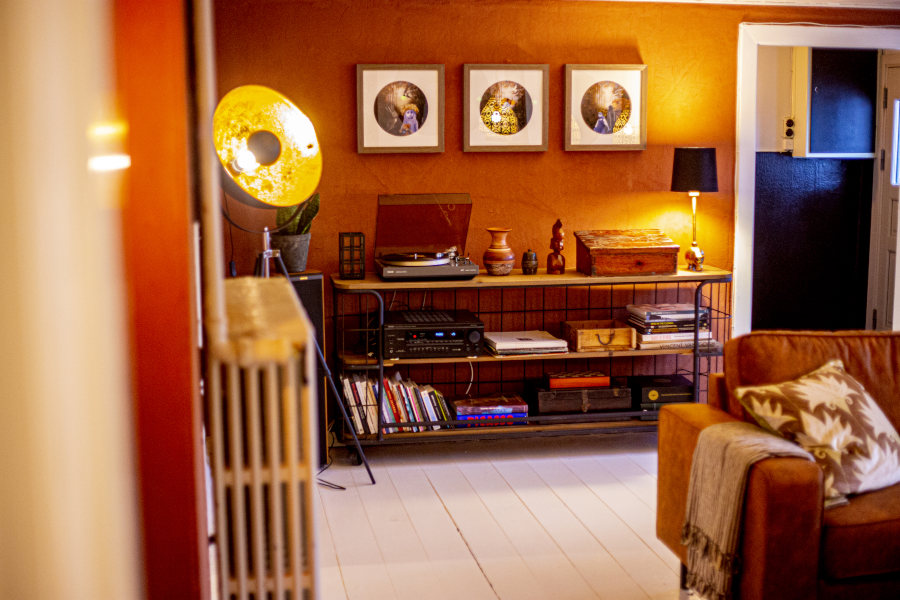 Access to additional learning
Additionally, artists staying at LYSET will have full, free access to Anne and Jesper's two online art schools. That's right, this creative duo are also the founders of two online educational facilities! For those who speak Danish, their Danish art school Kunstskolen & Kunstnerfællesskabet Anne's Atelier is at hand. Having just celebrated its 10-year anniversary, the school has thousands of online tutorials to explore. More recently, the duo opened Anne´s International School of Art as a sister school, following many requests for English-speaking content. Celebrating its 1-year anniversary this January, this online art school is still growing its library of tutorials, but still provides a wealth of information allowing artists to play and learn at their own pace. Better yet, both online schools include tutorials covering the business-side to growing as a professional creative. What better place than a residency at LYSET to try something new?
Fundamentally, a residency at LYSET allows you to live and breathe your art while you are there without any distractions.
The possibilities are endless. As well as the studio space and gallery, there is a super cozy living room with eco leather couches, coffee tables in avocado wood, dimmed lighting and a vinyl record player. Add in the funky kitchen / living room area – the setting couldn´t be more perfect for having an inspiring creative time together or for getting much needed peace and quiet for writing a book, painting for the next solo exhibition, or for just resetting the creative mind.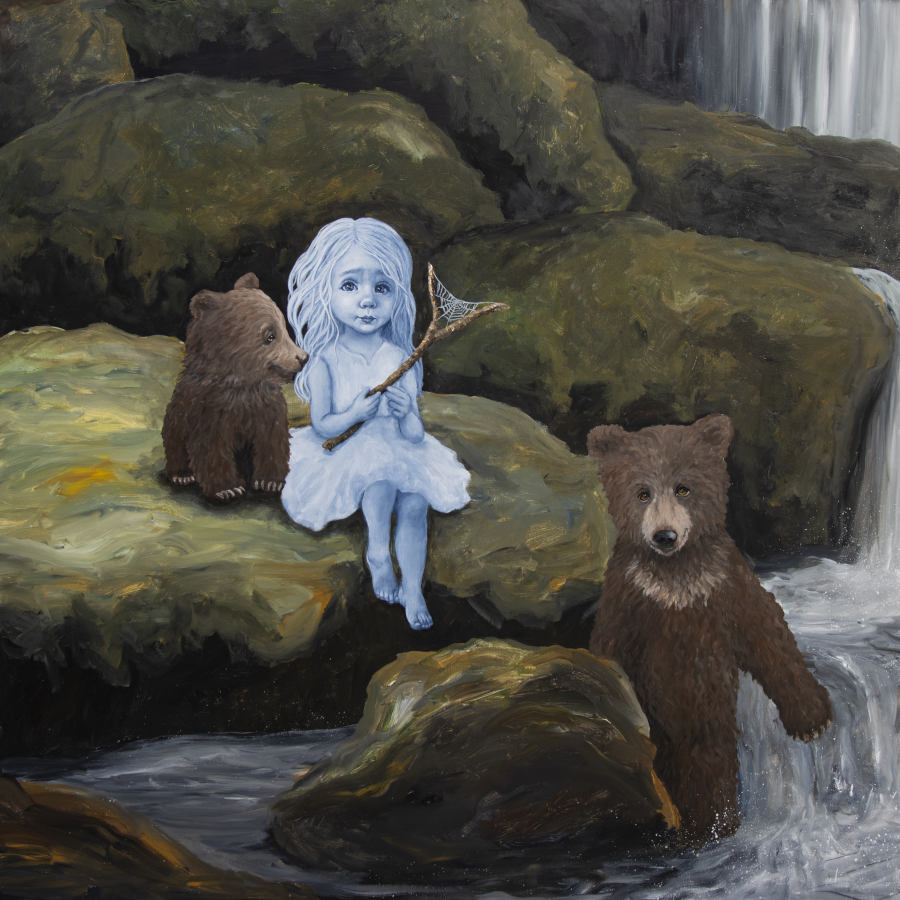 From one Resurrection to another
The restoration of LYSET was the final whirlwind within an impressively busy year, which included Anne Juul Christophersen's large solo exhibition "Resurrection" at Holmen Art Museum. In fact, the inspiration for LYSET came to Anne on the last day of "Resurrection", which took place just across the street! Anne and Jesper smiled: "We came early that day to have a cup of coffee with Kirsten Moesgaard, the director of Holmen Art Museum. As we arrived, Anne noticed the "For Sale" sign on the house across the street. We had a look, phoned the realtor, and agreed to see the house the next week. After having seen the house, we were in love. It was a very healthy house and had so much history and many wonderful details that we wanted to preserve. And yet, it seemed manageable to make the necessary upgrades and turn it into an artist retreat."
Anne instantly mapped in her mind how she wanted it to be, and Jesper felt confident that it would become a brilliant place that would "bring joy for artists the next many, many years".
In only three months, this creative entrepreneurial duo completely renovated the historical house themselves, before building it up into the LYSET space which fully encompassed their vision. "It was actually a very healthy process for us." muses Jesper. "After ending "Resurrection" at Holmen Art Museum, we both needed to do something physical. So, rebuilding this beautiful house from 1800 was a very meaningful process for us and seeing the results of our hard work day by day was magical."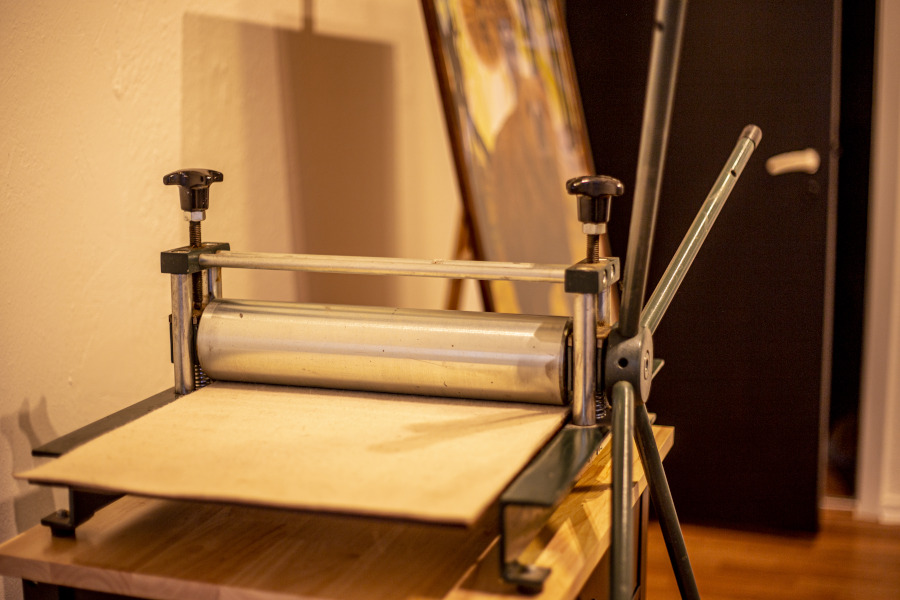 Accessing the LYSET residency experience
We would never exclude anyone. What´s important to us is to encourage any form of creative urge. We can all need some time in the light – and everyone is welcome in the LIGHT.
For those interested in booking LYSET for an artist residency, all you have to do is head to LYSET's website and use their simple booking form. Just choose the dates you want to stay in LYSET (the dates marked red are already booked) – and click book now. The booking will be completed as soon as first payment has been paid.
Alternatively, creatives can book a spot in one of Anne and Jesper's "Artist Colonies". "These are all-inclusive weeks for eight artists to get to know each other, paint, sculpt, open the gallery etc. – and just having a creative blast." Explains Anne. "These are already very popular, even though we only opened in January! Only a few hours after opening for the first "Artist Colony" taking place this Easter – all eight spots were booked. So many people wrote us that they wanted to join, so we decided to open one more. That one was sold out in just 20 minutes.
"So, now we are doing three "artist colonies" this spring and they have just all sold out now too! We suggest signing up to our newsletter to get ahead on booking for future courses. However, our content is predominantly in Danish for now. Browsers like Microsoft Edge can automatically translate websites into English though, which will help."
LYSET also offers a selection of courses ran by professional tutors, but at the moment these are in Danish only. Of course, booking as a group with your creative friends is open to all artists around the world, whatever language you speak!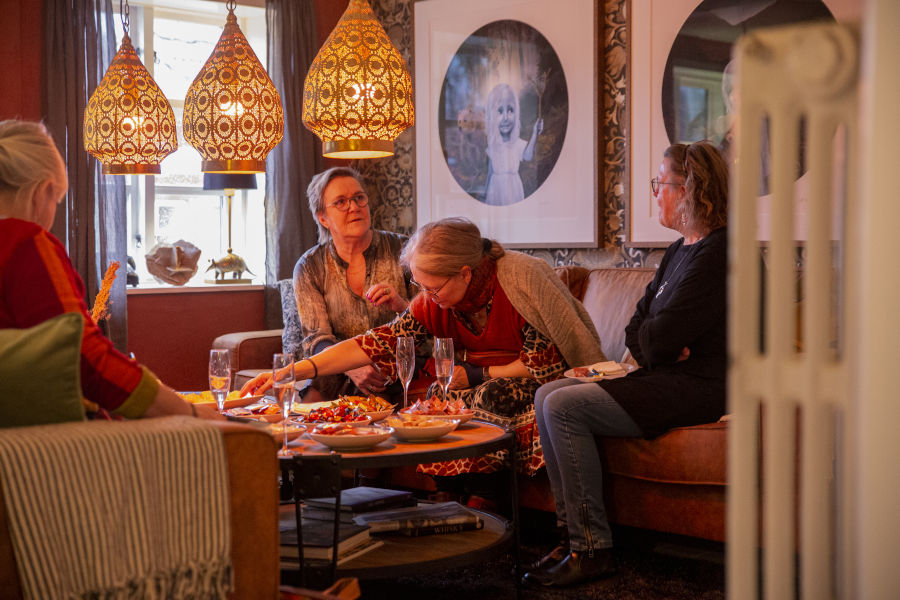 LYSET Social Media Accounts
Anne Juul Christophersen Social Media Accounts