Navigate your imagination and come along on the journey as Haven Gallery proudly presents the solo exhibitions of Travis Louie, Annie Stegg Gerard, Stephanie Law, Howard Lyon and Crystal Morey. Imbued with artistic prowess and a deep-rooted passion for the arts, each mesmerizing body of work is sure to fill you with inspiration.
Don't miss these beautiful collections! Join Haven Gallery this weekend, Saturday, May 1st, in celebration of five distinct artist's individuality, exploration of style, and infinite creativity… and let it spark the wilds of your own unique expression.
Travis Louie, Annie Stegg Gerard, Stephanie Law, Howard Lyon, Crystal Morey
Exhibition Dates: May 1 – May 30, 2021
Haven Gallery
155 Main St., | The Carriage House Square | Northport, NY 11768
Haven Gallery West
90 Main St., | Northport, NY 11768 | (631) 757-0500
To inquire, please contact Erica via email [email protected]
Haven Gallery // Travis Louie's paintings come from the tiny little drawings and many writings in his journals. He has created his own imaginary world that is grounded in Victorian and Edwardian times. It is inhabited by human oddities, mythical beings, and otherworldly characters who appear to have had their formal portraits taken to mark their existence. The underlying thread that connects all these characters is the unusual circumstances that shape who they were and how they lived. Some of their origins are a complete mystery while others are hinted at. A man is cursed by a goat, a strange furry being is discovered sleeping in a hedge, an engine driver can't seem to stop vibrating in his sleep, a man overcomes his phobia of spiders, etc.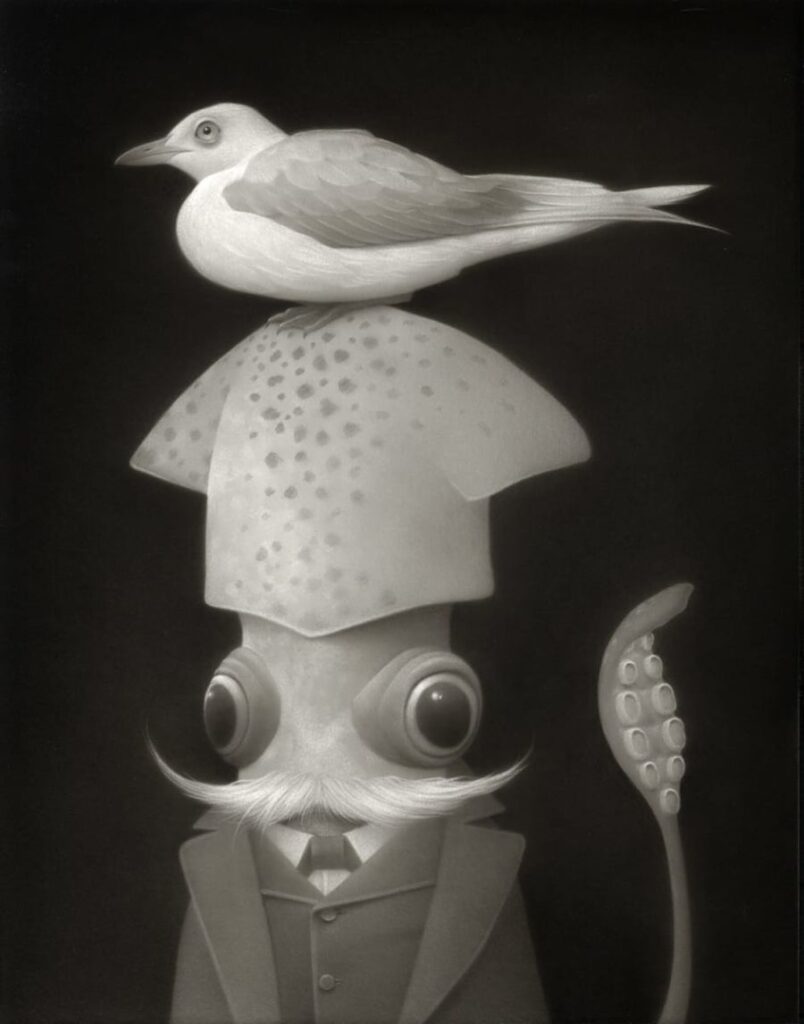 Using acrylic paint washes and simple textures on smooth boards, he has created portraits from an alternative universe that seemingly may or may not have existed. His work is about identity and remembrance, with a veiled commentary on racism and the immigrant experience. He would like the fear of "the other" to be replaced with a curiosity about the unknown and a sense of wonder regarding those things that are unfamiliar.
Haven Gallery // Annie has a special love for the 18th century Rococo painters who have had a large influence on her own method. Inspired by nature, folklore and mythology, her work evokes emotion and imagination in the viewer. She finds inspiration in their imagination, and the dreamlike palette and lively brushwork that combine to create a wonderful atmosphere of enchantment. She believes that they sought to transport us to different worlds and fantastic places though their works. In her own work, known for it's beautiful, enigmatic figures and lively creatures, Annie strives to depict this same transportive effect to the viewer.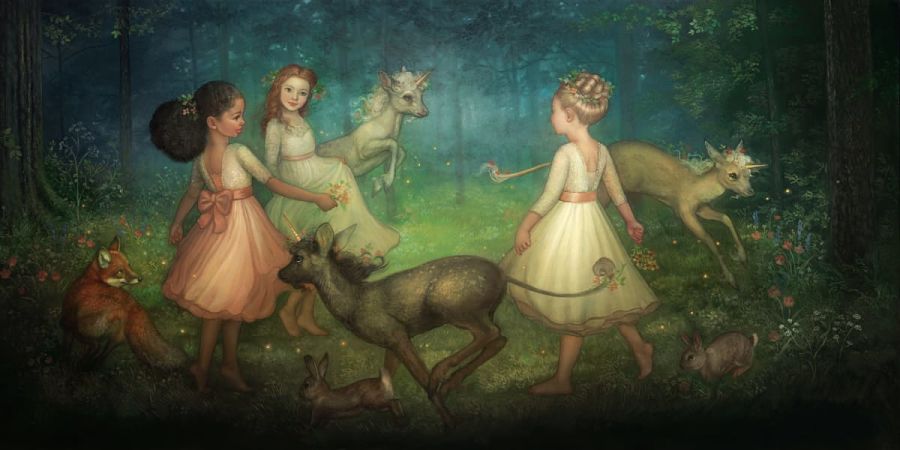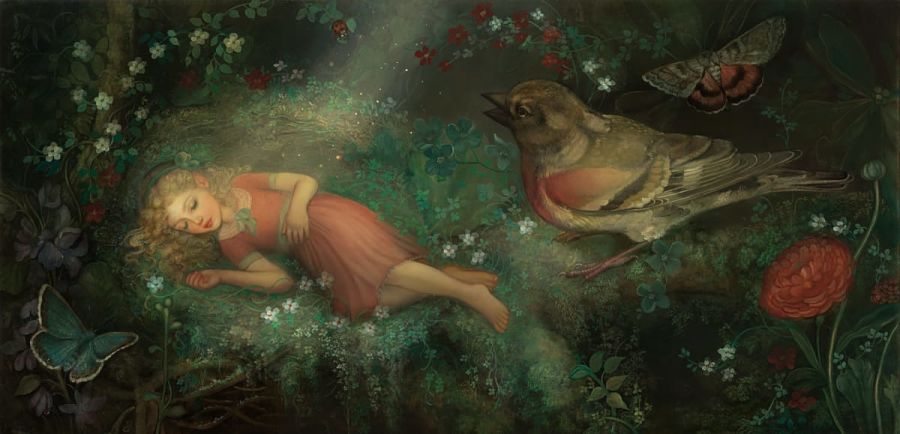 Annie has been exhibiting her work for seven years and has done notable publishing work for clients such as Disney, Hasbro, Wizards of the Coast, Easton press, Ballistic Publishing and more. Her work is found in private collections all over the world.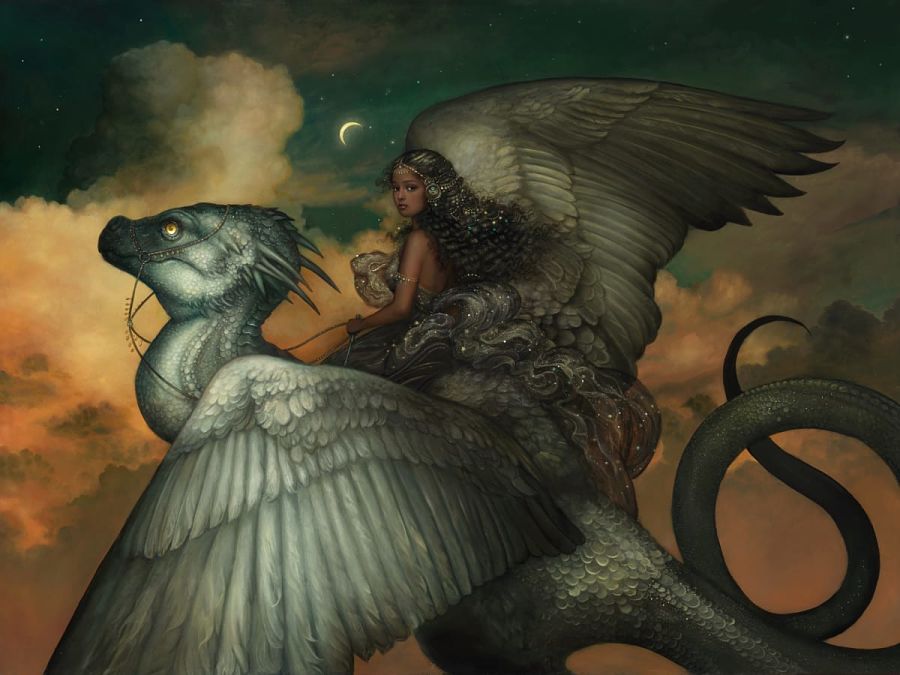 Haven Gallery // Howard Lyon is an artist that was born and raised in Mesa, Arizona. He is the youngest of five children. Howard had very supportive parents, who even when he was very young, made sure he had the materials and education to hone his talents. While attending high school Howard met his wife, Shari Lunt. They now have three children and reside in Utah.
Howard began his career studying illustration at Brigham Young University working with artists such as Robert Barrett, Don Seegmiller, Richard Hull and Ralph Barksdale. Over the past 20 years he has worked in the video game industry as an Art Director, concept artist and freelance illustrator. For much of his career he has painted dragons and trolls or scenes from science fiction. His work can be found in products from Dungeons and Dragons books, World of Warcraft cards, Magic: the Gathering and Star Wars. He also writes for the Fantasy Art blog Muddy Colors and has recently been doing work for Brandon Sanderson's books including Mistborn, Warbreaker, The Stormlight Archive, and the covers for Dreamer and Snapshot.
Haven Gallery // In Stephanie Law's latest exhibition, Garden Wild, she dives into worlds where order and human desire for control and designed beauty are juxtaposed against the inevitable chaos and change that the natural world imposes. The garden is the playground for the gardener, a place where seeds may be planted and nurtured and inhabitants protected from predation. Beauty and balance can be crafted in cultivated doses, but as the series Song explores, walls are not enough to keep the raw power of the wilderness at bay. Cement and clay crumble before the patience of slowly growing tree roots, and the rhythm of the seasons create a beautiful entropic playground.
In a metaphorical sense, the inscribed walls of normalcy were crushed in 2020 by the pandemic and a disruption of everyday life. In struggling with this external chaos, Garden Wild crafts intimate little spaces in which to breathe, find joy, and find personal elements to nurture. As in many of her other works, Law blends the land and sea in her pieces, and mingles shadow and light into surreal realms that perpetually straddle boundaries of reality. Her attention to tiny botanical details gives room for discovery and a sense of timelessness that is another kind of wall of protection against the clamor of uncertainty. She invites you to plant your own seeds, and delight in the slow unfolding of growing things and ideas.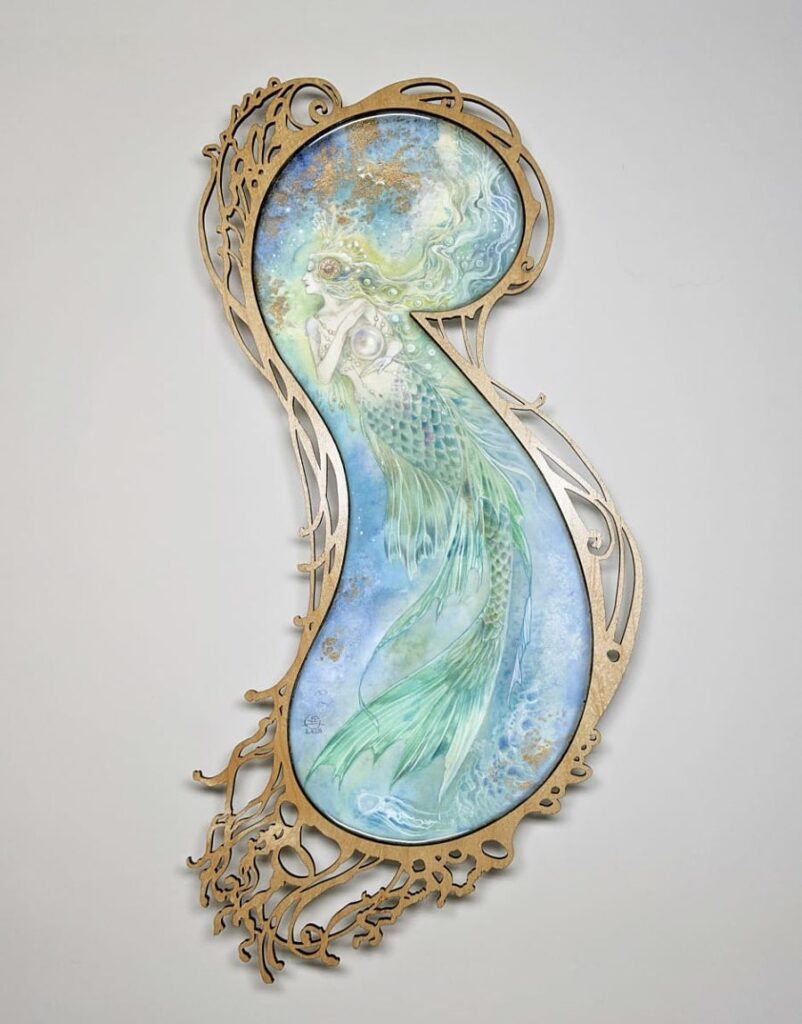 Stephanie Law's work is an exploration of mythology mixed with her personal symbolism. Her art journeys through surreal otherworlds, populated by dreamlike figures, masked creatures, and winged shadows. The fantastical permeates through the visions with a promise that this is a world that underlies reality, when viewed with a desire for beauty and a shifted perception.
Archetypes, the basis for the universal appeal of mythological concepts, are one of the defining inspirations for her imagery. This is mingled with the movement of dance. Stephanie has been a dancer for almost two decades, and she uses that experience of how the human body moves and emotes to create a bridge into her artwork so that not only do the humans dance across the page, but the branches of her trees move with a sinuous grace, and the arrangement of inanimate elements has a choreographed rhythm and flow. Growing up in California, Stephanie has been surrounded by the wealth of natural inspiration all around her. The twisting boughs of live oaks from the hills near her home insinuate themselves into her paintings. The chaos of Nature's wild growth, and conversely the beauty of decay, echo in the textures and fractal patterns of her work.
She currently showcases her personal work in group and solo exhibitions at galleries in New York, San Francisco, Nashville, and San Diego, while continuing to publish book collections of her art via Shadowscapes Press. The most recent volume is Descants and Cadences. Her work has also been included in the Spectrum annual of fantastic art in for several years, and at the Spectrum showcase in September 2014 at the Society of Illustrators in NY. Her botanical art has been showcased in internationally juried exhibitions at botanical gardens and arboretums. Recent work features insects, imaginative plants, and fae creatures, interwoven into a miniature world that is often overlooked, when size and physical permanence is equated with importance.
Haven Galley // Crystal Morey received her BFA in Ceramic Sculpture from the California College of the Arts and her MFA in Spatial Art from San Jose State University. She continues her studies through artists residencies and an expansive interests in art history and museum research. Morey currently lives Oakland California where she maintains a full-time studio practice, creating new porcelain works that are exhibited and collected around the world. Morey's work has been featured in publications such as: New Age of Ceramics, 500 Figures in Clay, Juxtapoz, Hi-Fructose, American Art Collector, Hey Magazine, Palace Costas, Beautiful Bizarre, and Sculpture Review.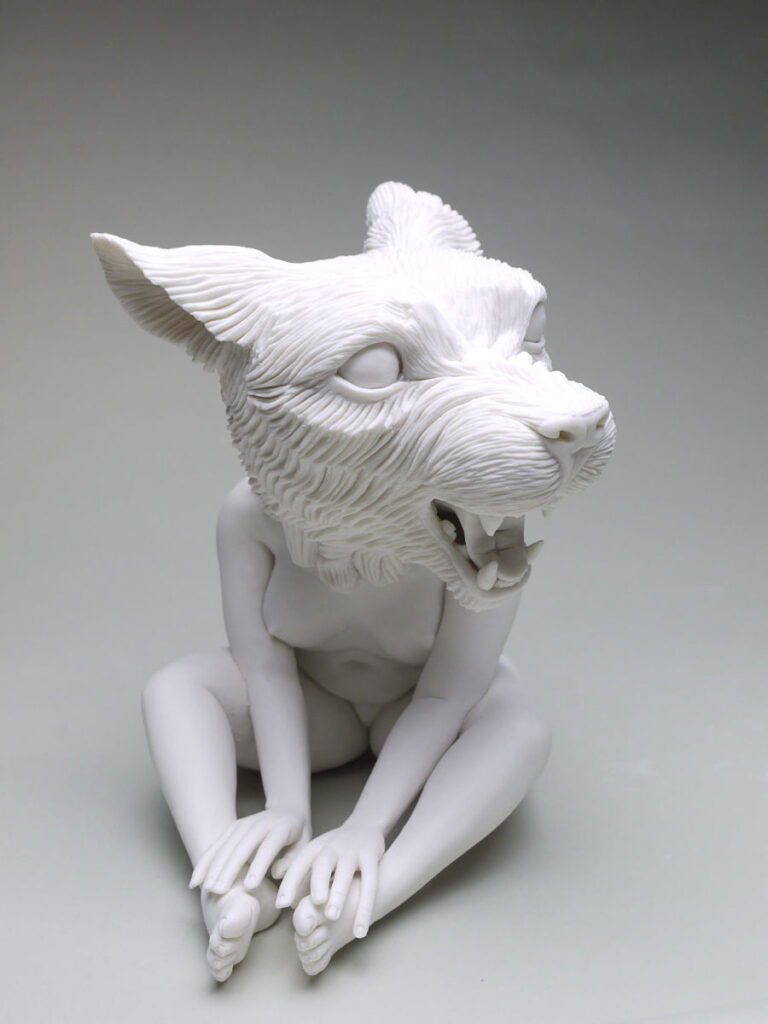 Haven Gallery Social Media Accounts