Travel back to a time of mystery and magic, folklore and fantasy, where the nostalgic escape of Victorian ritual prevails – seemingly in both our waking and dreamlike moments. This weekend Modern Eden Gallery welcomes us into the imagined experiences of two exciting new exhibitions, Mary Syring's solo, The Reaper in the Meadow and group show, Danse Macabre.
With elements of melancholia and romanticism, these haunting collections let us dance into the creative mind of the artist. Riddled with elements that brush darkness with light, they occupy a space in our minds and we linger in the composition, style and individuality that blankets us with a conjuring sense of inspiration. Join Modern Eden Gallery this weekend for the opening reception that honours each beguiling body of work…and see what catches your eye.
Mary Syring: The Reaper in the Meadow
+
Danse Macabre: Group Exhibition
Opening Reception: Saturday, October 8, 2022 | 6–9 pm
Exhibition Dates: October 8 – October 29, 2022
Modern Eden Gallery
1100 Sutter Street | San Francisco, CA 94109
For press inquiries or sales, please contact Modern Eden Gallery Director Kim Larson at [email protected] | General Information, please email [email protected]
Phone: (415) 956-3303 
Wednesday–Saturday, 12–5 pm
Private artwork viewing appointments are available
---
Modern Eden is thrilled to welcome back gallery artist Mary Syring in her third major solo exhibition. Once again, Mary holds down the month of October with her signature style of pen and ink works. The Reaper in the Meadow is a new series in monochrome based on themes of Victorian nostalgia, folklore, costume, and ritual. Her beautiful and intricate works explore and revive 'Memento Mori' through a decorative lens of nostalgia. Adorned in vintage frames and scrollwork mats, each piece is more unique than the last. We hope you can join us on October 8 for a special reception with the artist.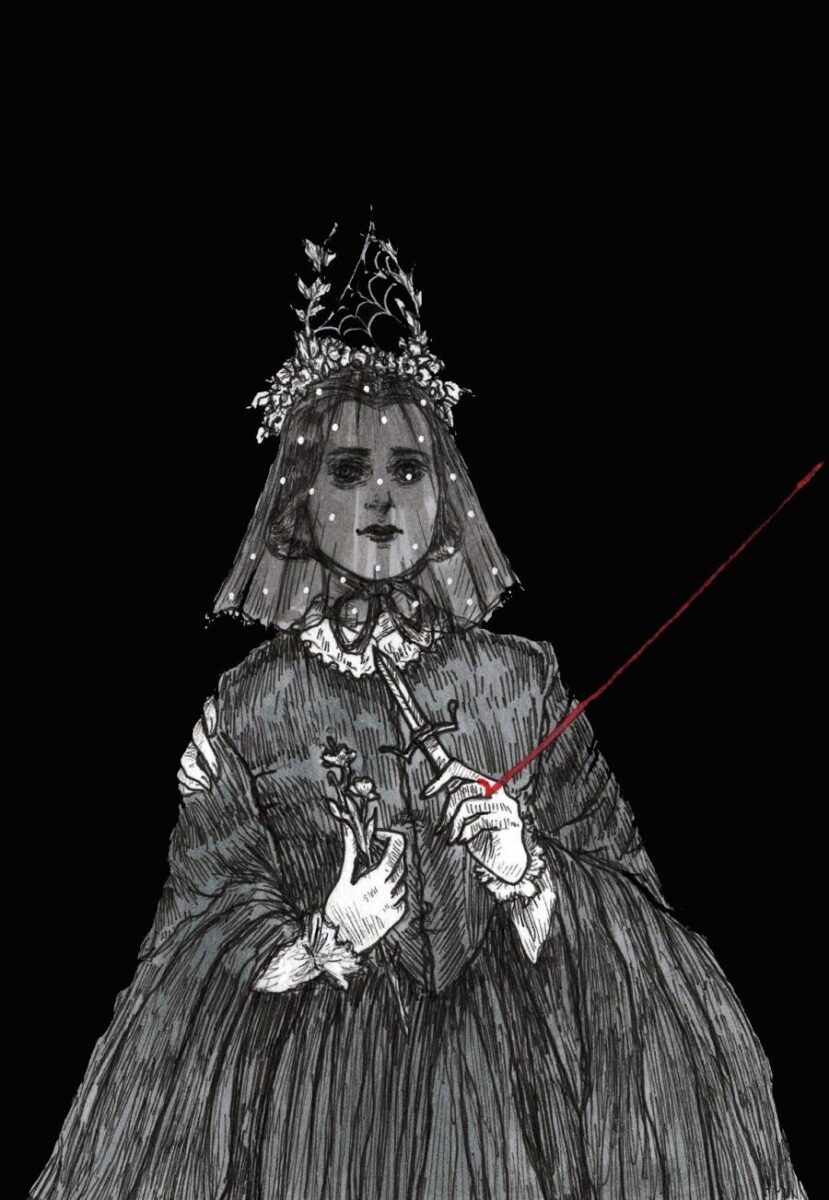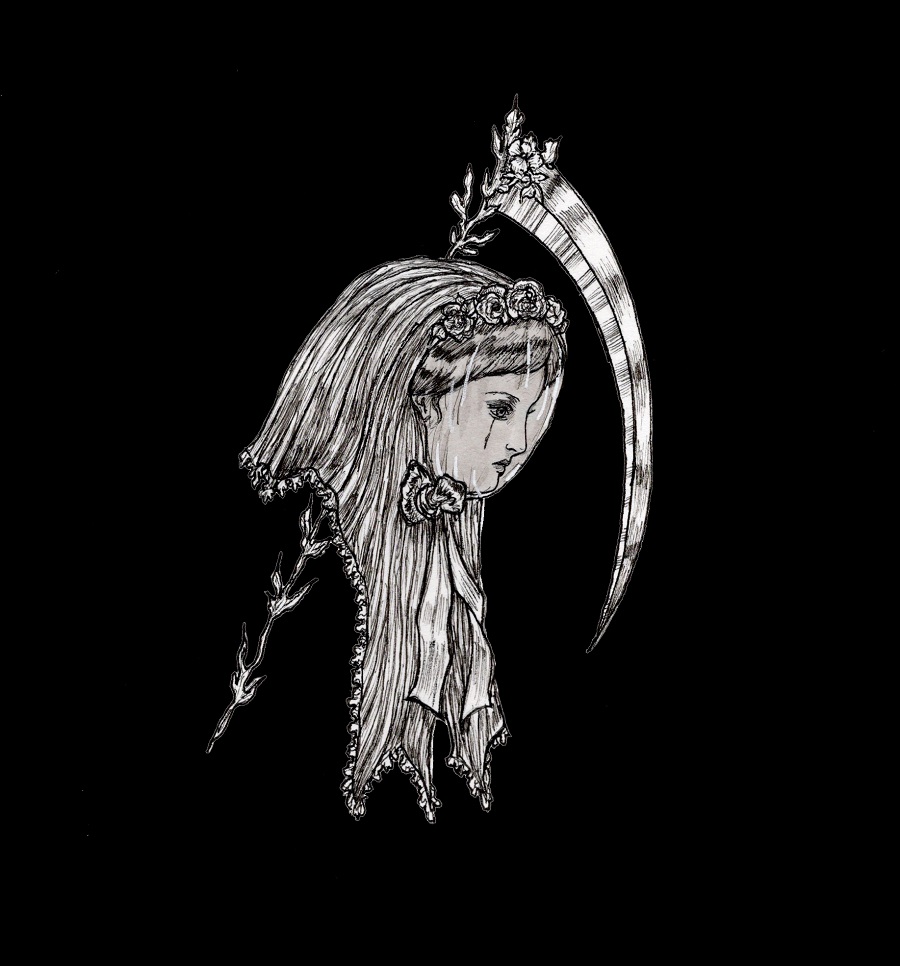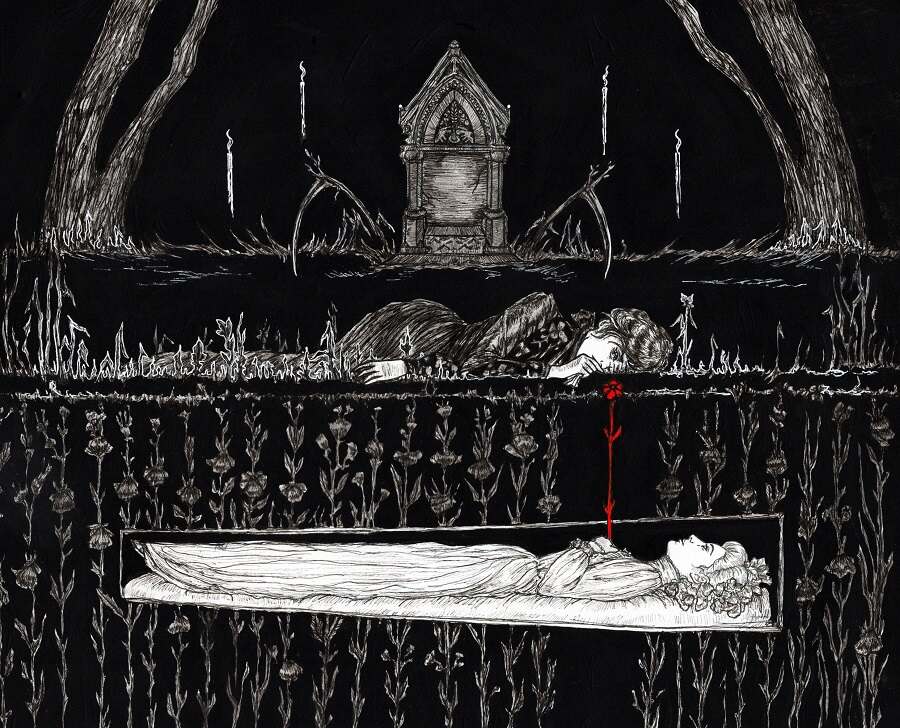 Also opening October 8 is dark-art exhibition, Danse Macabre. An artistic genre of allegory in the Late Middle Ages, The Danse Macabre explores the personification of death, produced as memento mori to remind us of the fragility of life. 
Participating Artists //
Adam Augustyn, Adam Caldwell, Allison Sommers, Andy Sciazko, Angelique Benicio, Aunia Kahn, Benjamin A Vierling, Brandice Guerra, Caitlin McCarthy, Calvin Lai, Cassandra Kim, Catherine Moore, Colete Martin, Daniel J Valadez, Delphyne V., Dylan Garrett Smith, Erica Calardo, Erich J. Moffitt, Glenn Arthur, Gretchen Lewis, Henry Schreiber, J.Henry, Jacqueline Gallagher, Jeannie L. Paske, Jel Ena, Jessica Dalva, John Walker, Joshua Coffy, Julie Filipenko, Kelly Eden, Kelly McKernan, Kirsten Stingle, Konan Lim, Lacey Bryant, Lara Dann, Mandy Tsung, Marie-Eve Proteau, Matthew Robertson, Megan Buccere, Melissa Morgan, Michael Campbell, Morgan Booth, Nadezda, Paolo Petrangeli, Ron Norman, Ryan Martin, Sandra Yagi, Stefani Rabideaux, Steven Russell Black, Susannah Montague, Terry Ribera, and Vanessa Lemen.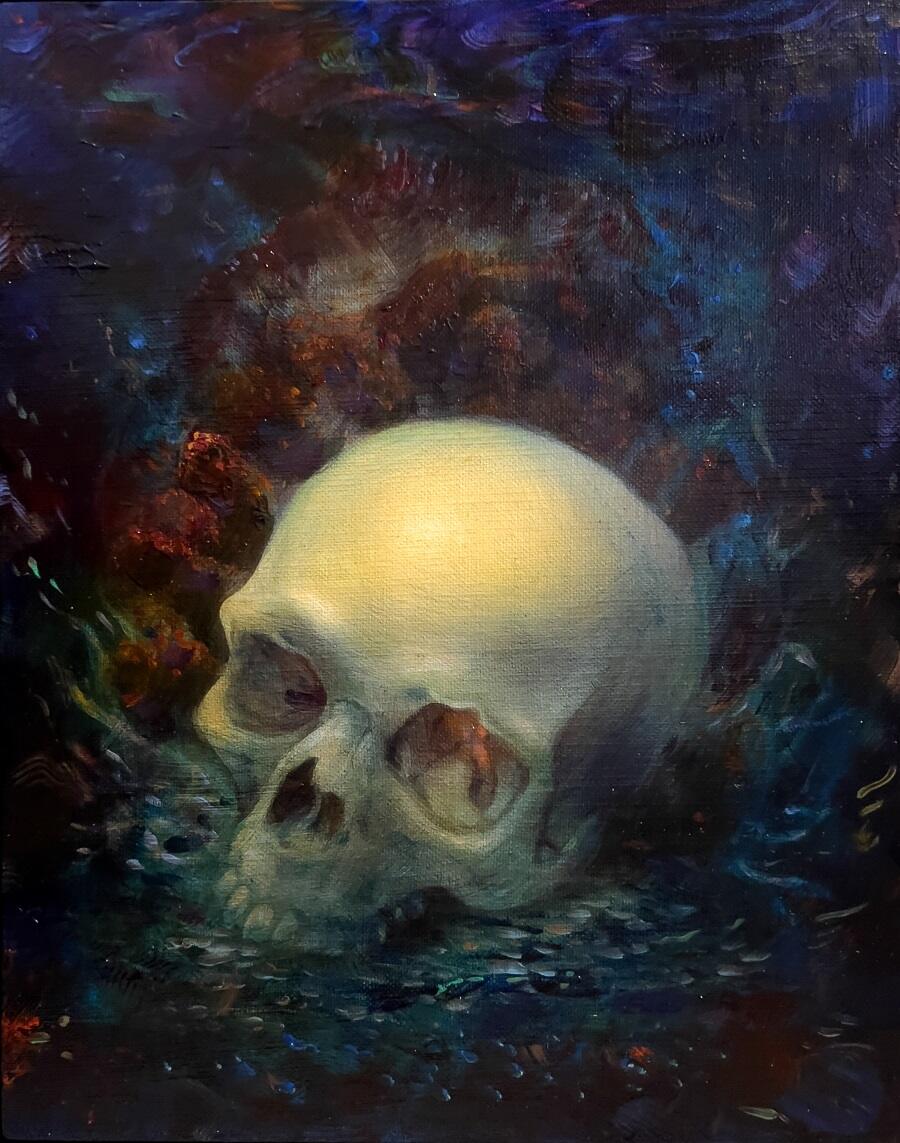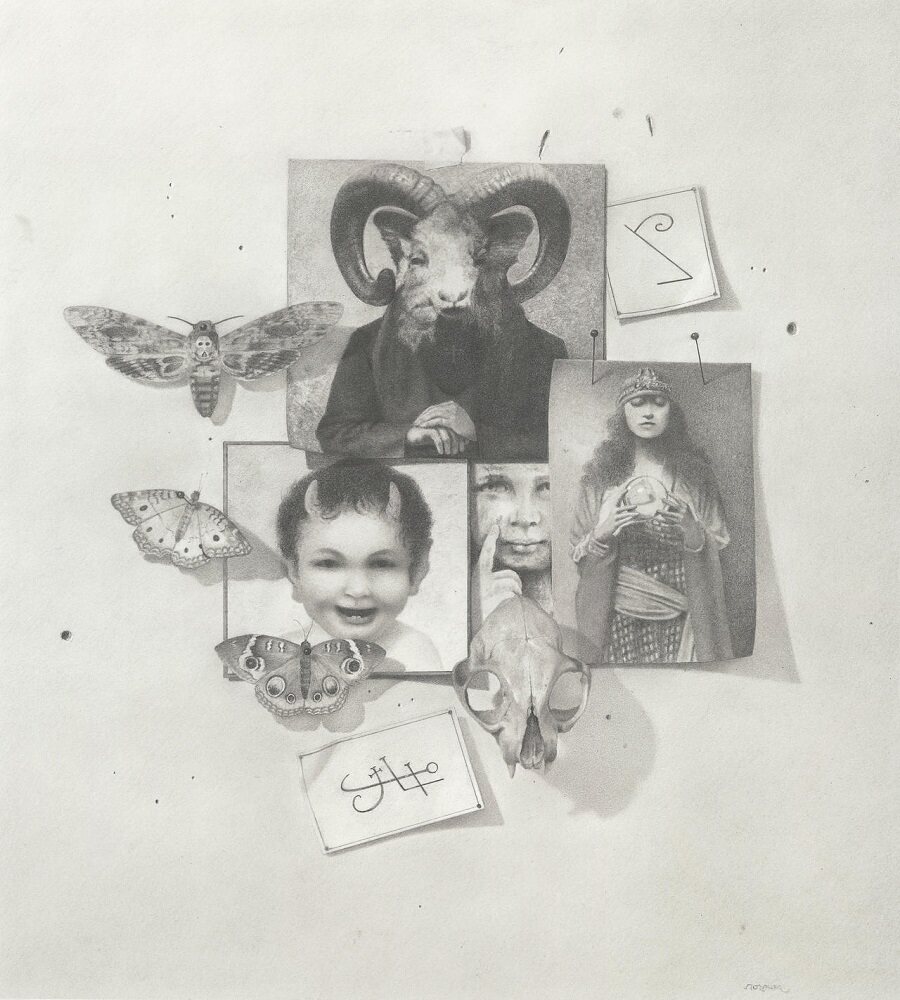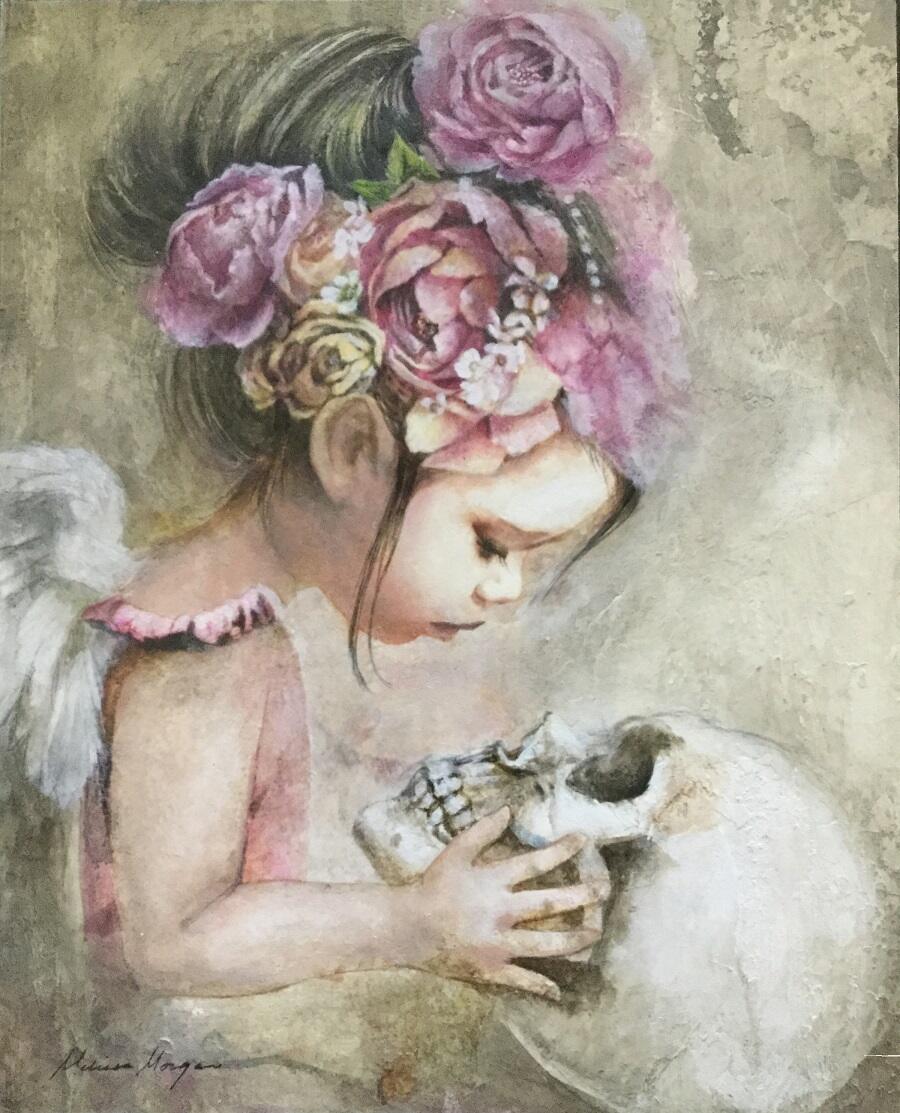 Modern Eden Gallery Social Media Accounts
Website | Facebook | Twitter | Instagram
Mary Syring Social Media Accounts