Lore is a three-person exhibition at Hashimoto Contemporary (San Francisco) featuring the enigmatic works of Sam Wolfe Connelly, Nimit Malavia, and Karla Ortiz. The three artists share a common love for graphite illustration; and, for this month's show, they present a body of work that explore the allure of the fabled, the haunted, and the recounted.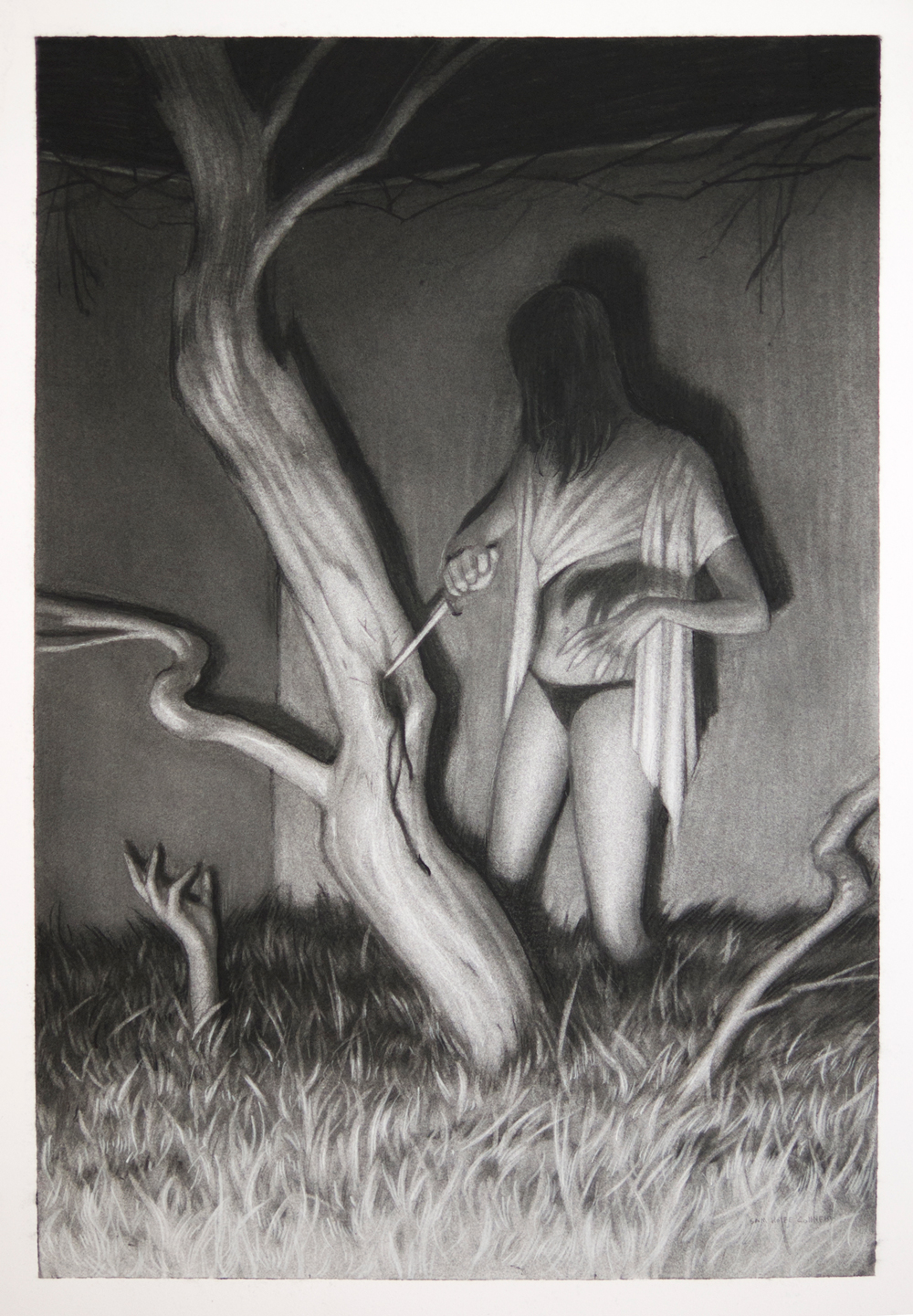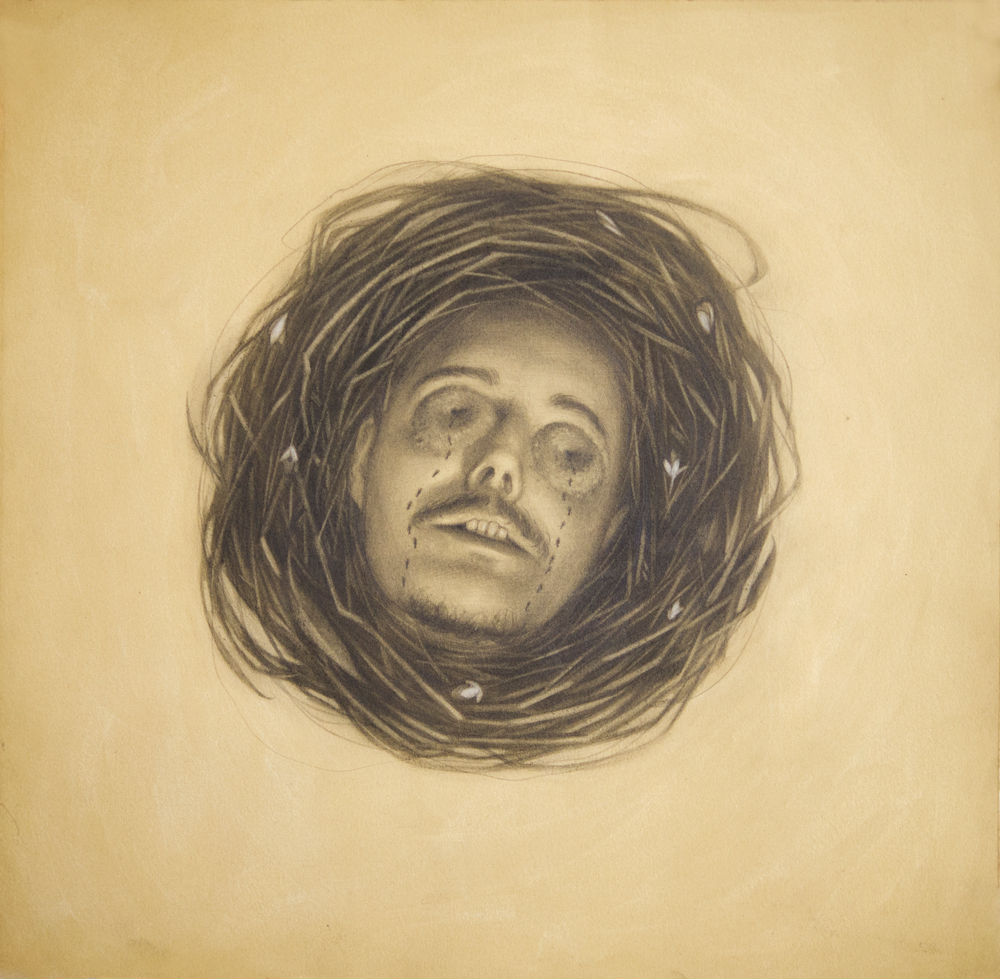 Sam Wolfe Connelly is a New York City based artist whose works wander through dark corridors that reunite his viewers with long forgotten fears. Each of his illustrations express a sinister poeticism that is arranged within a warm and dimly lit domestic setting. Through his use of graphite, Connelly evokes such a hushed tension that renders darkness in a way that leaves only a slightest hint of what lurks within.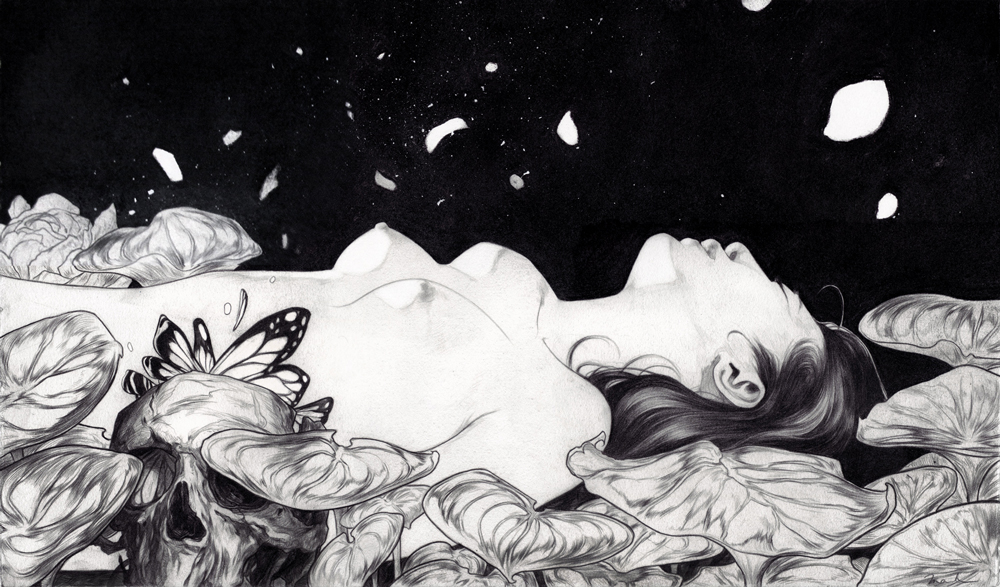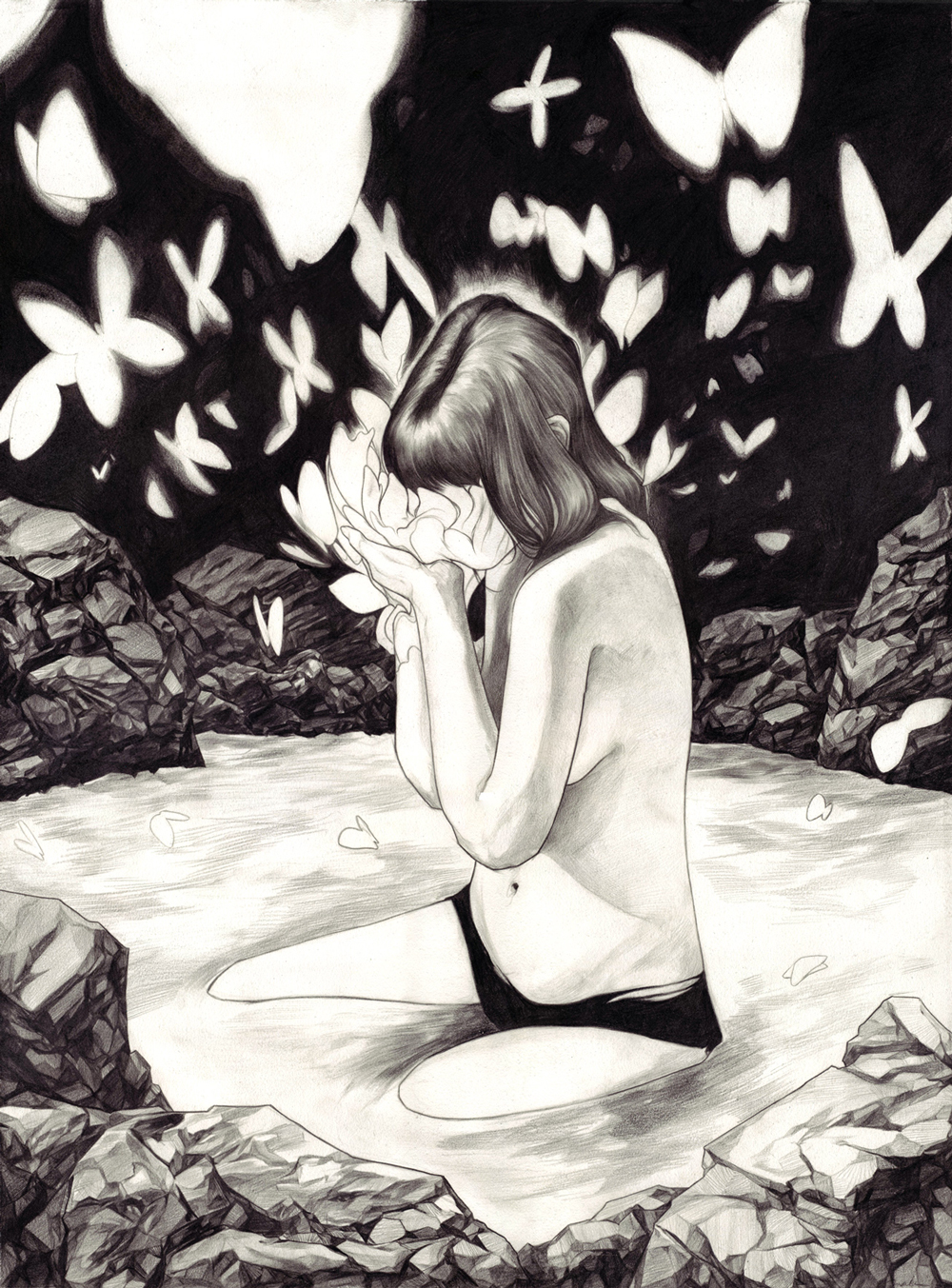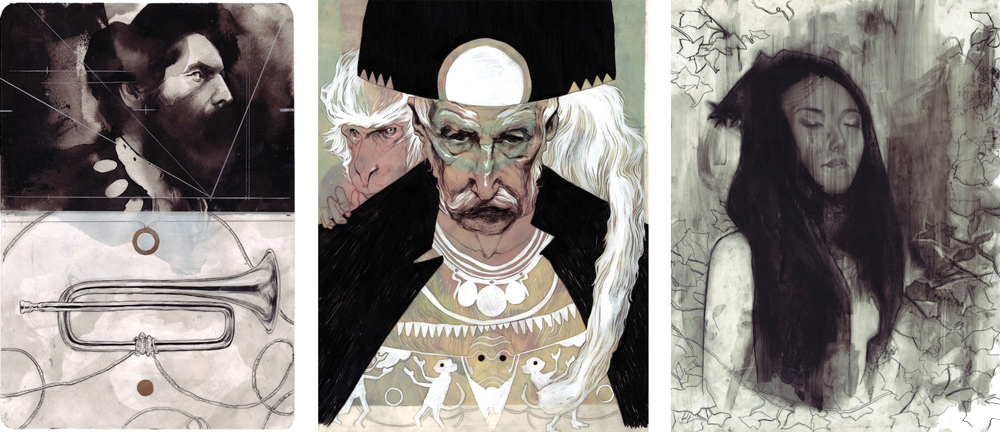 Nimit Malavia is an award-winning Canadian illustrator who channels sensation and emotions through his personal reinterpretation of mythical stories and symbolism. Each of his illustrations convey a certain wild energy that flows freely across each piece of paper. Malavia's use of graphite and ink fluidly articulates the story he tells and amplifies the sense of drama within the work.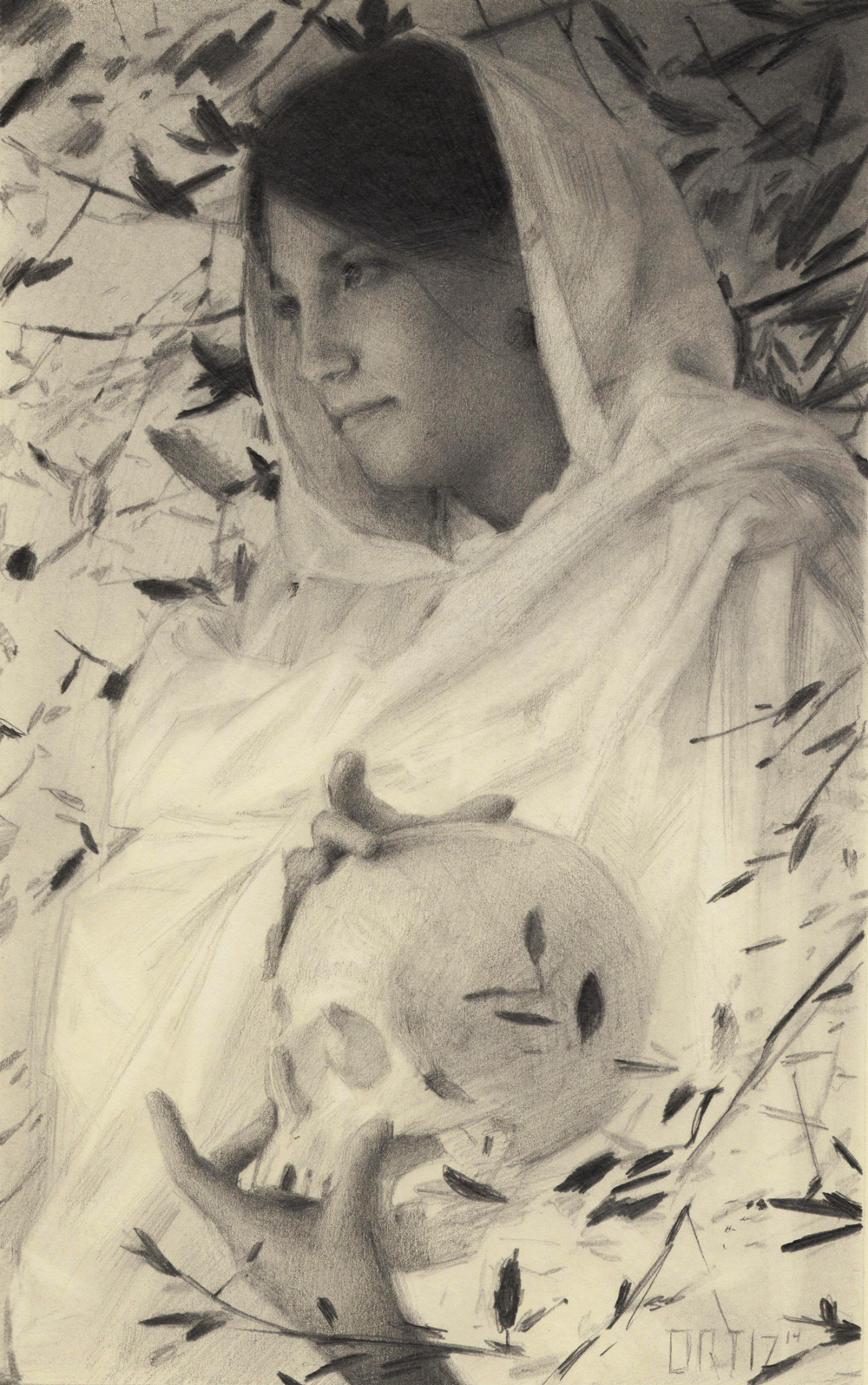 Karla Ortiz is a San Francisco based concept artist/illustrator who is well known for her character-driven illustrations. She creates stylized subjects and places them in a timeless fantastical world that is both dark and radiant. Ortiz's lush rendering of shadow and light heightens the theatricality of her works.

The exhibition opened in Saturday, August 2nd, 2014; and, the artworks will be on view until Saturday, August 23, 2014. More information about the show is available on Hashimoto Contemporary site.
Hashimoto Contemporary is located in San Francisco, CA. The gallery's roster and monthly rotating exhibitions consist of an eclectic blend of new contemporary painter, sculptures, and installation artists.