Earth. Air. Fire. Water. Imbued with elements of nature, Kristen Egan's captivating sculptures and masks let us go wildly into the forest of imagination where totem-like creatures and folktales carve a path from her thoughts to ours. Join Modern Eden Gallery as they embark upon the celebration of her newest body of work, "AFTER THE RAIN", opening this weekend!
Using wood, clay, paper and a variety of other mixed media, Kristen's symbolism and playful characters invite you into their world where all things feel possible with a spirit animal as your guide.
Also opening is Modern Eden Gallery's latest group exbhition, Totem!
Press Release //
Modern Eden Gallery proudly presents an animal-themed exhibition entitled "Totem". For this exhibition, we invited gallery artists to look within to what animals carry special personal significance, aspirations, and emblematic qualities.
Featuring new artwork by Amy Guidry, Angelique Benicio, Aunia Kahn, Carisa Swenson, Daniel J Valadez, David Natale, E.E. Kono, FLuX, Hallie Packard, Heidi Taillefer, Henry Schreiber, Jason Mitchell, John Walker, Joshua Coffy, Juliet Schreckinger, Kindra Nikole, Lacey Bryant, Lara Dann, Larysa Bernhardt, Linda Larson, Mandy Tsung, Martin Hsu, Matthew Robertson, Melissa Morgan, Michael Campbell, Nadezda, Ryan Martin, Shannon Taylor, and Stephanie Jucker.
Opening Reception: Saturday, September 10, 2022 | 6–9 pm
Exhibition Dates: September 10 – October 1, 2022
Modern Eden Gallery
1100 Sutter Street | San Francisco, CA 94109
For press inquiries or sales, please contact Modern Eden Gallery Director Kim Larson at kim@moderneden.com
General Information, please email info@moderneden.com
Modern Eden proudly presents the gallery-debut solo exhibition by Kristen Egan. Kristen Egan is a mixed media artist who specializes in masks and small sculptures. Her creative process relies on the organic shapes of natural materials like gourds, antlers and tree branches. Adding details with carved wood, paper clay and acrylic paints, her work often juxtaposes bright patterns and ornamentation against raw or weathered surface textures.
Kristen's work explores themes such as evolution, predator-prey relationships, folk art and totemic imagery. Her pantheon of recurring animal characters are often inspired by species native to her home state, or mythologized elements of personal experiences.
Kristen has worked as a freelance artist since graduating with a BFA from Alfred University in 2007. She currently works from her home studio in eastern Pennsylvania near the Appalachian Trail, and also has a public studio at GoggleWorks Center for the Arts in Reading, PA.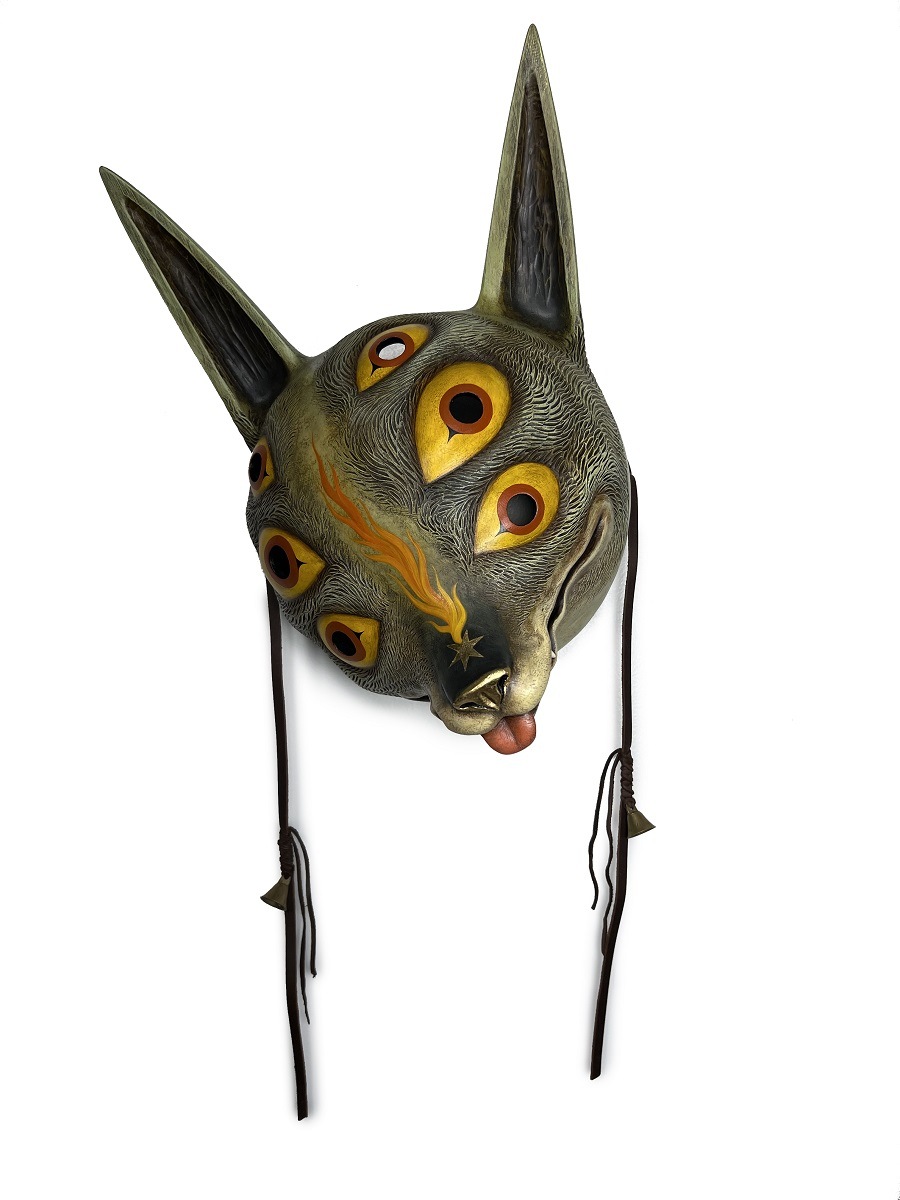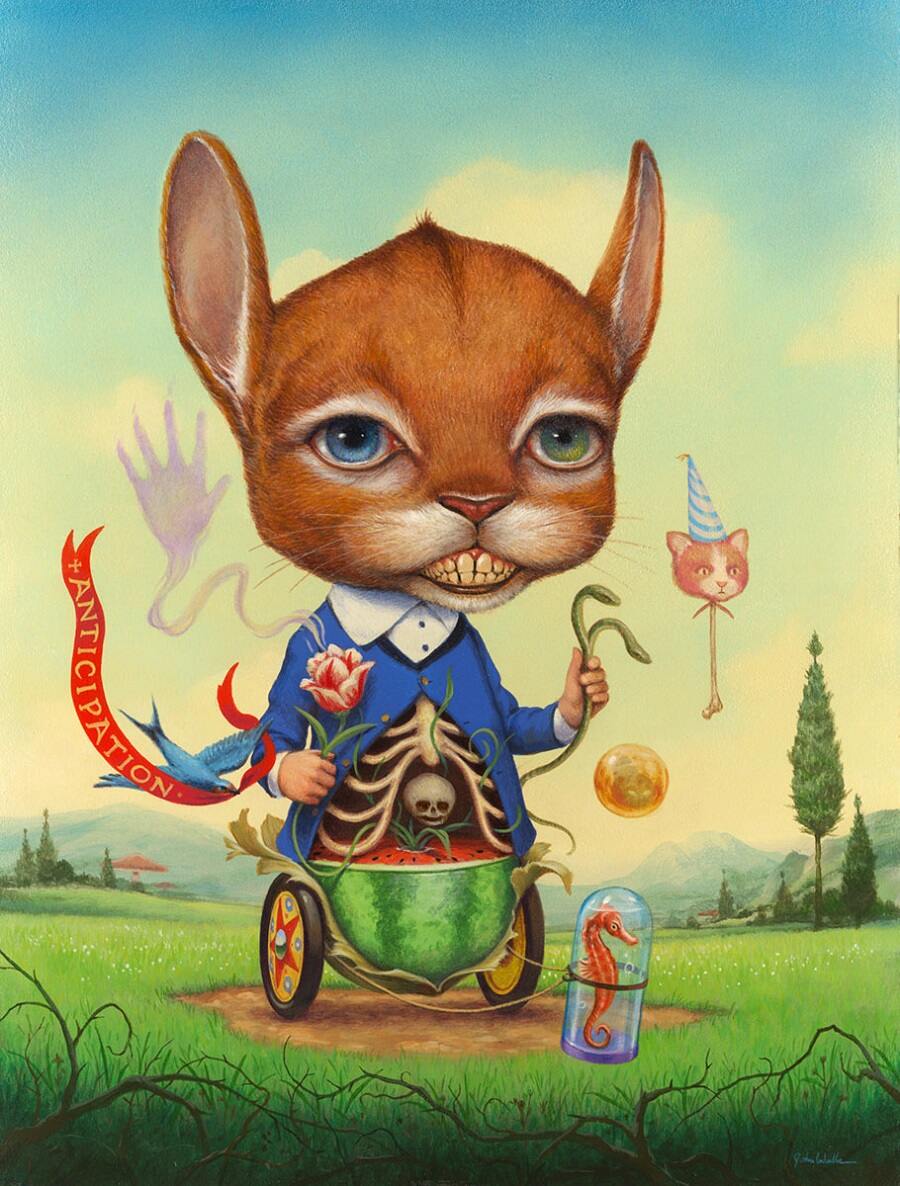 Modern Eden Gallery Social Media Accounts
Website | Facebook | Twitter | Instagram
Kristen Egan Social Media Accounts