Come away on an adventure and into the pages of fantasy that harkens back to the age of wonder and curiosity. Let your imagination take flight and join Haven Gallery as they cordially invite you to join them this weekend for five inspiring new bodies of work sure to impress upon your desire for the creative. Freefall down the rabbit hole and immerse yourself in new exhibitions by J. Henry, Sine Metu, Jesús Aguado, Dragons, Rabbits and Worms, Lara Dann, Semi-Sweet, Allison Reimold, One Need Not be a House to be Haunted, and Zoe Thomas, Reflections and Dreams. From soulful art doll sculptures to the dualities of light and dark, there's something for everyone to enjoy.
Can't make the show? You can view each of these beautiful collections in their entirety and all available inventory by visiting Haven Gallery's website!
J. Henry | Jesús Aguado | Lara Dann | Allison Reimold | Zoe Thomas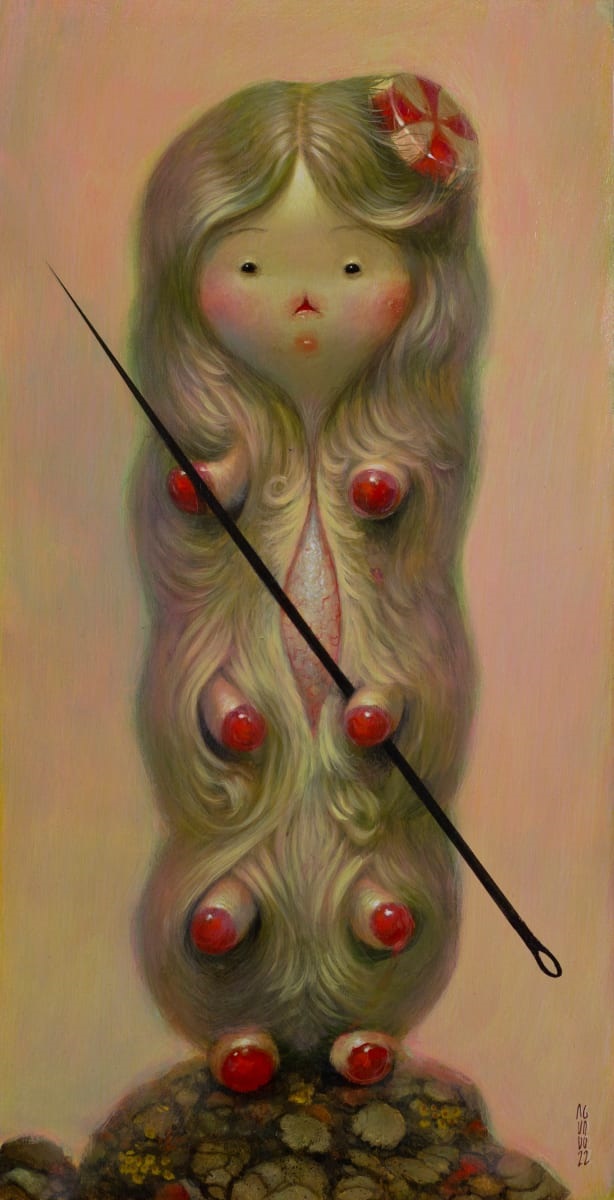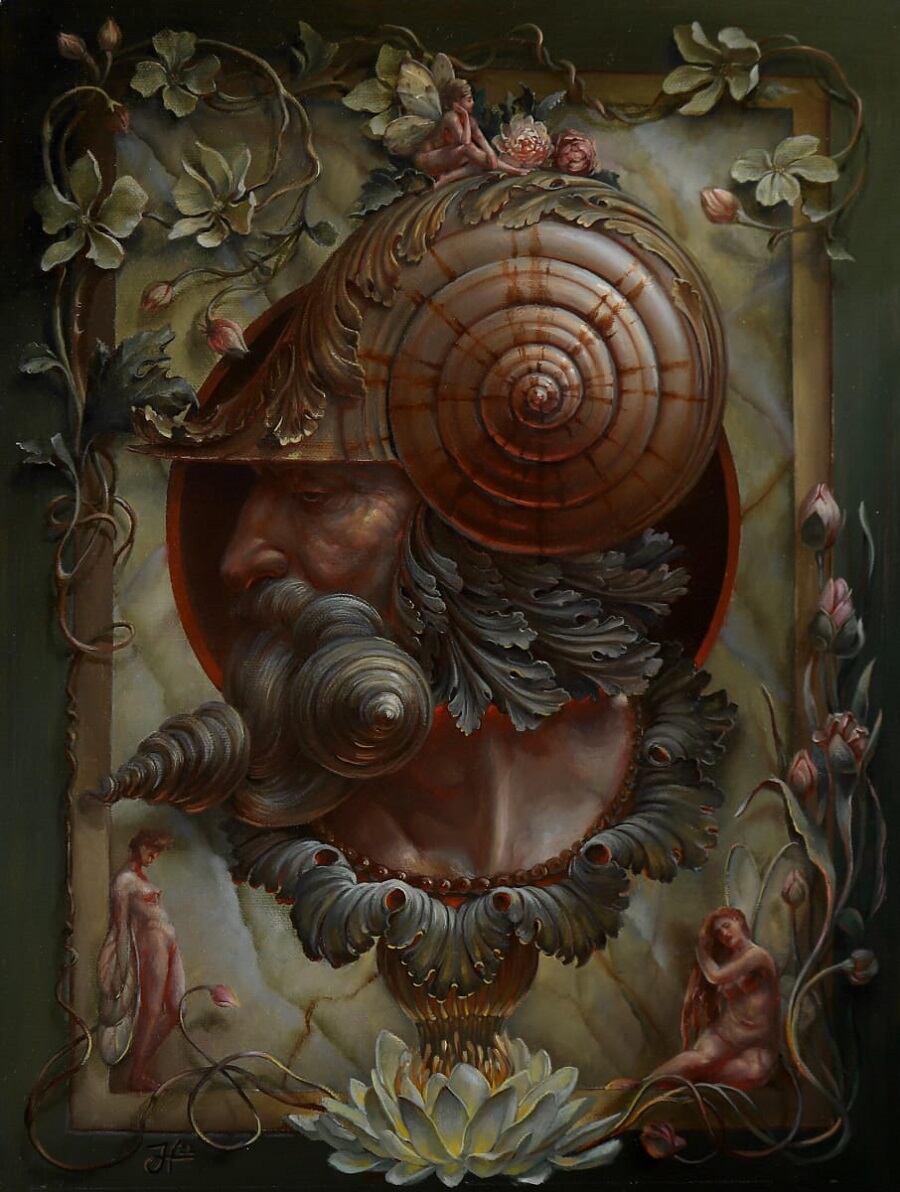 Opening Reception: Saturday, July 16, 2022
Exhibition Dates: July 16 – August 14, 2022
Haven Gallery
50 Main St., Northport, NY 11768 | ph. (631) 757-0500
To inquire, please contact Erica via email [email protected]
About the Gallery //
Haven Gallery is run by Erica Berkowitz and Joseph Weinreb. The gallery first opened in 2015 in the Carriage House of historic Northport, NY. Within two years, the gallery doubled in size and expanded into the entire Carriage House building. Through their successful in-house exhibitions and presentations at art fairs both domestic and international, Haven opened a secondary location at 90 Main St., in 2020, during the height of the Covid pandemic. It was at that point, that Erica and Joseph knew it was time to find a permanent location for their artists. In January of 2022, they bought the building at 50 Main st., and opened its doors as Haven Gallery's perennial home.
Haven Gallery's focus is on exhibiting emotionally, intellectually and imaginatively driven, representational artwork that connects the audience and artist with universal axioms and passions. We work with both emerging and established artists who transcend their medium and subjects by exploring the world around them as well as the one within themselves.
---
Haven Gallery is honored to present New York based artist J. Henry for her first solo exhibition, entitled "Sine Metu" at the gallery. "Sine Metu" is a collection of fifteen oil paintings that chronicle the adventures and tales of knights, fairies, putti and other mythological beings in the artists masterly trompe l'eoil style (trick of the eye). The title "Sine Metu" is Gaelic for "without fear", and embraces the tribulations our legendary protagonists embark on while they mingle with death, traverse tumultuous seas and battle fabled foes.
With an emphasis on dualities, Henry focuses on themes of life and death, beauty and the grotesque, good and evil and other competing motifs ultimately creating harmoniously balanced compositions. Each scene represents micro events and details, executed with precision and potency, highlighting personal challenges and triumphs. Although small in scale and lush in detail, the impact of these stories and their subsequent lessons transcends the minutiae and commands universal reach.
Upon closer inspection, one may discover each composition represents a window into miniature worlds full of botanical detail, relief architecture, sculpted forms of the grotesque and faux marble textures. Henry's technique and narratives are historical and traditional – she finds inspiration from significant works of art, European architecture, theatre and set design, fairytales and epic sagas of the past. It is through her use of academic painting and themes revisited that she refreshes these timeless tales into contemporary contexts while challenging old ideals and ultimately providing a modern lens revisiting these universal motifs and tenets.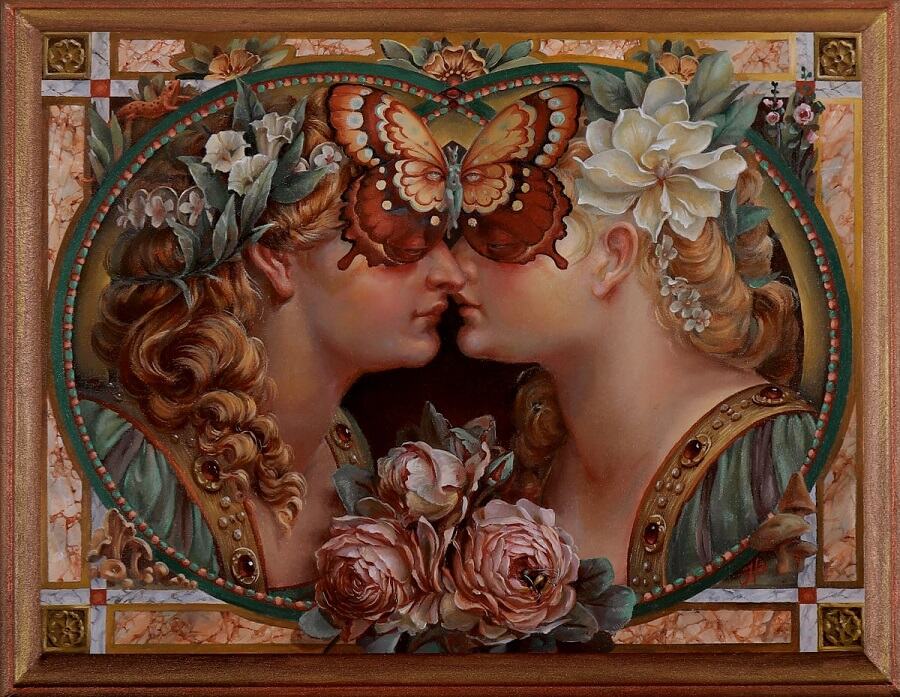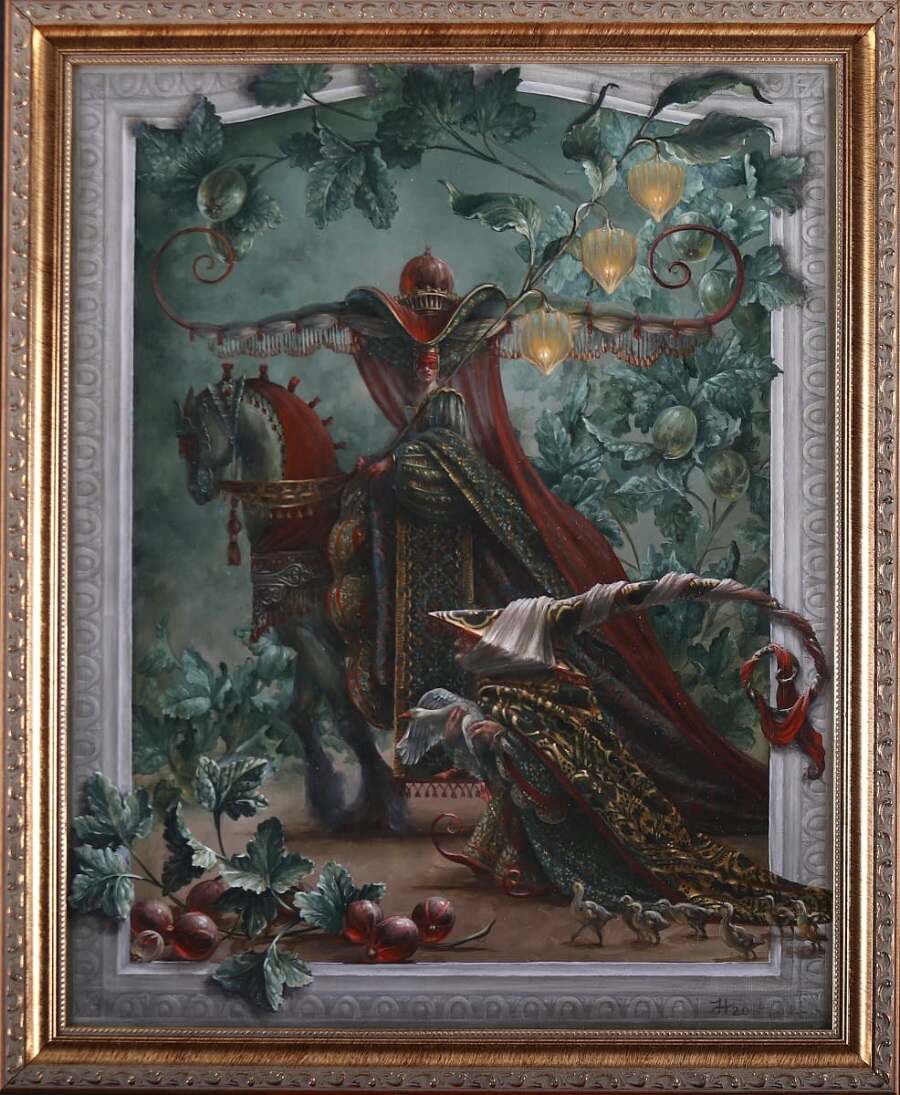 Jesús Aguado, Dragons, Rabbits and Worms
Haven Gallery is honored to present, "Dragons, Rabbits and Worms", a solo exhibition of eight new paintings by Spanish artist Jesús Aguado. "Dragons, Rabbits and Worms" is Aguado's fourth exhibition at the gallery and will feature surrealistic portraits of chimeric beings as they pose and meander amidst their phantasmagoric worlds. Dragons, rabbits and worms are prominent in Aguado's past works and play a dominant role in this series. Their representation of ferocity, cuteness and the grotesque are intermingled and exchanged, all the while twisting his narratives and creating a playful scene reminiscent of The Silent Age of animation depicted in historically inspired technique. His characters embody peculiarities that both woo, confound and delight his viewers and embrace motifs of the unconscious mind.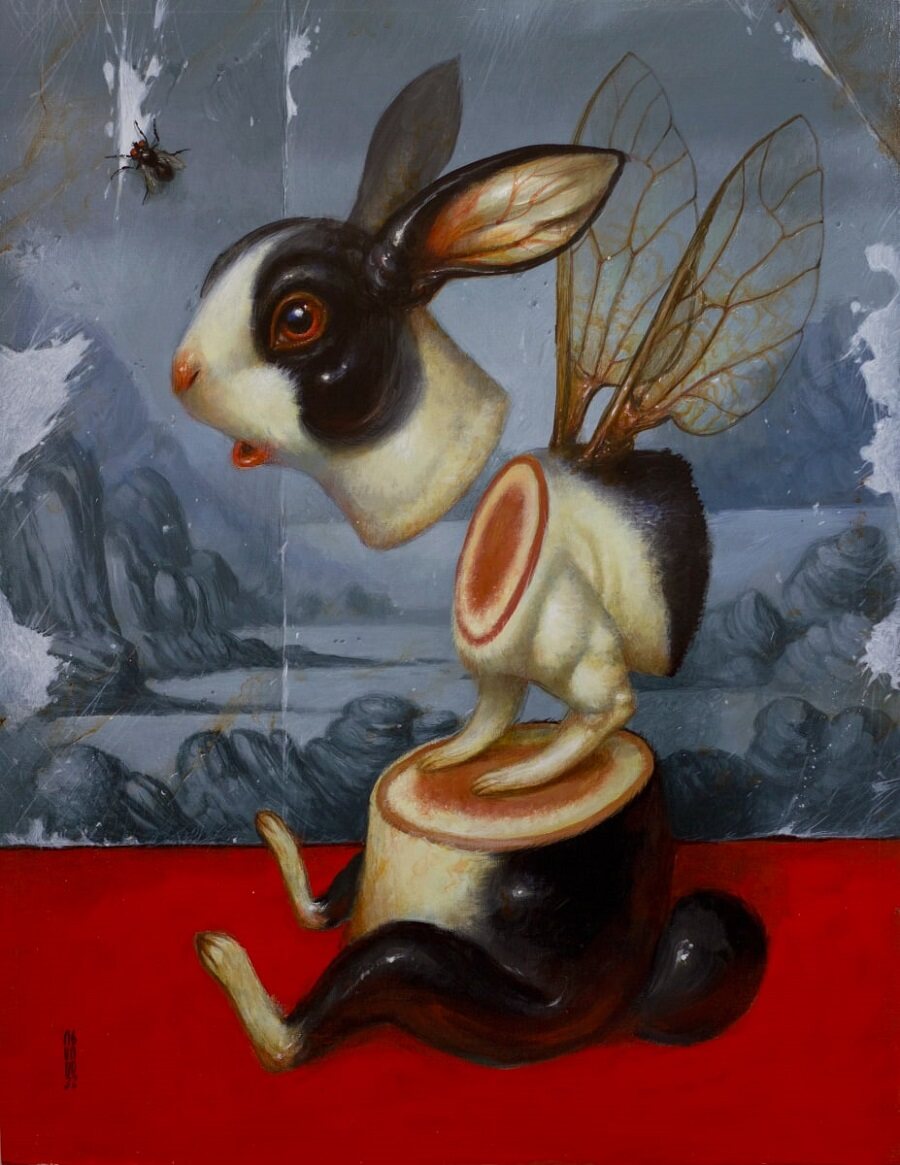 Haven Gallery is pleased to present South Carolina artist Lara Dann, for her first solo exhibition, entitled "Semi-Sweet" at the gallery. "Semi-Sweet" features seven new paintings concentrating on her female sitters in beautiful, strong and confident poses. Surrounded by delicate lace, flowers and fauna, Dann's work depicts the dualities that are evident in life, emotion and the notion that not everything is what it seems. Such as the flowers that surround them, Dann's female subjects lure you in with their beauty, vivid colors and grace. Many are shrouded in lace or muslin, masquerading innocence, yet what lies beneath is strength and valor. Like their floral accompaniments, Dann's women express confidence and resilience and the ability to take on the odds. "Semi-Sweet" is a representation of these individuals while simultaneously conveying the emotional representation and journeys of love and growth. Love and personal development are tumultuous with highs and lows.
Dann's portraits reflect the delicate, dualistic relationship between love and heartbreak, showing it can be beautiful, complex, and ruining.
"This series 'Semi-Sweet' is a somewhat playful expression of love and heartbreak. On it's surface, my attempt is to organize this concept in a contemporary way with hints of beauty, design and feminine power, while it's deeper meaning is a connection with life and death. Renewal and transformation."
Blended seamlessly within the female subjects, lies shadows of skeletons, representing the works deeper meaning: the connection between life and death and how love, above all else, takes up the space in-between. Dann's works shows the strength and persistence of women. Her pieces contain different textures and layers, such as the visible Birchwood medium, the use of lace barriers and the underlying pattern of vintage wallpaper to represent the multifaceted nature of human beings and the many layers of their emotions and experiences.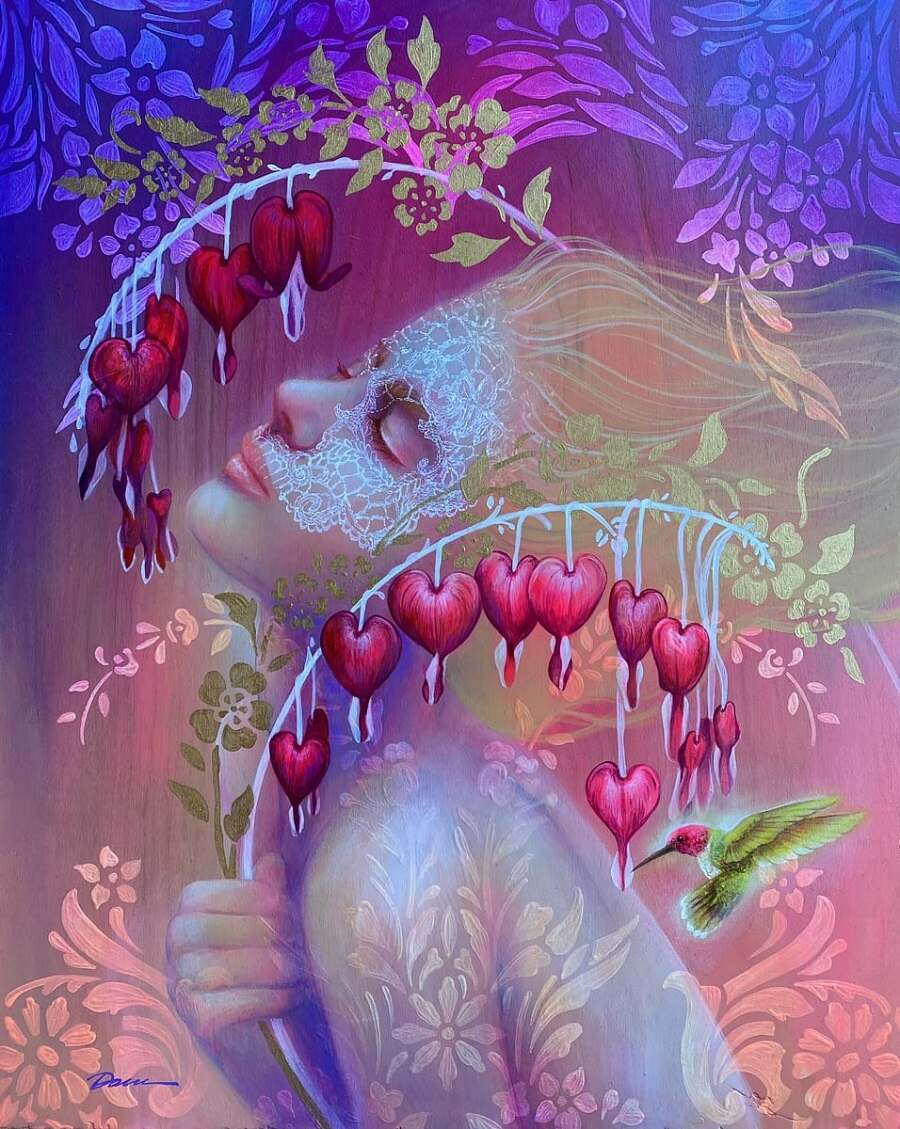 Allison Reimold, One Need Not be a House to be Haunted
Haven Gallery is honored to present Los Angeles based artist Allison Reimold for her first solo exhibition, entitled "One Need Not be a House to be Haunted" at the gallery. "One Need Not be a House to be Haunted" features nine paintings and three drawings that examine the many layers of the human condition through the lens of old master works and transfigured through the artist's eye-catching use of color, light and surrealistic play on astral navigation.
Laws of science pay no mind as luminosity, viscera, history and the metaphysical all coalesce in Reimold's vivid compositions. Life is painted in layers of emotion and transcends space and time. The past is suggested through historical art references and ghostly phenomenons. The artists mostly autobiographical sitters remain in the corporeal present while what is to come finds itself expressed through the overall narrative. By means of surrealistic tendencies, planes of existence commingle and co-exist, bringing our thoughts, emotions and experiences to the surface. Life and happiness are held up by the buttresses of death and sorrow. These dualities of being are always with us and it is through the acknowledgment of the darkness that we shine the brightest.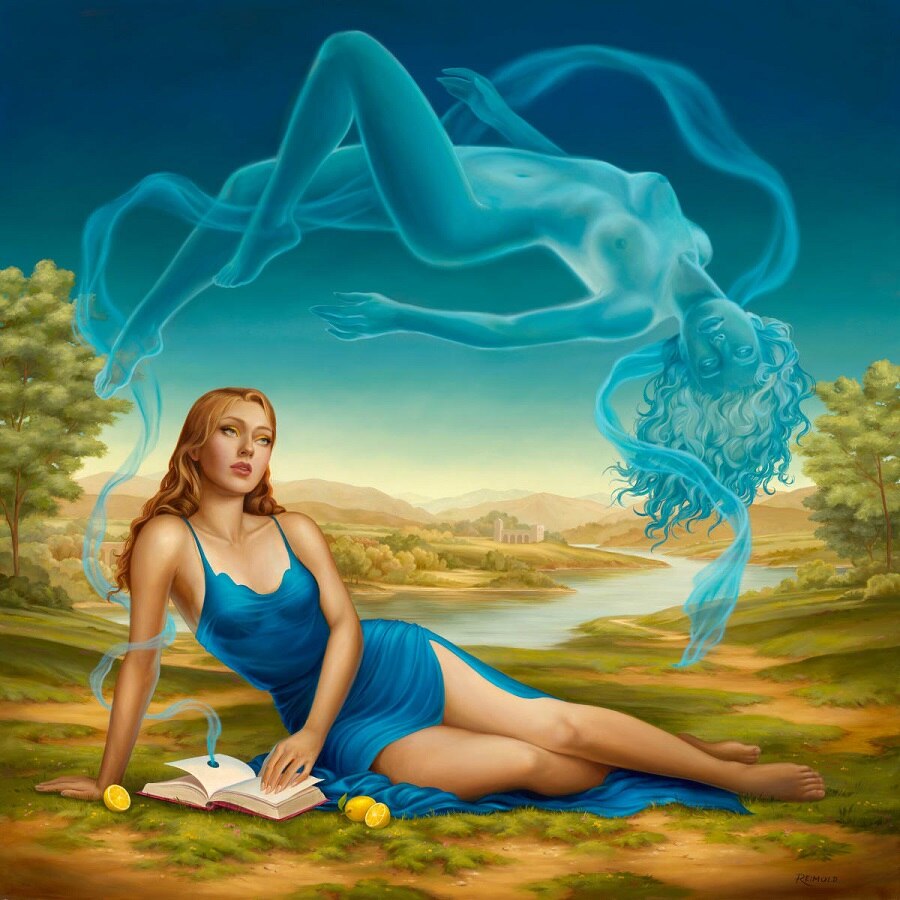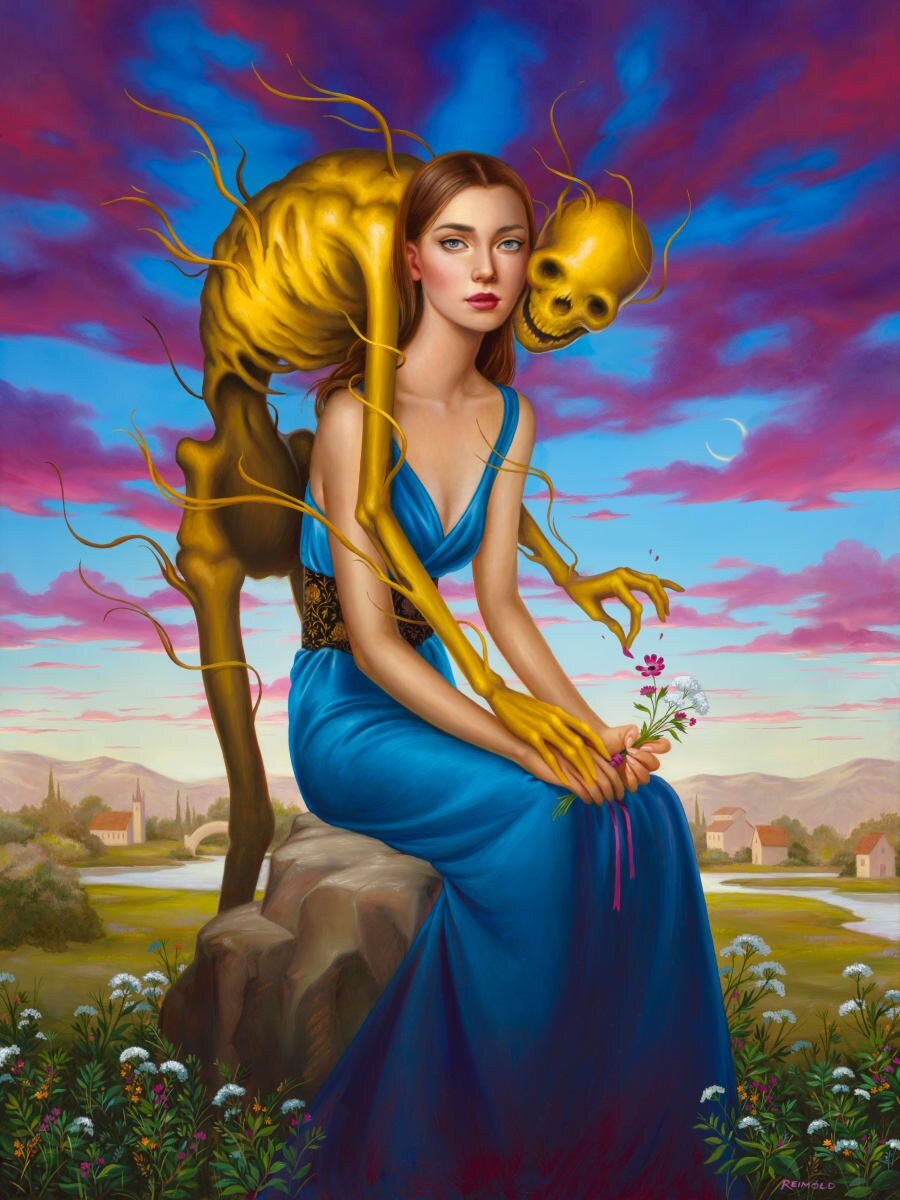 Zoe Thomas, Reflections and Dreams
Haven Gallery is pleased to present, "Reflections and Dreams", a solo exhibition of new sculptures by UK based artist Zoe Thomas. "New Works" is Thomas's second solo show at the gallery and features nine clay sculpted dolls that surrealistically merge the world of humans with the animal kingdom. Serenely painted faces are embraced by wings, an owl mask or an entire animal ensemble. Humanity peacefully co-exists with animals in the souls of her dolls as they exude a sense of tranquility and peace. A reminder of our natural roots and the undoubted connection of all living things.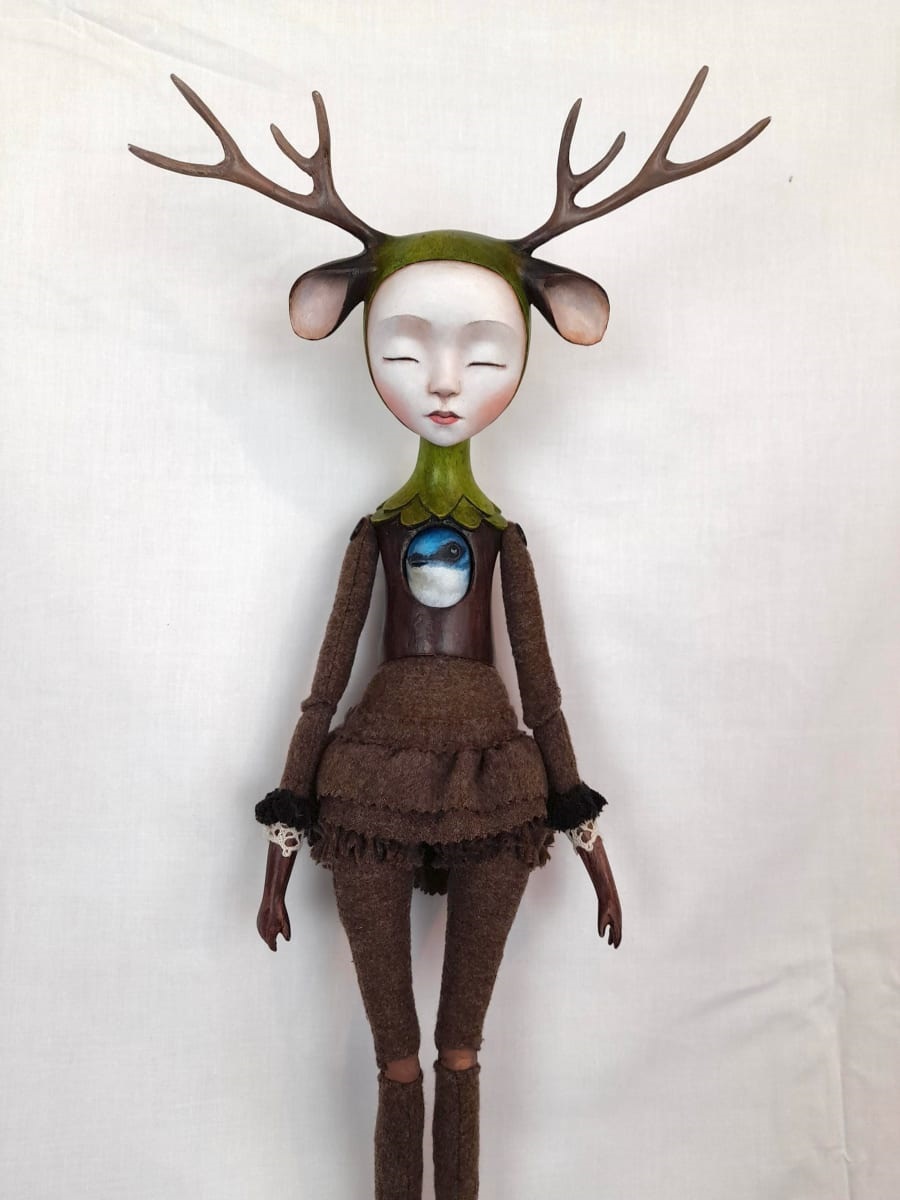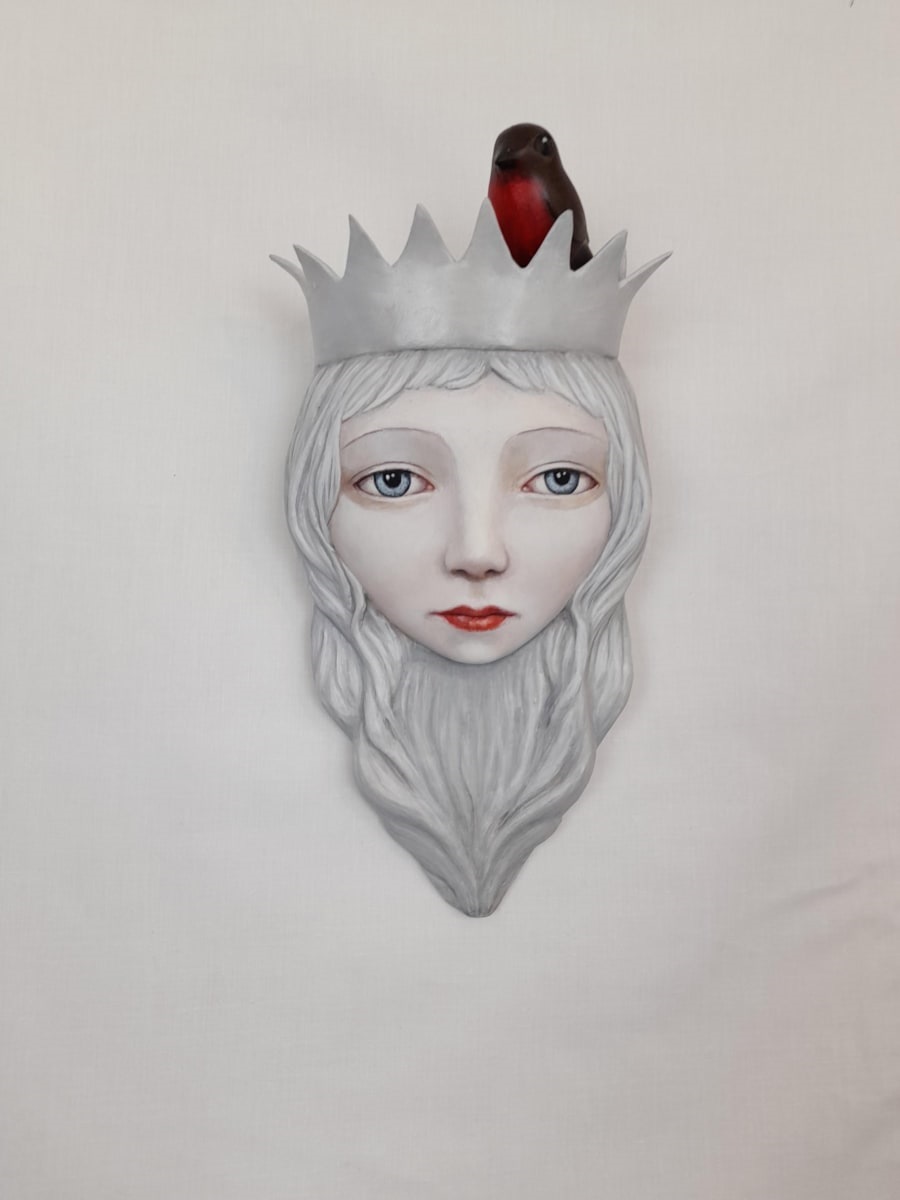 Haven Gallery Social Media Accounts